A Guide to Selling Your Designer Handbag
LÀB REPORT
The way we shop for luxury is changing. Having initially lagged behind other sectors, the secondary market for luxury goods has grown exponentially in recent years.
Why it's Time to Sell
The way we shop for luxury is changing. Having initially lagged behind other sectors, the secondary market for luxury goods has grown exponentially in recent years. Forecast to grow by 15% to 20% annually over the next five years, buying a pre-owned designer product is no longer just the preserve of the value-conscious.
Why the boom? One of the key reasons is that online platforms have made it easier than ever to exchange items across the globe. Alongside this, the sentiment of a 'second life' for designer goods chimes increasingly with our times, with environmentally-aware consumers placing importance on reusing, repairing, recycling or reselling, rather than always buying brand new.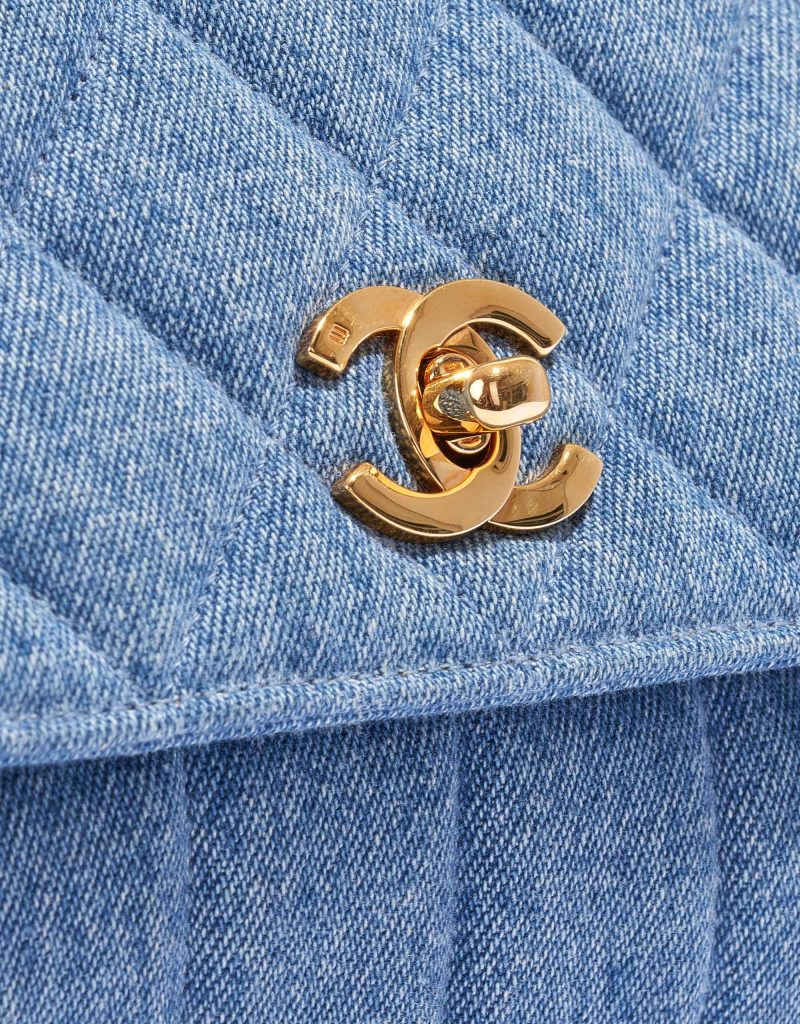 High-end designer handbags are at the forefront of this retail revolution. Bags by the likes of Hermès, Chanel and Bottega Veneta offer sellers an advantage in terms of retention of value due to the limited-edition nature of many of the designs and their exquisite craftsmanship – looked after properly, they are built to last a lifetime. With some iconic styles such as the Hermès Birkin even offering a return on investment of +14.8% ROI p.an, there's never been a better time to sell your designer handbag.
Why Sell with SACLÀB?
Selling with SACLÀB has a distinct advantage over other online platforms. Unlike peer-to-peer websites (such as eBay), or self-managed consignment services (such as Vestiaire Collective), our SACLÀB Concierge Service takes the whole process out of your hands. Based on our experience, we will give you an automated price recommendation. Naturally, you can also select your own price or contact our consultants for assistance. We have your item picked up, authenticated and inspected – your bag stays insured from the moment our courier picks it up at your doorstep. After, we take care of your bag's listing on SACLÀB and contact our network of potential buyers. Once sold, you earn up to 84% of the final selling price and we reward your first consignment with a 200€ voucher to spend in store.
Ultimately, we pride ourselves on our discreet, bespoke approach to service – you can always drop us a WhatsApp with a quick question, and if you'd prefer a personal pick-up for your bag, we'll make it happen – that's what sets SACLÀB apart.
Before You Sell
We're happy to take a look at any bag in your collection, but to get a head start on selling with SACLÀB, there are a couple of factors you can consider beforehand.
Examine your handbag – what condition is it in? Ideally, the leather should be flawless and well-cared for. SACLÀB does, however, provide a spa service for bags, alongside a transparent grading system for buyers, so don't worry if it's not perfect.
It also helps to sell a bag with all accessories and authentication receipts intact – for example, the padlock and key for your Birkin, and the dust bag.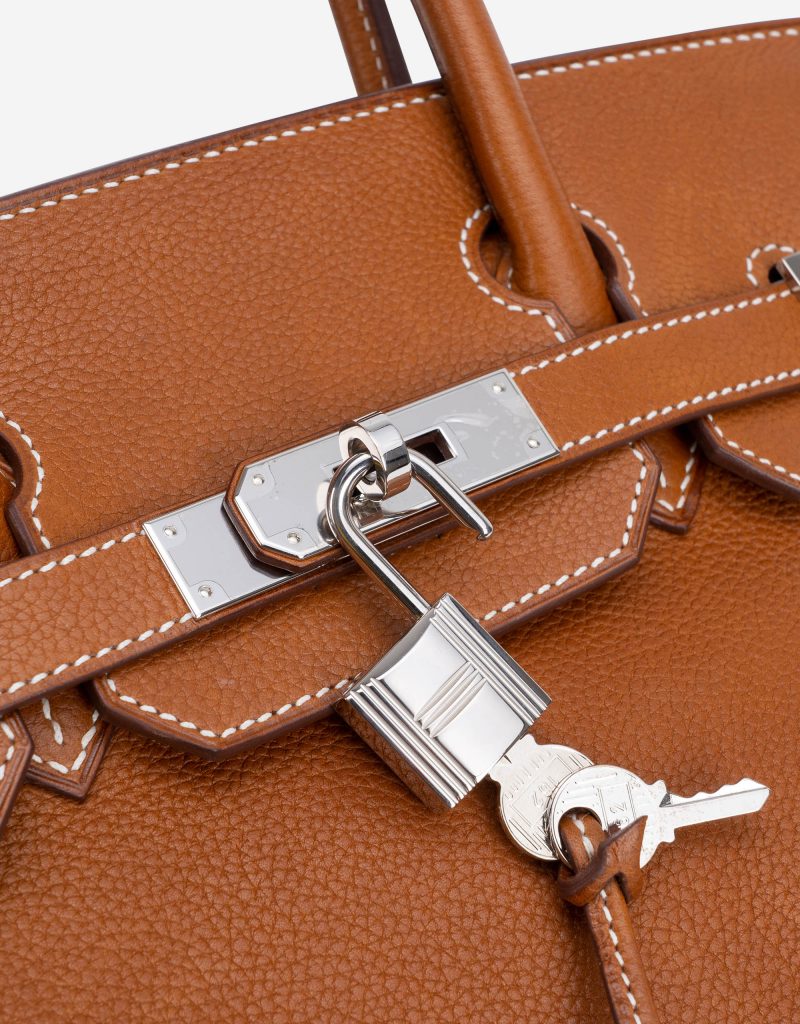 Another key consideration for selling your designer handbag is the style and colour. Rarity sells well – a bag becomes a true collector's piece when it is not produced anymore, or the availability is extremely low. Classic colours are always popular, but on-trend or limited-edition shades are also very collectable.
SACLÀB Style Icons
There are some style icons that the SACLÀB team are always on the lookout for.
1. The Chanel Timeless Double Flap Bag
The epitome of Parisian chic, prices for the Classic Flap Bag have increased by 140% in the last five years – and are treasured in all sizes. Riffing on Coco Chanel's original 2.55 silhouette, it was released in the first year of Karl Lagerfeld's tenure as Creative Director.
2. The Chanel Boy Bag
A more recent style, launched in 2010, the BOY BAG is the edgy little sister to the Classic Flap Bag, with antique hardware and a boxier shape. Its name takes inspiration from Arthur Capel – Coco Chanel's lover, who she nicknamed 'Boy'. Look out for ever-popular limited-edition styles.
3. The Hermès Birkin
Perhaps the most iconic of all designer handbags, THE BIRKIN is a true investment piece. Named after the actress and singer Jane Birkin, limited-edition 'Exceptional' styles such as the Himalayan and So Black Birkins have consistently broken world auction records.
4. The Hermès Kelly
Elegant and perfectly proportioned, the Kelly gained its moniker after Hollywood star Grace Kelly used her Hermès bag to hide her baby bump. The Kelly 20 is a particular collector's item, no longer in production.
Beyond these four icons, we're always delighted to see the following styles land in our studio: Hermès Kelly Mini, Hermès Kelly Clutch, Hermès Constance, Hermès Jige Clutch, Chanel 2.55 and Hermès Bolide.
Header picture by Barbara Medo
Ready to sell? Upload your bag now and find the right price based on our pricing calculator.
Looking to sell your designer handbag?
Get an offer today and start selling
Sign up to our newsletter
Be first in line for our latest arrivals, alongside journal updates, exclusive treats and more
Thank you! You've successfully subscribed.
Thank you! You've successfully subscribed.
It seems you are already signed up!
Please enter the correct email address
By subscribing I accept the privacy policy and the indications specified on data handling.
Make a Request
We do our best to find bags for our customers on request. However, this might take up to 6 months.
You can only create 3 requests at a time
Please remove one of your current bag requests to submit a new one.
Thank you for your enquiry!
Please check your email for further instructions.