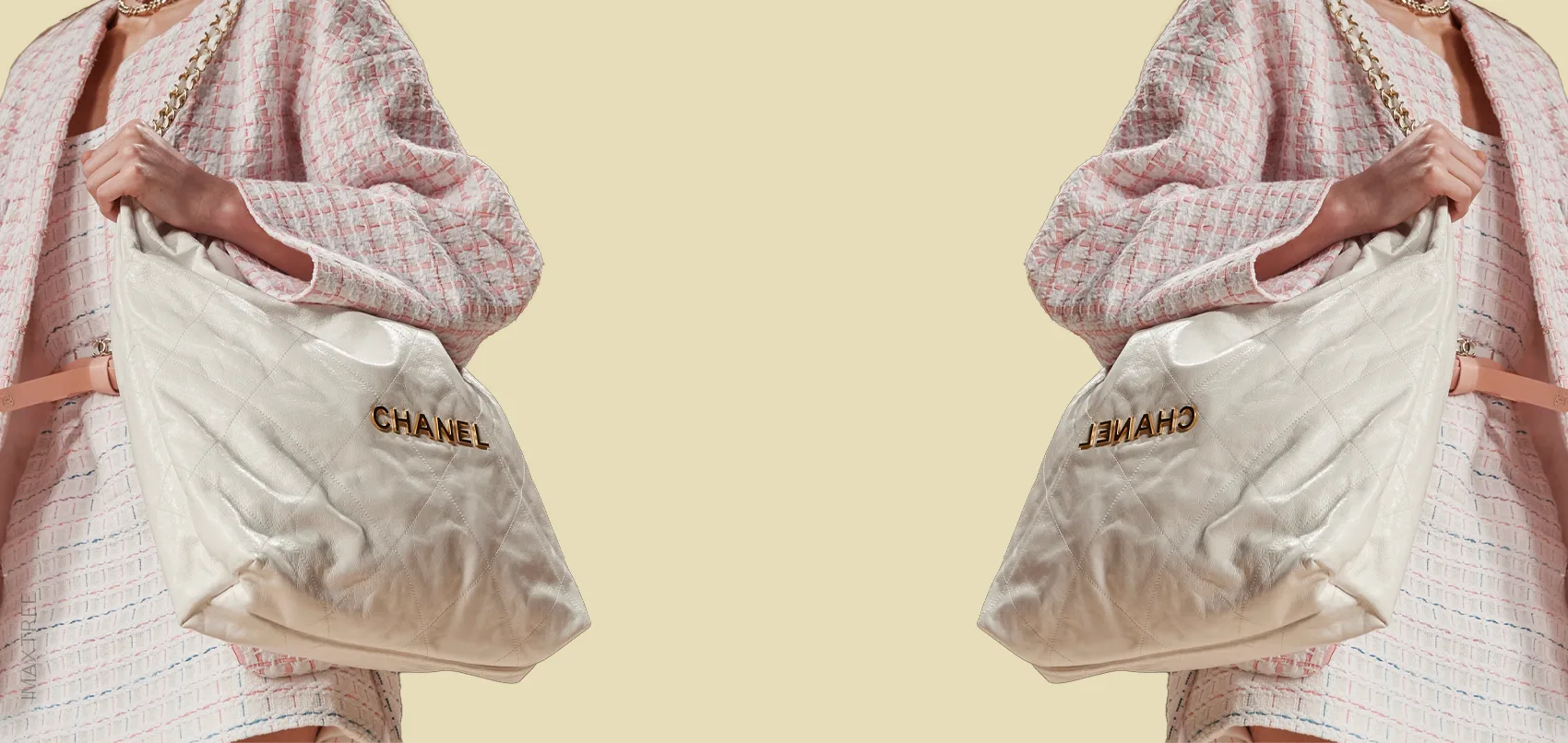 The Revival of the XXL Tote And Big Designer Bags
SACLÀB INSIDERS
After years dominated by tiny micro bags – from the infamous Jacquemus Le Chiquito bag to mini versions of Chanel's Flap bag and Dior's Lady – the tide is shifting. 'Go big or go home' seems to be the motto now that we can finally live life to the fullest again. The XXL bag is making its return as the protagonist accessory of our looks, which means we no longer have to compromise on practicality to achieve great style.
Post-lockdown
As a result of the first post-lockdown era, our lives and therefore our style is changing again. From spending months mostly at home in comfortable cosy outfits, we are now able to spend more time outdoors again and experience life as we knew it. As we dress up and go out, the functional element of a bag suddenly becomes important again – maybe even more important than ever before with this unprecedented urge for normal life.
Fewer restrictions and more freedom mean more possibilities and endless options. This current situation calls for a bag that provides the potential to maximally use that freedom. Because we all know; although a mini-micro bag is a lovely addition to one's outfit, it's more practical when one can actually carry all necessities. Meet the XXL bag – the complete opposite of the micro-trend that is here to make enjoying life easy again without having to compromise on style.
Big is trending
During the Spring/Summer and Autumn/Winter 2022 shows it became clear that the supersize bag is back on the fashion agenda, proving once more that fashion is a true mirror of its current times. Through large totes and enormous handbags, designers made sure to support the changing needs. From fashion houses like Chanel, who introduced a tote bag style of the famous quilted bag, to the supersize Balmain variants which became wearable through the large chains. Clean versions of the XXL bag were shown by brands like The Row and New York label Khaite, who seemingly created the largest tote you might have ever seen, while Kwaidan Editions opted for a shiny leather weekend bag serving as an ultra-large handbag. Some of the bags were so big they needed to be carried under the arms or scooped between the arms and flanks.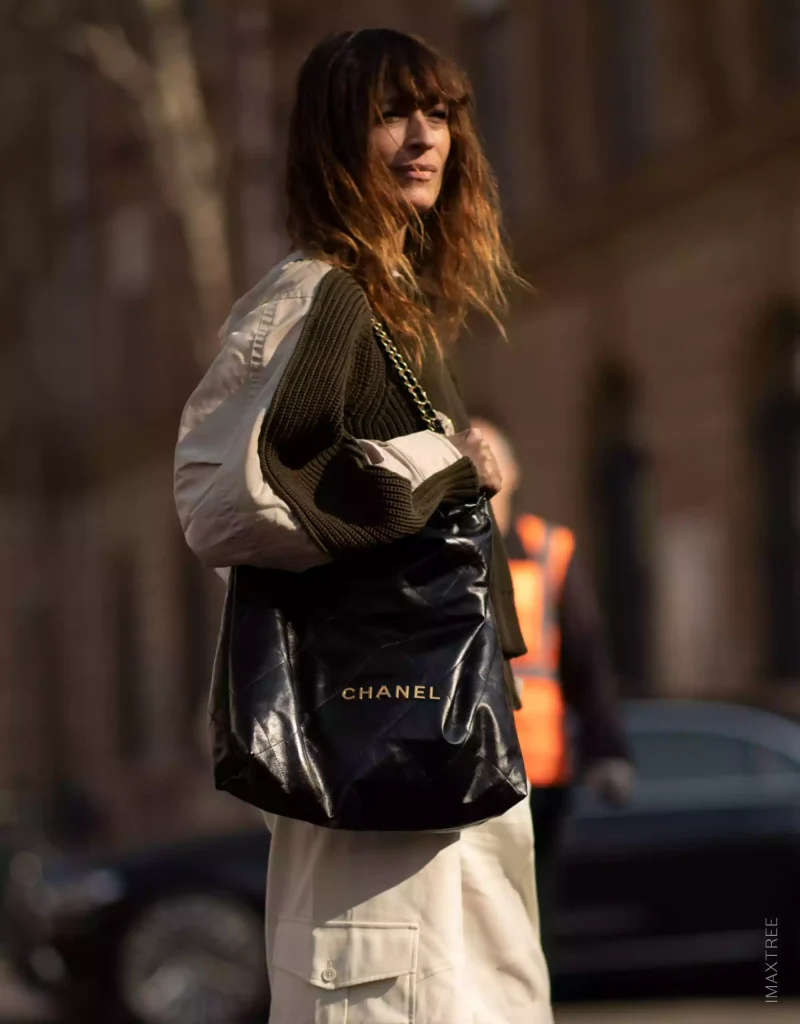 Revival of the zeroes in 2022
The last time larger-than-life bags were this big was in the late nineties and early zeroes. That makes the return of the XXL bag not only fitting now we are moving towards a post-pandemic era, but also perfectly matching with the current nostalgia trend that refers to the early aughts style. Remember the large Balenciaga Motorcycle bags worn by Mary-Kate and Ashley Olsen, the big Louis Vuitton totes that ruled the streets, or the gigantic Chanel Cabas and the large Hermès Birkin bags?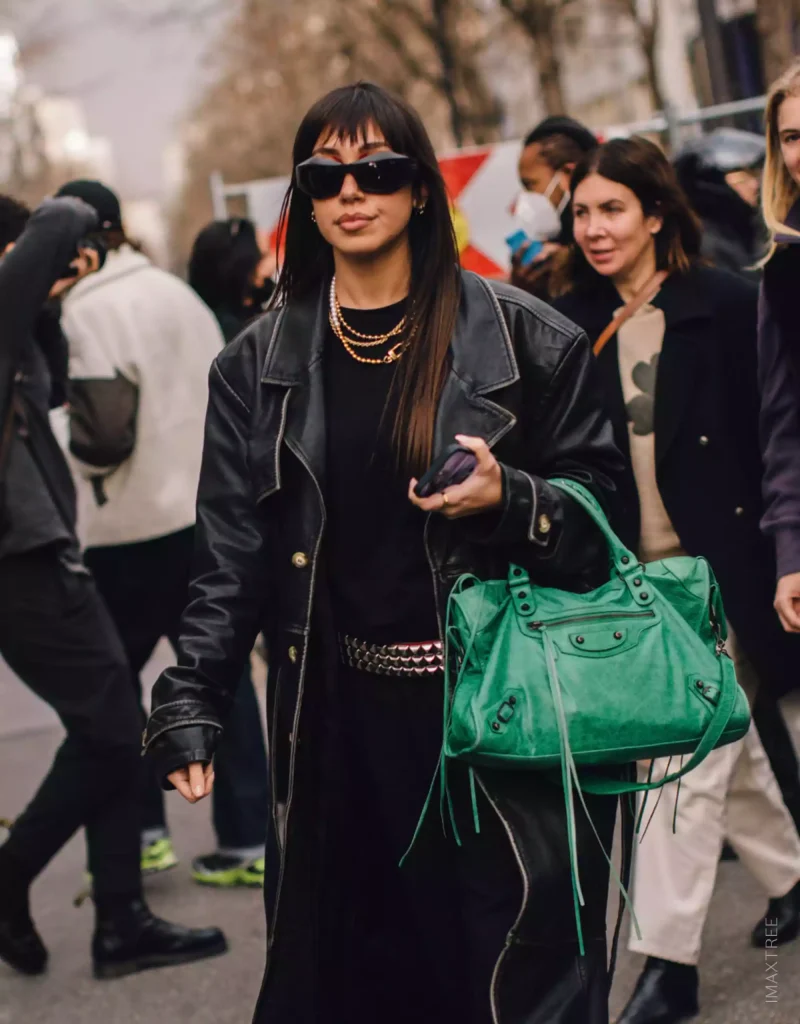 Many fashion houses are bringing back these vintage styles that still prove to be timeless and yet modern today. This creates the opportunity to not only choose brand new designs but also invest in pre-loved bags to jump on the XXL bandwagon.
Big designer bags to invest in now
Now that the zeroes are back in fashion, big pre-loved bags are becoming even more desirable than brand new ones. Discovering those original '00s vintage pieces not only creates the most authentic style but also understates that one doesn't need to have the latest item that has just been released to be well-dressed. There is, in fact, a much broader realm of designs to choose from to try the big bag trend yourself. From the famous Hermès Birkin 40 – a true classic when it comes to big yet timeless bags – to the vintage Chanel Shopping Tote and Deauville Shopper, which belong to one of the most wanted big bag styles of all time. Then there are also the more contemporary styles like the Dior Book Tote and the Bottega Veneta Hobo bag that give modern practicality, yet a refined and timeless look.
Whichever style you choose, the XXL bag trend not only creates a practical opportunity to carry all of our belongings in a fashionable manner it also fits everything we might need when we do not yet know what the day will bring. An elevated yet functional bag trend that prepares us for all the possibilities life holds again.
Which carryall did you set your sight on? Let us know what's on your wishlist or shop our complete selection of pre-owned designer bags.
Looking to sell your designer handbag?
Get an offer today and start selling
Sign up to our newsletter
Be first in line for our latest arrivals, alongside journal updates, exclusive treats and more
Thank you! You've successfully subscribed.
Thank you! You've successfully subscribed.
It seems you are already signed up!
Please enter the correct email address
By subscribing I accept the privacy policy and the indications specified on data handling.
Make a Request
We do our best to find bags for our customers on request. However, this might take up to 6 months.
You can only create 3 requests at a time
Please remove one of your current bag requests to submit a new one.
Thank you for your enquiry!
Please check your email for further instructions.