Faubourg Fever: Your Complete Guide to a New Hermès Icon
SACLÀB ICONS
Just when you thought Hermès couldn't top the Himalaya, they bring out a new blockbuster bag: The Birkin Faubourg. First introduced in 2019, the Faubourg has all the hallmarks of a handbag great: exquisite craftsmanship, iconic design and extreme rarity.
Unsurprisingly, it's been breaking resale records across the board in recent months — including at SACLÀB, where this Snow Faubourg shattered our own handbag price record! Tempted? Here's everything you need to know about the Hermès Birkin Faubourg — including, most importantly, how to get your hands on one…
A historic handbag
The Birkin Faubourg was first released by Hermès in 2019 and gained instant traction with collectors. Also known as the 'House Birkin', the design faithfully reproduces the facade of Hermès' flagship boutique at 24 Rue du Faubourg Saint-Honoré in Paris, where the brand has based itself since 1880. Architectural panels of leather in different colours and textures are masterfully combined into a tribute to Hermès history.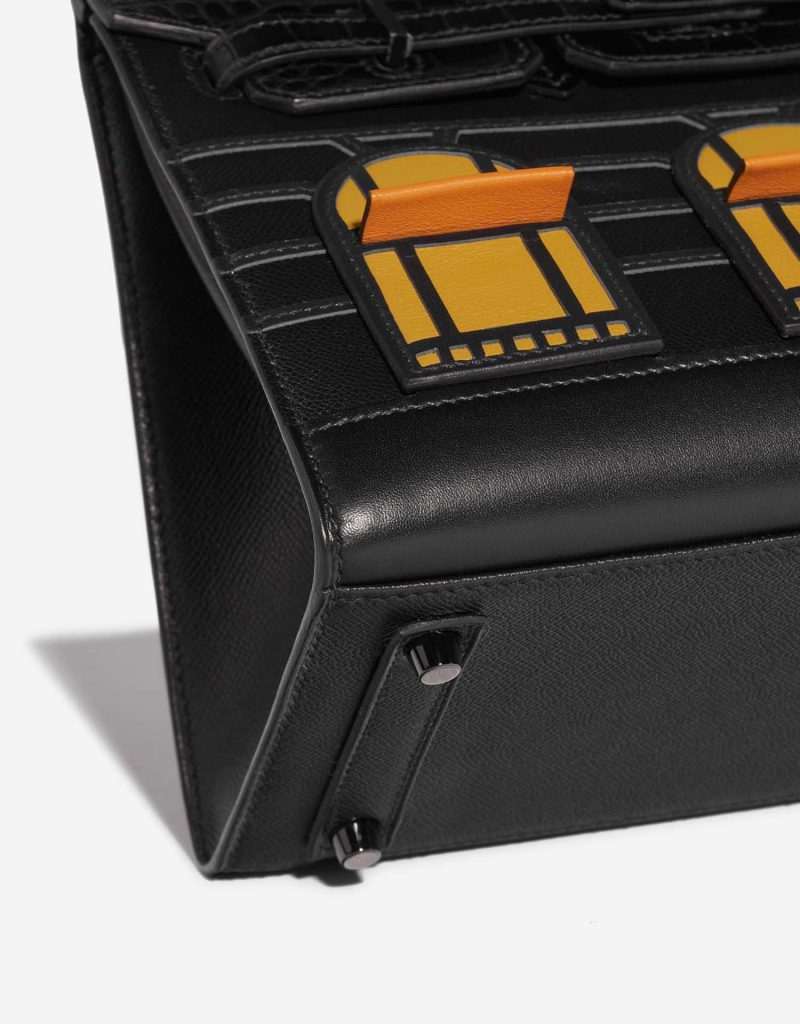 What makes the Faubourg even more special is its silhouette: it measures 20cm at the base, a unique size for a Birkin bag. It's also constructed in the 'Sellier' style — again, a Birkin rarity. This means it has visible stitching and sharp edging, as opposed to the usual 'Retourne' method, where the bag is turned inside-out for a softer shape. The Faubourg now rightfully sits among Hermès' most momentous and collectible designs, such as the Shadow Birkin, the Himalaya Birkin and the Kelly Doll/Quelle Idole.
2019 Faubourgs
So far in the Faubourg fable we've seen two releases from Hermès, each of which contained two colourways to choose from. The first Faubourg release in 2019 introduced the Day and Night versions. Both of these bags use a luxurious mix of leathers: Matte Alligator for the flap top, Madame calfskin for the main body, and Sombrero and Epsom leathers for the detailing.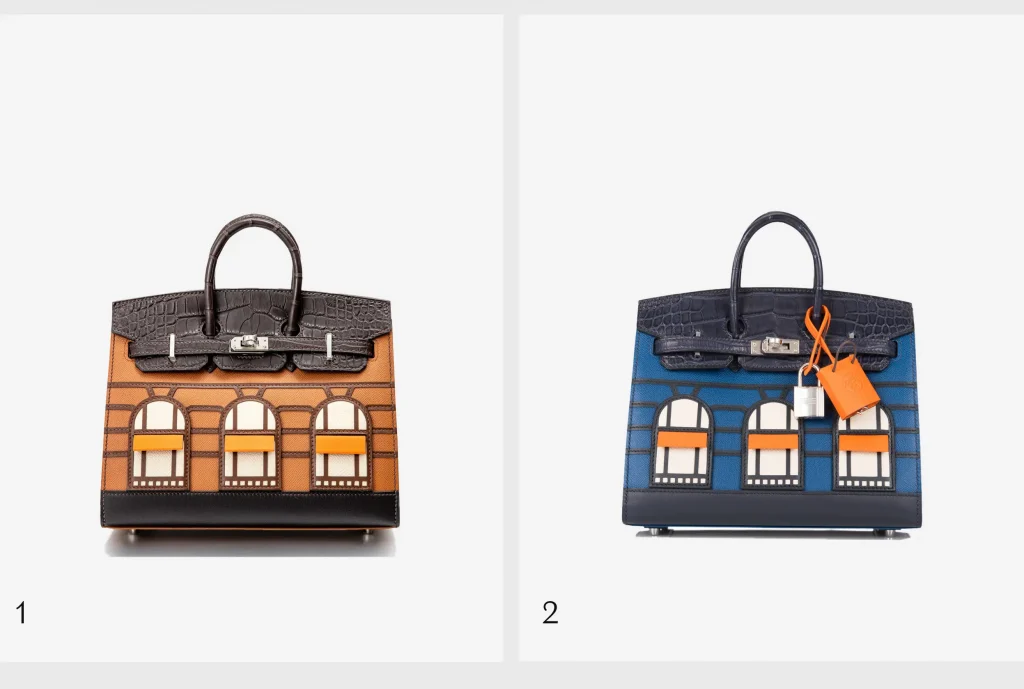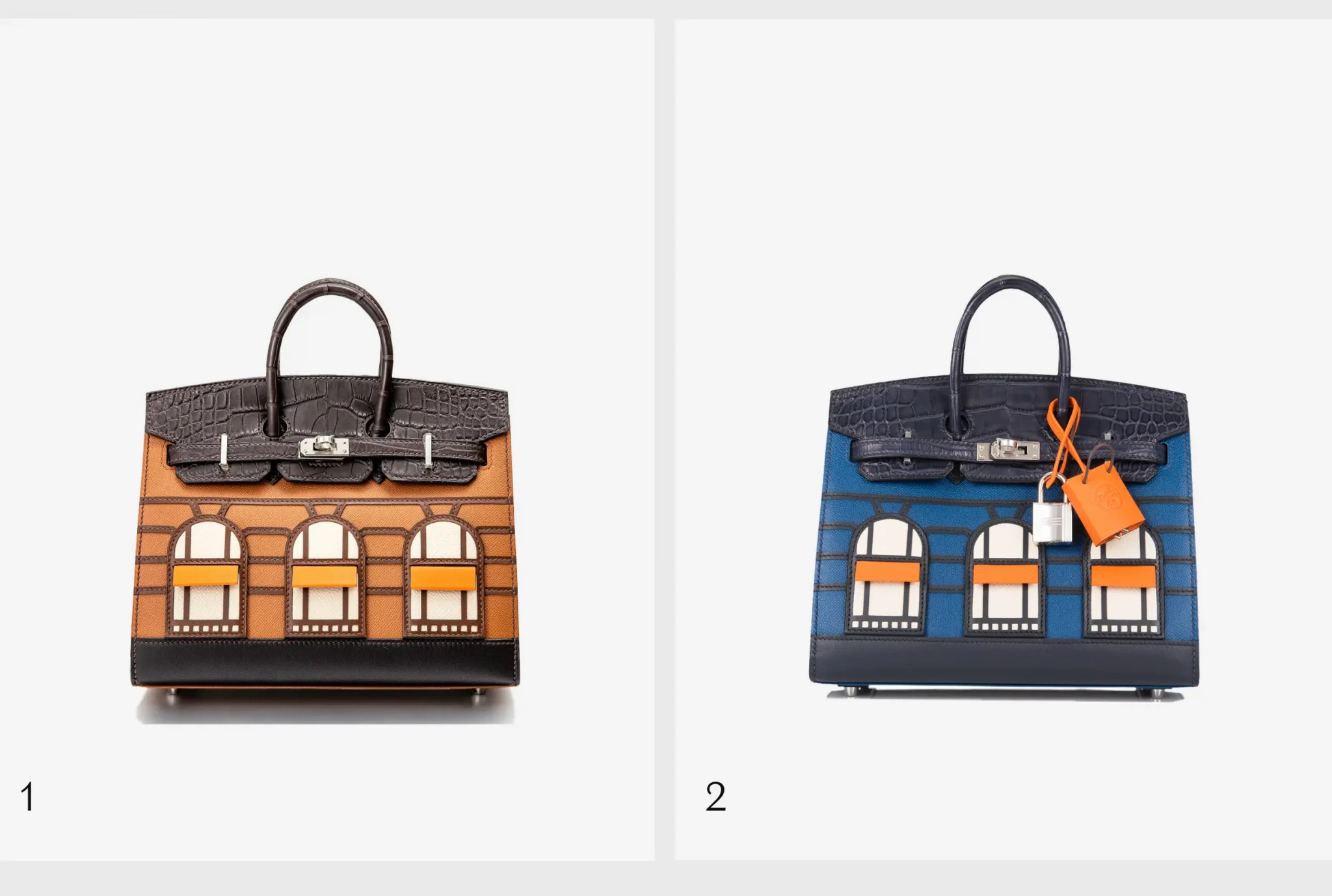 The Day Faubourg draws on a rich brown palette of Gold, Èbène and Brülée, highlighted by light-filled Craie windows. The Night Faubourg recalls inky-blue evening skies, with a Deep Blue body, Bleu Marine top, Indigo base and Bleu Obscur stonework. Like all Faubourgs, they feature delightful 3D awnings in Orange H Swift leather, that most emblematic of Hermès shades, and a matching mini Hermès shopping bag in place of the usual clochette. Palladium hardware finishes the look.
Compared to the newer Faubourgs detailed below, the 2019 Faubourgs have a more Pop Art-esque finish, thanks to their bright tones and the contrasting detail of the stonework and window frames.
New Faubourgs
In 2021, Hermès released two new versions of the Faubourg: Midnight (or Minuit) and Snow (Neige). While all four Faubourgs are in demand, it is these two styles that are most desired by collectors.
The Midnight Faubourg is deliciously dark, combining Madame, Matte Alligator, Sombrero and Swift leathers in Black. This collage of skins in the same colour serves to emphasise their textural richness. Three windows in Jaune Swift glow amidst the gloom. To complete the midnight aesthetic, Hermès has used a fan favourite, So Black PVD hardware, for the details.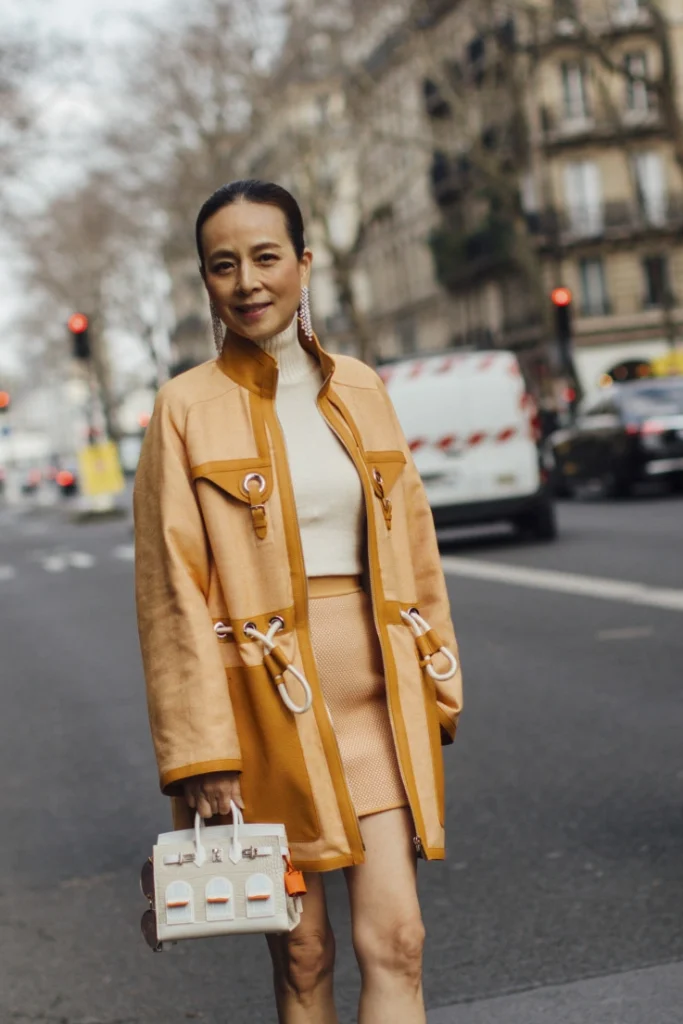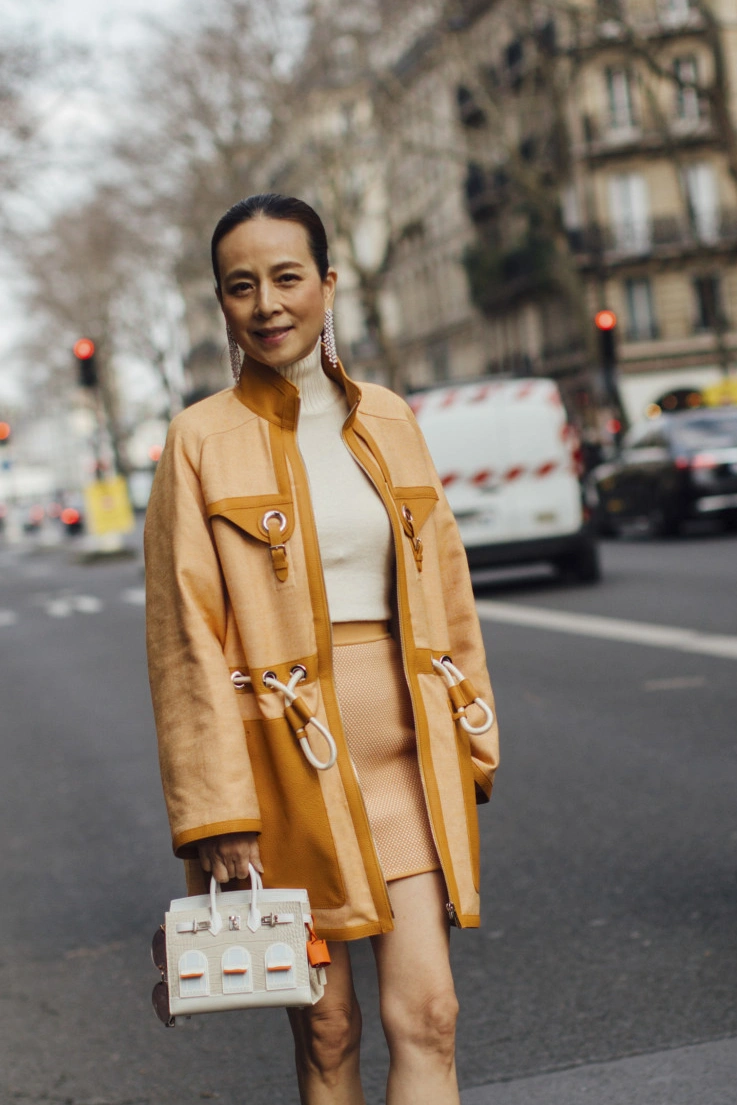 The Snow Faubourg takes things up a notch further. This beautiful bag mixes creamy tones of White, Béton and Craie with Palladium hardware to evoke a frosty winter's day in Paris. Unlike other Faubourgs, the Snow has a Togo top, with Matte Alligator instead generously used for the whole body. Icy Bleu Brume Chévre fills the windows, and the Orange H awnings are cleverly topped with a dusting of snow in the form of White Swift leather. Because of these extra details and the increased use of exotic skins, the Snow Faubourg is the most expensive of the Faubourgs.
Pricing
If you're lucky enough to be offered a Birkin Faubourg in an Hermès boutique, you can expect to pay around €22,000 for a Day, Night or Midnight Faubourg, and around €33,000 for the Snow version. Due to the relative newness and extremely limited production of the bag, prices have skyrocketed on the secondhand market — even in some cases topping the legendary Birkin Himalaya. On SACLÀB, a Snow Faubourg recently sold for €265,000, while a Midnight version was snapped up for €256,000. We currently have one Snow Faubourg available to purchase at €226,200, if you move quickly!
SACLÀB's bespoke sourcing service
Do you have your heart set on collecting a Faubourg (or all four of them — known to insiders as a 'Faubourg Square')? We don't blame you – these bags truly are a work of art on a par with the Himalaya. Here at SACLÀB, we pride ourselves on our ability to source the most rare and hard-to-find handbags around to fulfil our clients' wishes. Led by our Co-Founder and Managing Director Jan-Oliver Stueck, we use our network of trusted handbag collectors to connect buyers and sellers, and in doing so give these exceptional creations a second life. Simply let us know which Faubourg is on your wishlist, and trust us to take care of the rest.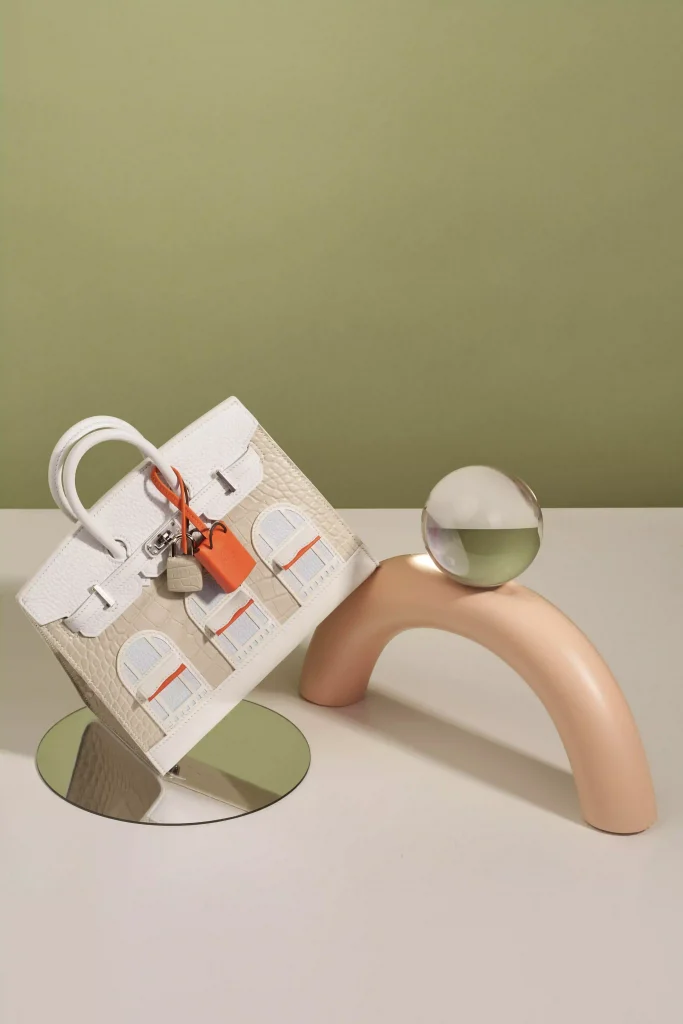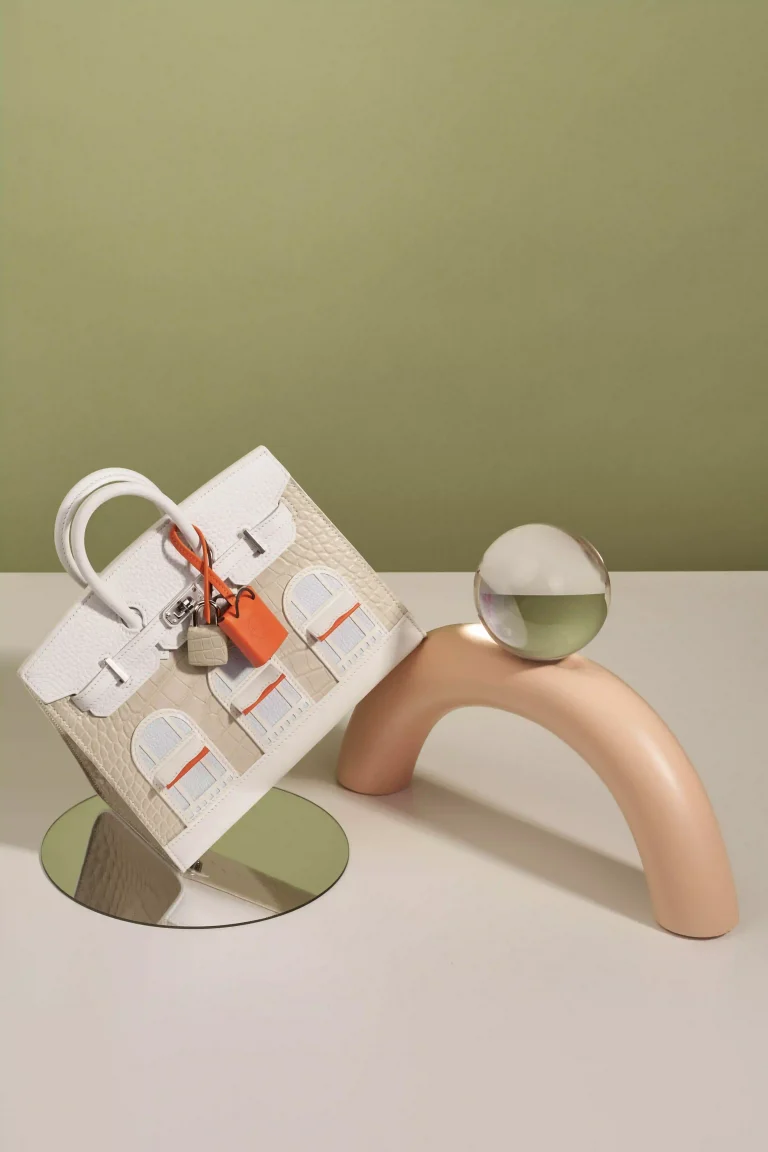 Discover our current edit of collector's items, available for immediate purchase.
Looking to sell your designer handbag?
Get an offer today and start selling
Sign up to our newsletter
Be first in line for our latest arrivals, alongside journal updates, exclusive treats and more
Thank you! You've successfully subscribed.
Thank you! You've successfully subscribed.
It seems you are already signed up!
Please enter the correct email address
By subscribing I accept the privacy policy and the indications specified on data handling.
Make a Request
We do our best to find bags for our customers on request. However, this might take up to 6 months.
Warning!
You have reached the limited requests per customer.
Thank you for your enquiry!
Please check your email for further instructions.
You have reached the limited requests per customer.