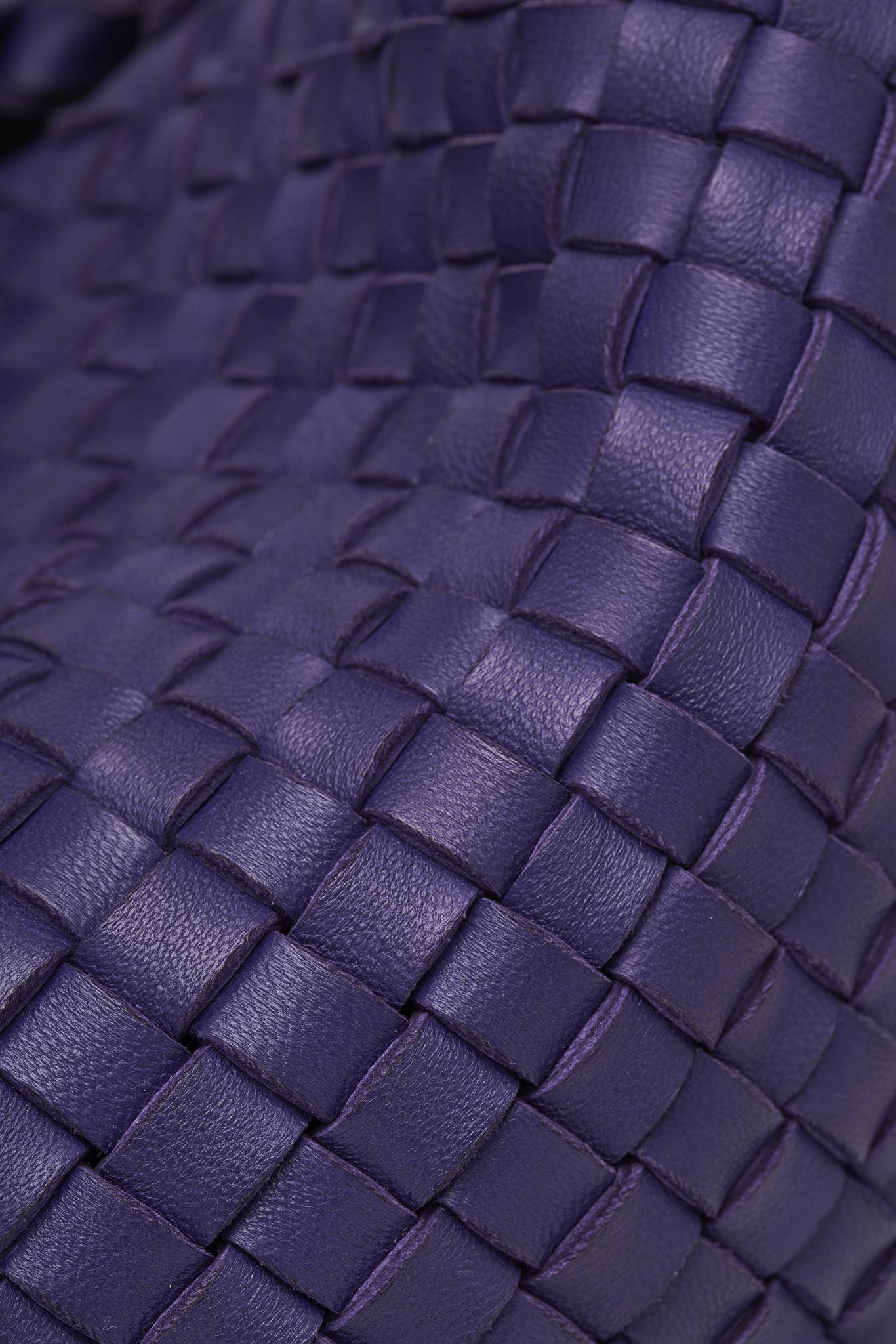 Bottega Veneta: Behind the Brand
SACLÀB ICONS
With 2020 sales for the label up 21% year on year – the fastest growth by a luxury brand this quarter – discover the story behind how Bottega Veneta came to be the fashion-insider's favourite bag designer.
There are some handbag brands that achieve worldwide adulation for their iconic designs. Instantly recognisable, an Hermès Birkin or Chanel 2.55 has immediate cultural currency in newspaper headlines and Netflix series alike. And then there are some brands that are instead prized for their refined, under-the-radar appeal: enter Bottega Veneta. It's a niche that this Italian fashion house has always set out to carve as its own, beginning with its brand maxim of 'When your own initials are enough'.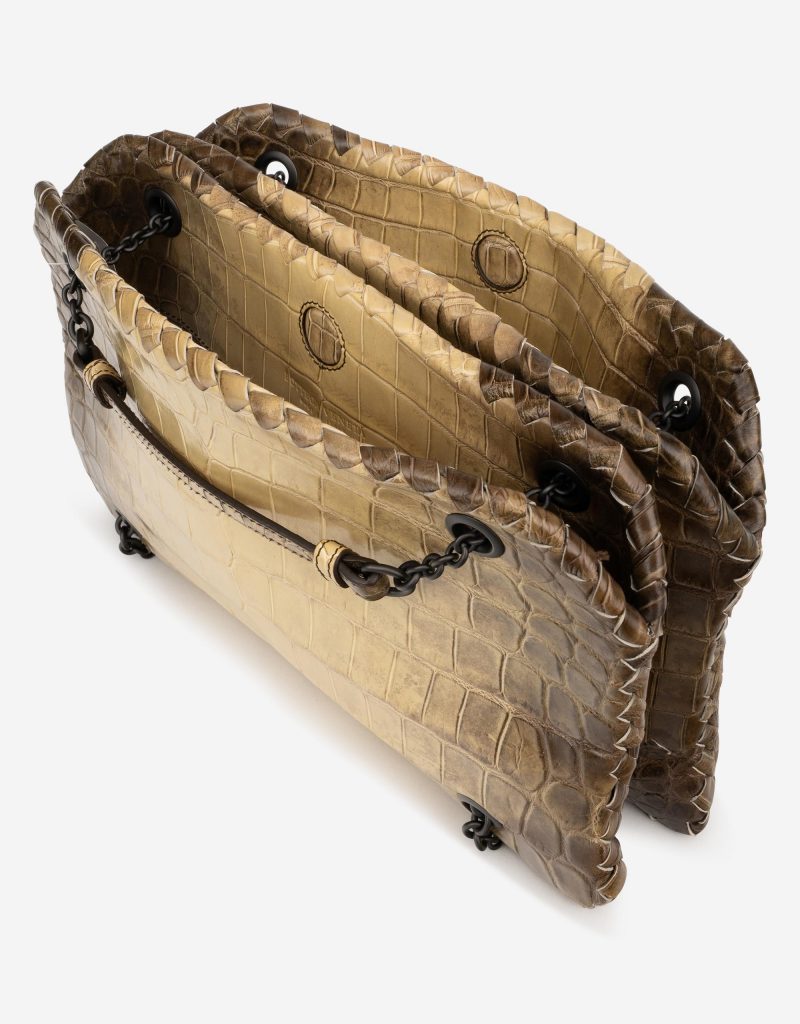 The history
Bottega Veneta was originally founded in 1966 by Michele Taddei and Renzo Zengiaro in Vicenza as a simple leather goods company: indeed, the name directly translates as 'Venetian Shop'. With the central tenets of discretion, quality and craftsmanship, in the '70s and '80s it built up a loyal following for its refreshingly logo-less accessories, with the likes of Andy Warhol, Lauren Hutton and Jacqueline Kennedy heralding the brand as one of fashion's best-kept secrets.
After experiencing a dip in sales and cachet in the '90s (when logomania truly struck), in 2001 Bottega Veneta was sold to the Gucci group, where it was revived under the helm of creative director Tomas Maier. Harking back to the brand's artisanal roots whilst adding a dash of modern-day sophistication, Maier grew Bottega into a luxury giant, also introducing ready-to-wear, fine jewellery and perfume alongside its famed accessories. Vogue crowned it 'stealth wealth' for the discerning.
In June 2018, Maier stepped down from his role, making way for new creative director Daniel Lee – more on him later…
The Intrecciato weave
So with no overt logo, how do you clock a Bottega bag across a crowded room? It's all about the brand's signature Intrecciato weave. Like many iconic designs in fashion history, the roots of this artisanal technique stem from creative happenstance rather than grand masterplan. In the Veneto region where Bottega began, workshops were more renowned for producing clothing, not leather goods. As such, sewing machines in the ateliers were only strong enough to sew fabric and very thin leathers, rather than the robust leathers needed for a bag or shoe. The brand's solution was to weave instead, carefully plaiting long strips of double-faced leather into pieces that were both aesthetically beautiful and structurally strong: the Intrecciato method. In recognition of the artistry involved with this precise method of weaving, Bottega Veneta founded the Scuola dei Maestri Pellettieri, a permanent workshop for their craftsmen to train and preserve the brand's heritage.
Classic Bottega styles
The first bag design introduced by Tomas Maier in 2002, the Cabat is a true celebration of the Intrecciato weave. An unlined, open-topped tote that's as beautiful on the inside as it is outside, it's a capacious everyday style for fitting all your essentials. It's prized by collectors for it's lightness, soft form and quiet elegance. Handily, it also comes with a removable interior zipped pouch for valuables, which is where you'll also find a unique 'number plate'. Due to its seamless finish, the Cabat is painstakingly crafted over two days by the brand's artisans, with only a limited number produced each year. It comes in three sizes (mini, medium and large), although currently only medium and large are in production. You can choose from a vast array of colours and finishes, from simple neutral shades to rainbow weaves, transparent finishes to embellished leathers.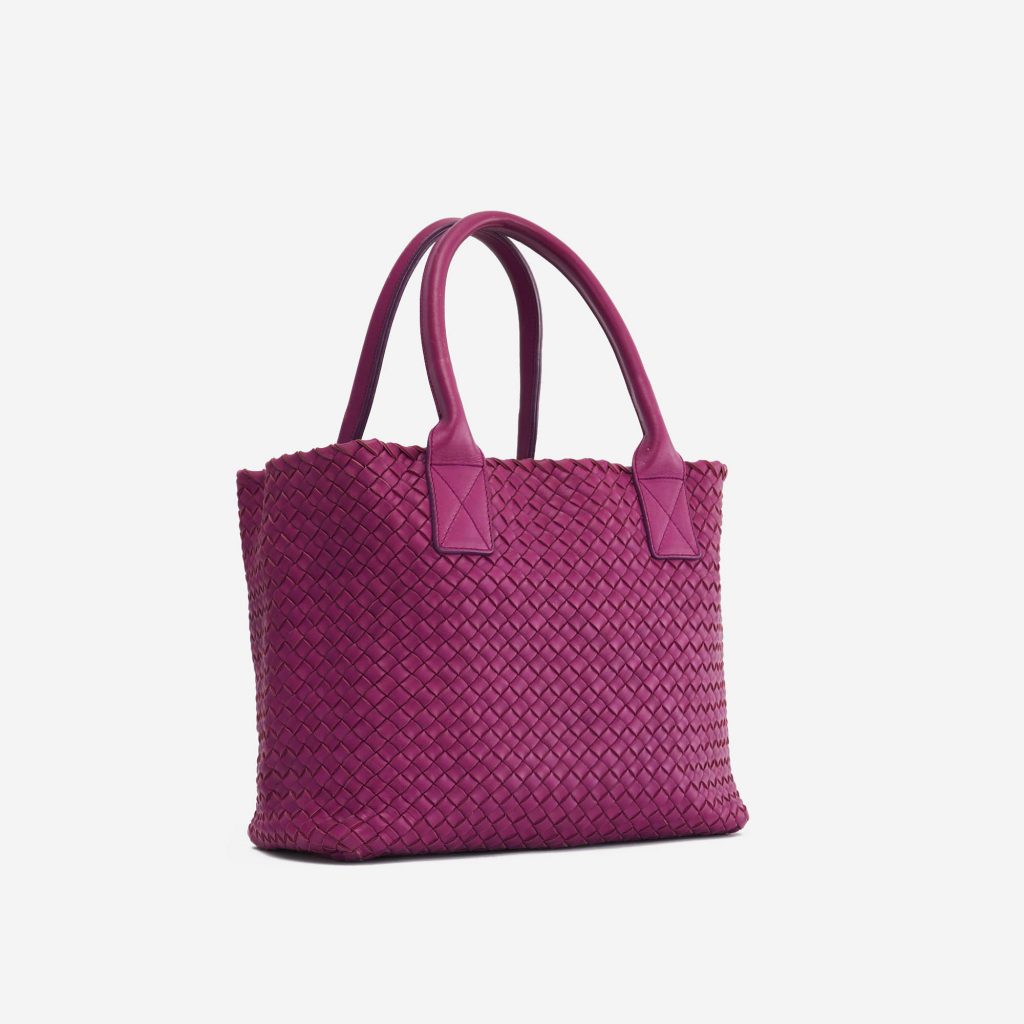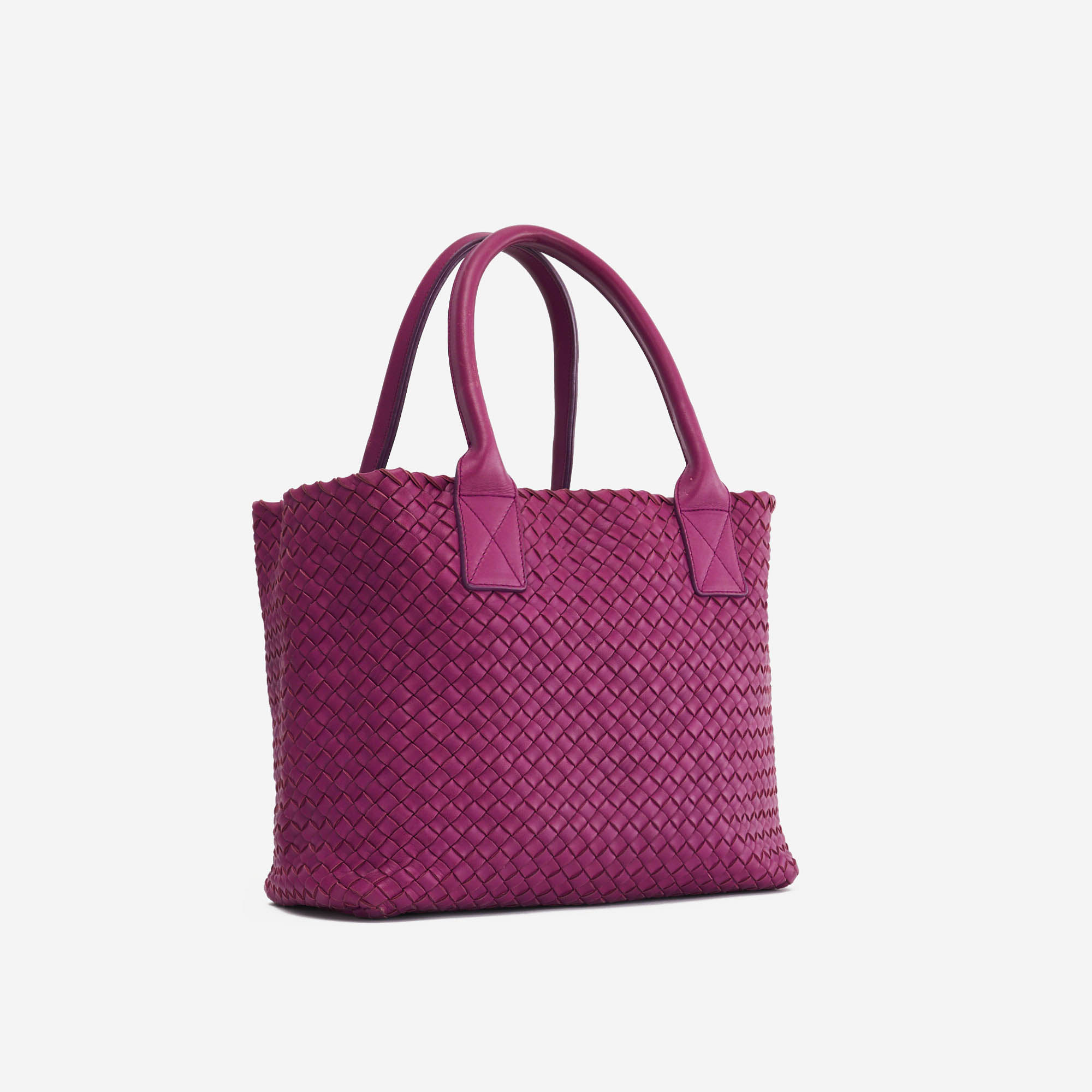 If you prefer a closed top, the Veneta bag should be on your wishlist. A seamless, rounded 'hobo' style, its smooth shape forms a continuous Intrecciato curve that loops around the shoulder, with a zipped closure. The Veneta comes fully lined, with multiple pockets, making it a practical bag for carrying about town.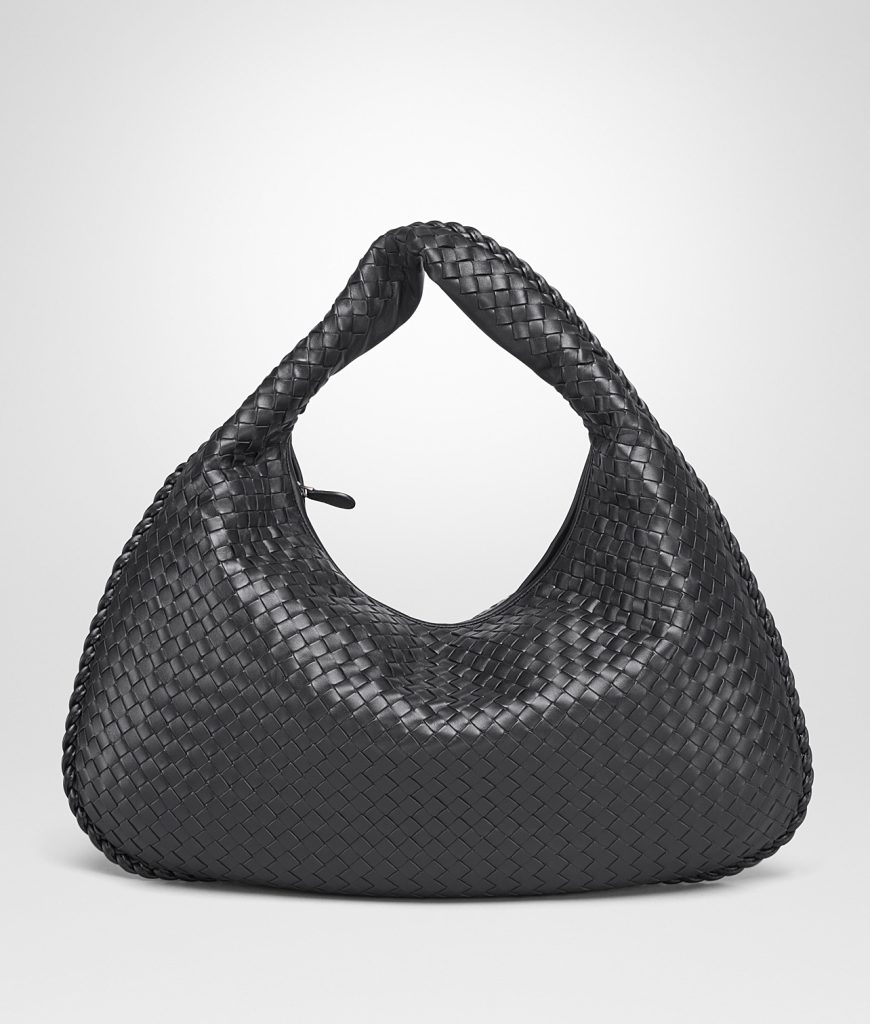 And finally, there's the Knot clutch: an iconic evening accessory. Maier was inspired by a '70s box clutch from Bottega Veneta's archive to create this bijou delight in 2001, clothing the Intrecciato weave in a variety of luxe fabrics and crowning it with a signature looped knot closure. It has a hinged opening, which can accommodate your phone, lipstick and keys for a night out. The Knot is so cherished that the brand even held a dedicated retrospective in St Tropez in 2004.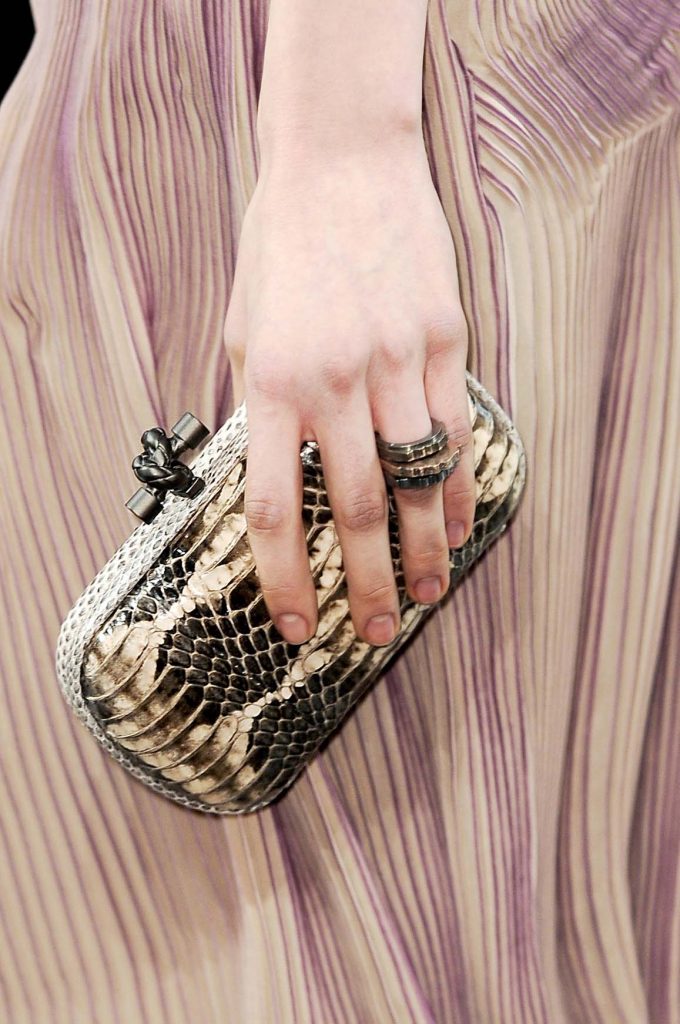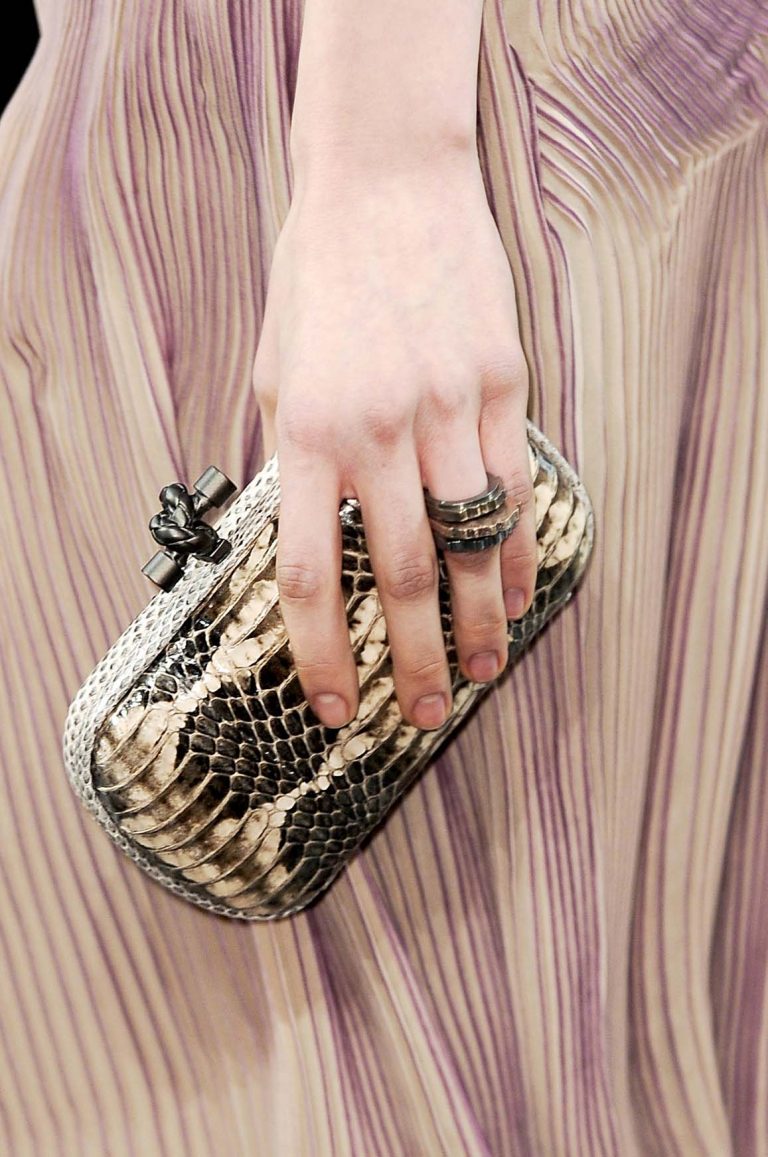 The new Bottega
Appointed creative director of Bottega Veneta in 2018 at the age of just 32, Daniel Lee has been making huge waves in the fashion world ever since, winning a record-breaking four gongs at the 2019 Fashion Awards. It's all down to his innovative new bag designs for the brand. Lee took Bottega's beloved Intrecciato and blew it up into a playfully oversized 'Maxi' weave: the perfect blend of tradition and trendsetting.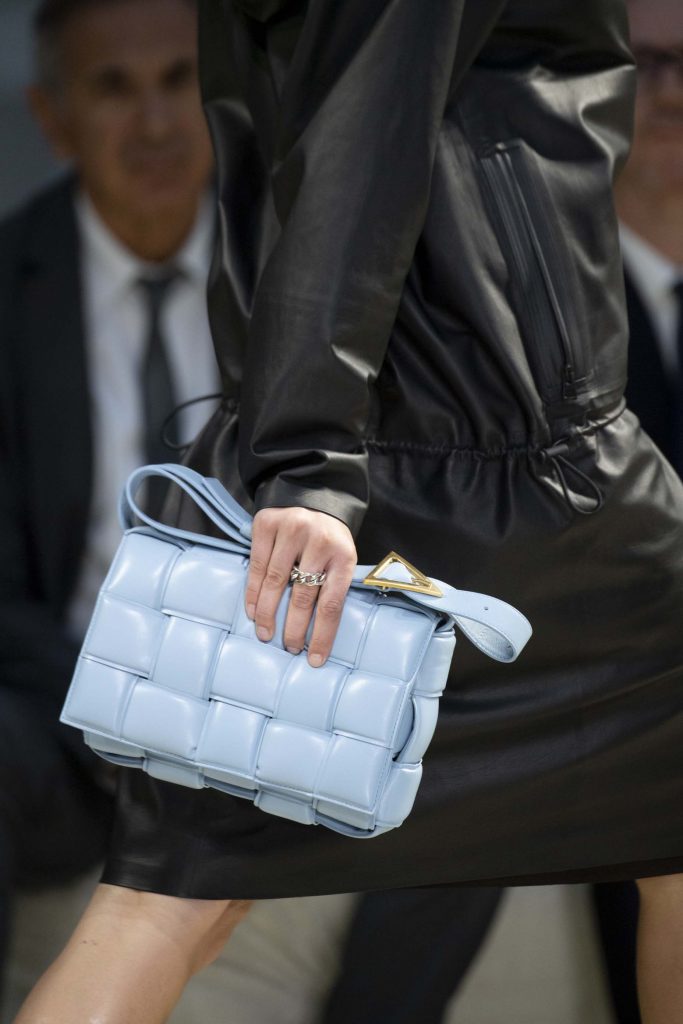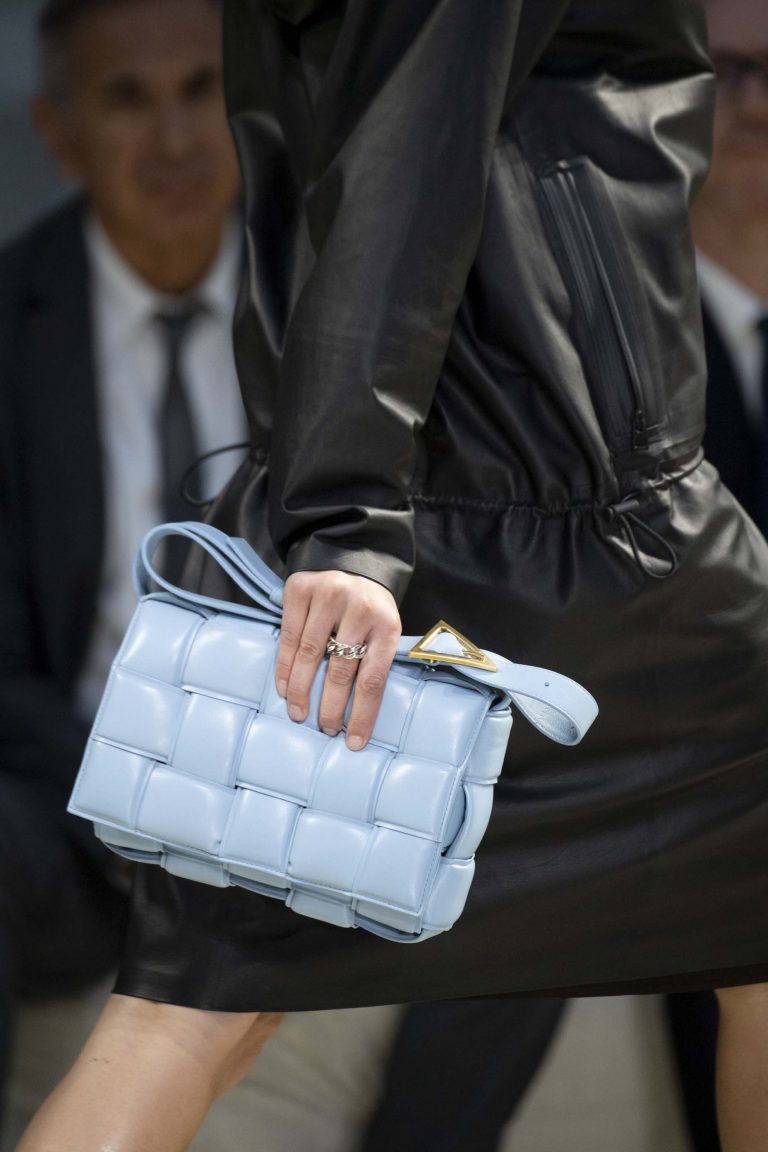 The Cassette is a small and chic crossbody bag which uses the Maxi weave. It comes in double-faced Napa leather, or in a tactile padded style (the fashion crowd's favourite). The Cassette's popularity has exploded, and as such Bottega have expanded it into a dreamy variety of sizes and colours. You'll also find the new-look weave on the Maxi Cabat tote: a classic Bottega style, reinvented.
Named the most-wanted product of 2019, the Pouch is an altogether different creation. Indulgent swathes of buttery leather are shaped into an oversized, voluminous clutch, with a simple clam-like magnetic fastening at the top. It is available in two different sizes (the smaller size comes with an optional shoulder strap), and in both smooth and Intrecciato leather. Some might say the larger Pouch is impractical, but to others that's precisely why it is so desirable – the need to carry it in your hand offers an alternative to scrolling through your smartphone!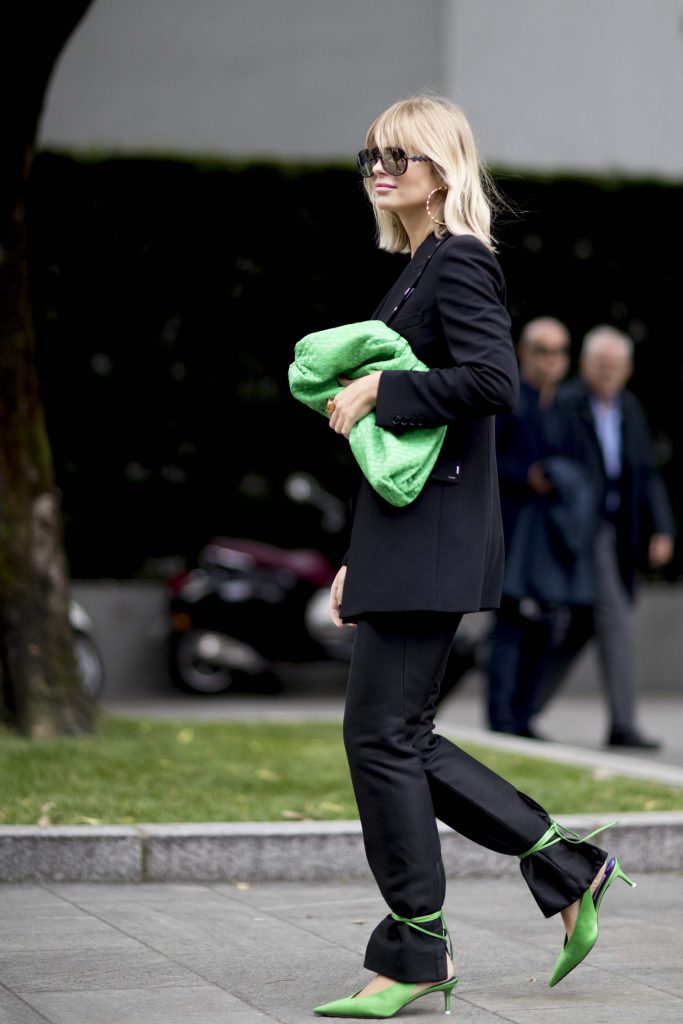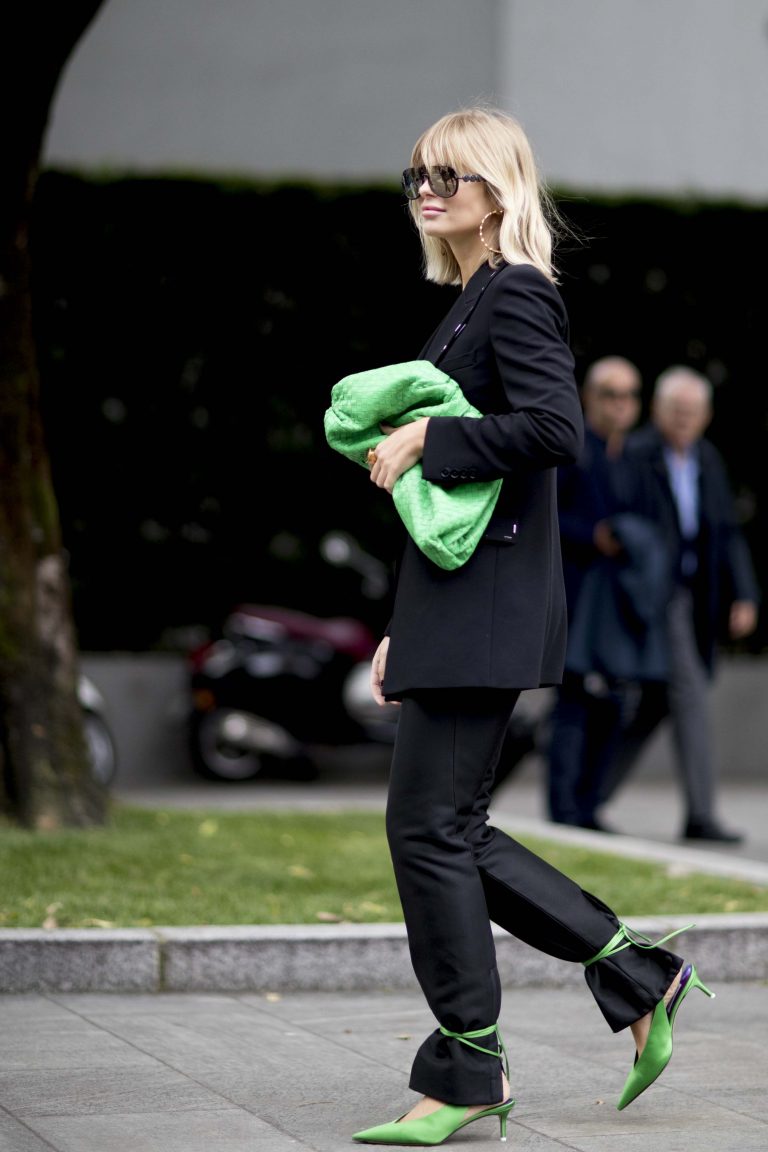 What makes Lee's designs such a hit is how he has encapsulated the luxurious simplicity of Bottega Veneta for a new age. As Lee told Grazia Magazine, 'the Bottega woman is individual, it's not about "labelling" her […] I love seeing people enjoying the brand, making it their own.' We couldn't agree more.
Value on the secondhand market
Thinking about making a long-term investment in Bottega? Now is the right time. With Daniel Lee raising the profile of this established heritage brand even more, secondhand Bottega Veneta bags have experienced the biggest jump in value retention amongst all luxury brands, according to Rebag's 2020 Claire Report. Considering the timeless appeal of the Bottega aesthetic, these are bags that will be considered desirable for years to come.
Ready to make your first Bottega Veneta purchase? Get in touch to let us know what's on your wishlist, and we'll make it happen.
Looking to sell your designer handbag?
Get an offer today and start selling
Sign up to our newsletter
Be first in line for our latest arrivals, alongside journal updates, exclusive treats and more.
Please confirm your subscription in the email you've just received.
Thank you! You've successfully subscribed.
It seems you are already signed up!
Please enter the correct email address
By subscribing I accept the privacy policy and the indications specified on data handling.
Make a Request
We do our best to find bags for our customers on request. However, this might take up to 6 months.
Warning!
You have reached the limited requests per customer.
Thank you for your enquiry!
Please check your email for further instructions.
You have reached the limited requests per customer.