Chanel Handbags for Every Budget
SACLÀB INSIDERS
Ever wondered whether a Chanel handbag was within your budget or not? You might be surprised to learn that the secondary market for the brand has a wealth of options available at every price point – and offers a far more transparent platform for browsing than the opaque world of designer boutiques.
Compared to Hermès, you'll find a greater variety of beautiful Chanel bags even in the range of €1,000–2,500, making the fashion house the perfect choice whether you're looking for an entry-level piece or something extra special.
A note on our pricing categories – as with our Hermès guide, you'll find that the same models can be purchased across a variety of price points, depending on their condition. A style that is practically brand new will naturally command a higher price than one which has traces of its former life. This is the beauty of secondhand shopping: you can find some true treasures even at the bottom end of the market, if you are happy to overlook minor wear and tear, or simply head straight to the top if you'd rather purchase something 'box fresh'. Look out for the grading system on SACLÀB's product pages, which gives you an honest assessment of each bag's condition.
€1,000–2,500
There are a whole host of delights to be found within €1,000–2,500 for Chanel handbags. At this price point, our experts advise looking at some of Chanel's smaller creations for a good-quality purchase, such as the Wallet on Chain (or WOC, as insiders call it), originally introduced by the brand in 1997. An ideal 'starter' handbag, the compact WOC encapsulates everything collectors love about Chanel, from classic diamond quilting to a hands-free chain strap and CC logo. Living up to its name, its flap front hides wallet-style zipped compartments and useful slip pockets. As well as Classic, like this pink version at €1,500, the WOC also comes in styles reminiscent of other Chanel icons such as the Boy and 2.55 Reissue – we love this eye-catching silver edition at €2,095.
If mini is your mojo, a Chanel Timeless in a shrunken size can be purchased at this level, too – like a glossy patent red Timeless Mini, or a Timeless Mini Square in serene green.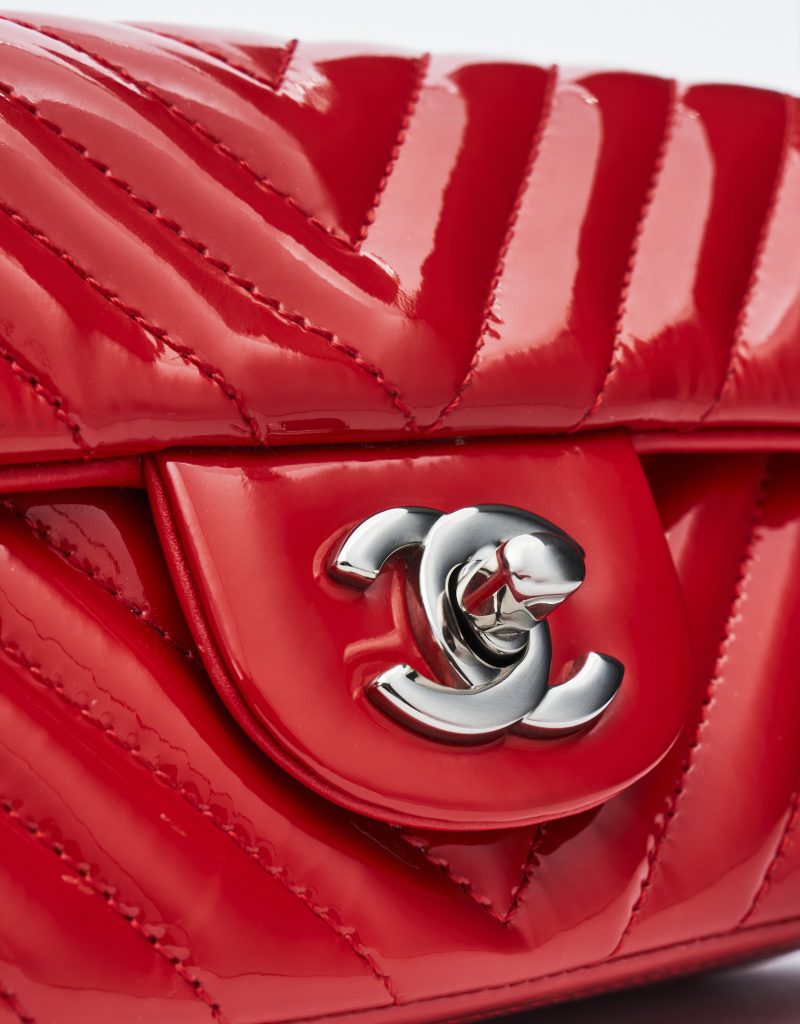 Armed with a budget below €2,500, we'd also recommend searching for vintage Chanel handbags from the '80s and '90s – not only do they make for a great sartorial statement, they can be surprisingly affordable to boot. This vintage Chanel clutch in gold hails from the 1980s and comes in at just €1,380, while this roomy vintage Timeless Jumbo sold for €2,200. Although vintage styles can sometimes show more signs of ageing, they make up for it with their character and charm – be it an old-style oversized CC lock or unique retro shape.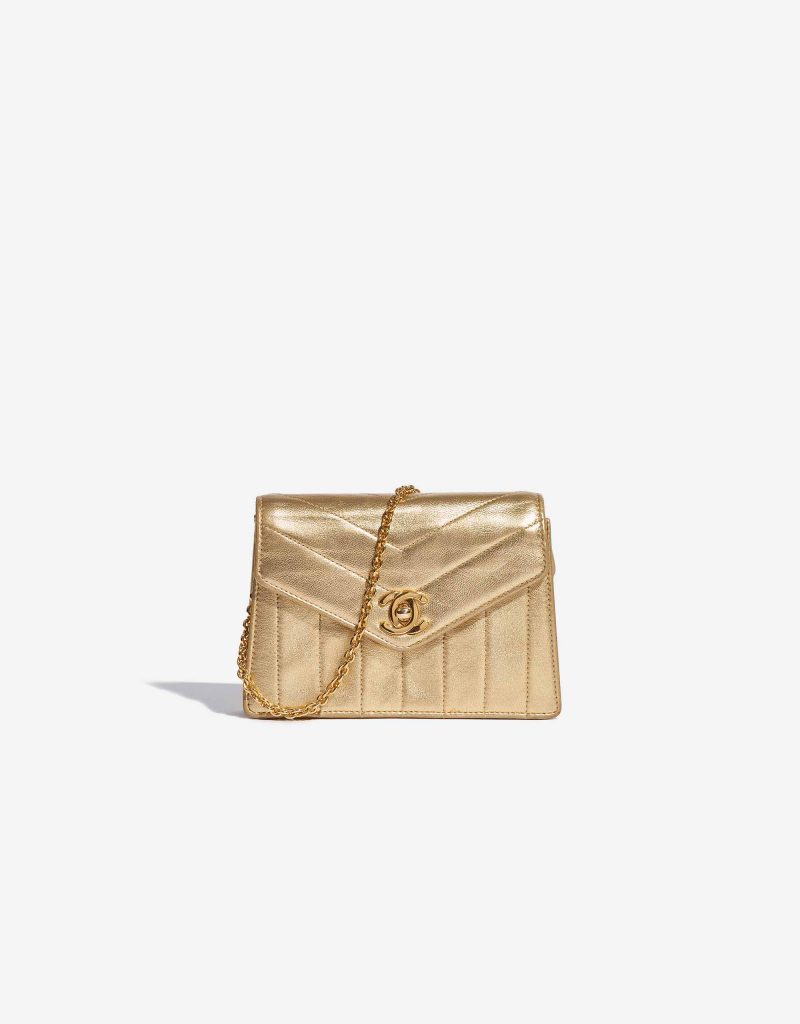 €2,500–4,500
At the lower end of this price range, you can find the Chanel Gabrielle: a roomy, structured tote first introduced by the late Karl Lagerfeld in 2017 as a tribute to Coco Chanel. This is a fantastic bag that (in its largest size) really does fit everything you need for the day – from a tablet to a spare pair of ballet flats. This style at €2,960, crafted in jet-black calfskin, will see you from desk to dinner for years to come.
If an It-Bag is high on your wishlist, Chanel's coveted Vanity Cases are a great bet for a budget of between €2,500–4,500. A cute and retro boxy design with a small top handle and chain shoulder strap, this small lipstick-red version is available for €3,790, or for extra wow factor, upgrade to a Vanity Case in gold-trimmed rattan.
Filtering your search for alternative materials such as canvas and denim is a smart way of finding a top-notch bag under €4,000. Chanel's Deauville tote is a fashionista favourite, with this pretty-in-pink canvas style coming in at €3,760 – unworn! A large shopper with a simple, open construction, it's perfect for summer holidays and weekend brunches alike.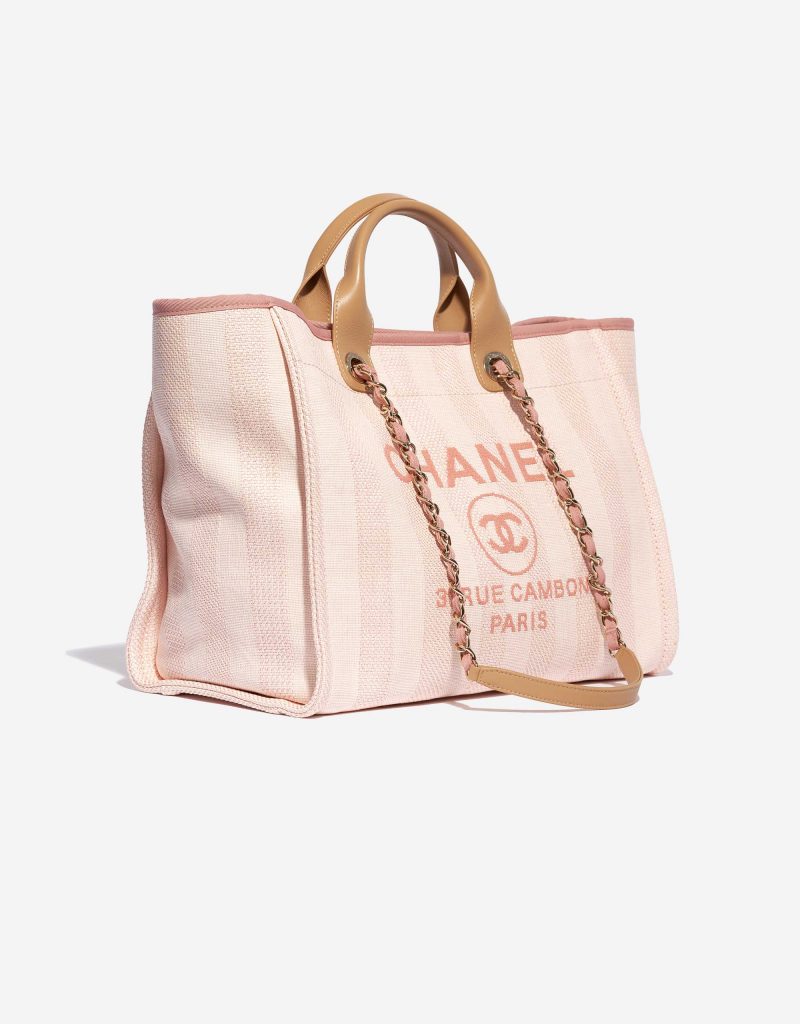 The Boy Bag also comes into play from around €3,500. One of Chanel's most iconic handbags, it's a perennial cool-girl staple, with tough-luxe hardware and a sharp structure. One of the advantages of the Boy is the variety of styles on offer: this striking woven monochrome version is effortlessly modern, while this Small Boy in python blends elegance with edge.
Finally, if you only have eyes for a 2.55 Reissue or Timeless bag, here is where you can begin to dive in. While the secondhand editions you'll find at this price point may not always be perfectly pristine, you can get some very special styles, like this Timeless Jumbo brocade bag, which we offered for a remarkable €3,095.
€4,500–10,000
When your budget can stretch to it, this is the level where you're guaranteed to find fantastic examples of Chanel's iconic Timeless and 2.55 Reissue bags. If you're looking to make an investment for life in a classic Chanel bag with a Grade 1 or 2 condition, like this black Timeless Maxi or So Black 2.55 Reissue, consider raising your sights to €4,500 and above.
You'll encounter the Chanel 19 within the lower end of this realm, too. A new hit for the house that was released in 2019, it combines a classic flap style with contemporary oversized quilting and a chain-effect CC lock. This sky-blue version in butter-soft lambskin ticks all the boxes at €4,820.
As prices rise, so does the quality of materials. Within this budget, you'll be able to invest in stunning exotic skins, in particular python and lizard. Case in point: feast your eyes on these Chanel Timeless bags crafted in So Black or glittering silver python. Exotic-skinned Chanel bags naturally come in at a higher price on the secondhand market, as Chanel discontinued their production of them in 2018.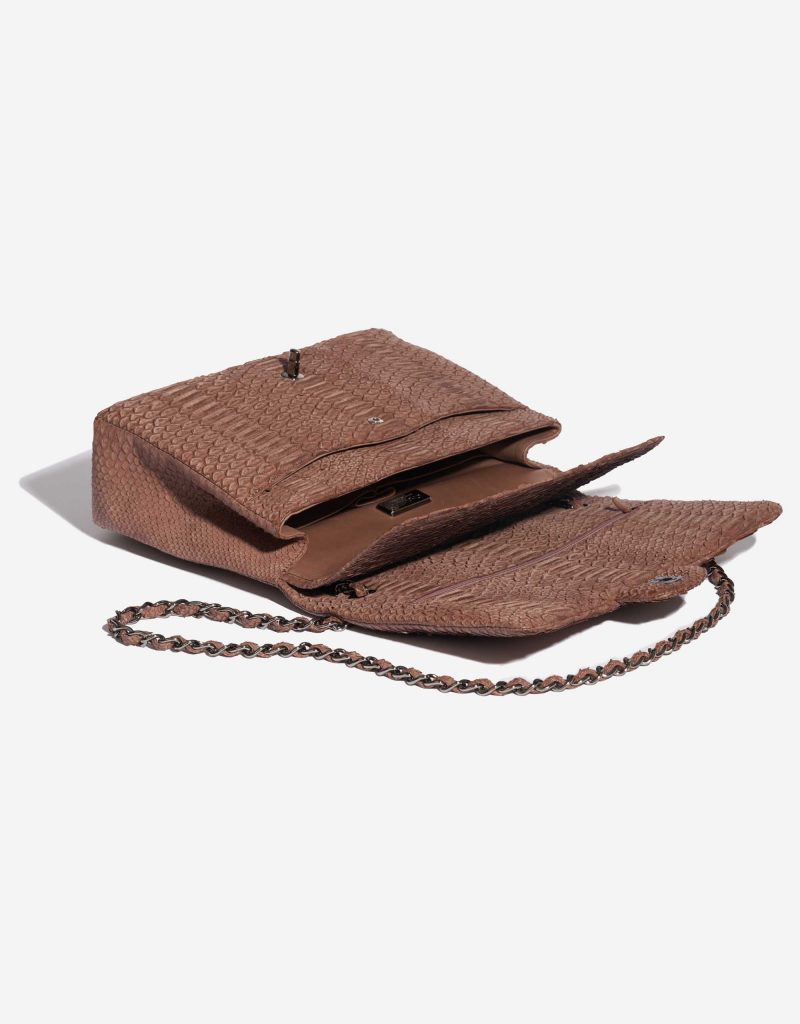 For a standout purchase, you'll also have access to some of the best examples from Chanel's annual Métiers d'Art shows, which celebrate the couture craftsmanship at the heart of the fashion house: delight in intricate embellishments, exquisite embroidery and playful Plexi creations.
€10,000+
Here's where the magic happens. Beyond the €10,000 mark, shopping for secondhand Chanel handbags is a fashion fantasy: you'll encounter the very best exotic skins, ultra limited-edition styles, and diamond-encrusted hardware. Investing in a Chanel bag crafted in pristine Alligator skin, such as this Timeless Jumbo in alligator blue or alligator grey, will set you back around €12,000–15,000. Even better, at €14,490, this Timeless Medium combines immaculate python leather with 2.5 carats' worth of diamonds.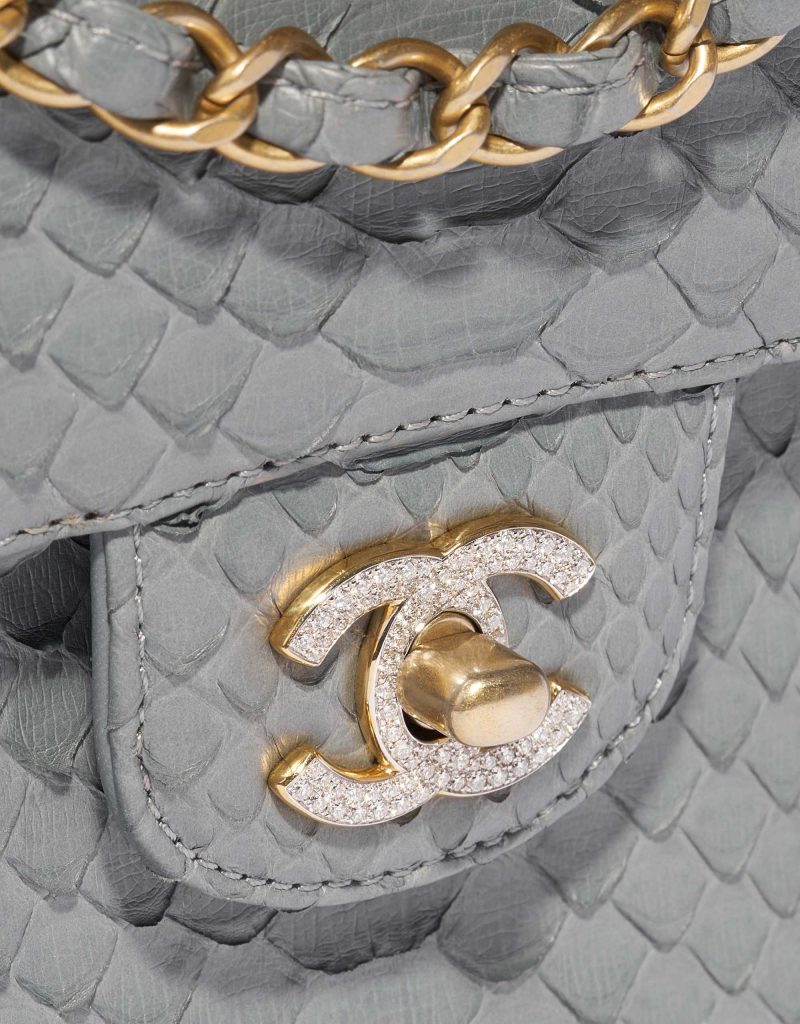 Cult favourites from Chanel's Métiers d'Art and main runway shows that have gained momentum with collectors can also tip the scales above €10,000 – for example, a Matryoshka doll bag from the 2010 Paris-Shanghai show sold for $32,500 at Christie's in 2018. Look out for evening bags reimagined as bird cages, rockets, Chinese takeaway boxes or perfume bottles for a fun yet fruitful investment piece.

Have a budget and style in mind for your next Chanel handbag purchase? Let us know what's on your wishlist, and we'll take care of the rest.
Looking to sell your designer handbag?
Get an offer today and start selling
Sign up to our newsletter
Be first in line for our latest arrivals, alongside journal updates, exclusive treats and more.
Please confirm your subscription in the email you've just received.
Thank you! You've successfully subscribed.
It seems you are already signed up!
Please enter the correct email address
By subscribing I accept the privacy policy and the indications specified on data handling.
Make a Request
We do our best to find bags for our customers on request. However, this might take up to 6 months.
Warning!
You have reached the limited requests per customer.
Thank you for your enquiry!
Please check your email for further instructions.
You have reached the limited requests per customer.