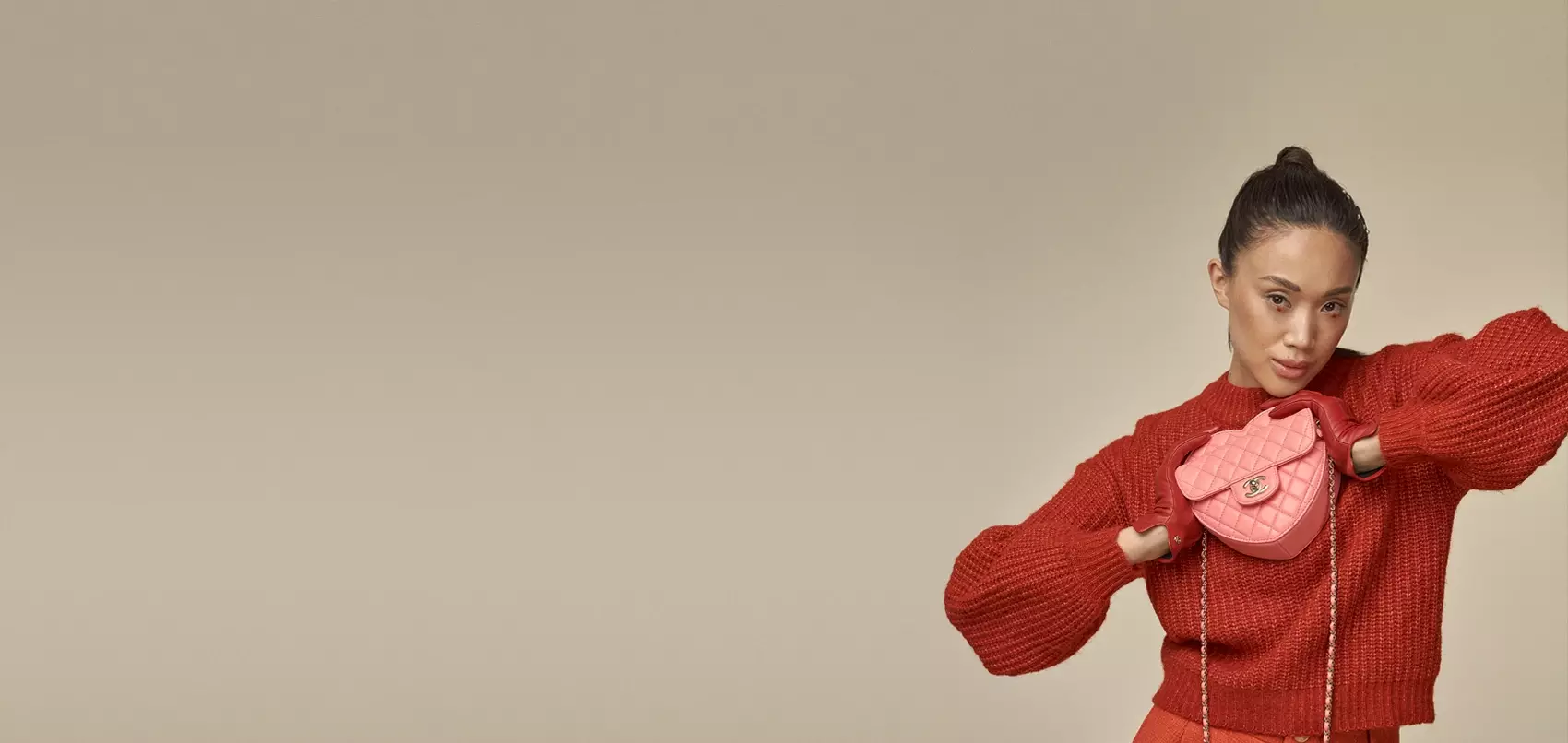 The Ultimate Christmas Gift Guide for Handbag Lovers
SACLÀB INSIDERS
In need of some gift inspiration? We might be biased, but finding a thoughtfully chosen and beautifully wrapped handbag under the Christmas tree never fails to delight. Like fine jewellery, a high-end designer bag is a timeless present — one that's crafted to last a lifetime, not just a season. It also has the distinct advantage of being 'one size fits all', slipping onto any recipient's arm and thus avoiding disappointment on the day. To aid your Christmas shopping, here are our can't-go-wrong gift ideas for every kind of handbag lover in your life.
Our deadline for (free!) holiday shipping is 14 December outside of the EU and 19 December within the EU, so just make sure you order in time, and we'll take care of the rest.
The social butterfly
If your loved one is a regular on the party circuit, a mini bag or clutch that can accompany them on nights out is guaranteed to hit the right note. Look for something small, shimmering and deeply impractical — the sort of present that the recipient could never justify buying for themselves. A Chanel runway piece, such as a Coco de Lait minaudière or a clutch masquerading as a keyboard, makes for a brilliant conversation starter when socialising. Prioritise high-impact materials that catch the light, like sequins, metallic leather, iridescent hardware and PVC. A hands-free option such as a belt bag or crossbody mini keeps all four limbs free for dancing.
The minimalist
For giftees with a 'less is more' approach to their personal style, choose a classic bag that can form part of their everyday uniform. A designer tote, exquisitely crafted in black, burgundy, navy or neutral leather, will see them from breakfast meetings to after-work dinners and beyond. We recommend an Hermès Kelly constructed in the 'Sellier' style, which offers a sharp silhouette and an air of grown-up elegance. Pick one in a glossy exotic skin such as alligator for an extra special present.
For shoulder bags, an Hermès Constance is practical yet polished, its clean lines crowned simply with a gleaming H clasp. Looking to Chanel, their 2.55 Reissue combines the brand's classic quilting with a logo-free Mademoiselle lock — a lesson in discreet luxury.
The fashionista
For those who know their Cèline from their Celine, think trendy rather than timeless and opt for a fresh design by one of fashion's new guard. Bottega Veneta's padded Cassette bags and sculptural Pouches were designed by wunderkind Daniel Lee when he was still at the creative helm of the brand, and remain a street-style favourite. Likewise, Maria Grazia Chiuri's Dior Book Tote is a front-row staple: deceptively simple in design, there's a huge variety of imaginative motifs to choose from. Have an Hermès addict on your hands? Search for a Birkin, Kelly or Constance in one of the house's hottest seasonal colours, which range from soft pastels such as Vert Fizz and Mushroom to brights like Bubblegum and Bleu Zanzibar.
The collector
Is their closet already stacked high with Hermès orange boxes? It's time to think big. For the serious handbag collector in your life, look for bags that we've marked as 'Collector's Items' on SACLÀB. These include Hermès limited editions, made in collaboration with artists and designers or crafted in unusual, luxurious fabrics like shearling or lizard. Keep an eye out for bags labelled as 'HSS' (Horseshoe Stamp), which have been uniquely created via the house's custom-order service. A rare 'Tricolor' HSS Birkin or Kelly, combining three different shades of leather, would be a worthy prize for any established collector. Finally, for a thoughtful stocking filler, pick out a Rodeo or Kelly Twilly charm from our selection to customise an existing bag from their collection.
The non-conformist
For loved ones with a more bohemian, eclectic sense of style, aim for a handbag that doesn't follow the herd. The Dior Saddle Bag, with its undulating curves and outlandish patterns, is anything but conventional. Extra points if you can snag an original from the early '00s! We also love the Hermès Picotin, an under-the-radar bucket bag which brims with personality. Similarly, a quilted or graffiti-strewn Chanel backpack will add a rebellious streak to any look while still feeling luxurious. A vintage bag is a great way to pay tribute to a person's individual flair — seek out original Chanel vanity cases and Timeless Flap Bags from the '80s and '90s for designs they won't see anywhere else.
And if all else fails…
Hard to please? Impossible to predict? Time running out…? We get it. Everyone's a winner with a SACLÀB gift card, with prices ranging from €250 to €10,000. Happy holidays!
Looking to sell your designer handbag?
Get an offer today and start selling
Sign up to our newsletter
Be first in line for our latest arrivals, alongside journal updates, exclusive treats and more
Thank you! You've successfully subscribed.
Thank you! You've successfully subscribed.
It seems you are already signed up!
Please enter the correct email address
By subscribing I accept the privacy policy and the indications specified on data handling.
Make a Request
We do our best to find bags for our customers on request. However, this might take up to 6 months.
Warning!
You have reached the limited requests per customer.
Thank you for your enquiry!
Please check your email for further instructions.
You have reached the limited requests per customer.