Five Under-The-Radar Hermès Handbags
SACLÀB INSIDERS
When you search for Hermès on a resale website, you'll reliably encounter a beautiful array of Birkin, Kelly and Constance handbags — the 'holy trinity' of styles that form the foundation of any handbag collection. But if you like to walk a different style path to the usual, or are looking for something at a friendlier price, there are many more enchanting Hermès handbags on the horizon to choose from. Here, we highlight our top five Hermès accessories that you may not have had the pleasure of meeting before. Enchanté!
The Herbag
The Herbag is often called the Kelly starter bag, and for good reason — it mixes the iconic Kelly trapezoid silhouette with a more affordable canvas material. Crowned and trimmed with durable Vache Hunter leather, it puts a sporty twist on ladylike dressing. The Herbag ticks a lot of boxes for an everyday handbag — it's lightweight, making it easy to carry; it comes with luxe accessories including a clochette, padlock and inner pouch; it has both a top handle and long shoulder strap for versatility; and — remarkably — you can also detach the leather top and switch it out for another.
This makes it a rewarding style to collect in multiples, as you can mix and match colours as you please. Discontinued in the mid-2000s before being reintroduced in 2009 as the 'Herbag Zip', it now comes complete with a handy zipped pouch at the back. The Herbag Zip is available in four sizes: 31, 39, 50, 52 (the number corresponds to the width in centimetres at the base). This sophisticated Herbag 39 style, combining racing-green canvas and Ebene leather, hits the spot at €2,330.
The Cabas H en Biais
Launched in 2021, the Cabas H en Biais is the new kid on the block at Hermès and already proving a hit with collectors. Inspired by a 1970s design from the Hermès archive, the bag is emblazoned with a distinctive graphic 'H' motif and comes in either jacquard canvas, or for a more luxurious finish, tufted canvas with raised embroidery. It's a perfect 'shopper' style for weekends about town or days at the beach, designed simply with an open top and no exterior pockets.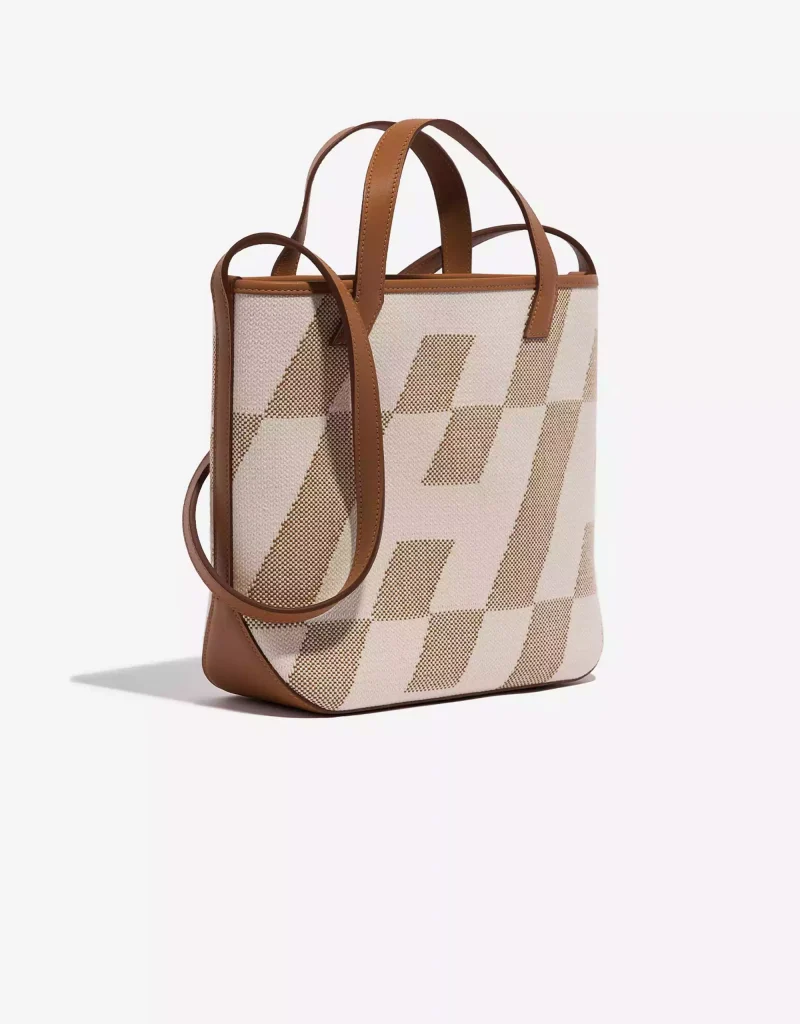 The larger Cabas H en Biais 40 bag has two top handles, while the smaller 27 bag also comes with a longer shoulder strap and an interior slip pocket. The Cabas H en Biais' handles, trim and base are all crafted in Swift calfskin, giving it extra durability. The best bit? The Cabas was specifically designed as unisex, so everyone can add a dash of '70s cool to their wardrobe. This go-with-everything style, mixing warm neutral shades of Ecru, Nature and Gold, is priced at €3,230.
The 24/24
First released in 2018, the 24/24 combines the aesthetics of a Kelly Retourne with a minimal, slouchier finish, constructed in Togo, Clemence or Taurillon Maurice grained leather. The 24/24's most striking feature is its contrasting top flap: a '90s-inspired rectangle of smooth, rigid leather with a turn-lock closure, it's a sleek and simple alternative to the fussier fastenings of a Kelly or Birkin.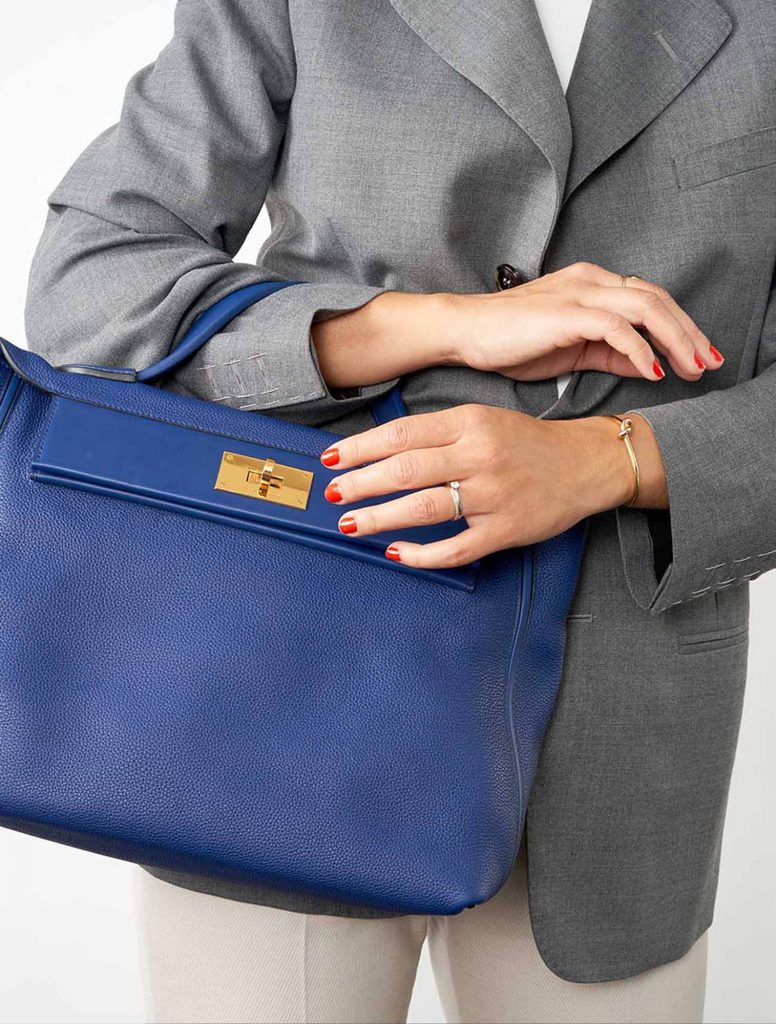 You can carry a 24/24 by the top handle, or alternatively via its detachable shoulder strap, which clips to two hooks at the back of the bag. It comes in three sizes: the delectable 24/24 21, a versatile mini that can even be worn as a belt bag; the 29, which makes for an ideal everyday bag; and the office-ready 35. All sizes feature a slip pocket at the back of the bag, and a zipped interior pocket. The 24/24 is another great gender-neutral option, and we love its more casual feel compared to the sharp structure of a Kelly or Birkin.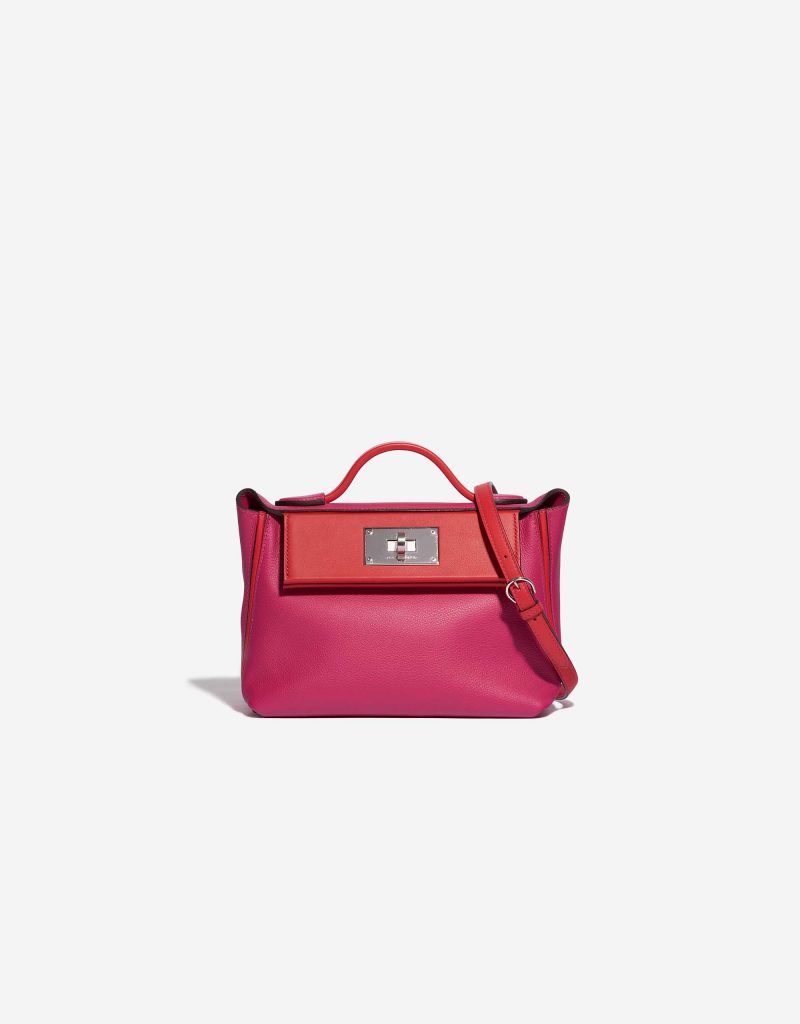 The Haut à Courroies
The Hermès Haut à Courroies (or HAC) has the historical significance of being one of the fashion house's very first bags. Combining the French words for 'high' (haut) and 'straps' (courroies), it was designed in 1892, when Hermès was still very much an equestrian outfitter, to carry a saddle and riding boots — hence its taller silhouette. With the advent of the automobile era, it quickly evolved into the perfect travel holdall. It's easy to see that the HAC is the ur-bag for the Birkin: it has the same saddle-inspired flap held in place by two side straps, with short curved handles.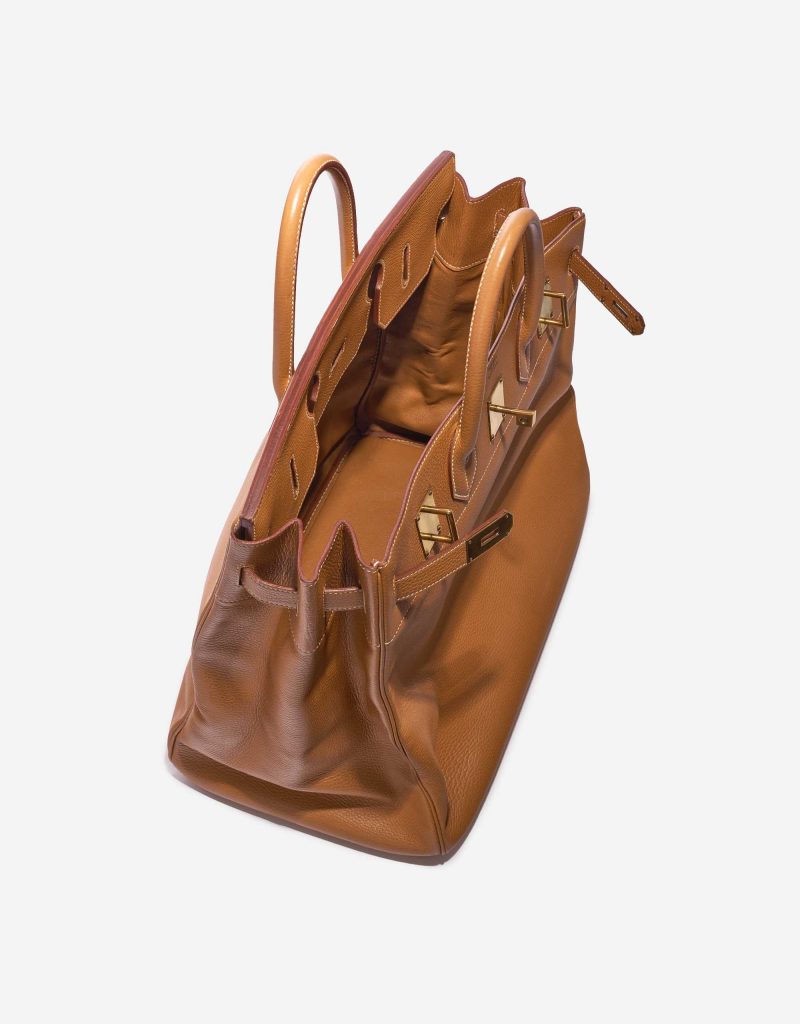 It also comes in a similar range of incredible leathers, from high-gloss crocodile to butter-soft natural Barenia. However, compared like-for-like with Birkins of the same width, the HAC is far more capacious, making it a great option for carrying your laptop or overnight essentials. It comes in sizes ranging from 27 to a monumental 60, but is most commonly found in the larger sizes. With a powerful, masculine aesthetic, the HAC is popular with men and women alike — we love this forever piece in classic black Togo leather for weekend getaways.
The Picotin
For a bag of such simple construction, the Hermès Picotin packs a style punch. Originally launched in 1992, this playful and practical bucket bag (or bindle, as Hermès calls it) is inspired by horse feeders, combining a minimal shape with unlined, unstructured leather. The Picotin is a great grab-and-go bag for running morning errands, and its open top makes for easy access. We love the pared-back detail of a single padlocked strap across the top, and its broad base with four protective studs, which helps it to stand upright when you put it down.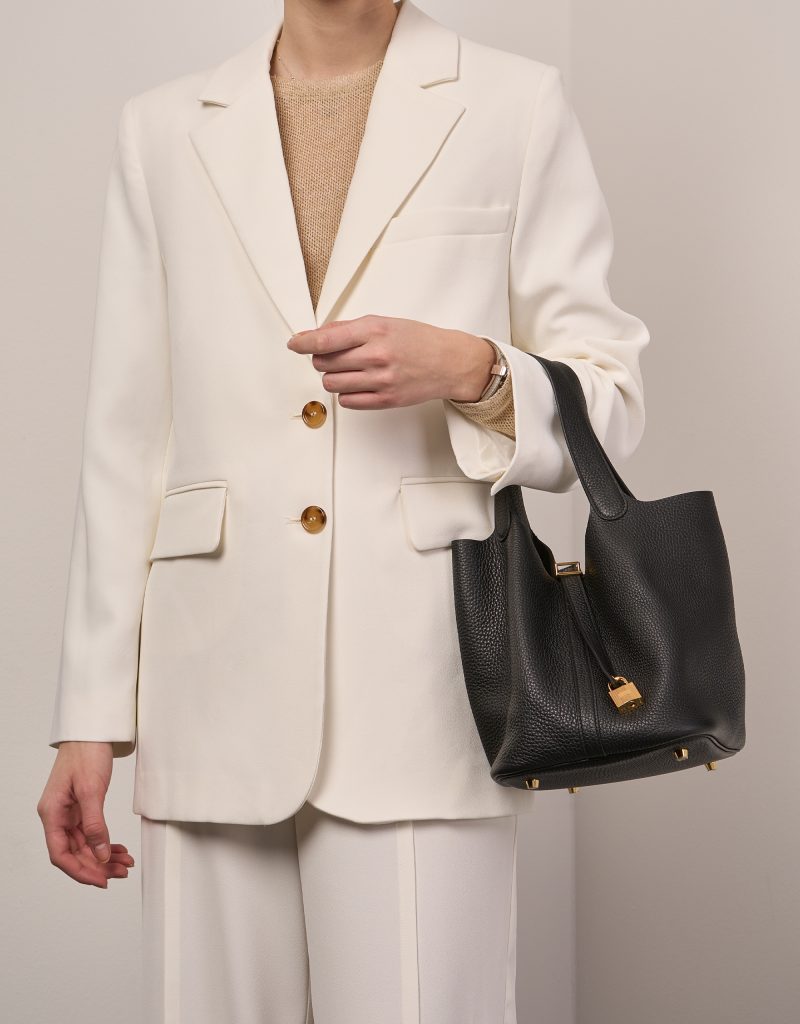 The Picotin comes in three widths, 18, 22 and 26, and you'll mainly find it in hardwearing Clemence leathers, although Hermès does produce canvas versions as well. Keep your eye out for bicolour Picotins, which have a contrasting lining and are highly prized by collectors. This Picotin 18 in Mauve Sylvestre at €3,080 is a charming mix of feminine and fashion-forward.
Ready to diversify your Hermès collection? Shop our curated selection of pre-loved Hermès handbags or let us know what's on your wishlist.
Looking to sell your designer handbag?
Get an offer today and start selling
Sign up to our newsletter
Be first in line for our latest arrivals, alongside journal updates, exclusive treats and more
Thank you! You've successfully subscribed.
Thank you! You've successfully subscribed.
It seems you are already signed up!
Please enter the correct email address
By subscribing I accept the privacy policy and the indications specified on data handling.
Make a Request
We do our best to find bags for our customers on request. However, this might take up to 6 months.
You can only create 3 requests at a time
Please remove one of your current bag requests to submit a new one.
Thank you for your enquiry!
Please check your email for further instructions.