Hermès Bags for Every Budget
SACLÀB INSIDERS
From entry-level bags to exotic blockbusters, here we pull back the curtain to give some transparency on what you can expect to get for your budget when buying a secondhand Hermès handbag from SACLÀB.
With Hermès handbags regularly breaking world auction records and little price visibility within the primary market, it can be easy to assume that investing in an accessory from the legendary Parisian fashion house is beyond your reach. But while of course the incredible quality of Hermès does come at a premium, you'd be surprised at what you might find for as little as €1,000–3,000.
A note on the categories. When buying secondhand, the condition of a bag plays a large part in its valuation. As such, you can find well-loved bags at the lower end of the scale, while the same styles 'fresh out of the box' come at a premium. At SACLÀB, we use a clear grading system, so you can feel confident in your purchase, whatever its condition.
Budget: €1,000–3,000
Our first price bracket for an Hermès handbag contains some beauties. Rather than the big hitters, set your sights on some of the more overlooked (and in our opinion, underrated) styles in the brand's archive, especially the smaller or simpler pieces (fewer design elements = lower production cost). The Double Sens tote, made of butter-soft leather in a minimalist cut, is reversible, and often comes in contrasting colours – meaning you get two bags for the price of one! If you prefer your tote to fasten at the top, search for the Garden Party, another pared-back carryall.
For something more compact, the Evelyne crossbody bag is a chic '70s utilitarian mini which you can find for around €1,500–2,000. It has a perforated 'H' at the front and a wide adjustable strap. A Plume bag is one of Hermès' oldest designs, first produced in the '60s, with a timeless rectangular shape and rigid handles that can be carried or worn on the shoulder. Smaller sizes of this style can be found for under €3,000. Elsewhere, a vintage clutch is a great option – look for the Jige envelope clutch, with a distinctive H clasp, or a Rio, which fastens with an embellished H button.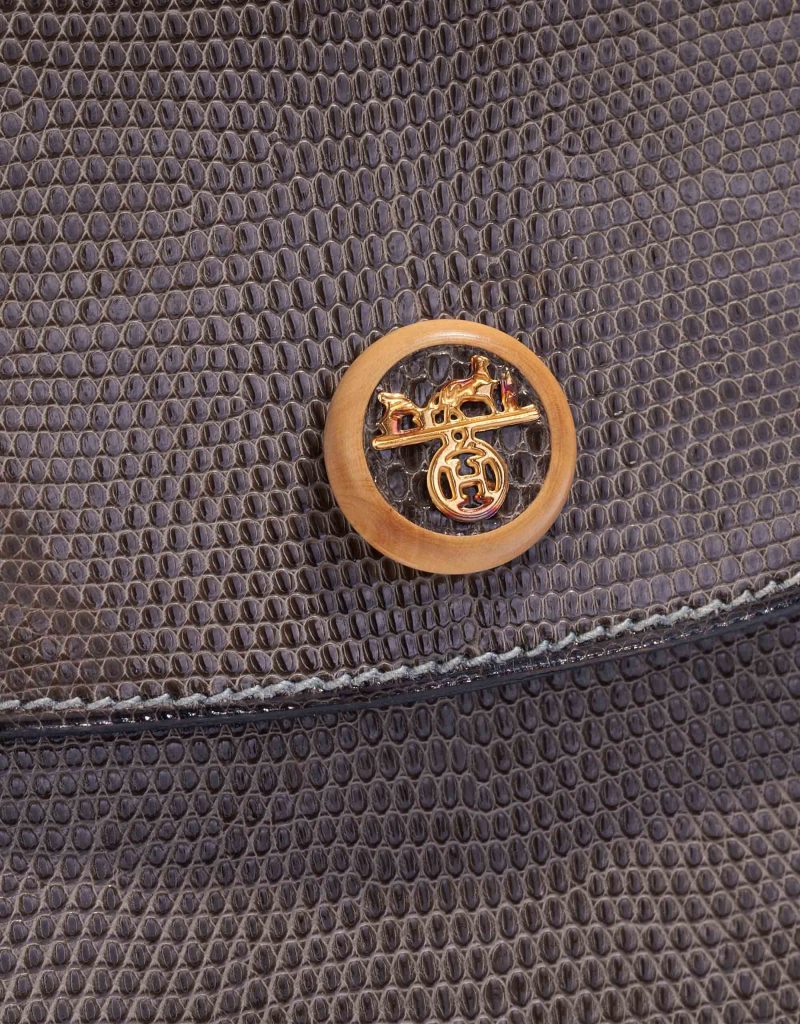 Other styles to look out for: Convoyeur, Piano, Picotin, Paris Bombay
Budget: €3,000–5,000
Going above the €3,000 price band gives you a glimpse into some of Hermès' more iconic bags. Most excitingly, you can find beautiful vintage Kelly bags at this price, crafted from smooth Box Calf leathers in classic colours such as Noir, Rouge H and Marron. We'd also recommend seeking out canvas Kellys with a leather trim: stylish, practical and attractively priced.
Designed as a travel bag, the Bolide was released in 1923, and remarkably was the first ever handbag to come with a zip! With a removable shoulder strap and roomy curved shape, it's a true classic for any collector, coming in at around €3,000–4,000. For a slouchier style, look to the Lindy – perfect for contemporary, casual outfits.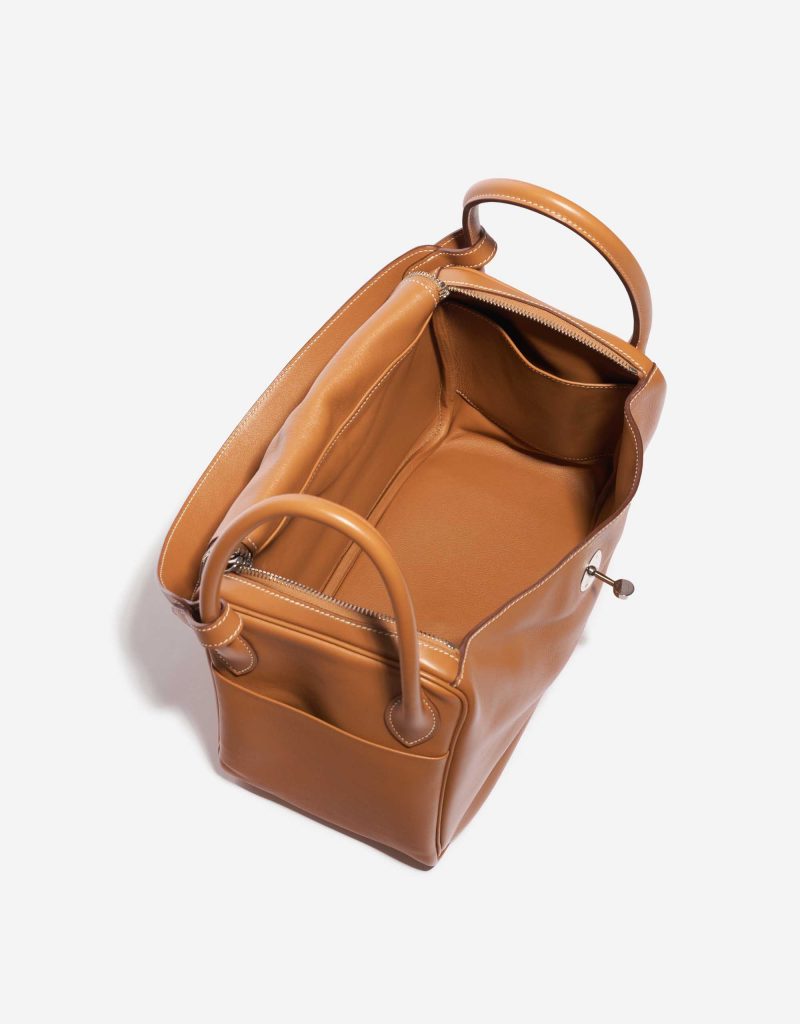 Want to take your evening look to the next level? Enter the Kelly Cut clutch. Replicating the same structured aesthetic as the classic Kelly, this elongated accessory has a certain pizzazz about it. You'll certainly find some styles at this price level – although for a 'like-new' number, jump to the next price bracket.
In the €3,000–5,000 bracket you'll also chance across some Constances – but more on those later…
Other styles to look out for: Jypsiere, Berline
Budget: €5,000–10,000
This is the category where things get really interesting. Armed with a budget of €5,000–10,000, you can invest in the Birkin or Kelly bag of your dreams in popular hard-wearing leathers such as Swift or Togo. If you love exotic skins, you'll find that you're even in reach of ostrich leather at this level.
At around €7,000, you're also very well placed to invest in the third of the Hermès 'holy trinity' of bags, the Constance. Hermès' most beloved mini with a gleaming H clasp, this super-chic cross-body style is delightfully compact, coming in four sizes and a rainbow-like array of colours.
Budget: €10,000–25,000
From €10,000, you can begin to shop some truly special Hermès editions. At this range, you'll find pristine larger Birkin and Kelly sizes, such as 35 and 40. You can also invest in a top-draw exotic Kelly at this price too, as well as some crocodile Birkins.
When it comes to Constances, you're spoiled for choice, including limited-edition styles like the Au Bout du Monde and exotic skins. Expect to pay €20,000 upwards for a good quality crocodile Constance, and €15,000 for ostrich.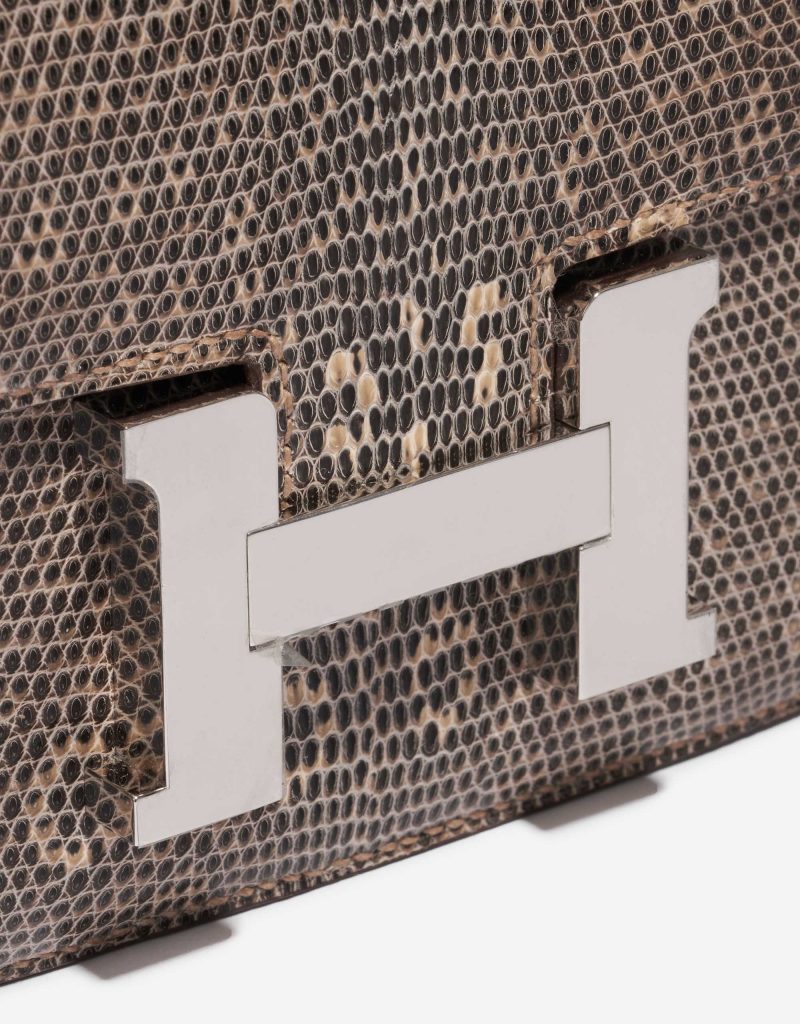 Budget: €25,000–50,000
The world is your oyster in terms of exotics when you go beyond €25,000. Alligator and crocodile skins in coveted jewel-toned hues and shiny finishes appear at the top of this tier.
With this budget, you can also set your sights on a limited-edition collector's item from our Hermès Hall of Fame, such as a Shadow Birkin, Picnic Kelly, Kelly Doll, Plush Kelly or So Black style – if you're lucky enough to find one…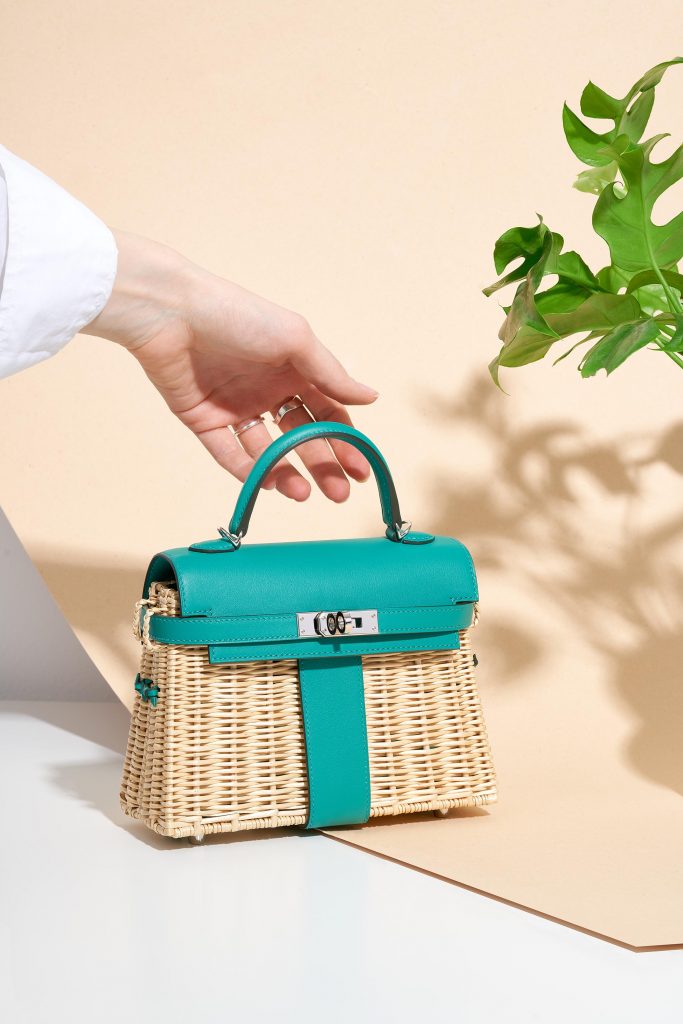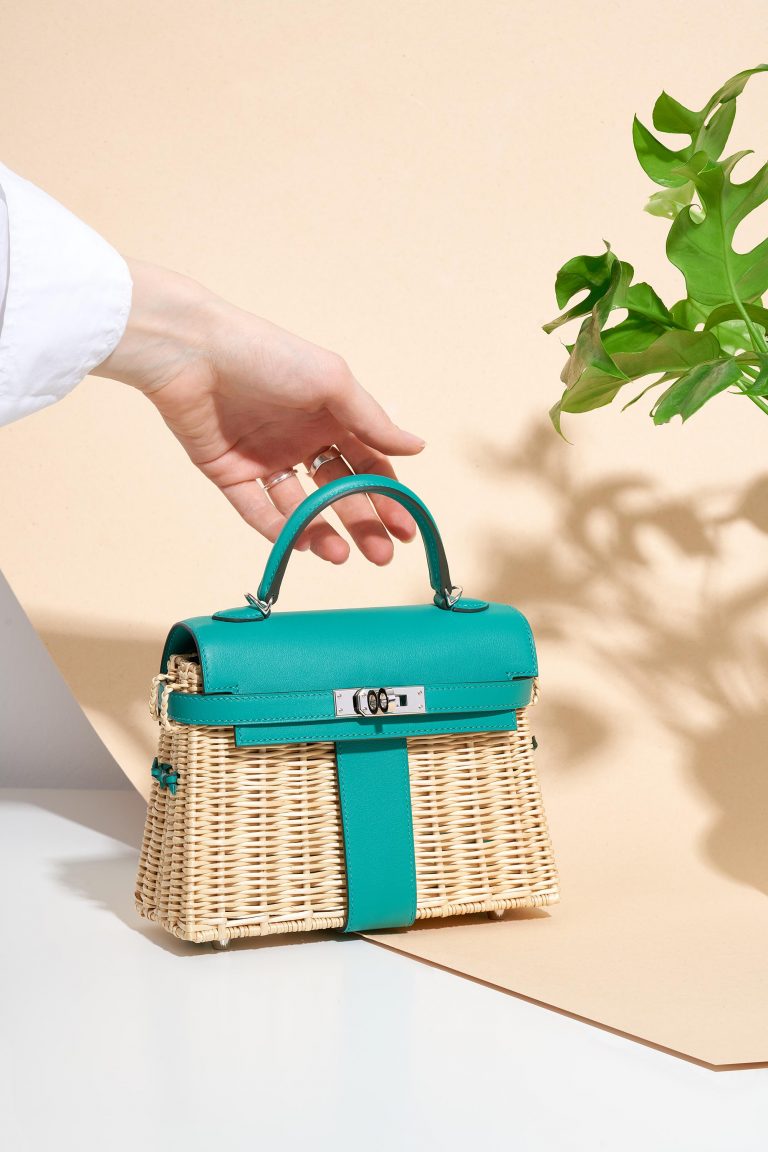 Budget: €50,000 upwards
At €50,000 and above, you gain access to the crème de la crème of Hermès handbags. Here, you'll find crocodile and alligator Birkins in the most sought-after colours, such as Bubblegum and Rose Scheherazade. Ombre Lizard bags are available to you, as well as the legendary Himalaya, crafted from Niloticus crocodile to represent the snowy peaks of its namesake mountains. You can also splash out on a creation featuring Hermès' most luxe hardware: diamond-encrusted white gold.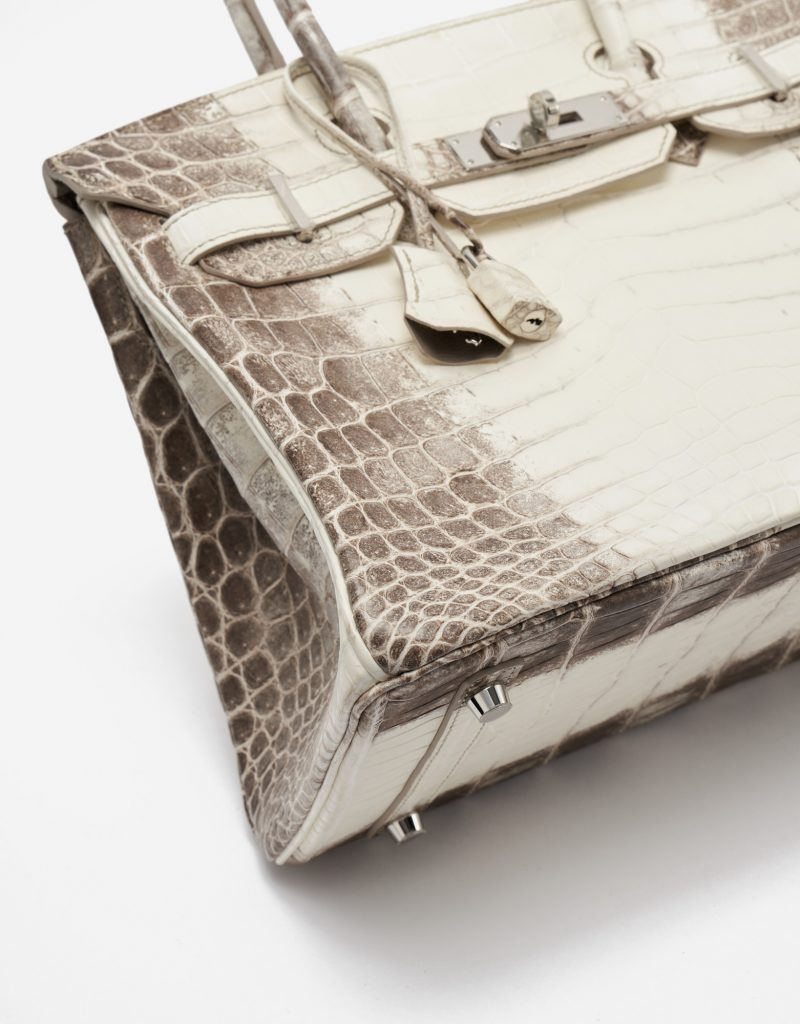 Have you got your dream bag and budget in mind? Let the SACLÀB team know what's on your wishlist, and we'll take care of it.
Looking to sell your designer handbag?
Get an offer today and start selling
Sign up to our newsletter
Be first in line for our latest arrivals, alongside journal updates, exclusive treats and more.
Please confirm your subscription in the email you've just received.
Thank you! You've successfully subscribed.
It seems you are already signed up!
Please enter the correct email address
By subscribing I accept the privacy policy and the indications specified on data handling.
Make a Request
We do our best to find bags for our customers on request. However, this might take up to 6 months.
Warning!
You have reached the limited requests per customer.
Thank you for your enquiry!
Please check your email for further instructions.
You have reached the limited requests per customer.