A Closer Look at the Hermès Mini Kelly Bag
SACLÀB ICONS
Delightful in size, the Mini Kelly proves huge popularity - it's one of the most coveted handbag sizes Hermès has to offer. Here, we zoom in on everything you need to know and ask collector and influencer Stefanie Helen about her experience with the Kelly bag's tiny version.
Hermès Kelly 20 vs. Mini Kelly II
If you're just starting to browse the resale market for a Mini Kelly, you may also stumble upon the original Hermès Kelly 20 (or even the delightful Micro size 15). Compared to the recent editions, the initial Kelly 20 from the '80s and '90s is slightly taller, with a more elegant vintage appeal and a larger top handle.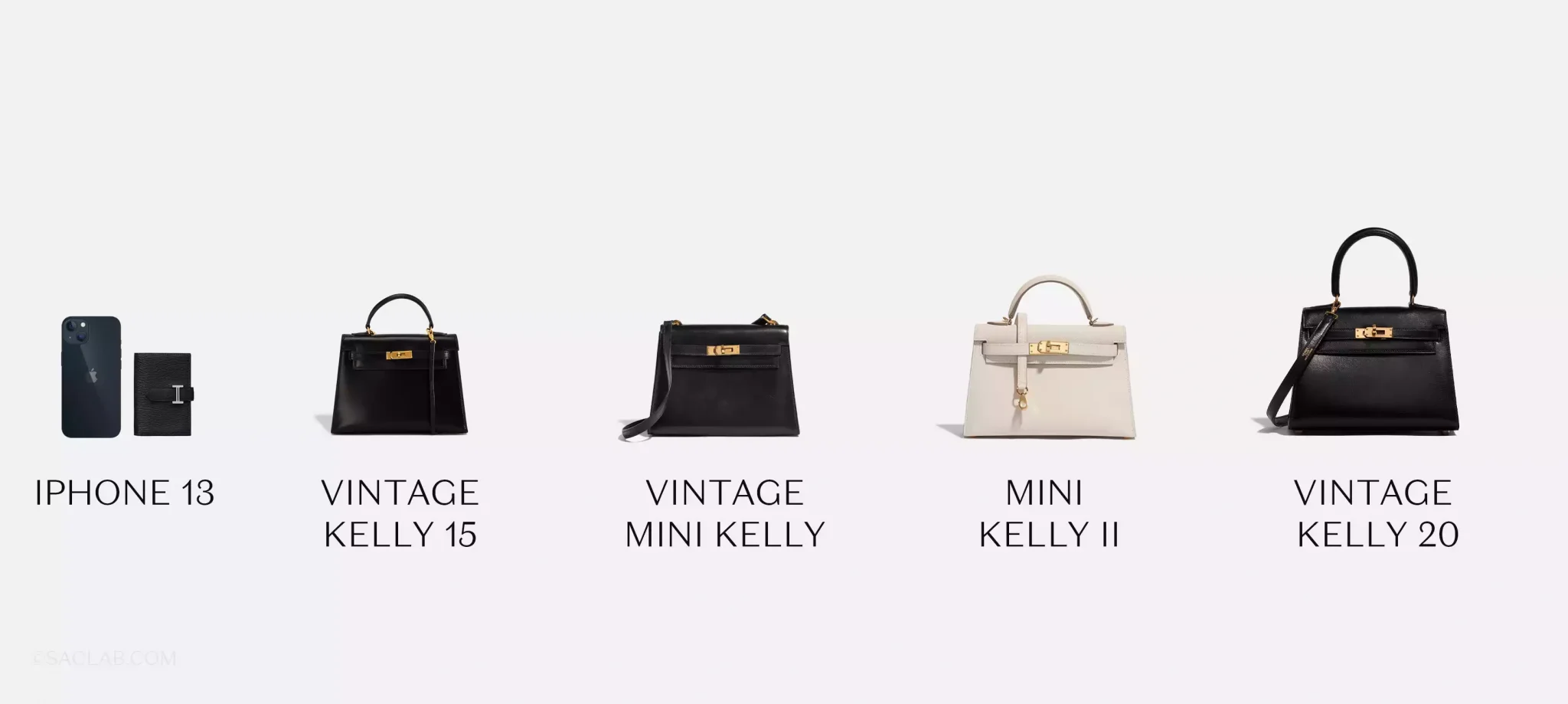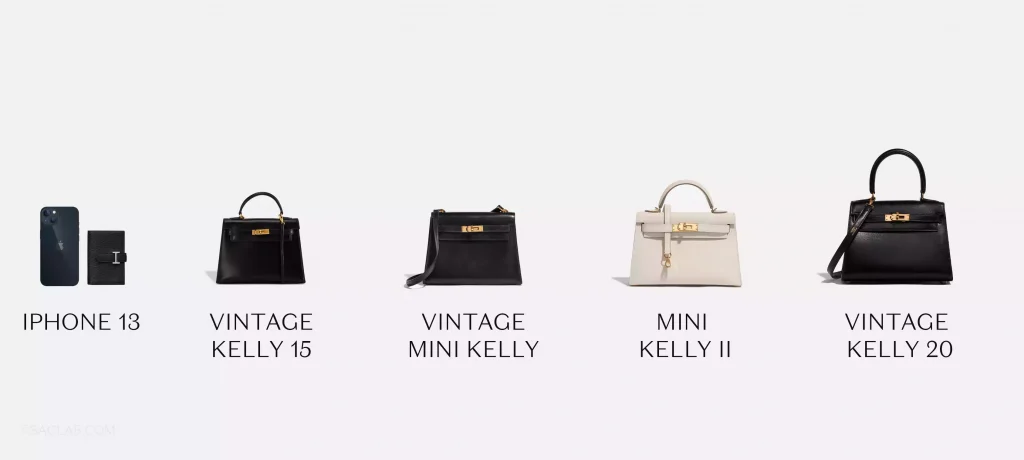 It wasn't until Fall 2016 that Hermès re-launched the modernized Mini Kelly II, which collectors and celebrities swooned over instantly. Let's dive into the details.
Hermès Mini Kelly: Handbag Anatomy
Compared to its big sisters, the Hermès Mini Kelly bag is designed with a rather truncated trapezoid silhouette. The sharp edges (the reissued Mini Kelly II comes exclusively in the Sellier cut) exude ladylike chic and you can carry it by the curved top handle in your hand. Unlike larger Kelly sizes, however, the handle won't fit your wrist or arm. But not to worry, the dainty shoulder strap is perfectly suited to carry the bag crossbody and keep your hands free.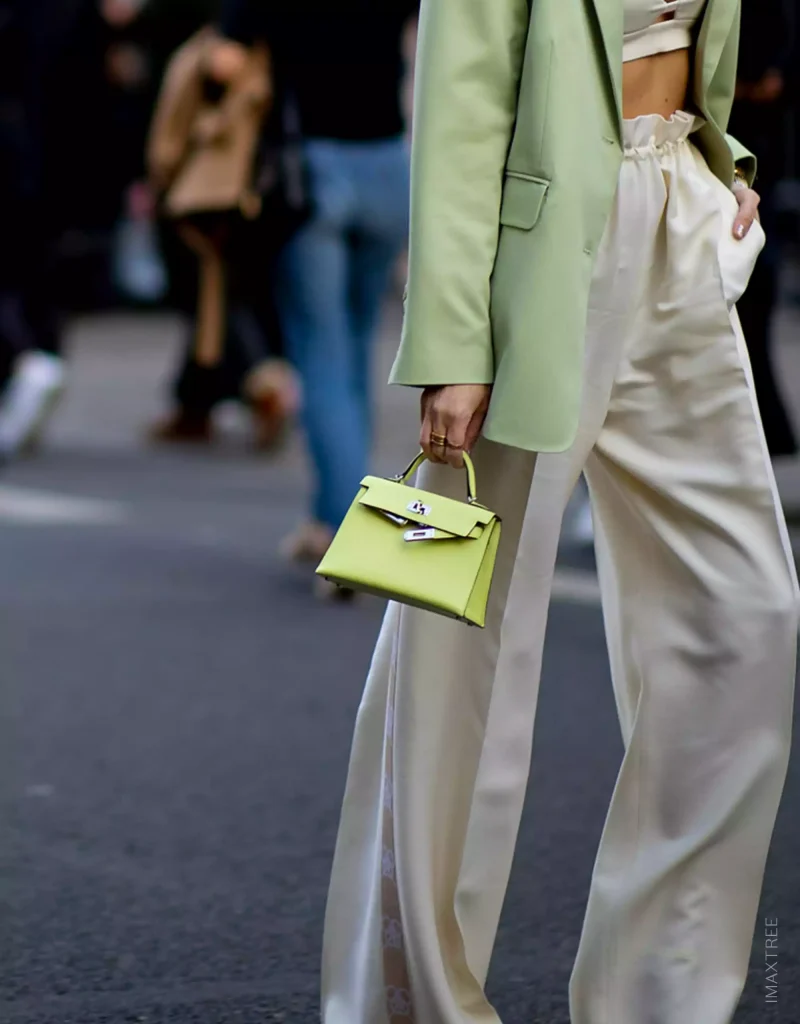 The handbag's closing system is similar to traditional Kelly bags, with two slim leather straps held together by a precious metal turn-lock. Yet, the Mini Kelly is missing the leather Clochette and padlock you find on Birkin and Kelly bags. On the inside, it offers a small slip pocket to stow away your credit card, ID or receipts.
Leathers
The Hermès Mini Kelly bag is available in two regular types of leather, Chèvre Mysore and Epsom. Epsom is an embossed calfskin, lightweight and particularly scratch-resistant. Chèvre Mysore is most commonly used to line the inside of Hermès handbags, but the fashion house occasionally singles out the long-lasting goatskin for smaller bags. Its natural character and fine grain give it a luxurious finish and it's generally more expensive than calfskin leather.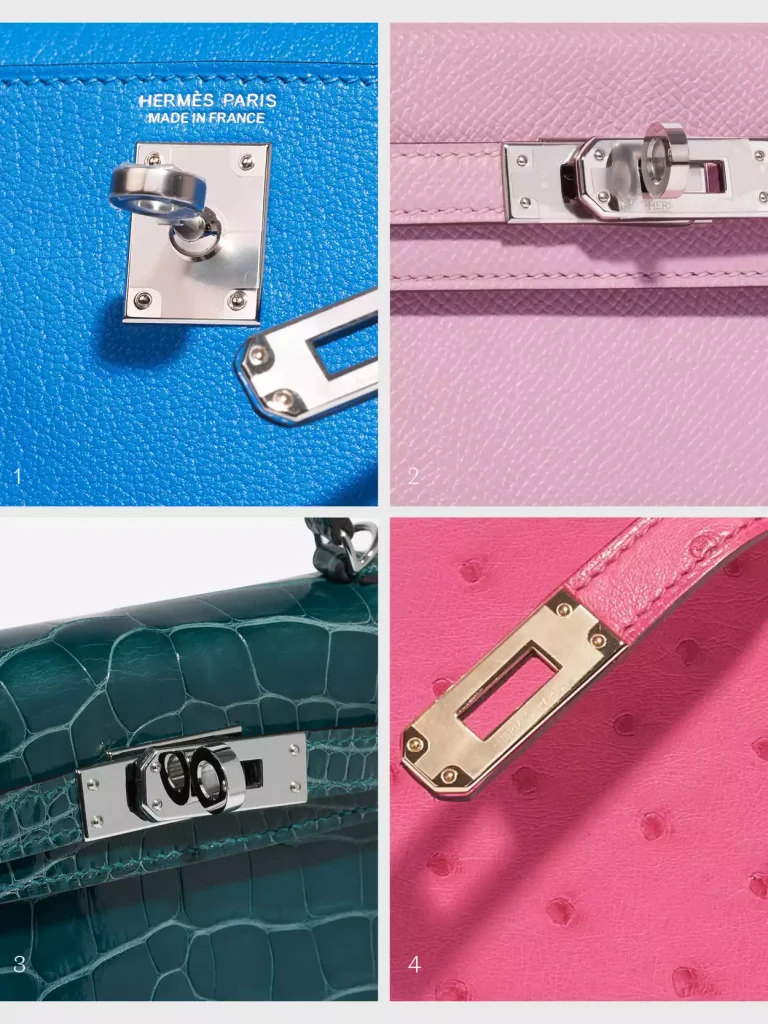 To the delight of every collector, the Mini Kelly is also manufactured in rare exotic skins – from Niloticus Crocodile to Ostrich and Alligator. This matte-black Alligator Mini Kelly is to date one of our favourite pieces.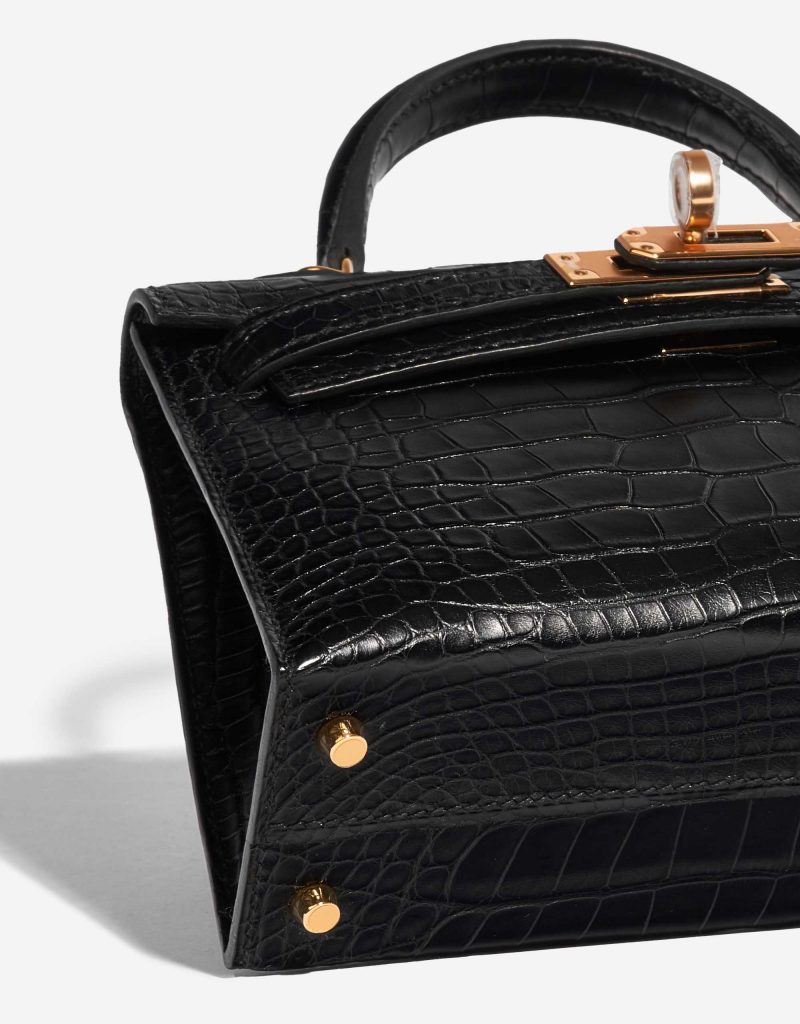 Colours
Released in both seasonal and permanent Hermès shades, there's a variety of colours available for the Mini Kelly bag. If you're looking for a pop of colour, keep pinks and blues on your radar – both colourways are consistently popular with the French fashion house. Further, Vert Criquet, a muted avocado green, and 5P Pink Bubblegum are two honourable mentions and trending shades. Consider whether you want to wear the bag at night or during the day and factor in your wardrobe when choosing the right colour. We recommend you to browse our Hermès colour guide for inspiration.
Content creator and Hermès collector @stefaniehelen recently scored a special-order Mini Kelly in Craie and Gold, a rather neutral (gorgeous) colour combination. Translating to 'chalk', Craie is a fresh shade of white and semi-regular in Hermès Boutiques. Gold, on the other hand, is a warm caramel hue first popularized by Grace Kelly in the 1950s.
Why did you opt for a neutral colour combination for your first-ever Hermès Mini Kelly?
Stefanie: In fact, even if they are rather 'neutral', I find combining both colours is very special. Plus, they work well in summer and winter which is always important to me when choosing a bag. The white contrast stitching makes the bag stand out and you can see at first glance that it's a special-order piece.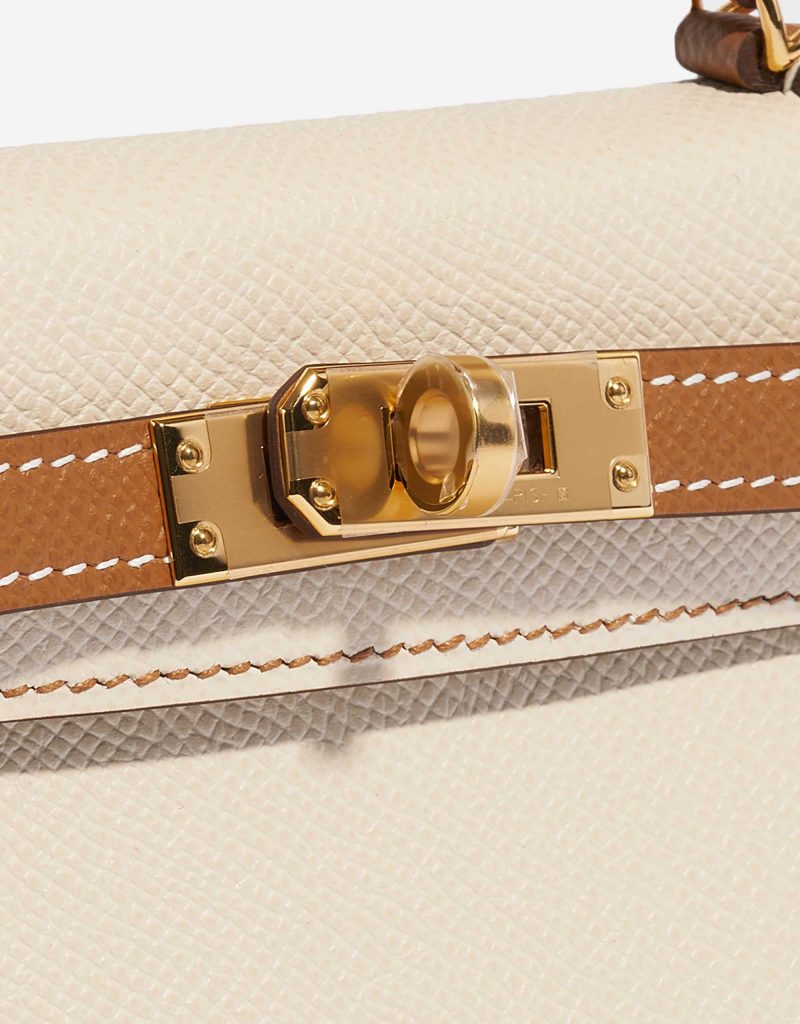 The (big) question: What fits into an Hermès Mini Kelly?
Hands down – the Hermès Mini Kelly is stunning but truly small. It's a great choice for formal occasions or evenings when all you need is the bare essentials. But even during the day, you may just fit in everything you need, as Stefanie explains.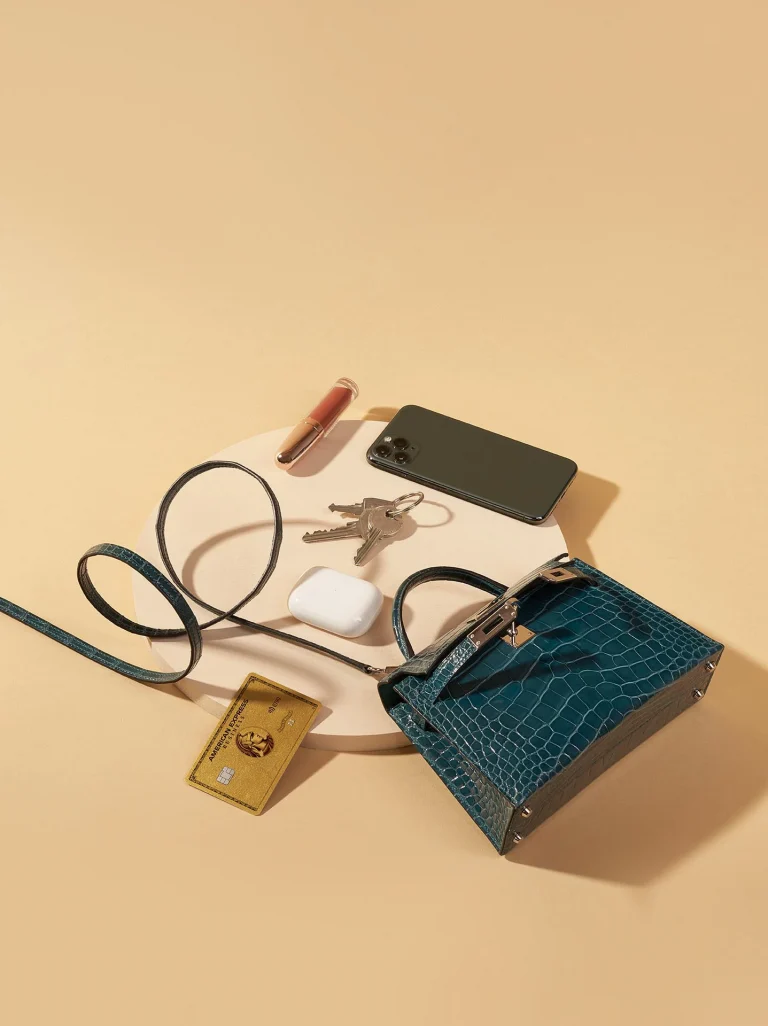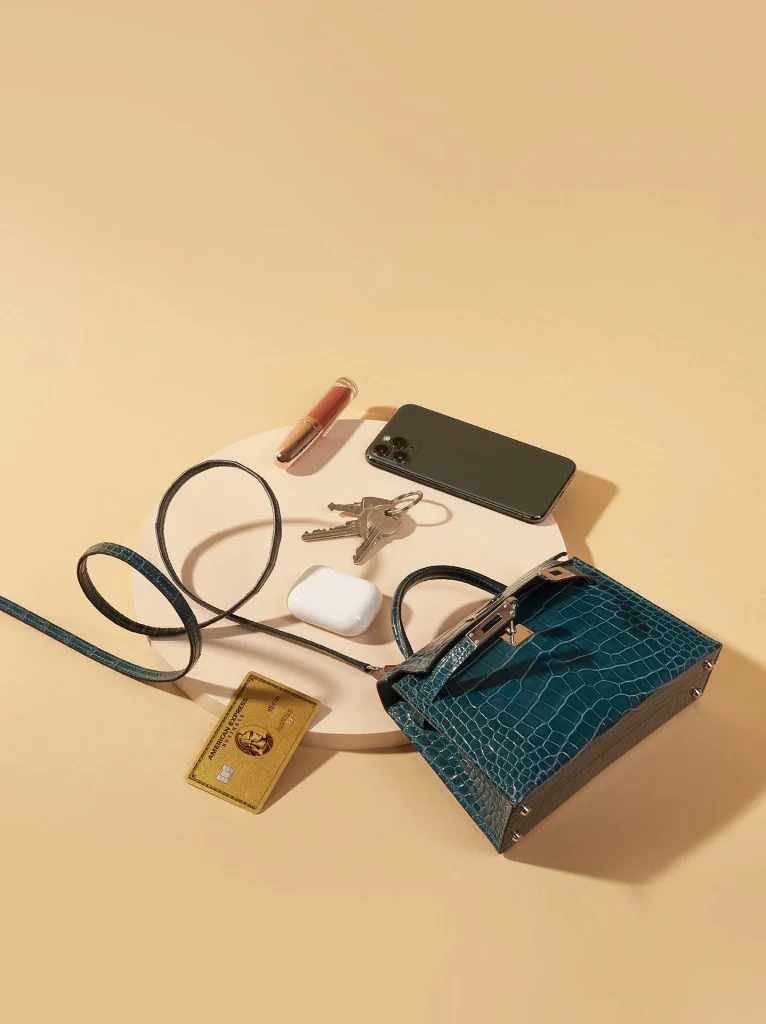 How do you pack your Mini Kelly and what does it fit?
Stefanie: Because it is such a tiny bag, I have contemplated my purchase for a long time. But it generally fits everything I need: a small wallet, AirPods, a lipstick and car keys (I always leave my house keys in the car). My big iPhone theoretically fits as well but being a blogger, I usually carry it in my hand anyway. My advice is to wear a jacket or pants with extra pockets for some additional space.
How to style it
Like most Hermès handbags you can dress the Mini Kelly up and down effortlessly. Considering its size, it's an elegant choice for dinner parties and nights about town – but works just as well with everyday outfits.
How do you prefer carrying your Hermès Mini Kelly, crossbody or in your hand?
Stefanie: That's as if I had to decide between Tiramisu and Mousse au Chocolate – impossible! Every way of carrying this bag is absolutely gorgeous. During the day I tend to wear it crossbody, in the evening hand-held.
Pricing
How much is the Hermès Mini Kelly?
Made from regular leather, the Mini Kelly retails for around $8,000 or €6,500 in boutiques. However, the bag's availability in-store is extremely limited – one of the reasons demand in the secondhand market is booming. Maxine, Head of Sales at SACLÀB, explains: "The Mini Kelly has become a holy grail for many collectors and prices on the resale market for styles in immaculate condition start at €20,000. Despite their price tag, Mini Kellys regularly sell out within a matter of hours on saclab.com."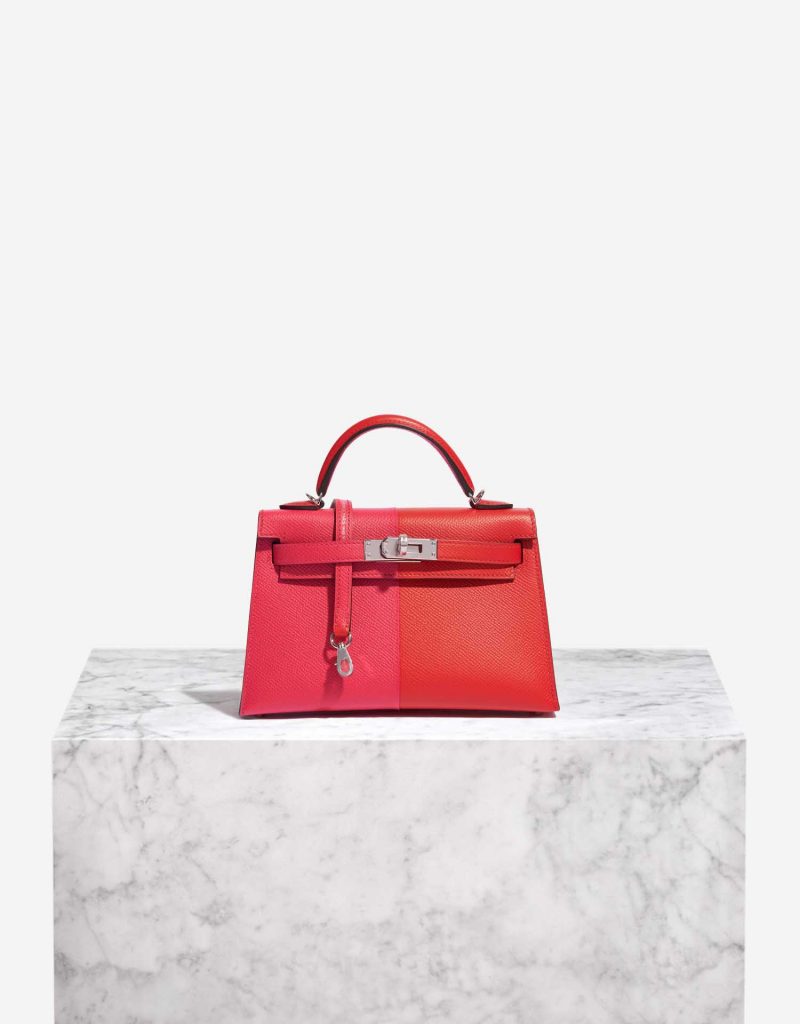 Store vs. Online: How to buy a Mini Kelly
As with most Hermès handbags, buying in-store comes down to an extensive purchase history, a close relationship with your sales associate and, in most cases, a long wait. That's why – particularly if you've set your eye on a specific colour–leather–hardware combination – chances are you might find the right bag on the resale market, given you're willing to pay a premium. Importantly, always make sure to shop with a trustworthy reseller.
You bought your Mini Kelly with SACLÀB. Why did you choose to buy pre-owned?
Stefanie: I love Hermès bags so much but you generally get access to very few in-store, scoring a Mini Kelly is nearly impossible. So spotting the special order on SACLÀB, I just had to snap it up. Special orders are extremely rare, especially with Mini Kellys, and I don't know if I would ever get the chance to commission one.
Worth it?
Looking at the price tag, you might be wondering if the Hermès Mini Kelly is a solid investment. Since its release in 2016, the bag's resale value is increasing consistently – a good indicator given you ever want to sell. And even though bigger bags might make a comeback, there's no sign of demand slowing down. Similarly to Birkin 25s, the smallest available Birkin bag standard size, unworn pieces regularly sell with a plus of 150% above their retail price tag, tendency rising.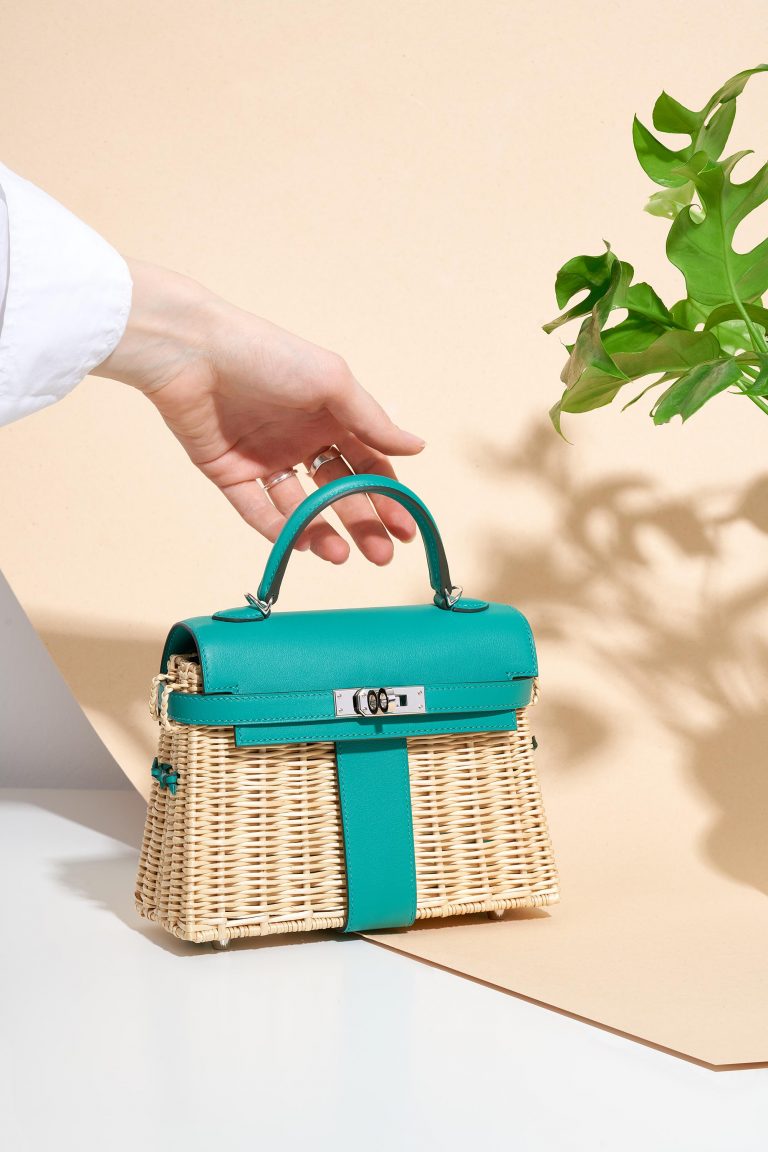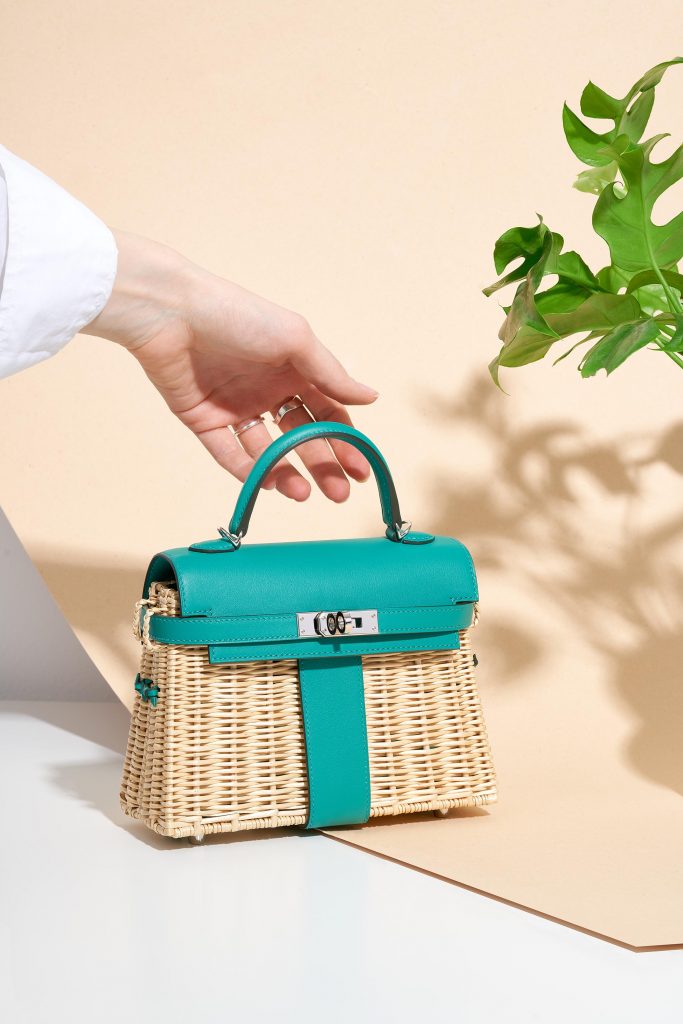 More important though is to consider if the Mini Kelly ticks all your boxes. After all, Hermès bags are meant to be worn and enjoyed. We find it's a great investment piece to add to an existing collection, however, if you're buying your first-ever Hermès bag opting for a Kelly 25 or Kelly 28 instead might be wise, as you simply get more wear out of bigger sizes. Our consultants are always happy to advise you and are here to answer any questions you may have.
Ready to find your dream Hermès Mini Kelly? Reach out to us with your wishlist or shop our current selection of pre-owned Hermès handbags.
Looking to sell your designer handbag?
Get an offer today and start selling
Sign up to our newsletter
Be first in line for our latest arrivals, alongside journal updates, exclusive treats and more
Thank you! You've successfully subscribed.
Thank you! You've successfully subscribed.
It seems you are already signed up!
Please enter the correct email address
By subscribing I accept the privacy policy and the indications specified on data handling.
Make a Request
We do our best to find bags for our customers on request. However, this might take up to 6 months.
You can only create 3 requests at a time
Please remove one of your current bag requests to submit a new one.
Thank you for your enquiry!
Please check your email for further instructions.