A Guide to the 7 Best Quiet Luxury Bags
SACLÀB INSIDERS
In a world often characterised by noise and ostentation, there is a growing appreciation for the subtle and sophisticated. This sentiment has given rise to a new movement where whispering one's wealthy-looking style has become the new chic norm; the quiet luxury trend. In this pursuit of understated elegance, quiet luxury bags have emerged as coveted accessories for those who prefer to make a statement through refined subtlety rather than overt opulence. In this guide, we'll explore the realm of quiet luxury bags, and which ones are the perfect fit for a minimalistic yet luxurious look. 
The Essence of Quiet Luxury
Quality over quantity, craftsmanship over logos, and sophistication over showiness. Quiet luxury is an aesthetic philosophy that embraces restraint, attention to detail, and timeless design that is based on high quality.
No surprise that this new movement in fashion fits perfectly with the already popular minimalist-chic trend. The important difference is that quiet luxury solely focuses on high-quality brands known by likeminded people – the "if you know you know" mindset is what sets quiet luxury apart from other understated trends.
The best Quiet Luxury Bags
Several factors contribute to making a bag fit into the quiet luxury trend. Firstly, they are characterised by a minimalist design. Think of clean lines and simple silhouettes that embrace the "less is more" philosophy. It's all about timeless elegance that transcends fleeting trends.
Secondly, crucial to quiet luxury bags are the impeccable high-quality materials that are used to ensure longevity and a refined appearance. Another important factor is that discreet branding is preferred over logos, and understated colours are in favour of vivid hues, making the bag literally a quiet statement in its subtlety.
As we explore the realm of quiet luxury, you'll find that these bags have a unique power – the power to speak volumes through their understated elegance.
Hermès Birkin Bag
As the epitome of quiet luxury, the Birkin bag is known for its exquisite craftsmanship, iconic silhouette, and scarcity. Its subtle yet discernible presence showcases a refined taste that transcends trends – and this, in combination with the bag's effortless design, high-quality materials, and luxe array of Hermès leathers, made it a symbol of understated elegance and thus quiet luxury.
Bottega Veneta Pouch
Due to its practical design and exceptional craftsmanship; the Bottega Veneta Pouch is the perfect example of a quiet luxury bag. Its distinctive, slouchy silhouette is all about sophistication without showing off logos. This bag appeals to those who value understated elegance, offering a refined expression of luxury with a timeless yet modern design.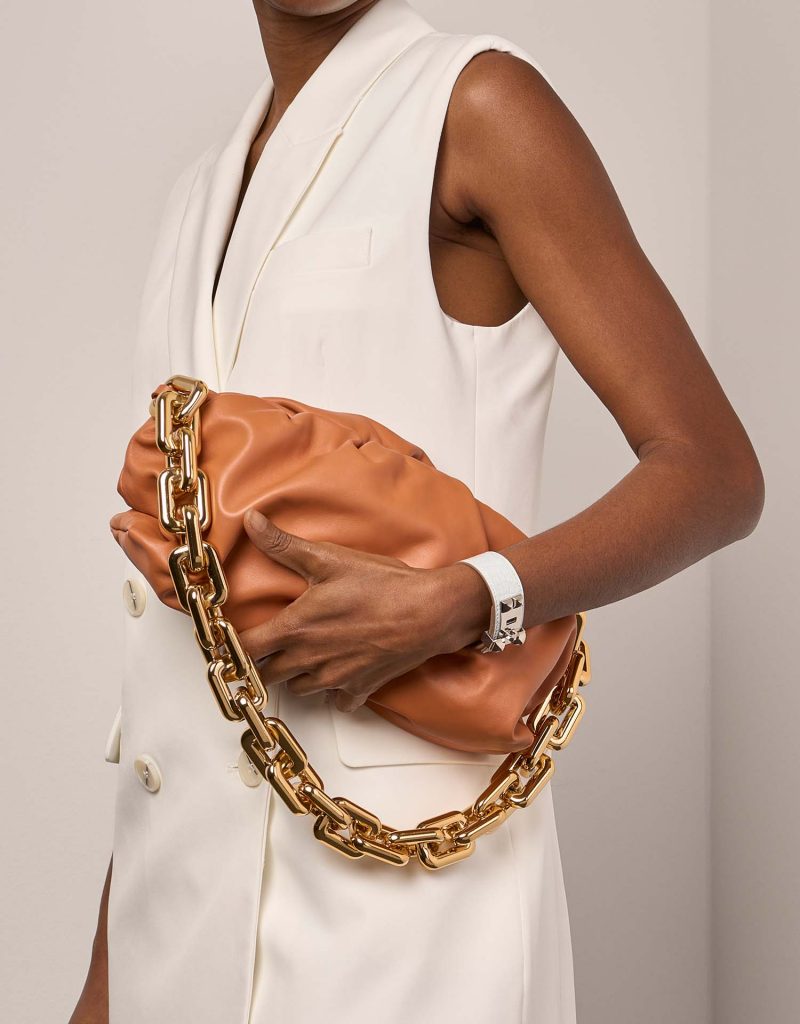 Celine Triomphe Bag
The Celine Triomphe Bag aligns seamlessly with the quiet luxury trend, boasting a discreetly elegant aesthetic due to its minimalistic design. Although this bag does have the Celine logo closure – which resembles the Arc de Triomphe in Paris – it is quite an unknown one which makes it the perfect "if you know you know" style.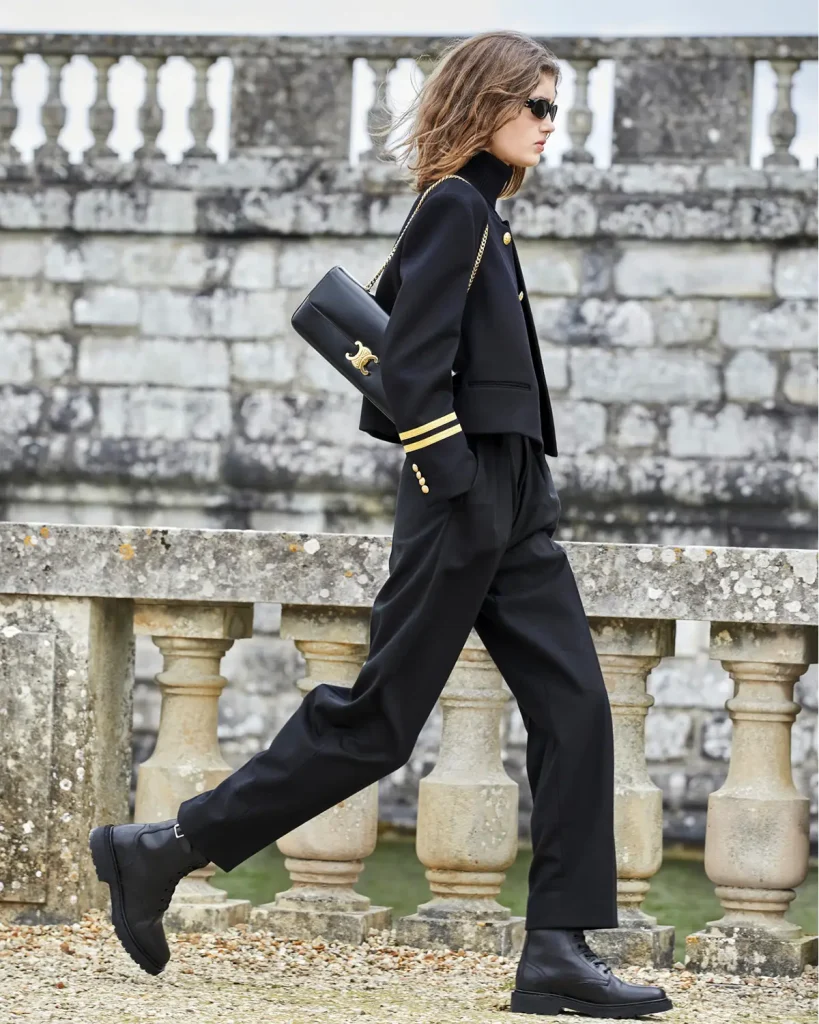 The Bottega Veneta Jodie
Crafted with precision and quality materials, the oversized, hobo-inspired silhouette of the Bottega Veneta Jodie bag makes a statement with its recognisable yet understated design. Without relying on conspicuous branding, this bag has a discreet sense of opulence, making it one of the most wanted bags for those who embrace a sophisticated and subtle approach to luxury.
The Row Half Moon Bag
With a blend of modern design and timeless elegance, almost all the bags by The Row encapsulate the quiet luxury trend with their understated style. But the Half Moon bag specifically has gained attraction within the trend, due to its minimalistic yet practical design and its premium materials.
Toteme T-Lock Bag
This bag by Swedish brand Toteme harmoniously fits the quiet luxury trend with its minimalistic yet refined design. Its sleek lines and subtle T-logo is practical yet chic without adding unnecessary extravagance. Crafted with precision and high-quality materials, this bag whispers quiet luxury.
Hermès Kelly Bag
Exemplifying quiet luxury, Hermès' Kelly bag radiates timeless sophistication through its graceful lines, meticulous handcrafting, and subtle branding. Its reserved charm comes with a minimalistic but, more importantly, timeless elegance that has transcended trends for years and is still, to this day, one of the most sought-after bag styles.
Embrace the Quiet Luxury aesthetic with one of our curated designer bags!
Looking to sell your designer handbag?
Get an offer today and start selling
Sign up to our newsletter
Be first in line for our latest arrivals, alongside journal updates, exclusive treats and more.
Please confirm your subscription in the email you've just received.
Thank you! You've successfully subscribed.
It seems you are already signed up!
Please enter the correct email address
By subscribing I accept the privacy policy and the indications specified on data handling.
Make a Request
We do our best to find bags for our customers on request. However, this might take up to 6 months.
Warning!
You have reached the limited requests per customer.
Thank you for your enquiry!
Please check your email for further instructions.
You have reached the limited requests per customer.