SACLÀB on Circularity
SACLÀB INSIDERS
The face of luxury is changing – for the good. Discover how shopping with SACLÀB is a win for sustainability and learn more about the circular fashion revolution.
What's at stake
In 2018, consumers around the world were shocked at reports that the luxury fashion house Burberry had incinerated more than £28 million worth of unsold clothes, bags and perfume in just one year. Destroyed in order to protect brand value and ward off counterfeiting, it soon emerged that this practice was not unusual. Nike were deliberately slashing leftover trainers on a regular basis, and luxury giant Richemont admitted to destroying nearly €500 million worth of Cartier and Montblanc watches – all in the name of brand protection.
How had this scale of wastage become business as usual for retail? Because the demand for fashion is at an all-time high. Greenpeace estimates that US shoppers buy five times more clothing than they did in 1980. 'Newness' is a global preoccupation, and brands rush to capitalise on this hunger by gambling on what will sell, producing a vast variety of stock and simply burning what doesn't chime well with shoppers. Fashion is now the world's second largest polluter after the oil industry, and 300,000 tonnes of unwanted clothes are sent to landfill each year.
The rise of resale
All of this paints a bleak picture, but the fashion landscape of the future looks far more hopeful. The dismay expressed worldwide at Burberry's 'bonfire of the vanities' marked the beginning of a sea-change in consumer behaviour. We are all waking up to the reality of the climate crisis. Whilst fast-fashion favourites like H&M have responded to concerns by making a considered effort to use sustainably-sourced materials and even offering a garment recycling service, for luxury fashion the biggest shift has been seen in the rise of online resale businesses.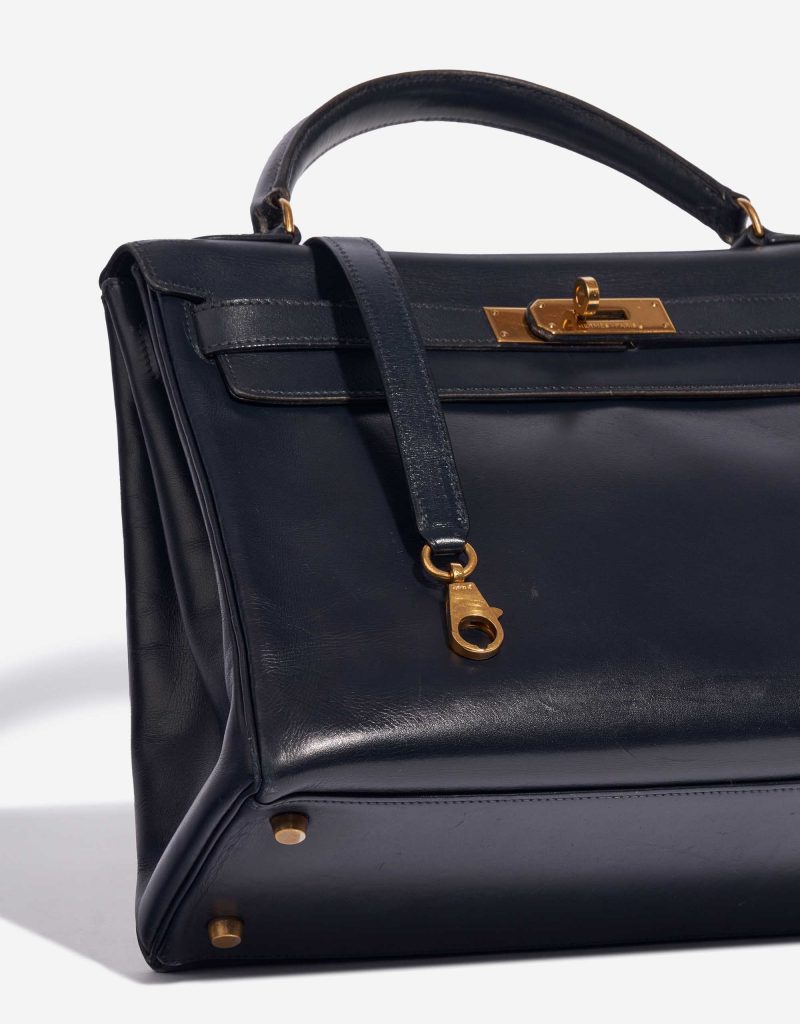 A 2019 report by McKinsey predicted that 'the resale market could be bigger than fast fashion within ten years'. By buying pre-owned goods, eco-conscious shoppers can enjoy the thrill of the new without creating additional waste. Gone are the days of having to rummage in a secondhand shop in the hope of unearthing a vintage treasure – with curated online platforms like SACLÀB, the hard work is already done for you.
The resale revolution can be seen as part of a wider trend in our shopping habits. The emergence of big-tech disruptors such as Spotify, Netflix, Uber and AirBnb, where consumers rent rather than outrightly own a product, has become the norm for Millennials and Gen Z. For many, 'possession' no longer has to equal 'permanent': access, rather than ownership, is prized. On top of this, fashion houses are increasing their retail prices on a regular basis. Chanel's latest (and notorious) annual price hike in November 2021 has seen the cost of their iconic Medium Flap Bag rise by 15%. As such, priced-out consumers are turning to the resale market for an affordable designer bag.
Significantly, compared to fast fashion, the advantage of buying pre-owned luxury fashion is its durability. A BIRKIN BAG is painstakingly handcrafted in an Hermès atelier with the intention of lasting a lifetime (and longer). High-end designer handbags have therefore become a shrewd investment on the secondary market, as they can in turn be easily resold in years to come.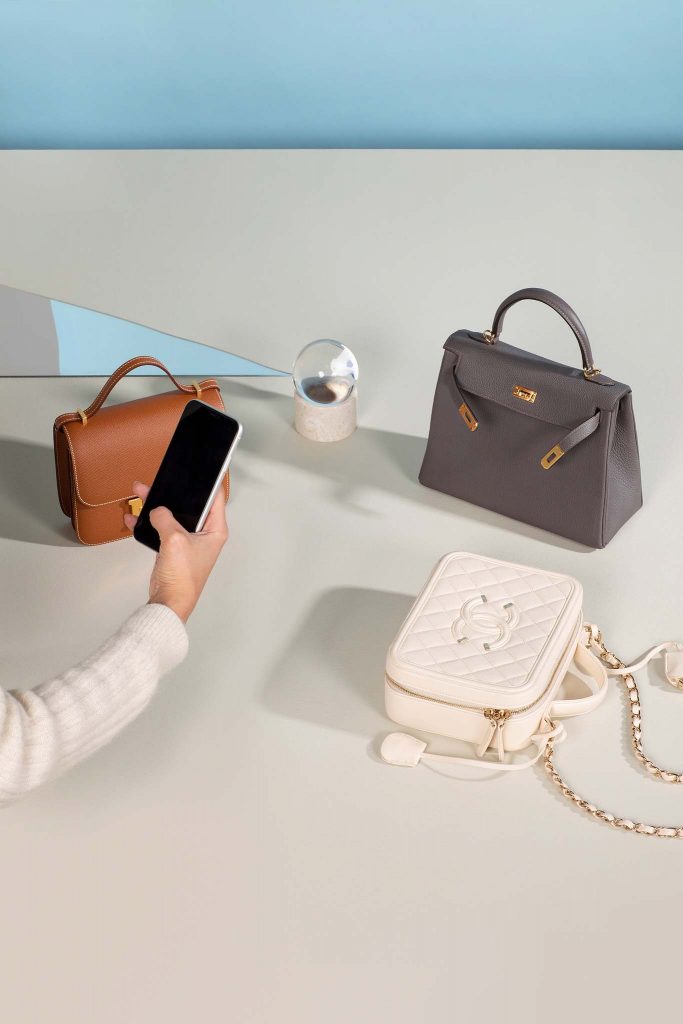 Circular fashion: The SACLÀB approach
This is where SACLÀB comes in. We firmly believe that purchasing a pre-owned designer handbag should feel just as special as buying brand new. By offering a luxurious online experience, trusted authentication and a personal level of customer service, shopping with us feels on a par with stepping into a high-fashion boutique. Through elevating secondhand shopping to this level, we hope to leave a positive mark on the world of fashion.
Stella McCartney declared that 'The future of fashion is circular. It has to be', and SACLÀB wholly embraces this concept. Circular fashion is an antidote to the established linear lifecycle of a product, which begins in a factory and ends automatically in landfill. It promotes the idea that alongside championing sustainable and ethical production, a product is designed to last: to be loved, resold and – crucially – repaired when necessary, circulated in society for as long as possible. SACLÀB works with exceptional artisans throughout Europe to CAREFULLY RESTORE OUR BAGS from any minor signs of wear, so they can begin a new life with a new owner, rather than be discarded. The timeless designs of Hermès, Chanel, Dior and Bottega Veneta mean that our bags are always in style: slow fashion at its best.
So, what are you waiting for? Find your dream HERMÈS, CHANEL, DIOR or BOTTEGA VENETA bag through SACLÀB – it's the smart way to shop sustainably.
Looking to sell your designer handbag?
Get an offer today and start selling
Sign up to our newsletter
Be first in line for our latest arrivals, alongside journal updates, exclusive treats and more.
Please confirm your subscription in the email you've just received.
Thank you! You've successfully subscribed.
It seems you are already signed up!
Please enter the correct email address
By subscribing I accept the privacy policy and the indications specified on data handling.
Make a Request
We do our best to find bags for our customers on request. However, this might take up to 6 months.
Warning!
You have reached the limited requests per customer.
Thank you for your enquiry!
Please check your email for further instructions.
You have reached the limited requests per customer.