Which Bottega Veneta Bag Should I Buy? A Shopping Guide
SACLÀB ICONS
Bottega Veneta has always stood for subtle elegance. Although bags woven using the traditional Intrecciato method have graced the arms of everyone from Jackie Kennedy to Jodie Foster, the Italian brand's "if you know, you know" approach remained the fashion world's best-kept secret for a long time. This came to an end when Daniel Lee was appointed as creative director in 2018, giving the brand that long overdue 'it' factor.
Instagram accounts and fashion sites have since hailed the ushering in of the "New Bottega" era, with the Venetian label shedding its dusty image and becoming a fashion darling, with countless styles and variations for every occasion.
Whether you are about to buy your first Bottega bag or are already a long-time fan, with the help of this article you can find out which Bottega Veneta bag is worth investing in for you.
The Bottega Veneta Cabat
"I always carry a lot"
You're in the market for a bag that will be your new companion, to work and then to the gym, that will be with you on a weekend trip as well as just to a trip to the café around the corner? You don't want to strip down the contents of your bag, but would prefer to have room for your charger, a water bottle and your laptop?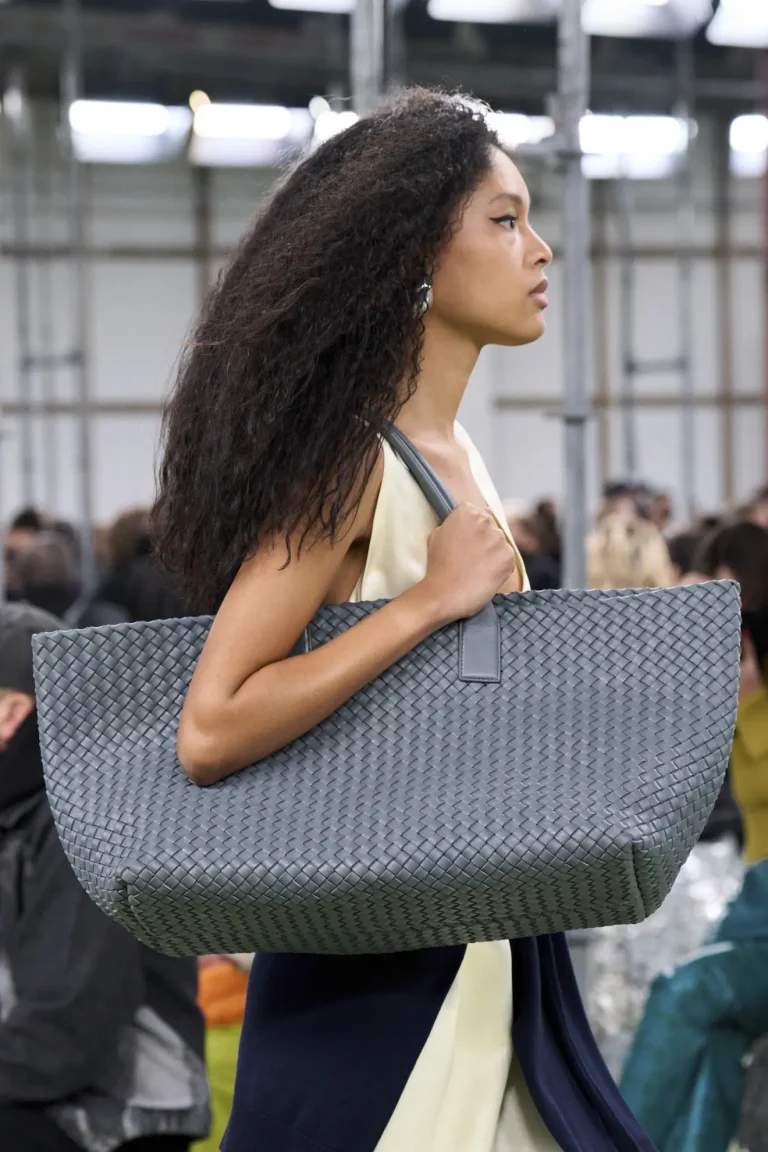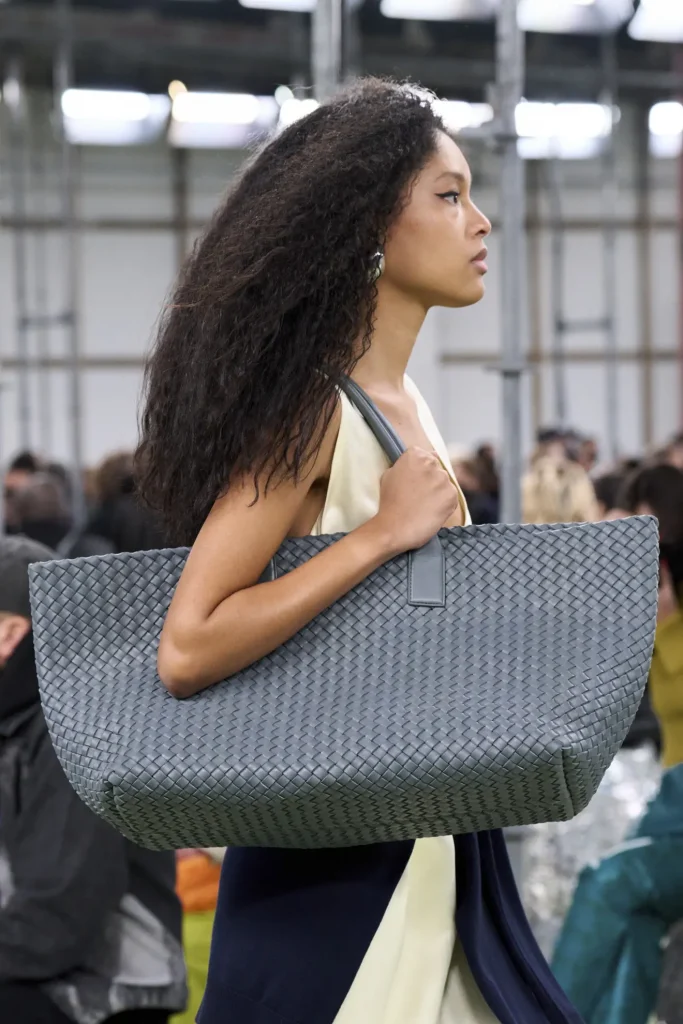 The Cabat bag is the one for you, being the "Mary Poppins" model of the Bottega range, which really does have room for everything. Since its debut in 2001, it has become one of Bottega's box office hits and encompasses everything that has made the brand a cult: The simple elegance of the box shape, the Intrecciato weave and the buttery soft leather stand for luxury down to the last detail. A classic that will probably never go out of fashion, and that is one thing above all: really practical.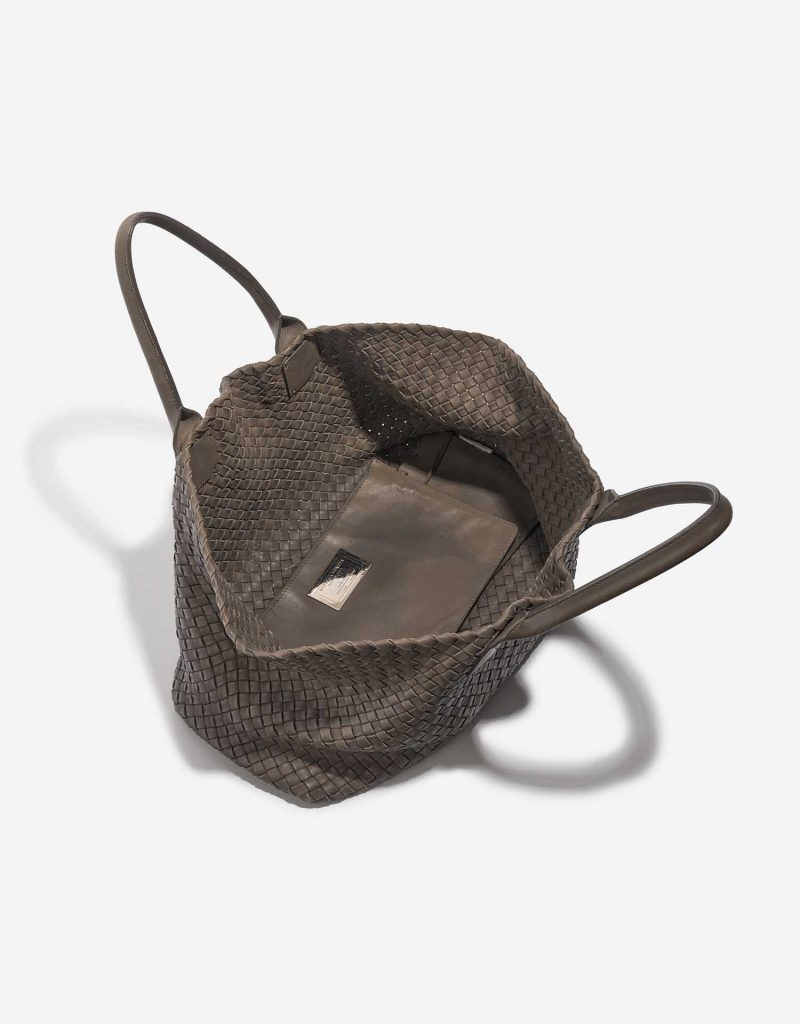 The Bottega Veneta Cassette
"I need something for every day"
Probably no one who walks the roams of fashion can get around the Cassette bag. Since the 2019 model was presented at the Pre-Fall collection, the cross-body bag has been seen on quite a few people's shoulders, from Milan to Paris, from London to New York. And rightly so, because the Cassette bag has all the "ingredients" that an it-bag needs: Handy enough that you can take it everywhere without much thought, yet with enough storage space that you always have your most important belongings with you throughout the day, the timeless design with discreet, unobtrusive branding and the brand's DNA in the form of the Intrecciato in XL format instead of fine stripes.
In the meantime, the Cassette has also received a few upgrades and is now also available with pleated Intrecciato leather or with gold metal rivets.
The Bottega Veneta Jodie
"All I need is a lip gloss and my car keys"
For the minimalists among us, who will suffice with keys, a phone and lip balm, the Jodie bag is the ideal companion. Daniel Lee's creation initially had no name, but when actress Jodie Foster was photographed with the model, the bag was named after her without further ado.
The half-moon shape is reminiscent of the hobo bag, but Daniel Lee gave the all-rounder his own twist by adding a knot to the shoulder strap. Above all, the mini Jodie is ideal as a little splash of colour for the outfit, for example in soft lavender or bright kiwi yellow.
The Bottega Veneta Pouch
"I need a bag I can party the night away with"
A bag for a fun night out has to have a few qualities: It has to be handy because no giant shopping bag should get in the way when dancing, yet it has to offer enough space for the most important things, and of course, it has to fit the Friday mood.
The ideal companion for every Friday night is the Mini Pouch, Daniel Lee's first design for the Italian fashion house and a complete success. Made of buttery-soft calfskin in exciting colours from pistachio to sorbet yellow, it gives every outfit that certain something. In the meantime, the Pouch is available in several variations, in the classic Intrecciato style, with smooth leather or with an edgy chain strap. But one thing always remains the same: The shell shape with ruffles along the top, as well as the ribbon with which it can be worn comfortably over the shoulder. Whether it's casually tucked under your arm or casually slung around your neck, the Mini Pouch is your plus one for every night-out.
The Bottega Veneta Jodie Parakeet or Sardine Bag
"I want a classic with a twist"
You have the basics in bags, a favourite for going out, one for every day and you are looking for a model that has a wow factor? Bottega Veneta has some models that become the eye-catcher of every outfit, in addition to their timeless pieces. The Mini Jodie bag, for example, comes with a cosy upgrade in shearling wool. Cop it in a bright Bottega green, a summery orange or a strawberry ice cream pink, the Jodie bag has something to offer not only in texture but also in colour. Plus: You can upgrade it to the regular size for every day when you need that extra bit of space for your belongings.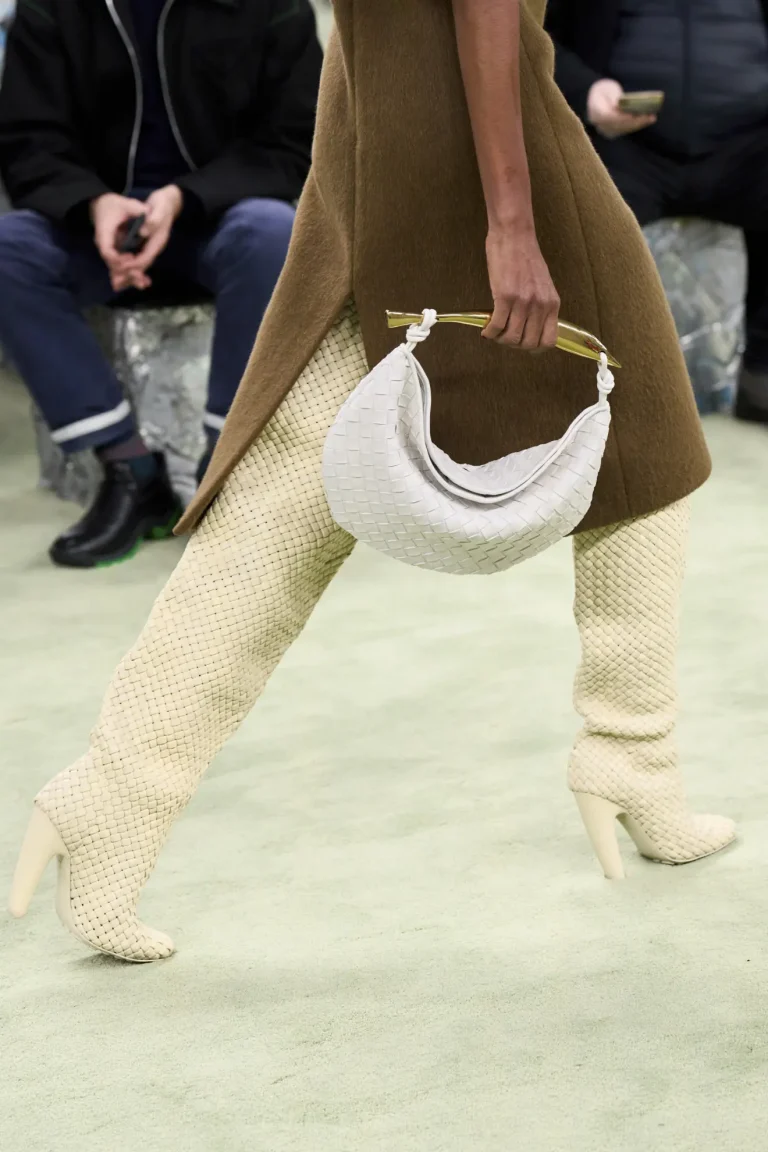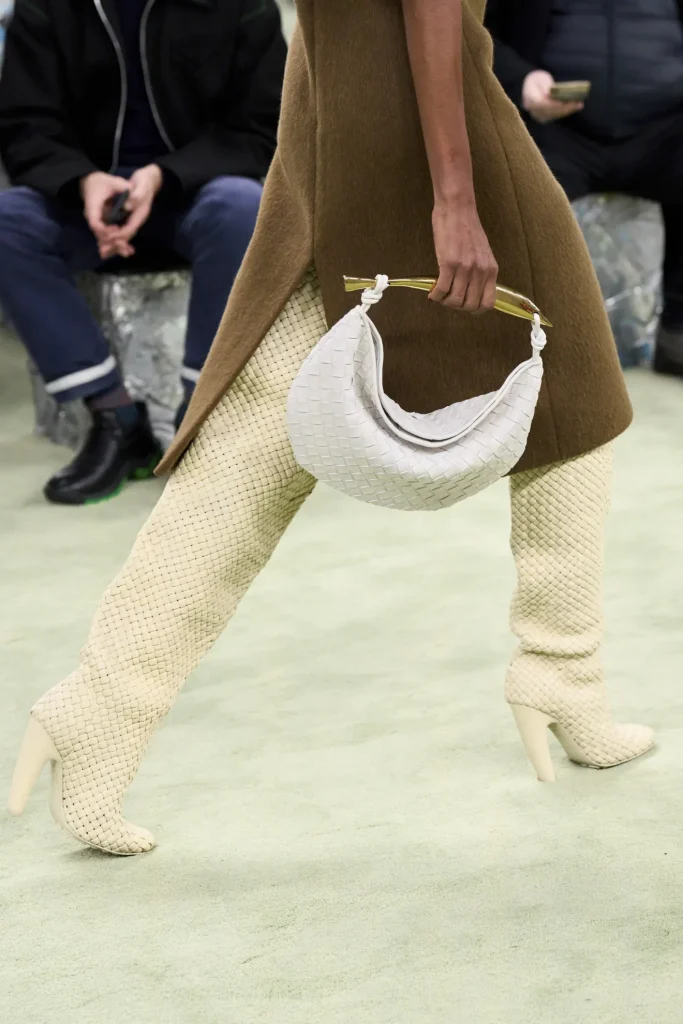 If you like it even more freaky, you won't be able to get enough of the debut bag of the new creative director, Matthieu Blazy: The Sardine handle bag. The bag itself remains familiar – Intrecciato leather in black, burgundy or white, but it's the handle that causes a stir: attached to two knots on the side is a sculptural golden handle reminiscent of the shape of a sardine.
No matter which bag you choose, Bottega Veneta is a brand worth investing in and has something to offer for every fashion maniac, from funky to simple.
Which bag style are you eyeing? Shop our complete selection of pre-owned Bottega Veneta bags.
Looking to sell your designer handbag?
Get an offer today and start selling
Sign up to our newsletter
Be first in line for our latest arrivals, alongside journal updates, exclusive treats and more
Thank you! You've successfully subscribed.
Thank you! You've successfully subscribed.
It seems you are already signed up!
Please enter the correct email address
By subscribing I accept the privacy policy and the indications specified on data handling.
Make a Request
We do our best to find bags for our customers on request. However, this might take up to 6 months.
You can only create 3 requests at a time
Please remove one of your current bag requests to submit a new one.
Thank you for your enquiry!
Please check your email for further instructions.