Which Chanel Bag to Get: Annabel Rosendahl Weighs In
SACLÀB INSIDERS
Browsing for your next Chanel handbag, you may find yourself spoilt for choice. Especially the selection on the secondhand market offers a vast variety that might make you wonder - where should I start? That's why we've asked Scandi influencer and styling expert Annabel Rosendahl to walk us through her fabulous collection. From her all-time favourite bag to her current Chanel crush, read on to get inspired.
Meet Annabel's "Family" of Chanel handbags
Before diving into detail, here's a round-up of Annabel's wishlist-worthy collection of Chanel handbags – iconic shapes finished in unexpected textures, mood-boosting shades and logo-heavy prints.
You have such a cool line-up of Chanel bags! Which one do you wear the most and why?
Annabel: I wear my Chanel Paris-Dallas paisley printed Flap Bag in canvas the most. It is such an easy bag to mix and match for all seasons. I find it brings a bohemian vibe to a summer outfit and the camel coloured leather strap makes it perfect for my winter looks as well.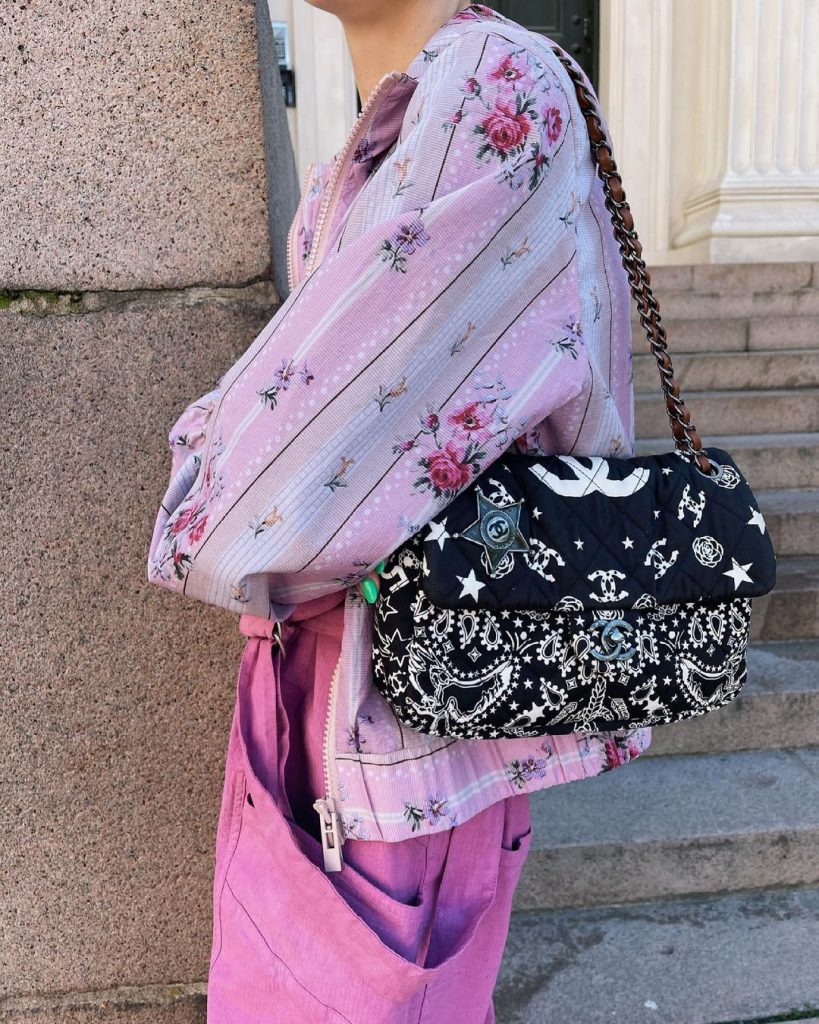 Your collection is full of fun colours, patterns and materials, yet it also includes a classic black Timeless Flap Bag. Did you follow any strategy?
A: No, I actually got my first black Classic Flap when I was 16 years old. I remember saving up for it after working the whole summer… Years later, I have been collecting for quite some time and a new family member has joined once every second year. It is never a strategy, I shop with my heart and always invest in the bags that I fall in love with. But I do try to avoid buying the same colour.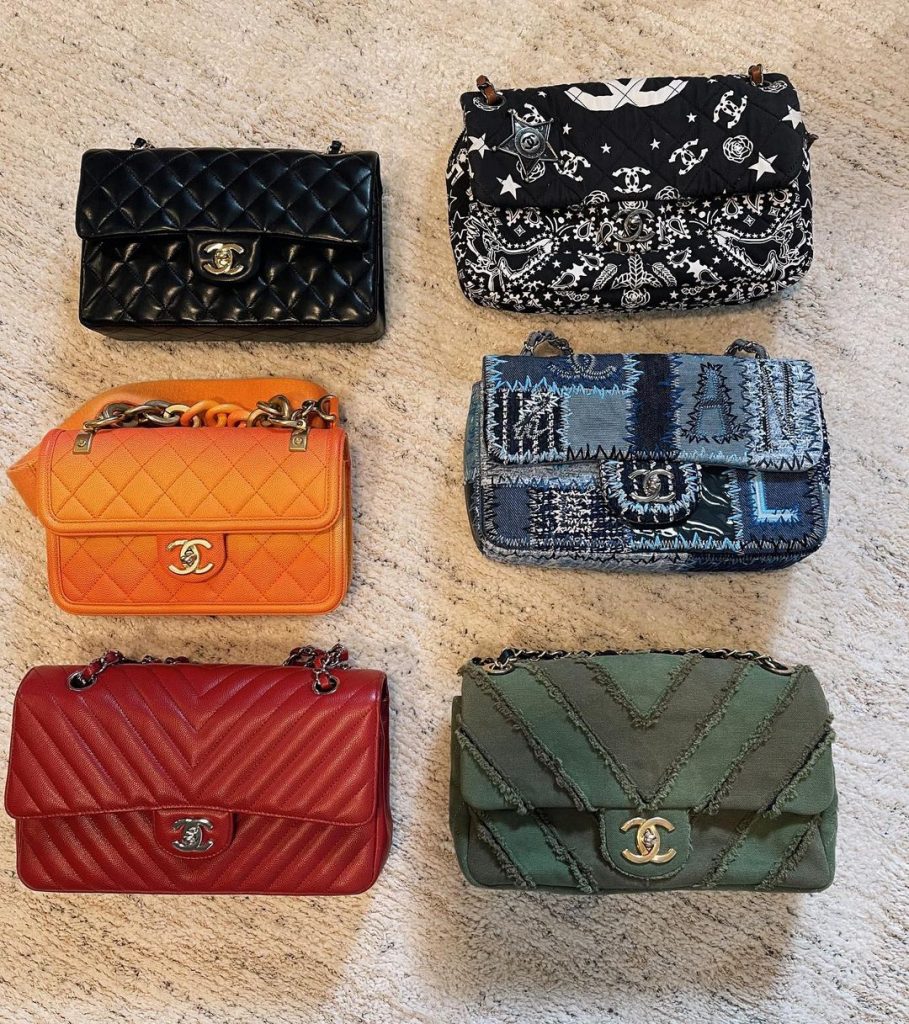 Chanel 19 vs. Classic Flap – which bag style do you prefer and why?
A: The Classic Flap! It is definitely the most classic design, even in seasonal colours and textiles. I love the versatile shape of it. It is the perfect bag for travelling, a long stroll or going out for dinner. I also own a 19 bag but feel like one is enough for me and my collection.
Buying a second-hand Chanel bag
Do you recommend looking for a Chanel bag on the second-hand market?
A: Definitely yes! In a world where everything is just a click away, I think a second-hand Chanel bag is something unique. You are able to get your hands on something that not everyone has and they can not just go into a store and buy the same. There are so many Chanel bags out there in great condition – some not even worn, waiting for their new owners.
Do you have any tips for buying Chanel bags pre-owned or vintage?
A: My main advice for buying pre-owned or vintage is to buy from a trustworthy shop or online store that can guarantee that the bag you buy is authentic. Another tip is to keep following, as there may be new bags released every day, not only new bags that are released with seasons. It's like a treasure hunt!
Which Chanel bag is next on your wishlist? Any colours, shapes, trends that you'll be looking for in 2022?
A: I would love a caviar leather Classic Flap in a colour, maybe yellow, green or baby blue. I have also for long been eying a Classic Flap in classic Chanel tweed material but need to find the perfect colour tones.
Don't miss out on weekly Bag Drops! Sign up to our newsletter or shop all Chanel bags.
Looking to sell your designer handbag?
Get an offer today and start selling
Sign up to our newsletter
Be first in line for our latest arrivals, alongside journal updates, exclusive treats and more.
Please confirm your subscription in the email you've just received.
Thank you! You've successfully subscribed.
It seems you are already signed up!
Please enter the correct email address
By subscribing I accept the privacy policy and the indications specified on data handling.
Make a Request
We do our best to find bags for our customers on request. However, this might take up to 6 months.
Warning!
You have reached the limited requests per customer.
Thank you for your enquiry!
Please check your email for further instructions.
You have reached the limited requests per customer.