From Micro to Maxi: Discover Which Handbag Size is Right For You
LÀB REPORT
With handbags available in all shapes and sizes under the sun, choosing which model to go for can be something of a conundrum. We sat down with Co-Founder and Creative Director of SACLÀB Alexandra Stueck to discuss trends, styles and what practicalities to consider when deciding on the right handbag to fit your lifestyle.
Size matters
It may seem a trivial choice for some, but size is one of the most important considerations to take into account when investing in a new handbag. From the large luggage-style bags of the Industrial Revolution to the tiny bejewelled minaudières of the decadent Roaring Twenties, handbags have always shapeshifted to reflect different social requirements. Do you need a practical carryall, a desk-to-dinner tote or a glittering accessory to a party dress? With so many iterations now available from iconic houses such as HERMÈS or CHANEL, SACLÀB has the expertise to guide you to your perfect model.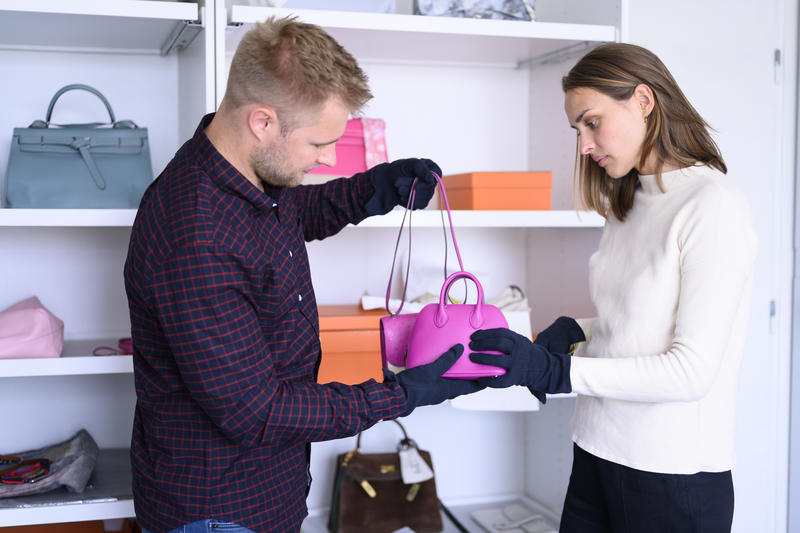 Alexandra says: Perhaps the first question you should ask yourself is – what am I buying this handbag for? I usually shop for a handbag in connection with certain occasions, whether that be a party, work trip or simply a new phase of life I've ended up in. SINCE I STARTED SACLÀB, people naturally tend to look at what bag I am wearing – it's become the most important part of my 'work gear', and I truly enjoy the experience of shopping for a new one. As a type, I would call myself the classic shopper: I generally look for quality, price and timelessness, as I want bags that can be with me for a long time. So I systematically try to fill 'open gaps' in my collection and try not to have ten bags that look similar in size and colour.
Grande bags and shoppers
Let's start with the big guns. Hermès' original Birkin design, now known as the Travel Birkin, harks back to the large luggage-style bags that were popular at the start of the 20th century. Measuring 40 centimetres across, it's capacious enough to carry a capsule wardrobe for a weekend away – as Hermès themselves say, 'the contents of a house could fit inside this piece'! For one step down, try a Birkin 35 or 2424 in 35 – both 35 centimetres wide (a useful point of clarity to note in the Hermès naming system), they're perfect for fitting in all the essentials for a busy day.
The Bottega Veneta Cabat is another iconic style in this size range. First launched in 2001, it champions the artisanal intrecciato-style weave that is the house's signature. Cabat shoppers are unlined, handwoven and completely seamless – a masterpiece of craftsmanship and understated luxury. We love this transparent PVC CABAT – a directional take on a classic.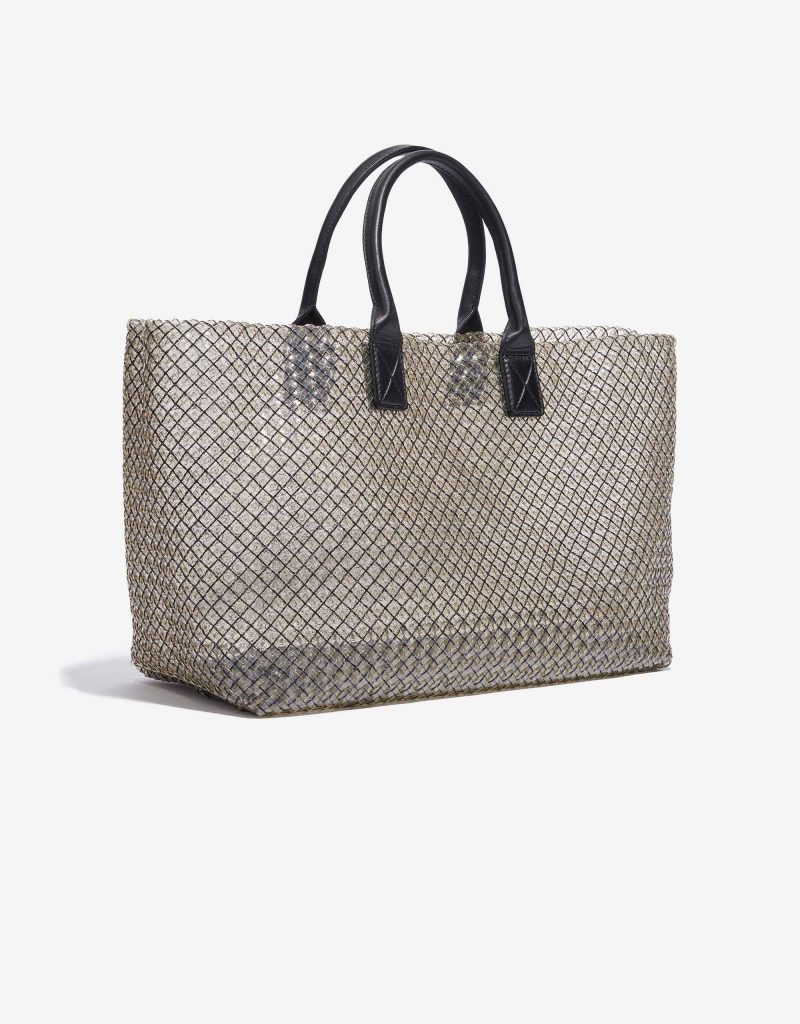 Introduced in 2018 by creative director Maria Grazia Chiuri, the Dior Book Tote is one of the newest supers – and already incredibly popular. A sharp square shape emblazoned with the brand's logo, it measures a roomy 41 centimetres in width, making it ideal for travelling, and comes in an enticing array of different colours and patterns. Like the Cabat, it has no zippers, pockets or fastenings.
Alexandra says: I generally associate large bags with practicality and ask myself: Can I fit two outfits in there and my cosmetics? Does my laptop fit in there? How will I move with it? A 35 BIRKIN or a BOTTEGA TOTE can become your best friend because it can hold all the things you need: think diary, phone, charger, keys, wallet, tablet, some cosmetics, etc…It's the ultimate comfort always having these things around. You just have to keep in mind that you will be carrying it, too.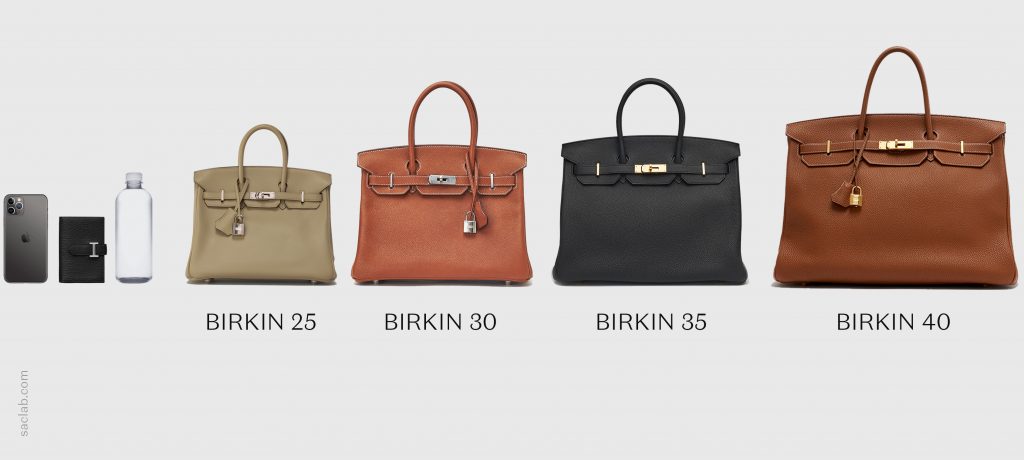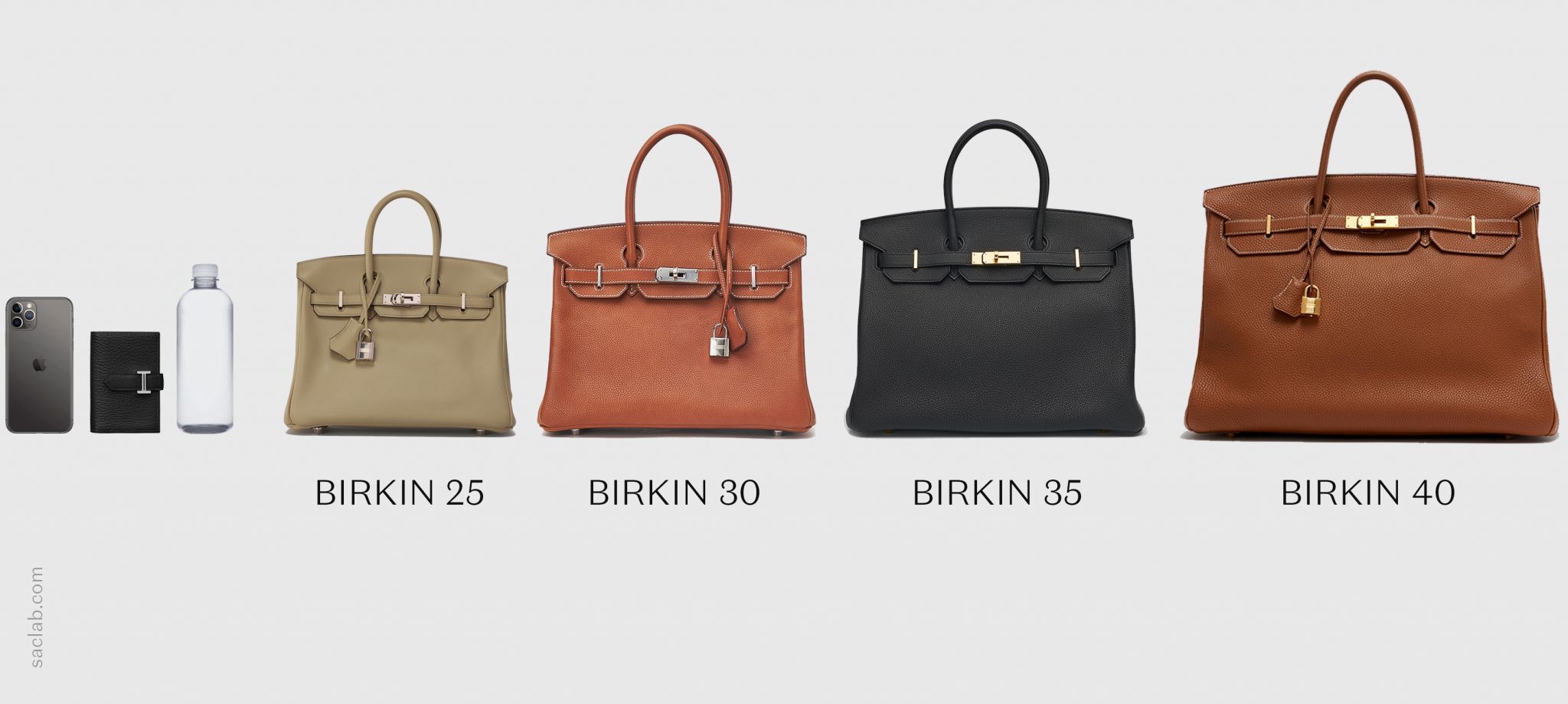 Medium
For everyday use, a medium-sized bag is a must. Think of it as the Goldilocks of bags – neither too big, nor too small: just right!
When it comes to Hermès, look for Birkins and Kellys in sizes of 28, 30 and 32. A medium-sized Hermès classic is made to stand the test of time – especially if you opt for a durable leather such as Togo, Epsom, or Clemence.
Chanel's Timeless Classic Flap Bag and Reissue 2.55 are another fantastic option for those looking for a new day-to-day handbag. A Medium Classic Flap Bag measures 26 centimetres in width, whilst the Jumbo measures 30 centimetres.
Alexandra says: A medium-sized bag is an all-time classic. The nice thing is that you can never actually go wrong with buying one, so you can never have enough of them! I personally like the ones that I can choose to wear either cross-body or in the crook of my arm. I also tend to distinguish between spring/summer and fall/winter styles. In summer I opt for canvas, basketweaves or fine leathers, whereas in winter I go for structured, furry or water-resistant styles – mindful that in my home city of Amsterdam, you always run the risk of ending up in a rain shower.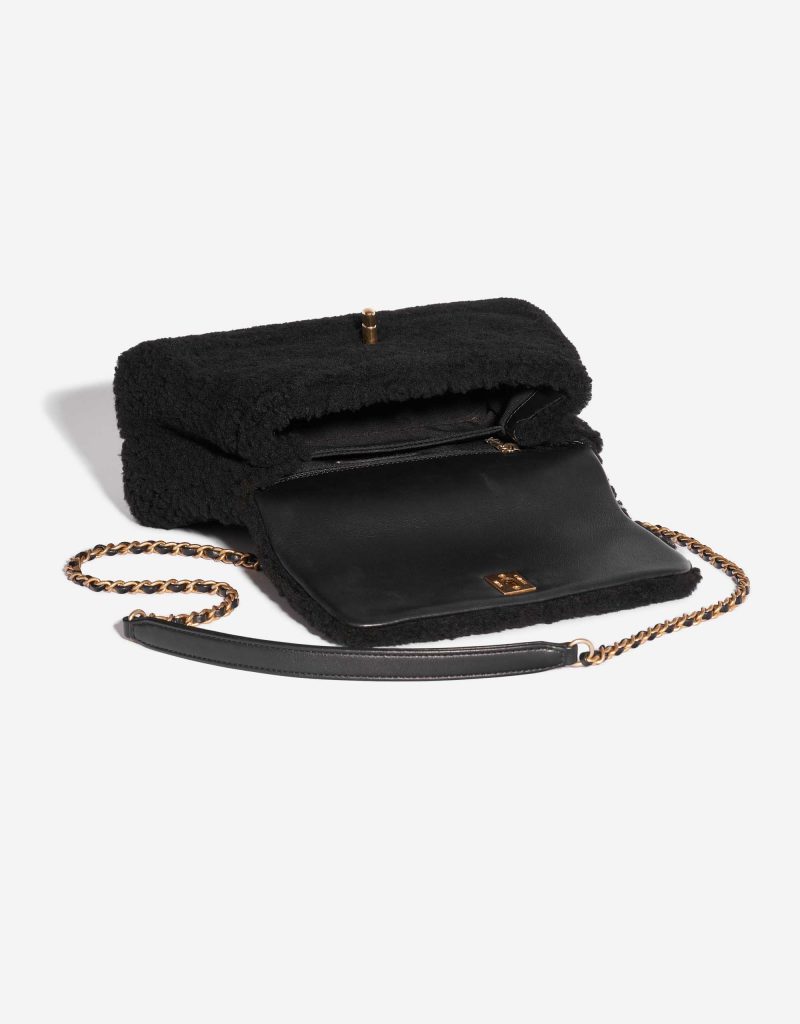 Minis, micros and clutches
There's something irresistible about a mini bag. It brings with it a certain devil-may-care attitude to pare down your bag contents to the bare minimum – a lipstick, your phone, keys and cards. Freedom! And then there's the designs…
The Hermès offering for mini and micro bags is typically enticing. The ORIGINAL KELLY 20 and the even smaller Kelly 20 Mini II are loved by many for their impossibly cute proportions – a dainty partner to accompany you to dinner. THE KELLY POCHETTE takes things one step further, elongating the classic Kelly shape into a more rectangular clutch style. The Birkin 25 is the smallest standard size you can get, but watch out for even tinier Micro Mini versions, measuring in at a diminutive 15 centimetres wide, that were discontinued by the brand (and are therefore highly desirable).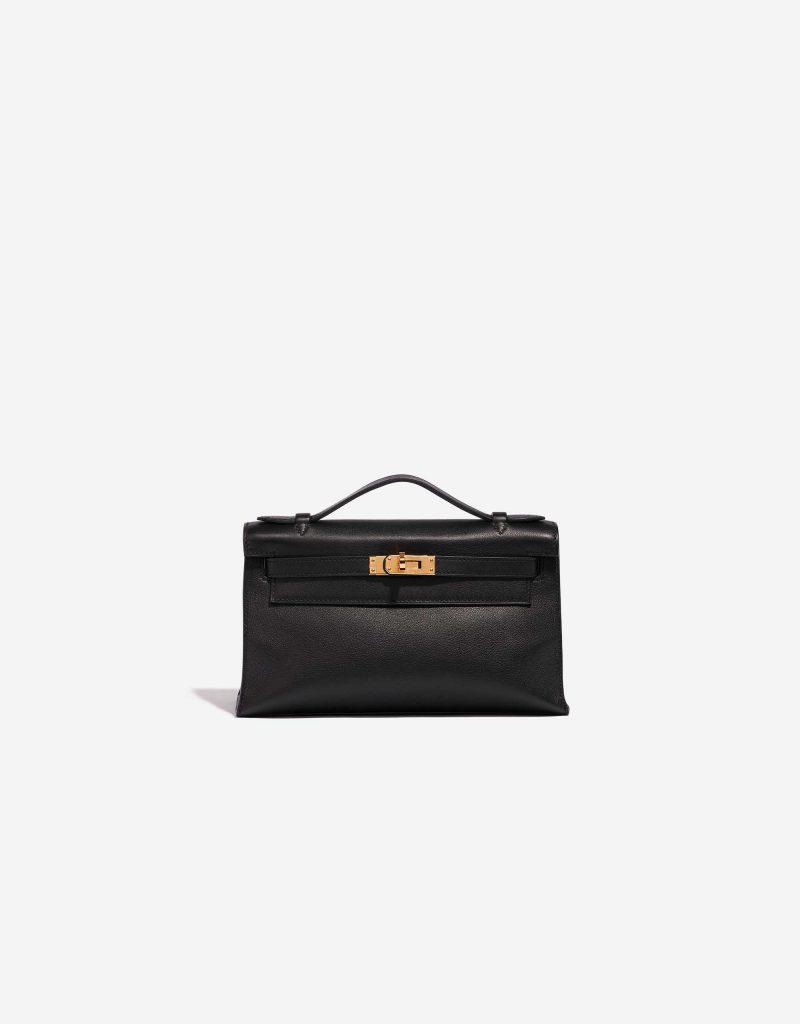 Other fashion houses have branched into minis too: CHANEL'S MINI FLAP and DIOR'S MINI LADY offer delightfully tiny twists on their full-size icons.
For those who like to opt for a long shoulder strap, the Hermès Constance in Mini (size 18) is the bag for you. Often more of a rarity than a Birkin or a Kelly and favoured by Jackie O in her time, it has an elegant structure, with a single H-fastened clasp.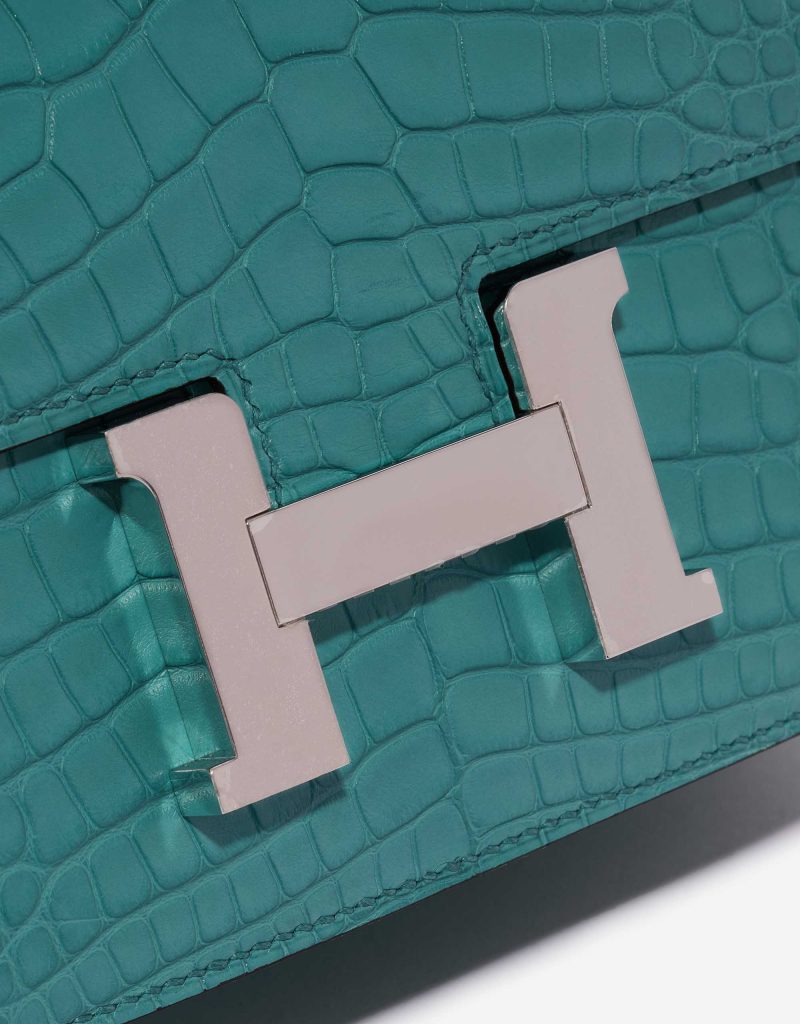 Alexandra says: Small bags are probably my favourite category of bag – I like to carry around as little as possible. As I am 1.80m tall, I try and take into account what I am wearing and how the bag comes across in combination with that outfit. Even if small, a bag should empower you to feel your best. Combine it however you want with other items that make you feel happy and let your personality shine. They can be great statements.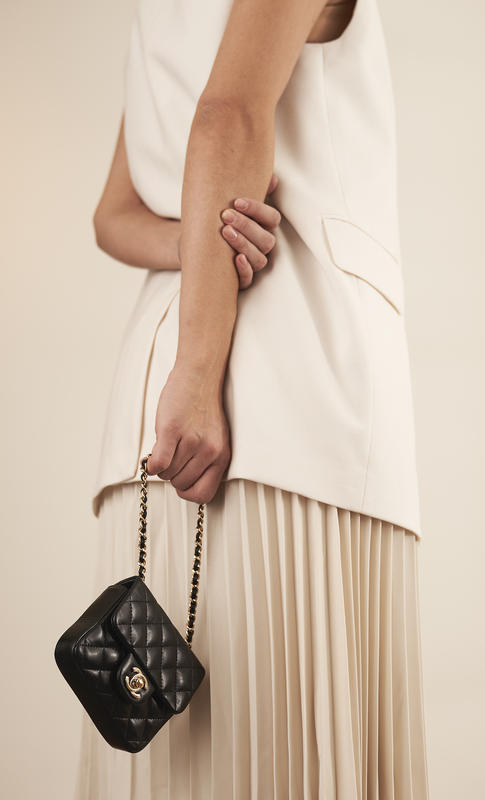 Ready to find your dream bag? Mammoth or micro, send us your wishlist or contact one of our consultants and we'll find the right size for you.
Looking to sell your designer handbag?
Get an offer today and start selling
Sign up to our newsletter
Be first in line for our latest arrivals, alongside journal updates, exclusive treats and more.
Please confirm your subscription in the email you've just received.
Thank you! You've successfully subscribed.
It seems you are already signed up!
Please enter the correct email address
By subscribing I accept the privacy policy and the indications specified on data handling.
Make a Request
We do our best to find bags for our customers on request. However, this might take up to 6 months.
Warning!
You have reached the limited requests per customer.
Thank you for your enquiry!
Please check your email for further instructions.
You have reached the limited requests per customer.