Why is the Hermès Birkin So Expensive?
SACLÀB INSIDERS
The Hermès Birkin is one of the world's most expensive handbags, with prices on the secondary market beginning at €5,000 for a good-quality 'standard' bag and soaring to over €100,000 for the rarest styles. For a portable leather accessory, you could be forgiven for wondering: just how does it all add up? From impeccable craftsmanship to investment cachet, SACLÀB explains the economics behind the Hermès Birkin.
Cultural kudos
The Birkin origin story is part of handbag lore. The idea for the bag was sparked in 1984 when actress and singer Jane Birkin and Hermès chief executive Jean-Louis Dumas boarded the same flight from Paris to London. A young mother, Jane decried the impracticality of her current bag for carrying all of life's essentials, and so together the pair brainstormed a more befitting design: the Birkin.
Since its release, the Birkin has been seen on the arm — and in the vast walk-in closets — of many an A-lister. Committed collectors include Victoria Beckham, Kylie Jenner, Kim Kardashian West, Lady Gaga, Jennifer Lopez and even Drake, who told reporters he was building a Birkin collection for his future (very lucky) partner. The Birkin has been the subject of an entire plotline in Sex and the City, rapped about by Jay-Z and A$AP Rocky, and used as a canvas by contemporary artists including George Condo, Alec Monopoly and Terence Koh. With this much star power behind it, it's no wonder the Birkin has continued its stratospheric rise in price and popularity throughout the years.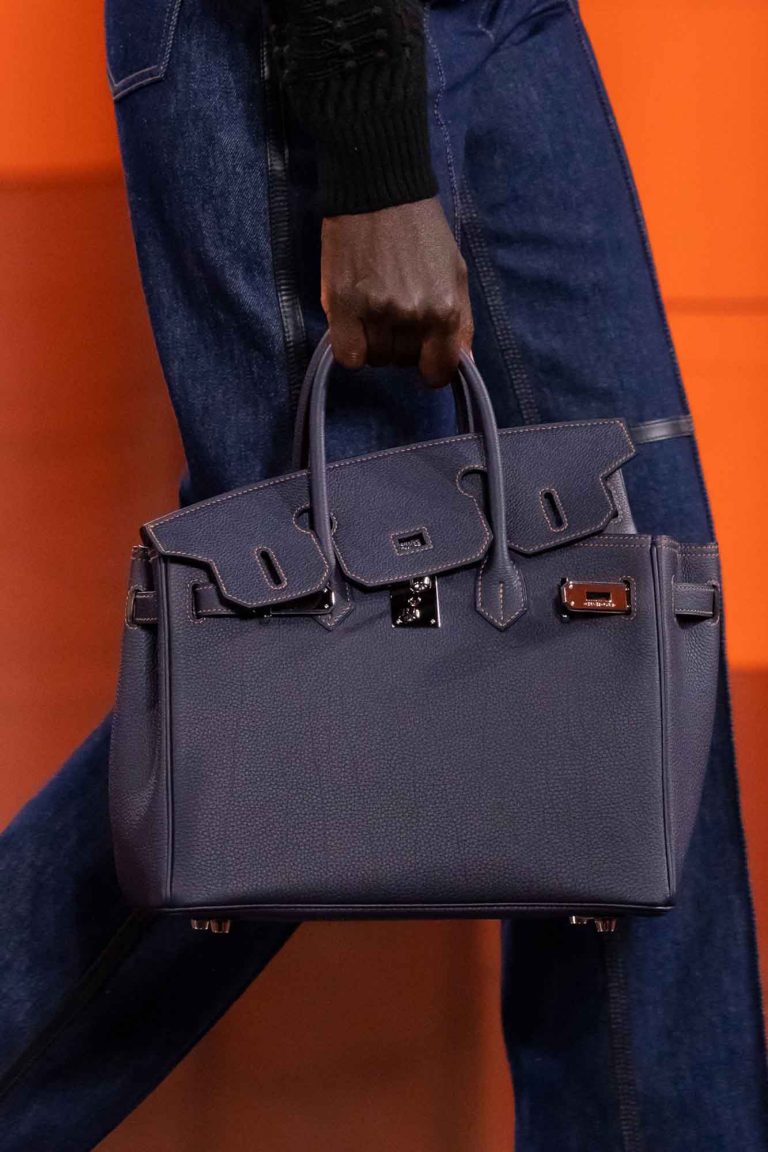 There's artisanal, and there's Hermès
We should establish: the Birkin is more than just an It-Bag. It's a work of art. As a fashion house, Hermès prides itself on championing craftsmanship above all else. Hermès' belief is 'one craftsman, one bag', and as such each Birkin is made by a single artisan from start to finish in one of their dedicated ateliers, a process which takes approximately 40 hours in total. This includes examining and cutting the leather pieces, carefully hand-stitching them together, and placing the hardware using a technique called 'pearling'.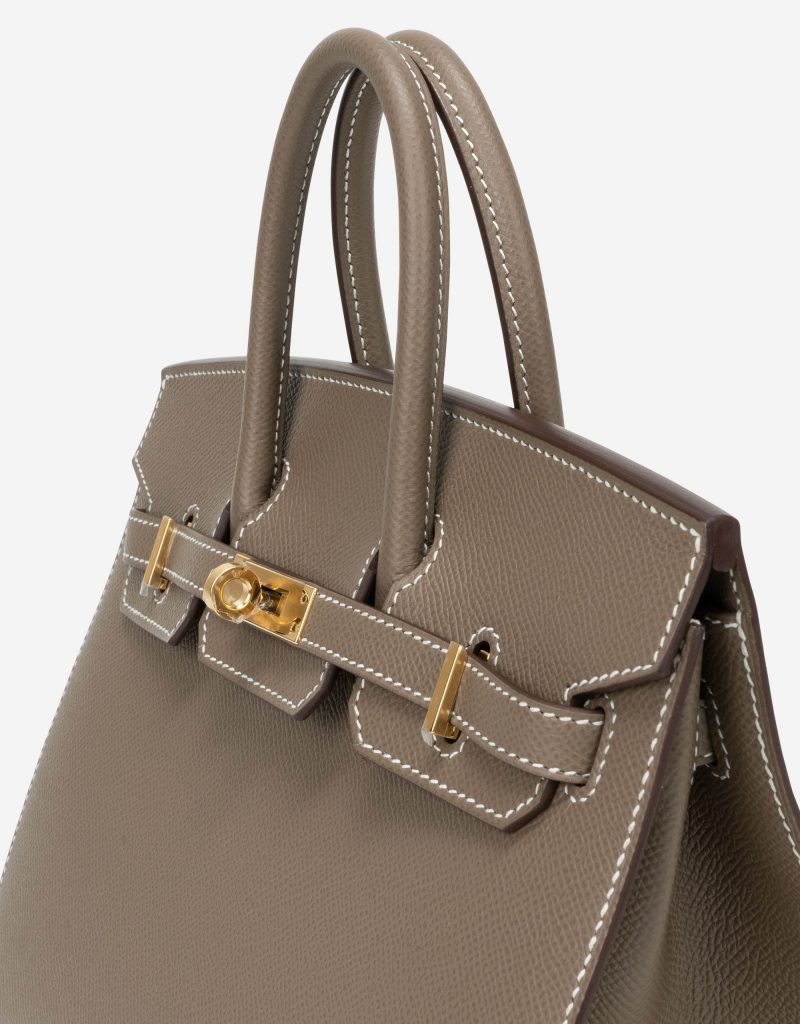 Only the best of the best leathers are used, with each skin carefully matched by the artisan to ensure a harmonious finish. And if you ever send your Birkin to Hermès for repair, it will be delivered straight back into the arms of its original creator.
For a global luxury brand, this is an unusually personal approach — artisans have even been known to be able to recognise their handiwork in store. By actively rejecting the use of a factory production line, and the resulting economies of scale of such an approach, the cost of producing a Birkin is unavoidably high.
The ultimate investment piece
Although quality comes at a cost, it's this reverence for traditional craftsmanship that makes the Hermès Birkin bag the ultimate investment piece. Simply put: it lasts. A Birkin is for life, not just a season, which is why you'll still find so many beautiful vintage styles on the secondhand market. Coupled with its timeless design, this is a bag that holds its value across generations. Calculating the cost-per-wear of a big purchase becomes a lot more justifiable when you're thinking in decades, not years.
Because of its long lifespan, in recent years the Birkin has increasingly been seen as a safer investment than many traditional commodities. In 2019, fine art gave an overall average return of 5%, while Birkin handbags achieved 13%. This has created a self-perpetuating cycle of growth in the secondary Birkin market, with those wishing to capitalise on investment gains buying up bags and further driving up prices. Where demand is, the auction houses follow: Christie's launched their first dedicated handbags sale in 2017, and world record prices have been topped almost every year since (broken mostly — you guessed it — by Birkins).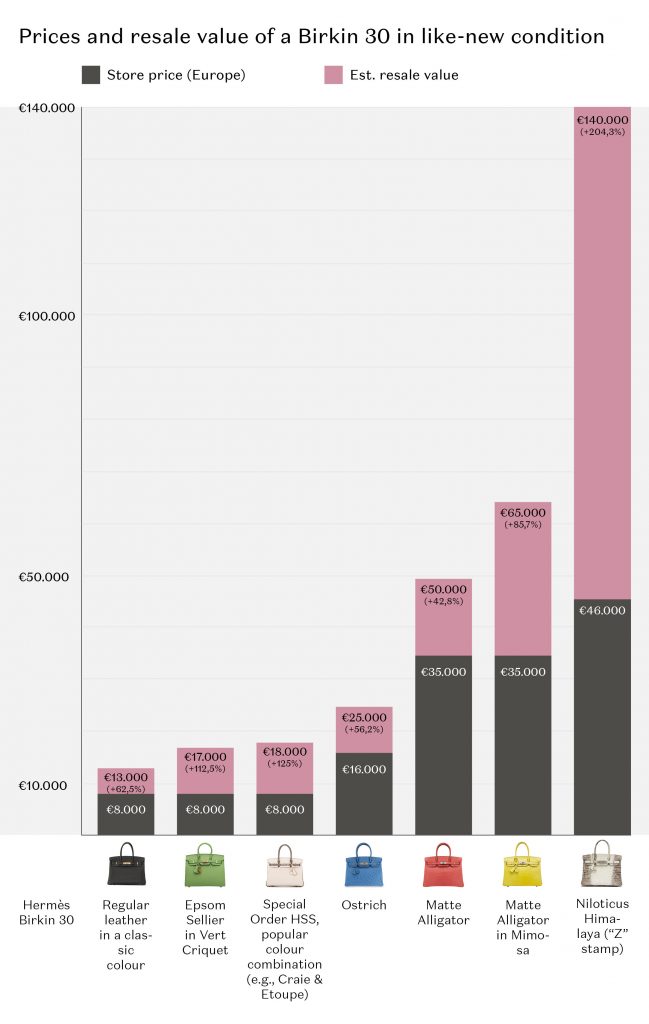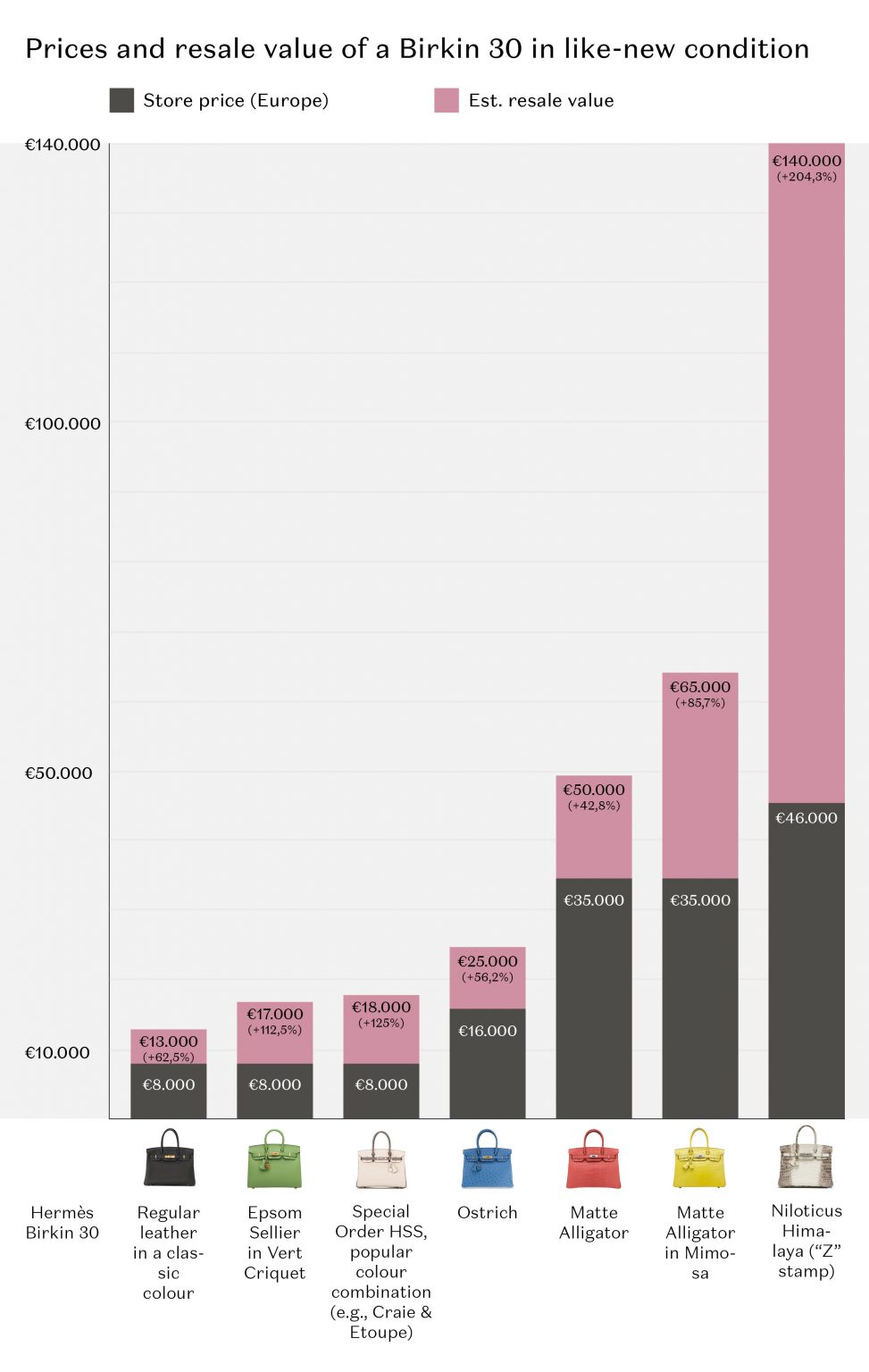 A rare breed
Hermès is an expert in exclusivity. With the world clamouring for Birkins, you'd forgive the brand for ramping up production. Instead, the fashion house barely scratches the surface, producing approximately 12,000 Birkin bags a year. Not only that, but Hermès boutiques are notoriously picky with their clientele. Birkin bags cannot be simply bought off the shelf — instead, they are privately offered to customers who have built up a considerable relationship with their local sales representative. High demand plus limited supply can only lead to one thing: rising prices. Luckily, there are plenty of options available for buying a Birkin on the secondhand market (including, of course, SACLÀB).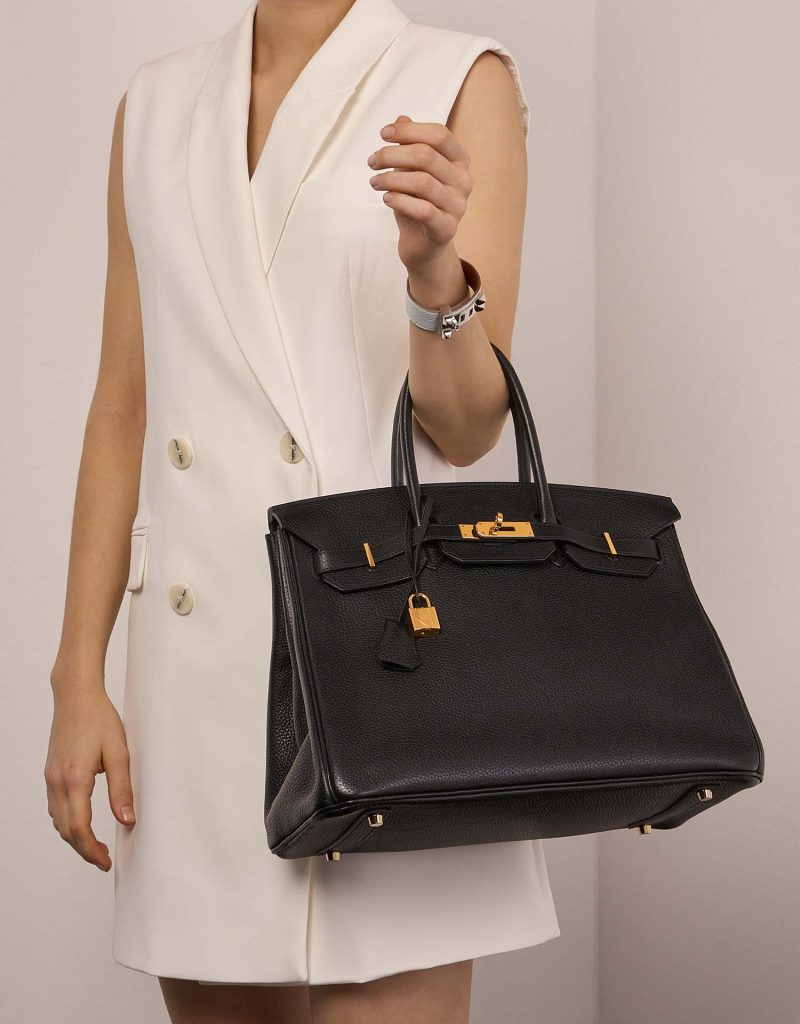 The limited-edition nature of Birkin bags, although frustrating at times, is also a key part of its allure. Hermès has a healthy respect for creativity, with a business model that is led by an artistic sensibility, not just commerciality. Each season, Hermès releases a new palette of colours for its accessories, with many exclusive to that period. Some of these hues, such as Rose Bubblegum, Vert Criquet and Mimosa, are so rare that they have become highly valued collectors' items. Hermès has also been known to collaborate with artists on unique designs, such as Nigel Peake's 'One Two Three and Away We Go' Birkin. So when you do get your hands on a Birkin, you're far less likely to spot another one just like it anywhere else. Beautifully crafted, unusually rare and a sound investment — with all these attributes factored in, is it any wonder the Hermès Birkin is so expensive?
Are you ready to invest in an Hermès Birkin? Let us know your budget and bag non-negotiables, and we'll find the perfect style for you.
Looking to sell your designer handbag?
Get an offer today and start selling
Sign up to our newsletter
Be first in line for our latest arrivals, alongside journal updates, exclusive treats and more
Thank you! You've successfully subscribed.
Thank you! You've successfully subscribed.
It seems you are already signed up!
Please enter the correct email address
By subscribing I accept the privacy policy and the indications specified on data handling.
Make a Request
We do our best to find bags for our customers on request. However, this might take up to 6 months.
Warning!
You have reached the limited requests per customer.
Thank you for your enquiry!
Please check your email for further instructions.
You have reached the limited requests per customer.