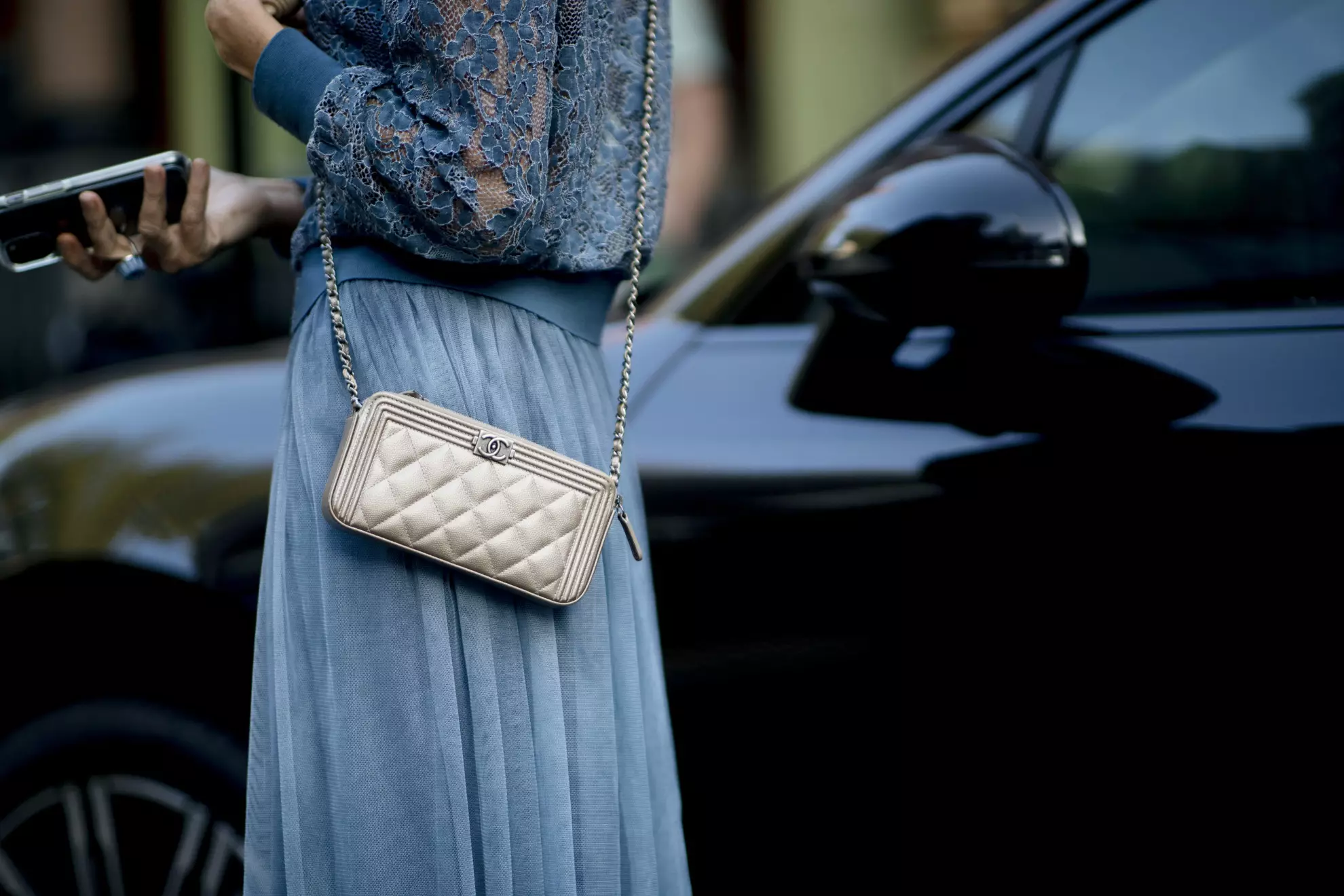 Say WOC? An Insider's Guide to the Chanel Wallet on Chain
SACLÀB ICONS
Micro handbags have become an increasingly regular feature of fashion houses in the last decade, but the OG mini accessory has to be the Chanel Wallet on Chain, or 'WOC' as insiders call it. A Chanel staple that goes back decades, the WOC combines a purse-style body with the signature Chanel chain strap: a design that's petite and practical in equal measure.
The fact that in 2021 Chanel included the WOC in its new five-year warranty policy for handbags is indicative of how the house sees it: as a fully-fledged member of the Chanel bag family, not just a small leather good.
The WOC is a particularly exciting style to shop secondhand as it's somewhat of a chameleon — alongside the classic version, the WOC has taken on the characteristics of a number of iconic Chanel styles in the past, including the 2.55 Reissue and Boy Bag, and comes in an astonishing array of colours and leathers — so the WOC world is your oyster! If you're thinking of investing, here's everything you need to know about the wonderful WOC.
The details
As mentioned, the WOC has a number of iterations, but we'll focus first on the most well-known style. The 'classic' WOC comprises many recognisable Chanel features. It has a flap which folds over the front of the bag (vintage WOC flaps cover the whole front, while contemporary flaps are an inch or so shorter). The front is embellished with a small CC emblem. Depending on its age, you'll find that the flap is fastened either with a press-stud closure, or a larger magnetic-stud closure. The latter was introduced in 2020, and some find it easier to use as the press-stud requires exact placement when closing.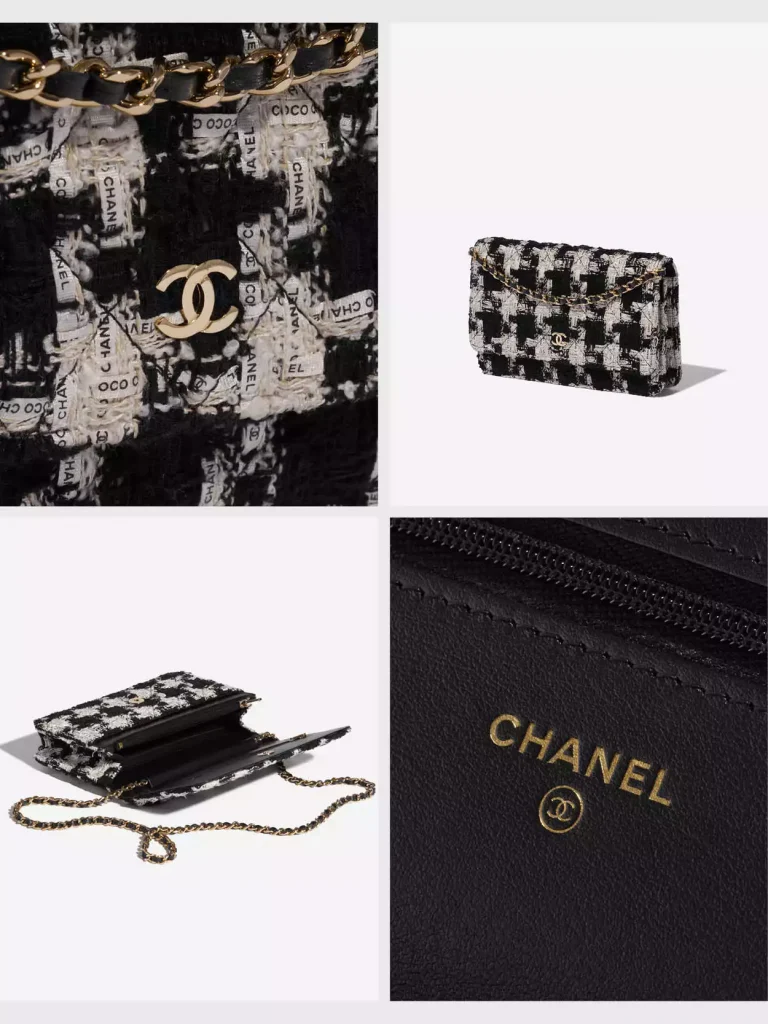 Beneath the flap, you'll uncover a multitude of useful leather-lined pockets, just like a wallet. WOCs have six card-sized slots in the main interior compartment, alongside a zipped compartment with two slip pockets on either side. You'll also find a zipped pocket on the inside of the flap, which surprisingly extends the full length of the bag — perfect for storing love letters (or, perhaps more likely, receipts!). At the back of the bag, you'll find another small slip pocket, which is ideal for holding a card that you regularly need to hand.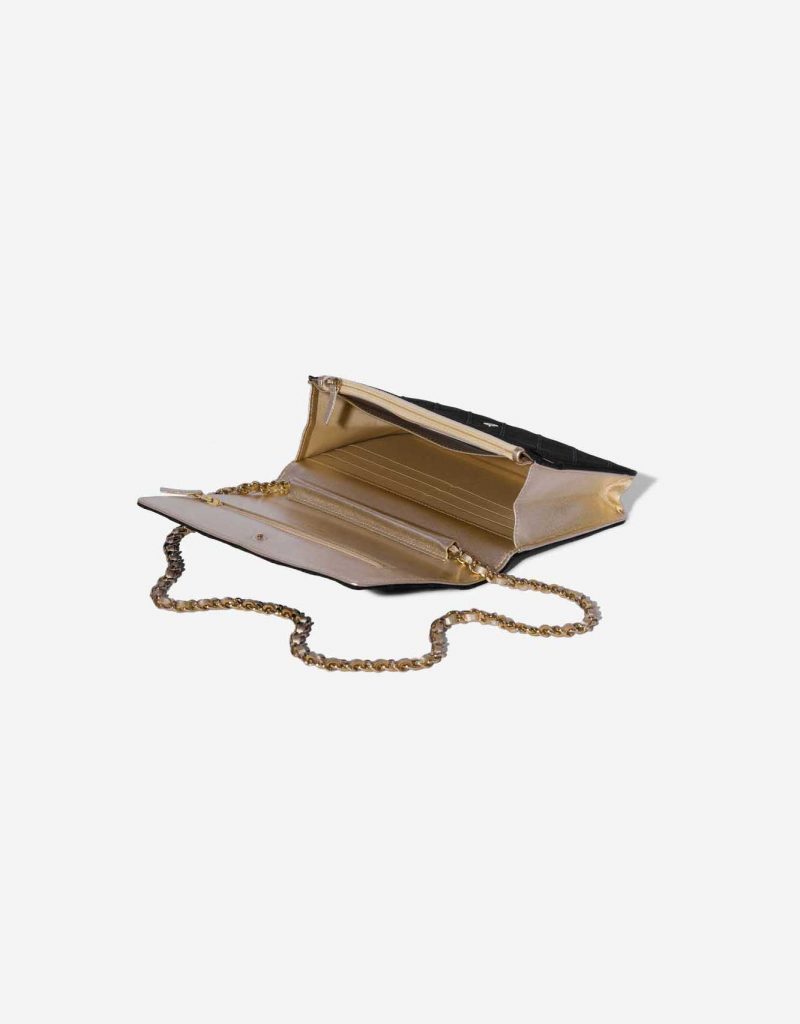 Although not exactly roomy, the WOC's plentiful pockets mean you don't have to use a separate card holder or coin purse, which saves space for your phone, keys and lipstick. Beyond this, we wouldn't recommend adding too many other items, as you wouldn't want to overstretch the bag's slender silhouette. Many collectors find it their go-to bag to travel with, as it's great for holding your passport, phone, money and other (flat!) documents.
The strap
The WOC has the signature Chanel strap of leather entwined with hardware. It's notably long compared to other Chanel handbags, so some collectors loop the strap or use a special clip (available online or from Chanel boutiques) to achieve their preferred length, be it shoulder strap or cross-body. You can also store the strap entirely inside, to turn it into a clutch! To note, Chanel's newest 2022 WOCs have a fixed strap, which attaches either side of the bag using D-rings; older versions have a looped strap which threads under the flap through a leather tube and can be customised more easily.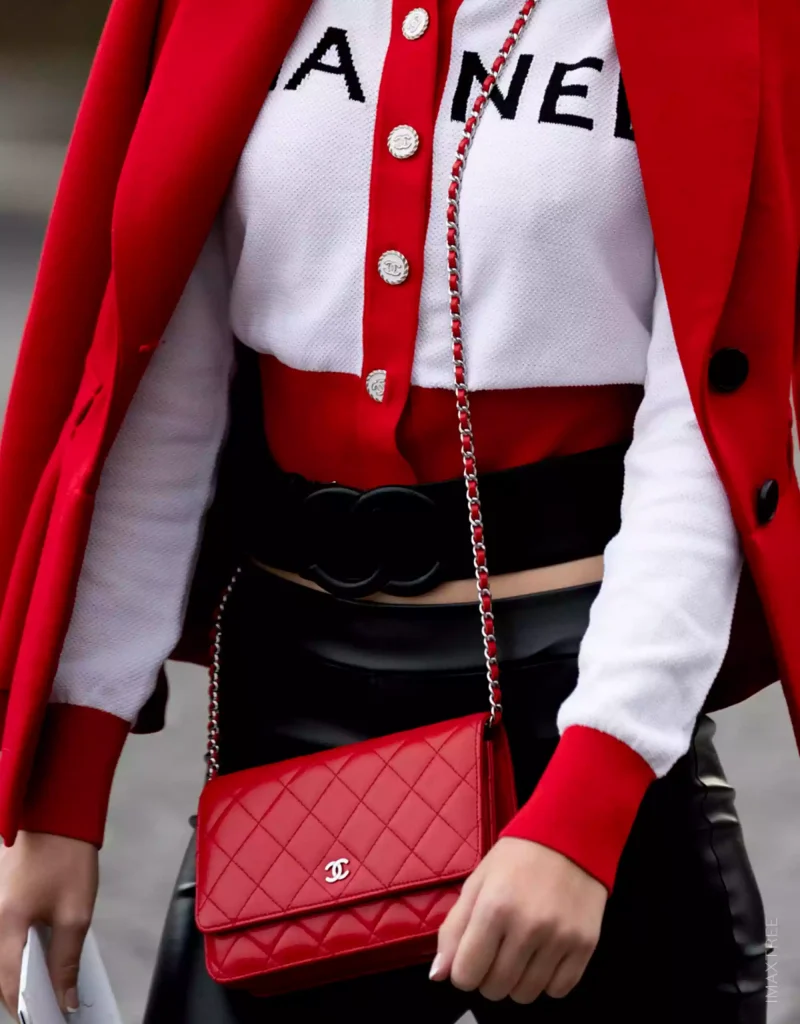 Materials
The classic WOC is most typically available in either grained calfskin (Caviar) or smooth lambskin leather. If you're hoping for a robust bag that will withstand everyday wear and tear, we recommend opting for Caviar, which doesn't scratch as easily. For a luxurious look, go for lambskin: it has a smooth, silky finish, and some find that it makes for more voluptuous quilting. For a deep dive into Chanel materials, head here.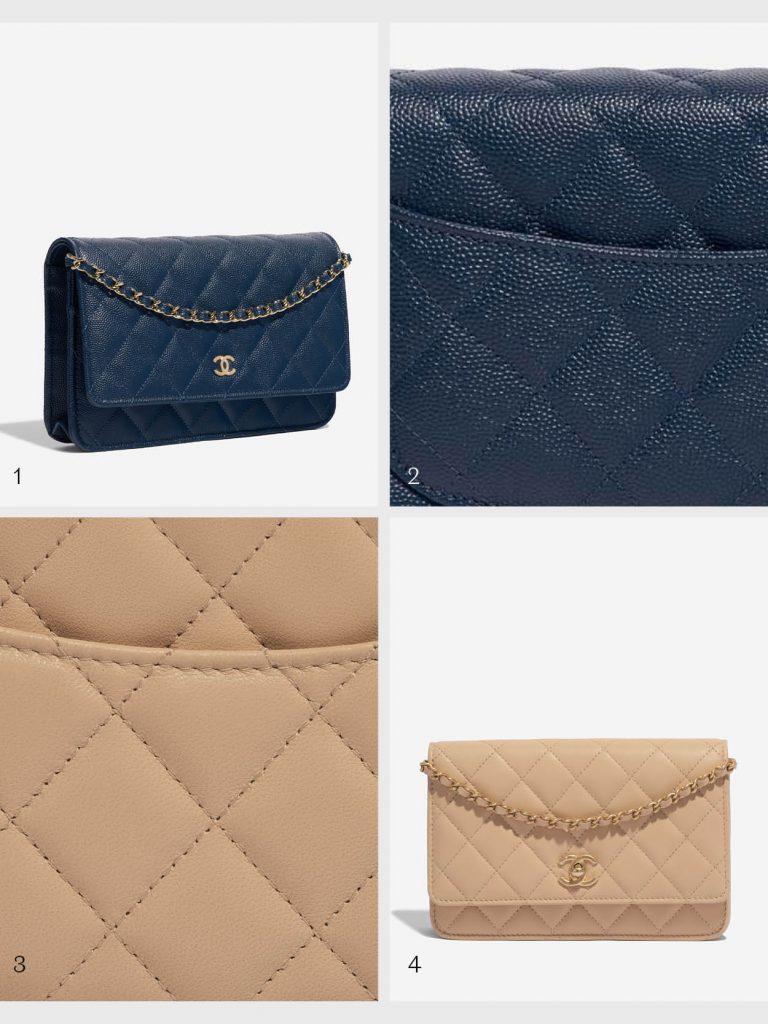 Sizes
Alongside the classic WOC, which measures 19 x 12 x 4 cm, in 2020 Chanel also introduced the Square Mini WOC, which measures 11 x 15 x 4.5 cm. The Mini WOC has a boxier, taller shape, which we think gives it a more contemporary feel. The other key differences are that it has a zipped pocket at the back, several cardholders beneath the front flap (rather than the zipped 'love letter' pocket), and two main compartments rather than one. The Mini WOC strap also has a leather panel at the top for comfort. All in all, it's a cute alternative to the classic!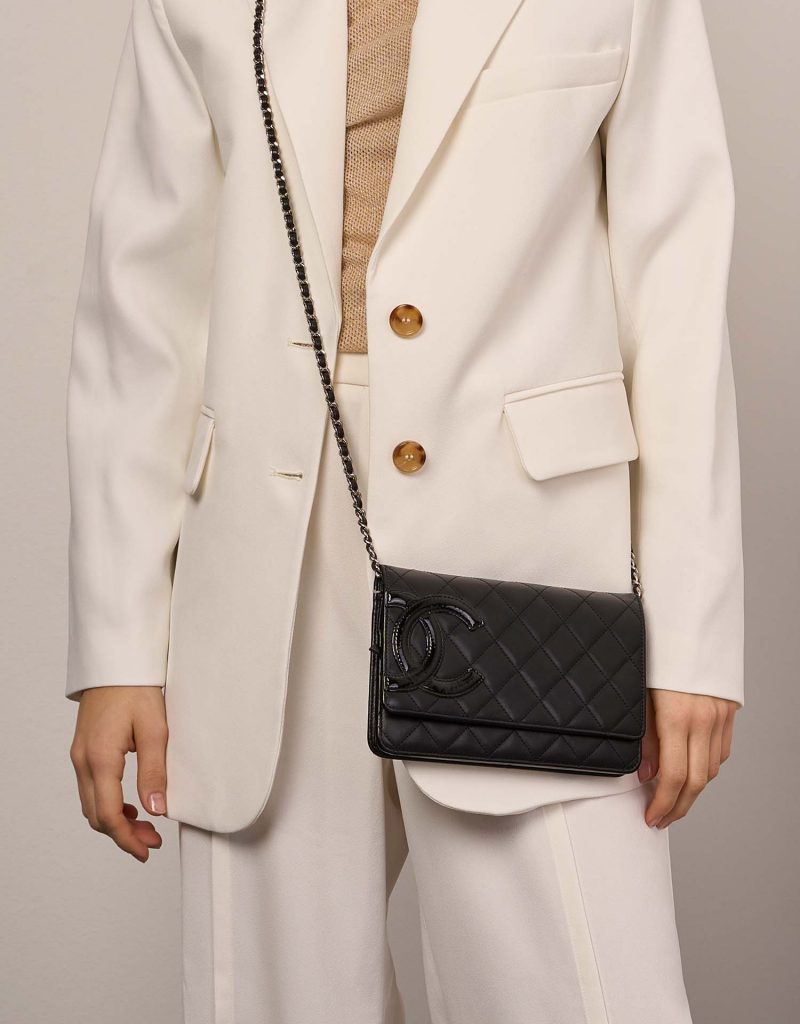 Variations
Not enticed by the classic WOC? You're in luck. This multitasking miniature comes in a plethora of different Chanel personalities: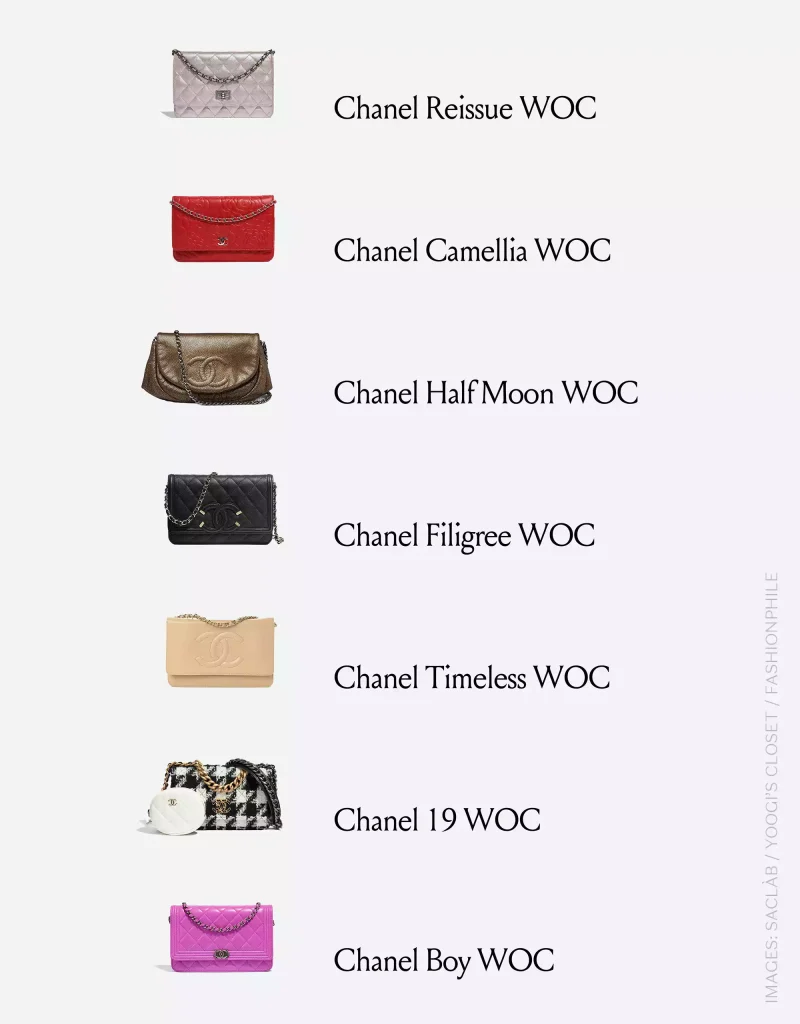 The Reissue WOC
This WOC drops the CC logo for the understated Mademoiselle lock and aged leather of the Chanel 2.55 Reissue. Chic!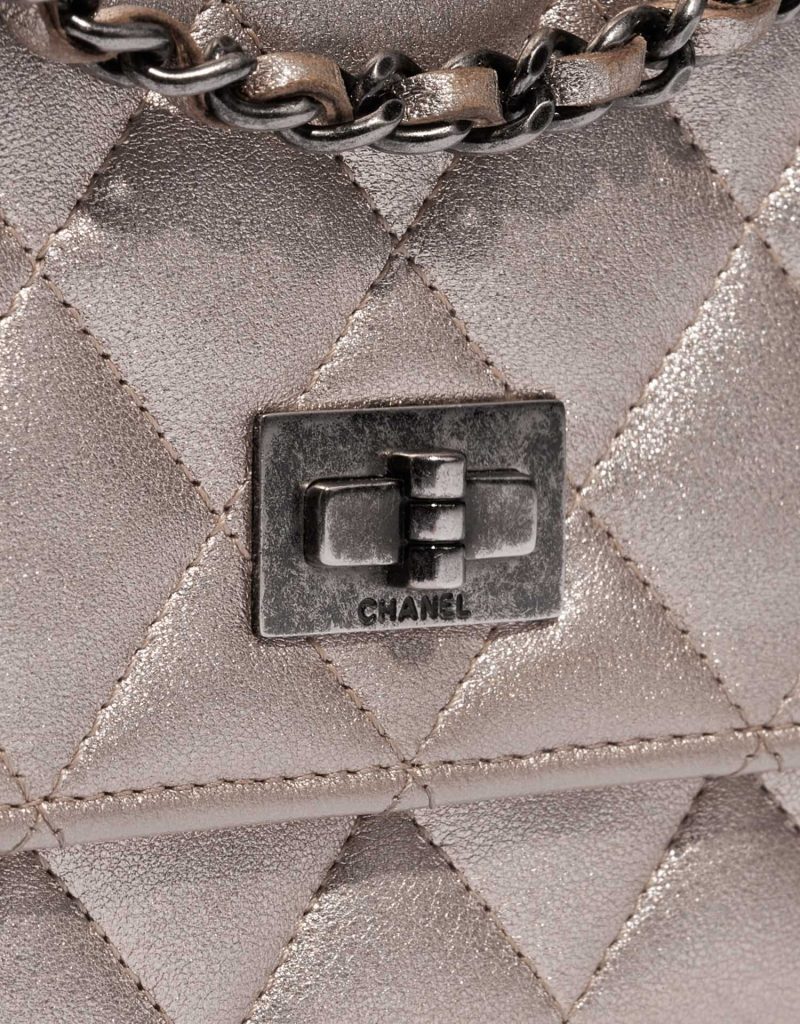 The Camellia WOC
The Camellia has to be the most darling of the WOC family. Incorporating Coco Chanel's favourite flower, this blossoming style is covered in camellia-patterned quilting.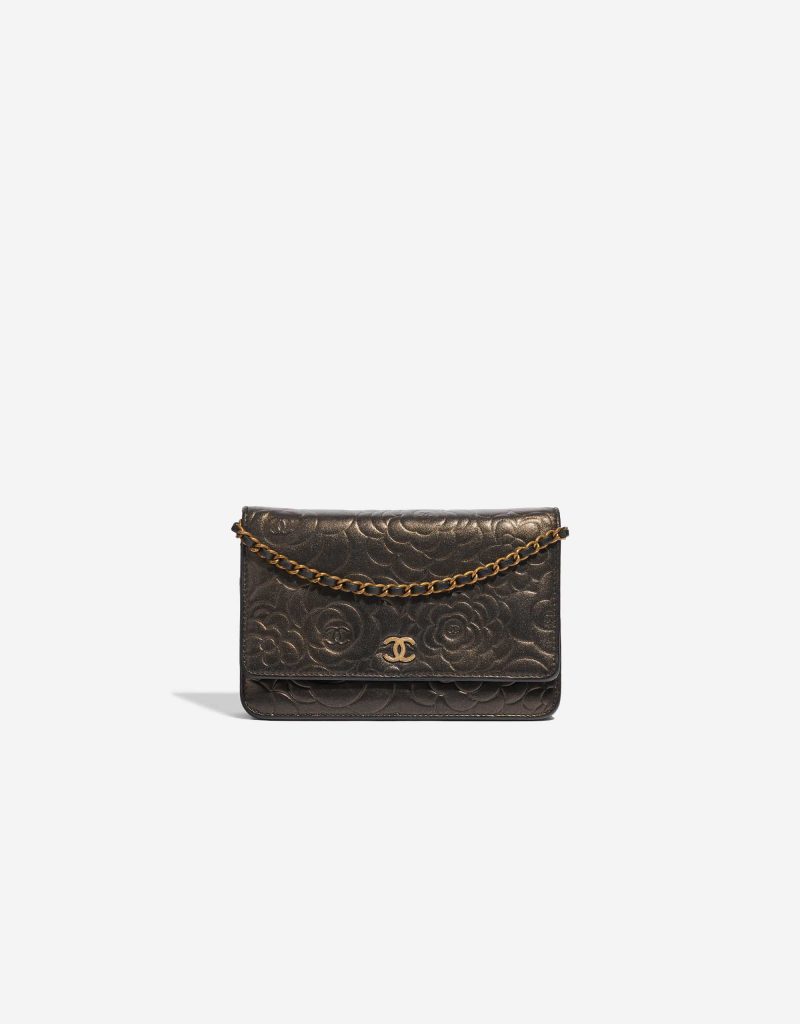 The Half Moon WOC
A truly unique iteration of the WOC, the Half Moon mixes a structured top with a curved flap and pleated leather base.
The Filigree WOC
This WOC is emblazoned with a large raised leather CC logo similar to the highly-coveted Chanel Vanity Case, accompanied by luxurious quilting.
The Timeless WOC
Thought to now be discontinued, the Timeless WOC has a smooth flap front with a large stitched and padded CC logo.
The 19 WOC
Taking design cues from Chanel's newest It-Bag, this WOC combines oversized quilting, a chain-effect CC logo and tri-tone hardware.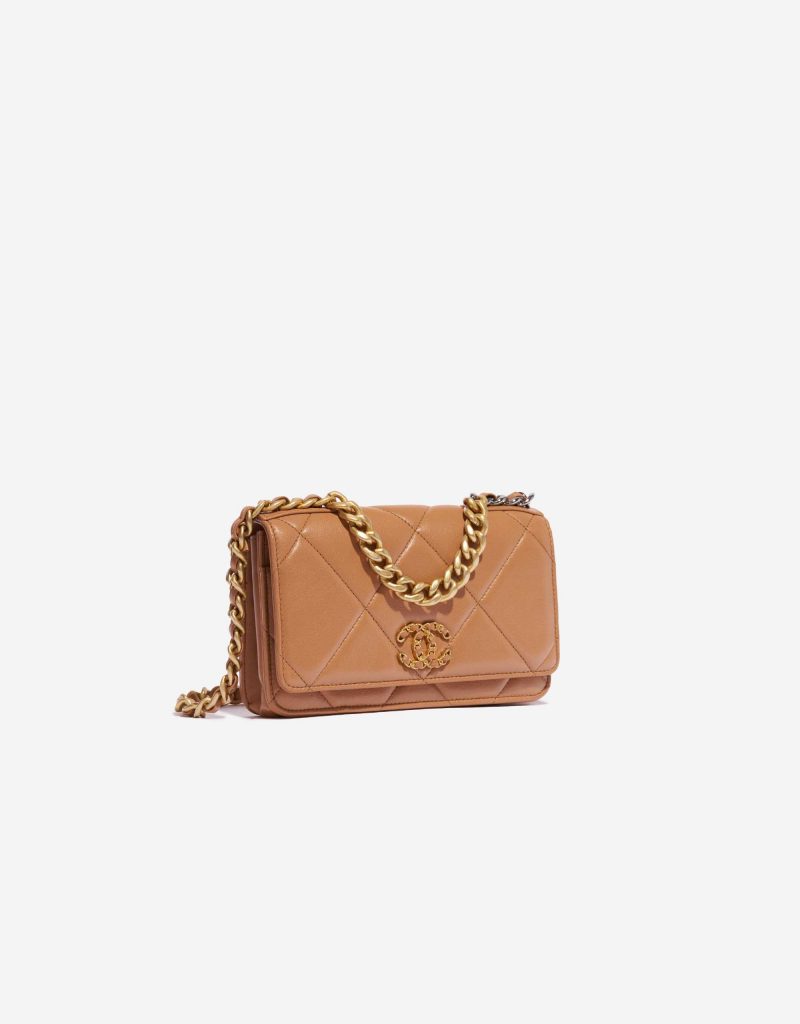 The Boy WOC
The Boy WOC incorporates everything we love about this iconic bag — ribbed stitching, tough-luxe antique hardware — and makes it mini. A great option if you find the original Boy Bag on the heavy side.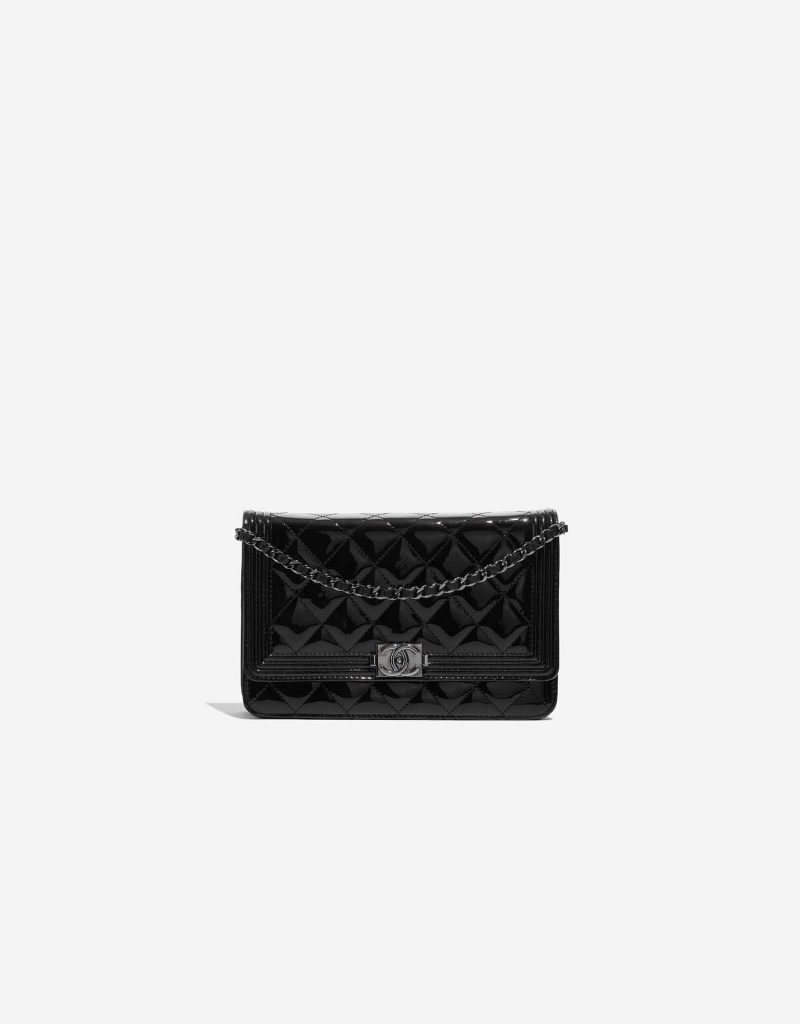 Pricing
As is becoming increasingly clear with Chanel, their prices are only on the way up — and the WOC is no exception. In 2018, the WOC experienced a huge 20% price increase, and has been steadily rising in cost each year since. For now, you can expect to pay €2,700–3,000 in boutiques for a standard WOC, rocketing upwards of that for special styles.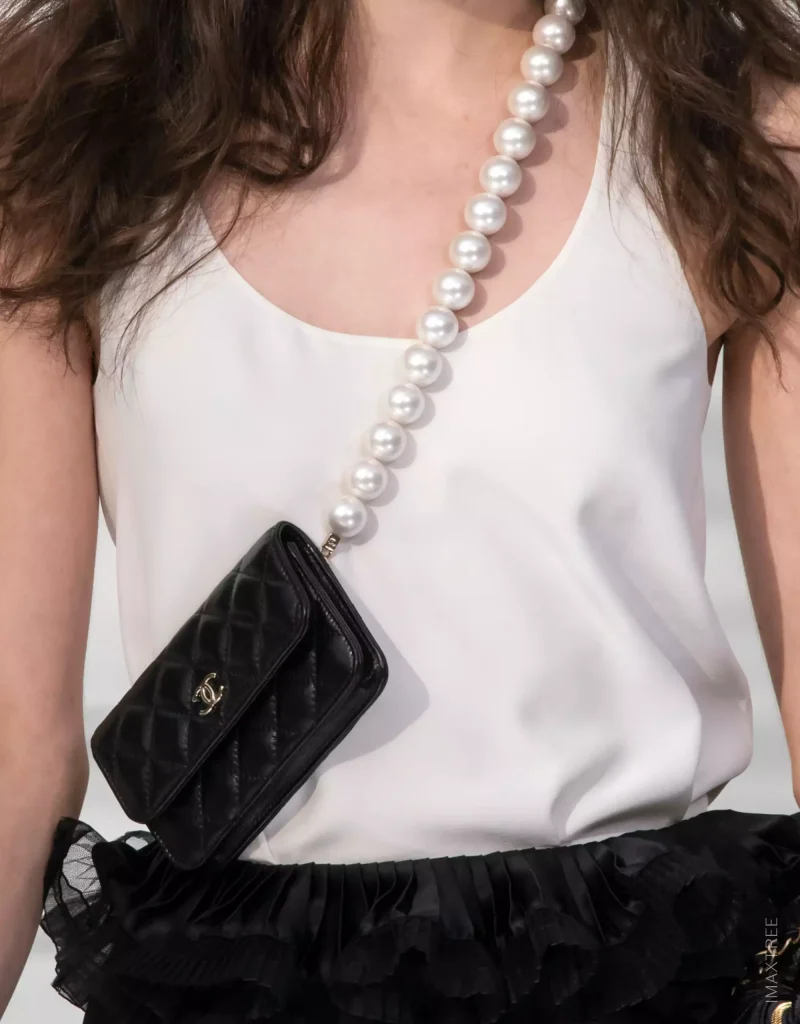 When it comes to secondhand shopping, an authenticated WOC in good-quality condition can be picked up at SACLÀB for between €2,300–3,500 — such as this Timeless WOC in black caviar leather or cherry-red Camellia WOC. Expect to pay €4,000 and above for rarer styles, such as this Square Mini WOC in shimmering iridescent blue lambskin, which was snapped up for €4,125.
Care
Because of its accordion-like construction, we'd recommend investing in a base shaper for storing your WOC, so it doesn't go completely flat. One element to also be careful of when looking after your WOC is the interior zip on the flap. Although Chanel has in recent years reduced the size of the zip, the construction of the WOC means that it presses into the inside of the bag when the flap is closed, often leaving a small indentation. Although not the end of the world, if you'd like to reduce this effect, make sure to store your bag with some felt cloth under the flap to cushion it.

Ready to invest in a Chanel WOC? Let us know which style, material and colour are on your wishlist, and we'll take care of the rest.
Looking to sell your designer handbag?
Get an offer today and start selling
Sign up to our newsletter
Be first in line for our latest arrivals, alongside journal updates, exclusive treats and more
Thank you! You've successfully subscribed.
Thank you! You've successfully subscribed.
It seems you are already signed up!
Please enter the correct email address
By subscribing I accept the privacy policy and the indications specified on data handling.
Make a Request
We do our best to find bags for our customers on request. However, this might take up to 6 months.
Warning!
You have reached the limited requests per customer.
Thank you for your enquiry!
Please check your email for further instructions.
You have reached the limited requests per customer.