10 Moments That Changed Handbag History
SACLÀB ICONS
For a humble fashion accessory, the evolution of handbags throughout the last century reveals more about modern society than you might expect. From the invention of the Chanel 2.55 to the arrival of the It Bag in the '90s, we explore some of the most iconic moments that changed the course of handbag history forever.
1. Coco Conquers: The Launch of the 2.55
In February 1955, Coco Chanel released her most revolutionary design yet: the 2.55 bag. Traditionally, handbags had been made with a short top handle, to be carried by the hand, or in the crook of your arm. It might seem simple now, but Coco's addition of a long chain strap, so the 2.55 could swing from the shoulder hands-free, was a sartorial declaration of independence for many women. As Coco herself so decisively put it, 'I got fed up with holding my purses in my hands and losing them, so I added a strap and carried them over my shoulder.' The Chanel 2.55 paved the way for a contemporary handbag silhouette that was tailored towards the everyday needs of women.
2. Bag Meets Bump: The Kelly is Born
It's hard to think of a fairytale more enchanting than that of Hollywood blonde bombshell Grace Kelly. An actress at the top of her game, on a trip to Cannes in 1955 she met and fell in love with Prince Rainier III of Monaco. They married on live television a year later to an audience of 30 million viewers. With the world watching her every move thereafter, the newly crowned Princess Grace Kelly of Monaco attempted to conceal her blossoming baby bump from the paparazzi with a black leather Hermès Sac à Dépêches that she'd been given while filming her final movie, To Catch a Thief. The photograph of the princess, swathed in an oversized fur coat and looking impossibly glamorous, immortalised the bag, which today remains one of Hermès' most sought-after designs. It was renamed the Kelly Bag in the princess's honour in 1977.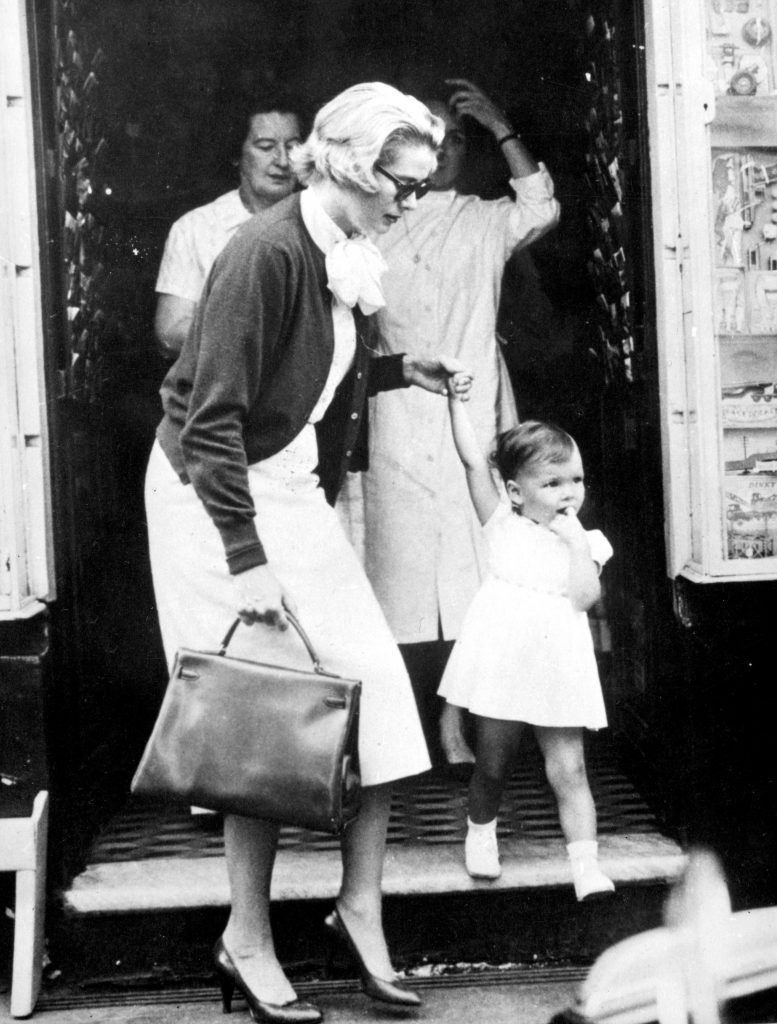 3. The Birkin Takes Flight
In 1981, the British singer and actress Jane Birkin stepped onto an Air France flight from Paris to London. Unwittingly joining her on that serendipitous journey was none other than Jean-Louis Dumas, chief executive of Hermès. Sat next to each other, these two creatives struck up a conversation, with Birkin bemoaning the fact that her current handbag didn't have enough capacity to carry everything she needed as a new mum. Sketching on the back of an airplane sickbag, together the pair brainstormed their perfect bag design – and so the legendary Hermès Birkin came into being.
4. Anti-Luxury: Prada Does Nylon
Picture the scene: it's 1984, and luxury leather goods reign supreme, with the big fashion houses dependent on a small number of classic bag designs. Enter Miuccia Prada. Having taken over her family business in 1977, she sought to make her mark by using a subversive new fabric instead of leather: nylon. Prada's black nylon backpacks with an unmistakable silver logo plaque became a must-have for the fashion pack, and a stalwart of the label. As Miuccia herself put it, 'I want always to mix the industrial way of doing things with the patrimonio of the past, with the artisanal tradition.' By breaking the rules of what counted as luxury and juxtaposing high and low, Miuccia set in motion the explosive rise of athleisure and streetwear within fashion which we see today (just take a look at the queues generated for the Louis Vuitton x Supreme collection in 2017).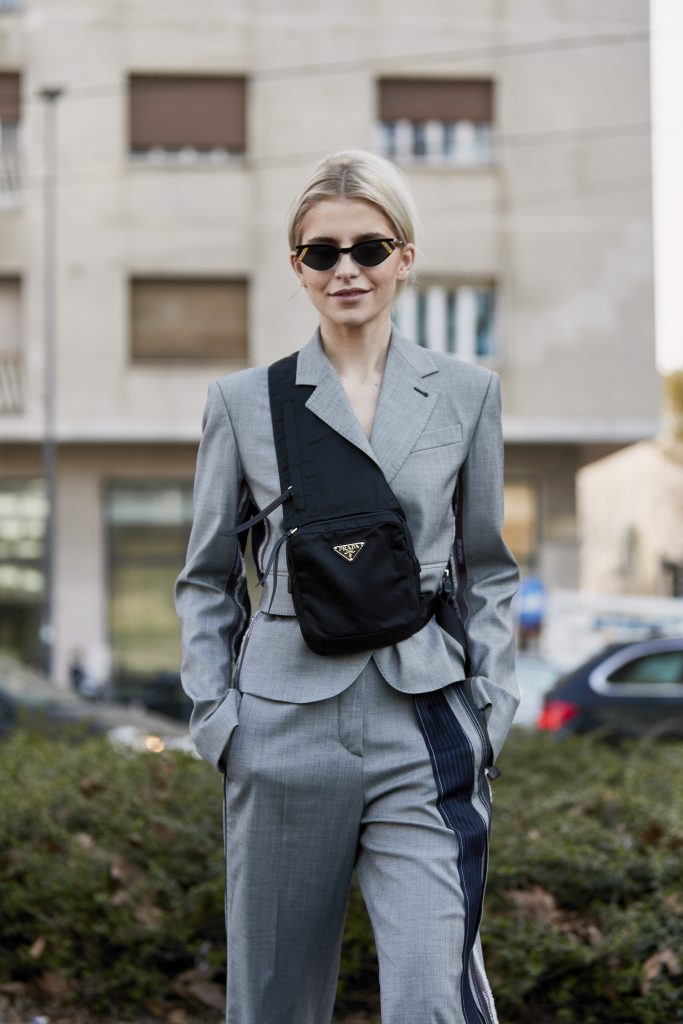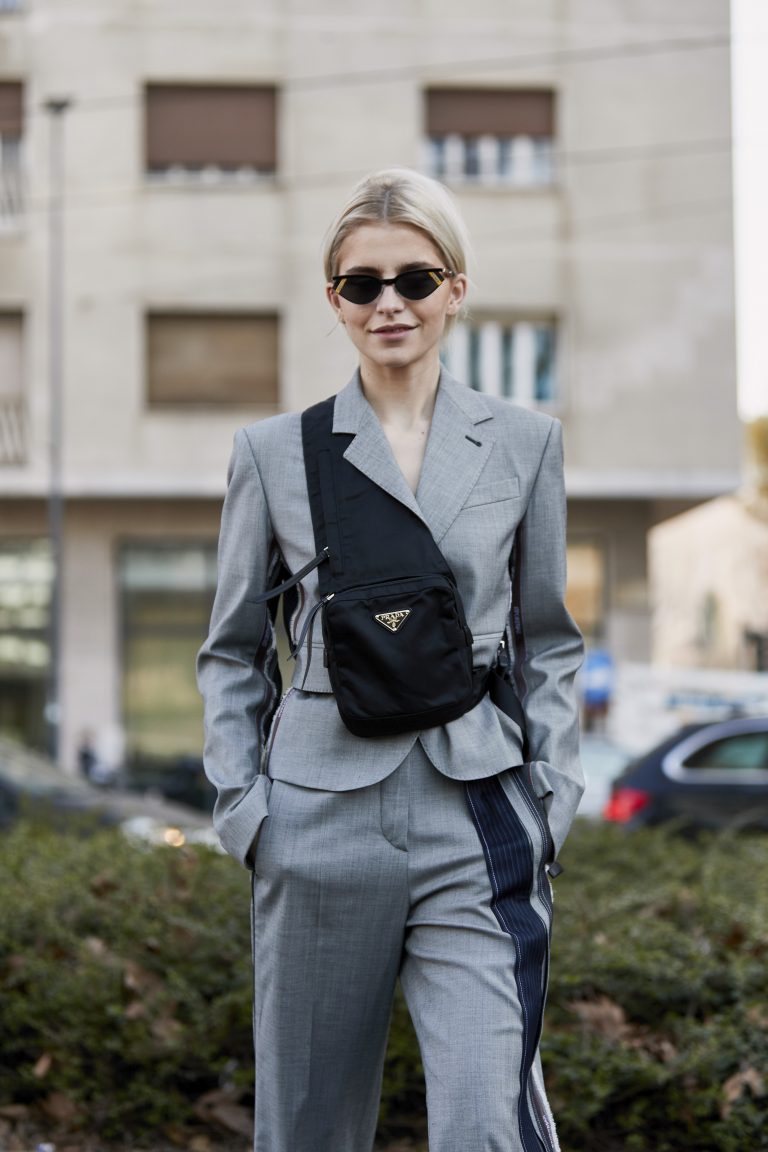 5. Portrait of a Lady: Princess Diana's Dior Bag
It was 1995 when Diana, Princess of Wales was given a handbag by France's First Lady Bernadette Chirac during a visit to Paris. Cute and compact with a quilted-square finish and doll-like top handle, the Dior Chouchou bag had been launched just a year before by the brand. The creation was immediately beloved of the princess, who ordered it in every colour. Given the world's obsession with Diana as a style icon, it's no surprise that demand for the bag went through the roof when she was photographed carrying it, a picture of '90s chic in a belted pale-pink shift dress and black court shoes. Just like the Kelly bag decades before, Dior decided to rechristen the bag as the Lady Dior in her honour in 1996 – and it remains a staple of the fashion house to this day.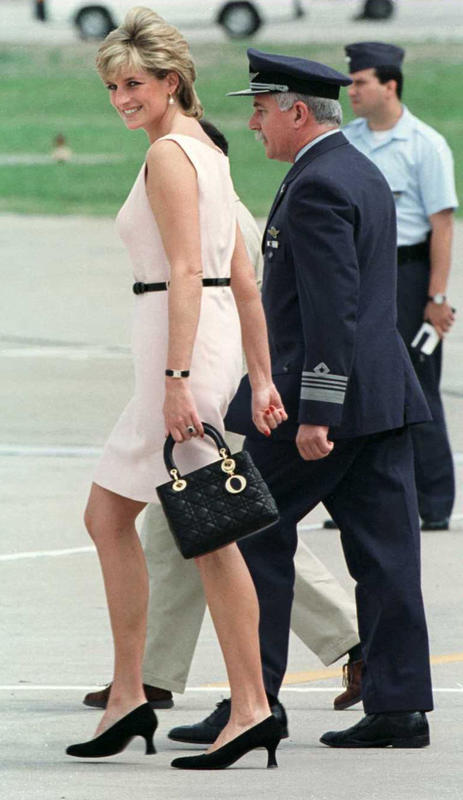 6. Rebel Rebel: Stephen Sprouse for Louis Vuitton
At the turn of the millennium, Louis Vuttion announced a new collaboration with Stephen Sprouse, a cult American artist and designer with a distinctly punk aesthetic. Sprouse's iconoclastic SS01 collection of graffiti-sprayed Louis Vuitton bags was a runaway hit for the label, so much so that the collection was rereleased in new colourways in 2009 following Sprouse's death in 2004. These bags are now considered collector's items, but more than that, their success spawned a new trend in the high-fashion world for limited-edition collaborations with contemporary artists and designers. Louis Vutton has since partnered with the likes of Yayoi Kusama, Richard Prince, Takashi Murakami and Jeff Koons, whilst Hermès has joined forces with Nigel Peake, and Chanel with Cyril Kongo.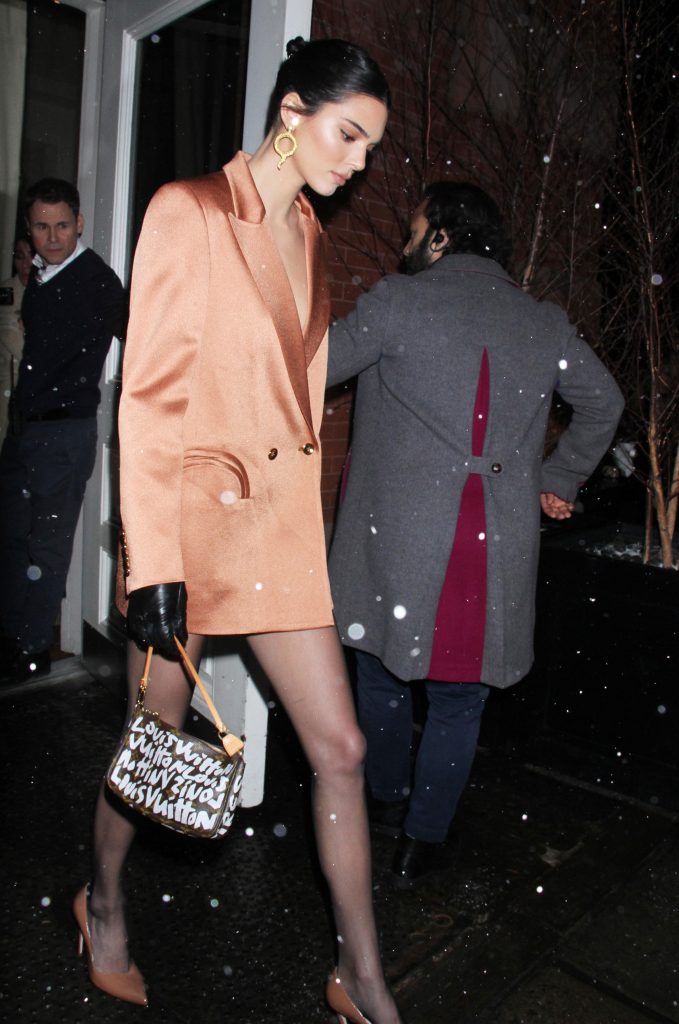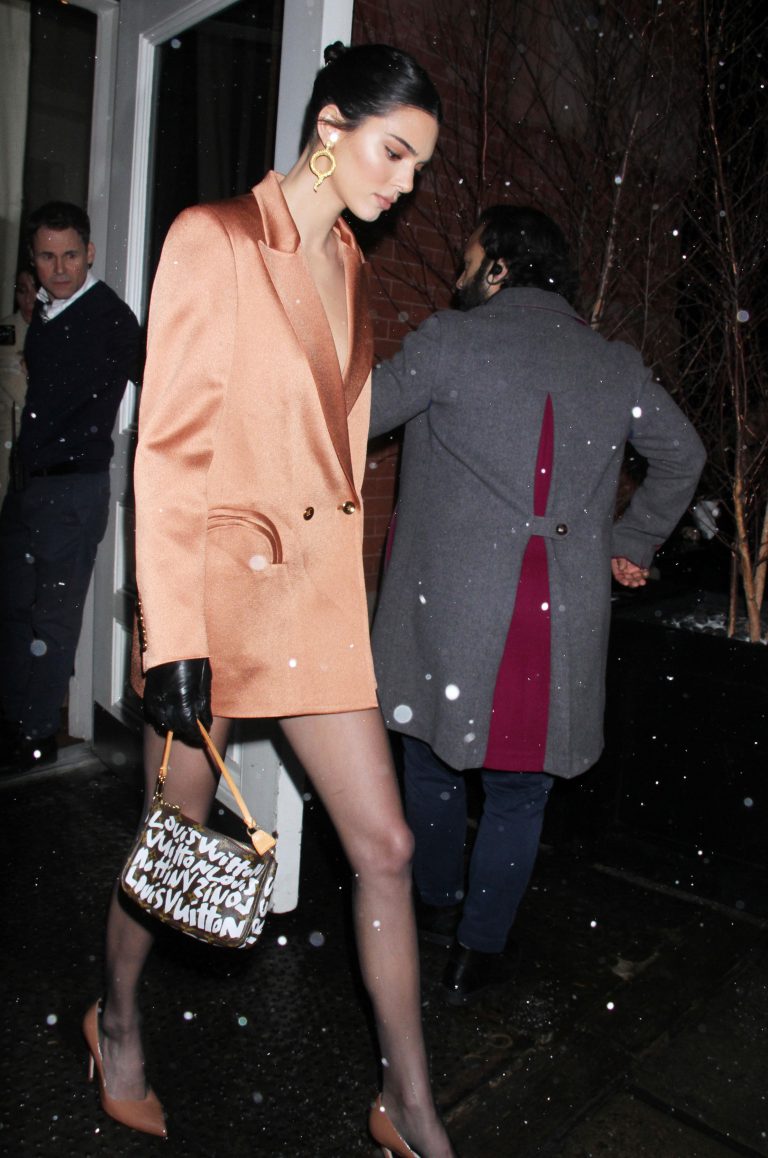 7. I Couldn't Help But Wonder…Just Where Do I Get a Saddle Bag?
In his SS00 show for Dior, John Galliano debuted an unusual handbag design: a shoulder bag crafted with undulating curves into a saddle shape. Cut to a few months later, and it was on the arm of none other than Carrie Bradshaw, the protagonist of one of the biggest series of the moment, Sex and the City, catapulting it into a fashion frenzy. Dior capitalised on the Saddle Bag's popularity by launching myriad new versions in the years following, and we were delighted to see the bag officially relaunched in 2018. Alongside Louis Vuitton's hyped designer collaborations, the Saddle bag heralded a new era of '00s 'It Bags', bolstered by a growing appetite for celebrity culture. An appearance on Sex and the City became a calling card for a number of It Bag phenomenons, including the Fendi Baguette, Hermès Birkin and Judith Lieber clutches.
8. Hermès Goes Avant-Garde for Gaultier
In 2003, Hermès made a surprising move – they hired the enfant-terrible of fashion, Jean Paul Gaultier, as their new artistic director. It proved to be a fruitful decision for the brand, as Gaultier went on to produce some of the most coveted Hermès handbags designs ever created. The So Black collection draped the iconic Birkin in jet-black leather and gunmetal hardware, while the Shadow Birkin transformed the bag's features into a playful trompe l'oeil embossing. The Kelly was also reinvented in a delectable array of fabrics, including the Teddy Kelly, cosily wrapped in shearling, and the Picnic Kelly, made from wicker. Gaultier's approach of subverting iconic handbag silhouettes from the brand's history, making them enticing for a whole new audience, has been repeated time and time again at fashion houses – just look at the recent success of Bottega Veneta's Daniel Lee in updating their classic Intrecciato weave into the much-desired Cassette bags.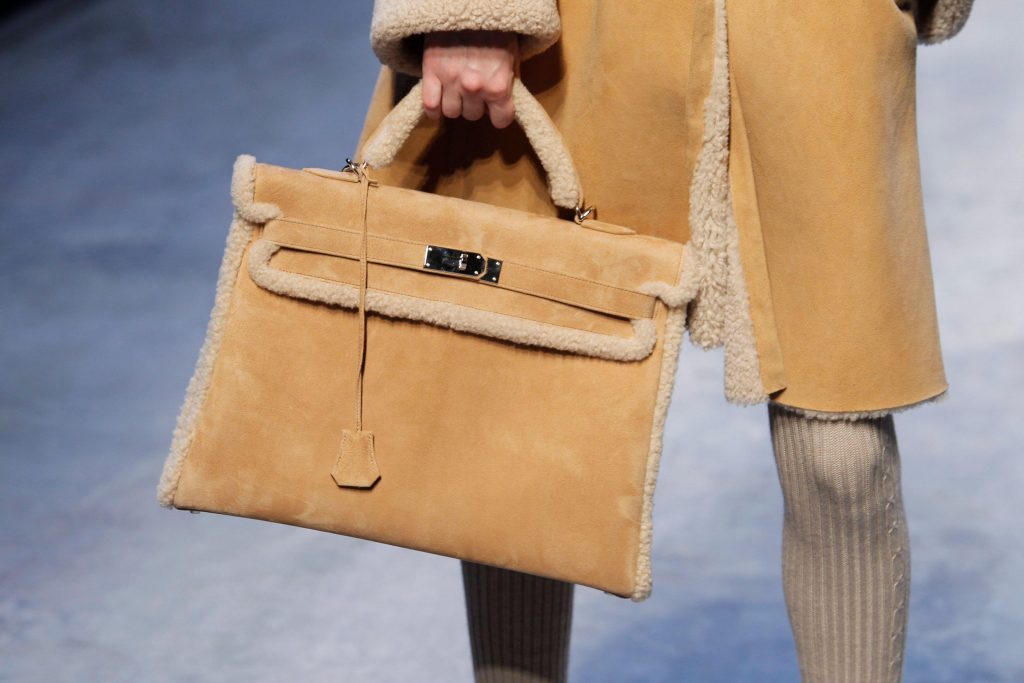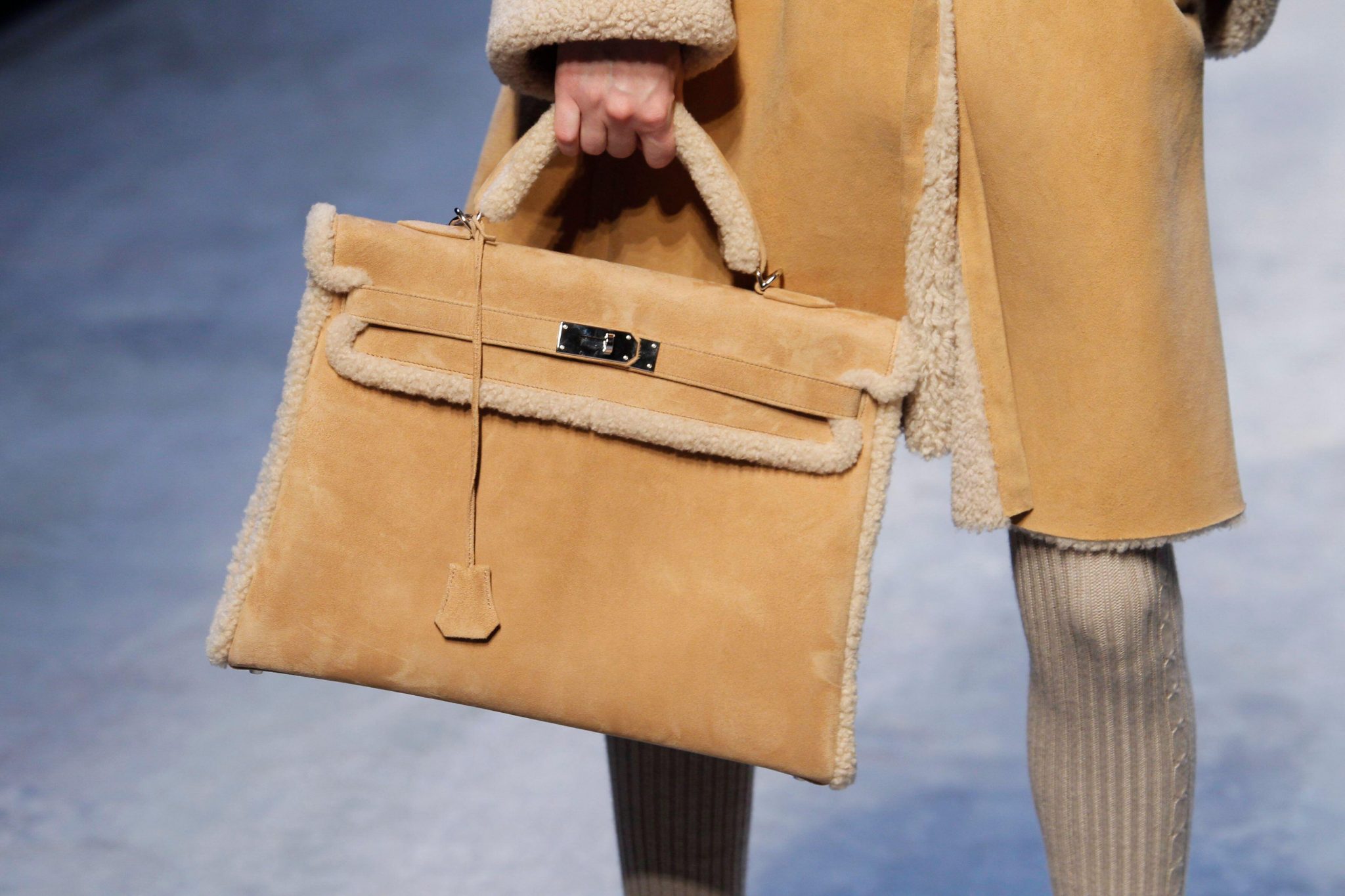 9. I'm Not A Plastic Bag: The Rise of Circular Fashion
After the high-flying consumerism of the '80s and '90s, in the '00s a new consciousness about sustainable shopping came into play. In 2007, the designer Anya Hindmarch released a canvas tote, emblazoned with 'I'm Not A Plastic Bag', in an attempt to reduce the amount of plastic bags in circulation. The tote sold 80,000 on launch date alone, and just like that, a wholly different It Bag was born. Brands became aware that taking a sustainable, ethical approach to production was something that consumers valued, and while change didn't happen overnight, large fashion labels are now under increasing pressure to address their supply chains. In 2018, Chanel banned exotic skins from their accessories, while the set for Dior's SS20 show featured 164 trees that were subsequently replanted around Paris. At the same time, secondhand shopping has grown dramatically in the last 20 years, with one of the key attractions for many shoppers being that it offers a sustainable alternative to buying brand new – something that we are happy to be championing ourselves at SACLÀB.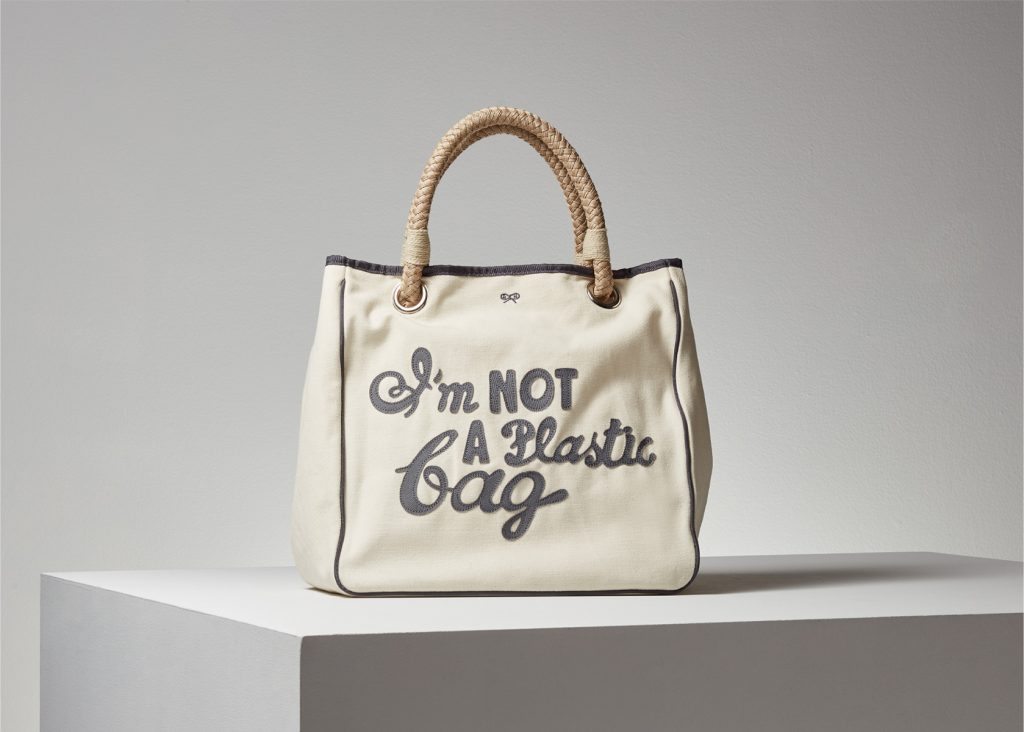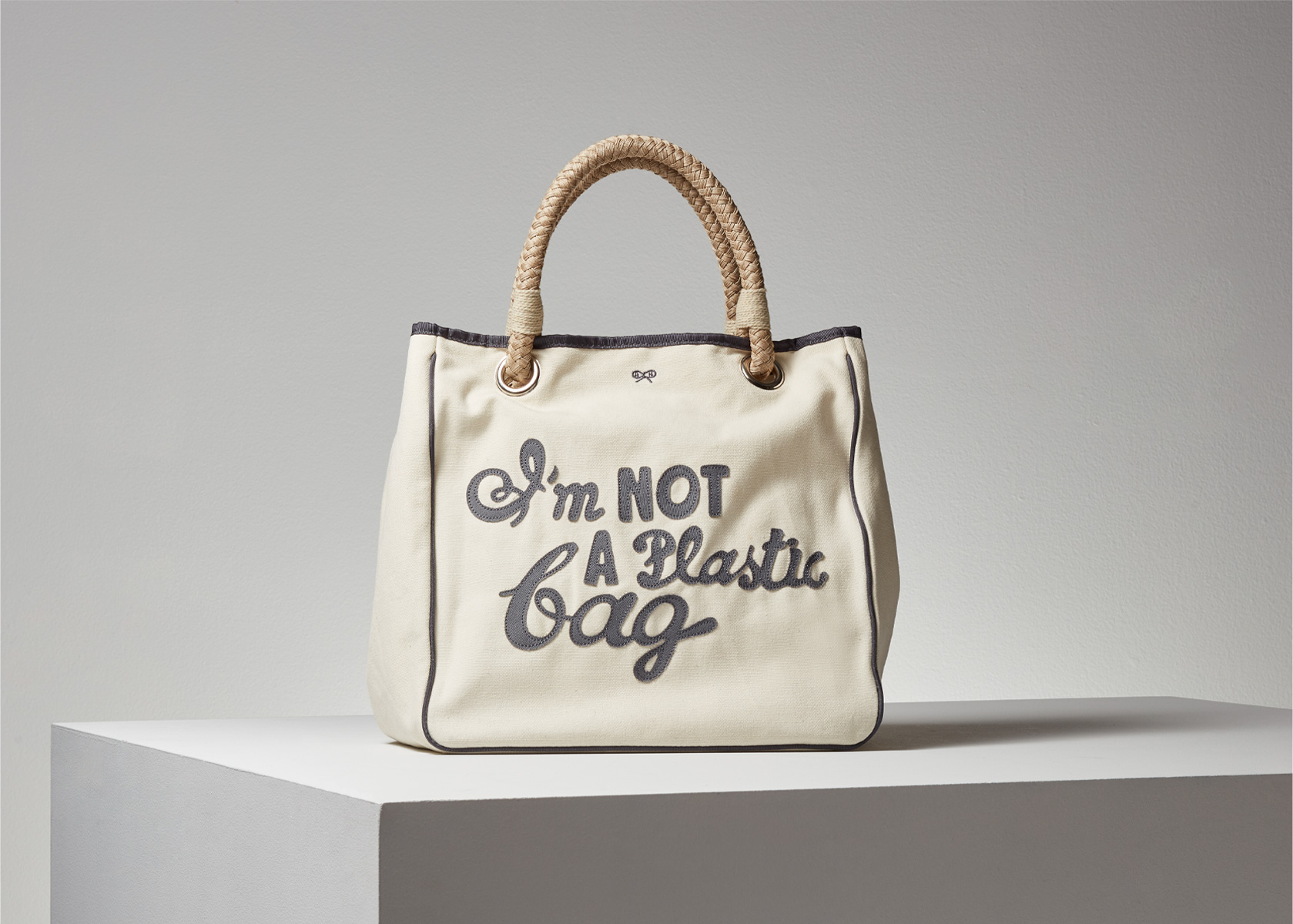 10. The Himalaya Birkin Peaks at Auction
At the turn of the millennium, the idea of a handbag taking top billing at a major auction house was a little far-fetched. But as more and more collectors saw the value of investing in high-end designs – namely, Hermès and Chanel bags – auction houses such as Christie's and Sotheby's set up dedicated handbag departments to answer demand. In 2016, an Hermès Himalaya Birkin was presented at Christie's saleroom in Hong Kong. One of the rarest of the brand's creations, impeccably crafted from snowy white Niloticus crocodile and finished with diamond-encrusted hardware, it broke all records to hammer in at US$300,168 – the most expensive handbag in auction history (a record which has been broken several times since). The price made headlines worldwide, and cemented the reputation of high-end designer handbags as a luxury good with true staying power.
2.55, Birkin or Lady D – which iconic handbag do you have your eyes on? Let us know what's on your wishlist, and we'll take care of the rest.
Looking to sell your designer handbag?
Get an offer today and start selling
Sign up to our newsletter
Be first in line for our latest arrivals, alongside journal updates, exclusive treats and more.
Please confirm your subscription in the email you've just received.
Thank you! You've successfully subscribed.
It seems you are already signed up!
Please enter the correct email address
By subscribing I accept the privacy policy and the indications specified on data handling.
Make a Request
We do our best to find bags for our customers on request. However, this might take up to 6 months.
Warning!
You have reached the limited requests per customer.
Thank you for your enquiry!
Please check your email for further instructions.
You have reached the limited requests per customer.