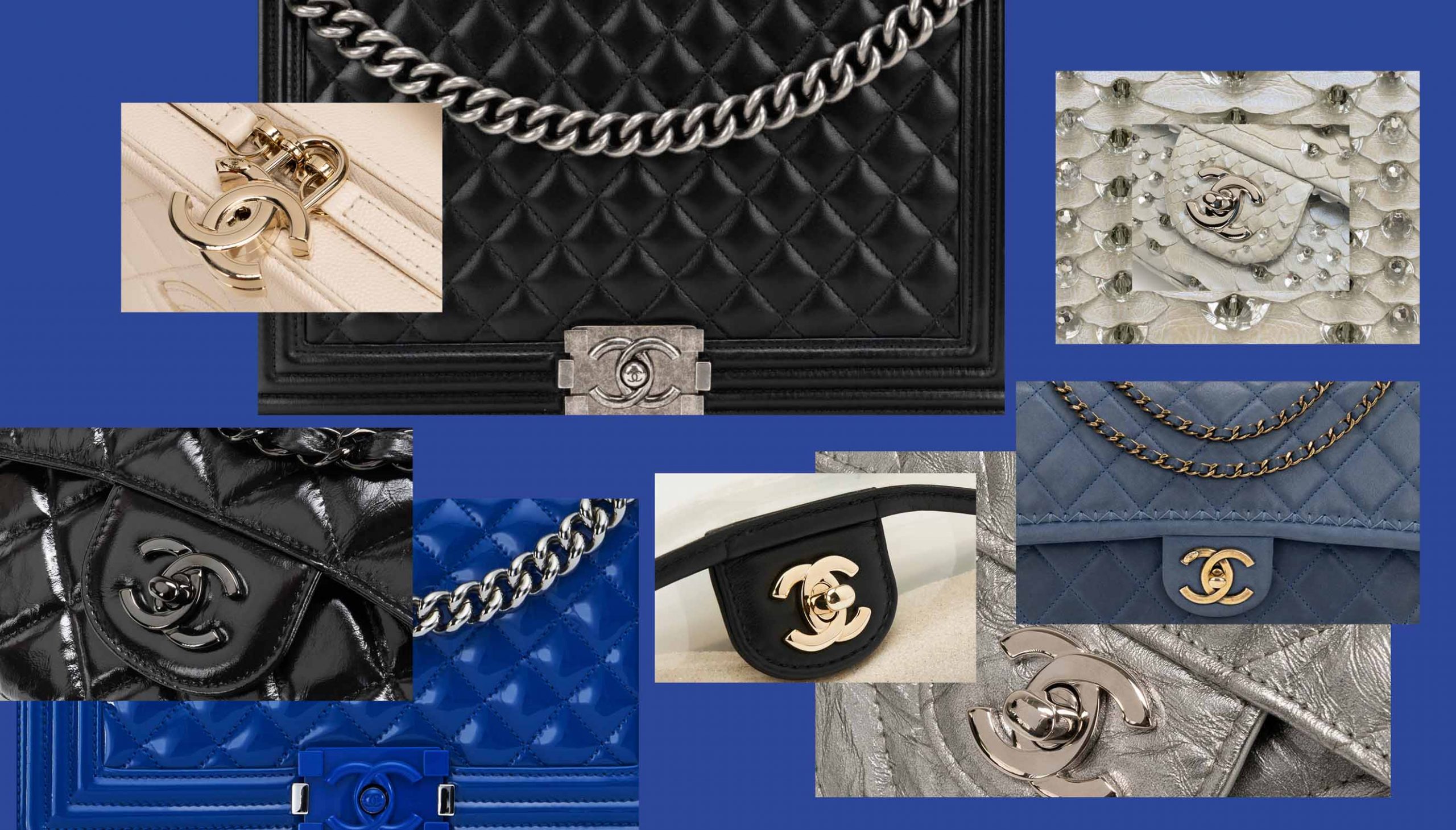 Chanel Hardware: Your Essential Guide
LÀB REPORT
One of the (many) delights of shopping for a Chanel handbag is the sheer choice available at your fingertips — as we've covered previously, the fashion house's adventurous approach to colour and texture means that each season brings a host of new handbag models into the secondhand market. So, where to start? A helpful strategy is to whittle down your search not just to handbag colour, but also hardware. The chain strap, clasp, zips and screws on your Chanel bag can make just as big an impact as the material itself. Read on to discover your handbag hardware options.
Hardware history
The shining CC clasp on the front of a Chanel Classic Flap or Boy Bag has to be one of the most iconic hardware features in handbag history. This unmistakable logo accent was first introduced by Karl Lagerfeld in the '80s, and many regard it as the 'classic' Chanel look. Before then, the Chanel 2.55 had a simple twist-lock clasp, which is now known as the Mademoiselle Lock, a tribute to the fact that Coco Chanel never married. You can find this twist-lock style on the 2.55 Reissue — a pared-back alternative to the Classic Flap if you prefer a logo-free hardware look. On Boy Bags, the CC emblem is placed on a rectangular metal plaque, so this bag's hardware makes even more of an aesthetic impression than usual.
The chain strap that features on the majority of Chanel handbags is rumoured to have been inspired by the key chains worn by nuns in the orphanage Coco grew up in, the bridles of horses, or a soldier's bag strap. Whatever its origin, take note that Chanel chain straps vary between handbag styles: a 2.55 Reissue has a pure chain strap, a Classic Flap has leather interlaced within the chain, and the Boy Bag has a much chunkier chain, befitting its edgier vibe.
Good to know
When purchasing your Chanel handbag, pay close attention to its hardware — it's a key marker of authenticity. Metal hardware should feel heavy and expensive, with no peeling (you can find an in-depth dive to authenticating your bag here). There is a chance however that over time, well-loved Chanel hardware may tarnish. In order to minimise this, make sure to invest in a professional jewellery polishing cloth, store your bag in a non-humid environment, and treat it to its complimentary after-purchase SACLÀB spa trip when it's in need of some extra TLC. Read our Chanel Care Guide for more expert advice on how to make your handbag last.
Hardware: Classic
Shiny gold
High on many handbag wishlists is a black leather quilted Classic Flap with shiny gold hardware: a timeless combination of two of Chanel's core colours. One of its most common finishes, shiny gold hardware exudes glamour. If you are shopping vintage Chanel (pre-2008), take note that these styles are made with 24-karat gold-plated hardware, giving them a richer gold tone than usual (you can spot them by the small hallmark engraved on the top left of the CC).
Brushed/matte gold
Want a more toned-down gold look? Chanel offers brushed and matte gold hardware for a softer gleam. Pair it with pastel pinks, blues and greens for a feminine feel.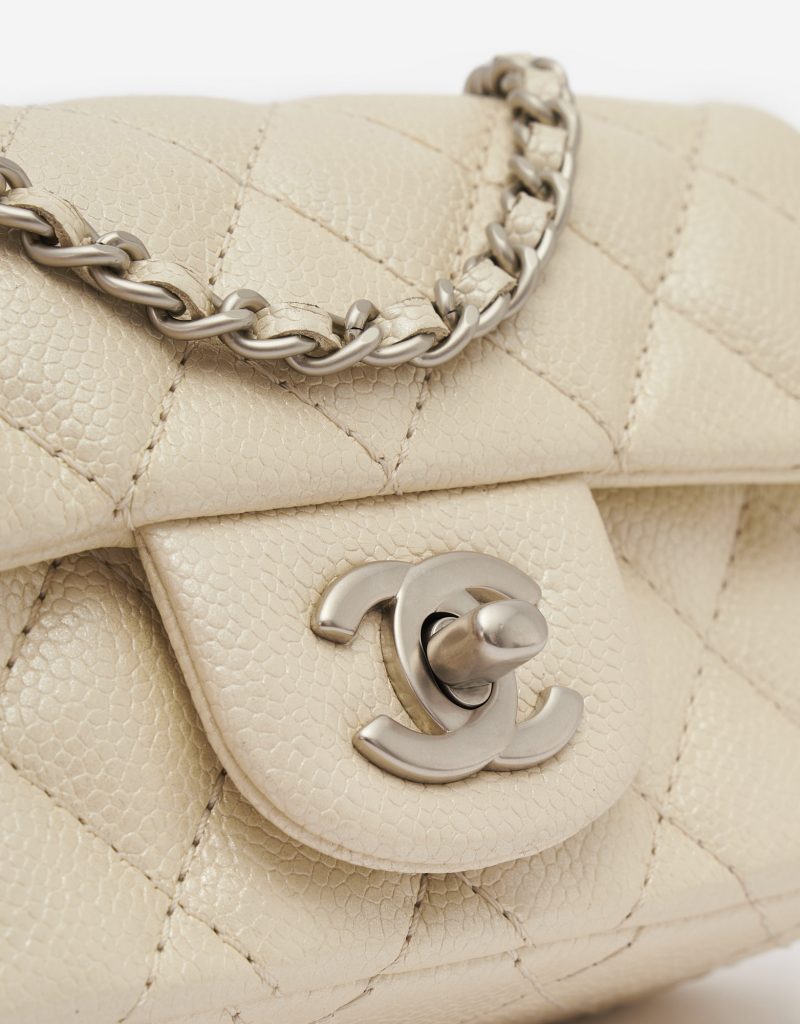 Pale gold
Reminiscent of Champagne, pale gold hardware works wonders with white and cream Chanel handbags, as well as light metallic leathers.
Antique gold
Often seen on Boy Bags, antique gold has a brassier tone and a slight patina that will lend your bag an aged, vintage look.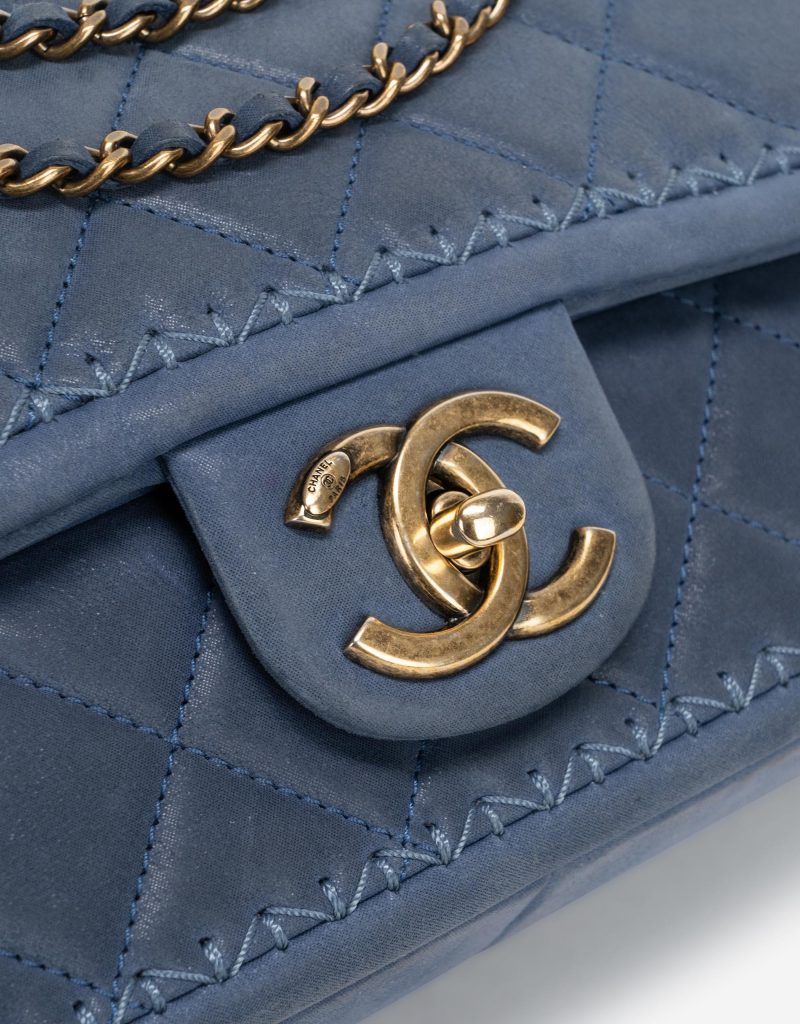 Shiny silver
If you tend towards silver rather than gold jewellery in your everyday outfits, then shiny silver hardware could be the way to go. Its cool, understated hue provides a great contrast to jewel tones, exotic brights and classic tweeds.
Ruthenium
Think of Ruthenium as silver's equivalent of antique gold. It offers an edgier, more distressed look compared to shiny silver, with a hint of gunmetal. Like antique gold, you'll often find it on Boy Bags. We love it with bright reds and pinks.
Hardware: Rare
So Black
Like Hermès, Chanel has a So Black line of handbags which are treasured by collectors: jet-black leather, matched dramatically with shiny black metal hardware. The brand also produces another So Black variety with blackened Ruthenium hardware.
Iridescent
In 2016, Chanel released the first of its iridescent Boy Bags, featuring dark metallic leather with patinated hardware reminiscent of an oil slick. Incredibly popular with young collectors (including Kylie Jenner), this hardware has since been used on a number of metallic and rainbow Boy Bag styles, and some Classic Flaps too. Seek out for an extra dose of shimmer.
Plexiglass and enamel
For a fashion-forward look, Chanel's plexiglass and enamel hardware is the way to go. Crafted in block tonal colours, you can find the double CC either inlaid with enamel, or molded entirely in plexiglass. To go one step further, seek out a Lego clutch, where both the body of the bag and its oversized CC emblem are made from playful brick-like plexiglass.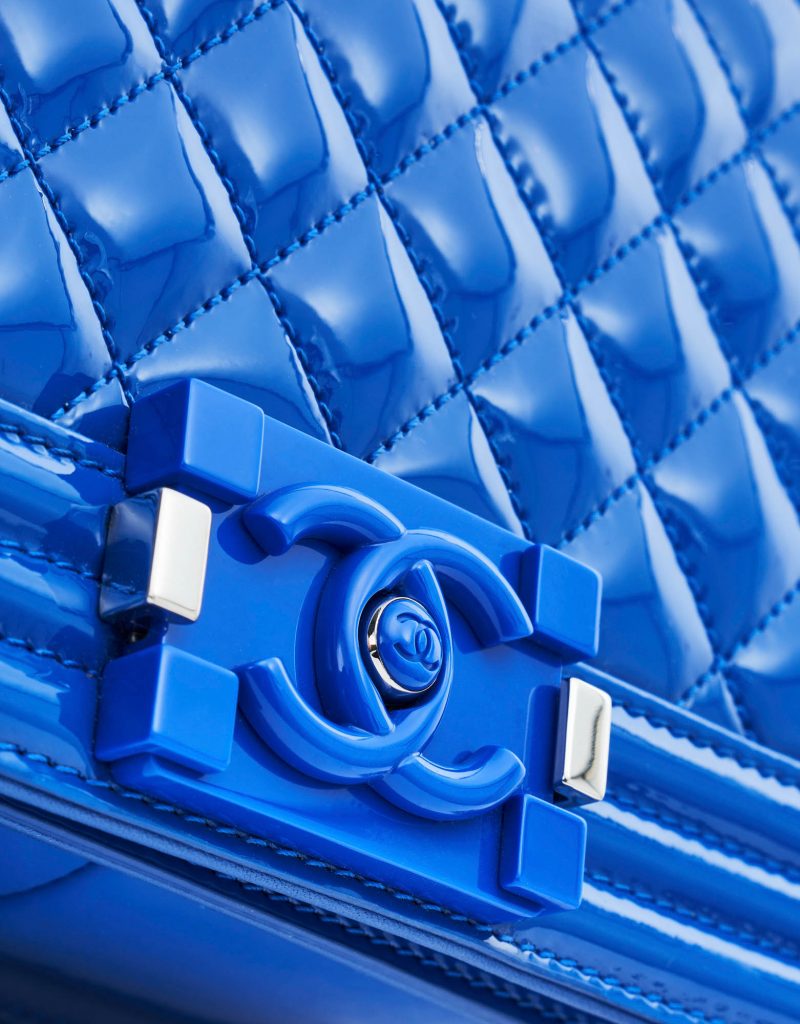 Pearls and embellished
If you're a fan of the classic black and gold Chanel look, pearl-embellished hardware should be on your wishlist. Another signature Chanel material, a pearl-encrusted double CC is the epitome of Parisian chic. Because Chanel releases new bag styles with every season, often aligning to a particular theme, you'll find a number of limited-edition iterations of imaginatively embellished hardware on the secondhand market, including decadent jewels, filigree gold and chain-effect enamel. Time to get browsing…
Looking to sell your designer handbag?
Get an offer today and start selling
Sign up to our newsletter
Be first in line for our latest arrivals, alongside journal updates, exclusive treats and more
Thank you! You've successfully subscribed.
Thank you! You've successfully subscribed.
It seems you are already signed up!
Please enter the correct email address
By subscribing I accept the privacy policy and the indications specified on data handling.
Make a Request
We do our best to find bags for our customers on request. However, this might take up to 6 months.
Warning!
You have reached the limited requests per customer.
Thank you for your enquiry!
Please check your email for further instructions.
You have reached the limited requests per customer.