From Caviar to Canvas: A Guide to Chanel Leathers and Materials
LÀB REPORT
Considering investing in a Chanel handbag? When it comes to designer accessories, beauty really does run skin deep: the material a bag is crafted in can be just as important as its style.
From hard-wearing calfskins to avant-garde plexi, arm yourself with the facts and find a secondhand Chanel bag that's suitable for your lifestyle with SACLÀB's essential guide to Chanel leathers and materials.
Key Considerations
Before beginning your Chanel journey, it helps to weigh up your priorities. Ask yourself the following questions:
Is this bag for everyday use, or special occasions?
Would you prefer a dark or light/bright colour?
How structured do you like your bag to look?
How much time and energy do you want to spend looking after your bag?
Are you precious about the condition of your bag, or will a few scratches not faze you?
Will you want to resell the bag eventually?
What's your budget?
All set? Then let's dive in…
Chanel Leathers
Lambskin
Lambskin leather is one of Chanel's most desirable handbag skins. It has a butter-soft, smooth finish with a luminous sheen, and is coveted for its luxurious, dressy aesthetic. If depth of colour is high on your priority list, lambskin is the material for you – it offers the darkest blacks and the richest brights around. For all its major attributes, Chanel lambskin does have its complications: due to its delicate, untreated texture, it can be more prone to damage than other leathers, and needs to be stored carefully when not in use.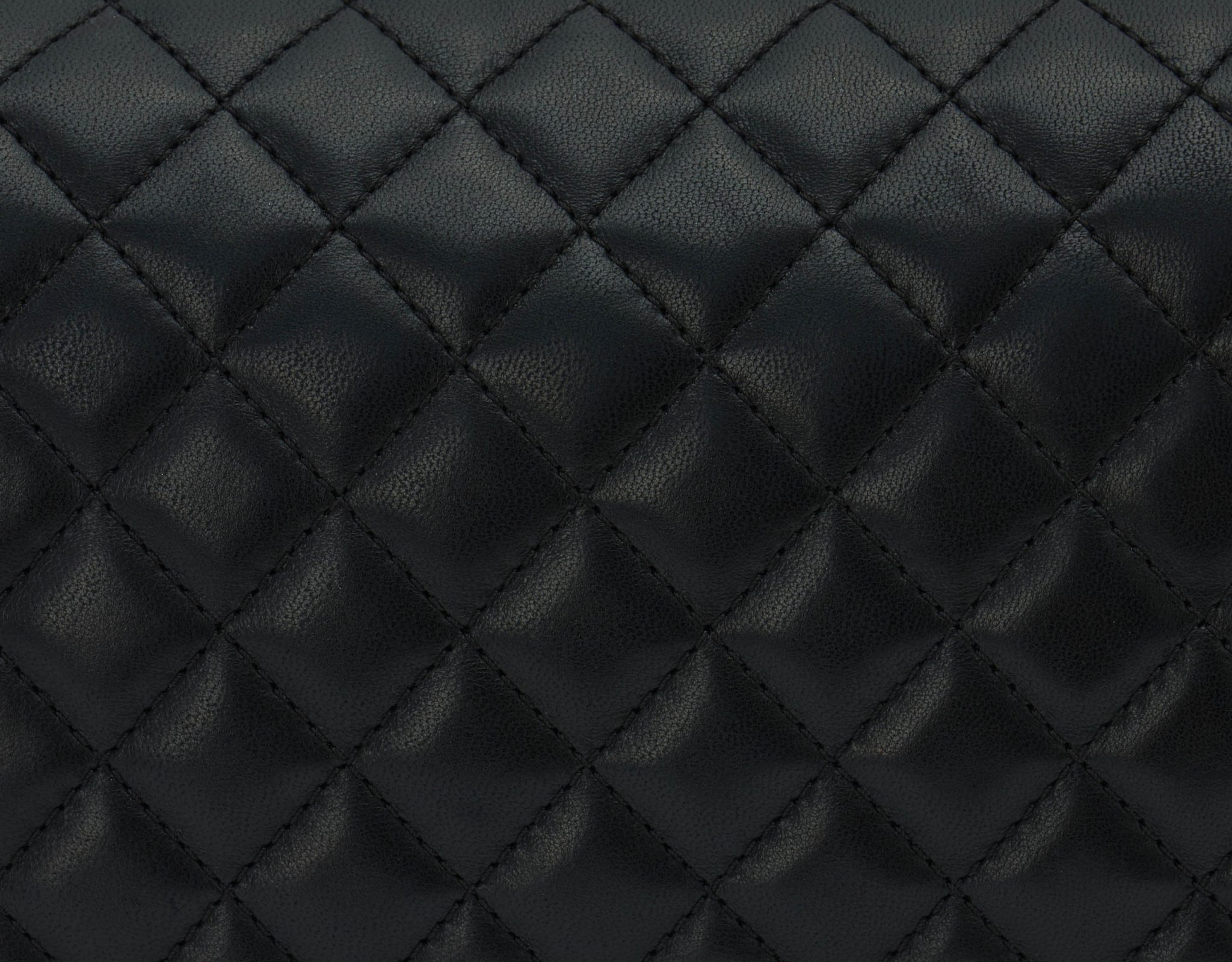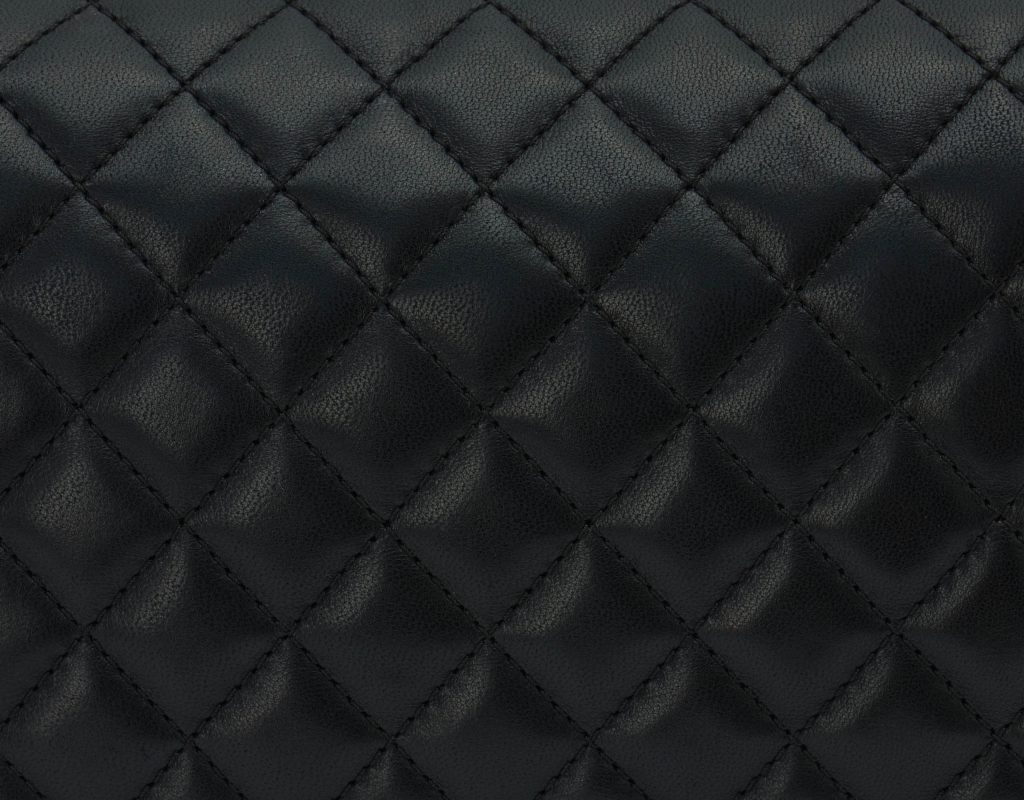 Small scratches can be easily buffed out either with your finger (the natural oils in your skin help), or with the buffing cloth that comes with the bag. But deeper scratches, stains or rubbing on the corners of the bag are less easily fixed. And if you're in the market for a pale colour, beware that colour transfer can occur with lambskin if you wear your bag next to dark denim (something to especially consider if you're buying a cross-body bag that will sit close to your hip).
Caviar
If you're looking for a durable Chanel bag that will stand the test of time, make caviar leather your go-to search term. A popular grained calfskin leather with a pebbled finish, it's slightly heavier than lambskin, and has a much more scratch- and water-resistant surface, so you can use it every day with confidence. Some collectors see caviar leather as more informal than lambskin, but at the same time its treated finish does lend more structure to a bag, making it a great option for the office.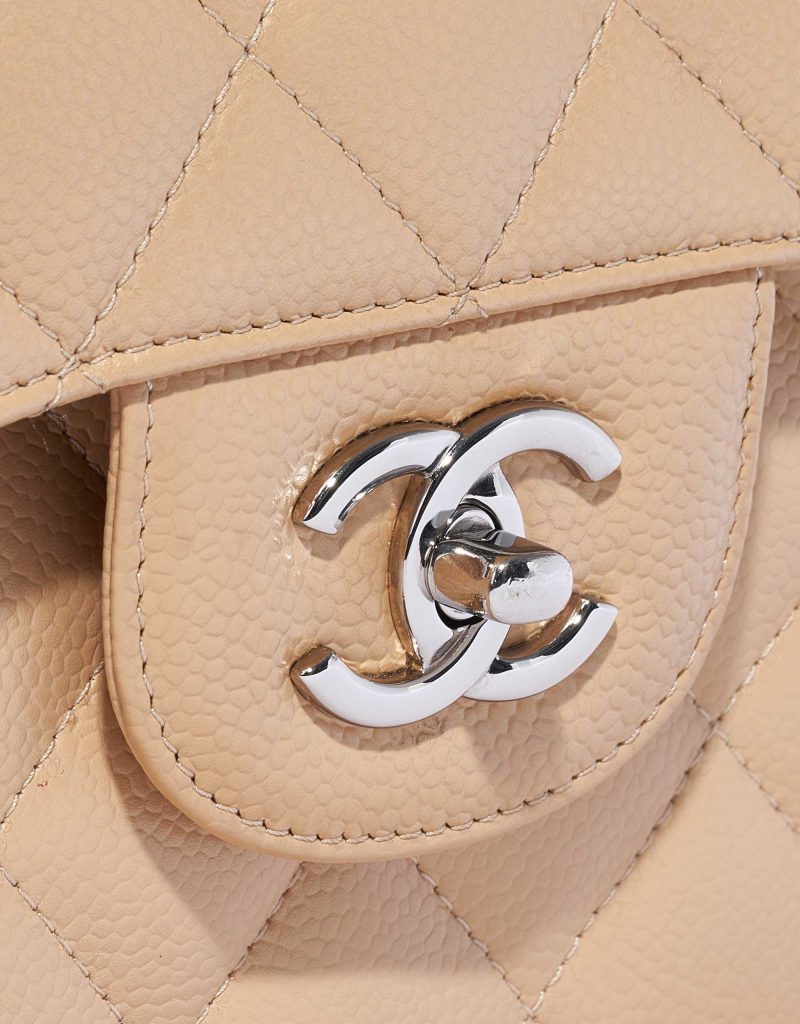 Due to its practicality, caviar is very well suited to smaller accessories that are frequently handled, such as wallets, as well as large-surface tote bags and shoppers that are more prone to bumps. Because of its durability, bags crafted in caviar leather perform well on the secondhand market, making them a fantastic long-term investment. Please note that caviar leather is not indestructible – you will still need to look after your bag to ensure it retains its good looks for years to come!
Calfskin leathers
Can't choose between lambskin and caviar? Untreated calfskin is a great halfway house. It's both smooth, with a fine grain, but also slightly more durable than lambskin. For a vintage vibe, aged calfskin is another lauded leather, most often encountered on Chanel's 2.55 Reissue bags.
It has a creased, slightly faded look that's great for hiding general wear and tear – and adding a dose of rock 'n' roll to everyday looks. Glazed calfskin has a luxurious shimmer that looks especially beautiful when quilted – although bear in mind, it can be more prone to scratching.
Patent leather
Chanel's patent leather handbags have a high-gloss shine that adds instant glamour to any outfit. It works especially well with brightly coloured bags, giving a deep pigment, and adds a dash of drama to black leather. Despite its structured, highly treated finish, patent bags can be more high-maintenance than you might expect.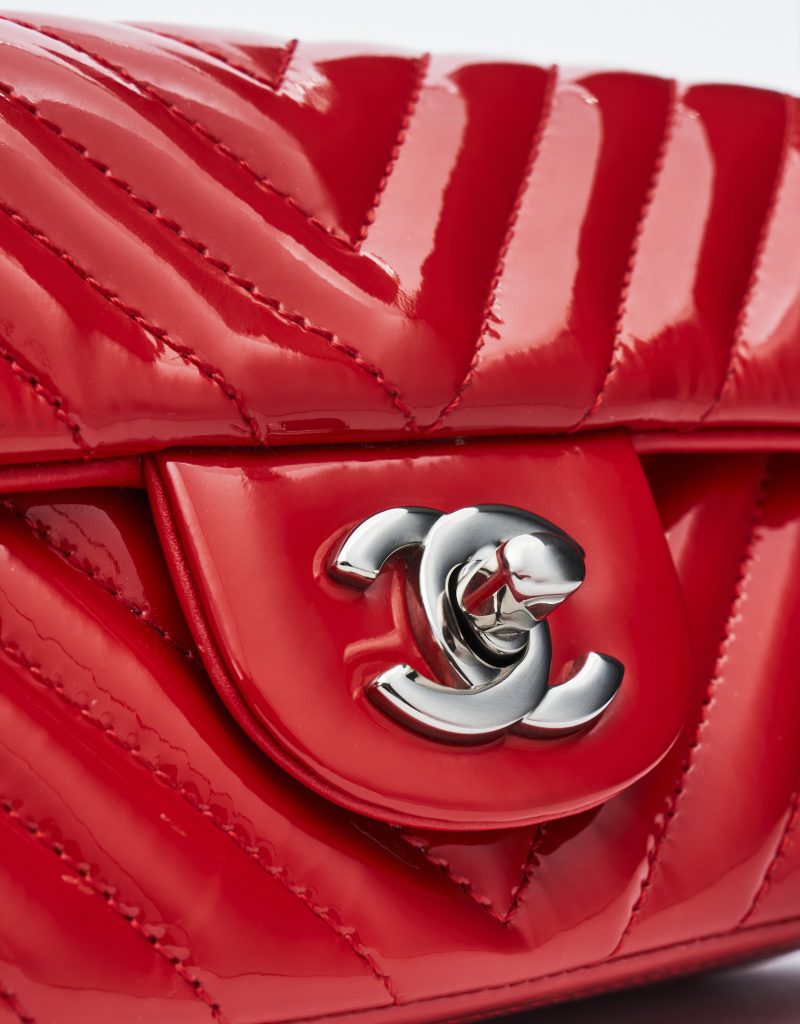 They are prone to staining and colour transfer, and have been known to not fare well in humid conditions. Because of its reflective qualities, any imperfections or creases can be very noticeable on a patent Chanel bag, so it's one to look after carefully.
Goatskin
Although not quite as common, Goatskin is a good hybrid between lambskin and caviar leather: it's more matte and structured than lambskin, giving it greater longevity.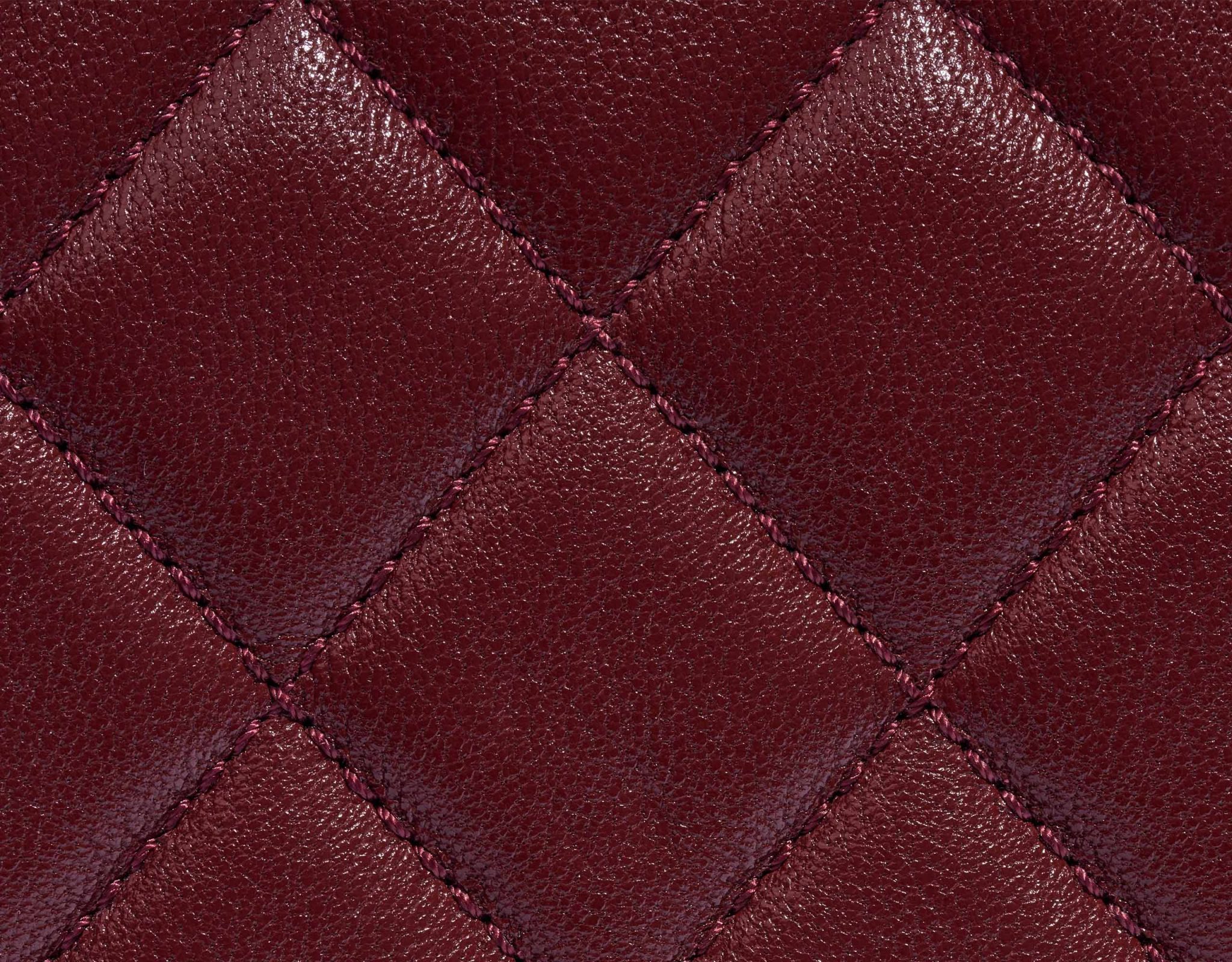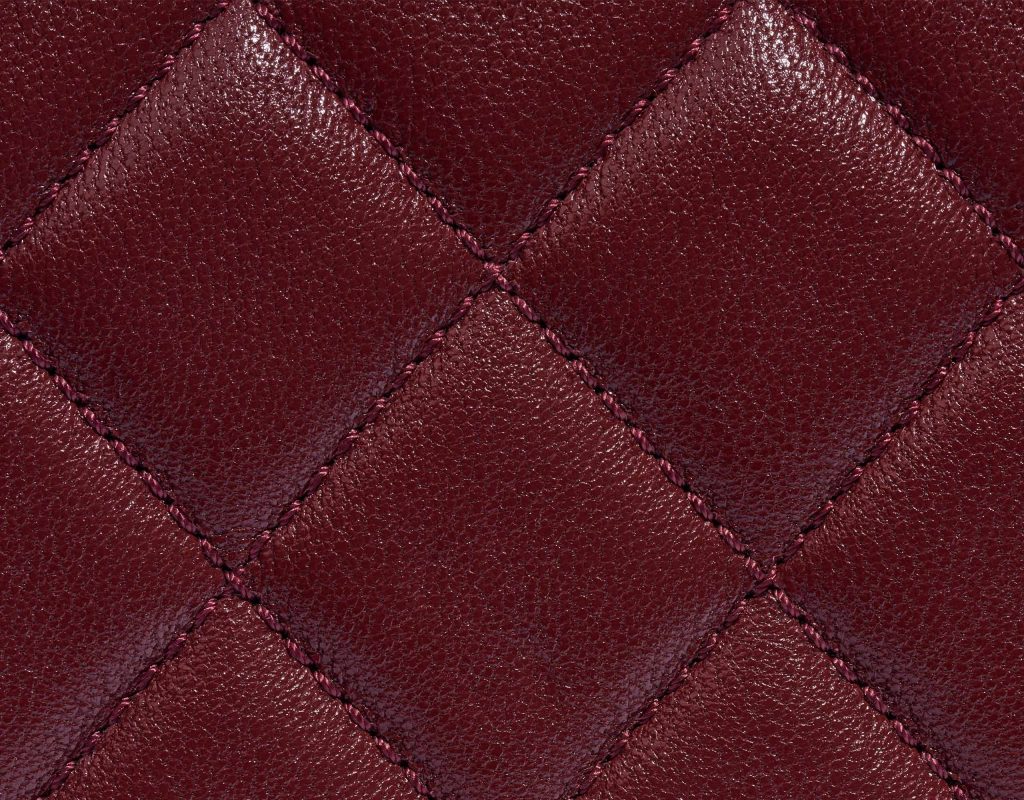 Deerskin
Chanel deerskin leather, also known as Cerf, used to be exactly that: deerskin. However, due to the weightiness of this leather, the fashion house has instead been replicating the look of Cerf using pebbled calfskin (a finer pebble than Caviar).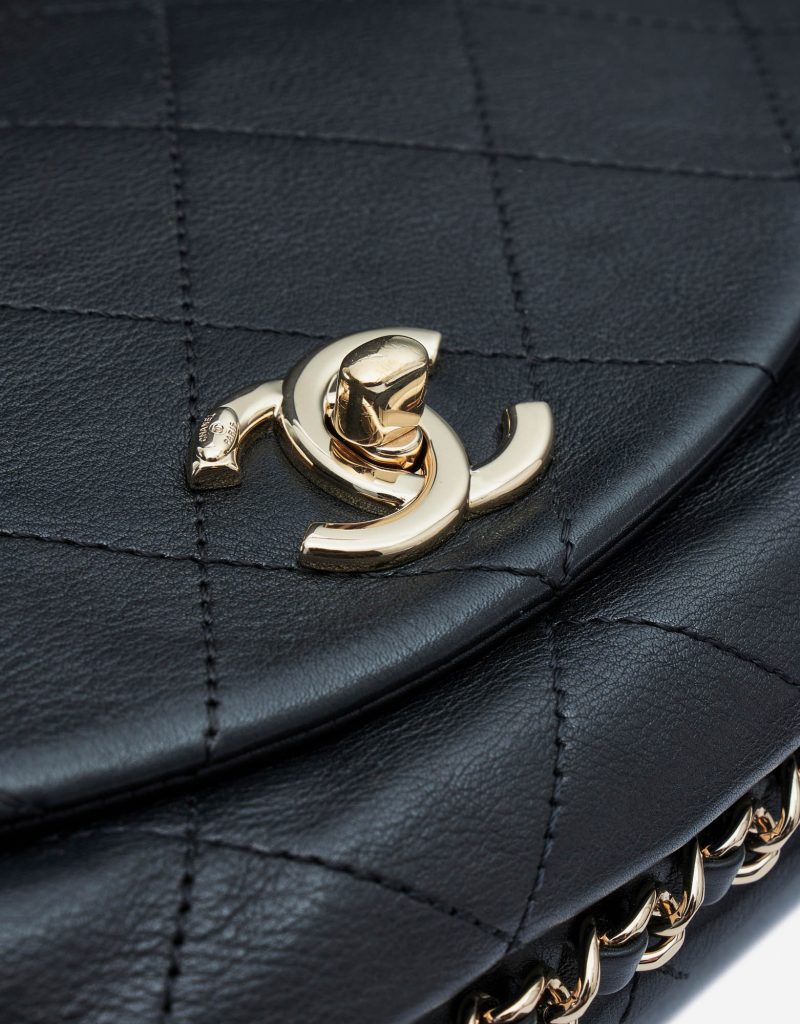 Exotics
If you want a truly standout, collectible piece, an exotic Chanel handbag is a must: although we would advise saving an exotic accessory for special occasions, rather than everyday use, due to the fragile nature of these skins. The most popular exotics to be found on Chanel bags include python, often seen on the Classic Flap; shiny crocodile and alligator, which command the top prices at auction; and galuchat (stingray), an exquisite and surprisingly hard-wearing skin most commonly found on the central panel of Boy Bags. Lizard is more of a rarity at Chanel, typically encountered on small vintage bags from the '80s or '90s. This skin can be particularly delicate, so it's one to treat very carefully.
In 2018, Chanel made a surprising announcement: that they would be stopping production of their exotic-skinned accessories due to supply chain issues. Whether they will one day restart production once they've found a sustainable source remains to be seen, but in the meantime this has led to an increase in price on the secondhand market for exotic Chanel bags (on what was already the priciest skins), making them a potentially lucrative investment for the future.
Alternative Chanel Materials
Tweed
Not wedded to leather? Tweed is one of Chanel's most iconic hallmarks, and makes a stunning option as a bag material. Used by Coco Chanel since 1925, the designer was a true innovator when it came to reinventing this traditional material, weaving in wools, silks, cotton (and even cellophane) to make her tweeds unique.
This approach continues today at Chanel, and every season new tweeds are released in dazzling colours and textures, embroidered with crystals or threaded with glitter. A tweed handbag is more resilient than you might expect, although they vary in terms of their 'neatness' – some styles are more likely to snag than others due to their texture, so be careful what you wear it with (watch out for sequins!).
Canvas
A Chanel canvas bag embodies the high-low style that Coco was famous for. While still a luxury fabric, it gives totes such as the Deauville a beachy, Riviera aesthetic that's perfect for off-duty occasions, while the graffiti-sprayed canvas backpack that Chanel produced in 2014 fast became an It-Girl hit for its combination of grunge and glamour.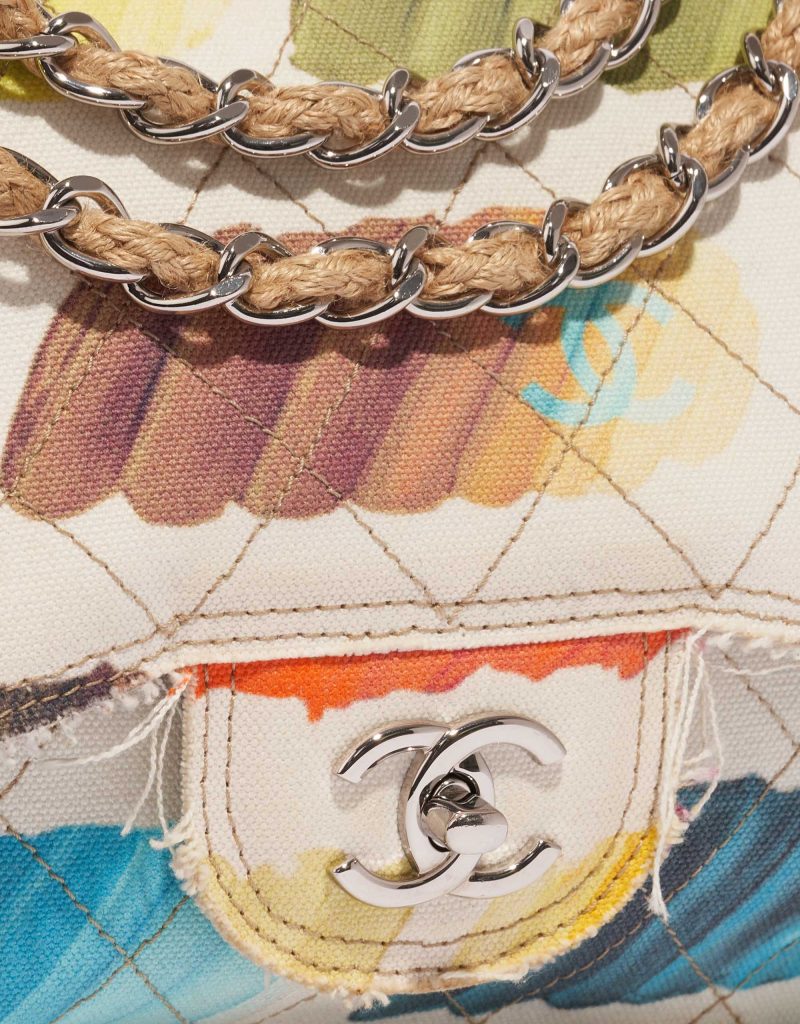 Velvet and embroidery
If opulence is your objective, make a beeline for Chanel's velvet and embroidered bags. Velvet has a soft, plush finish that makes it the perfect partner to dinner, and needless to say needs to be diligently taken care of. Similarly, the brand has produced some exquisite embroidered creations over the years (including one of SACLÀB founder Oliver Stueck's all-time favourites, this rose brocade Timeless Jumbo).
Plexi
Chanel's plexi creations are all about high fashion and frivolity. Often playing a starring role in the house's imaginative runway shows, plexiglass bags have in the past taken the form of milk cartons, rocket ships, perfume bottles, giant pearls and camcorders. Many of these have since become rare collector's items, but you'll easily find one of Chanel's Lego Brick bags on the secondhand market, which come in a dazzling array of different plexi colours. A plexi bag makes for a great conversation starter, although you'll be limited in terms of space due to its unyielding structure. As a material, plexi ages well, with small scratches and scuffs being the most common issue to avoid.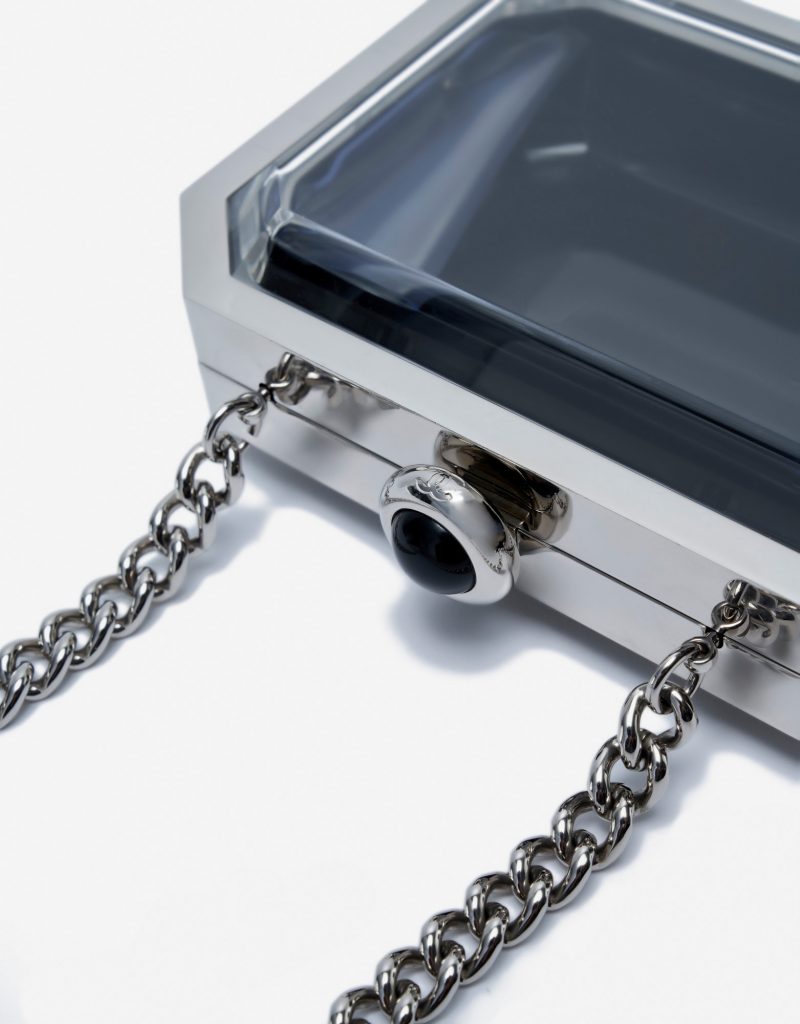 Ready to take the plunge on your next Chanel handbag? Let us know your dream material, and we'll take care of the rest. And remember – any purchase from SACLÀB comes with a complimentary after-care spa treatment, so you can ensure your bag gets the attention it deserves.
Looking to sell your designer handbag?
Get an offer today and start selling
Sign up to our newsletter
Be first in line for our latest arrivals, alongside journal updates, exclusive treats and more
Thank you! You've successfully subscribed.
Thank you! You've successfully subscribed.
It seems you are already signed up!
Please enter the correct email address
By subscribing I accept the privacy policy and the indications specified on data handling.
Make a Request
We do our best to find bags for our customers on request. However, this might take up to 6 months.
You can only create 3 requests at a time
Please remove one of your current bag requests to submit a new one.
Thank you for your enquiry!
Please check your email for further instructions.