Christian Dior: The Story of a Couturier
SACLÀB ICONS
In highlight of his life and legacy, Christian Dior's successors created iconic handbags that were - and still are - acclaimed around the globe.
It all started on Avenue Montaigne, in 1946 post-war Paris. Behind the 18th-century-style façade of house number 30, Christian Dior established one of the most influential couture houses to date. Financed by French entrepreneur Marcel Boussac, the artistically inclined couturier created avant-garde silhouettes and contributed to Paris' reputation as the thriving fashion capital it is today. We zoom in on the house's most sought-after bags, from the mid-1990s to today.
Christian Dior: A True Visionary
Born in 1905, Dior grew up in the idyllic seaside resort Granville, Normandy, as one of five children amid bourgeois amenities. At twenty-three, he pursued a career as a gallerist in Paris and surrounded himself with the creative pioneers of the time – Salvador Dalì, Jean Cocteau, Christian Bérard. Ultimately, indulged in the avant-garde and following the aftermath of the Great Depression, Dior found his passion for sketching and creating couture. Undeniably talented, he was hired by Swiss couturier Robert Piguet. Eventually, one of his first creations was worn by Brazilian style icon and socialite Aimée de Heeren to the Circus Ball in Versailles in 1939. The frivolously glamourous spectacle for Paris' elite that was, amongst others, attended by Coco Chanel, Elsa Schiaparelli, and Dior's future investor Marcel Boussac. Interrupted by the outbreak of World War II, Dior resumed his artistic affinity for couture in Paris, until in 1946, Marcel Boussac enabled his creative directory of an entirely new couture house: Christian Dior, in the eighth arrondissement adjacent to the Champs-Élysées. Dior was set to revolutionize the face of haute couture.
Femininity Reinterpreted: The New Look
Dior's first collection marked a sartorial reinvention of the modern 1950s woman. To feminise cuts, Dior emphasized the female silhouette with his iconic Ligne Corolle, and the collection's dramatic waist-fitting creations and flared skirts were celebrated as the New Look by the French upper class. Yet again, he gathered the time's cutting-edge masterminds and muses around himself and drew inspiration from Paris' most emancipated and exciting women. Despite his refined taste in accessories, however, handbags only became an essential component of Dior in the 1990s.
The 5 Most Iconic Dior Bags
"Like all your garments, your bag deserves your attention," Christian Dior recommends to his readers in The Little Dictionary of Fashion. First released in 1954, this advice still holds today. Stemming from long-established savoir-faire, Dior manufactures delicate, timeless masterpieces, and much-buzzed-about leather goods alike.
1. The Lady Dior
A bag as elegant as its namesake, the Lady Dior not only salutes royal fashion icon Diana, Princess of Wales, but also Christian Dior's legacy. With its metallic charms, for instance, the bag tributes the designer's tendency for superstition and his habit of carrying a tangle of talismans. And the quilted leather, stitched in a rattan pattern, is told to resemble the Napoleon III chairs that were provided for guests of the house's haute couture shows in Avenue Montaigne. Created by Dior's successor Gianfranco Ferré, the Lady Dior was gifted to the Princess of Wales in 1995 by the former French First Lady, Bernadette Chirac. Lady Diana became a loyal admirer of the handbag model, that was – and still is – manufactured from 144 pieces in Dior's ateliers in Florence.
2. The Dior Saddle
The funky-shaped bag designed by haute couture's enfant terrible John Galliano debuted at the Spring/Summer 2000 show. Coming in a variety of sizes, fabrics, and patterns – think all-denim, shearling-trimmed or printed with bold logos – the unconventional handbag rapidly took over the early 2000s. With its short shoulder strap and dangling charms, the Dior Saddle Bag marked a new era of ugly chic. Strolling through Manhattan on the quest for Mr. Big, Carrie Bradshaw not only met the 2000s zeitgeist but also significantly contributed to the Saddle Bag's success in Sex and the City. Discontinued years after, the Saddle Bag was revived by Dior's first female creative director, Maria Grazia Chiuri, in 2018 – and, yet again, it raised an unparalleled hype.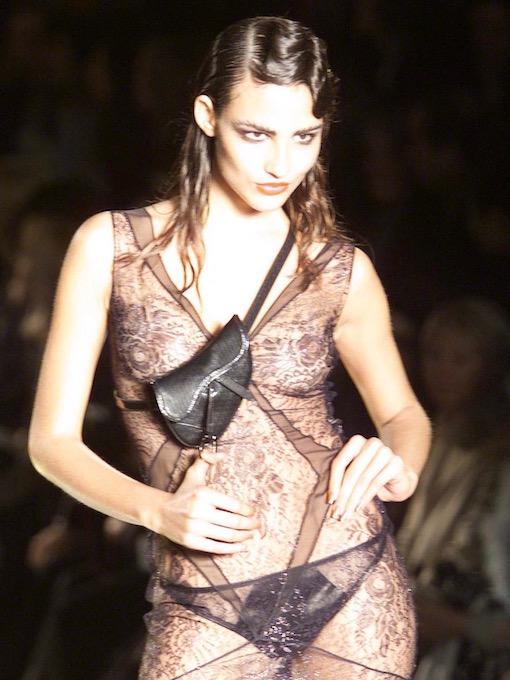 3. The Dior Book Tote
Simple and spacious, the Dior Book Tote is another one of Maria Grazia Chiuri's social media record-breaking creations for the brand. The tote bag excels through its impressive capacity as it easily fits all necessities for a weekend getaway. First introduced in Dior Oblique canvas at the 2018 ready-to-wear show, the casual, yet structured design is available in a range of colours and materials, from embroidered camouflage to monochrome calfskin.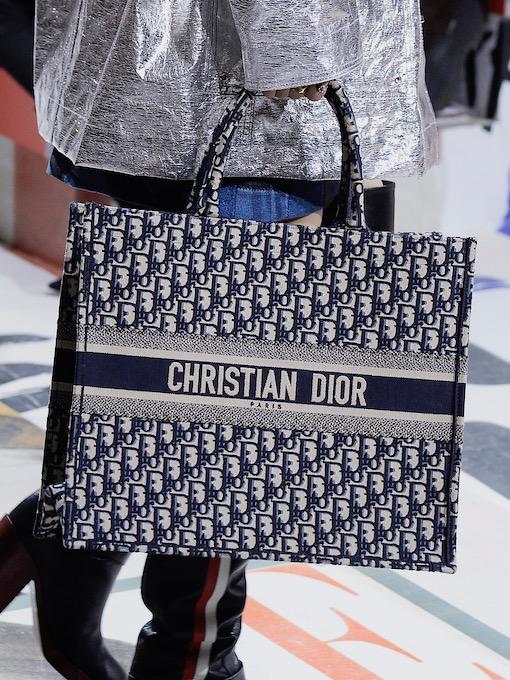 4. The Dior Diorama
Created by Raf Simons in 2015, the Dior Diorama is a sophisticated statement bag with a contemporary twist. The leather flap bag is architectonically embossed, which accentuates its timeless shape and refined chain. The bag has been reissued by Maria Grazia Chiuri in 2018, and comes in metallics, bright colours or studded.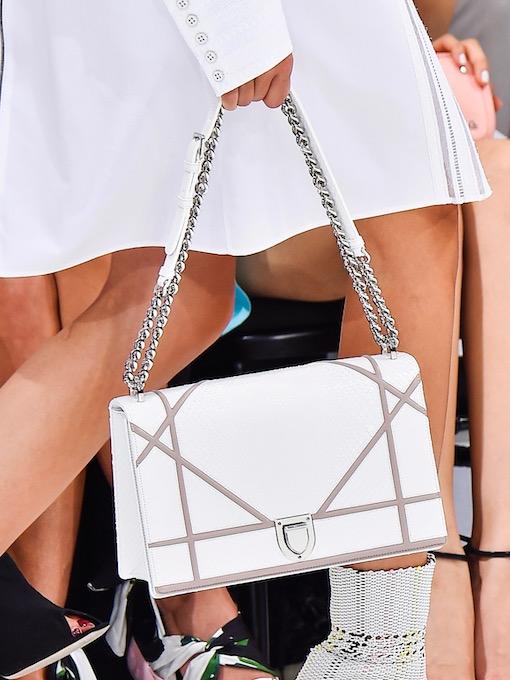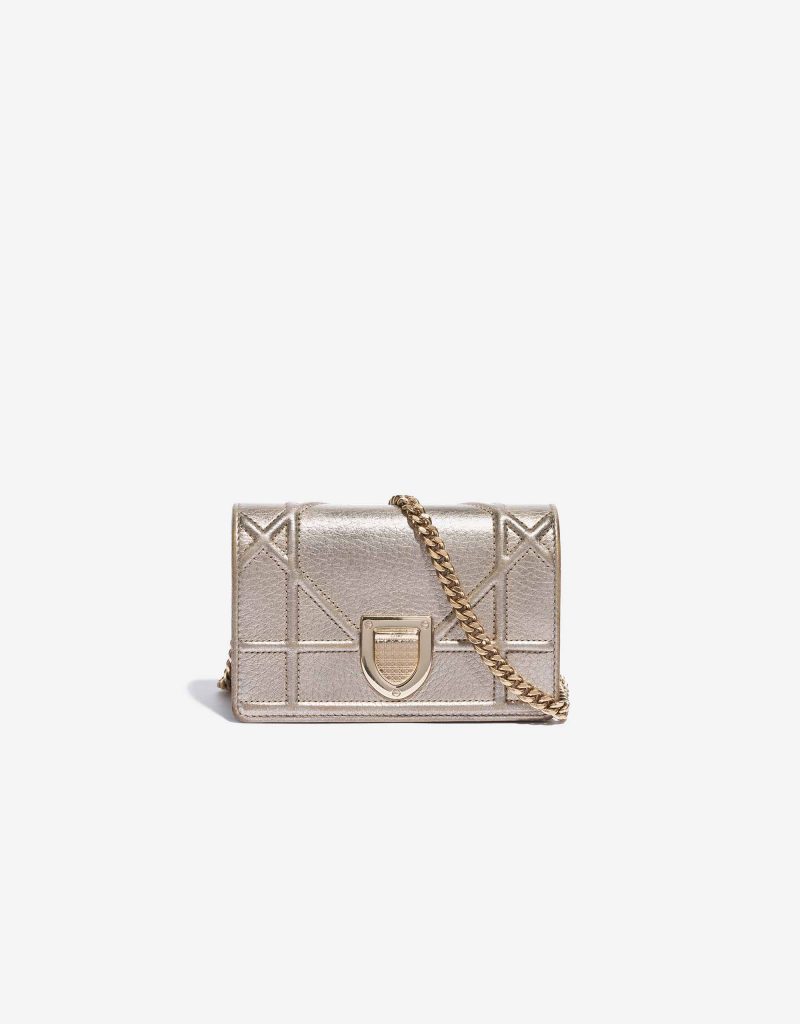 5. The Dior 30 Montaigne
Released only in 2019, the 30 Avenue Montaigne is a fairly new addition to Dior's accessory portfolio – but it is here to stay. The rectangular, mid-sized bag is an ode to the iconic Parisian address and features an oversized CD monogram clasp and flap. Amidst the current bulk of flashy designer bags, the Dior 30 Montaigne embodies a seasonless investment piece.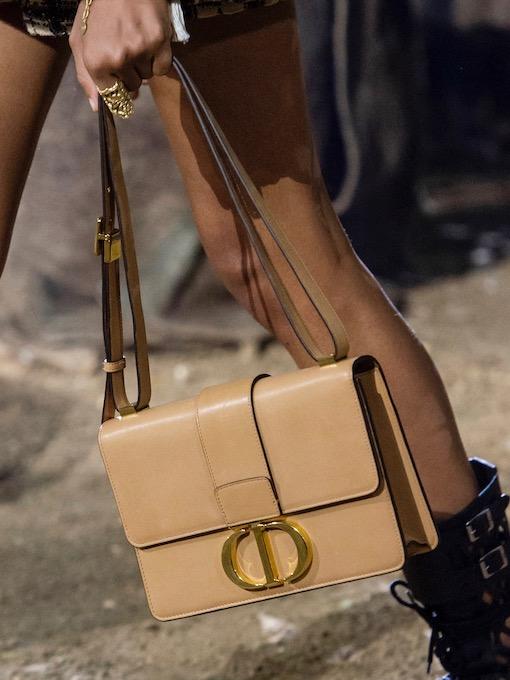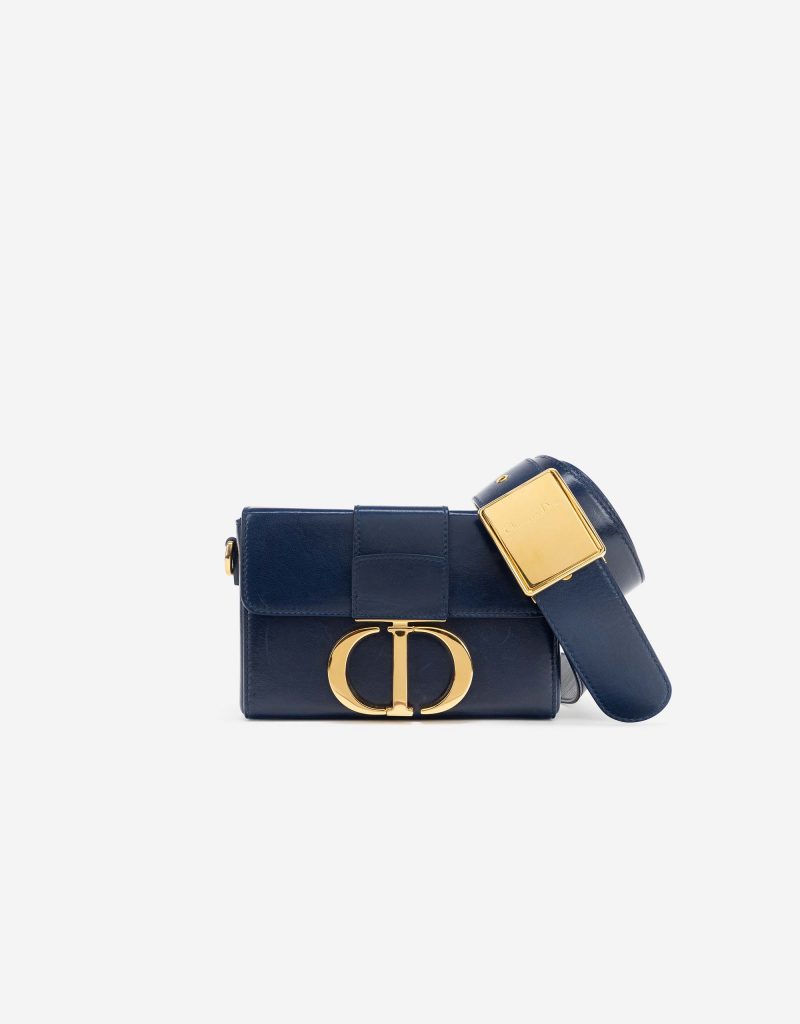 Shop our current selection of pre-owned Dior bags or contact our consults HERE for any requests or questions you may have.
Looking to sell your designer handbag?
Get an offer today and start selling
Sign up to our newsletter
Be first in line for our latest arrivals, alongside journal updates, exclusive treats and more.
Please confirm your subscription in the email you've just received.
Thank you! You've successfully subscribed.
It seems you are already signed up!
Please enter the correct email address
By subscribing I accept the privacy policy and the indications specified on data handling.
Make a Request
We do our best to find bags for our customers on request. However, this might take up to 6 months.
Warning!
You have reached the limited requests per customer.
Thank you for your enquiry!
Please check your email for further instructions.
You have reached the limited requests per customer.