Handbag Royalty: Our Super-Luxe Styles
LÀB REPORT
At SACLÀB, we specialise in sourcing hard-to-get handbags: the crème de la crème of secondhand designer styles, rigorously authenticated and transparently graded. While we stock an array of brands and bags, with price points starting from around €1,000, we're especially proud of our super-luxury selection. These are the handbags that tend to reach beyond the €25,000 point, representing the pinnacle of craftsmanship: exotic-skinned, limited-edition, diamond-encrusted works of art, the majority of which are designed by the legendary Parisian fashion house of Hermès.
Naturally, our team takes a huge amount of care when evaluating and marketing these styles – after all, this might be one of the most significant purchases you make all year. So, before you take the plunge on a pricey handbag, here's everything you need to know about SACLÀB's expert approach.
The Valuation Process
All of the handbags that we sell at SACLÀB are valued in person: there's no substitute for holding an Hermès Kelly or Birkin in your hands to thoroughly examine its condition. Led by co-founder and managing director Oliver Stück, our team of handbag specialists thoughtfully inspect every bag that comes through our doors to determine its selling price. 'First and foremost, we take a good look at the bag up close to authenticate it, and decide on its condition grading – we use a transparent framework at SACLÀB that ranges from 1 to 5' explains Oliver. 'After that, we start exploring.'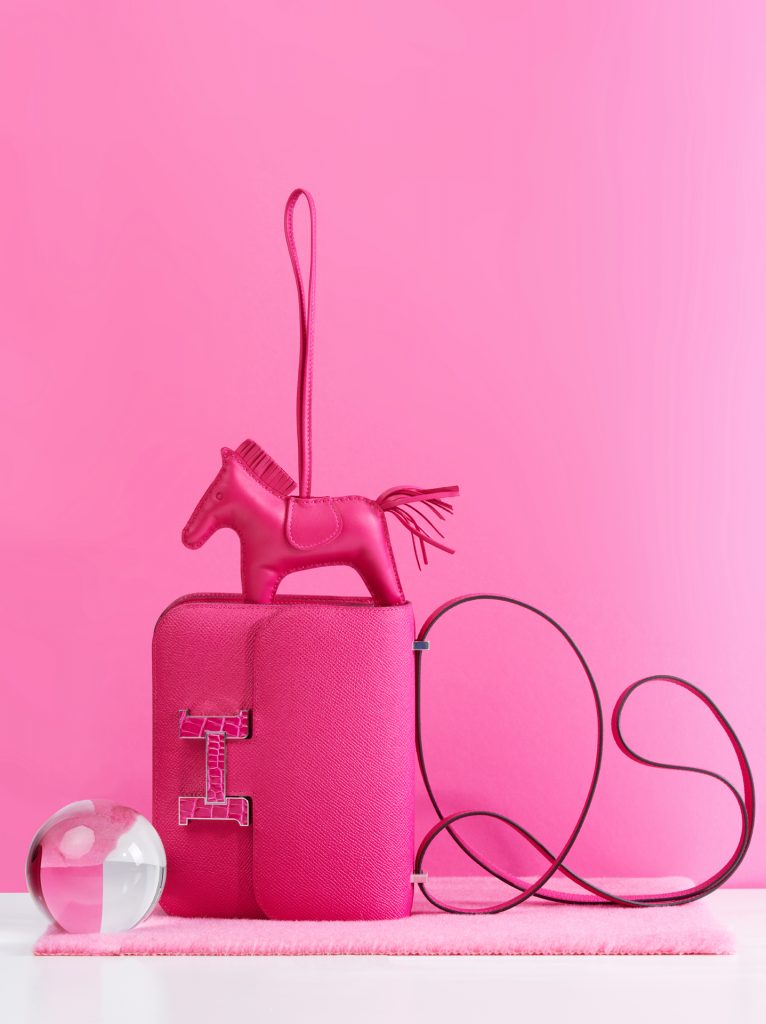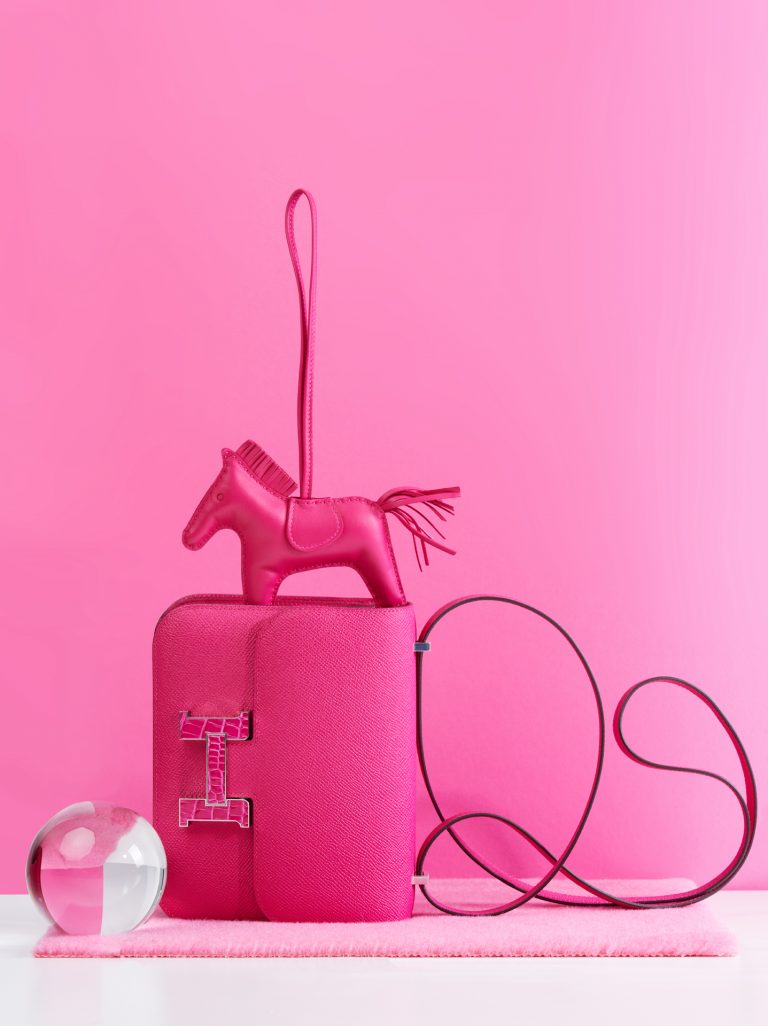 The team delves into the details: looking at the bag's date stamp to determine its age and exact model, identifying what leather or exotic skin has been used, and matching its colour using SACLÀB's extensive colour library. Another important factor is what comes with the bag: 'It's important for these super-luxury bags to have their accessories,' says Oliver, 'the more of the original framework of the bag there is, the better an investment it makes for our customers.' Together, all of these factors come together to determine a bag's overall selling price on SACLÀB.
The Ex-Factor
One of the most reliable drivers of price when it comes to super-luxury handbags is exotic leather: crocodile, ostrich and lizard skins are premium, delicate materials that ooze glamour and demand expert handling. You can only marvel at how Hermès' artisans skilfully place a crocodile skin so its scales align aesthetically with a bag's silhouette. With glossy finishes that are achieved by slowly buffing and polishing the skin with agate, this immaculate Birkin 30 in Black Porosus crocodile – the most precious of Hermès leathers – sold at SACLÀB for €48,000, while its Rose Extreme equivalent sold for €51,400. It's not just crocodile that commands sky-high prices though – an Hermès bag crafted from lizard, such as this small but beautiful Constance 18 that sold for €32,500, is a true rarity on the market, stitched from a single lizard skin, propelling it into the super-luxury realm.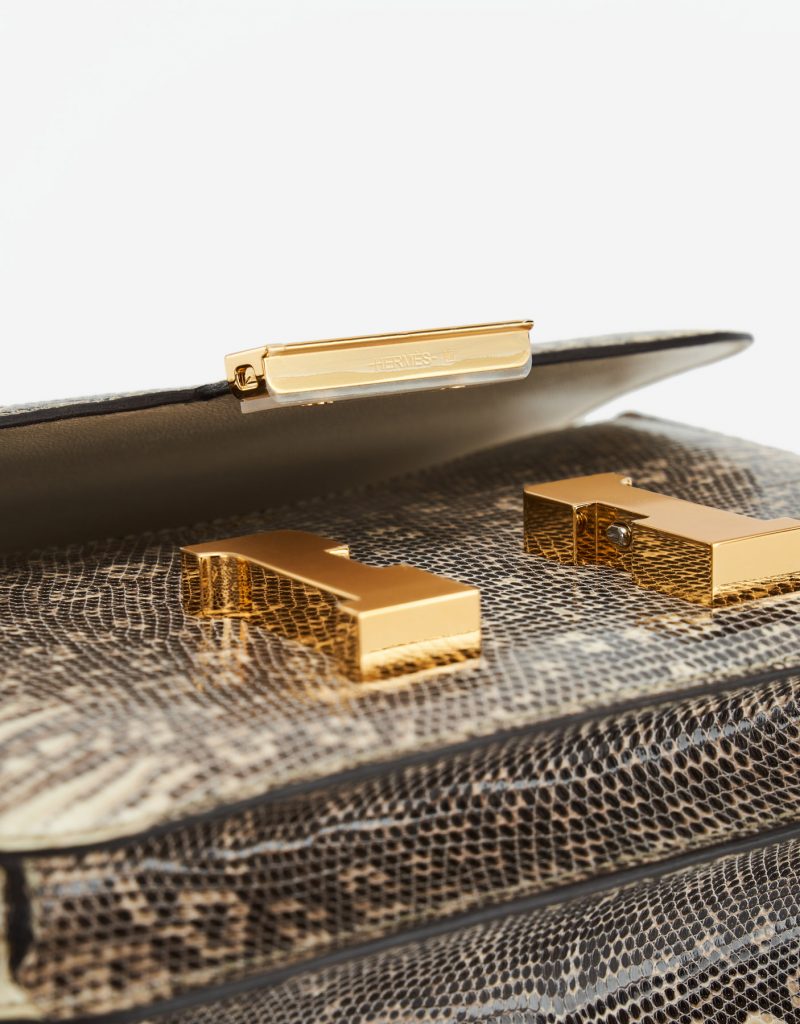 Cult Colours
'Nearly all Hermès bags could be considered collectible, in my opinion', Oliver declares. It's true: due to the brand's reluctance to repeat colours, instead releasing new named shades every season, you won't find many 'common' Birkins or Kellys on the secondhand market. However, there are a select few shades which really do warrant a higher price due to their rarity of palette. Handbags such as these exotic Birkins in Rose Scheherezade and Bougainvillier are especially valuable thanks to their cult pink hues – a reliable favourite with collectors – and in general, any exotic bag in a bright jewel shade is coveted. Of course, it goes without saying that crocodile pieces crafted in the sublime Himalaya colour palette hit the very top of our price range, too.
The Vintage Sweet Spot
While material and colour are standout markers of value, judging the age and condition of a bag requires a subtler eye. Playing detective, our SACLÀB experts will use a bag's inner and outer stamps to determine when a bag was released. If a bag dates back to the early noughties or before, this can considerably raise its price – but only if it's also in excellent condition, with its leather, hardware and overall shape intact.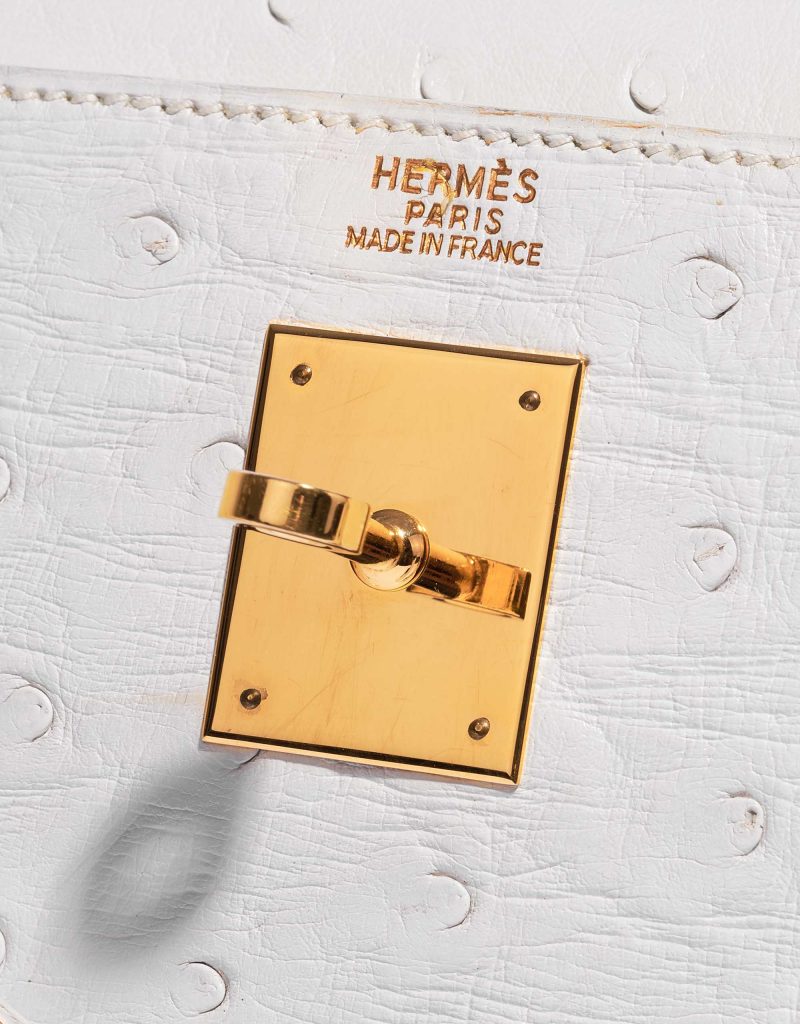 This sweet spot of notable vintage combined with immaculate condition is catnip for collectors: Oliver pinpoints a recent favourite in this Kelly 32 in Ostrich Blanc: 'White ostrich leather is very special, it's not often seen, and it dates back to 1999 – it's so rare to find a bag of this high quality where it looks like it's just come off the shop floor.' Similarly, this dainty Kelly Mini in black crocodile from 1989 with minimal signs of wear was quickly snapped up at €24,500. Oliver remarks: 'Over 30 years old and still so delightful – the perfect vintage collector's item.'
Rare Models
Beyond exotic skins, there are certain limited-edition styles that set prices soaring beyond €25,000. Case in point, this Kelly Picnic 20 Osier. Introduced by Hermès in 2011, only a handful of these intricately woven Kelly Picnics are released from time to time, making it a true collectible – this example was duly bought at SACLÀB for €38,730. Likewise, this Kelly 35 So Black sold for €27,930, which Oliver also attributes to its rarity: 'Hermès only made this version of the So Black for one season in 2010, withdrawing it from the market because the black hardware wasn't high quality enough' – so naturally, collectors flock to any styles that appear on the secondhand market.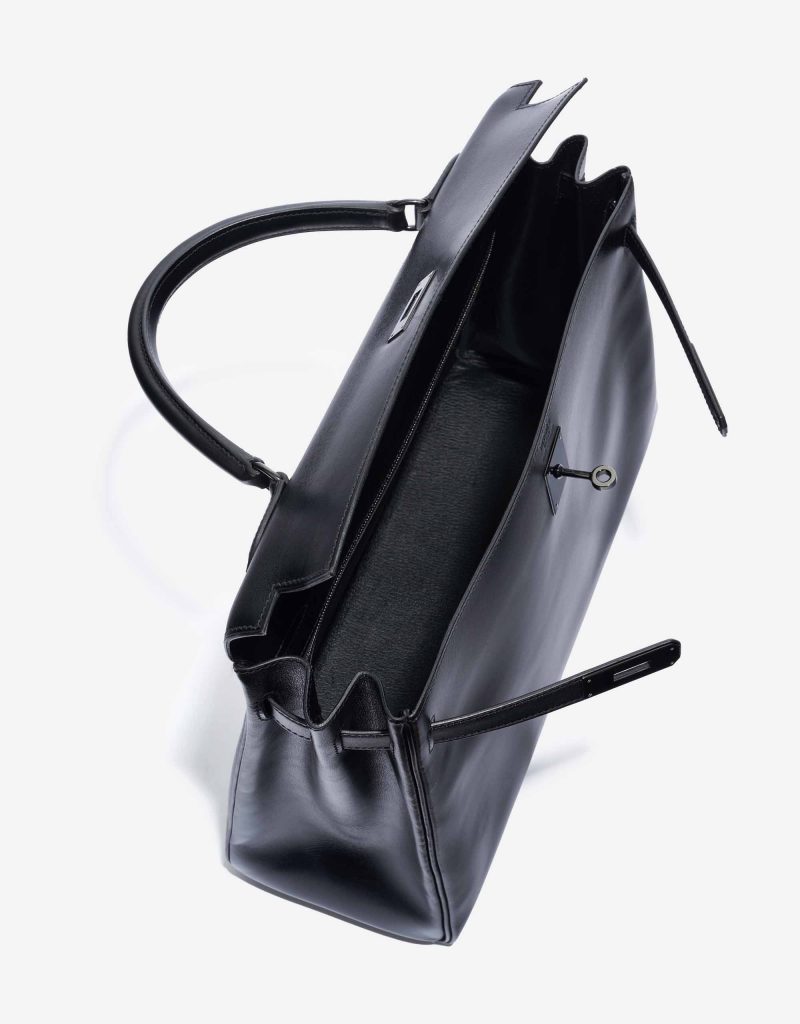 Alongside limited edition and runway styles, an Hermès handbag with a horseshoe stamp, signifying that it was a custom order from the brand, will go straight to the top of our price list due to its unequivocal singularity. Take this one-of-a-kind Kelly 35 HSS in crocodile – one look at the stunning contrast of Rose Scheherazade and Aubergine and you won't be surprised to hear that it went for an impressive €47,500.
Are you ready to take the plunge on a super-luxury handbag? You've come to the right place. Let us know what's on your wishlist, and we'll take care of the rest.
Looking to sell your designer handbag?
Get an offer today and start selling
Sign up to our newsletter
Be first in line for our latest arrivals, alongside journal updates, exclusive treats and more.
Please confirm your subscription in the email you've just received.
Thank you! You've successfully subscribed.
It seems you are already signed up!
Please enter the correct email address
By subscribing I accept the privacy policy and the indications specified on data handling.
Make a Request
We do our best to find bags for our customers on request. However, this might take up to 6 months.
Warning!
You have reached the limited requests per customer.
Thank you for your enquiry!
Please check your email for further instructions.
You have reached the limited requests per customer.