First Time Purchase: The Hermès Picotin Lock
LÀB REPORT
As any Hermès aficionado will know, there's more to the brand than Birkin, Kelly and Constance bags. Hermès' stable of 'non-quota' handbags (those that fall outside of the annual allowance given to you by a Sales Associate) houses several tantalising styles. Leading the charge? The Picotin Lock. Accessibly priced and immaculately designed, this distinctive bucket bag has always been a fan favourite, and continues to steadily grow in popularity. Before you splash out, brush up on the details with our essential guide to the Hermès Picotin Lock.
Equestrian origins
It's said that Hermès' first true customer was the horse. Perhaps more overtly than any other Hermès bag, the Picotin Lock is evidence of these equestrian roots. It takes its bucket-shaped silhouette from the feedbag you'll often see hung from a horse's ears. Indeed, the name 'Picotin' is an old French term for a measure of oats!
The Picotin is a relatively recent addition to Hermès' roster, launched in 2002. It's historically been considered an entry-level bag in terms of price and availability: a bag you could walk into an Hermès boutique and purchase straight away, or even order online. However, it's not always as effortless to get hold of these days. It's understandable why demand is growing — the Picotin's somewhat '90s/early '00s sensibility ties in perfectly with today's Gen Z aesthetic. Casual, roomy and refreshingly logo-free (unless you look closely at the padlock), it's a bag that's easy to fall in love with.
Down to the details
The Picotin Lock is wonderfully simple in design — a combination of pure, exacting craftsmanship and high-quality materials. Made to carry by hand or in the crook of your arm, it has a boxy bucket shape with a central seam, crowned with two short top handles. One of the Picotin's key features is its open top, which some collectors regard as a positive, providing easy access on the go, while others see it as a minor drawback, due to its relative lack of security. The Picotin's only closure is a slim strap which threads through two metal buckles across the top of the bag. This strap is secured and weighed down with a padlock, preventing it from sliding completely loose and providing a decorative focal point at the front of the bag.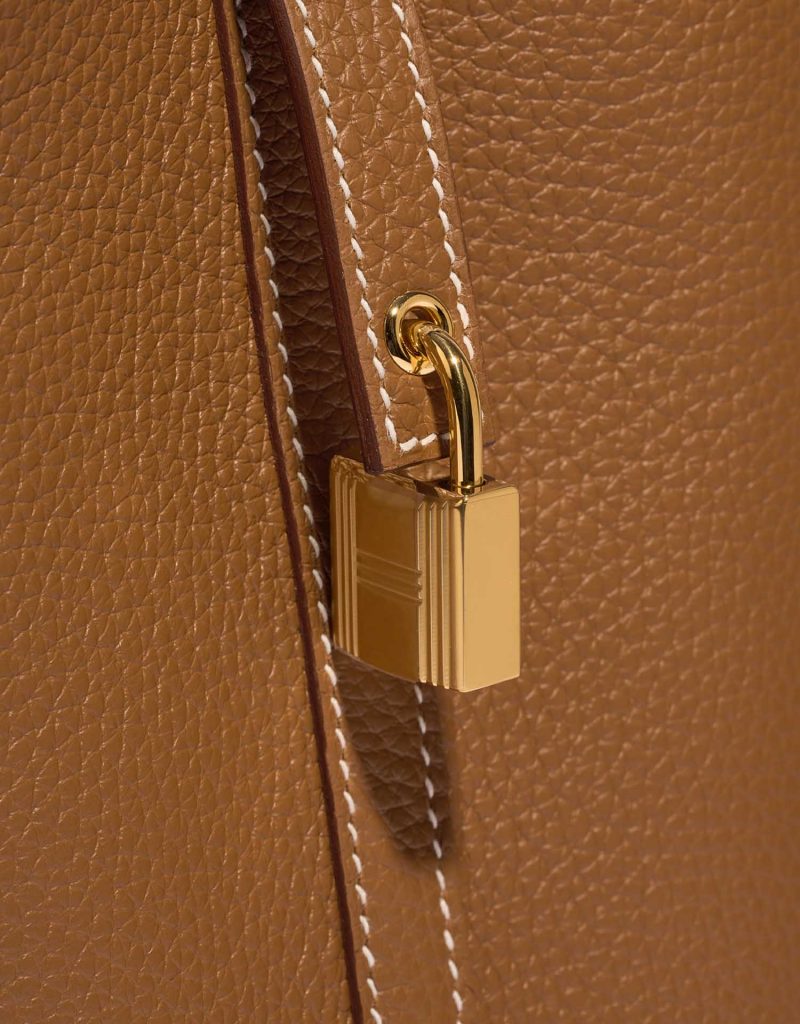 It's important to note that the Picotin is soft and slouchy by nature, with structure coming solely from its rectangular base and four stud feet. It has rounded edges courtesy of its 'Retourne' construction, which means the Hermès artisan turns the bag inside out once they've finished sewing. It's also unlined, with no interior pockets — keeping it usefully lightweight. As the leather ages, your Picotin will get slouchier, particularly at the corners, so some collectors like to preempt this by inserting a custom-made bag organiser for additional support (and bonus pockets!).
If you prefer a hands-free style, the Picotin can be customised with a shoulder strap. Simply attach a strap or Twilly to the buckles at the top of the bag, or the leather handles themselves. However, this does change the shape of the Picotin, making it more open, so we suggest embracing its intended silhouette!
Material matters
The Picotin Lock is most commonly crafted in Taurillon Clemence or Taurillon Maurice, which are smooth, scratch-resistant bull-calf leathers with a pebbled grain. These soft and heavy skins are the perfect match for the Picotin's luxurious slouch. In 2020, Hermès also started producing Picotins in tactile Felt with leather trim detailing — a fabulous alternative for the colder months. More rarely, you'll come across exotic Picotins in Ostrich or Crocodile. Keep your eyes peeled for the very popular Picotin Lock Touch, which combines a Clemence body with a 'touch' of exotic in the form of Matte Alligator handles.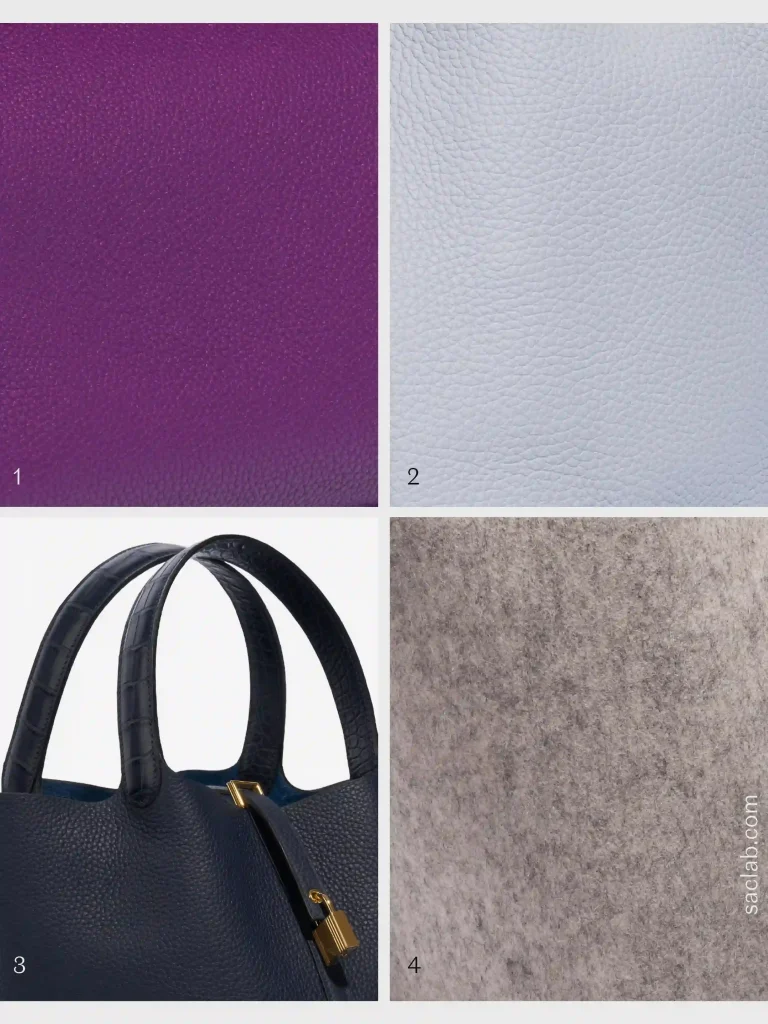 Read our guide on Hermès handbag leathers for a complete overview.
The Picotin palette
Beyond the classic Picotin design, which uses one colour for the whole of the bag, there are a few iterations to search for. The Picotin Lock Eclat has a flash of contrasting colour on the underside of the handles, while Tressage styles incorporate colourful braided detailing on them. Bicolour uses a different shade on the central seam and handles. Picotin Lock Casaque bags combine two hues in one, either contrasting the exterior and interior, or a two-tone exterior. You'll also occasionally see Tri-colour Casaque bags, which have a two-tone exterior and contrasting lining.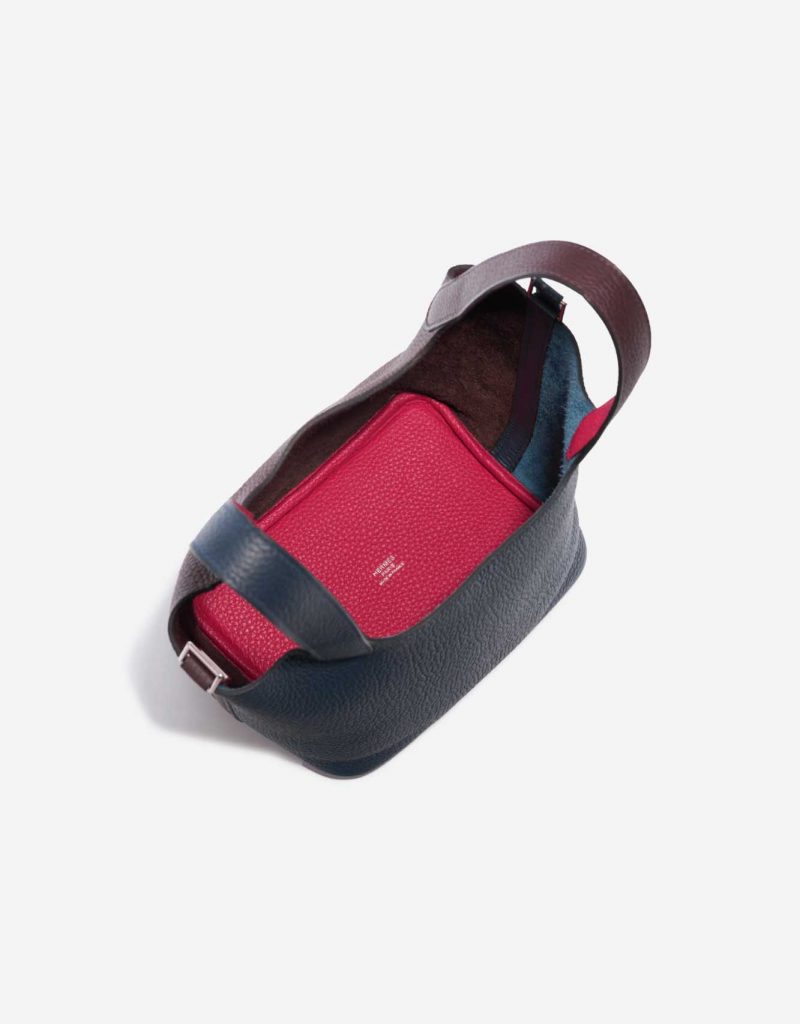 Sizing up
The Picotin Lock is available in four standard sizes on the secondhand market. The most popular sizes by far are the Picotin 18 (PM) and 22 (MM) — the numbers refer to the measurement in centimetres at the base. Both of these sizes can accommodate a surprisingly generous amount: a full-size wallet, your phone, keys, a makeup bag, sunglasses and more! The Picotin also comes in two larger, less commonly seen sizes: the 26 (GM) and 31 (TGM). An honourable mention, Hermès has also designed a dainty Picotin Lock 14 Micro – but more on that later…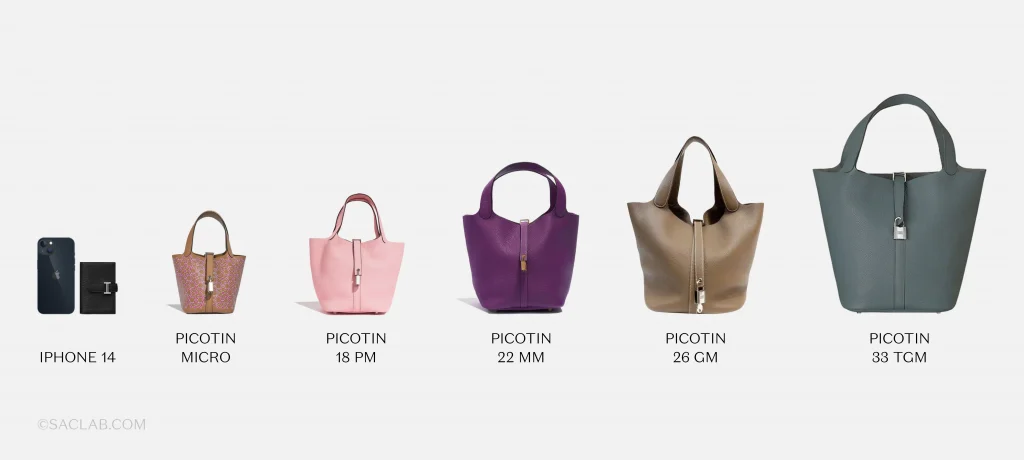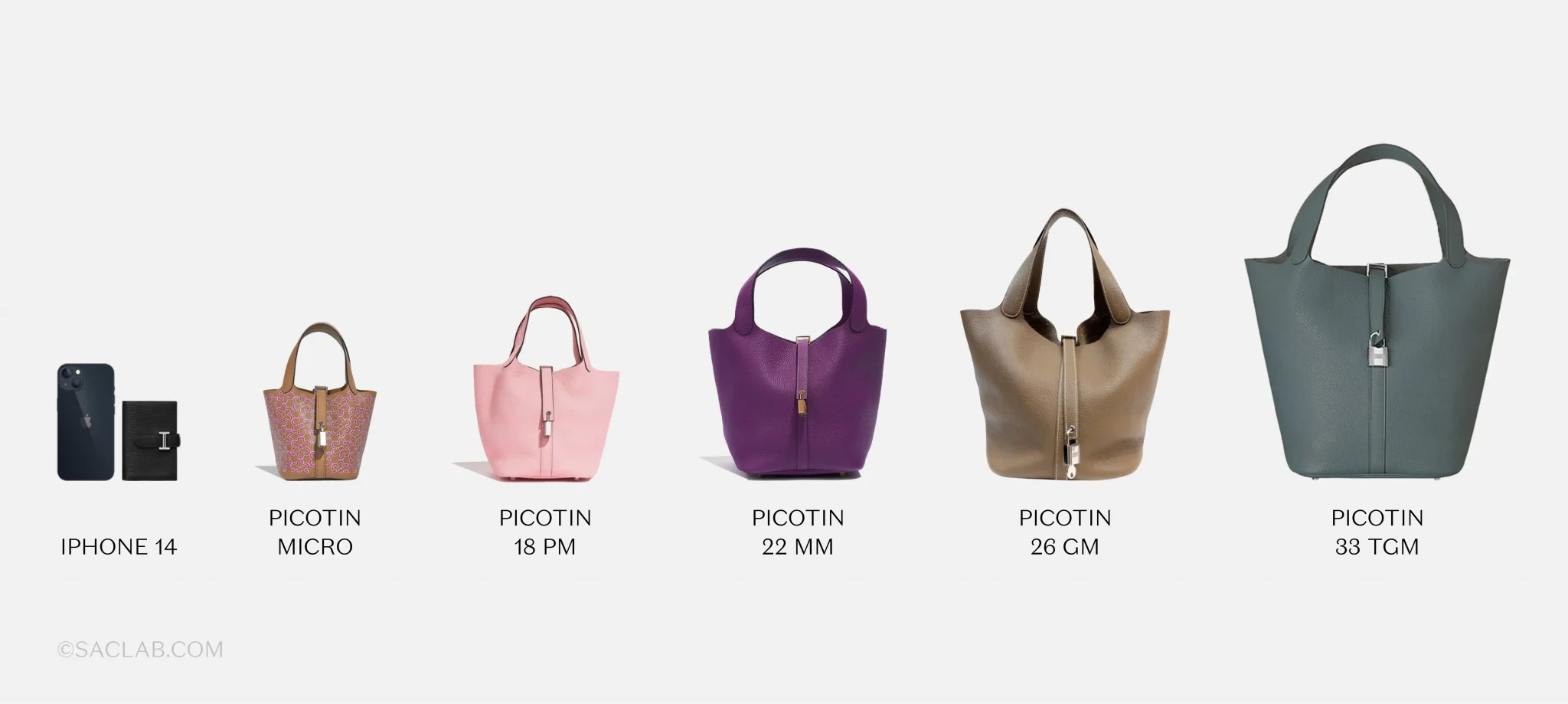 Limited-edition models
Hermès has produced a few limited-edition Picotin releases, particularly in recent years as its popularity has grown. One of our favourites is the Picotin Cargo (sometimes referred to as the Picotin Lock Pocket), which was inspired by military uniforms. In a sturdy canvas material with a leather trim, this 2020 variety has four pockets on the exterior, making it a more functional accessory — and a great unisex option.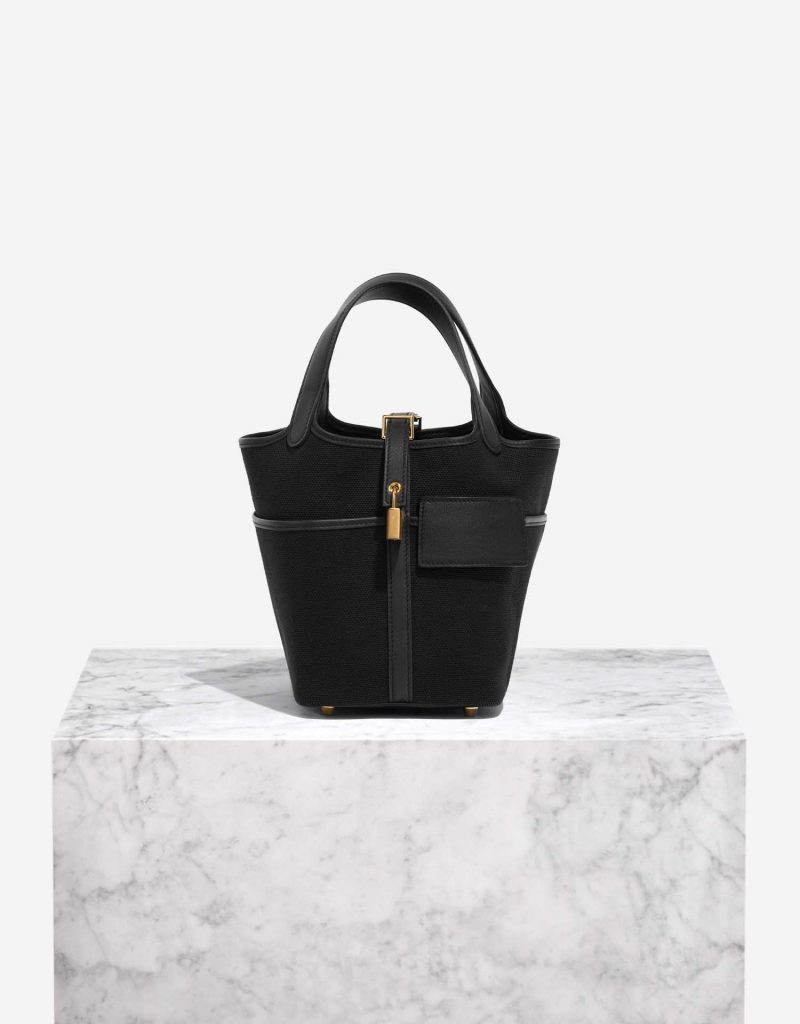 For SS22, Hermès released the highly Instagrammable Lucky Daisy Micro Picotin. Measuring a doll-like 14 centimetres at the base, it showcases a delicate floral print in pink or green on Chai or Nata Swift leather. If 14 is just too small for you, this pretty print is also available in a more capacious size 18.
Feminine florals not your style? The So Black Picotin combines all-black leather with Ruthenium hardware for an edgier look.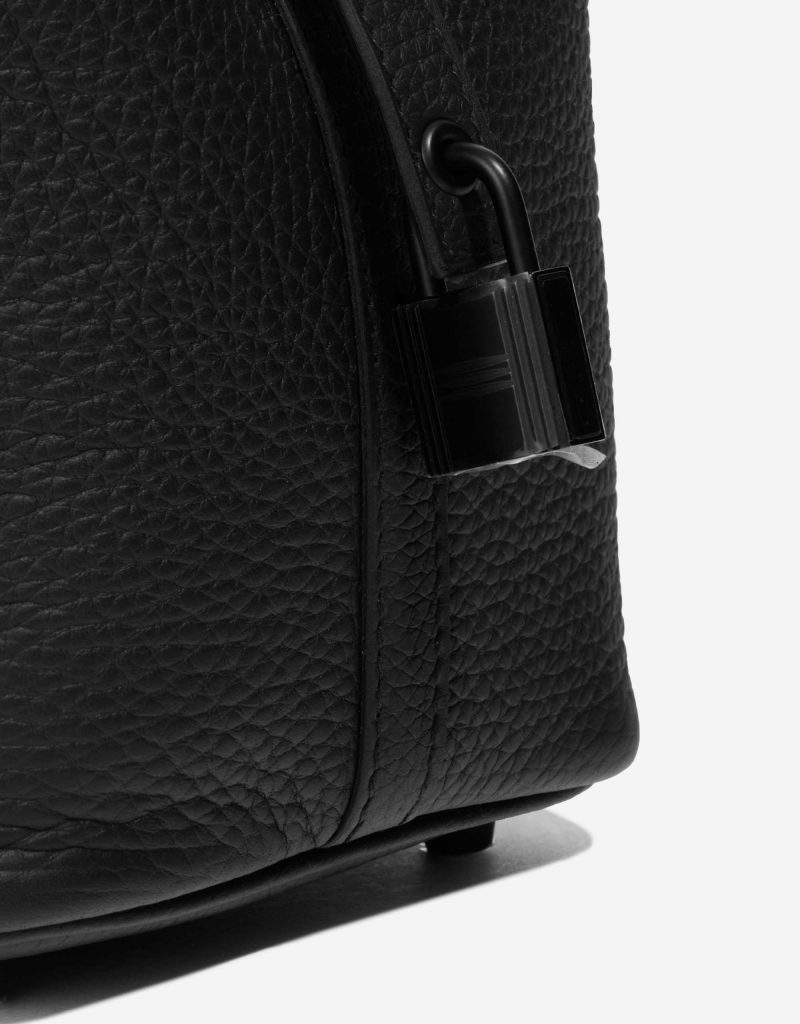 Pricing
As mentioned, one of the best things about the Picotin is its accessible price in comparison to other Hermès bags. For a Picotin 18, budget around €2,800–4,000 for a good-quality standard model on the secondhand market, and up to €6,000 for a limited-edition style. With Picotins becoming increasingly elusive in Hermès boutiques, we predict that this adorable bag will continue to hold its resale value for years to come.
Ready to purchase your first Picotin bag? Discover our full selection of pre-owned Hermès bags.
Looking to sell your designer handbag?
Get an offer today and start selling
Sign up to our newsletter
Be first in line for our latest arrivals, alongside journal updates, exclusive treats and more
Thank you! You've successfully subscribed.
Thank you! You've successfully subscribed.
It seems you are already signed up!
Please enter the correct email address
By subscribing I accept the privacy policy and the indications specified on data handling.
Make a Request
We do our best to find bags for our customers on request. However, this might take up to 6 months.
Warning!
You have reached the limited requests per customer.
Thank you for your enquiry!
Please check your email for further instructions.
You have reached the limited requests per customer.