The Collector's Report: Vintage Edition
SACLÀB ICONS
Buying vintage is not merely a trend, it's a lifestyle - and a smart, sustainable way to indulge in luxury shopping. At SACLÀB, it's our mission to refurbish and revive decades-old treasures and to find them a new home in the arms of a lucky second (third, or fourth) owner. Find out how to build your very own vintage luxury collection as Hamburg-based handbag-enthusiast Susanne Mines shares her advice and favourite pieces.
First things first: Vintage Bags 101
With the rise of circular luxury fashion and swift and easy ordering from online-platforms like SACLÀB, now's the time to buy (and sell) vintage handbags. "We classify a bag as vintage if it's 15 years or older," Jan-Oliver Stueck, Co-Founder of SACLÀB explains. "Apart from super-rare collector's items, Chanel's or Hermès' classic styles fetch the highest prices, given they were kept in near-pristine condition." With proper care, these bags are made to last and keep their luxurious appeal. If you're on the hunt for a vintage Chanel Timeless Flap Bag, for instance, pieces crafted before 2008 feature 24-carat gold-plated hardware as compared to the gold-tone metal hardware used today.
Looking to invest in a vintage designer bag? Here's what to keep in mind:
Buy from a trusted reseller or vintage store. At SACLÀB, we authenticate each bag carefully before it goes onto our website.
If you decide to buy from a private seller or non-reputable source, always check the bag's serial code as the first indication of authenticity. Read about other clues and what to look out for in our authentication guide.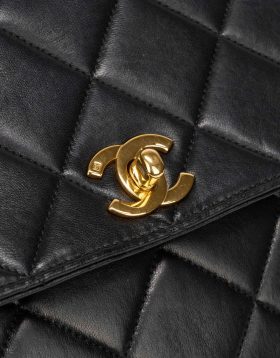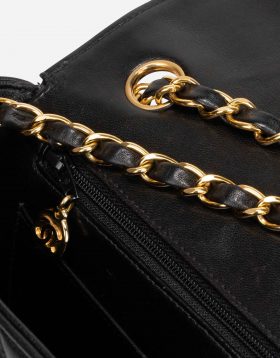 If you plan to resell your vintage handbag – now or in the future – this is what you need to know:
Bags that come with their original accessories (such as box, dust bag, authenticity card and invoice) sell easier and at a higher price point.
A pre-sale routine touch-up in a bag spa can be a worthwhile investment to boost your resale price.
Demand and market prices also depend on trends. Currently, small vintage Hermès classics are extremely sought-after and high-priced (hello, Kelly Micro Mini!).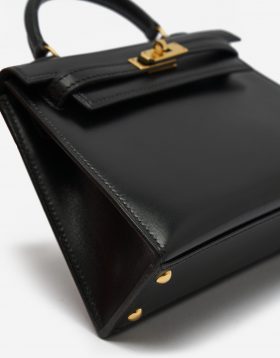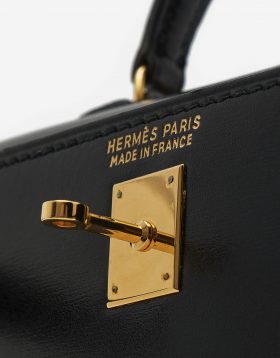 How to build a vintage handbag collection
When did your passion for luxury handbags begin?
SUSANNE: Coincidentally, I am wearing the first designer handbag I ever bought today, a vintage Louis Vuitton Speedy 25 Monogram from 2002 or 2003. I bought the bag in 2012 after cleaning out my entire wardrobe. I realised that many pieces simply didn't meet my expectations for quality and design. Instead, I started to build a reliable high-end wardrobe and invested in selected vintage and pre-loved handbags only. When I bought the bag, it needed some pampering and refurbishment. Luckily, I come from a professional background in craftsmanship and was able to restore it myself.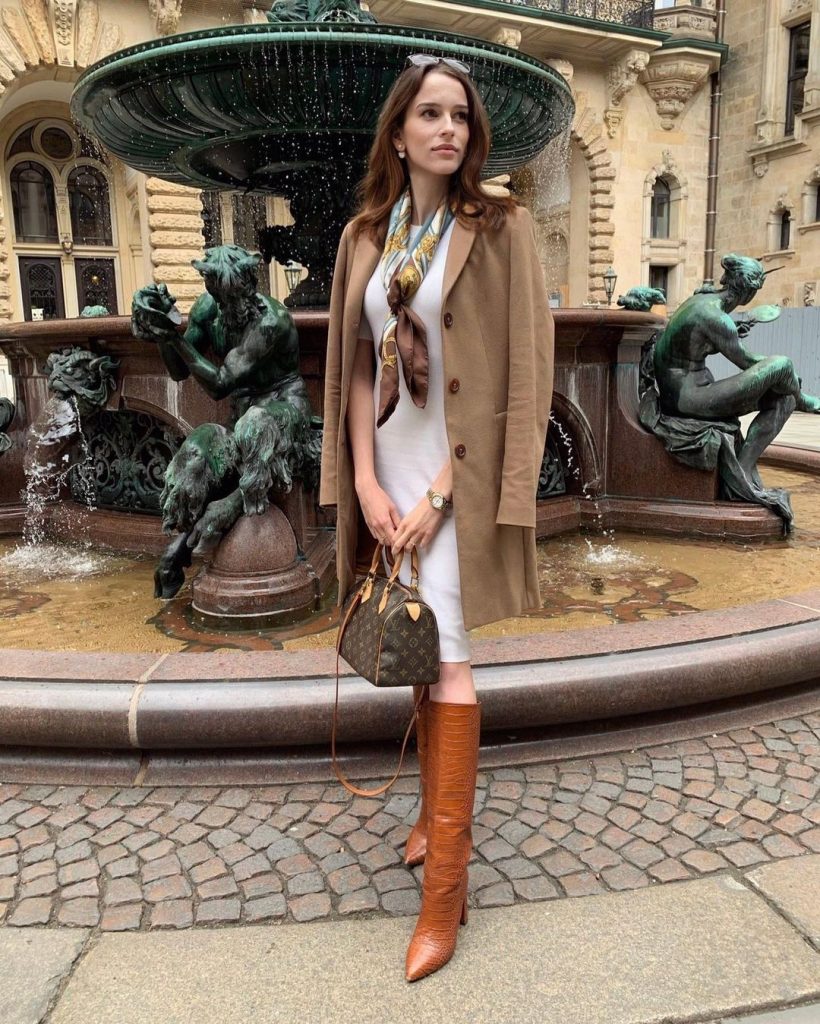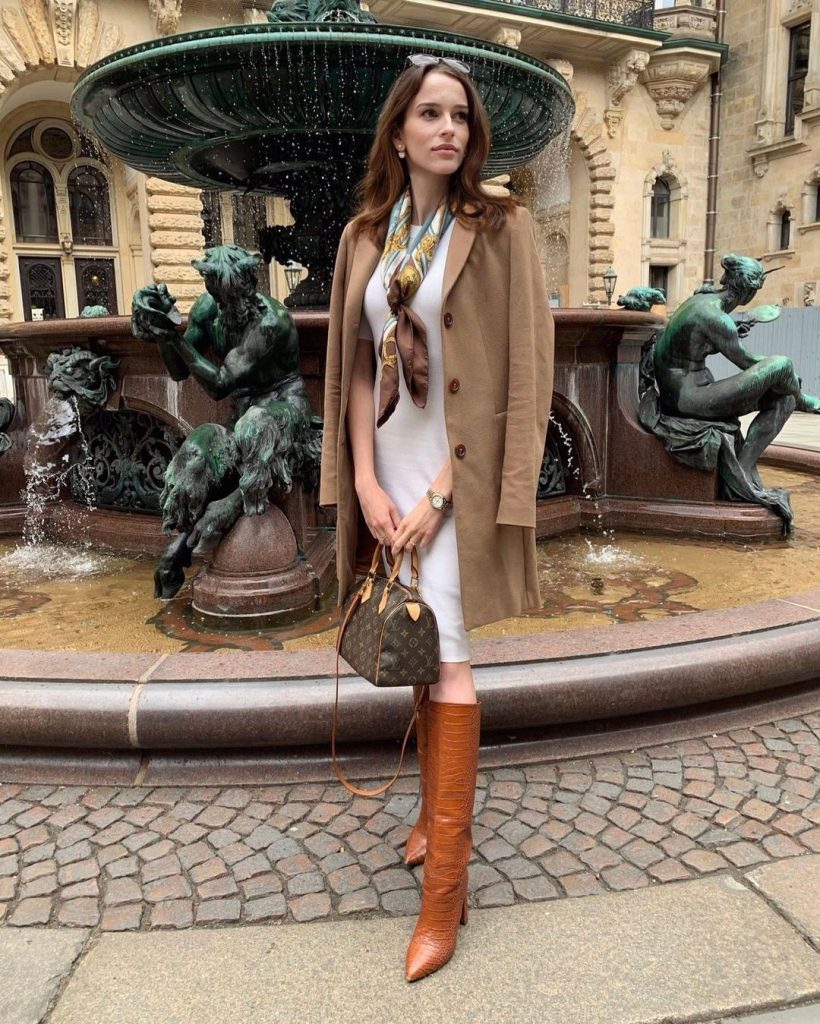 Which piece from your collection is your favourite?
S: That's a tough question. From a solely financial point of view, my Hermès Ostrich Birkin is the most valuable. But I am also really attached to my vintage Chanel Flap Bag as I received it as a present. It's very dear to me. There's a personal story behind every single item.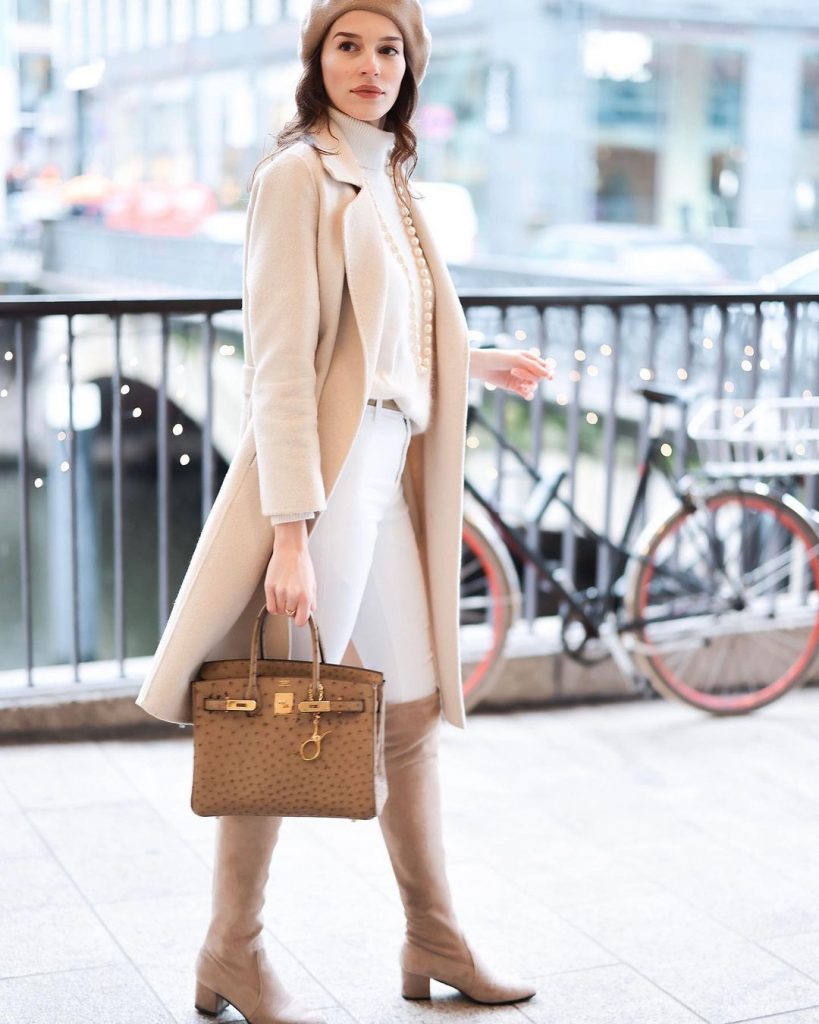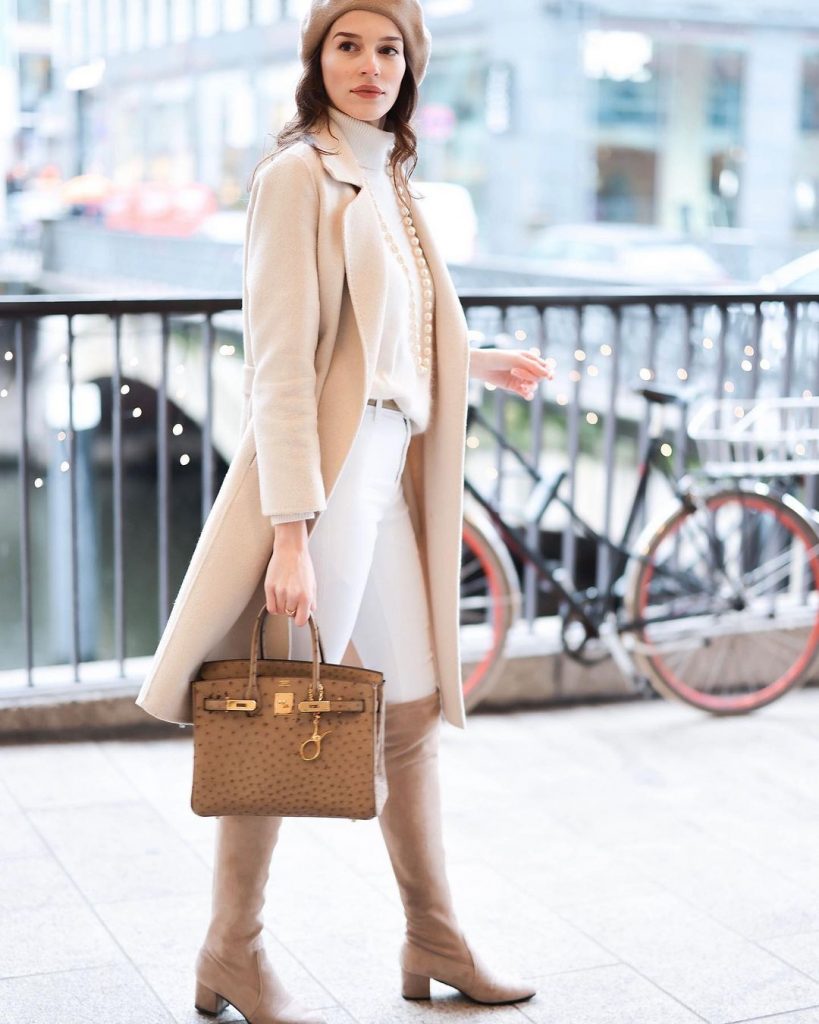 Why do you prefer vintage to brand-new luxury handbags?
S: I think vintage bags have a different appeal, they are beautiful in a unique way. A patina often brings out the beauty of premium leathers. In my opinion, the quality and artisanship of vintage bags often exceed the quality of what is produced today. My Chanel bag is from 1989 and it looks impeccable. It's made from delicate lambskin, yet it doesn't show any flaws – even 30 years later.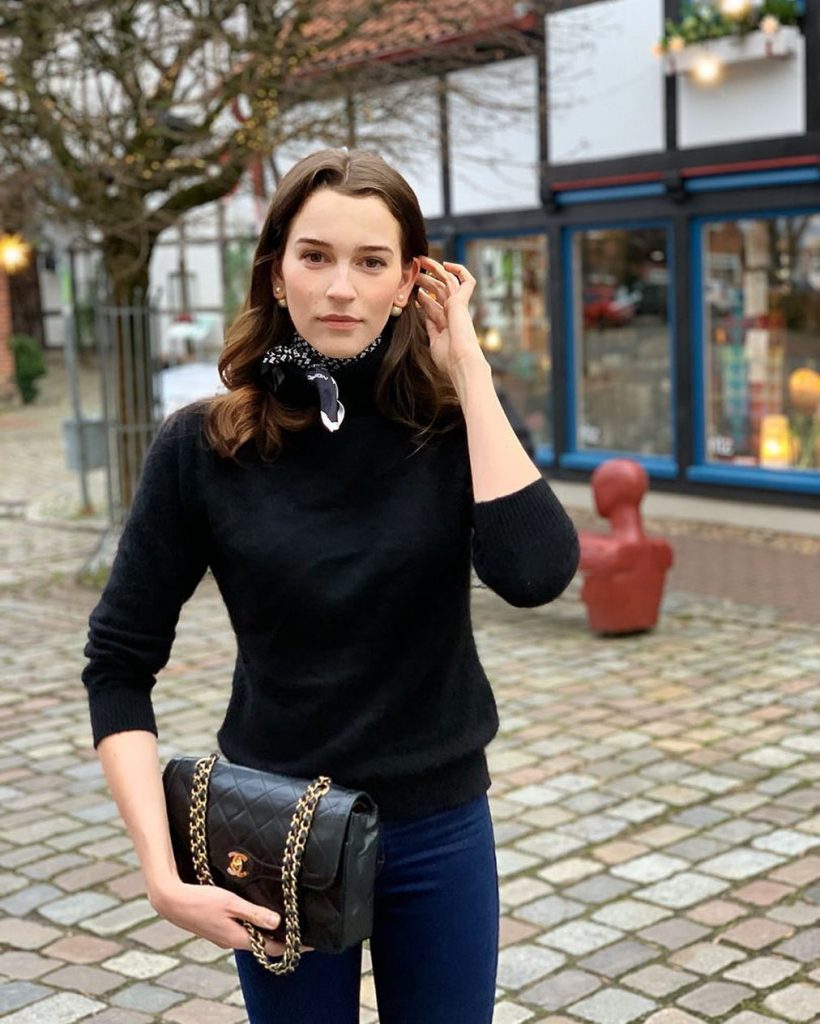 I also think it's a special feeling to own an item with history, to comprehend what a bag has gone through in past lives leading up to the point that you hold it in your hand.
The majority of your bags were bought secondhand or vintage. Do you have any tips for buyers?
S: The secondary market for luxury vintage bags is hot and hyped, that's also reflected in the pricing. I would always advise buyers to take time and do research online. Don't rush your purchase and consider the bag's condition. If, after all, you are unhappy with the bag's condition and you're not going to wear it, even €200 is a waste of money. The purchase has to feel good.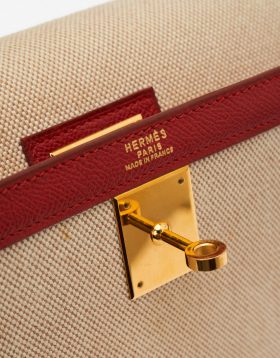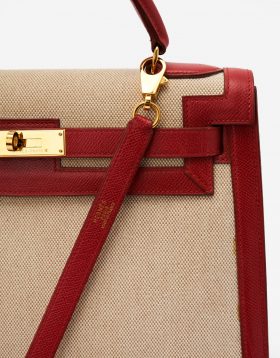 Let's talk about your stunning Hermès Birkin Ostrich – was it love at first sight or has this bag been on your wishlist for a long time?
S: Sooner or later, every handbag lover dreams of a Hermès Birkin Bag. I have been putting money aside for a long time, so I'd be able to purchase it whenever I found the right one. I was strolling through vintage shops in Hamburg and saw it in the window – and immediately fell in love. The price was reasonable, but I went home to think about it. I did some research and found the bag at a lower price point online. So I went back to the store, I got it for a good price and took it home that day. I was stunned by its beauty.
Why did you decide to go for Ostrich leather?
S: I've always been dreaming of a Crocodile Kelly. But Ostrich is a bit more subtle and understated. I can wear the Ostrich Birkin anywhere and don't need to worry about it too much. It's also easier to care for and more resistant than other exotics. Once, I carried it out for dinner and realized at home that there was a fat stain at the bottom of the bag. My heart stood still when I noticed it – but I carefully wiped the excess fat off with a tissue, and the leather absorbed it. Now it doesn't show anything. Ostrich is a fantastic leather that ages beautifully.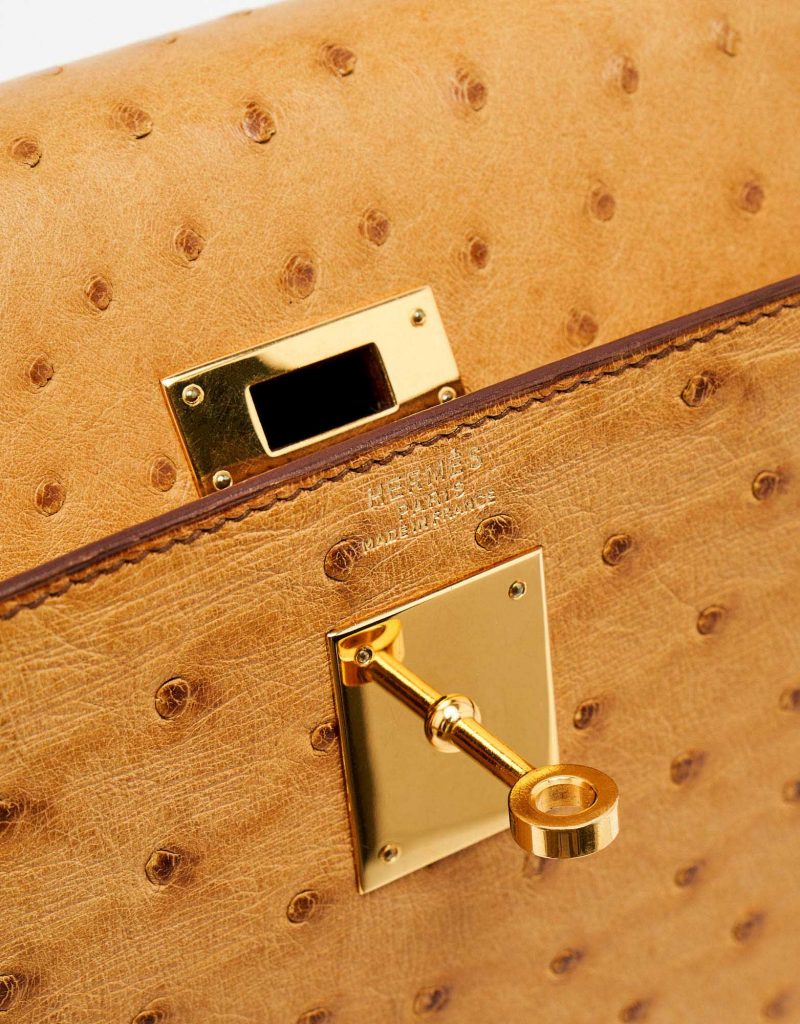 Are you team Chanel or team Hermès?
S: Considering Chanel's price increase last year, I am team Hermès now. When it comes to vintage bags, however, I have both brands on my wishlist.
You have mostly neutral colours in your collection. Would you recommend neutrals in investment bags as compared to pop-bright hues?
S: I think this depends on personal preference and style. I wouldn't feel comfortable with a bright yellow Birkin and most likely wouldn't wear it. For others, it's a perfect fit. In any case, neutrals are a safe and timeless choice.
Do you regard your bags as an investment and keep an eye on the resale value?
S: I do always check resale prices whenever I buy a new bag, it is never my priority though. But so far I was always lucky with my purchase decisions.
What's next on your wishlist?
S: My absolute dream bag is a Box leather Kelly 25 with golden hardware from my year of birth. Or a Birkin 25 coloured in Craie, which might be slightly more realistic than my 1992 Kelly Box.
Header image: Imaxtree
Which vintage luxury bag do you keep your eye on? Let us know what's on your wishlist and we'll make it happen!
Looking to sell your designer handbag?
Get an offer today and start selling
Sign up to our newsletter
Be first in line for our latest arrivals, alongside journal updates, exclusive treats and more
Thank you! You've successfully subscribed.
Thank you! You've successfully subscribed.
It seems you are already signed up!
Please enter the correct email address
By subscribing I accept the privacy policy and the indications specified on data handling.
Make a Request
We do our best to find bags for our customers on request. However, this might take up to 6 months.
Warning!
You have reached the limited requests per customer.
Thank you for your enquiry!
Please check your email for further instructions.
You have reached the limited requests per customer.