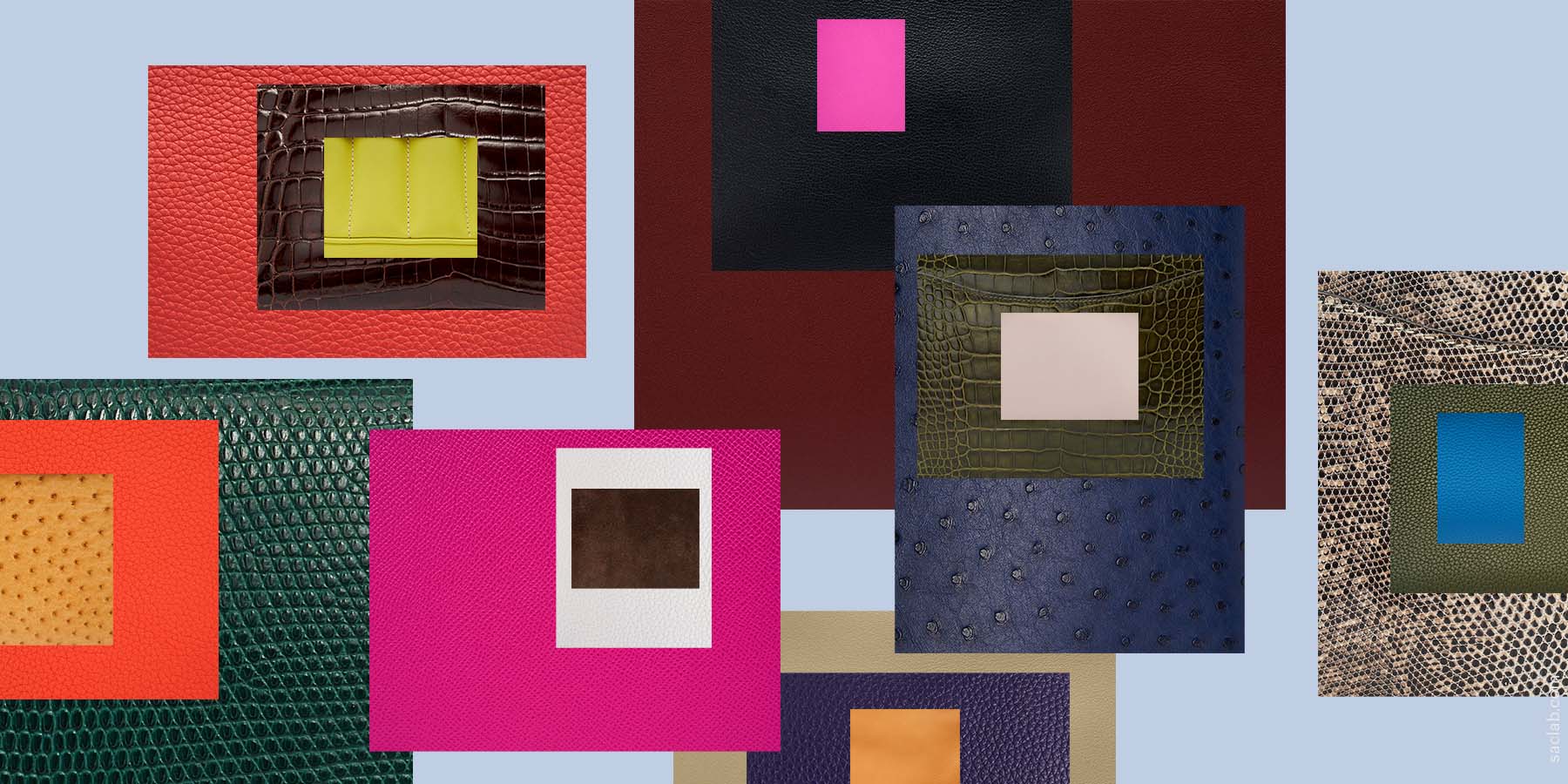 The Colours of Hermès
LÀB REPORT
From deep violet to cherry red, sapphire blue to ballerina pink, Hermès' kaleidoscopic library of colours is just as awe-inspiring as its array of leathers. Handbag collectors are fluent in the colour language of the label, with each shade given its own name and, in some cases, garnering a dedicated following. But what should you consider in terms of colour when making your Hermès investment? Read on for our introduction to the many hues of Hermès.
Good to know
Artisans in Hermès' renowned French workshops are trained to expertly mix dyes to the brand's exacting standards, ensuring consistency across the decades. However, leathers don't always respond in the same way to a dye, depending on their texture and grain, so don't expect a particular colour to look identical across different bags.
If you need help identifying the colour of your Hermès bag, or advice on leather varieties, contact SACLÀB and our expert team will be happy to assist.
Classic Colours
If you're a first-time Hermès customer, it makes sense to start with a classic colour which will stand the test of time in your wardrobe. Before it expanded into the rainbow of pigments it now offers, Hermès originally kept to a tight edit of sophisticated shades: Noir, Rouge H, Blue Marine and Vert Anglais, adding Gold and Parchemin a little later.
Naturally, you'll find that vintage Hermès bags are largely only available in these colourways, so if you're scouring the secondary market for a style from the '70s or '80s, your options will be more limited than with a contemporary bag.
These six timeless tones – black, red, navy, dark green, brown and beige/cream – should be seen as the staples of any bag collection and are always in demand on the secondhand market. Hermès now offers three of these shades on a permanent basis in their bag collection, whilst others repeatedly crop up during seasonal releases.
Permanent
Noir
Every woman needs a Little Black Bag in her wardrobe. The colour of the original Birkin created for Jane Birkin herself, jet-black Hermès Noir leather is a shortcut to chic. Keep your eyes peeled for an Hermès 'So Black' style – complete with blackened hardware – for an edgier look.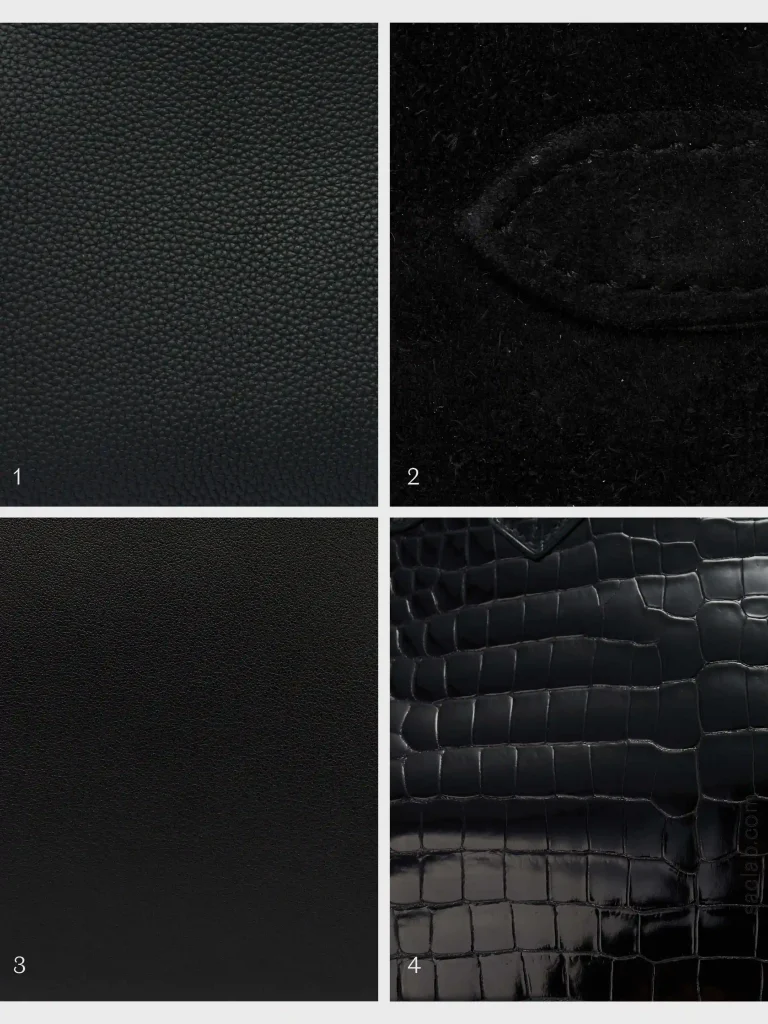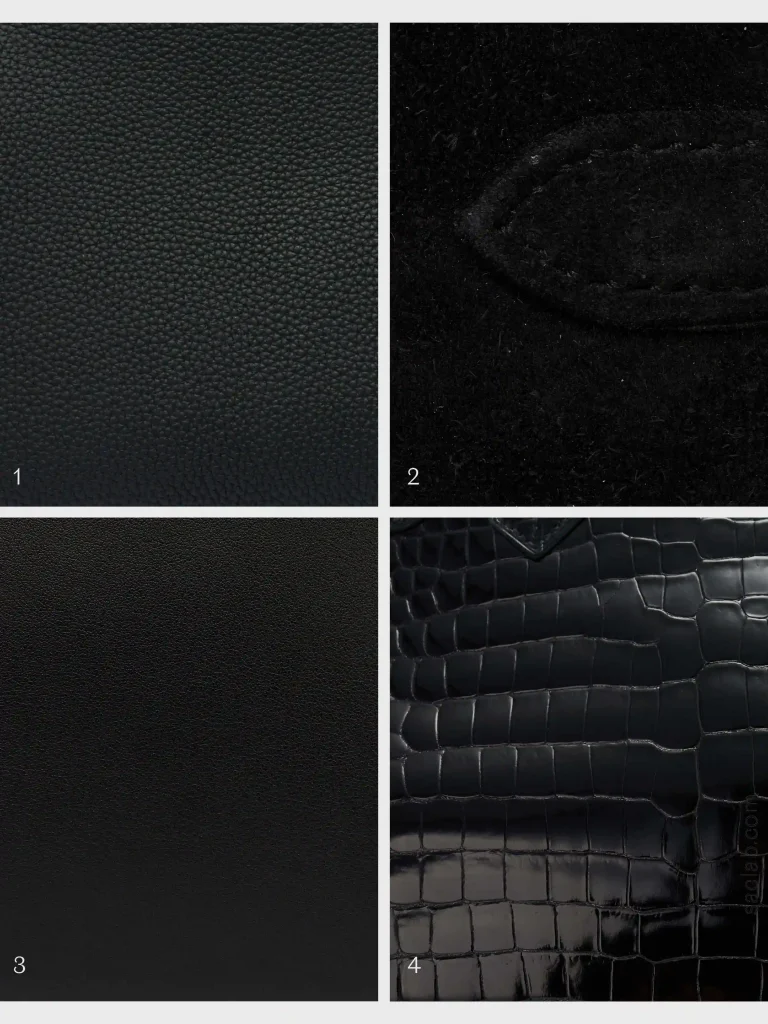 Gold
Hermès Gold is one of the brand's most highly coveted colours, first popularised by Grace Kelly in the 1950s. A buttery tan hue, it's particularly beautiful with gold hardware. If you love the caramel tones of Gold, another option to look out for is a bag made from natural Barenia leather, which will develop a unique patina as it ages.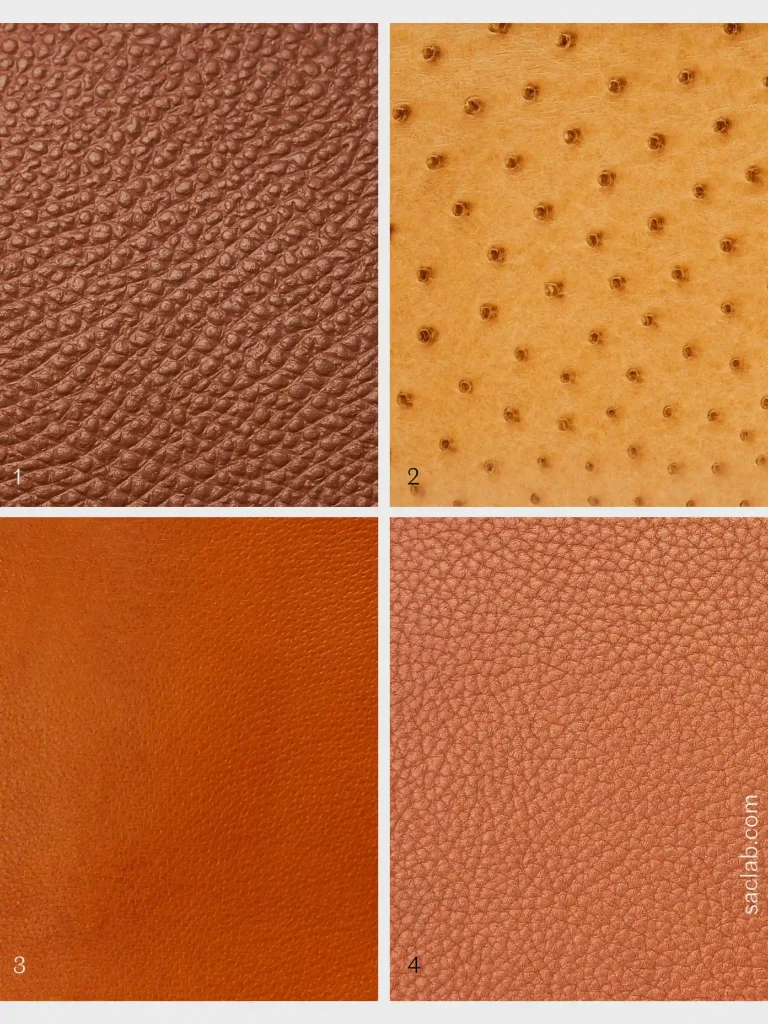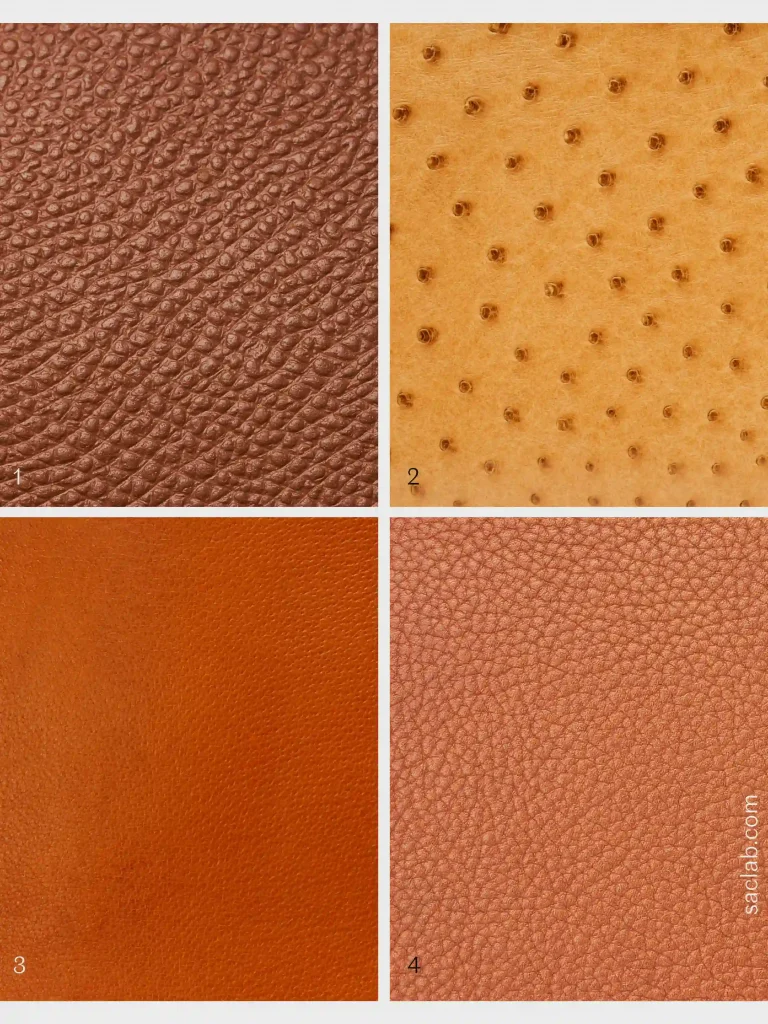 Etoupe
A grey-brown taupe, Etoupe is the versatile neutral of Hermès' permanent library. Etoupe bags have cooler tones than Gold, and topped with precious palladium hardware, it gives them a more utilitarian feel. If you're looking for a grey without the brown undertone, we recommend Hermès Etain, another beloved neutral of the house.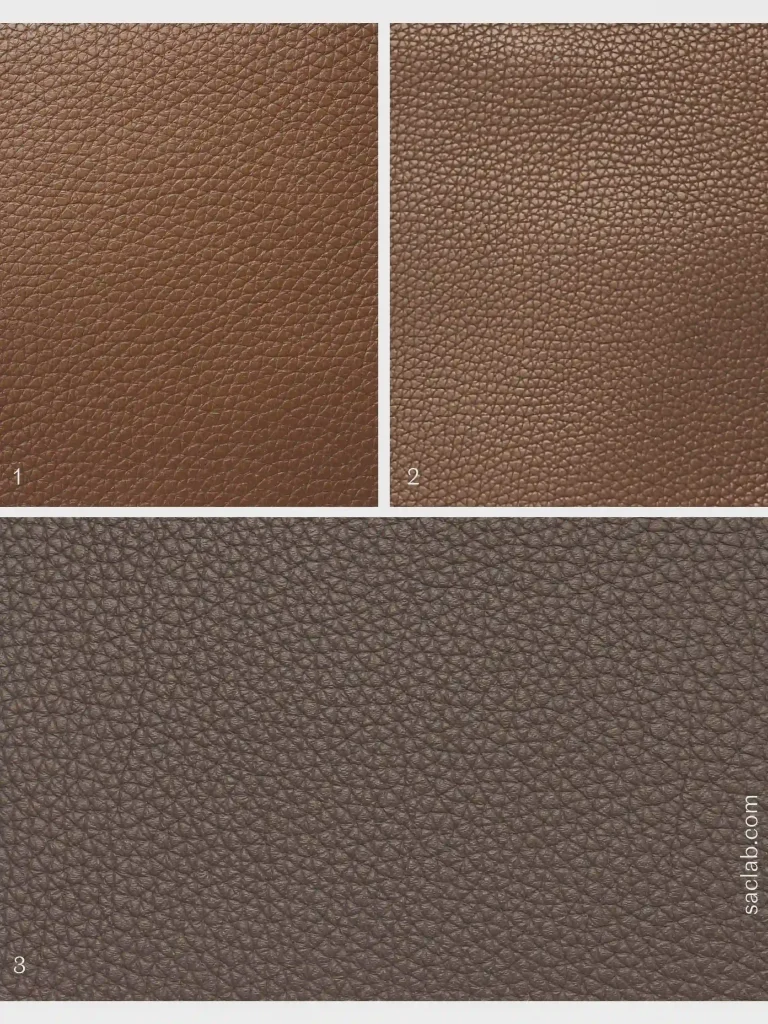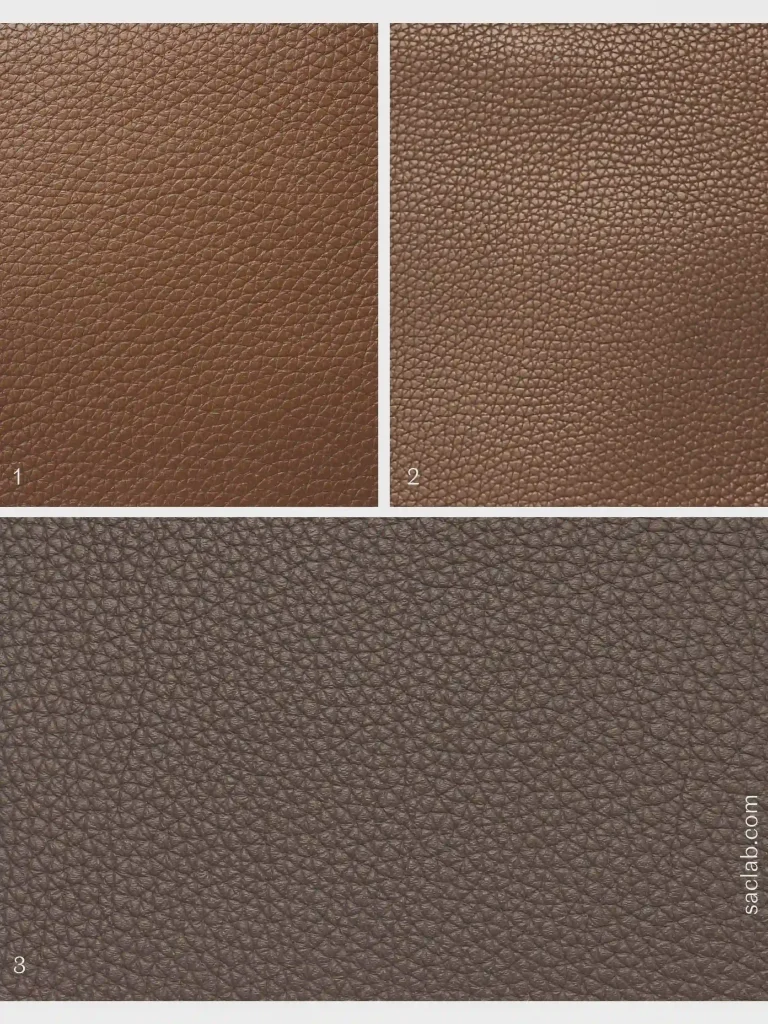 Regulars
Rouge H
First created in 1925, Rouge H is one of Hermès' signature archive colours. It's a rich, elegant deep red with a hint of brown, making it perfect for autumn/winter dressing. Many collectors prize Rouge H in vintage Box Calf leather, which produces a lighter, more cherry-red shade, whilst Epsom leather picks up the burgundy tones of the dye more.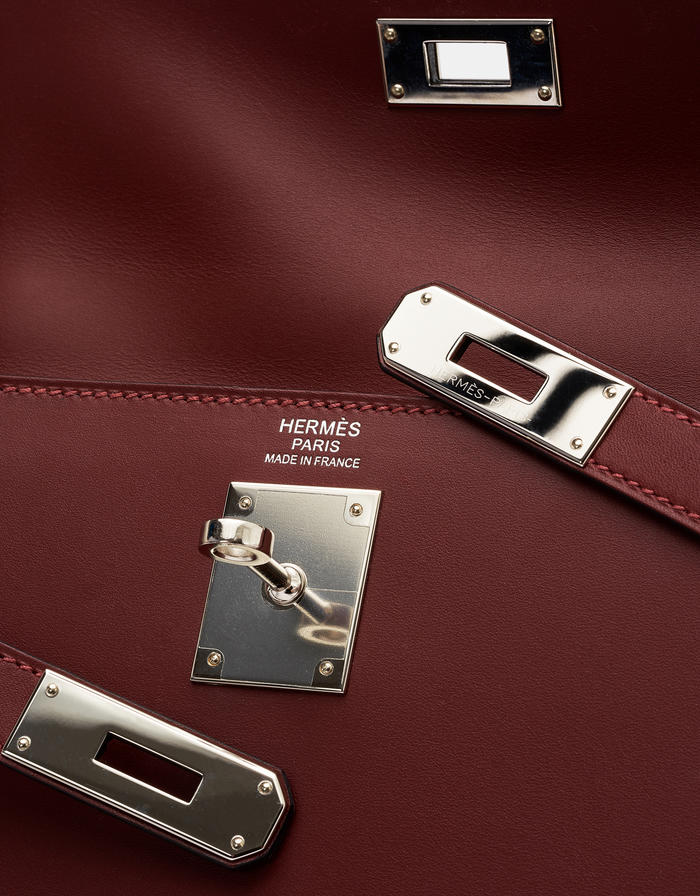 Parchemin
Parchemin is a ladylike pink-toned cream, which we've seen used from the 1960s onwards. A light shade without the harshness of pure white, it works well all year round – although of course, it requires careful maintenance. If you prefer a fresher shade of white, seek out Craie (translating as 'chalk') – again a semi-regular in Hermès boutiques. For 2023, Hermès also give you a new shade of white aptly named New White.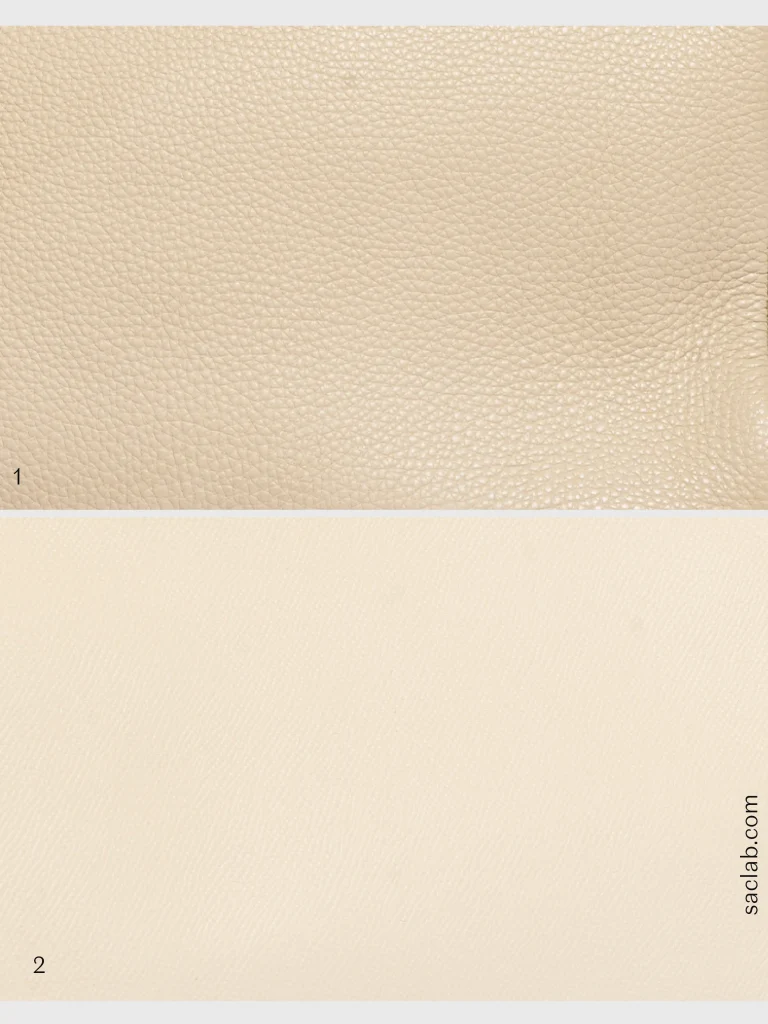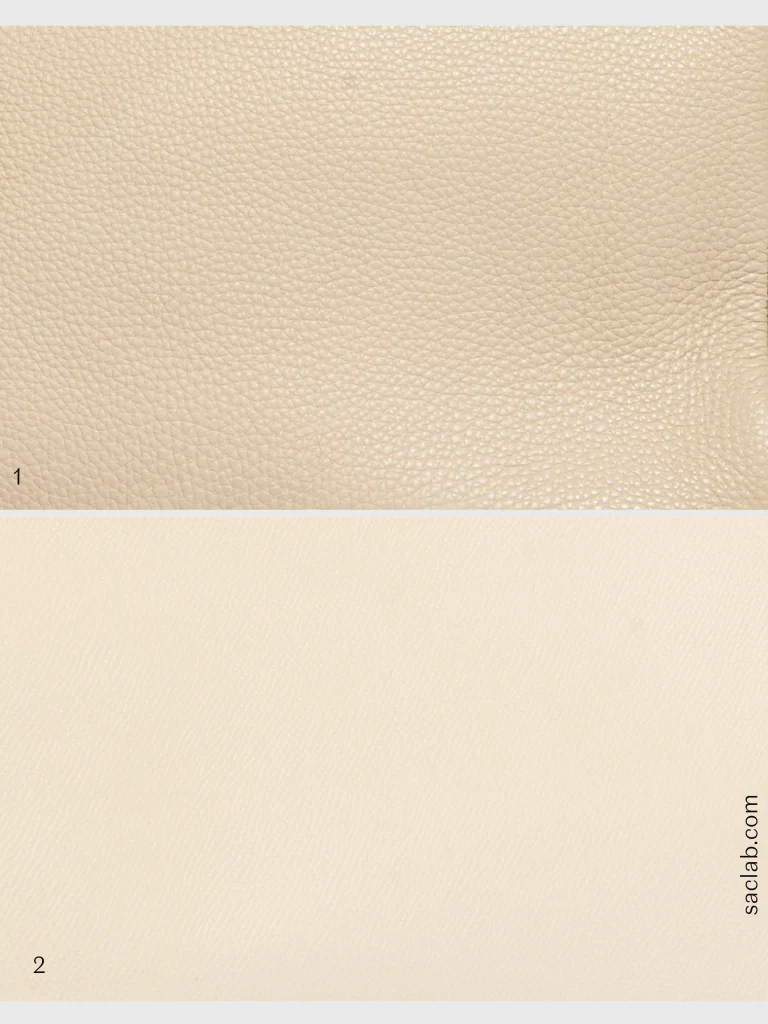 Signature Exotics
When it comes to exotics, bright, jewel-like colours are considered classic for exotic leathers, such as crocodile, lizard and ostrich skins, alongside a certain record-breaking neutral:
Himalaya
The most celebrated of Hermès' exotic shades has to be the Himalaya, a carefully graded combination of snow-white and earthy taupe on Nile crocodile hide, evoking the peaks of the Himalayan mountains. Similarly, the brand's Ombre Lizard bags garner extraordinary prices as an über-luxurious neutral.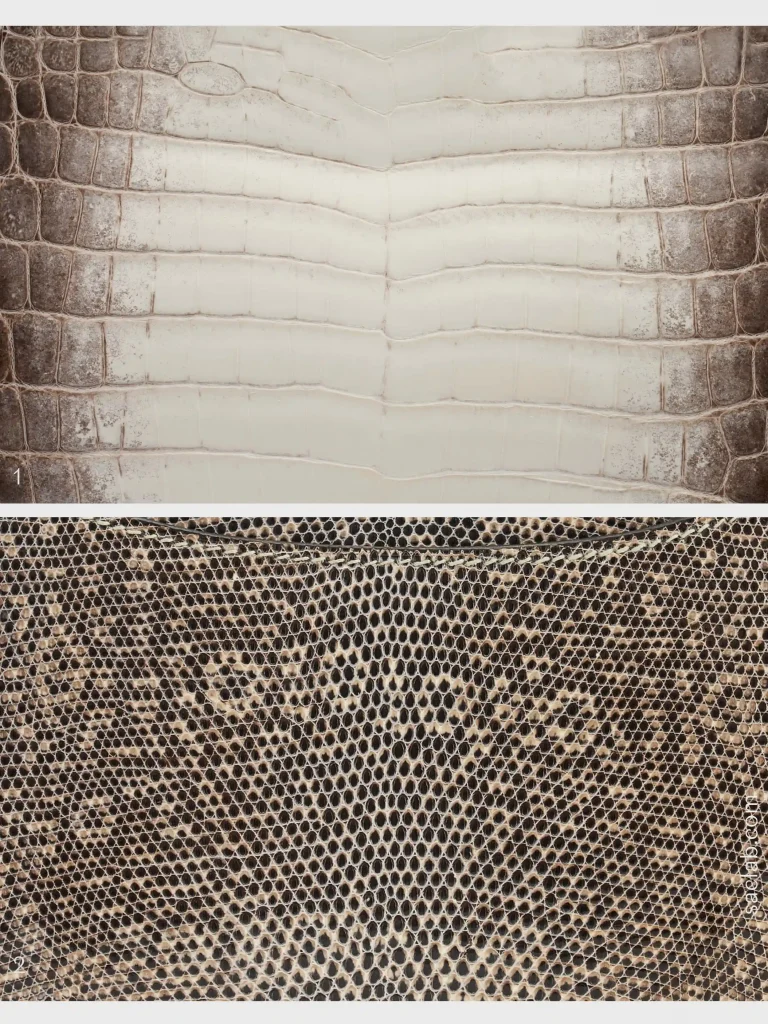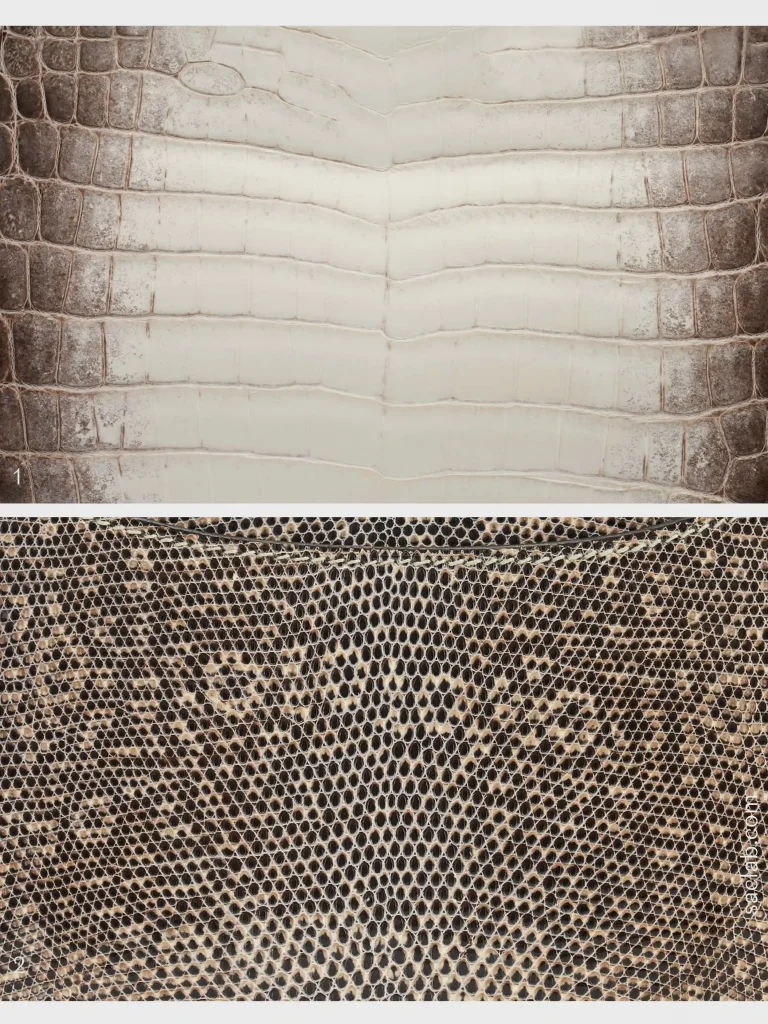 Rose Bubblegum
Rose Bubblegum (also referred to as 5P Pink), a legendary candy pink, is the most expensive exotic colour besides Himalaya and Ombre Lizard: a Kelly Mini in Bubblegum Alligator can easily fetch € 80,000–90,000 on the secondary market due to its rarity. This is closely followed in value by Rose Scheherazade, a vivid magenta.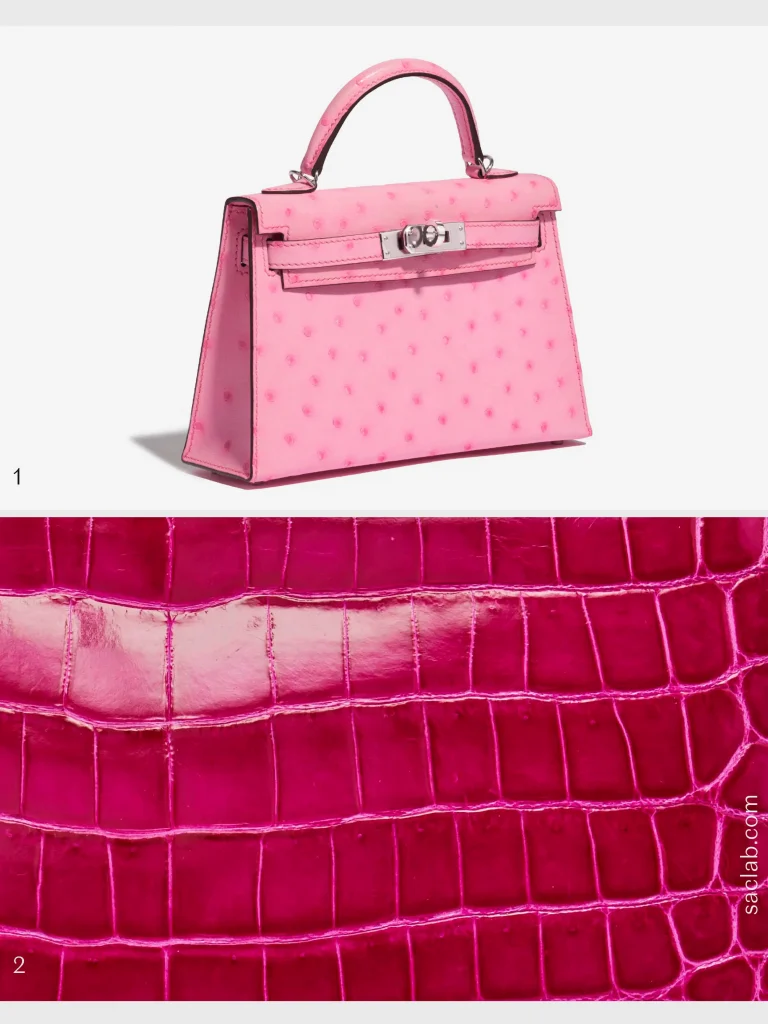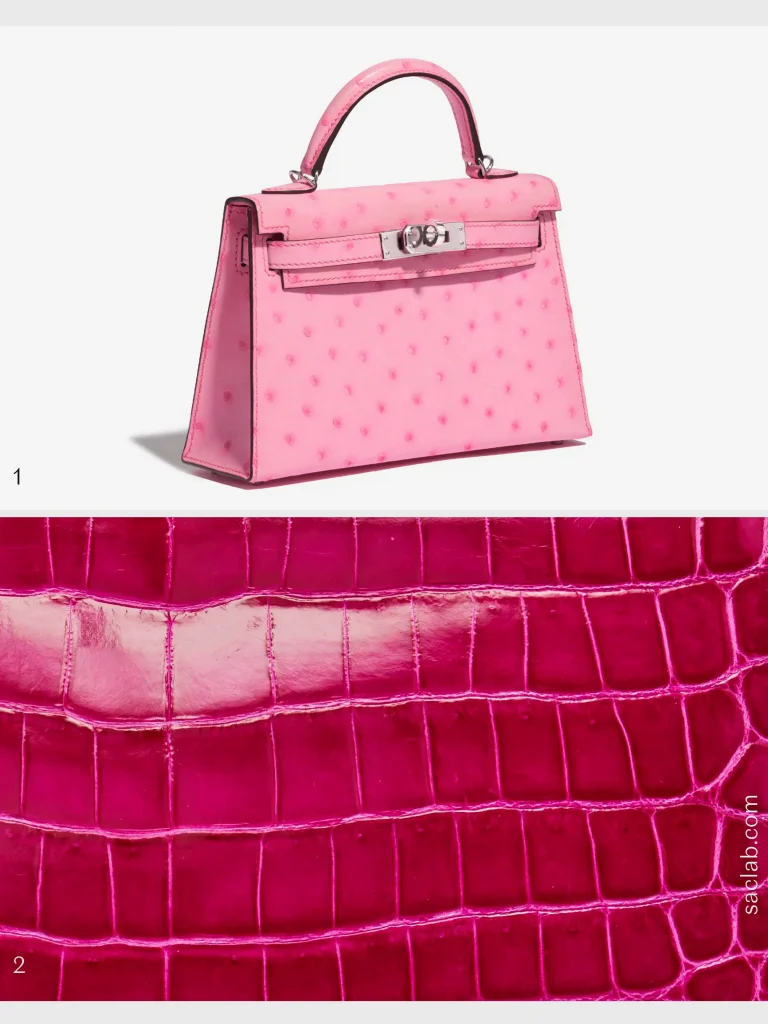 Vert Emeraude
There's something about glossy emerald green which really makes an exotic skin shine – its jewel-like depth of colour is as sophisticated as it is standout. As such, Vert Emeraude exotic bags always achieve fantastic prices at auction. If you are looking for a subtler emerald green for your exotic accessory, Vert Vertigo is a great alternative.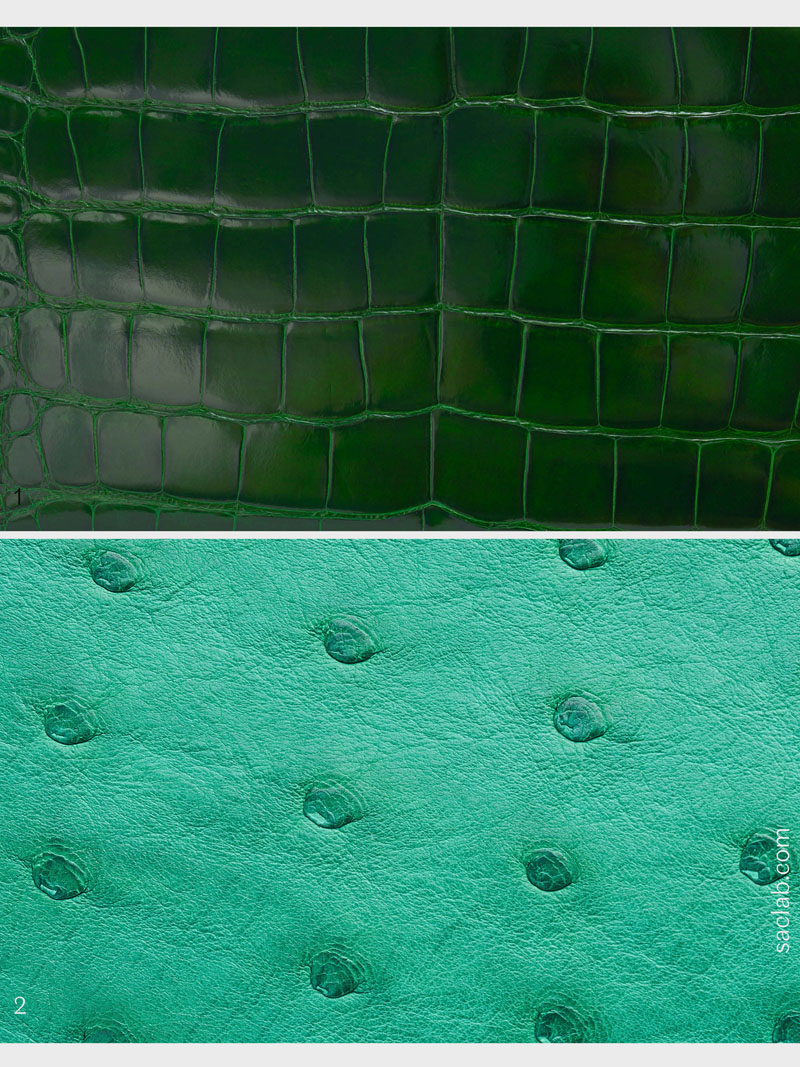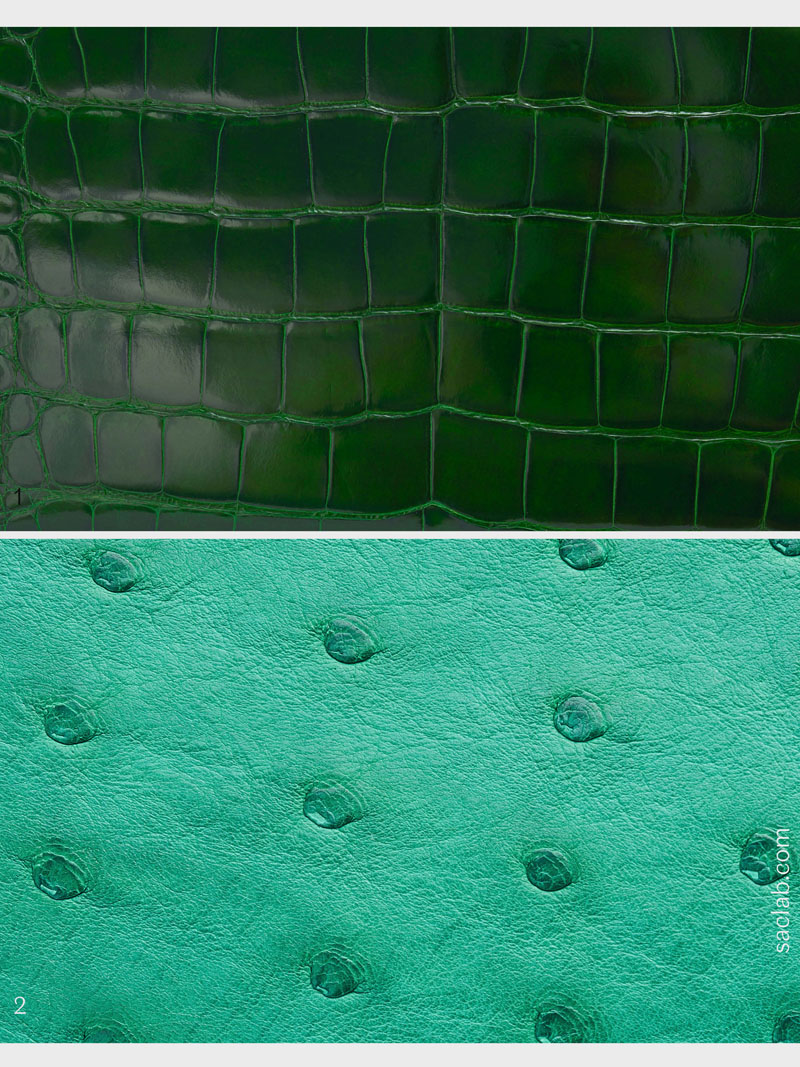 Sought-after shades
Alongside their classic shades, each season Hermès's unique range expands by introducing a limited-edition palette of new colours – a hotly anticipated moment in the handbag calendar. In terms of return on investment, seasonal colours are unpredictable: some become instant hits, quickly accelerating in price on the secondhand market and occasionally even making a return in later seasons, whilst others simply don't quite take off.
Pinks and blues
At auction, Hermès' intense pinks and blues have historically always performed well. Rose Azalee ranks highly among collectors as one of the house's prettiest (and rarest) pinks, whilst the deeper Rose Tyrien comes with white contrast stitching to further accentuate its colour. To take it up one notch further, make a beeline for Rose Shocking – a vivid magenta.
As always, Hermès has kept busy conjuring up some new and long-awaited colours for 2023 as well. In particular, the much-anticipated Rose Pop has finally arrived this spring season after months of rumours. This deeply saturated magenta is a must-have for all pink lovers.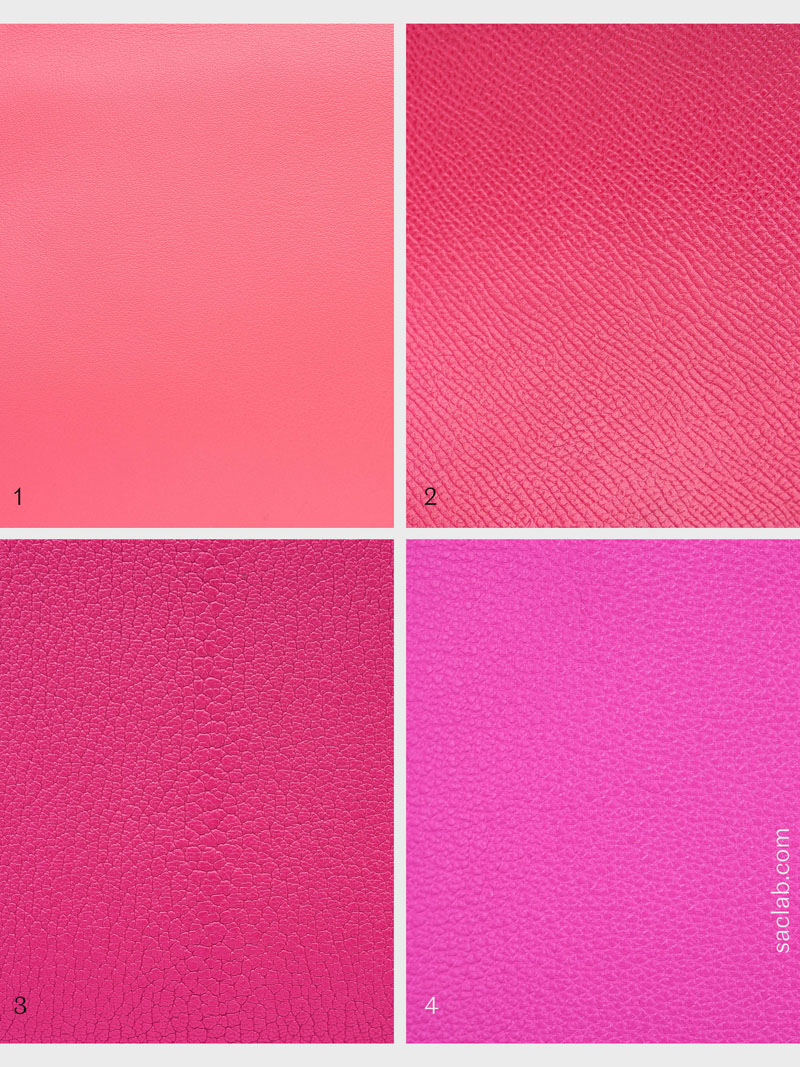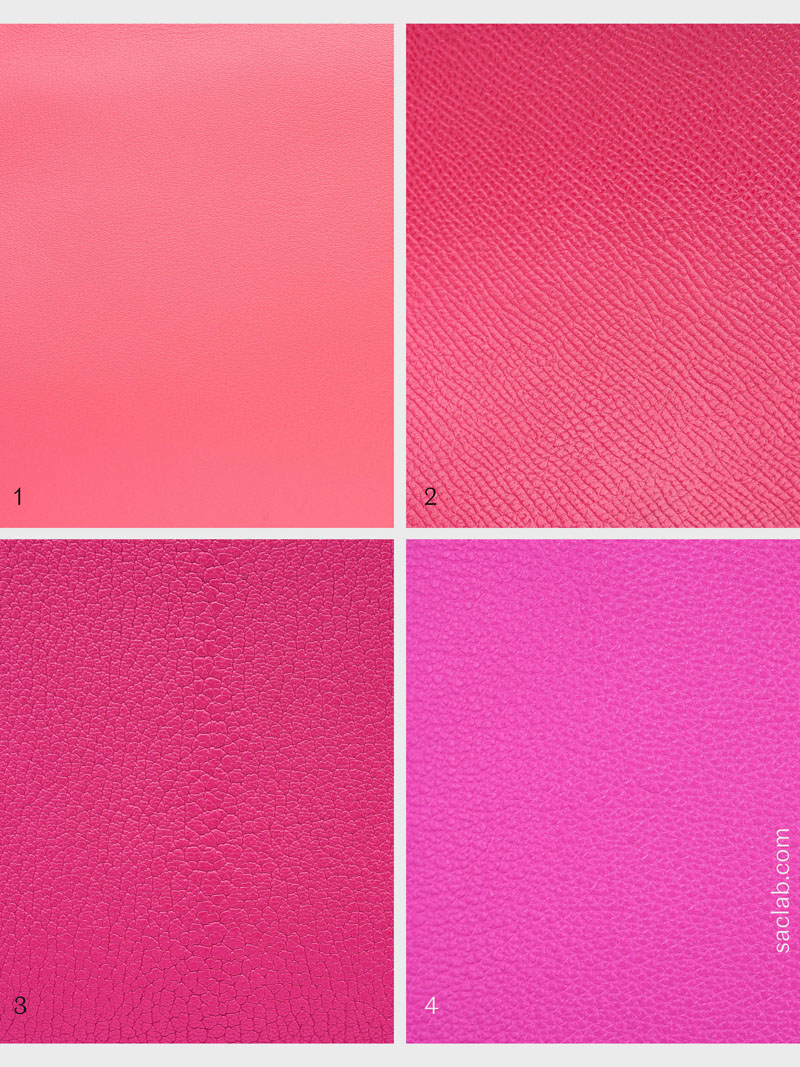 If your dream bag comes in blue, you're spoiled for choice with Hermès. Bleu Jean, a muted denim shade, is the perfect neutral blue. Bleu du Nord is a dainty sky blue, whilst on the brighter side, Bleu Zanzibar and Bleu Thalassa conjure up images of sparkling azure seas. Bleu Hydra, a jolt of electric blue, is viewed by many as the ultimate Hermès blue and has made several repeat appearances on their seasonal colour list.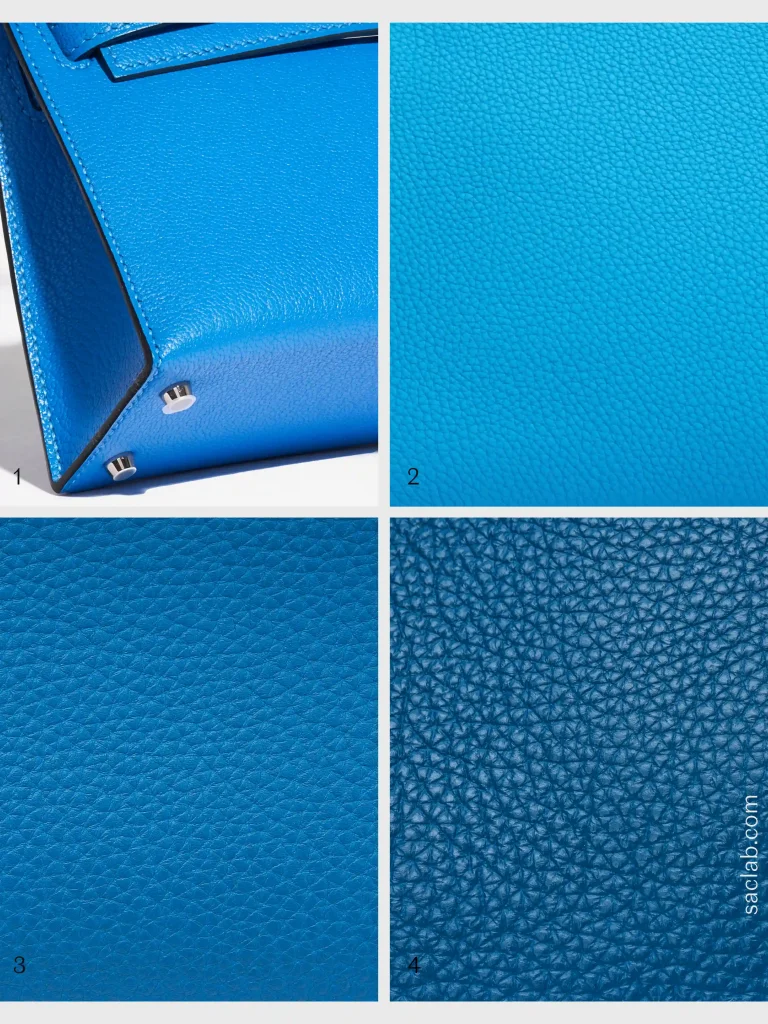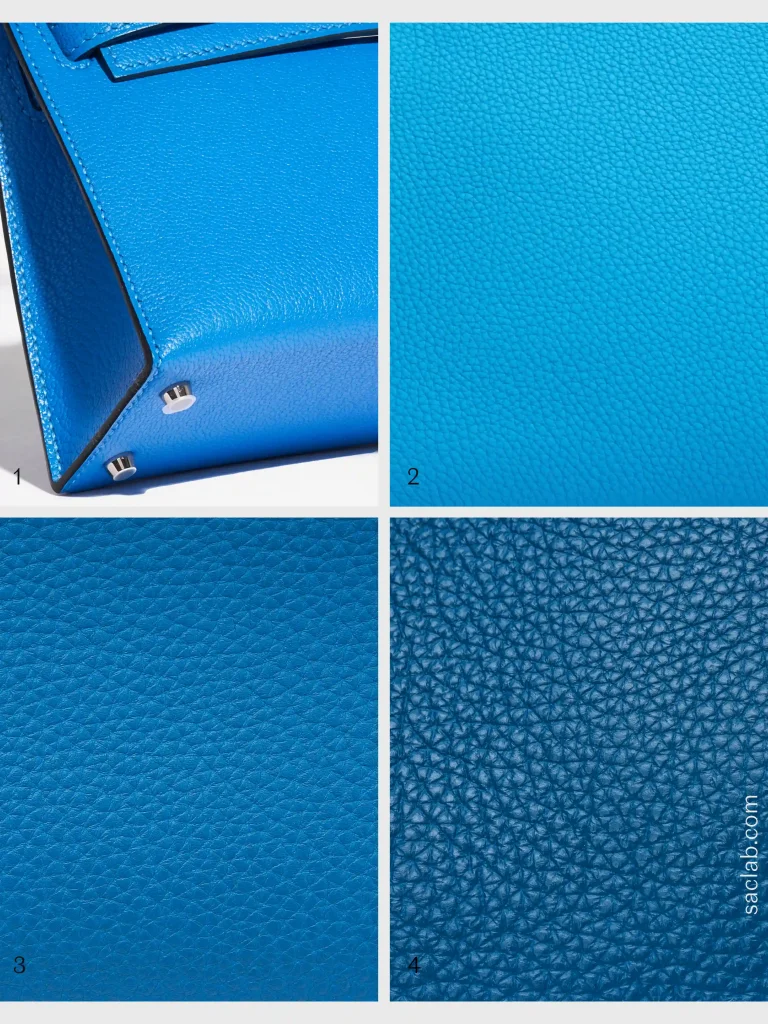 Pale pastels
Alongside these established brights, SACLÀB co-founder Oliver Stueck has noticed a new trend on the secondhand market: buyers are scrambling for pale pastel shades. 2012's Blue Lin release is a soft light blue with a hint of grey, a forerunner to the highly popular 2020 shade Bleu Brume, which features a soft touch of purple undertones.
Mauve Pale was released in 2022, a dusty rose-pink cooler than the Hermès Mauve Sylvestre. For a warm shade of pink, coat your Kelly bag in Hermès Rose Sakura.
Shades of off-white are also particularly coveted: Gris Perle is a pearlescent white-grey whilst Beton is notable for its rare pairing with rose-gold hardware.
Hermès' spring-ready greens are just as appealing. Vert Criquet, first introduced in 2020, is a fresh yet creamy pastel that pairs perfectly with gold hardware. New for 2022, Vert Absinthe is zingier, with yellow undertones, while Vert Fizz is a soft, pale pistachio.
If you want to stick with a bit more of a neutral shade, turn to Gris Neve, a subtle colour, hinging toward being a greyer Vert Fizz.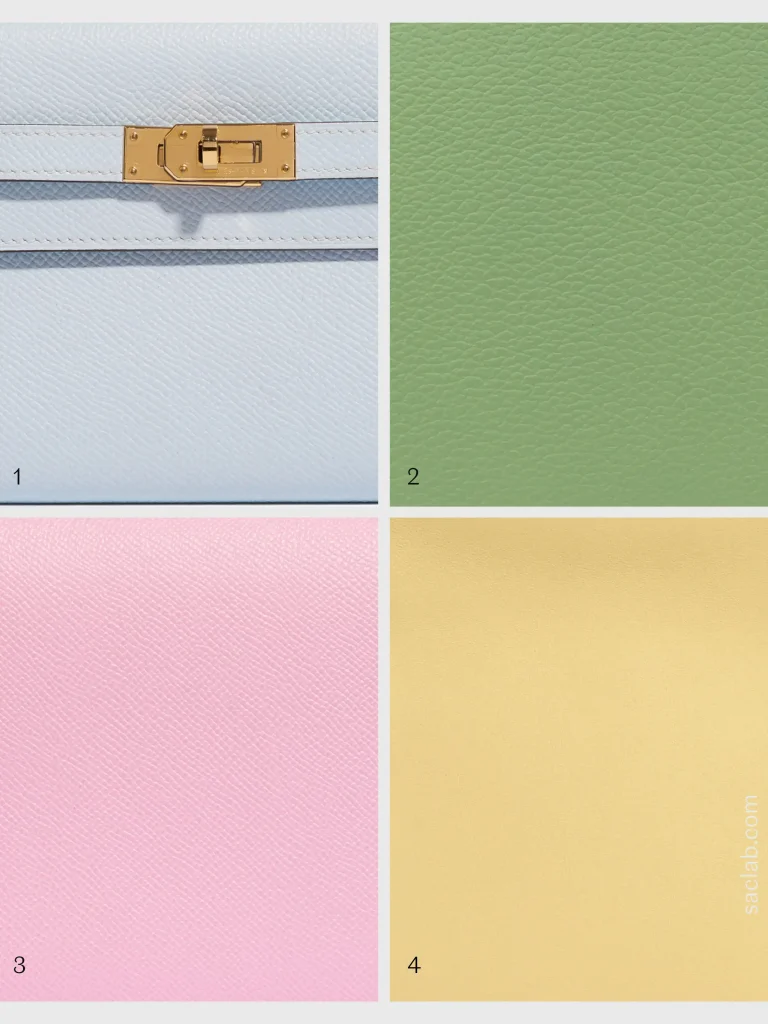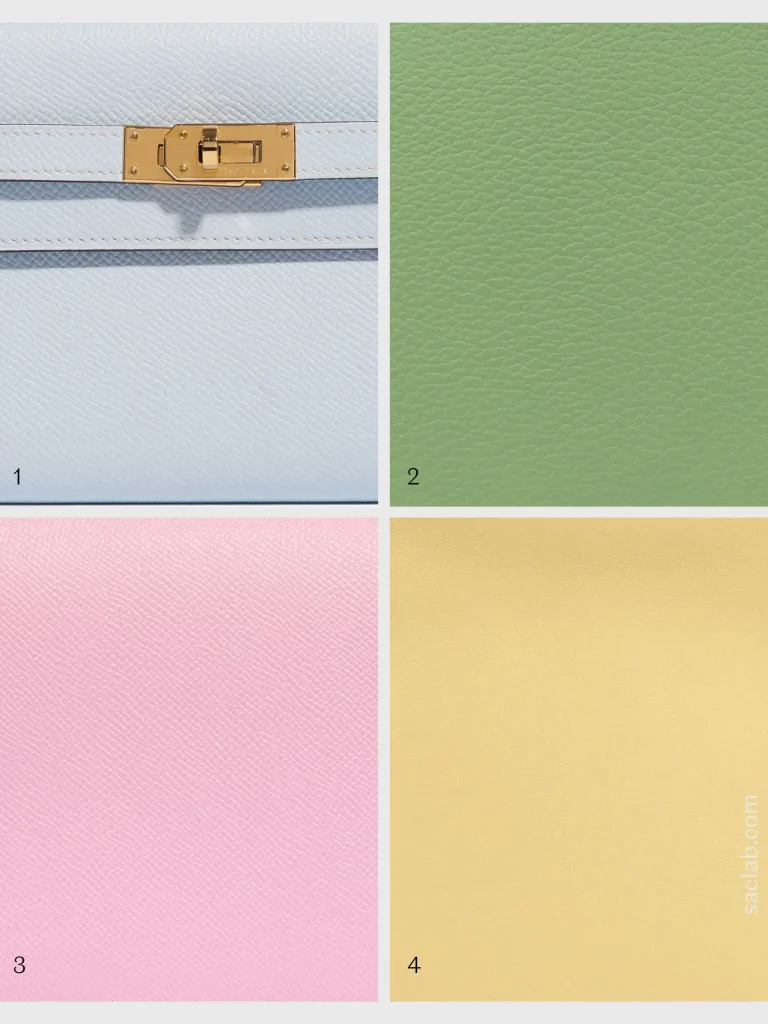 Bright greens
If you're looking for a true statement colour, the suspense for 2023 has not yet seized. Yuka – a grassy green – is also a new Hermès spring colour that is inspired by the yucca plant. Either way, this pop of colour will be an excellent match for your brighter-coloured outfits this season.
A shade of green that remains less elusive is Vert Comics. As the name suggests, this is a lively and dynamic shade of green, ranging somewhere between the colours Menthe and Bambou.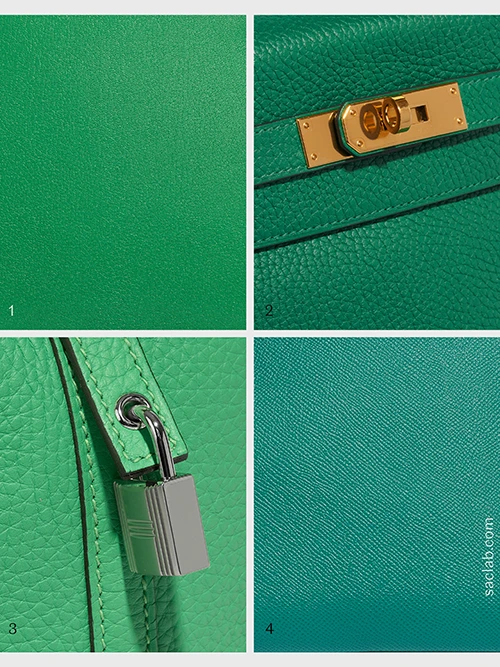 Shopping time!
Which colour has caught your eye? If you have your heart set on a particular handbag hue, let us know what's on your wishlist.
Looking to sell your designer handbag?
Get an offer today and start selling
Sign up to our newsletter
Be first in line for our latest arrivals, alongside journal updates, exclusive treats and more
Thank you! You've successfully subscribed.
Thank you! You've successfully subscribed.
It seems you are already signed up!
Please enter the correct email address
By subscribing I accept the privacy policy and the indications specified on data handling.
Make a Request
We do our best to find bags for our customers on request. However, this might take up to 6 months.
Warning!
You have reached the limited requests per customer.
Thank you for your enquiry!
Please check your email for further instructions.
You have reached the limited requests per customer.