The Constance Close-Up
SACLÀB ICONS
Think of Hermès and your mind might leap to your mental wishlist of Kelly and Birkin bags (we've all got one of those, right?). But there's another bag by the French fashion house which completes the 'Hermès holy trinity': the Constance. Here's why bag aficionados covet the Constance just as much as its iconic big sisters – and why you should too.
A new bag is born
In 1959, Hermès' in-house designer Catherine Chaillet was commissioned by artistic director Jean-Louis Dumas to design a new bag for the label. Considering the decade in which she was designing – an age where the ladylike and somewhat traditional Kelly bag was soaring in popularity – the bag that Catherine dreamed up looks remarkably modern even to this day. With sleek, minimalist lines, a long shoulder strap and elongated 'H' clasp, it was practical yet stylish in equal measure – all it needed was a name. With Catherine designing the bag while pregnant, and subsequently giving birth on the day of its release, the bag was named after her new baby girl: Constance. As Hermès itself recognises, there's a certain poetry to this origin story. The Constance is so timeless in its appeal, it's just the sort of bag you can envision a mother passing down to her daughter.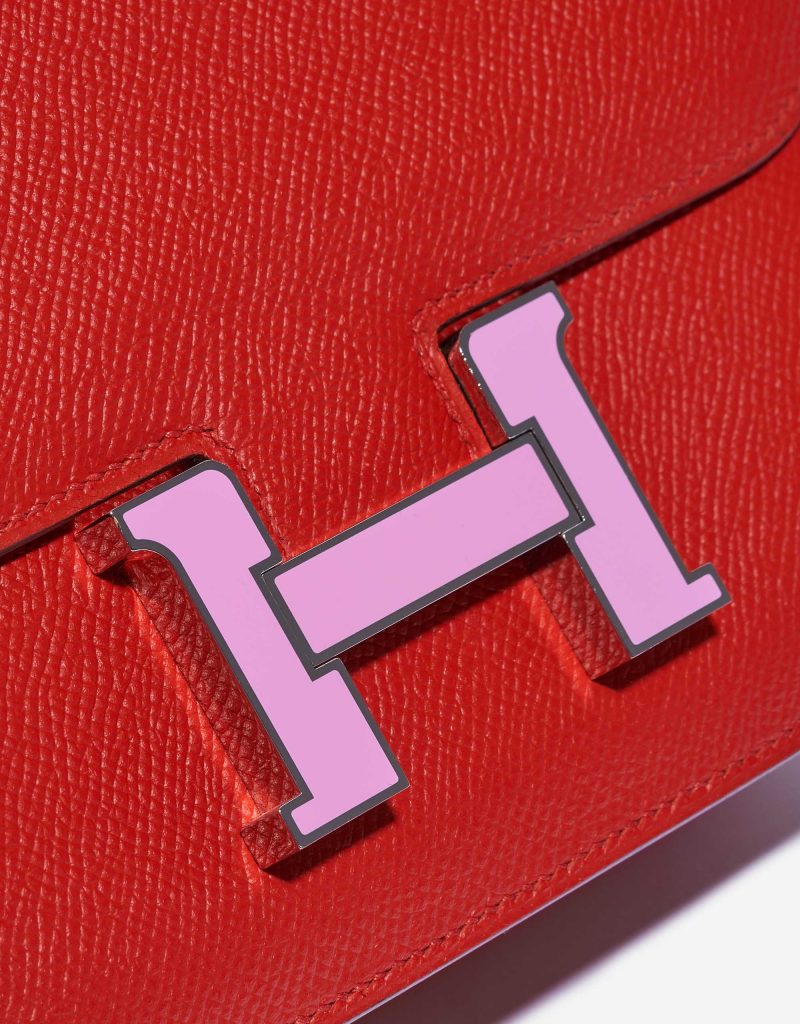 The Constance quickly found a fan in former First Lady and style icon Jacqueline Kennedy, and has been in high demand ever since. Indeed, Constances can be just as much of a rarity in Hermès boutiques than Birkins and Kellys – and rumours are occasionally whispered that this fabled style might be discontinued, making it even more precious in the eyes of collectors.
Crafting the Constance
Despite its chic simplicity, the Constance takes 14–18 hours to make in an Hermès workshop, and is surprisingly one of the brand's most complicated designs. A single artisan will take responsibility for the bag from start to finish, meaning that each Constance is a true work of craftsmanship.
It's most recognisable feature is of course its eye-catching H clasp, which opens and closes with a spring-loaded mechanism. Constance H clasps can be palladium, gold, inlaid with leather or enamel or even diamond-encrusted. Previously, it was also the only bag offered by Hermès with rose-gold hardware as a customisation option, so keep your eyes peeled for these delectable variants.
Underneath its curved single flap, the Constance is lined in lambskin and has one or two compartments and two slip pockets (larger versions feature a zip on the inside slip pocket). The shoulder strap is ingeniously looped, so you can wear it either long or short – one reason why this bag is lauded for its day-to-night versatility.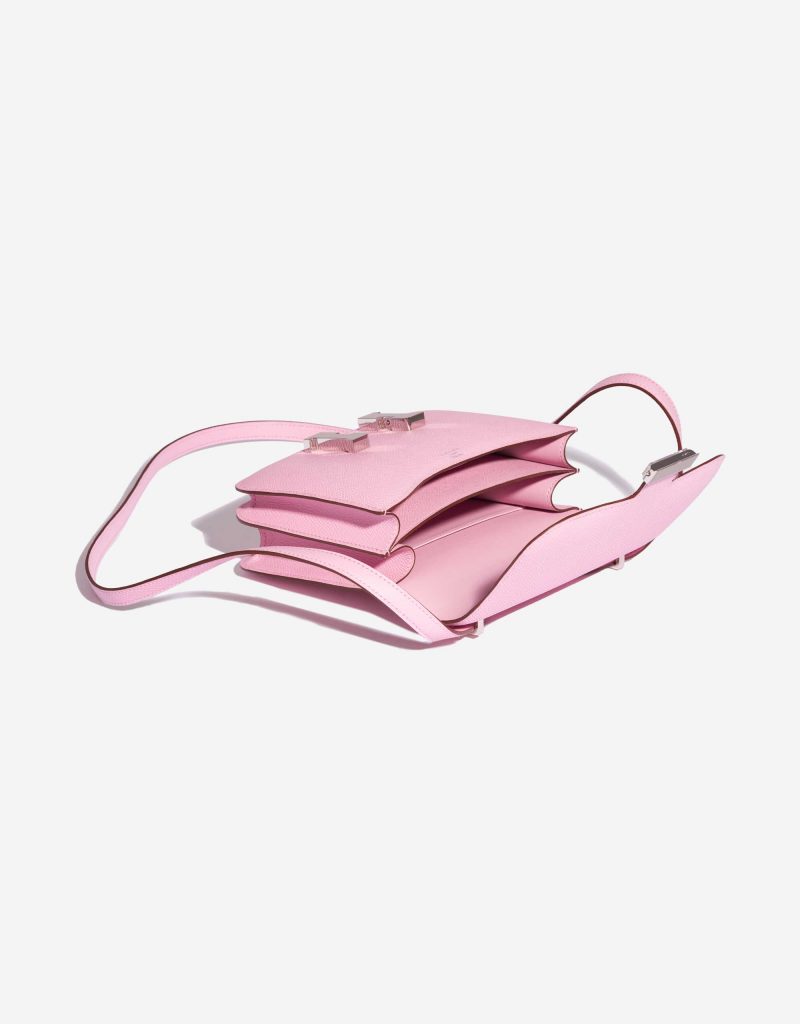 Eyes on the size
The Constance currently comes in four sizes: Micro (measuring 14cm across), Mini (18cm across), 24 (24cm across) and Elan (25cm across, and more rectangular in shape). You'll also find rare instances of the Constance Cartable, which measures 29cm across (now discontinued), as well as vintage sizes of 23 and 25.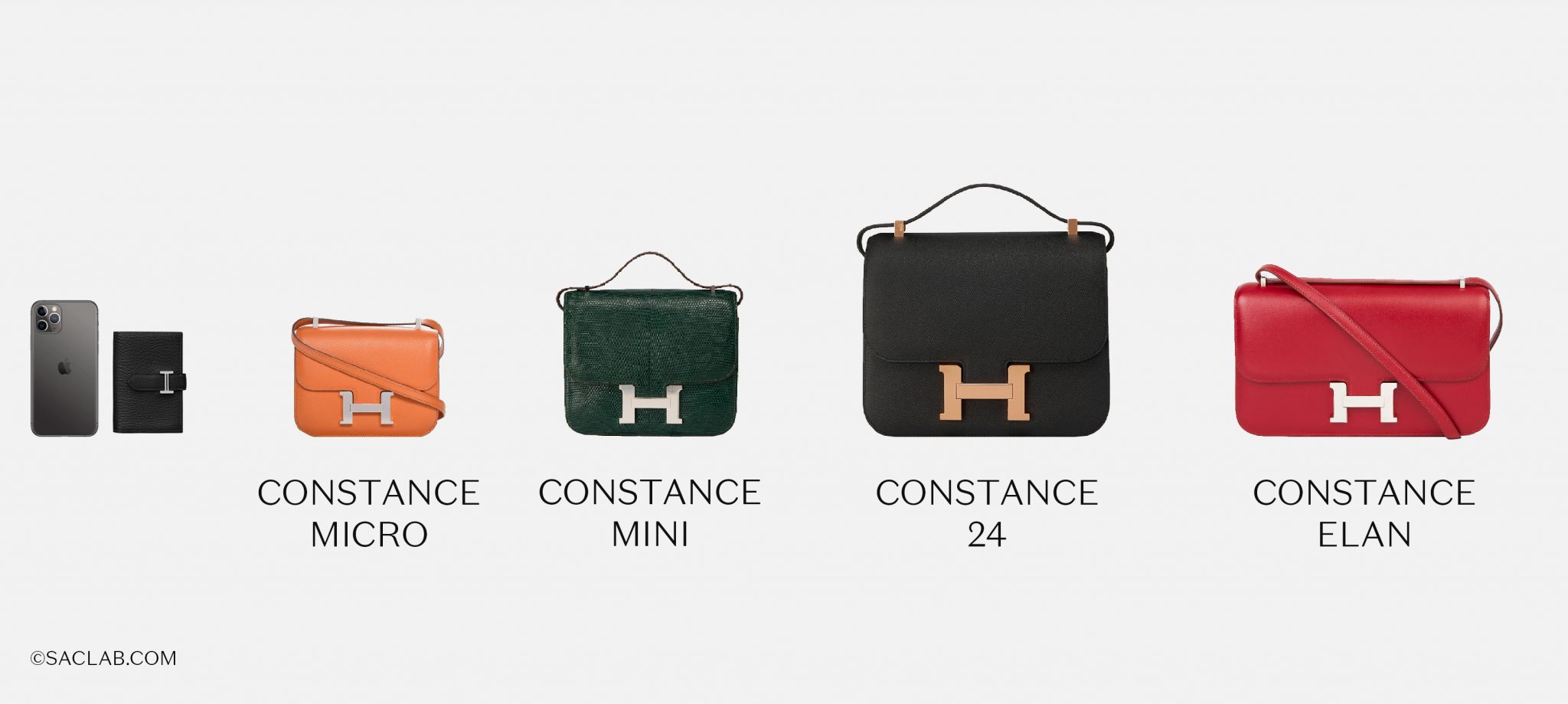 The Mini and 24 are the most common sizes to choose between, so as a rule of thumb when making your decision, consider how you'll be using the bag. A Constance Mini will roughly fit a smartphone, wallet, keys and your lipstick, whereas the 24 has more wiggle room to carry essentials. If you prefer a cross-body look, go for a Mini, which has a longer shoulder strap – the 24 can only be comfortably worn as a shoulder bag.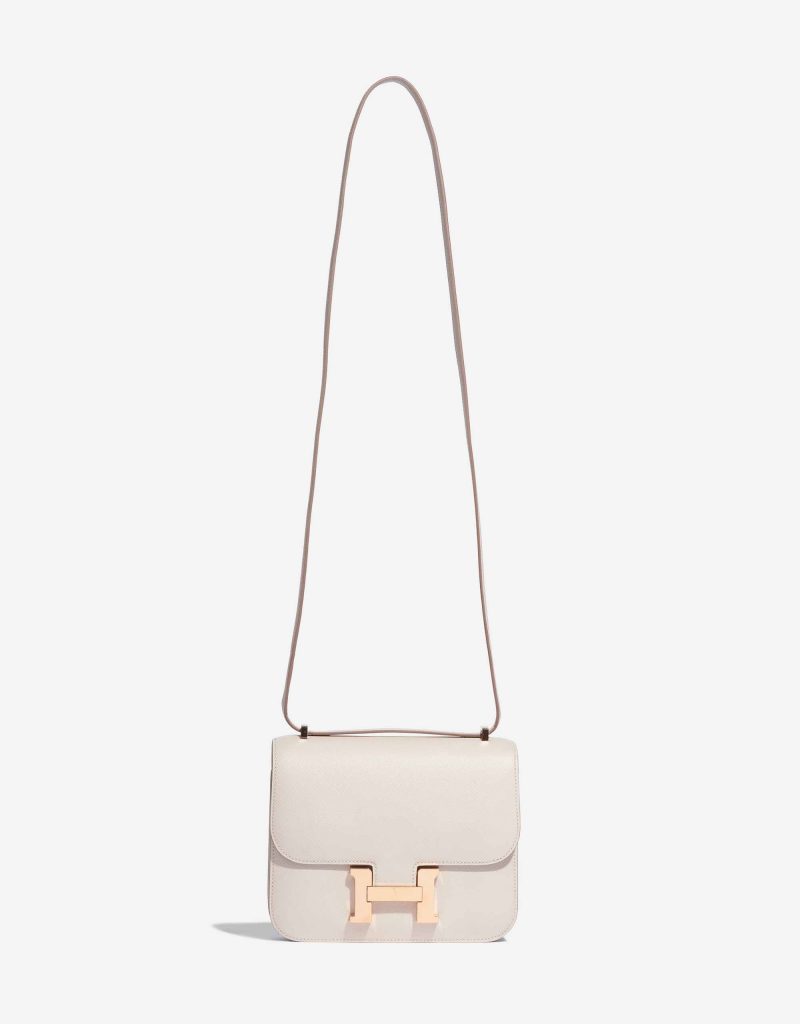 What it's worth
Bought new, a Constance 18 in a regular leather is currently priced at around €5,900 in Hermès boutiques, whilst a Constance 24 is €7,300. In general this bag style is known to hold its value extremely well for resale, if cared for correctly. As it's a smaller bag than the Birkin or Kelly, a Constance in a bright colour is very wearable, and thus a particularly popular choice with buyers. As always, it pays to invest in exotics: a Constance 18 in ostrich or lizard leather may set you back €13,000–15,000 on the secondhand market, and expect to pay upwards of €20,000 for crocodile.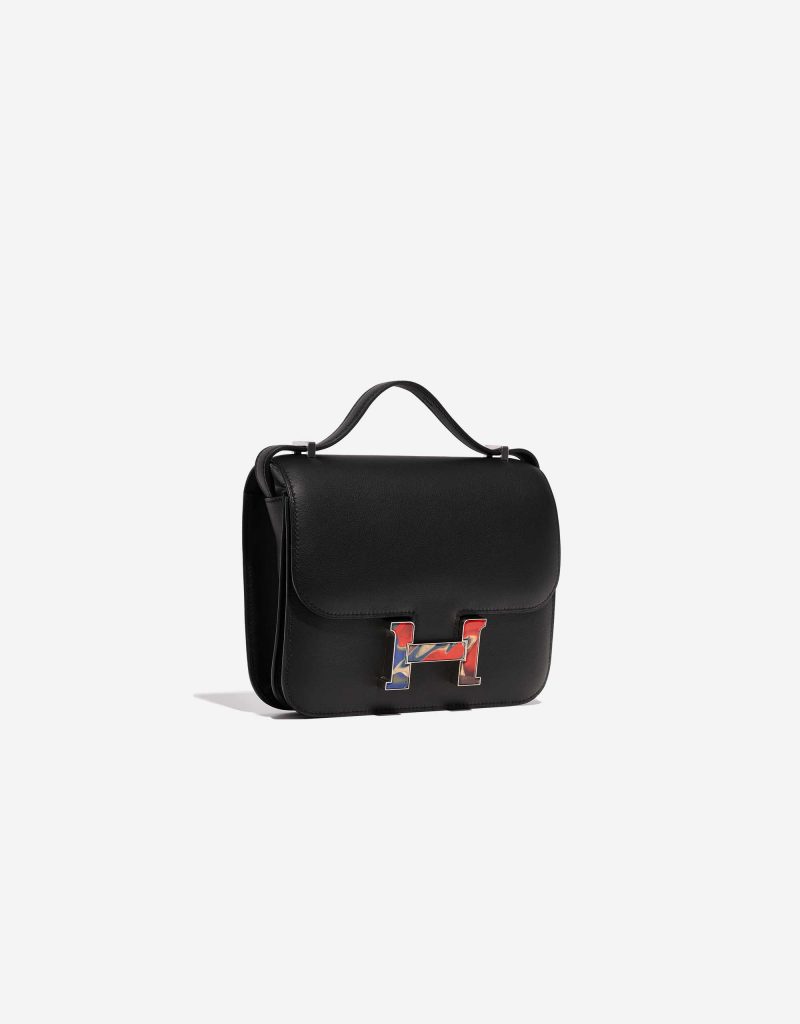 Rare editions
The very first Constances were only available in Box Calf leather or Porosus Crocodile. Since then, the bag has been released in myriad colours and textures, and it's also seen some very special releases which are considered particularly rare on the secondhand market.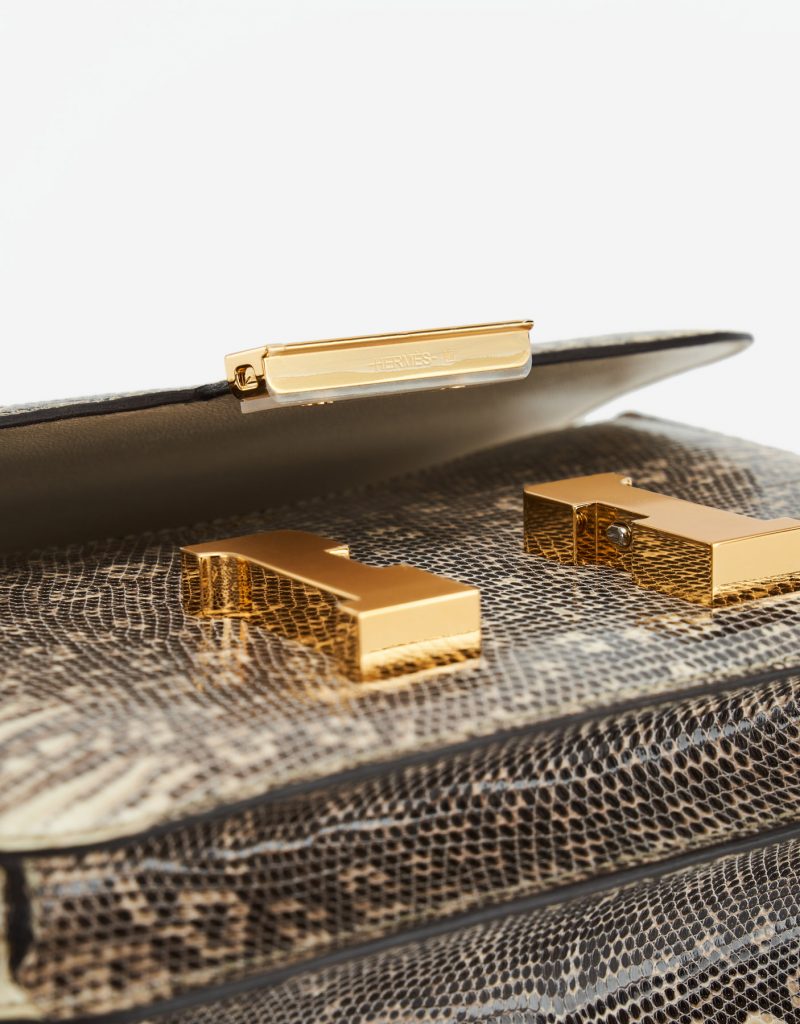 Constance Marquette bags are prized for their lizard skin inlay within the H clasp, often exquisitely paired with crocodile or alligator leather in a contrasting colour. The Constance Verso is similarly in demand for its contrasting lining – to go one step further, look for a Constance Tricolor, which combines three jewel-like hues in exotic skins.
The On A Summer Day and On A Summer Night Constances, designed by architect Nigel Peake, feature a graphic print on Swift leather in pop-bright hues or textured black. Budget around €27,000 for this bold number. If you love the Op Art look, a Constance Optique could also be desirable, featuring a Bridget Riley-esque striped enamel H clasp at the front.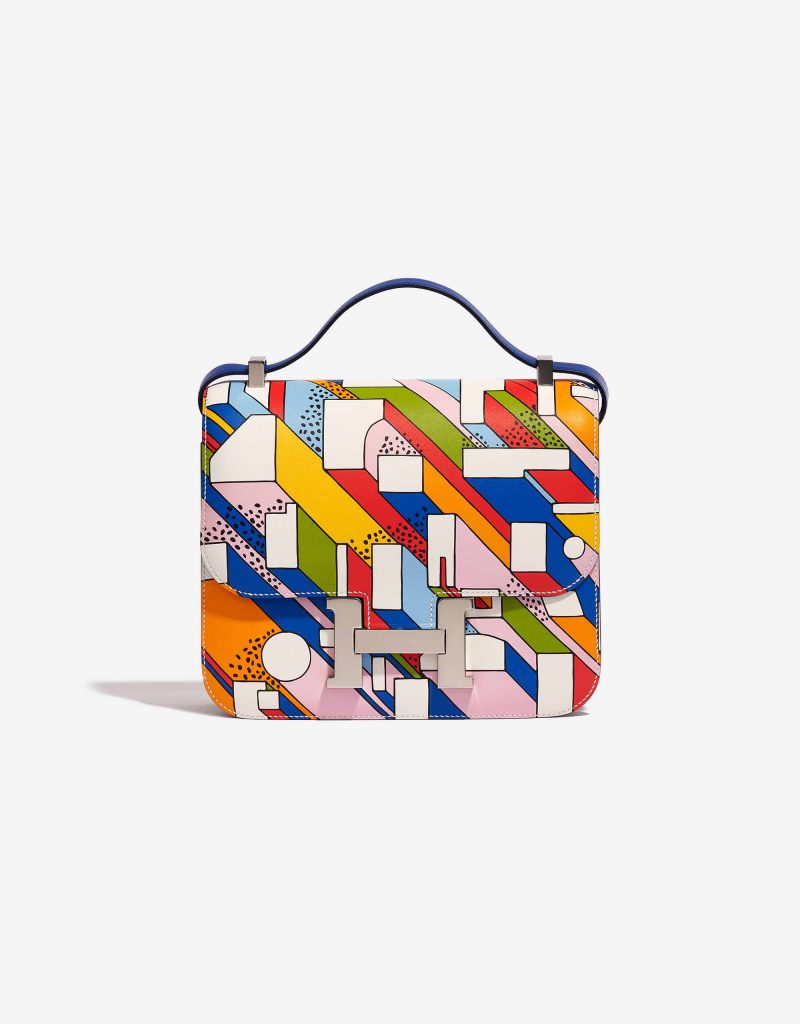 Finally, the Au Bout du Monde Constance is a stunning abstract landscape of exotic, perforated and suede leathers in tonal blues, inspired by a scarf design by Antoine Carbonne. These rare beauties command top prices at auction – one recently realised €38,000 at Christie's.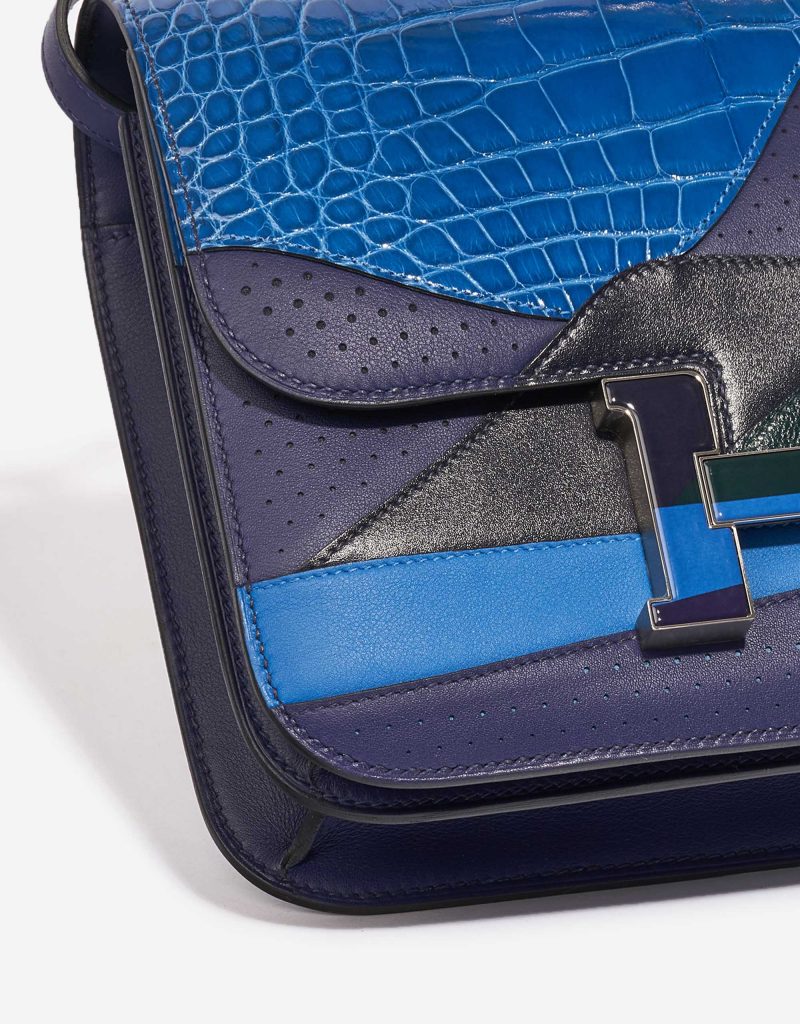 Convinced that a Constance should be your next Hermès purchase? Get in touch and let us know your requirements and we'll take care of it or browse our selection of pre-owned Hermès bags.
Looking to sell your designer handbag?
Get an offer today and start selling
Sign up to our newsletter
Be first in line for our latest arrivals, alongside journal updates, exclusive treats and more
Thank you! You've successfully subscribed.
Thank you! You've successfully subscribed.
It seems you are already signed up!
Please enter the correct email address
By subscribing I accept the privacy policy and the indications specified on data handling.
Make a Request
We do our best to find bags for our customers on request. However, this might take up to 6 months.
You can only create 3 requests at a time
Please remove one of your current bag requests to submit a new one.
Thank you for your enquiry!
Please check your email for further instructions.