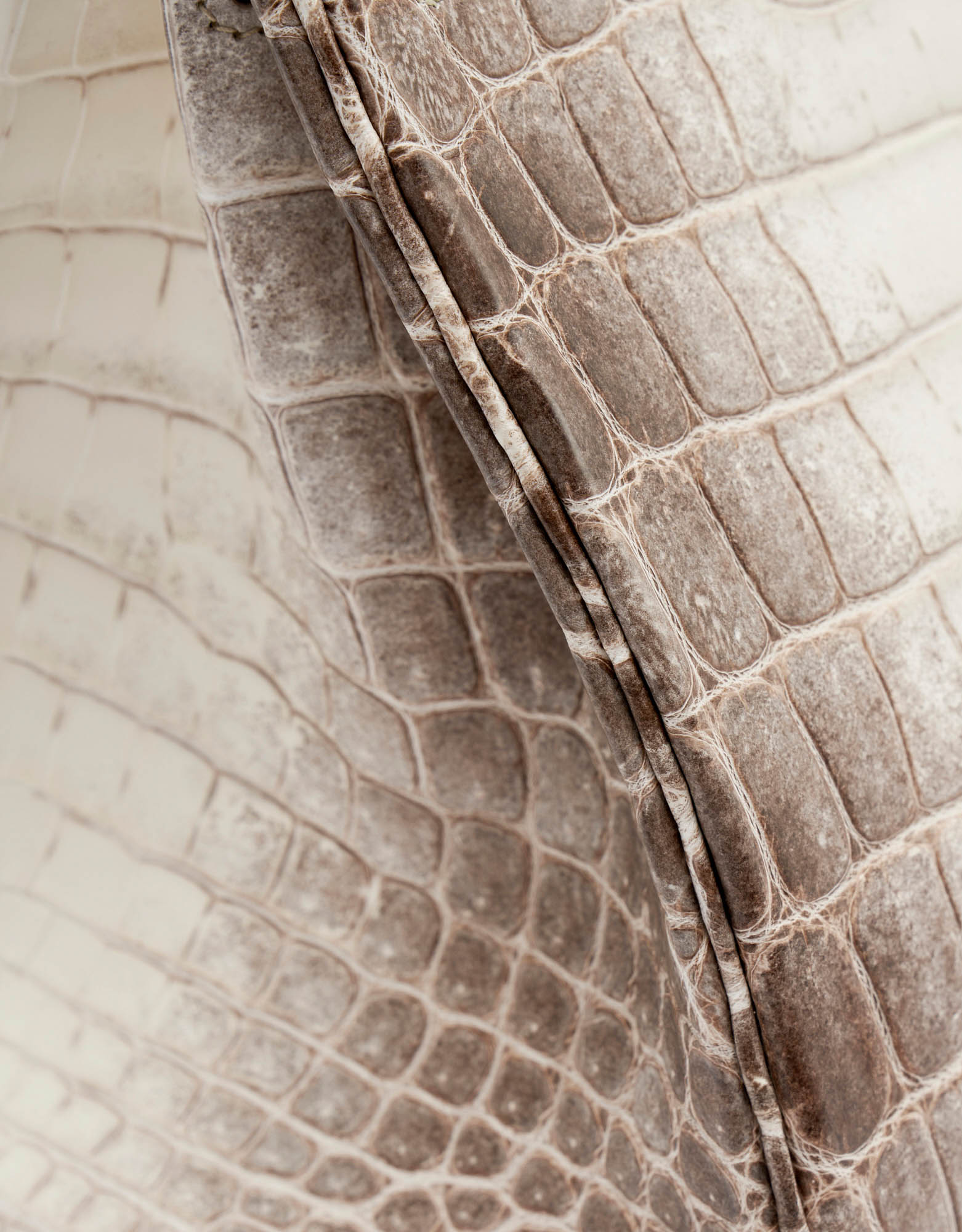 The Hermès Hall of Fame: The house's ultimate collector bags
SACLÀB INSIDERS
First things first, let's get this straight: every Hermès handbag is a work of art. The legendary fashion house's commitment to craftsmanship, creativity and ultra-luxurious materials is second to none. But as any clued-up collector knows, there are some Hermès styles which have truly earned their place in the handbag hall of fame. Here, we round up our top ten Hermès collector's pieces to wish for – and watch out for.
The So Black styles
When: 2010
Why it's a collector's piece: Hermès' So Black collection is a true rarity on the secondhand market. Released by Hermès' then creative director Jean Paul Gaultier, this collection was a darkly subversive twist on the brand's classic styles. The black PVD coating on the hardware, combined with saturated-black leather, proved irresistible to collectors – yet Hermès quickly stopped production once reports of hardware chipping began to emerge. As such, JPG's monochromatic masterpieces are as short in supply as they are high in demand. Look out for So Black Birkin 30s and 35s, Kelly 32s and 35s, as well as Kelly Pochettes, Kelly Cuts and Constance Longues.
Budget: From €30,000 for a Kelly, from €40,000 for a Birkin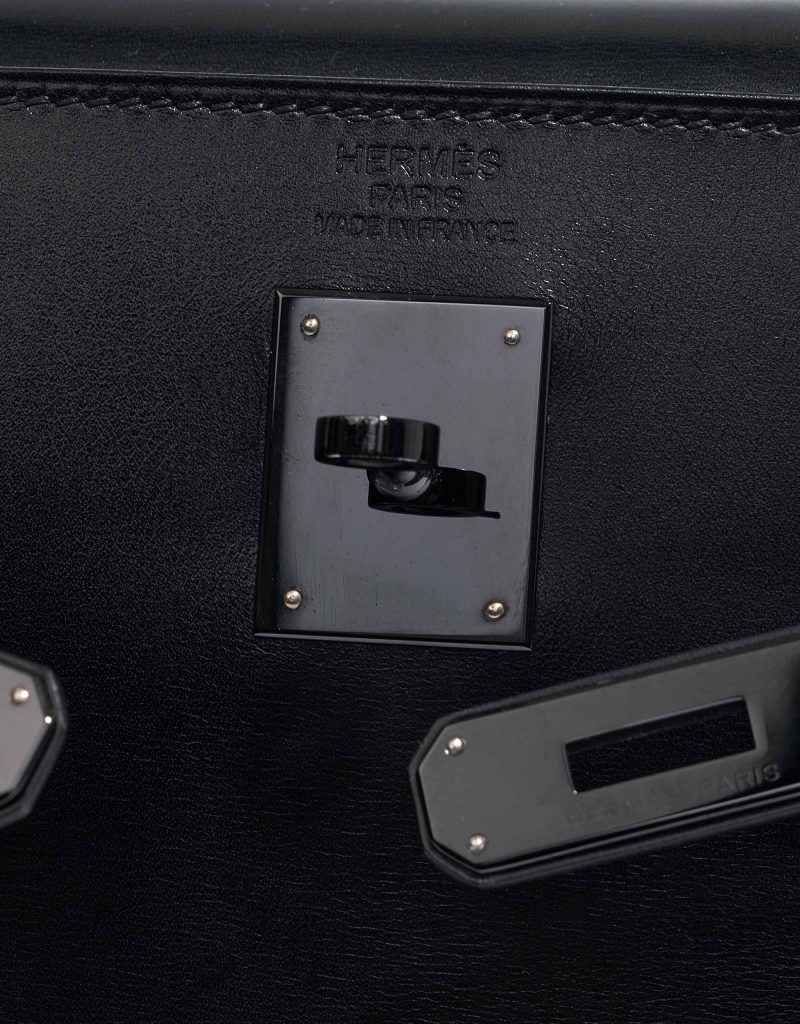 The Birkin 20 Faubourg
When: 2019
Why it's a collector's piece: The Birkin Faubourg is fast becoming the ultimate Hermès prize, even rivalling the Himalaya in terms of rarity and price. Designed in homage to Hermès' flagship boutique on the Rue du Faubourg Saint-Honoré, it's the first Birkin ever made in a 20cm size, and is unusually constructed in the 'Sellier' style. The exterior is intricately crafted in multiple leathers to resemble the store façade, complete with H Orange window awnings and a mini shopping bag clochette. The first release in 2019 offered two different colourways: 'Day' (featuring a Gold leather body) and 'Night' (a Deep Blue body). More recently, Hermès released two exceptional new varieties: the 'Snow' Faubourg, in Beton Matte Alligator, and the 'Midnight' Faubourg, with Black Matte Alligator and So-Black hardware. There are rumoured to be only 150 pieces per colourway created, and this rarity is reflected in the record-breaking prices the Faubourg is already achieving on the secondhand market.
Budget: From €225,000 upwards
The Sterling Silver Kelly 15
When: 1990s onwards
Why it's a collector's piece: More fine jewellery than mere handbag, the Sterling Silver Kelly 15 first made an appearance in the 1990s, and was most recently seen in the hands of (a very lucky) Kylie Jenner. Incredibly rare, this Micro Mini treasure has a pure, mirror-like finish, detachable Chaîne d'Ancre strap and its own special presentation box. Unlike other Kellys, the Sterling Silver Kelly is crafted with a hinged opening at the top – and as you can imagine, only has room for a lipstick and a credit card or two inside!
Budget: From €60,000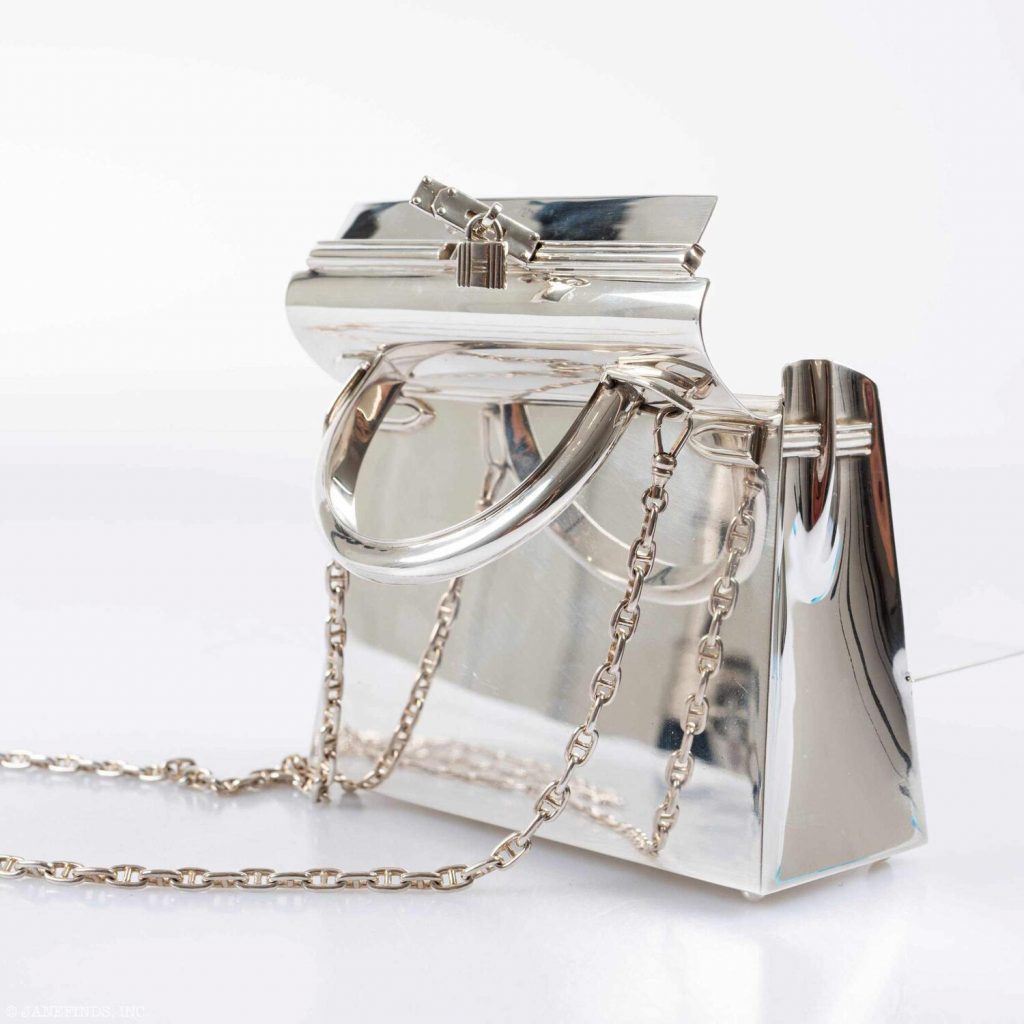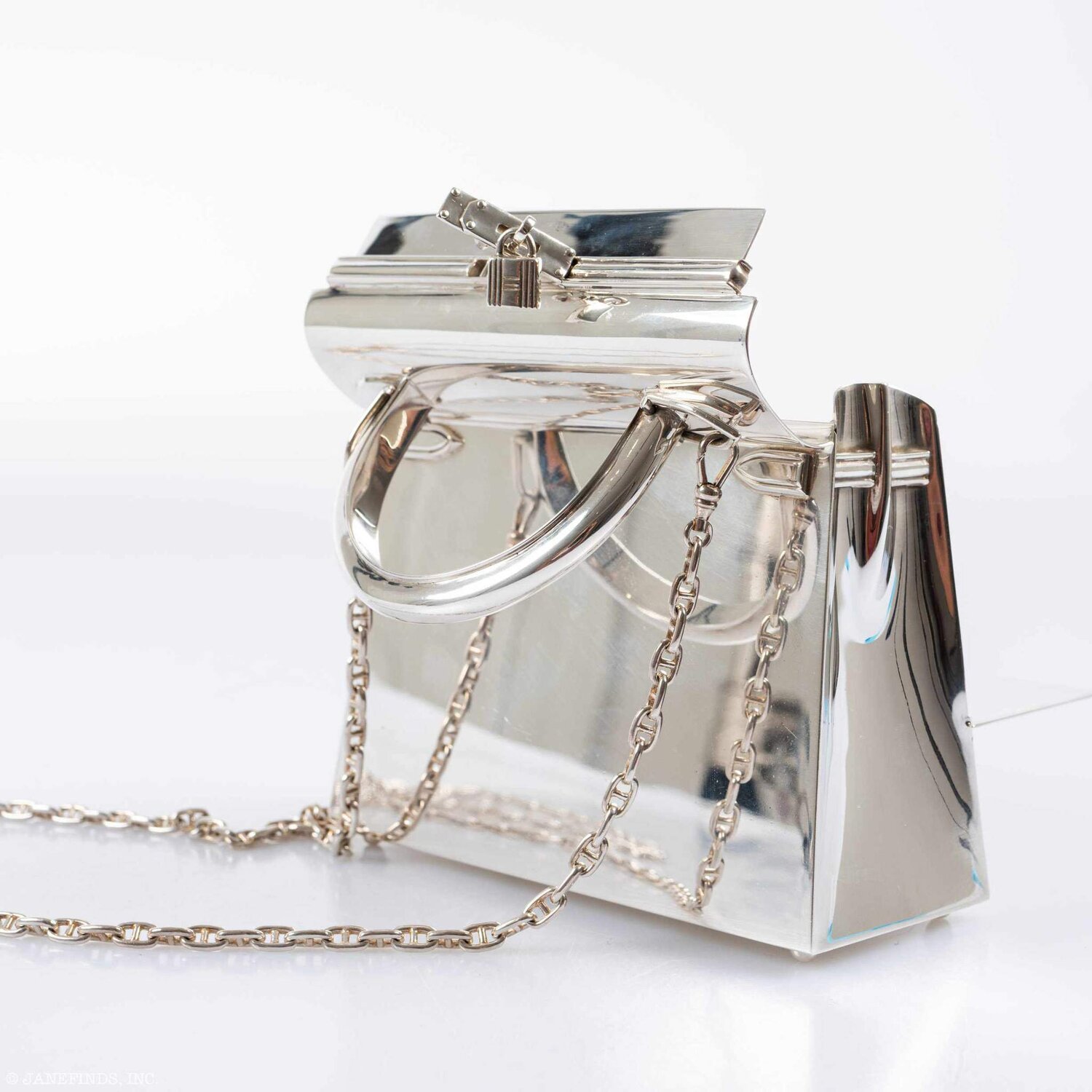 The Shadow Birkin
When: 2009
Why it's a collector's piece: Another stroke of genius from the avant-garde mind of Jean Paul Gaultier, the Shadow Birkin took the signature hardware of Hermès' most iconic bag and turned it into a trompe l'oeil illusion through playfully embossed leather. Rather than having a clasped flap over the top, this bag is left open. A lesson in how the simplest designs can have the biggest impact.
Budget: From €30,000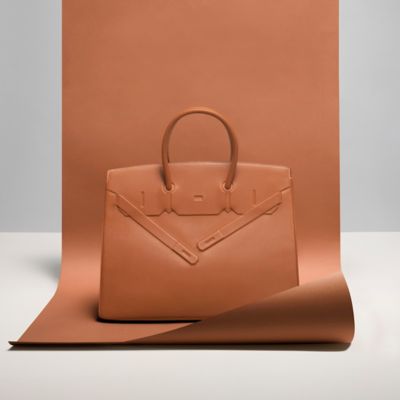 The Kelly Doll
When: 2000
Why it's a collector's piece: One look at the Kelly Doll and you can understand its charm. Dreamt up while Hermès CEO Jean-Louis Dumas was doodling one day, this anthropomorphic reimagination of the Kelly showcases the brand's more whimsical side. The size of a Kelly 15 and produced in a rainbow of colours, one especially delightful aspect of this petite bag is that the arms are articulated – so you can set your Kelly Doll into whatever pose your heart desires.
Budget: From €35,000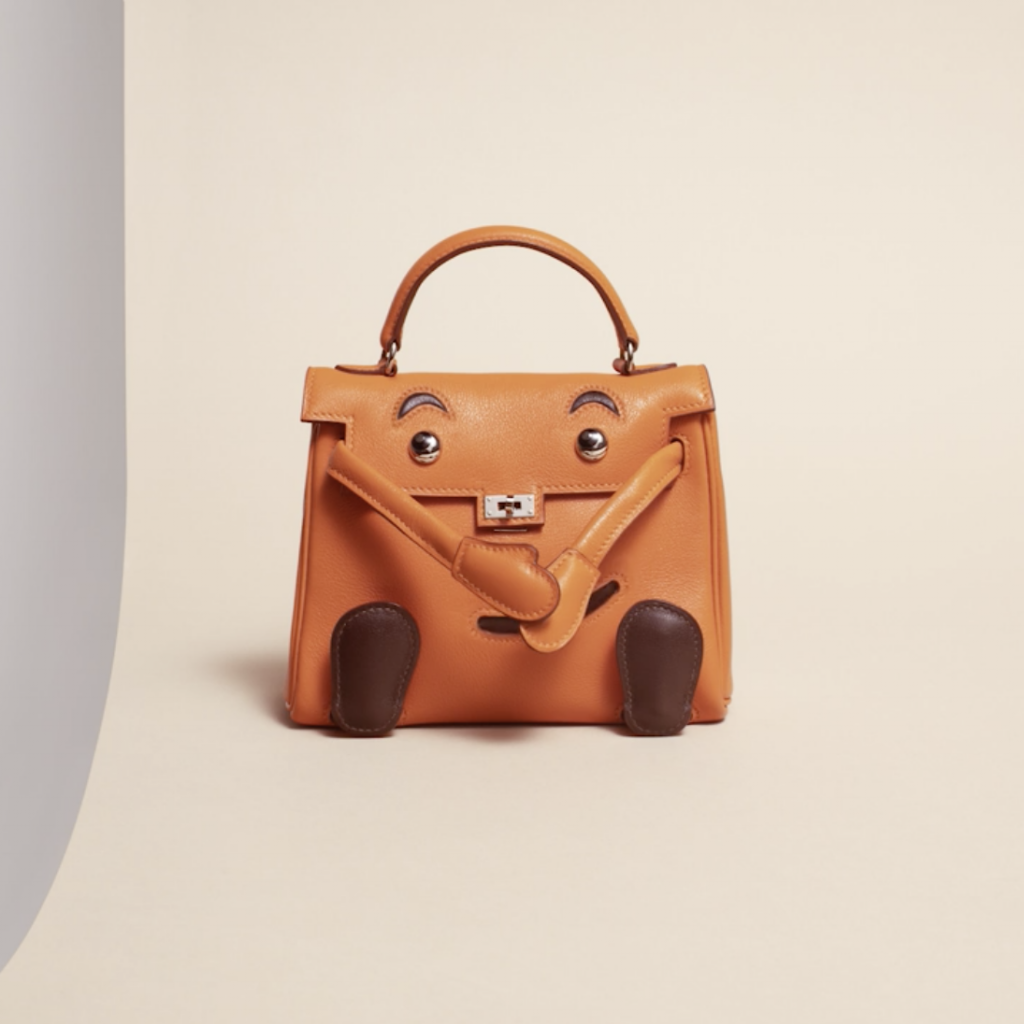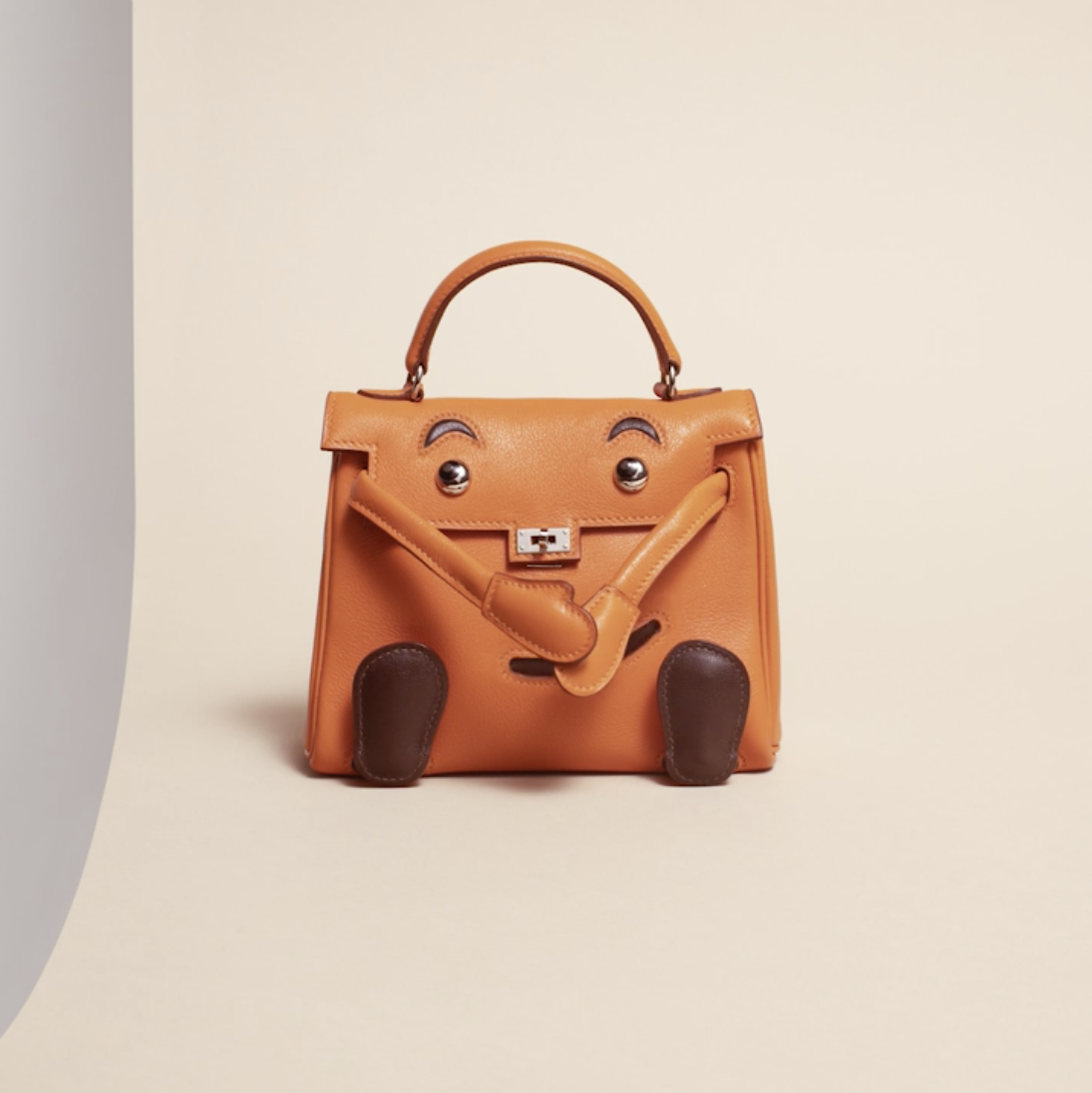 The Himalayas
When: Late '00s onwards
Why it's a collector's piece: Hermès' most headline-grabbing design, Himalaya Birkin and Kelly bags are only offered to the house's top VIP clients. The bags are crafted from Nile crocodile hide, expertly dyed to echo the snow-capped mountains of the Himalayas. Himalaya Birkins and Kellys come with either palladium hardware or diamond-encrusted white gold hardware – the latter of which has proven to be a world record breaker at auction. In rare instances you'll also find the Himalaya moniker attached to other accessories, such as the Kelly Longue.
Budget: From €80,000 in used condition, from €140,000 in new condition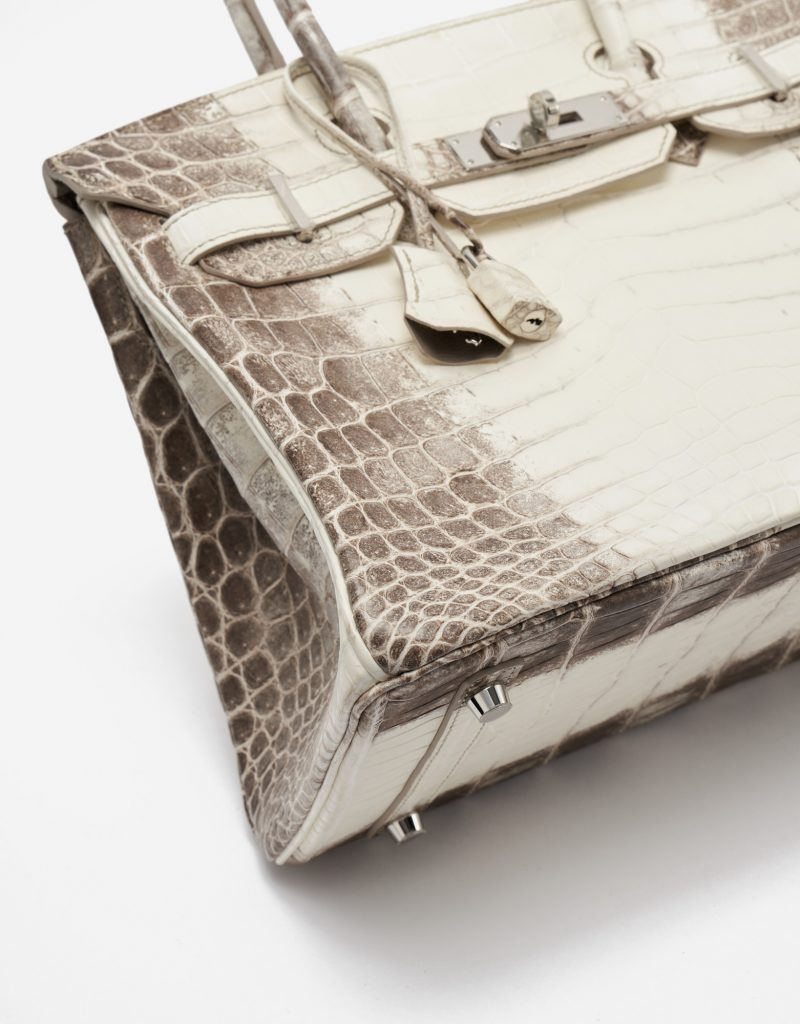 The Osier Picnic Kelly
When: 2011
Why it's a collector's piece: First introduced by Hermès in 2011, the Picnic Kelly is the perfect summer style, made from woven wicker with a jaunty leather trim reminiscent of a traditional picnic basket. Yet again, it's testament to the skill of the house's artisans: wicker is a notoriously difficult and delicate material to work with. Over the years, Hermès has occasionally returned to the Picnic, producing limited-edition styles such as a Mini Picnic Kelly 20, and reissues of the original Kelly 35 size.
Budget: From €45,000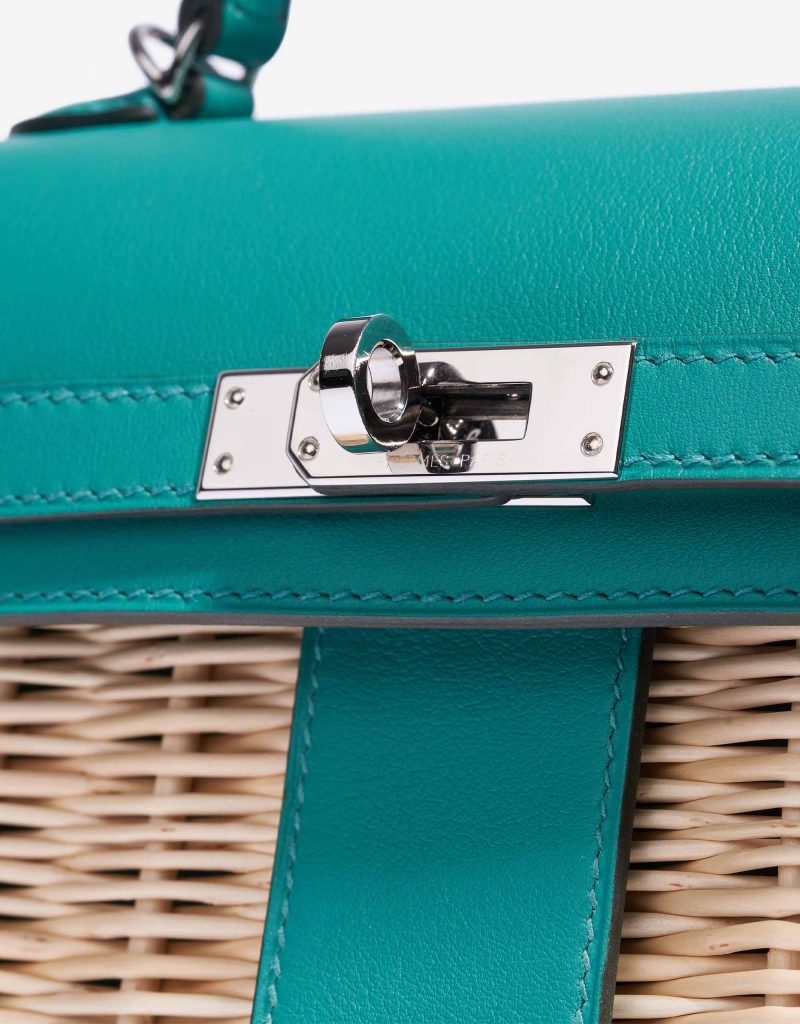 The Plush Teddy Shearling Kelly
When: 2005
Why it's a collector's piece: Just as the Picnic Kelly is our dream summer accessory, the Plush Kelly 35 is made for the slopes of St Moritz or Chamonix. Suede (Doblis) Birkin and Kelly bags are a rarity in their own right, but this limited-edition runway style, designed by Jean Paul Gaultier for his Fall/Winter 2005 collection, adds extra cosiness with a luscious shearling trim. We love that the shearling even runs along the underside of the top handle – who needs gloves when you can snuggle into this?
Budget: €42,000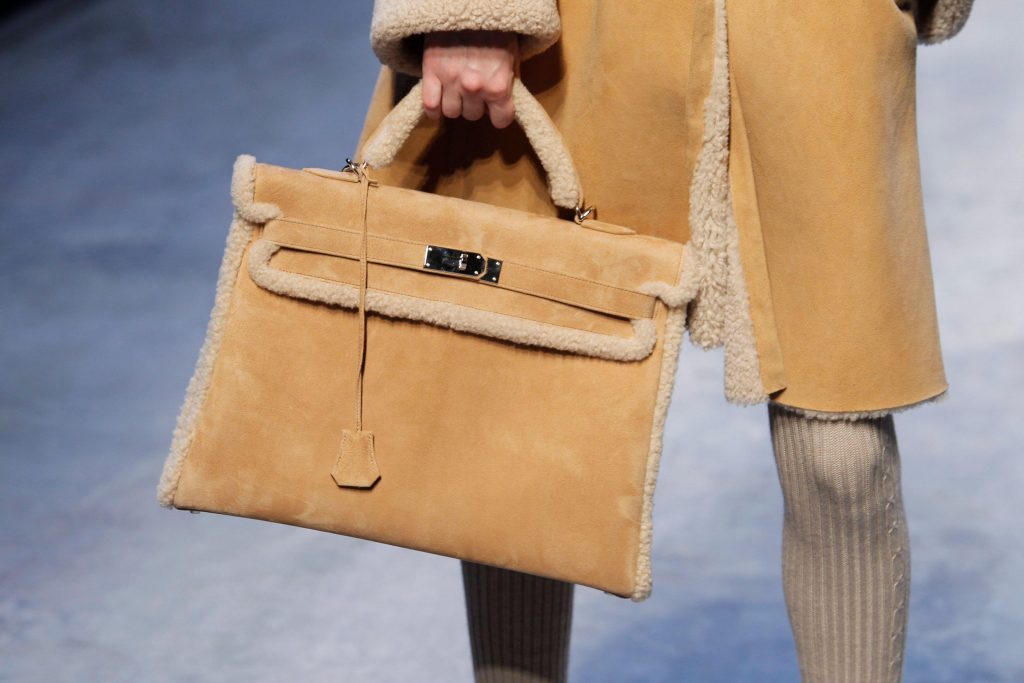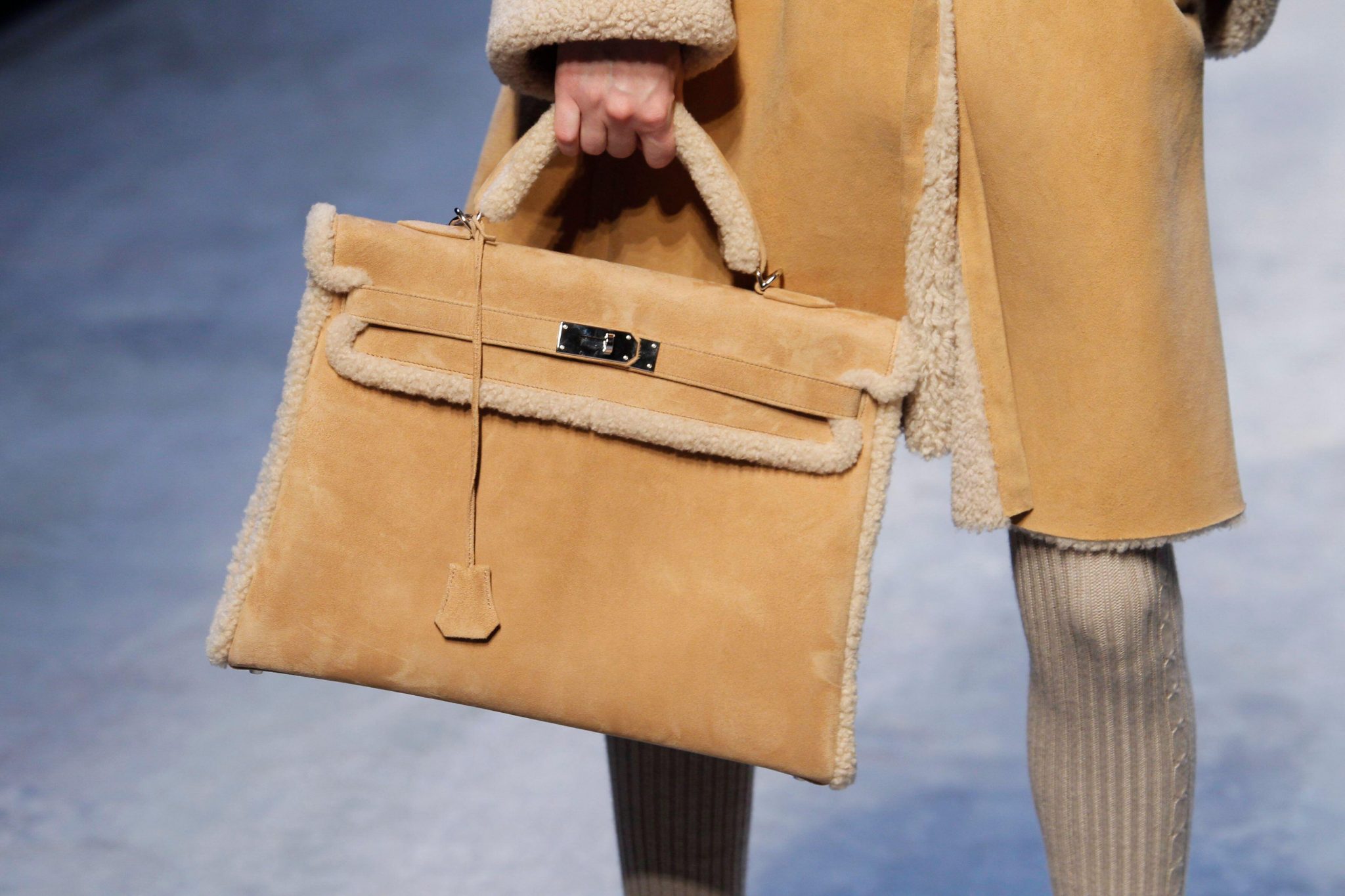 The Metallic Chèvre Birkin 25
When: 2005
Why it's a collector's piece: In April 2020, Hermès suffered a devastating loss – the passing of Tunisian artist Leïla Menchari, who between 1977 and 2013 designed 136 magical window displays for the brand's flagship Rue du Faubourg Saint-Honoré store. From Morrocan souks to under-the-sea grottos, Menchari was so visionary in her set pieces that they even warranted an exhibition at the Grand Palais in 2017: Hermès à Tire d'Aile: The Worlds of Lëila Menchari. Thematic bags were often created for these fantastical scenes, which were – tantalisingly – not for public sale (although you will occasionally see them cropping up on the secondhand market). However this changed in 2005, when, inspired by a one-off piece made for a Menchari window, Hermès released a range of limited-edition metallic gold, silver and bronze chèvre Birkins, Kellys and Constances. These shimmering bags, in particular the Birkin 25, are seriously coveted by collectors.
Budget: €70,000–€100,000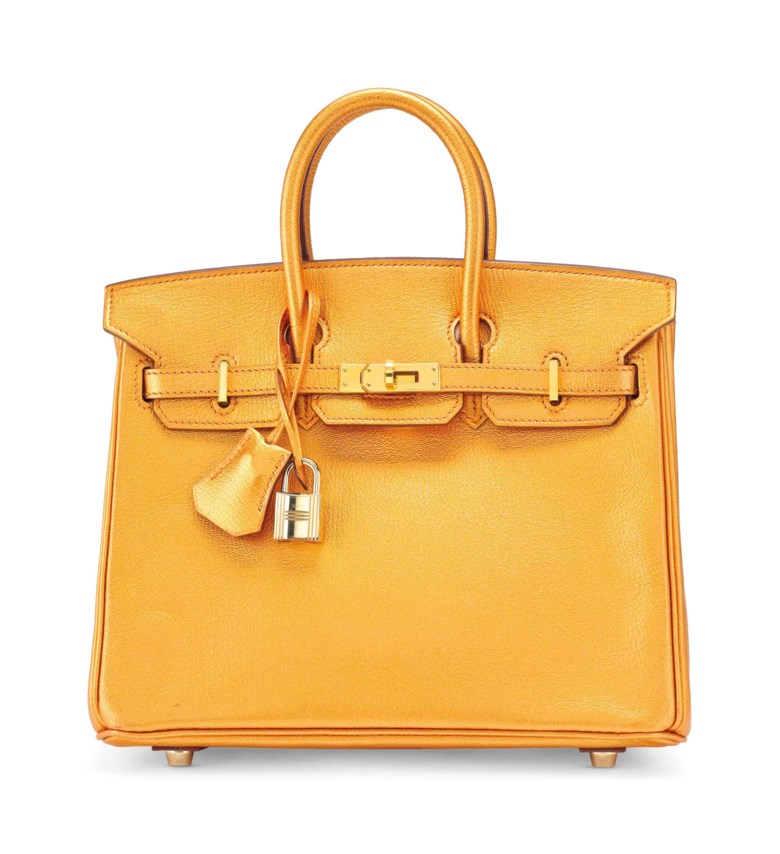 The Feather Kelly
When: Once in a blue moon
Why it's a collector's piece: A particular favourite of SACLÀB co-founder Oliver Stueck, the Feather Kelly is a rare bird. Made in partnership with haute couture feather specialist Maison Lemarié, these one-of-a-kind Kelly bags very occasionally flutter onto the secondhand market. Each feather is painstakingly attached by hand to the front panel to form a breathtaking pattern of plumage. We've seen special-edition Hermès bags adorned with peacock, guineafowl and even rooster feathers.
Budget: €100,000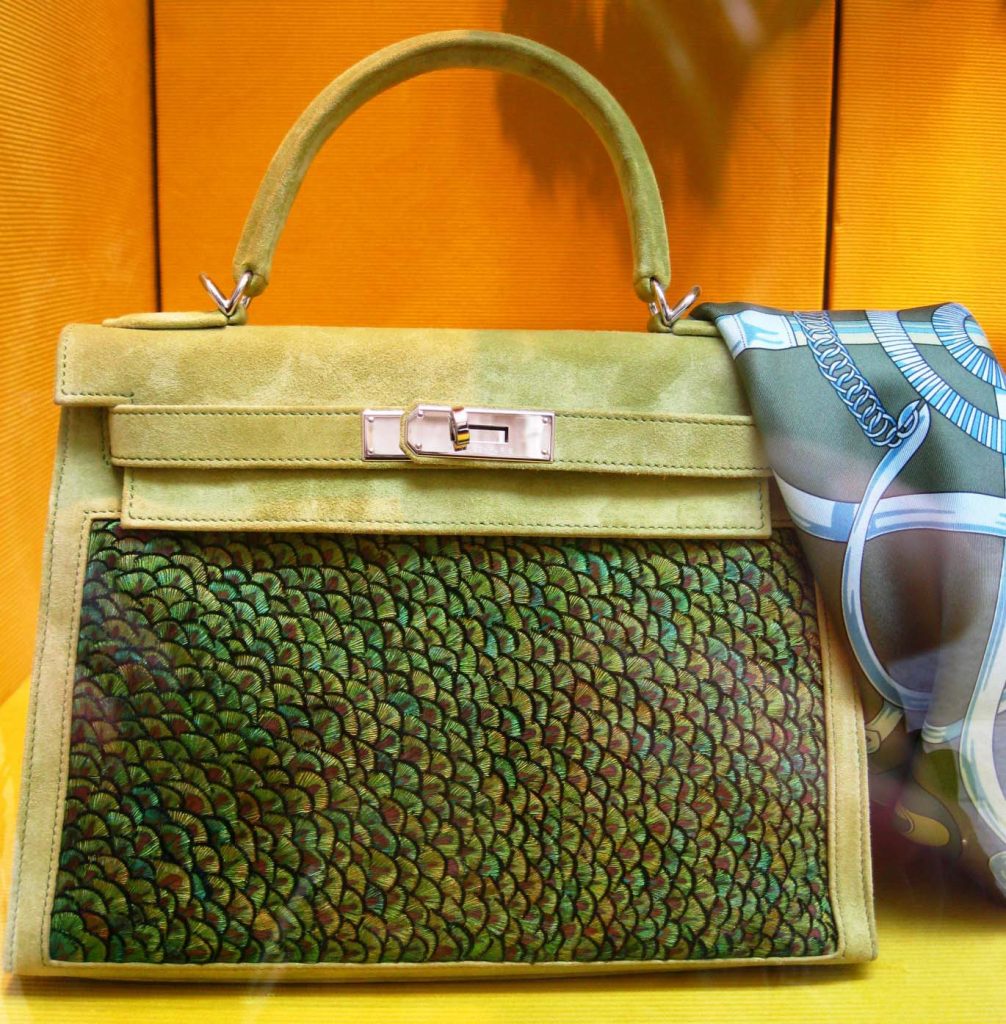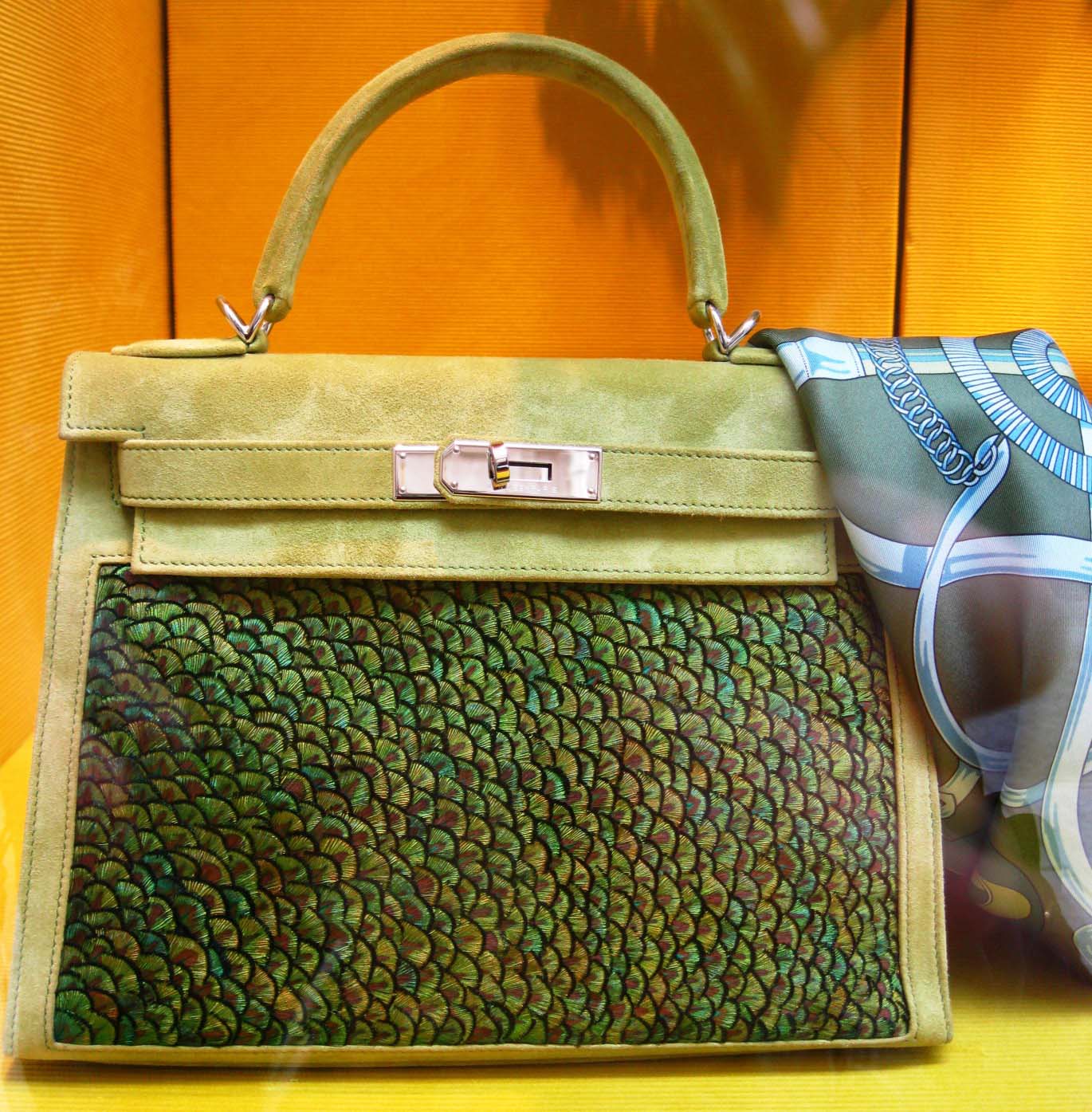 Looking to sell your designer handbag?
Get an offer today and start selling
Sign up to our newsletter
Be first in line for our latest arrivals, alongside journal updates, exclusive treats and more
Thank you! You've successfully subscribed.
Thank you! You've successfully subscribed.
It seems you are already signed up!
Please enter the correct email address
By subscribing I accept the privacy policy and the indications specified on data handling.
Make a Request
We do our best to find bags for our customers on request. However, this might take up to 6 months.
Warning!
You have reached the limited requests per customer.
Thank you for your enquiry!
Please check your email for further instructions.
You have reached the limited requests per customer.