Sell with SACLÀB
Benefit from our full-service approach, and let us do all the work.
Start selling
We'd like to help you sell your bag in three easy steps. Benefit from SACLÀB's low commission rate and receive 200€ in store credit for your first sale.
Sell now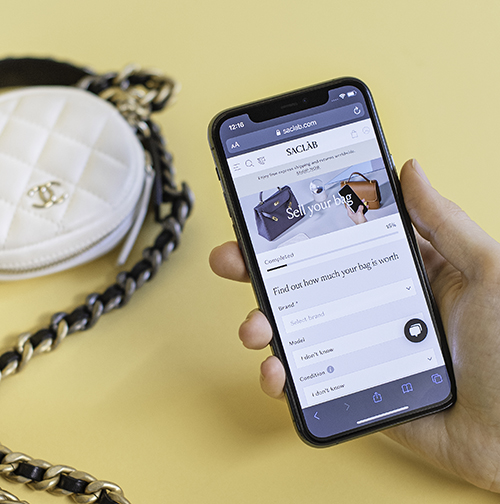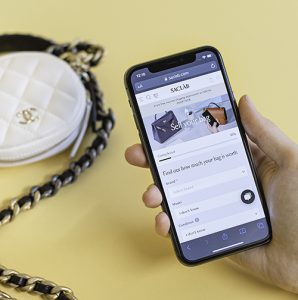 1. Submit your bag
Upload your bag on
SACLAB.COM/SELL
in less than 3 minutes and schedule a free courier pick-up.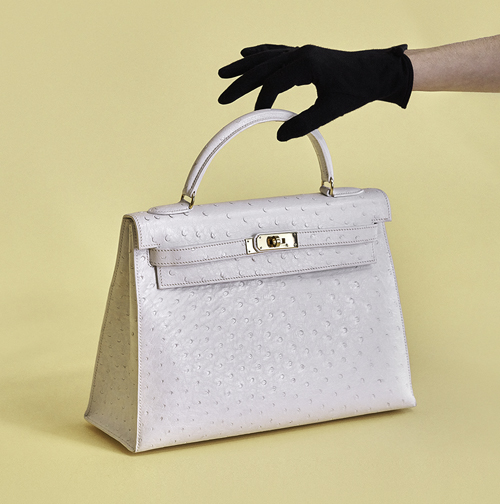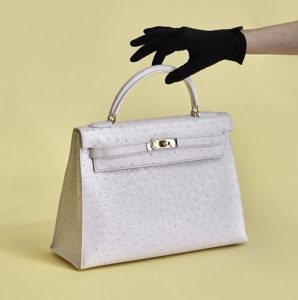 2. We'll take care of it
We authenticate, photograph and list your bag on saclab.com for you.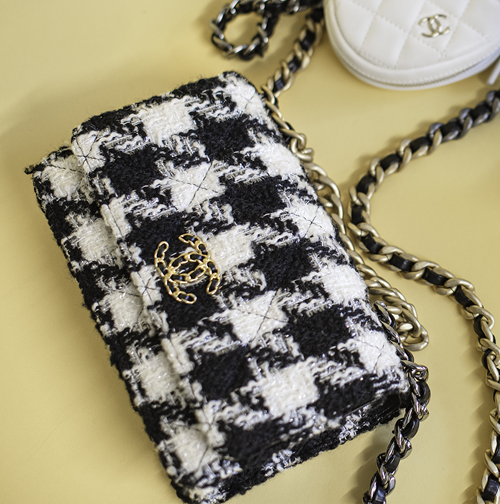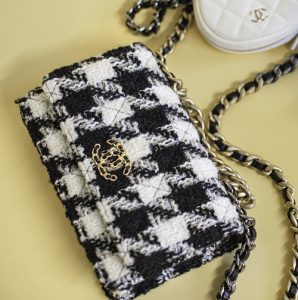 3. You receive your funds
Once your bag is sold, its new owner is granted a 14-day return window. As soon as this period has expired, you will be paid out directly to your bank account.
This is what you earn:
| Price on SACLÀB | Your payout |
| --- | --- |
| 0 – €3,050 | 75% of the selling price |
| €3,051 – €15,050 | 80% of the selling price |
| more than €15,050 | 84% of the selling price |
*Please note that a fee of 50€ is deducted from the price for operation cost before the payout is calculated
FAQ
What can I sell?
We welcome bags from the following designers: Hermès, Chanel, Bottega Veneta, Dior.
What if my model is not listed?
Simply choose "I don't know" in the list and continue to set your desired price.
How does the authentication process work?
Here at SACLÀB, we pride ourselves on our pillars of trust and transparency. Once your bag has safely arrived at SACLÀB, it goes through a strict vetting process to certify its authenticity, led by our Managing Director Oliver and his team of experts. If there is ever any doubt about the authenticity of an item, we do not accept it for sale. We actively distance ourselves from any replicas or counterfeits.
Should I expect any shipping or delivery costs?
Shipping costs are being taken over by SACLÀB. However, 50€ are added to the agreed-on selling price on our website which is included in the consignment contract.
Can I sell my bags on other platforms at the same time?
With every product upload, we strive to market each bag to its individual needs and as fast as possible. So there is no need to do the same yourself as this can disrupt the selling process immensely. Within the first 30 days, bags can be solely sold via saclab.com. After this, please be aware of our 2-weeks cancellation policy, should you decide to sell it elsewhere.
Can I sell my bags directly to SACLÀB?
We only sell bags on a consignment basis.
Why does it take more than 14 days after my bag was sold to receive the payout?
We always do our best to transfer your payout as soon as possible. However, there are a few reasons that can cause a delay. Firstly, your bag's new owner has the right to return it within 14 days. This return period, however, only starts with the delivery date, not on the day of purchase. Secondly, some buyers choose bank transfers as their preferred payment method. To finalize the transaction, we allow 7 days. This means we can only ship the bag once we have received the full amount. Thirdly, for international orders, we have to request an export, which again can take a few days to be processed. If you want to know the exact date of your payout transfer, please don't hesitate to contact our Customer Care team.
I am living outside the EU, can I sell my bag with SACLÀB?
Unfortunately, at this moment, we can only accept bags for consignment sale that are shipped to us from within the EU.
Still have a question?
If you can't find an answer to your question, you can always contact us. We typically reply within 24 hours.
Contact us
Make a Request
We do our best to find bags for our customers on request. However, this might take up to 6 months.
You can only create 3 requests at a time
Please remove one of your current bag requests to submit a new one.
Thank you for your enquiry!
Please check your email for further instructions.