The Most Iconic Dior Handbags
SACLÀB ICONS
Founded in 1946, the Parisian fashion house of Dior has a history rooted in couture and craftsmanship. From Christian Dior's original (and revolutionary) 'New Look' to the spectacular, theatrical creations of John Galliano and the powerfully feminist vision of Maria Grazia Chiuri, the brand has always pushed the boundaries of style and femininity. As such, there is a plethora of bold and beautiful handbags to choose from, ranging from the avant-garde Saddle Bag to new classics such as the Book Tote. To help you whittle down your wishlist, here's our low-down on the most iconic, irresistible Dior handbags.
Lady Dior
Let's begin with a true classic: the Lady Dior. First launched in 1994 as the 'Chouchou', this prim and petite handbag shot to instant icon status when it was toted by Princess Diana (and subsequently ordered by her in every colour). It was in Diana's honour that the bag was rechristened the Lady Dior, and the princess was loyal to its unmistakable silhouette from then on. The bag has a simple, square shape with two curved top handles, a detachable shoulder strap and lettered charms spelling out DIOR.
Classic Lady Diors feature the house's 'cannage' (canework) quilting – a great option if you lean towards a more classic aesthetic – but over the decades, Dior has experimented with a stunning array of colours and textures, from neon tweed to ombre python, so you're bound to find a Lady to suit your look. Common sizes range from Mini, at a diminutive 17 centimetres wide, to Large, at 32 centimetres.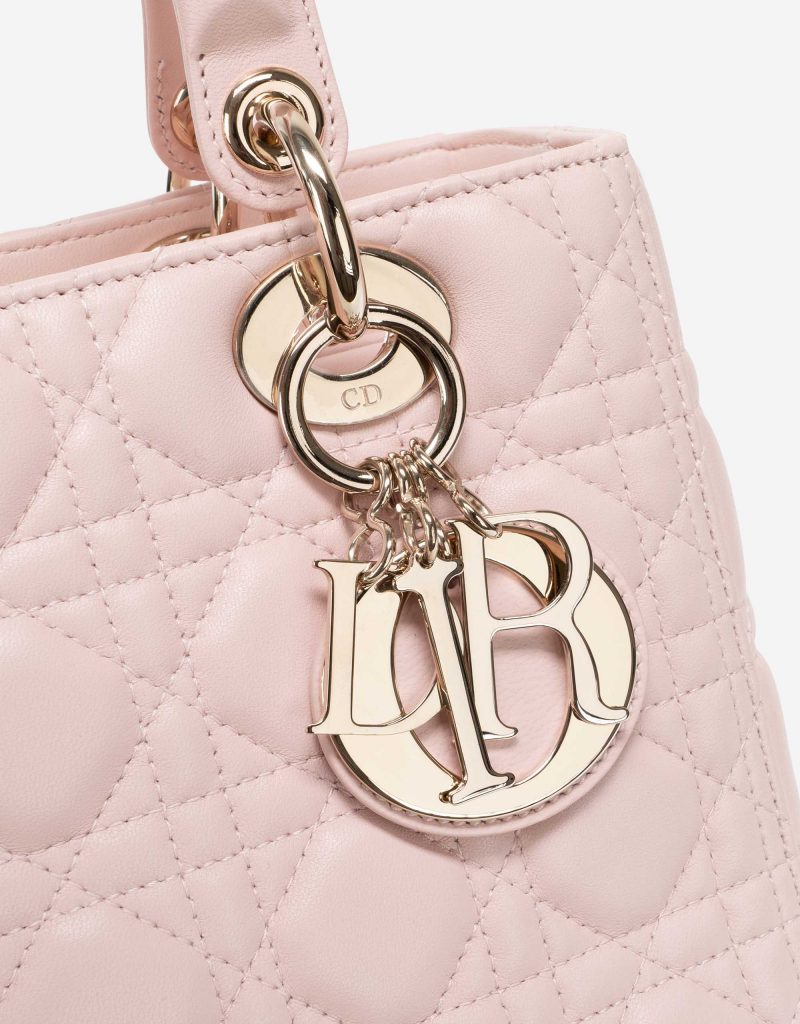 Love the Lady's design but prefer a more minimalist approach? Set your sights on a Diorissimo bag instead. Now discontinued, this chic style was released by Raf Simons in 2012, who took the classic Lady Dior shape and softened it with smooth leather and a slouchier structure.
Saddle Bag
It's amazing to think that the Saddle Bag, with its surrealist curves and sultry short strap, arrived just five years after the Lady Dior. Introduced by then-creative director John Galliano for his SS00 collection, the Saddle Bag's undulating form took Parisian fashion houses' predilection for equestrian inspiration to new heights – and it's starring role as an accessory in Sex and the City further skyrocketed its reputation.
After falling out of favour with the fashion crowd in the late noughties, the Saddle Bag has since reemerged as an Instagram staple, with current Dior creative director Maria Grazia Chiuri officially bringing it back to boutique shelves in 2018 (in a slightly larger size, to fit today's smartphones, naturally). As Chiuri herself put it, 'I arrived at Dior with my own vintage Dior Saddle bags, so it would have been crazy for me not to relaunch it'.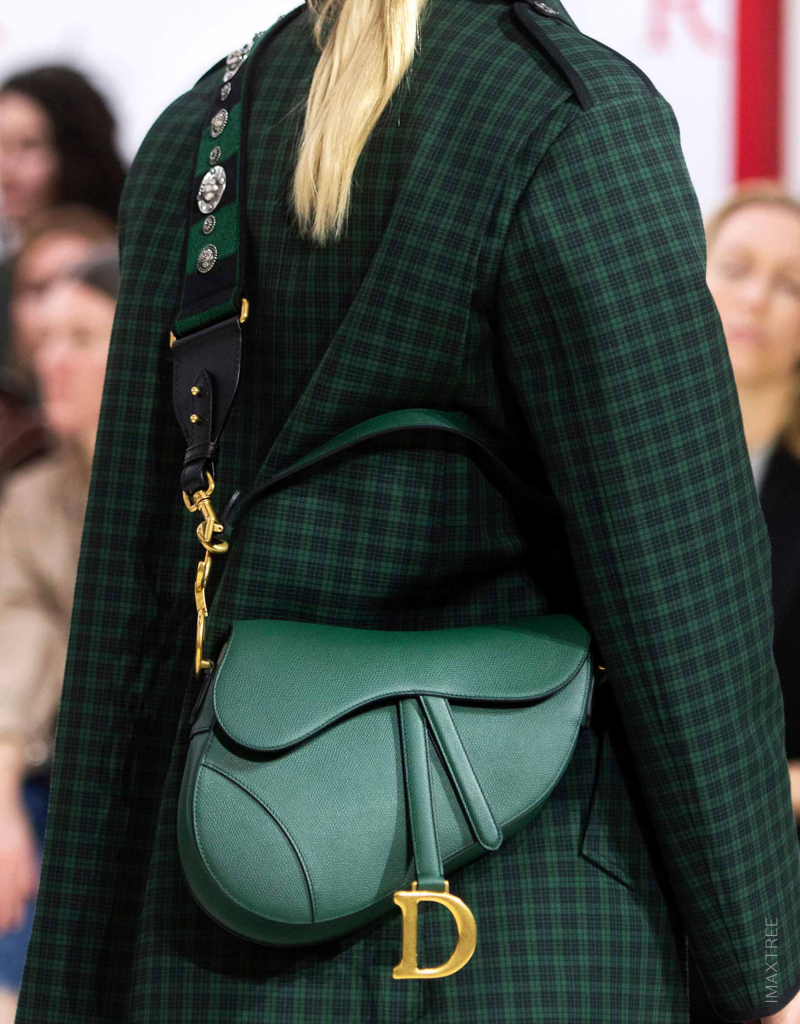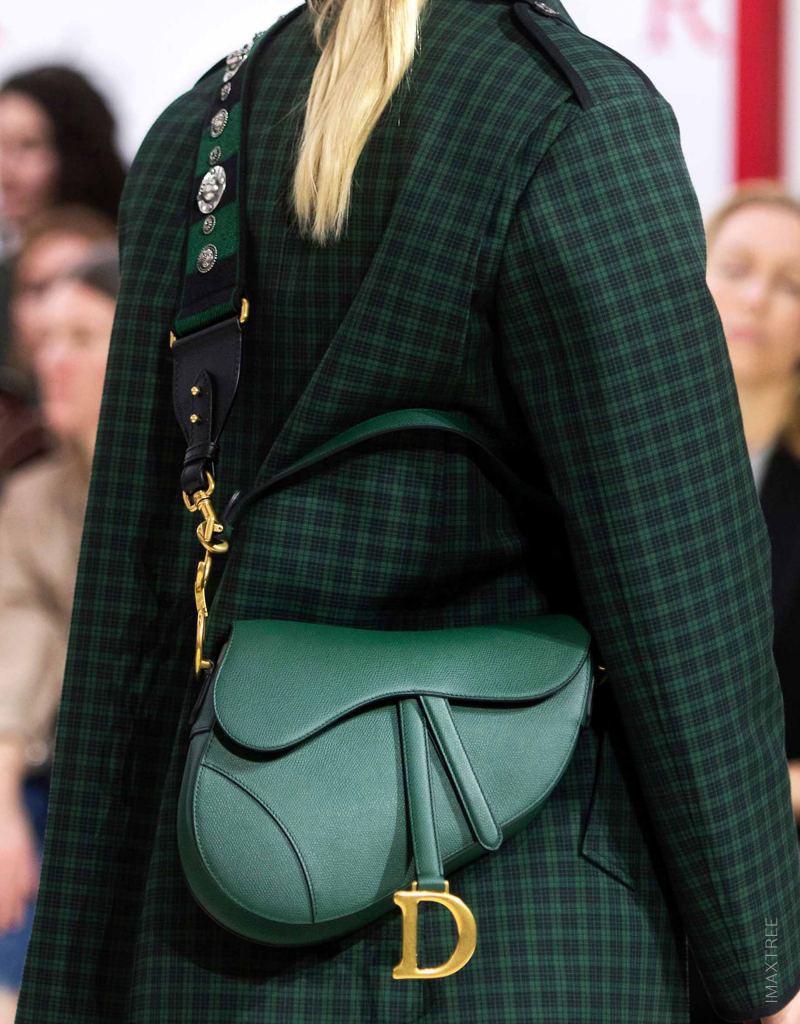 If you love that '90s/early 00s look – think cowboy denim and logotastic prints – and want a bit of extra street cred, then look out for an original Saddle Bag, which has a fabric lining and velcro fastening. Or for a bag that celebrates Dior's contemporary craftsmanship, choose one of today's editions, which come in regular and mini sizes in butter-soft leather or canvas, often exquisitely embroidered, embellished or beaded, with a suede lining and magnetic fastening. You can now also purchase a separate shoulder strap to attach to your Saddle Bag, alongside the short strap.
Book Tote
The Dior Book Tote is an example of an accessory that is so much more than the sum of its parts. It sounds pretty uncomplicated: a square open tote, usually made from canvas, with two short straps. Unlined, no pockets, no fastenings. Yet it adds up to one of Dior's biggest hits in recent years, and the definition of 'less is more'. It was originally designed by Maria Grazia Chiuri to carry – you guessed it – books, and this intellectual aesthetic, a simplicity of form and function, certainly elevates it.
Available in three sizes, the classic Book Tote is embroidered in Dior's 'Oblique' pattern, and emblazoned with the brand's name at the front, although you'll now find varieties crafted in everything from embossed matte leather to camouflage patterning. It's a strong, sturdy bag that you can imagine fitting everything you need for the day, from a spare pair of shoes to a laptop. The mix of an informal shopper shape with super-luxe embroidery and inventive colourways embodies the high-low style of today: a truly couture carryall.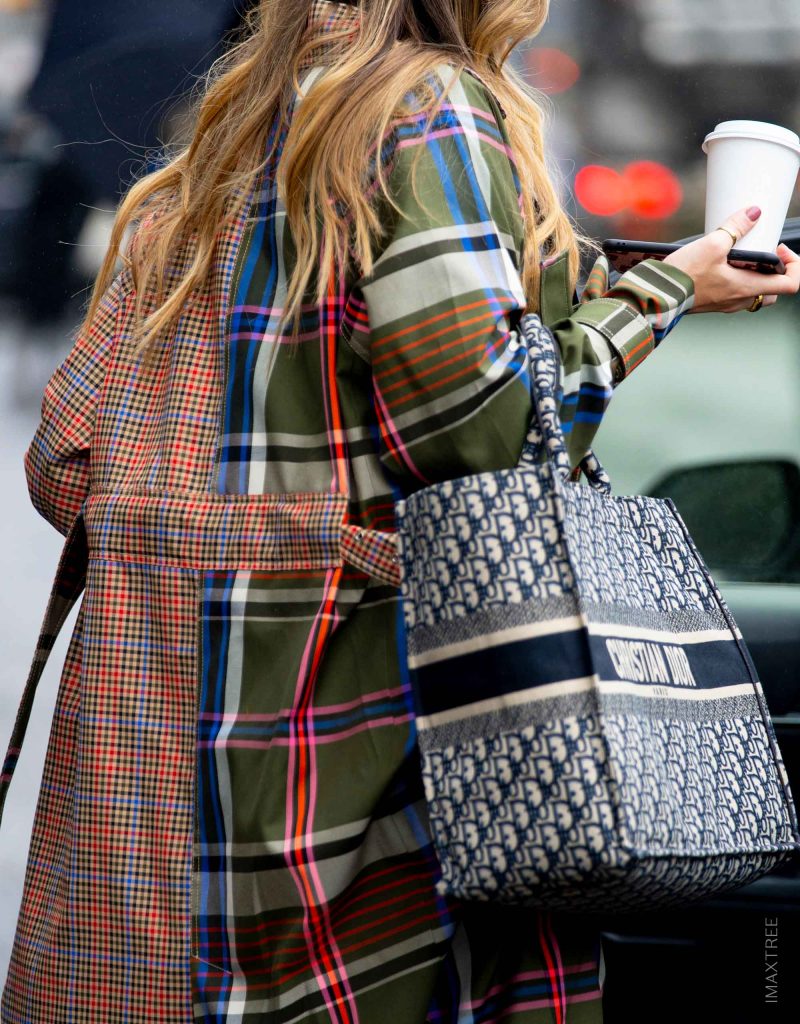 Diorama
Introduced in 2015, think of the Diorama as Dior's answer to the Chanel Boy Bag. It has a sleek, angular silhouette that's perfect for a contemporary evening look, and many styles are decorated with geometric ribbing, providing further directional edge. The Diorama has a flap front, fastened by a crest-shaped metal clasp, and is topped off with a fashion-forward chain strap. Now sadly discontinued, you'll find Dioramas on the secondhand market in durable leathers and exotic skins – we particularly love the gleaming metallic varieties for after-dark accessorising.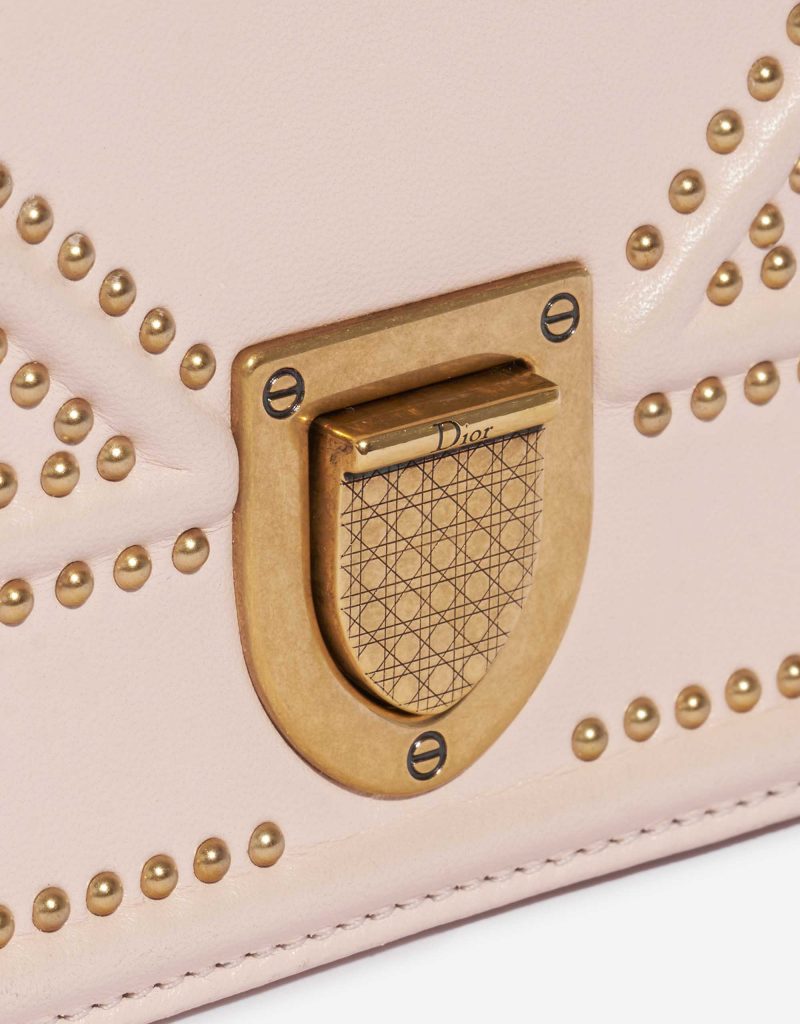 J'Adior
Once you've seen it, it's hard to forget the J'Adior bag – a standout style from 2017 that's also now discontinued (and all the more tempting for it). A playful tribute to '80s logomania glamour, the front flap is branded with bold gold or silver J'ADIOR lettering, with a matching chain strap.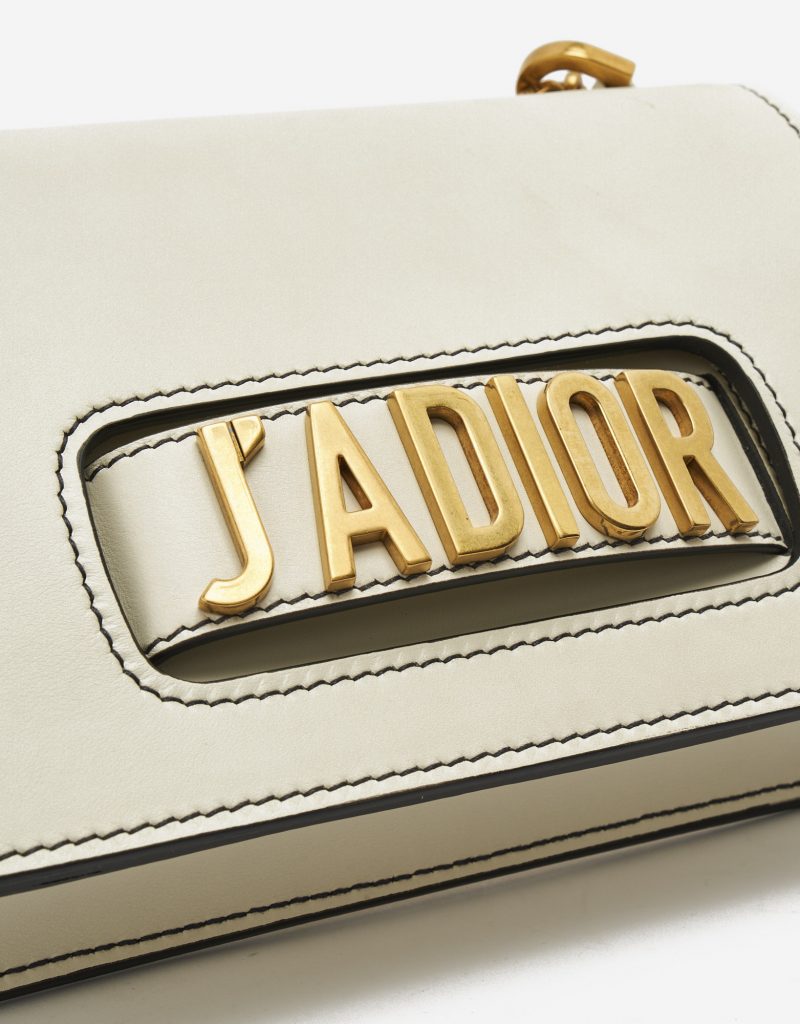 The best bit? You can thread your hand beneath the front lettered panel, turning the J'Adior bag instantly into a carryable clutch with plenty of attitude. Look for black or white leather versions with gold lettering to make the most iconic statement. J'adore!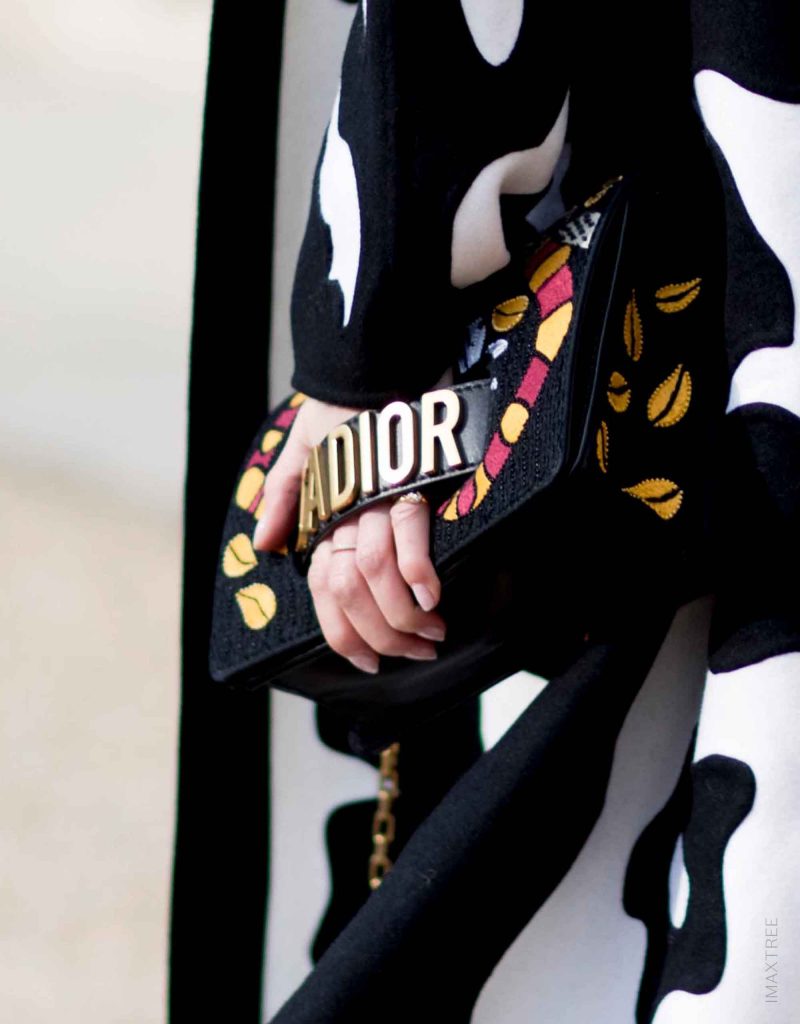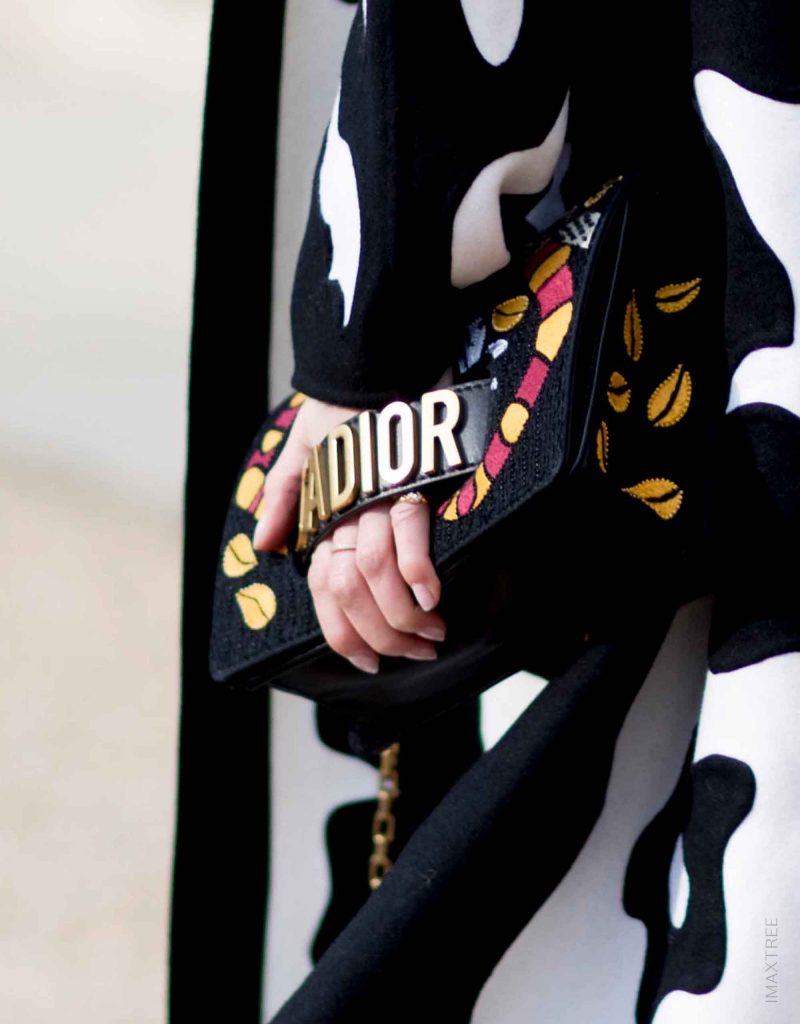 30 Montaigne
A new entry for Dior in 2019, the 30 Montaigne flap bag is another brainchild of Maria Grazia Chiuri and pays tribute to the house's historic Paris address. It has a distinctive large 'CD' logo clasp and vertical belt on the front and is embossed on the back with '30 Montaigne'. With its timeless design, it has quickly become an It-Bag for the label, overtaking even the Saddle Bag in popularity. Ingeniously, the strap is adjustable, so it can be worn as either a shoulder bag or cross body. With two internal pockets, the 30 Montaigne is both deeply practical, and deeply chic. We love it in Oblique-printed canvas or matte-black leather with matching So Black hardware. Our prediction? The 30 Montaigne will make a great investment for the future, so snap one up now.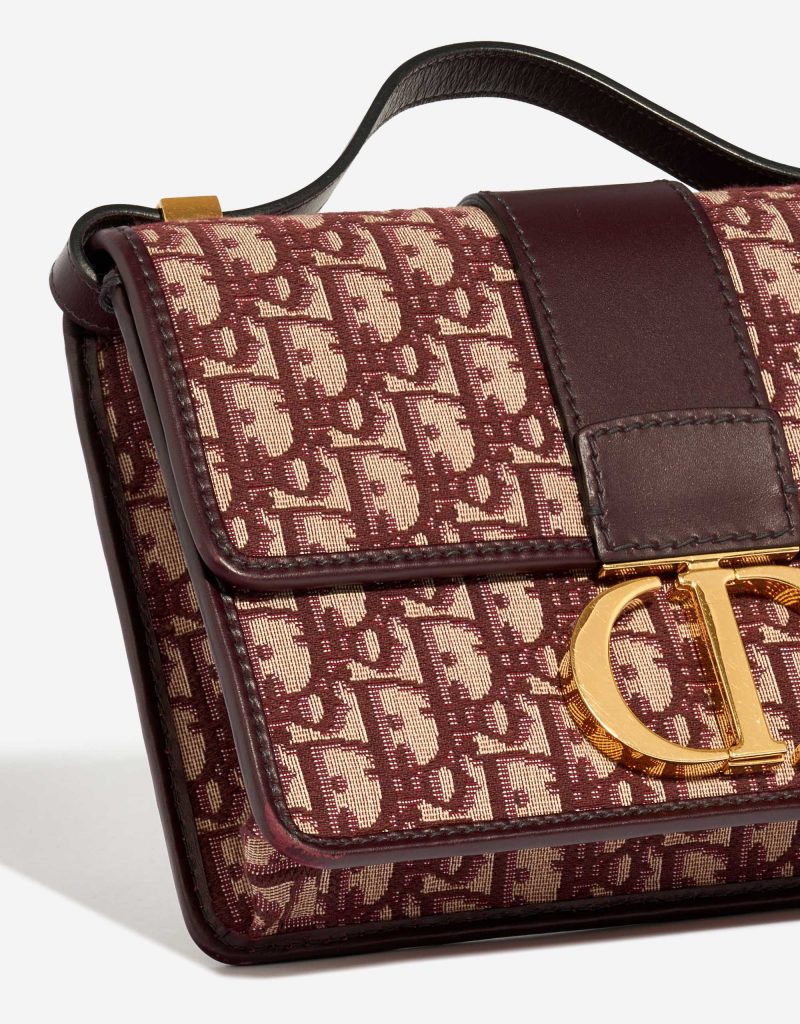 Ready to make your next Dior handbag purchase? Let us know what's on your wishlist, and we'll take care of the rest.
Looking to sell your designer handbag?
Get an offer today and start selling
Sign up to our newsletter
Be first in line for our latest arrivals, alongside journal updates, exclusive treats and more.
Please confirm your subscription in the email you've just received.
Thank you! You've successfully subscribed.
It seems you are already signed up!
Please enter the correct email address
By subscribing I accept the privacy policy and the indications specified on data handling.
Make a Request
We do our best to find bags for our customers on request. However, this might take up to 6 months.
Warning!
You have reached the limited requests per customer.
Thank you for your enquiry!
Please check your email for further instructions.
You have reached the limited requests per customer.