How to Sell Your Chanel Handbag
LÀB REPORT
The secondary market for Chanel handbags is booming - following recent price increases and the introduction of a quota system for boutique shoppers, the house's classic bags are more sought-after than ever. Discover how you make the most of selling your Chanel bag and learn all about the benefits of SACLÀB's hassle-free consignment service. Sell your Chanel bag online, from the comfort of your home - and let us take care of all the rest.  
The right moment to sell
Besides their emotional (and sartorial) value, Chanel bags are a reliable financial investment. If you're contemplating to re-sell, setting the right price is essential – finding the sweet spot between your personal expectations and shoppers' willingness to pay. The good news: Demand is rising, but supply is limited. A great moment to rotate your collection.
New quota system
Rumours of a new quota system for Chanel's Classic Flap bag were confirmed by forum PurseBop earlier this year, alerting the French fashion house's fans. The new strategy intends to limit buyers to purchasing two Classic Flap bags a year. Looking at the demand for second-hand bags from competitor Hermès, this will surely cause a hike in desirability and resale prices.
Regular price increases
Moreover, news of the quota system hit after yet another price increase was announced in March 2022, raising the store price of a Medium Classic Flap bag to a whopping €8,250 (for reference, in 2019 it would have cost you €5,150). Learn more about the price development in our guide and find out which Chanel bag is the best investment.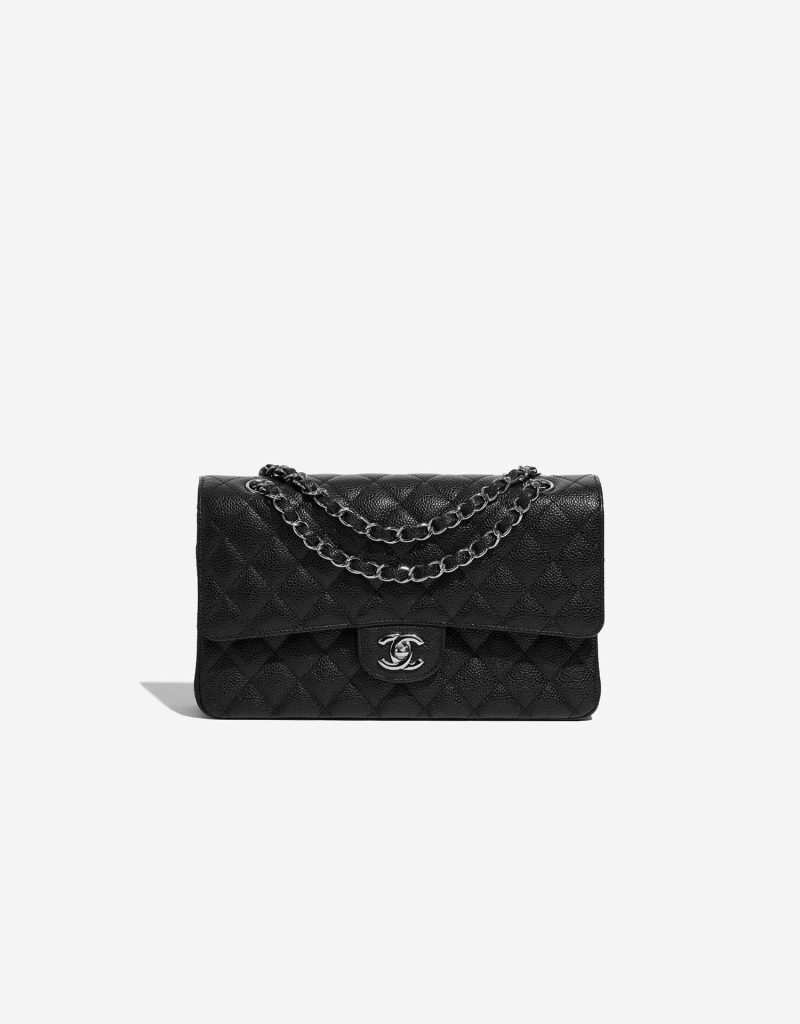 Limited supply of Lagerfeld-era bags
You're looking to sell a bag crafted before 2019? According to a report issued by Credit Suisse and Deloitte titled 'Collectibles amid heightened uncertainty and inflation' the scarcity of Karl Lagerfeld's creations potentially boosted the 24.5% increase in annual returns for Chanel handbags in 2021. Appointed Chanel's creative director in 1983, the designer passed away in February 2019. He imagined iconic Chanel bags such as the 2.55 Reissue, the Timeless Classic Flap and Boy bag.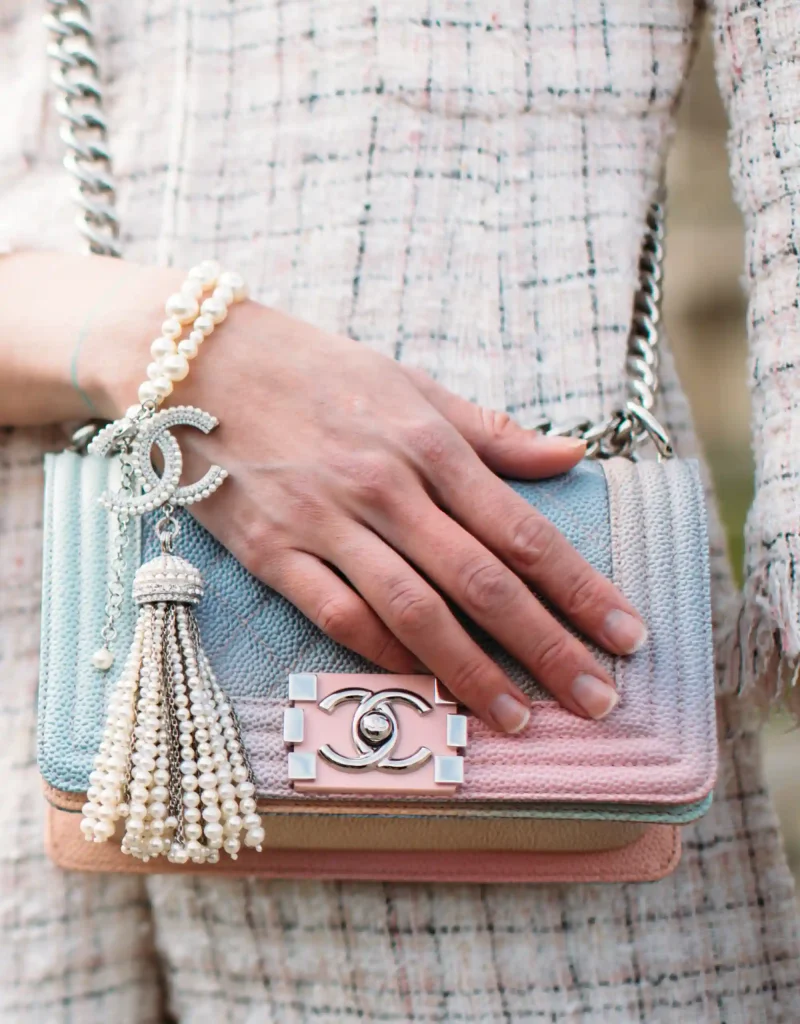 How to sell your Chanel bag online
SACLÀB offers the most straightforward consignment service in the industry. Given you are based in Europe, follow these easy steps to make the most out of your sale:
1. Upload your bag
Our pricing calculator gives you an instant price recommendation, but you can also set your own selling price. Once accepted, we send you a consignment contract and you can comfortably schedule a fully-insured courier pick-up for your bag.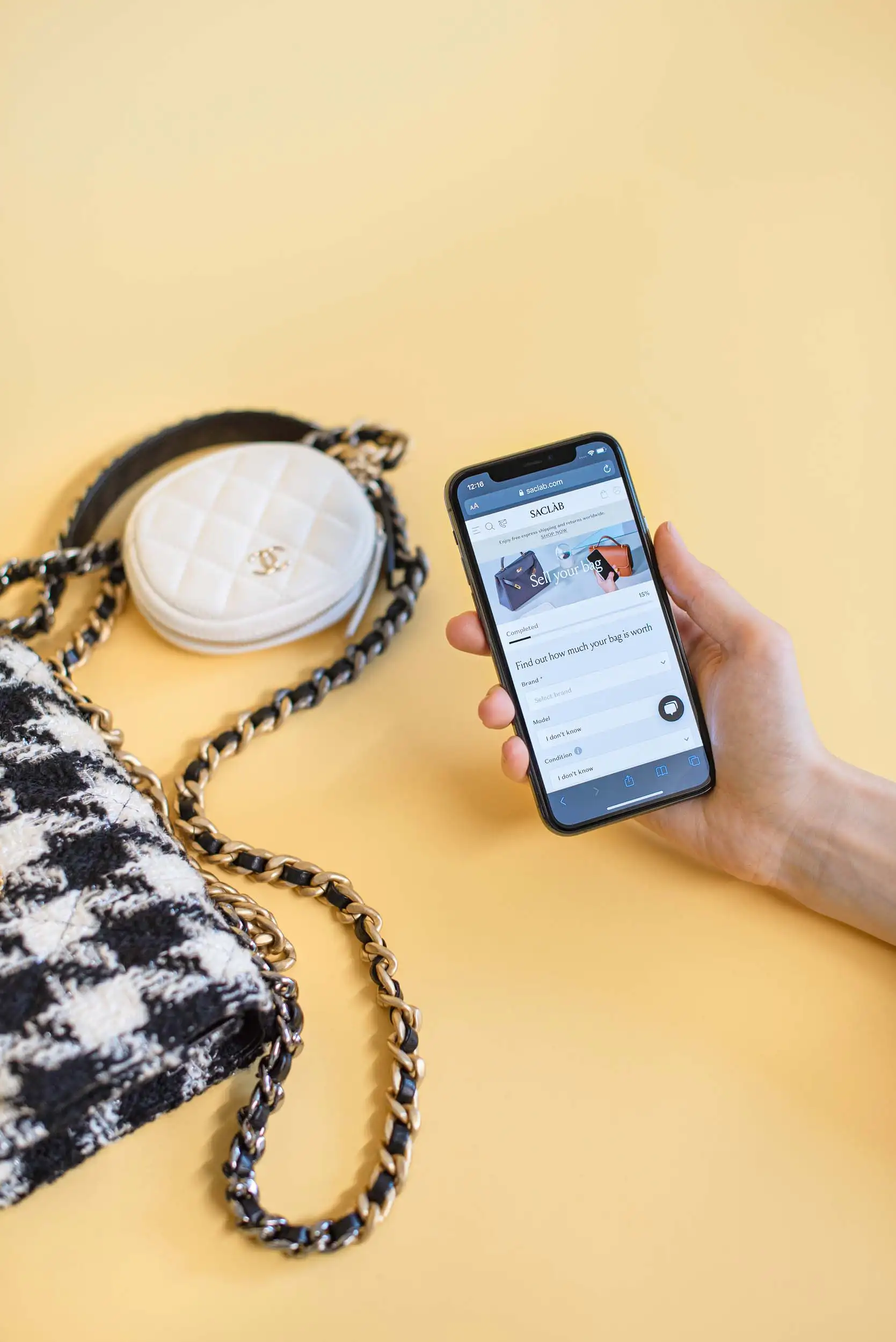 2. We take care of everything
From expert authentication to high-quality product photography, our team will list and sell your bag for you.
3. Receive the payout
Once your Chanel bag has found a new home, you receive your payout. You earn between 75% and 84% of the selling price, based on your bag's value. Find more information here. Plus, we reward your first consignment sale with a €200 voucher to spend in-store! Ready to sell?
Available now & ready to be yours
Browse our current selection of pre-owned Chanel bags and enjoy free express shipping.
Looking to sell your designer handbag?
Get an offer today and start selling
Sign up to our newsletter
Be first in line for our latest arrivals, alongside journal updates, exclusive treats and more.
Please confirm your subscription in the email you've just received.
Thank you! You've successfully subscribed.
It seems you are already signed up!
Please enter the correct email address
By subscribing I accept the privacy policy and the indications specified on data handling.
Make a Request
We do our best to find bags for our customers on request. However, this might take up to 6 months.
Warning!
You have reached the limited requests per customer.
Thank you for your enquiry!
Please check your email for further instructions.
You have reached the limited requests per customer.