The 6 Biggest Bag Trends That Will Define 2023
SACLÀB INSIDERS
September was entirely devoted to the different fashion weeks in New York, London, Milan, and Paris, where all the fashion houses showed their take on the Spring/Summer 2023 season. Even though we still have to wait a couple of months before 2022 ends, it has become clear what kind of designs will elevate our look next year - especially the bags.
Where maximalism was at the helm of the most coveted bag styles past season, the bag trends that will define 2023 are more streamlined, subtle, and refined – even if they make a statement.
The biggest bag trends of 2023
Understated luxury is becoming the main tendency when it comes to bags for 2023. Both pre-loved bag styles and new designs from established and rising fashion houses are making their way into current collections. Statement- and 90s bags are still a thing, but in a more elevated and less obvious way, whereas small styles are now actually functional rather than an accessory gimmick.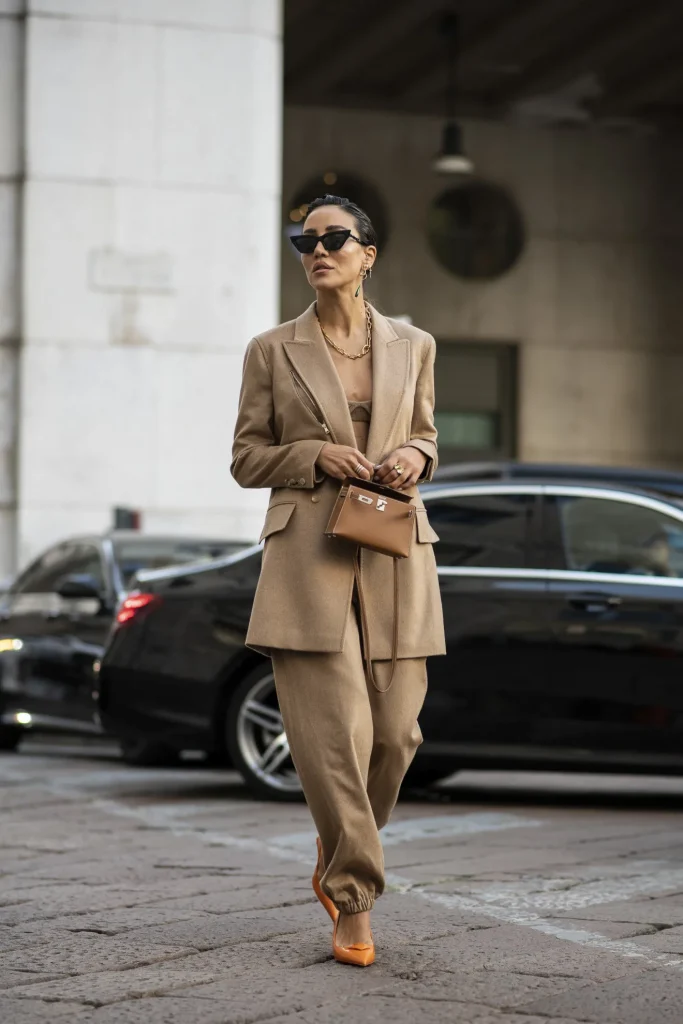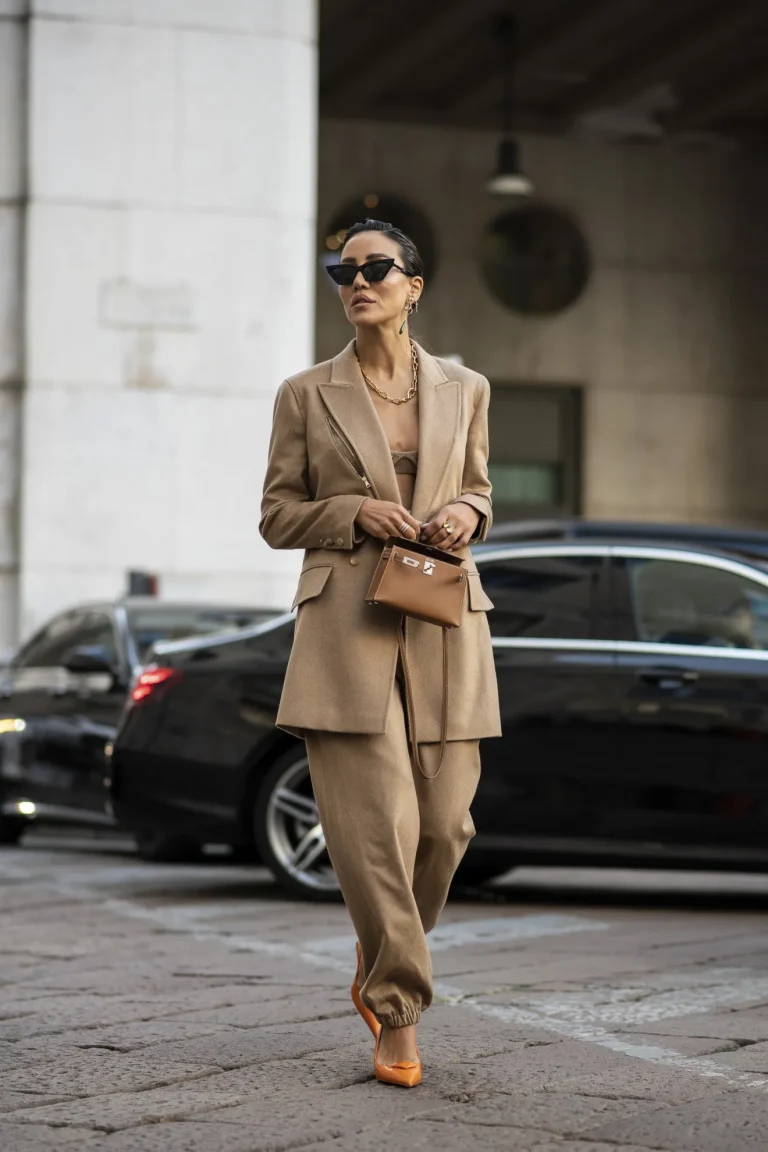 From silver to embellished bags and from double bags to top handle designs, the bag styles of next season don't make a screaming statement nor are they so minimalistic they lose all aesthetic distinctiveness. For 2023 bags are designed to transcend seasons and are set to become timeless everyday staples. What that looks like? Discover the 6 bag trends that will define 2023.
1. Back to work
Boxy, structured handbags that don't compromise on style were seen during most of the SS23 shows. Re-editions are topping the list of these back-to-work bags, from Gucci's 1955 boxy bag to Prada's re-release of the 1995 style – once a favourite of eternal tastemaker Carolyn Bessette Kennedy that now has been spotted on the shoulders of many. New York it-label Peter Do created a modern version of the work bag where French heritage house Hermès introduced a casual-chic option with its new iteration of the Hobo bag called The Arcon.
2. Stylish silver
Silver is having quite a moment. Not only in jewellery and shoes but also bags are designed in the gleaming hue. Maybe it's the general collective appetite for some subtle glamour or maybe it's the way of making a visible yet refined statement. Brands like Diesel, JW Anderson and Proenza Schouler are leading the way with designs in the modern metallic hue, varying from party bags to practical totes. Although a statement accessory that easily upgrades a more minimalistic look, these silver bags are defined by an upscaled elegance and a timeless feel.
3. Double bags
Why only wear one bag when you can wear two? That must have been the thought of many designers this season. Brands from Salvatore Ferragamo to Peter Do and The Row, it turns out that even bags need their own bag. The most prominent show was Fendi's Resort 2023 collection – a tribute to the Fendi baguette bag from 1997 – where multiple variations of the it-bag were hanging around each other. The perfect bag that gives a practical yet stylish solution to daily errand running. Not to forget the extra accessory element the added micro bags give your look.
Micro lipstick case and Tweed bag at Chanel SS23. Image: Launchmetrics Spotlight

Fendi Resort 2023 double sequin Baguette bags. Image: Imaxtree
Sign up to our newsletter
Be first in line for our weekly Bag Drops
Please view your inbox to subscribe
Thanks, you have just subscribed
It seems your are already signed up!
Please, make correctly email
By subscribing I accept the data privacy policy and the indications specified on data handling.
4. Top Handle
Minimal chic and structural shapes come together in the top handle bags. While iconic styles like the Hermès Kelly and many Louis Vuitton variations are still immensely on-trend, the Fendi Peekaboo bag is undergoing a revival. Dior created a more playful option for its iconic Lady Dior – an elongated embroidered version of the top handle style called the Dior D-Joy bag. There have also been numerous brands that create a more modern slightly sculptural design, like Bottega Veneta with its new Sardine bag. Although technically not from the 2023 collections, we guarantee it will be a sought-after top-handle style next year.
5. Elevated tote bags
Next season the minimalistic tote bags are back, but in a more elevated way as their sleek and roomy design gets a chic upgrade. Saint Laurent is at the forefront of the trend, with their now renowned Icare tote. Worn by tastemakers like Hailey Bieber and Zoe Kravitz the quilted bag promises to be one of the most popular styles next season. The same goes for the Chanel 22 tote bag which was upgraded with extra handle details for the 2023 spring season. Elevated tote bags will make your most practical bag your most luxurious one too.
6. Subtly embellished
From pearls to sequins and subtle feather details – the bags of next year deserve a little hint of glamour according to many designers. J.W. Anderson created a sparkling version of his Bumper bag, whereas Chanel chose to fully embellish the majority of its styles with freshwater pearls. There even was a small Hermès Kelly bag on the runway finished with colourful feathers. Italian fashion house Valentino gave the classic briefcase a twist with subtle sparkly sequins and according to Simone Rocha, we all need a bag shaped like a huge pearl in our lives. We can't think of a better mood-lifting accessory than that.
Which bag trend is on top of your 2023 wishlist? Find your favourite and shop our curated selection of pre-owned luxury handbags.
Looking to sell your designer handbag?
Get an offer today and start selling
Sign up to our newsletter
Be first in line for our latest arrivals, alongside journal updates, exclusive treats and more
Thank you! You've successfully subscribed.
Thank you! You've successfully subscribed.
It seems you are already signed up!
Please enter the correct email address
By subscribing I accept the privacy policy and the indications specified on data handling.
Make a Request
We do our best to find bags for our customers on request. However, this might take up to 6 months.
Warning!
You have reached the limited requests per customer.
Thank you for your enquiry!
Please check your email for further instructions.
You have reached the limited requests per customer.