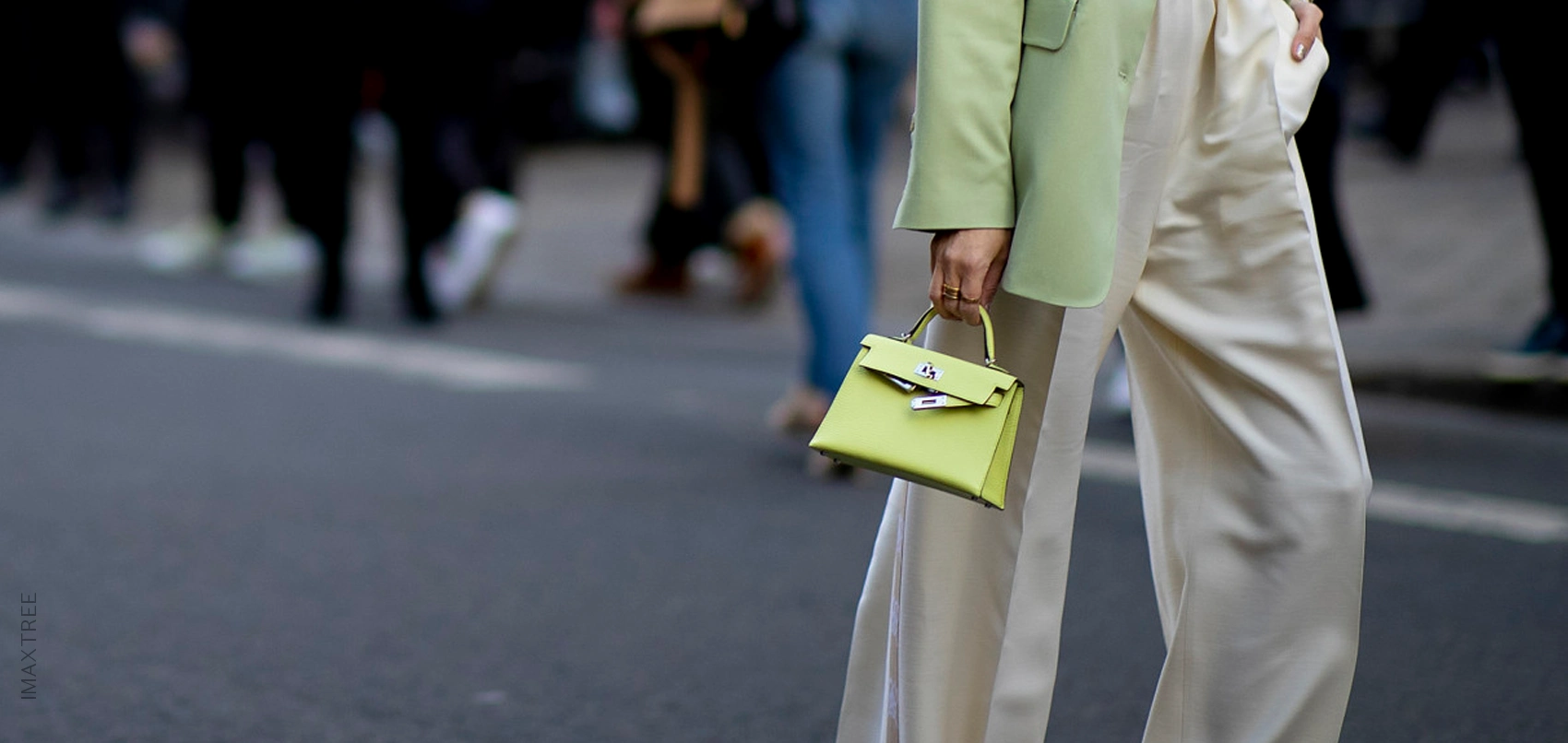 The 8 Biggest Bag Trends to Elevate Your Style in 2022
SACLÀB INSIDERS
As fashion mirrors the times we live in, the 2022 collections offer a refreshing response to current times. This year is dominated by a sense of optimism, and showed that fashion can provide an antidote by allowing us to dream. In a current climate of dressing where comfort and ease are still key and going-out-looks are slowly being re-discovered, bags are taking centerstage to elevate our look. Whilst our lifestyles and values are shifting, the bag trends of this season reflect the need for fashion and function.
Function in Fashion
Although trends are often tied to the current favoured style or look, the practicality, usefulness and, longevity of a bag has become more important. Within the trending bags of this year, the focus lies on elevated designs that are luxurious yet practical; investment pieces to cherish a lifetime. Whether you're a minimalist or a maximalist, the bags that will define 2022 provide practical support and give a glimmering touch of an understated yet sophisticated statement at the same time.
The 8 Bag Trends of 2022
What can we expect this year? Function comes first in luxury and elegant oversized designs, sophisticated square bags, and easily portable pocket-size variants. Slouchy styles are the new totes, and we evidently need a hint of sparkle in our lives now we are adjusting to a new normal. These are the 8 biggest bag styles of 2022 that will stand the test of time.
1. Slouchy Bags
Large slouchy bags have seemingly taken over the runways of this year's collections. From slouchy hobos to loose tote bags; the slouchy styles are the perfect combination between easiness and style when being crafted in soft leathers and suedes. New York fashion label Khaite is at the forefront of the trend, just like labels such as Peter Do and Balmain.
2. Chains
Chain bags were everywhere in 2021 and are still here for 2022. The shiny hardware has become one of the most prominent details of the current bag styles and was at the core of the collections of Versace and Valentino. Yet this season the bags seem to have a more timeless appeal; classic Chanel chain bags got a modern upgrade which shows that chunky chain details are one of this year's timeless key trends.
3. Crescent Moon
The geometric shape of a crescent moon-like silhouette took over the collections this season. Although the squishy bags are on-trend right now, the quality of buttery soft leather and clean, minimalistic lines make them timeless and able to last in your wardrobe for years to come. This modern take on the '90s style was mostly seen at Loewe taking form in a slouchy variant, a more firm silhouette at Alaïa, and practical hobo-like designs at Balmain and Burberry.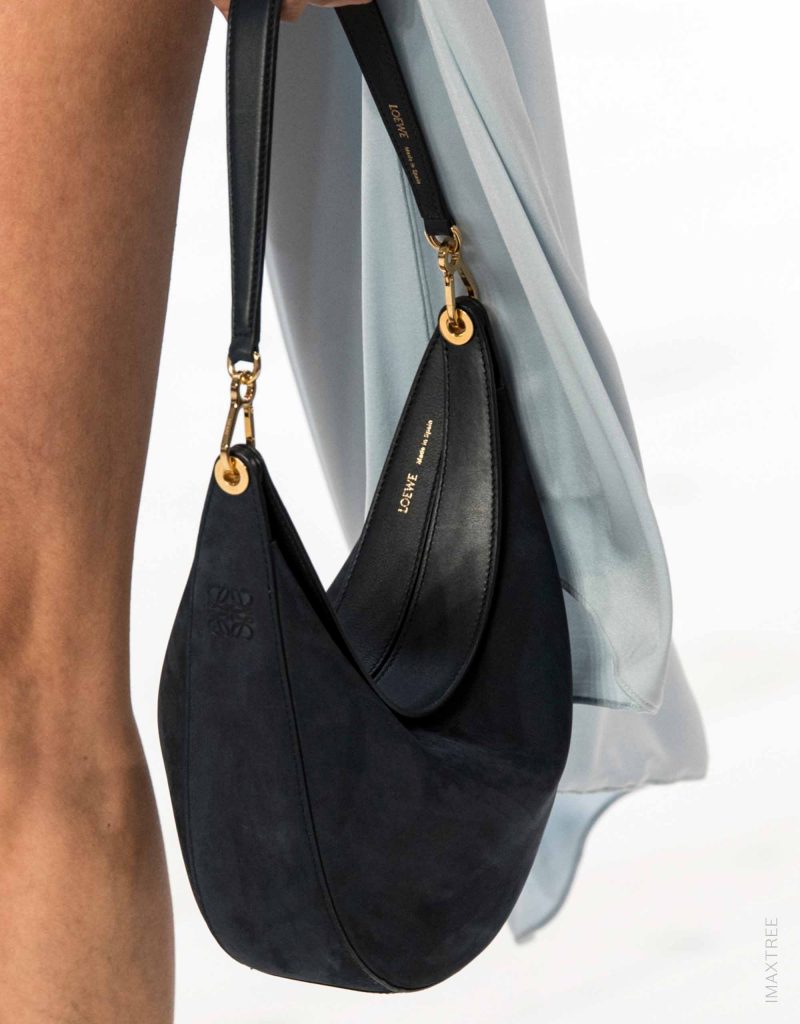 4. Sophisticated Squares
Structured silhouettes are coming back in 2022 and prove once more that fashion and function go perfectly hand in hand. As we are headed to go back to the office this year, briefcases are getting an elegant upgrade by the likes of fashion houses like Dior, Hermès, and Prada, who even brought back its 1995 style, as famously worn by Caroline Bessette Kennedy in the nineties.
5. Vintage is Back
While the Y2K era reigned in 2021, it will still be one of the most defining fashion eras of 2022. Dior's famous bowling bag from the nineties made an upgraded return this season, with a modern upgrade but still that vintage feel. More familiar styles made an appearance, from baguette bags to hobo's and the re-editions of several vintage it-bags like the Prada 1995, upgraded Louis Vuitton mini cases and the comeback of Balenciaga's city bag.
6. Oversized
The bigger the better is a motto that fits this year's bag styles. In case you don't know which bag to choose, the oversized bag is the one for you; it fits all necessities and more while being a stylish travel companion that elevates a look in a practical way. Incredibly large leather totes were spotted on the runways of The Row and Chanel and brands like Bottega Veneta and Balmain took their normal-sized bags to a higher level with larger-than-life totes.
7. A Touch of Sparkle
Glittering beads, shiny sequins – a hint of sparkle provided an elegant dose of escapism in 2021 and continues to in 2022. Although perfect for a statement look, the embellishments this season are mainly shown in a sophisticated way. Fashion houses like Givenchy and Versace show that in post-lockdown life, a little sparkle can be the ultimate statement piece.
8. Pocket-size
These quite literally 'hand' bags are the perfect travel companion that will offer you space for nothing more but the bare essentials. Often paired with dresses or suits, the small bags were held tightly when shown on the runway. From mini-Lady Dior styles and small Hermès bags to clutch-like variants at Valentino and Versace.
Which bag trend has caught your eye? Shop our curated selection or let us know what's on your wishlist and our experts will source it for you.
Looking to sell your designer handbag?
Get an offer today and start selling
Sign up to our newsletter
Be first in line for our latest arrivals, alongside journal updates, exclusive treats and more
Thank you! You've successfully subscribed.
Thank you! You've successfully subscribed.
It seems you are already signed up!
Please enter the correct email address
By subscribing I accept the privacy policy and the indications specified on data handling.
Make a Request
We do our best to find bags for our customers on request. However, this might take up to 6 months.
You can only create 3 requests at a time
Please remove one of your current bag requests to submit a new one.
Thank you for your enquiry!
Please check your email for further instructions.