Our Top Three Vintage Chanel Handbags
SACLÀB INSIDERS
A Chanel handbag is a reliably chic addition to any outfit, but there's something about vintage Chanel that gives that little extra fashion kudos. At SACLÀB, we class any bag older than 15 years as vintage, and carefully examine and grade each one on their condition – so you can shop with confidence.
Why go vintage? For us, it's all about the chase. Chanel handbags from the '80s and '90s are beautifully crafted and often come with unique, rare details you won't find on today's styles. For example, Chanel handbags made before 2008 feature rich, 24-karat gold-plated hardware, rather than the gold-tone hardware used for contemporary designs. Take your time to track down a vintage bag you love, and bask in its individual charm and untold history. Who knows whose arms it's graced before yours? Here are our top three vintage Chanel styles to search for.
Vintage Chanel Timeless Flap Bags
When Karl Lagerfeld joined Chanel as creative director in 1983, he began an era of sensational handbag design. A reinterpretation of Coco Chanel's original 2.55 bag, Karl's Timeless Flap Bags from the '80s and '90s are some of the most popular Chanel vintage styles. Adorned with the CC turn-lock clasp, vintage Flap Bags come in all sorts of shapes, sizes and materials — from this classic black quilted leather number with gold hardware from 1985 to '90s braided silk rope, satin and brocade varieties.
Vintage Chanel Vanity Cases
The Filigree Vanity Case may be one of Chanel's biggest hits of recent years, but we have a soft spot for the OG Chanel Vanity Cases. Crafted in quilted patent leather, these playful miniature bags were first released in the early '90s, and feature a boxy shape and wraparound zip. This pop-bright pink style dates back to 1994. Keep your eyes peeled for circular and heart-shaped Vanity Cases from this era, which are exceptionally rare.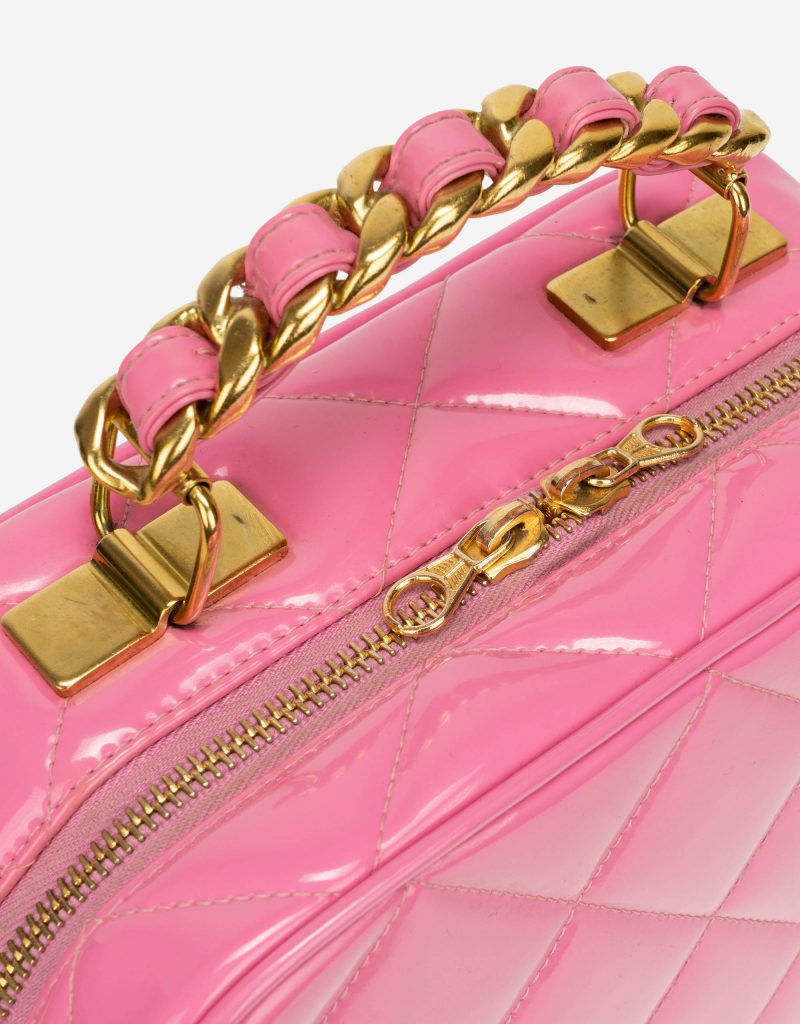 The Chanel Diana Bag
In production from 1989 to around 1995, the Chanel Diana Bag bears a close resemblance to the Timeless Flap Bag. The difference lies in the flap — most Diana bags have a curved front flap with a wide non-quilted trim (you'll also find more angular examples where the flap is shaped around the CC lock). Karl named the bag after Diana, Princess of Wales, after seeing how fond she was of the style. Chanel reissued the Diana for one season in 2015, but it's the vintage versions, like this glossy dark blue style, which collectors hunt for.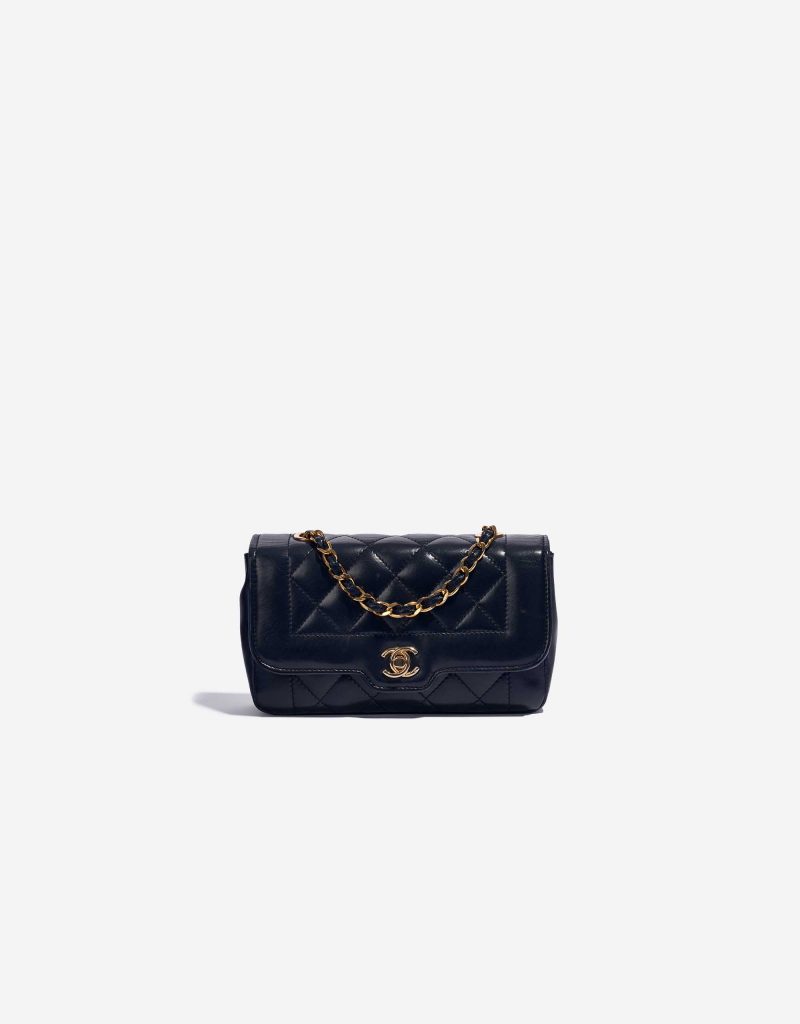 Ready to start your vintage Chanel bag search? Let us know if you have a particular model or era in mind, and we'll take care of the rest.
Looking to sell your designer handbag?
Get an offer today and start selling
Sign up to our newsletter
Be first in line for our latest arrivals, alongside journal updates, exclusive treats and more.
Please confirm your subscription in the email you've just received.
Thank you! You've successfully subscribed.
It seems you are already signed up!
Please enter the correct email address
By subscribing I accept the privacy policy and the indications specified on data handling.
Make a Request
We do our best to find bags for our customers on request. However, this might take up to 6 months.
Warning!
You have reached the limited requests per customer.
Thank you for your enquiry!
Please check your email for further instructions.
You have reached the limited requests per customer.