Compact Elegance: A Guide to the Best Designer Mini Handbags
SACLÀB ICONS
Designer mini bags have become a fashion phenomenon. These small, yet mighty accessories might seem unpractical, but instead offer unexpected stylish ways to carry your belongings. The tiny sizing encourages you to only bring the strict necessities, while the mini design creates a joyful, mood-boosting statement which is everything your outfit (and mood) needs. In this guide, we will explore a curated selection of the best designer mini handbags that combine exquisite craftsmanship, luxurious materials and timeless designs. 
The best designer mini bags
Despite their petite sizing, mini bags offer surprising versatility. A mini bag's compact dimensions make it an ideal companion for various occasions, from casual outings to formal events. It effortlessly transitions from day to night, allowing you to carry your essentials in style without sacrificing functionality. Because we all know that great things come in small packages. Whether you're looking for a statement piece or a versatile everyday companion, mini bags bring the ultimate compact elegance that will elevate your style game.
The Hermès Mini Kelly Bag
The queen of the mini bags is without doubt the Mini Kelly bag from Hermès. With its timeless elegance and exquisite craftsmanship that dates back to the 50's, this it-bag has become a true icon. The recognizable classic clasp hardware in combination with its trapezoid silhouette makes it the perfect style for those looking for a subtle statement piece, while adding a touch of vintage charm that feels contemporary at the same time.
Chanel Classic Flap Mini Bag
The iconic Chanel Mini Flap Bag is a timeless choice. Crafted with exquisite attention to detail, this bag features the signature interlocking CC logo and a versatile chain strap. Despite its small size, the Mini Flap Bag offers enough space to carry your essentials, making it perfect to wear from day to night and season to season. It comes in various styles and colours, allowing you to find the one that complements your personal style.
Gucci GG Marmont Mini Bag
Gucci's GG Marmont Mini Bag has gained a cult following since its launch. With its distinctive matelassé chevron pattern and the iconic hardware in the double G logo, it's both recognizable and timeless. To go hands-free, the classic yet relatively new style comes with a chain strap that can be worn crossbody or doubled up for a shoulder carry. The GG Marmont Mini Bag is available in a variety of colours and leather finishes.
Dior Lady D-Lite Mini Bag
The Lady D-Lite Mini Bag from Dior is a true statement piece. Inspired by the classic Lady Dior, this mini version features the brand's signature cannage stitching and a charming keychain charm. It can be carried by hand, worn over the shoulder or across the body, due to its removable chain strap. The Lady D-Lite Mini is available in a range of vibrant colours and patterns, making it a truly timeless piece.
Fendi Baguette Nano Bag
Fendi's Baguette Nano Bag is a miniature version of the iconic Baguette bag that took the fashion world by storm in the late '90s. We all remember Carrie's famous saying "It's a baguette" from the Sex and the City series. The micro version features the same signature FF logo and can be worn crossbody or carried as a clutch. Despite its small size, it makes a bold statement and adds a playful touch to any outfit.
Loewe Puzzle Mini Bag
The Loewe Puzzle Mini Bag is renowned for its innovative, almost sculptural design inspired by the art of origami. The bag showcases the brand's craftsmanship and modern yet timeless style – that also comes in a mini size. Despite its compact design, the Mini Puzzle bag offers multiple compartments, allowing you to stay organized while on the go. This mini handbag is a perfect fusion of style and functionality.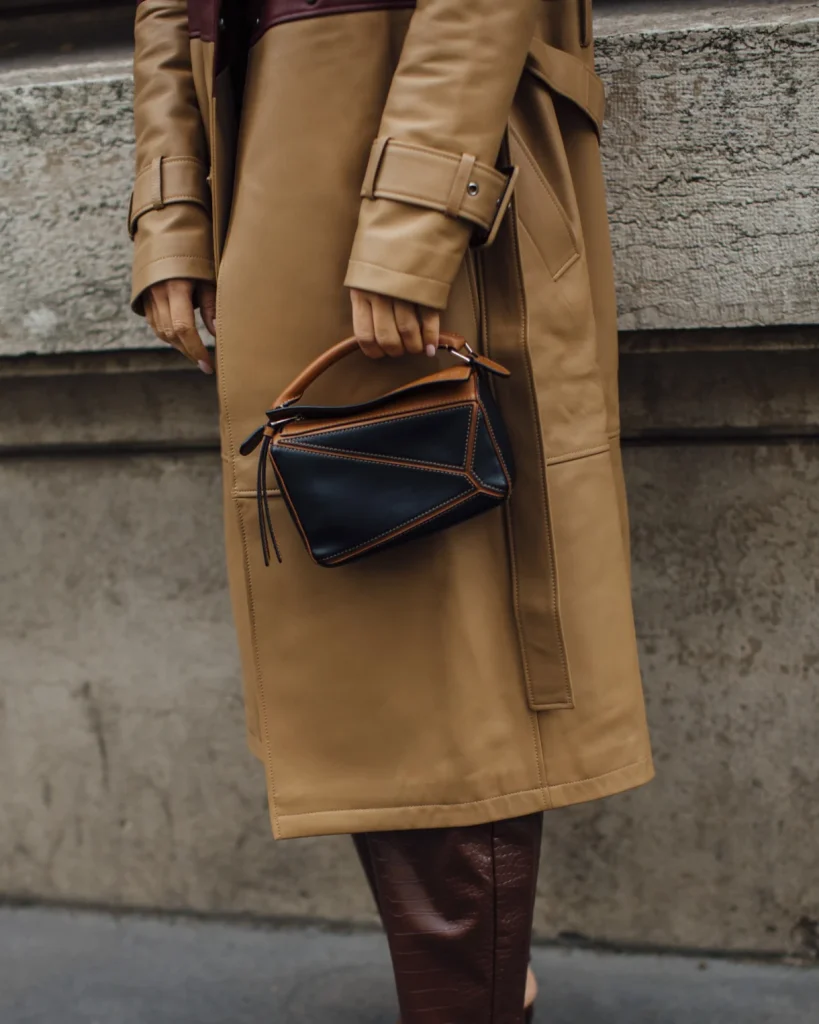 Louis Vuitton Nano Speedy
When it comes to luxury handbags, Louis Vuitton has consistently been at the forefront of timeless style and impeccable craftsmanship. One such coveted accessory from their collection is the Louis Vuitton Nano Speedy. Despite its petite size, this miniature icon packs a powerful fashion punch. A smart choice for fashion enthusiasts and luxury bag collectors alike who want to opt for a true classic in a mini size.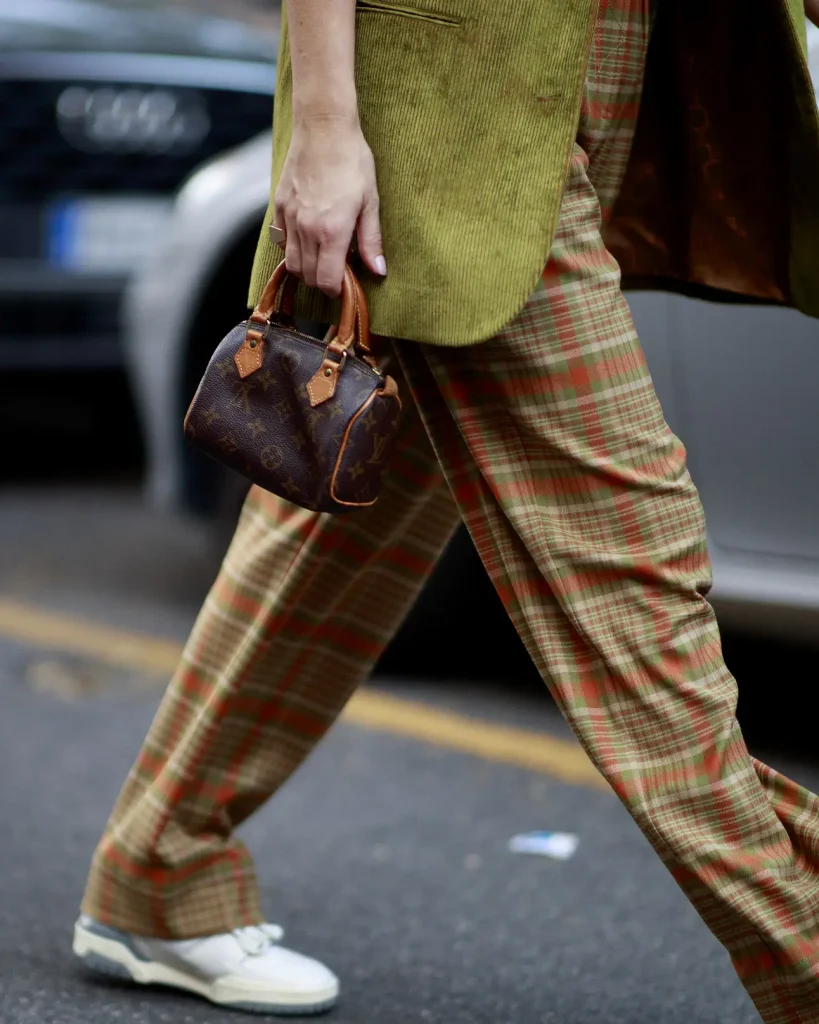 Prada Mini Galleria Bag
Prada's Mini Galleria Bag combines elegance with practicality. With its sleek lines, Saffiano leather, and gold-plated hardware, this mini bag combines a modern style with a chic twist. It features multiple compartments to keep your belongings organized and a removable crossbody strap for versatility. The Mini Galleria Bag is a perfect choice for those who appreciate minimalist design and refined aesthetics.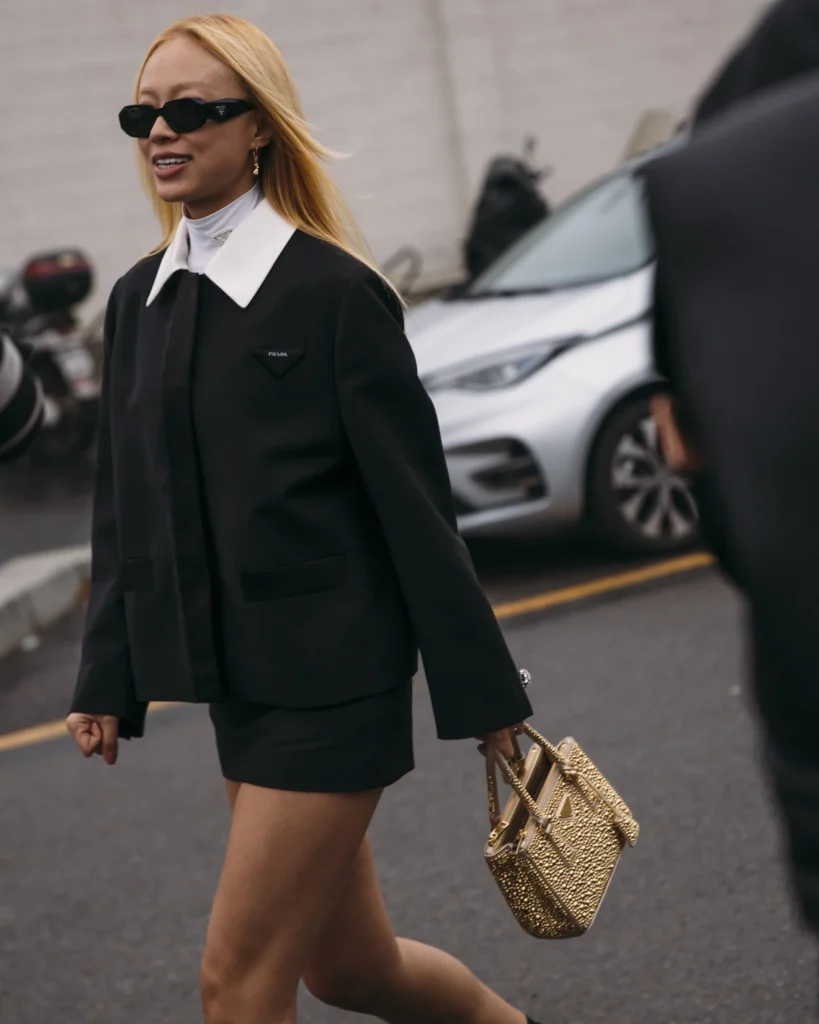 Saint Laurent Lou Mini Bag
The Saint Laurent Lou Mini Bag is a true embodiment of Parisian chic and has become a true classic style for the iconic French brand. Crafted from luxurious leather, this bag features the iconic YSL logo and tassel detail – much like the iconic Kate Handbag but with an additional quilted finish. Its compact size and adjustable shoulder strap make it a versatile accessory that can be dressed up or down.
Shopping time!
A dainty companion from work to dinner and beyond. Discover our complete collection of pre-owned designer handbags for the perfect piece.
Looking to sell your designer handbag?
Get an offer today and start selling
Sign up to our newsletter
Be first in line for our latest arrivals, alongside journal updates, exclusive treats and more
Thank you! You've successfully subscribed.
Thank you! You've successfully subscribed.
It seems you are already signed up!
Please enter the correct email address
By subscribing I accept the privacy policy and the indications specified on data handling.
Make a Request
We do our best to find bags for our customers on request. However, this might take up to 6 months.
Warning!
You have reached the limited requests per customer.
Thank you for your enquiry!
Please check your email for further instructions.
You have reached the limited requests per customer.