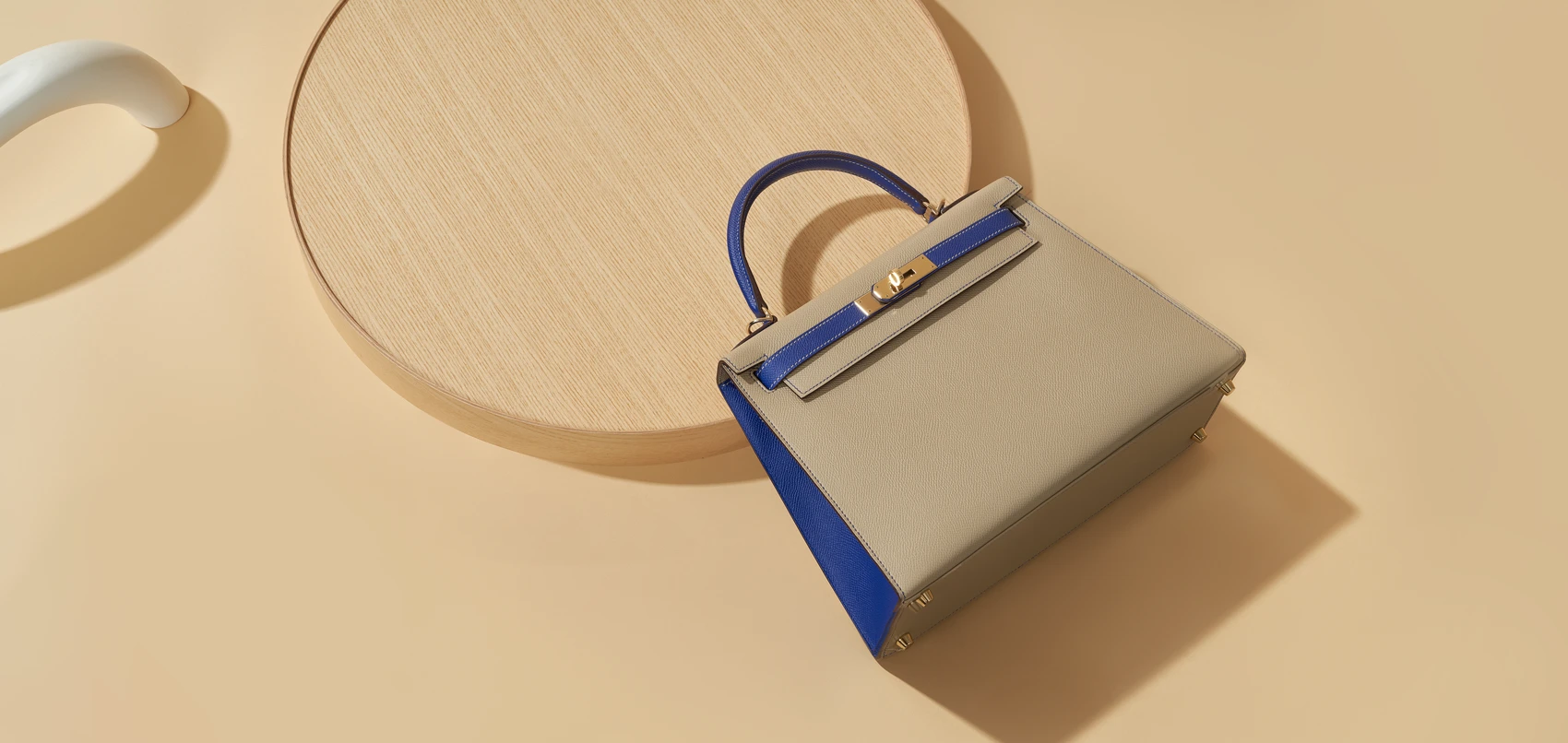 The Secret World of Hermès Special Order Handbags
LÀB REPORT
Hermès collectors refer to it as 'The Call' — the heart-stopping moment when your Sales Associate (SA) rings up to invite you to create your very own custom Hermès handbag. Varyingly referred to as Special Order (SO) or Horseshoe Stamp (HSS), Hermès' bespoke handbag service is every bag lover's dream: an opportunity to design an accessory in collaboration with one of the world's most legendary fashion houses. Compared to Hermès' limited-edition handbags, which are produced in multiples, an HSS handbag is a one-off design crafted to your personal colour, leather and hardware preferences. It's haute-couture for handbags!
While it can take years to build up enough of a relationship with your SA to be offered an HSS bag (and many months after that waiting for your bag to be made), there is another way to own one of these unique styles — purchasing it secondhand through SACLÀB. Tempted? Let us show you inside the secret world of HSS handbags…
Status symbol
Access to a special-order handbag is reserved for Hermès' most elite customers. Each HSS bag is stamped on the front with a small horseshoe next to the HERMÈS lettering — a subtle yet powerful symbol that signals you belong to a rarified club of collectors. Although there is no set amount of time or financial commitment required, it's understood that boutiques will only offer an HSS handbag to customers who are deemed loyal to the brand — much in the same way that a Birkin or Kelly isn't available to just anyone who walks through the doors. After all, each SA has only a small quota of HSS bags to allocate each year.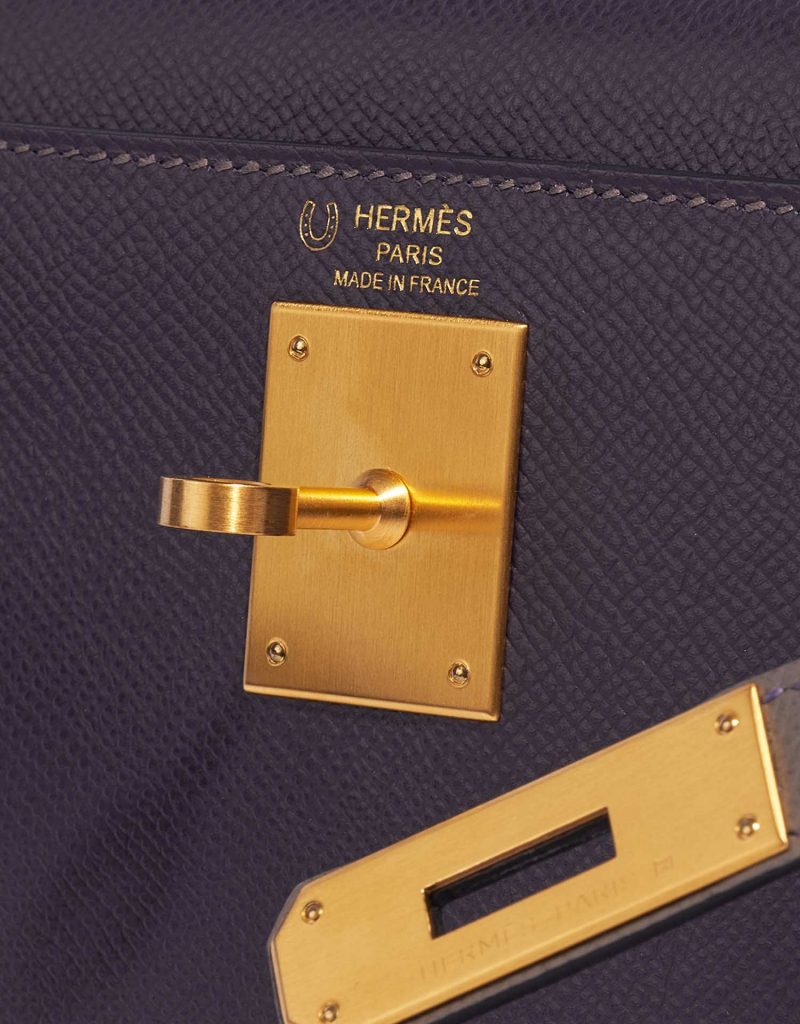 Surprisingly, despite the time and craftsmanship that Hermès invests in each bespoke creation, an HSS handbag costs no more than a normal Hermès bag of the same size and leather type. As such, think of an HSS bag as a way of Hermès recognising and rewarding the upper echelons of its customer base.
The HSS process
If you're lucky enough to get The Call, your first step will be to go to your local Hermès boutique to design your handbag with your SA.
There are several customisable elements to decide upon. Firstly, you'll need to choose what sort of handbag you'd like: Birkins, Kellys and Constances are (naturally) the most popular, but Hermès permits the HSS service on a number of designs. Once you've chosen your handbag style (and its size), it's time to get down to the details: the colour(s), leather, stitching, hardware and stamps are all up to you. An SA will show you a trunk of different swatches to help you decide.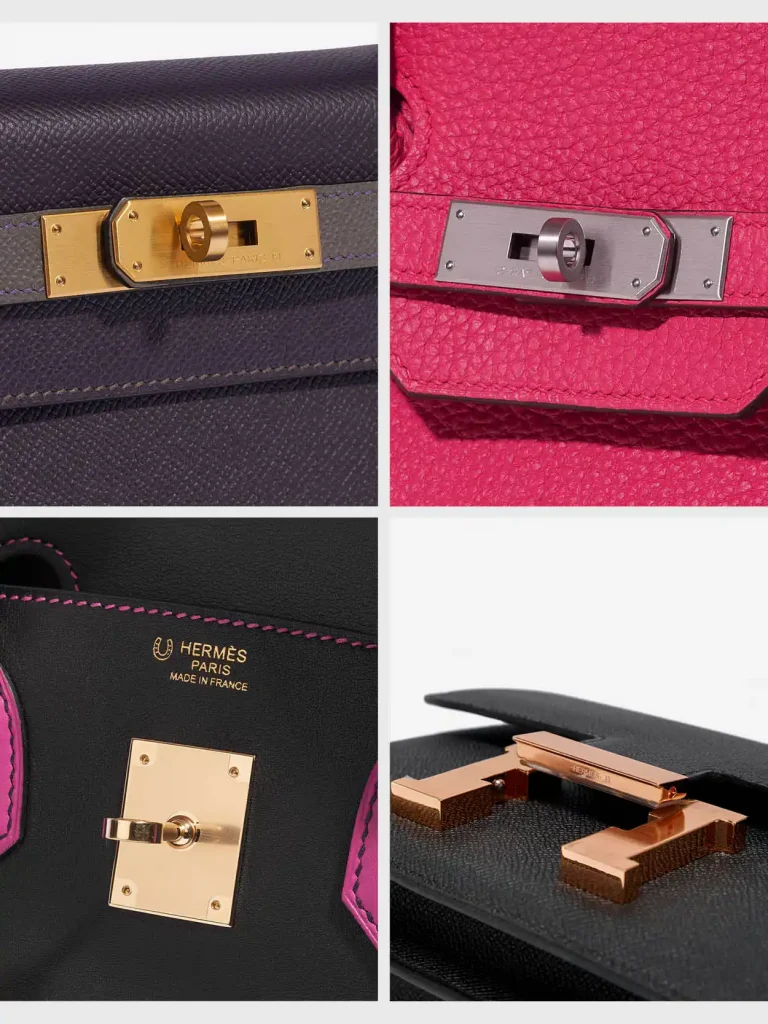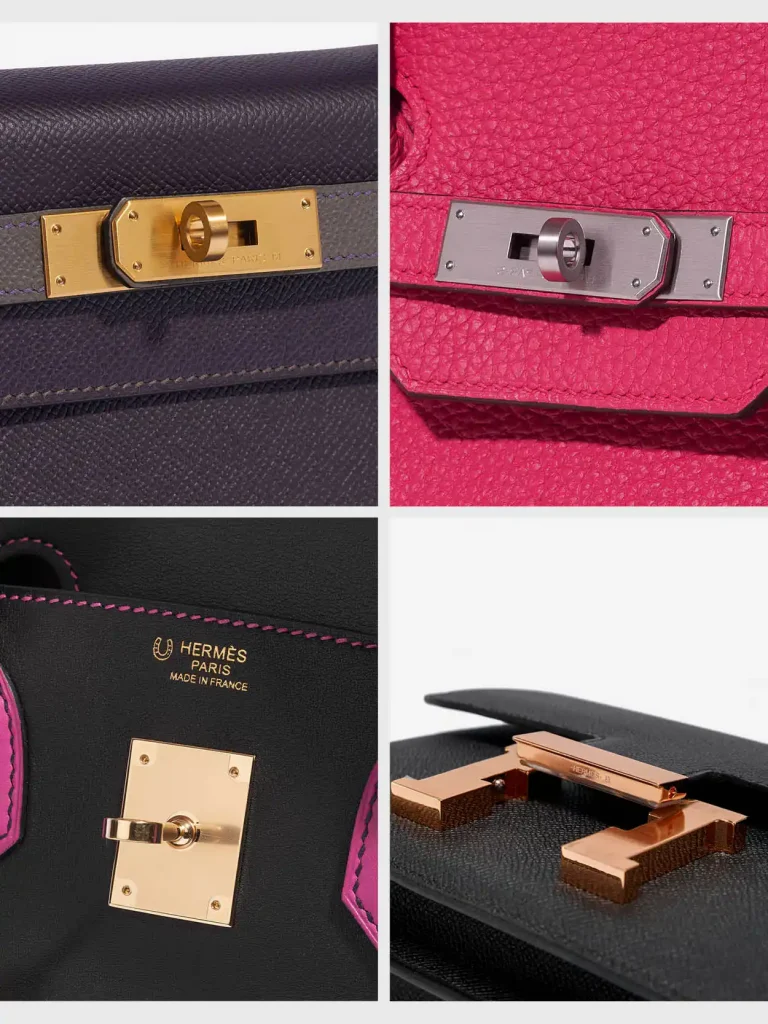 After your ideas have been discussed and noted down, it's a waiting game. The HSS order will be sent to Hermès headquarters for approval — if a leather colour has been popular that year, there's a chance your order might have to be amended. Timings vary for how long an HSS bag takes to be made, but it can be anything from 6 months to as long as 18 months. When the bag is ready, your SA will call you to come into the boutique. Amazingly, at this point there is no obligation to buy — if you change your mind, or don't like the result, you can simply leave it behind… although we can't imagine that happening very often!
Buying a secondhand HSS bag
There are a couple of upsides to buying an HSS bag on the secondary market.
The first one is, naturally, accessibility — you can own a unique Hermès design without the need to build a relationship with an Hermès SA first (namely, by purchasing numerous other Hermès products). This is especially advantageous if you'd like an exotic HSS bag, as these styles are only awarded to the very top tier of customers.
Secondly, while you don't get the hands-on experience of choosing a specific colour and leather, you do have the advantage of time. Hermès releases a set list of colours and leathers to choose from each season (the HSS season runs annually, from end of August all the way to June). This means that if you're offered an HSS bag by a boutique, you're limited to what's available that year. Your dream bag might be Birkin in Rose Sakura, but that might not be a swatch option. Buying on the secondhand market however means you can get picky with your searches, wait for the right HSS style to come up…and pounce!
HSS varieties
When searching for a secondhand HSS bag, it's helpful to understand what iterations are possible. A customer has a few options to choose from:
Line is an HSS bag made with one colour and contrast stitching. This is a great choice if you're looking for a bag that's truly timeless — and the stitching can add a special twist.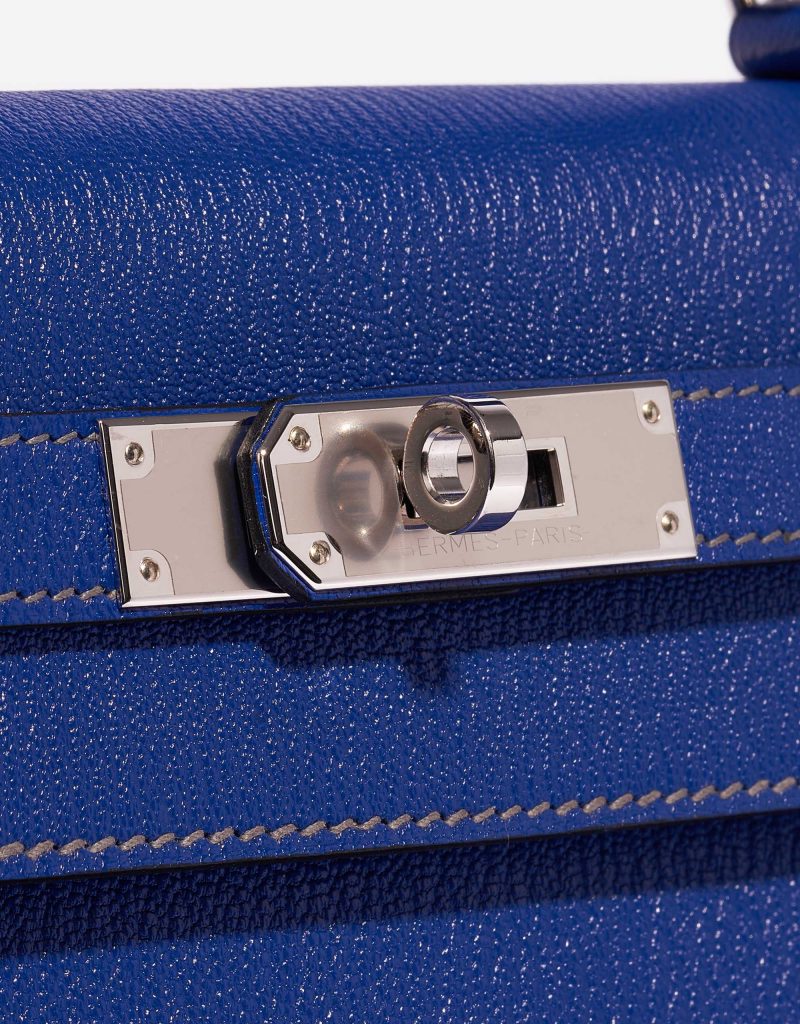 Verso is an HSS bag made with two colours: one on the exterior, the other the interior. Stitching may be an entirely different colour, or matching one of the two leather colours. You'll often find HSS verso bags in fabulously bold hues — like this Birkin 35 in Rose Extreme and Rose Poupre — or neutral bags with a flash of bright colour on the inside.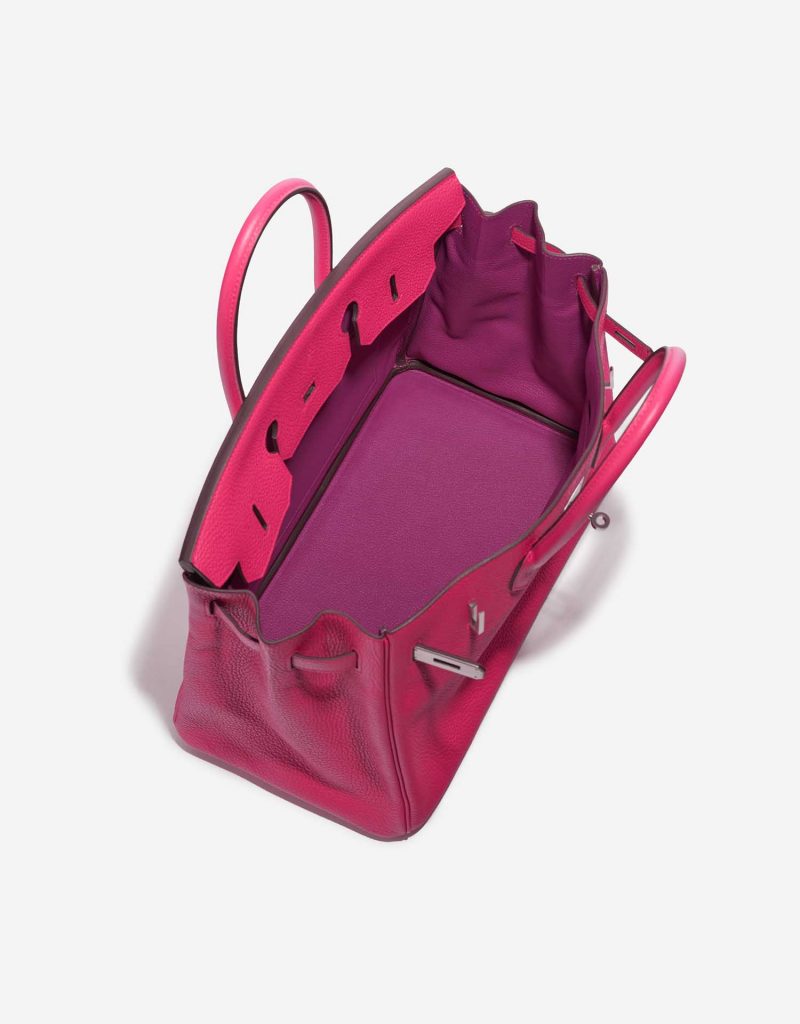 Multico is an HSS bag made with two colours on the exterior. Usually you'll find the contrasting colour on the handles, straps, clochette and lining. This provides a striking look and really emphasises the bag's unique palette — like this Birkin 25 in Gris Mouette and Blue Paon.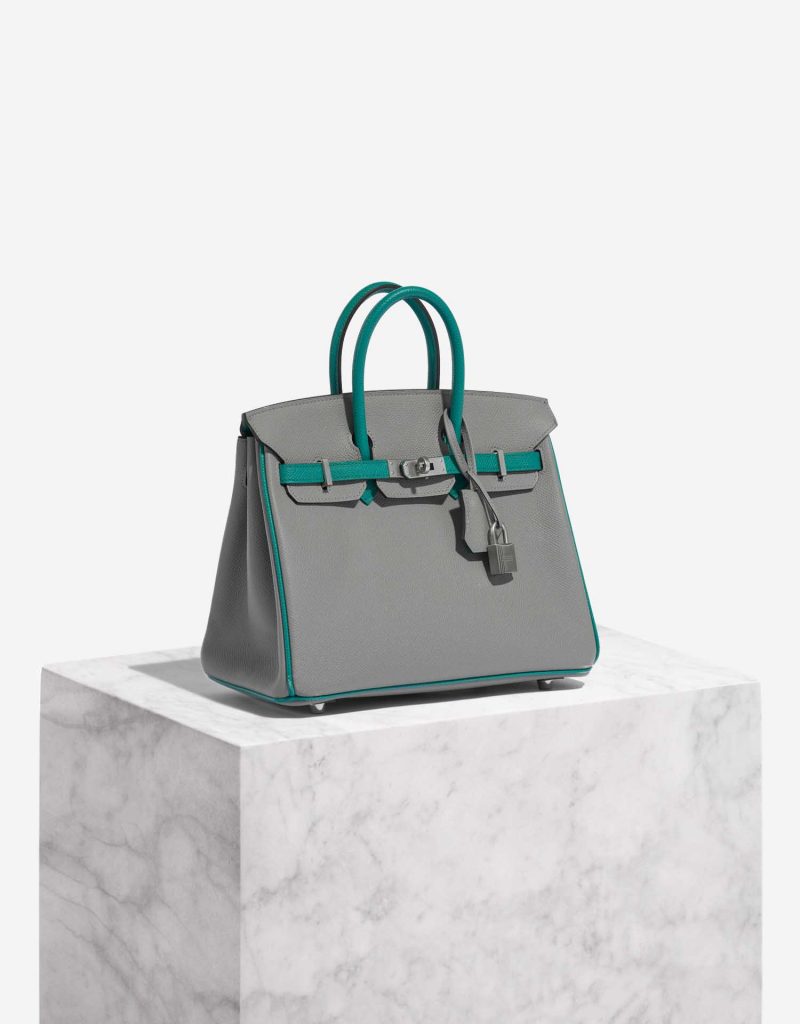 Tri-colour is an HSS bag made with three colours on the exterior. Pay attention if you come across one of these, as Hermès no longer offers them on the HSS menu! A combination of three colours can make for a show-stopping, one-off creation — take this Birkin 40 in a chic mix of Orange H, Olive and Vermillon. Wow factor or what?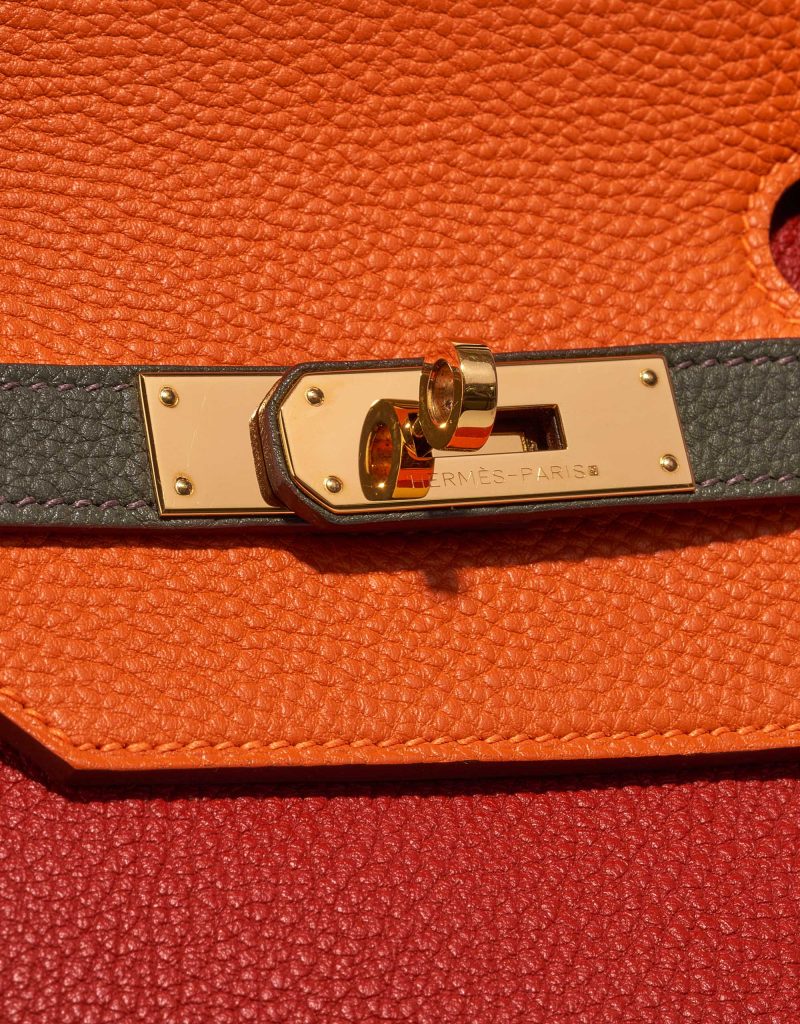 Leathers
Hermès provides a wide range of leathers to choose from each HSS season, although each leather will only be available in particular colours. Consult our leather guide to help decide upon your preferred skins.
As mentioned, alligator and crocodile leathers are not available to all HSS customers, so are much rarer (and therefore pricier on the secondhand market). Exotic skins can create the most exquisite HSS bags — such as this Kelly 25 in Rose Scheherazade and Aubergine Crocodile Porosus. If you want the exotic look for less, opt for ostrich, which is available to all HSS customers.
Hardware
In terms of hardware, Hermès lists gold and palladium hardware as standard options. Brushed gold, brushed palladium, rose gold and permabrass are also possible, but not as commonly seen.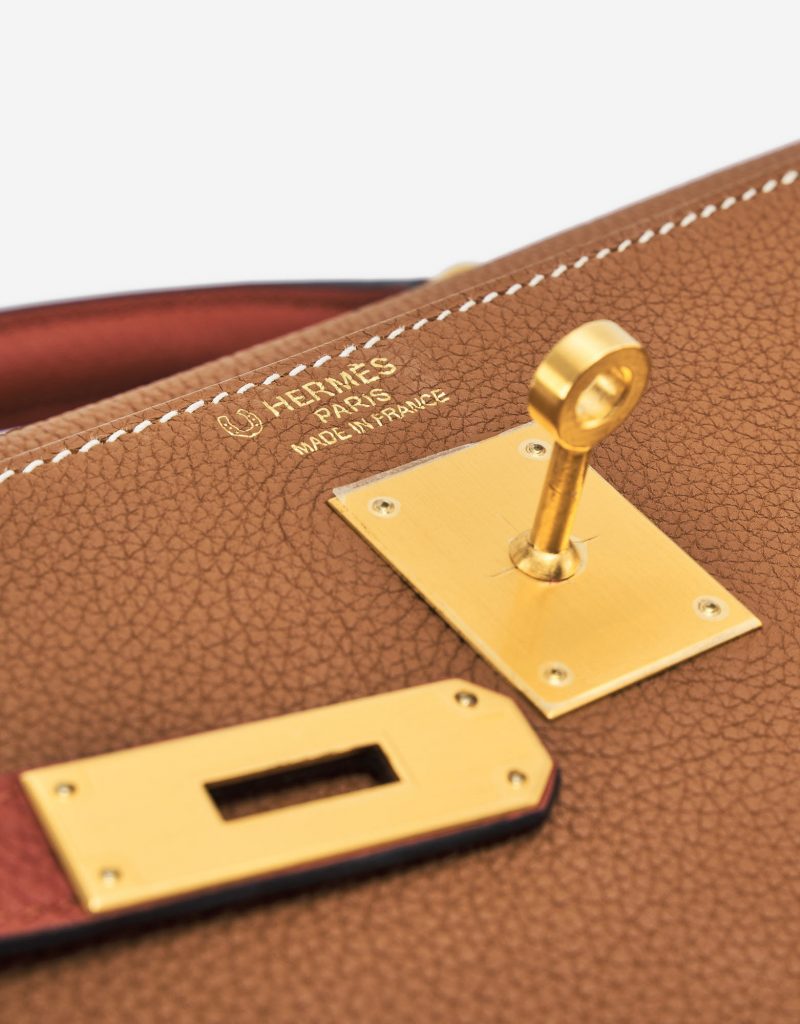 Stamps
The HSS stamps are one of the funnest parts of this collecting category. Alongside the horseshoe stamp, Hermès gives customers the opportunity to add something extra personal. You can choose from a list of symbols: Clover, Heart, Stirrup, H Knot, Link, Horse Hood, Star or Horse Head, or alternatively add a special date or line of text of your choosing.
Straps
As a final note, the HSS process for Kelly bags also gives the option of changing the strap length: choose from 70, 85, 105 and 120cm long — a useful variation to search for if you'd prefer to carry your Kelly cross-body, for example.

Ready to channel your individuality with an HSS bag? Let us know what style or colours you're dreaming of, and we'll make it happen.
Looking to sell your designer handbag?
Get an offer today and start selling
Sign up to our newsletter
Be first in line for our latest arrivals, alongside journal updates, exclusive treats and more
Thank you! You've successfully subscribed.
Thank you! You've successfully subscribed.
It seems you are already signed up!
Please enter the correct email address
By subscribing I accept the privacy policy and the indications specified on data handling.
Make a Request
We do our best to find bags for our customers on request. However, this might take up to 6 months.
Warning!
You have reached the limited requests per customer.
Thank you for your enquiry!
Please check your email for further instructions.
You have reached the limited requests per customer.