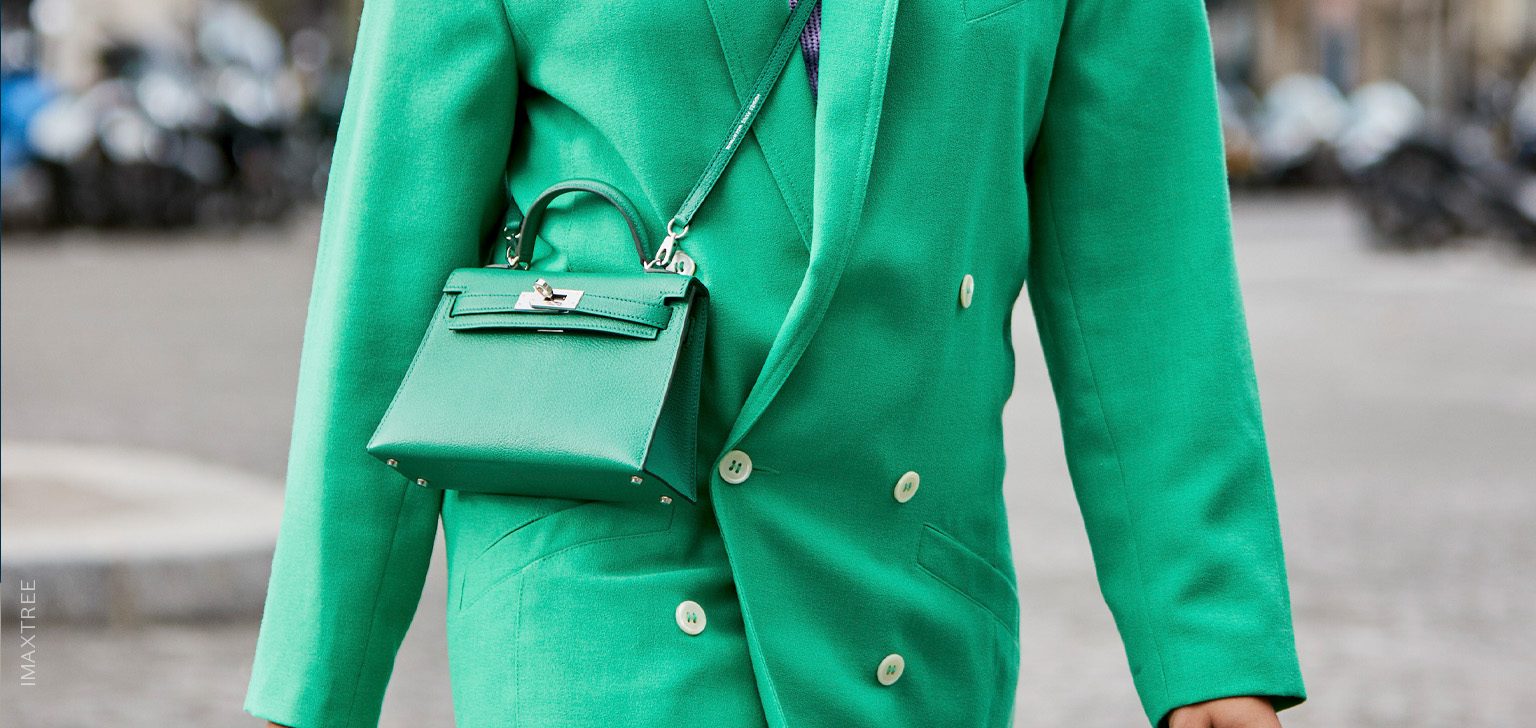 Worth it? Unravelling Hermès Handbag Pricing
SACLÀB INSIDERS
Much opacity and even more speculation surround Hermès bag prices. To address first-time buyers' and prospective sellers' most asked questions, SACLÀB co-founder and Managing Director Oliver shares his insights and explains why Hermès bags are a worthwhile investment.
First things first: What makes Hermès Bags so expensive?
Staggering headlines of record-breaking auction sums and unmatched resale prices prompt the question: Why are Hermès bags so expensive? And what exactly makes the house's most coveted collectibles – the Hermès Birkin and Kelly – this valuable? In short, three factors contribute to the cost of Hermès bags – namely their manufacturing, their scarcity, and their steady growth in value.
Manufacturing
Rich in heritage, each Hermès bag is still hand-crafted by a single artisan. A Birkin bag, for instance, is manufactured in approximately 40 hours of work. The making of a Kelly bag takes around 20 hours, of which four are dedicated to crafting the handle alone. Established in 1837, merely 200 new craftspeople are trained each year to eventually carry on the meticulous art of creating Hermès handbags. Working with the most exquisite leathers and exotic skins only, each craftsperson has to master years of extensive training in the house's French ateliers. Once completed, renowned for their expertise and with a keen eye for the smallest of details, Hermès artisans are told to be able to identify their very own creation out of a Hermès handbag line-up. It is this exceptional effort, personal touch and impressive sense for quality that weighs in on the value of Hermès bags.
Scarcity
Hermès bags are highly coveted, yet hard to get. Many stories circulate on the internet, from tips on how to get an appointment at the Paris flagship store in Rue du Faubourg Saint-Honoré to rumours about new handbag arrivals. After all, what's in stock behind the boutiques' shiny showrooms is Hermès' best-kept secret – and there is no guarantee to get hold of your wishlist item. Birkin and Kelly bags are sold in limited quantities and to well-chosen clientele only, elevating these items' desirability around the globe and their price tag on the resale market.
Steady Growth in Value
Findings from a study conducted by Baghunter in 2016 suggested that buying a Hermès Birkin was more secure than investing in S&P 500-indexed stocks or the gold market, outperforming both with an annual average increase of 14.2% since the 1980s. Bearing in mind the rising demand and climbing prices set by Hermès itself, the value of a Hermès bag shows no sign of decline. And over time, the Hermès bag has never lost its value nor its prestige.
How much does a Hermès bag cost?
For all Hermès bags, pricing varies immensely when it comes down to size, hardware and – most importantly – the type of leather it's crafted from. Bought in store, prices for a Hermès Birkin or Kelly can range from around 7.000€ to a high five-figure price for limited editions, custom-made items, and rare exotics.
"For all non-exotic leathers, retail prices are less diverse," Oliver says. "However, in the secondary market, we do see differences in vintage leathers, as they are usually less expensive than current ones. Except for Barenia and Box – these two smooth vintage types of leather are very scarce and highly delicate." For vintage bags, the leather's patina is also pivotal. "Although Hermès handbags age beautifully, certain leathers are more inclined to gain a patina than others – a feature not particularly desirable among our customers."
In the secondary market, Hermès bags often sell above their original retail price, given they were thoroughly taken care of and kept in pristine condition. The highest-priced pre-owned items usually come in brand new condition and with the original orange signature box, including all accessories and invoice. Thus, when shopping with a lower budget, a trade-off can make sense here. For instance, the price of Hermès bags that miss the padlock or clochette are usually more affordable. Resale prices are also dependent on shifts in trends and taste. Smaller sizes, the Hermès Kelly 20 or Birkin 25 for instance, are currently in great demand as part of the micro bag trend.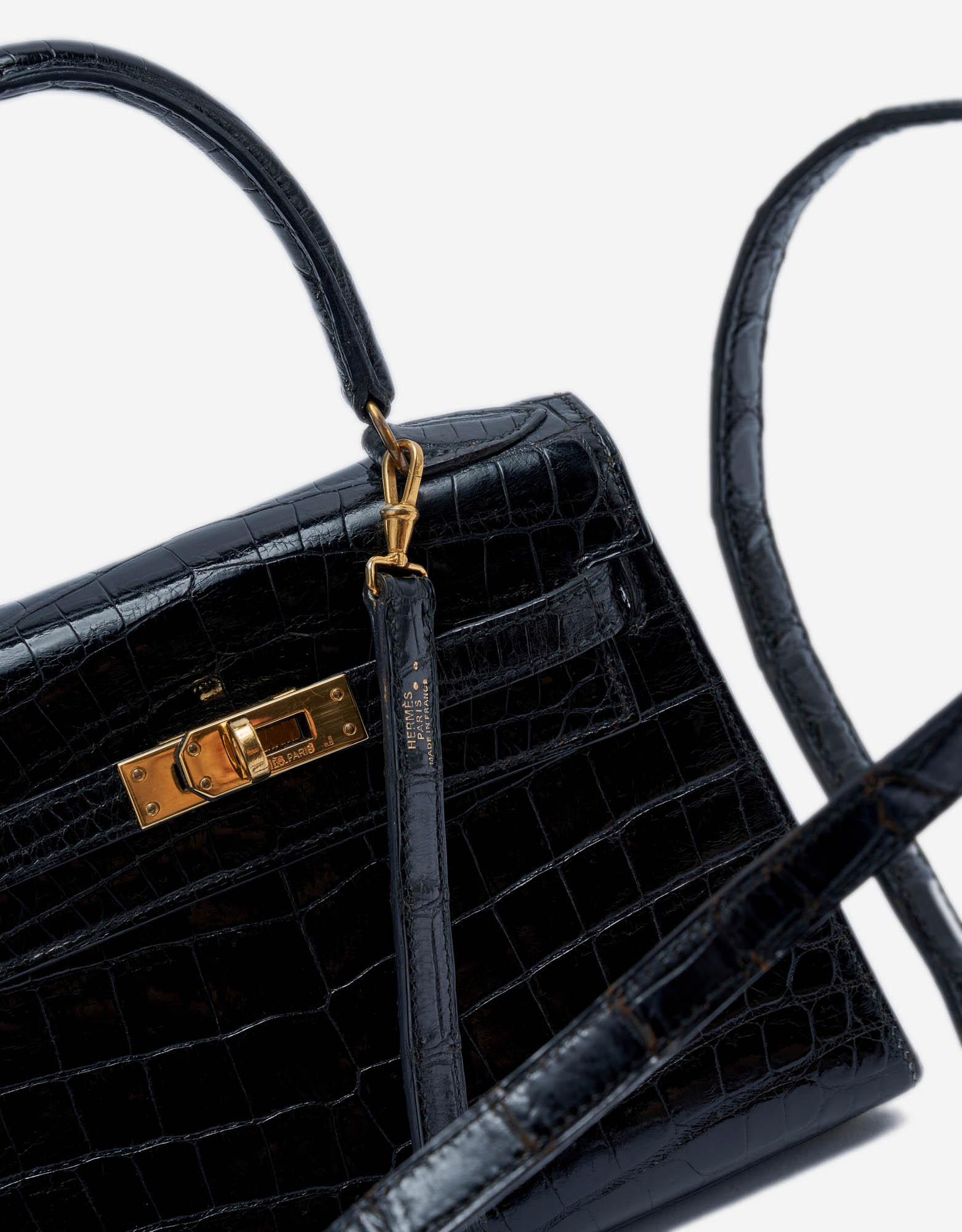 What about price variations across the globe, you may ask? Retail prices in countries with import taxes – such as Switzerland, the United States, Hong Kong or Australia – are indeed around 15% to 25% higher than leather goods in European Hermès stores.
Hermès bags to invest in now
The Birkin, the Kelly, and the Constance can be described as the 'Holy Trinity' of Hermès bags, never out of style and masterpieces of artisanship. If you consider buying one of the couturier's icons, there are three options worth investing in: exotics, limited editions, and an everyday colour code.
"Among the exotic skins, Porosus and Niloticus are the most precious and sought after," Oliver explains. The Hermès Birkin Himalaya Niloticus with diamond-studded 18-carat white gold clasps, for instance, repeatedly broke auction records around the world. In 2017, the much-desired collector's item was sold for approximately 338.000€ at a Christie's auction in Hong Kong.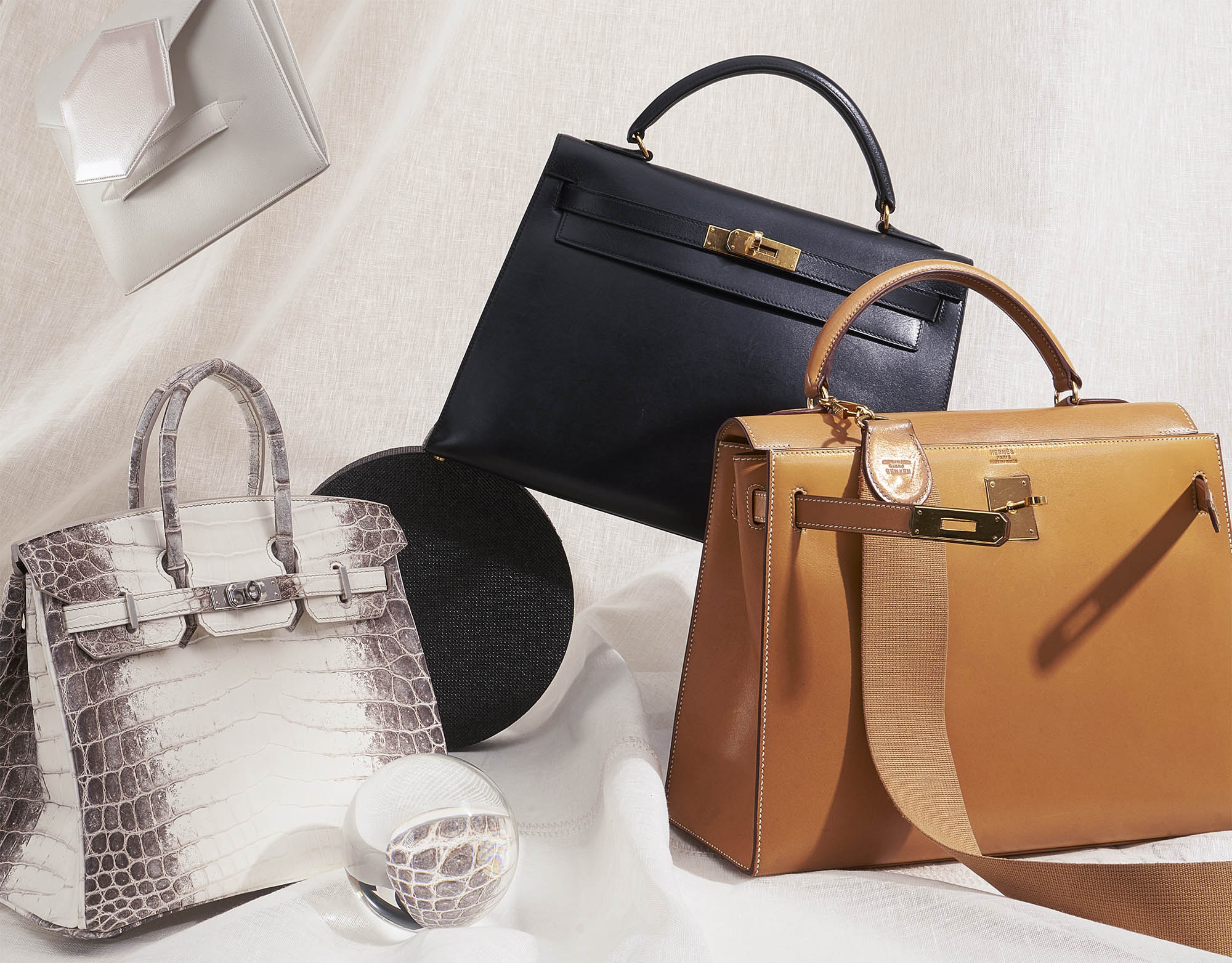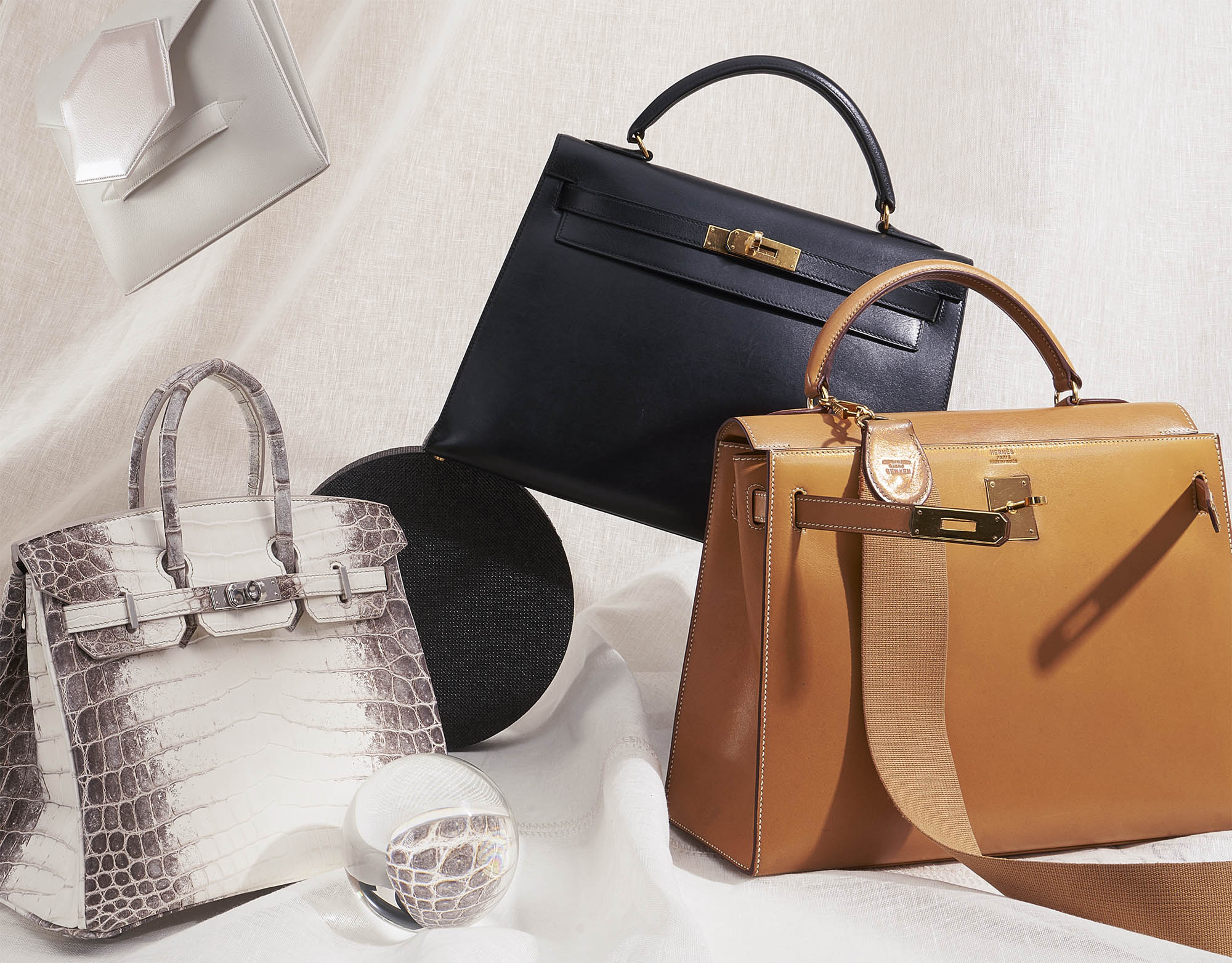 Each year, Hermès produces merely a handful, predestined for the most exclusive circle of clients. The term Himalaya – often mistaken for albino crocodile skin – actually refers to the bag's colouring, its gradient shades of grey and white resembling the mountain range's tinges. "For our product portfolio, I am always on the hunt for Hermès bags in Himalaya Niloticus or Ombre Lizard," Oliver continues. "These combinations are in great demand and generate the highest prices. They usually sell out within minutes on SACLÀB."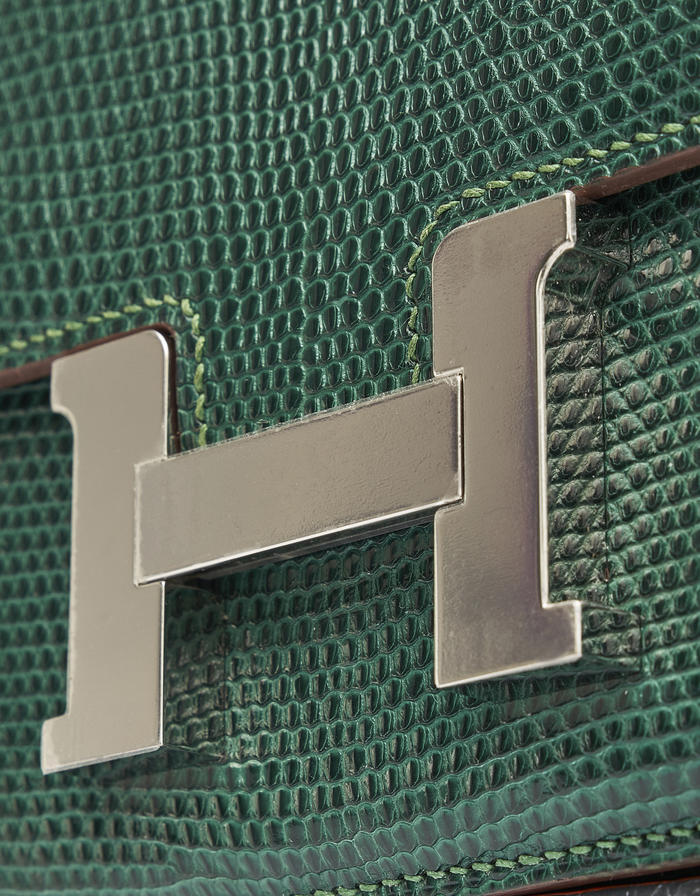 As for limited editions, their rarity and uniqueness are key. Collectible pieces from the house's former creative director Jean-Paul Gaultier's 2010 So Black collection, for example, are bestselling gems. "The Kelly Plush Teddy or special order Birkin bags are also highly popular investment items we always look for," Oliver adds.
More wearable everyday items that usually resell well and show stable price development include timeless blacks and light neutral colours. Buying a chic and versatile black Hermès Birkin featuring Palladium or 24-carat gold-plated hardware is a safe choice. "With their universal appeal, black Hermès bags always pull the price up," says Oliver. Moreover, lighter shades such as Beton, Craie, Rose Dragée or Bubblegum are solid investments.
Skip the waitlist, shop sustainably: Buying pre-owned Hermès bags
Although urban tales of a Birkin bag waitlist persistently stick around in online forums and magazines, this system is outdated and no longer used by Hermès to allocate their precious goods. Still, scoring your dream Hermès Birkin in-store can be a matter of years and fortune. So, what to do? Purchasing your wishlist Hermès bag from a trusted reseller can be a convenient solution – with SACLÀB, you can search for your preferred model or colour and even keep an eye on vintage treasures and limited editions that are no longer in production. In doing so, you contribute to a circular economy of fashion and shop in a sustainable manner, especially when it comes to exotic skins and leather goods.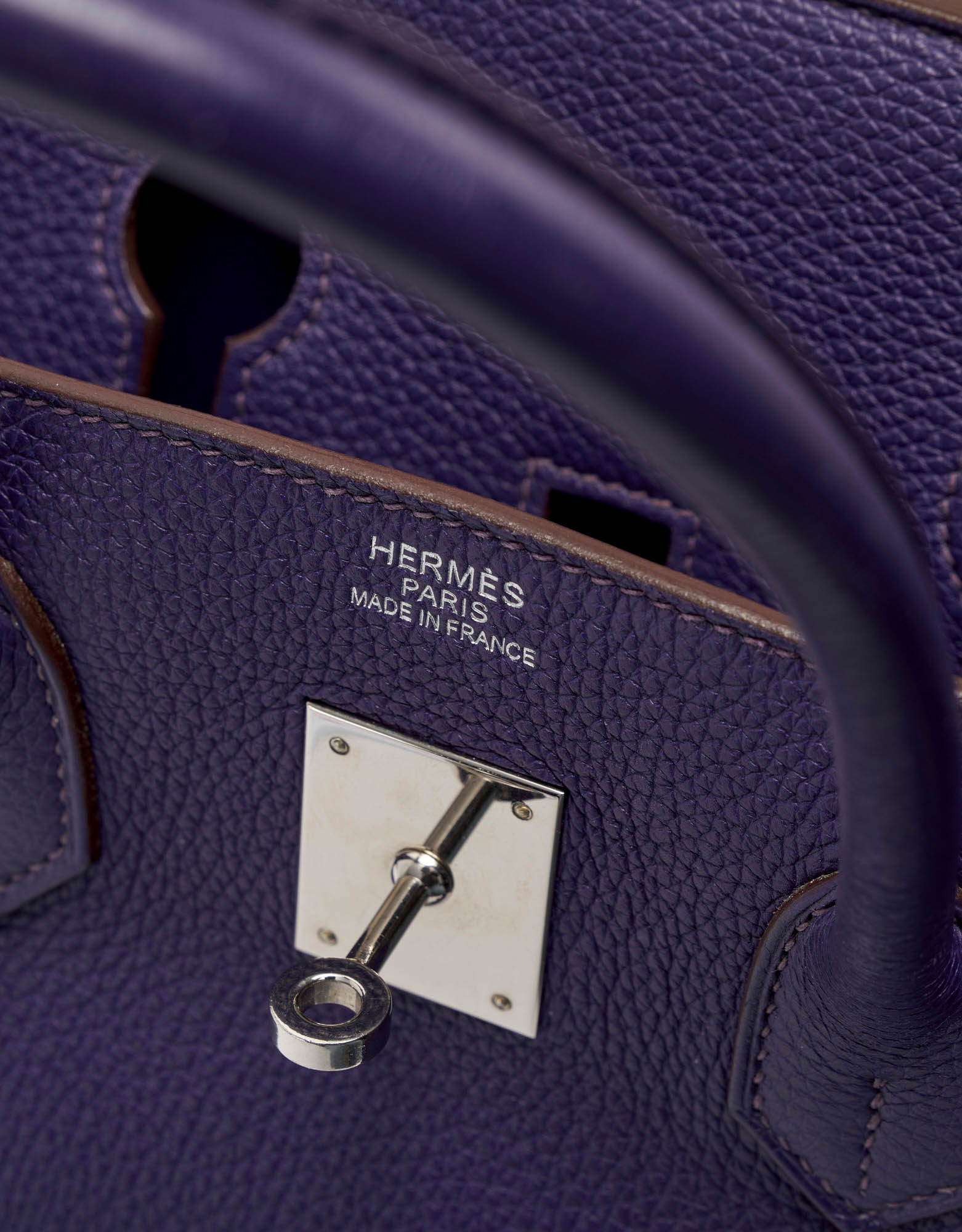 When shopping for pre-owned Hermès bags, you should always be alerted if an offer seems too good to be true. With counterfeits and fake Hermès bags sold online, carefully choose a platform you can trust. Read our authentication guide to find out how we inspect new arrivals and what details to look out for when authenticating a Hermès bag. 
What to expect, if you ever decide to resell
If you ever wish to resell, your Hermès bag's condition and rarity are reliable indicators to estimate its resale value. With our SACLÀB Consignment Service, we arrange the selling process at your convenience, fully insured and secure. From an optional courier pick-up service to professional product pictures and conversations with prospective buyers. To consign your bag with SACLÀB, simply upload ap picture of your bag, receive an instant price recommendation (or choose your own price) and earn up to 84%. And because this option is so sustainable, we reward your first bag consignment with 200€ in store credit. 
Looking to sell your designer handbag?
Get an offer today and start selling
Sign up to our newsletter
Be first in line for our latest arrivals, alongside journal updates, exclusive treats and more.
Please confirm your subscription in the email you've just received.
Thank you! You've successfully subscribed.
It seems you are already signed up!
Please enter the correct email address
By subscribing I accept the privacy policy and the indications specified on data handling.
Make a Request
We do our best to find bags for our customers on request. However, this might take up to 6 months.
Warning!
You have reached the limited requests per customer.
Thank you for your enquiry!
Please check your email for further instructions.
You have reached the limited requests per customer.