How to Sell Your Luxury Designer Handbag
LÀB REPORT
Brands that stand the test of time and trend offer its owner the opportunity to give a beloved bag a second chance at a new life. But how does one go about selling such coveted handbags? In this 'how-to' guide, SACLÀB explores the second-hand luxury market and how to get the best deal for your bag.
At first glance, investing in luxury handbags might seem daunting. Suppose you're an experienced collector with an awe-inspiring handbag collection and the right knack for spotting the best vintage collectables. In that case, you might have already considered selling some pre-loved designer items. Or maybe you read this after buying your first designer handbag, hoping to exchange it for the new season. Chance is, you don't know where to start.
Is Selling Designer Handbags Profitable?
Before we explain step-by-step how SACLÀB can help you become a valuable designer handbag seller, the first thing to note is that designer bags have seen a massive increase in valuation, reaching an average appraisal of 83% over the past decade. This number exceeds even the trailblazer of luxury investment – the watch.
Supply & Demand of a Luxury Designer Handbag
Why is the luxury fashion industry so apt at holding its ground? A quick lesson in finance: designer bag dealers have the supply and demand mechanism on their side.
An Hermès Kelly bag crafted from durable Ardennes leather, for instance, has been out of production since 2003 – and is still highly coveted today. Likewise, the limited-edition nature of the bag and the long production times aid in the relatively low supply.
Even so, millions of people around the globe hop on the internet in search of their one dream bag. Thus, a bag's worth increases, and you can now sell it for more money than you bought it for initially. But more on this later.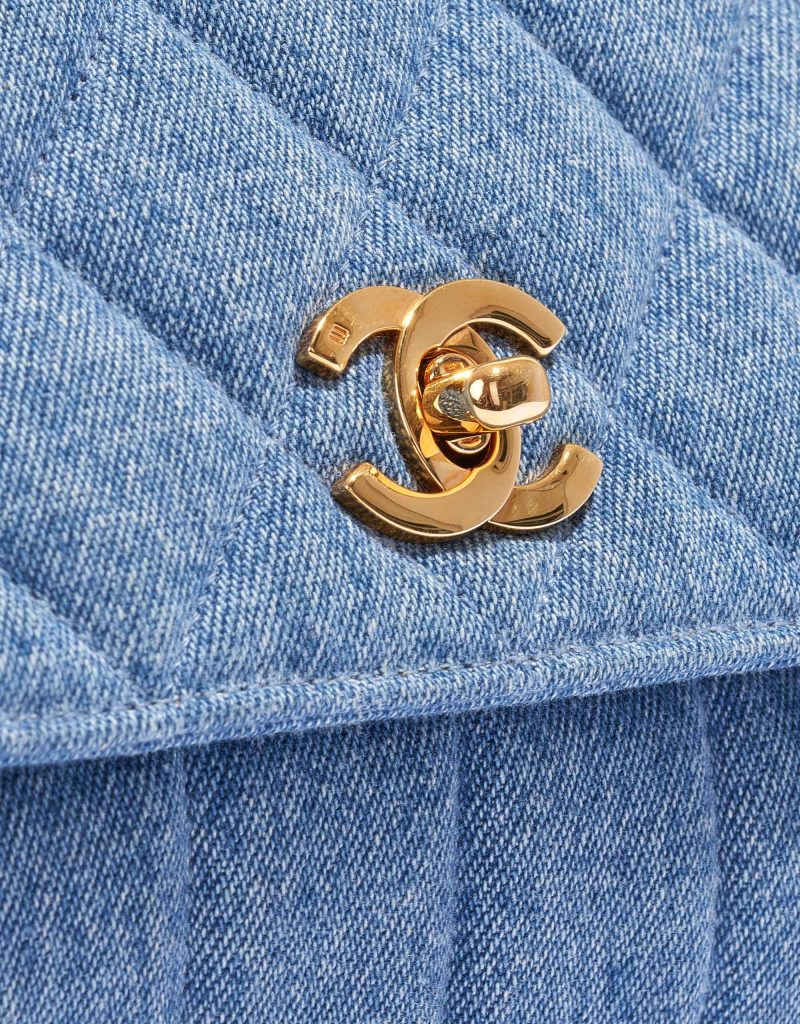 The Age of the Pre-Loved Designer Bags
Alongside the profitability of the bag, the environmentally-aware consumer is willing to participate in the circular economy that places importance on reusing, repairing, recycling, or reselling instead of making, taking, and wasting. Buying and selling pre-loved designer bags is a great way to contribute to making our world more sustainable.
SACLÀB is a big advocate of this value, further emphasised in our mission statement: shaping the way super-luxury products are consumed. So there's truly never been a better time to sell your designer handbag.
Why Sell your Designer Handbag with SACLÀB?
"We'll take care of it." That is what SACLÀB's brand is all about. Unlike other consumer-to-consumer platforms (such as eBay or, more recently, Vinted), we won't leave you to your own devices, as evaluating your bag's worth and ensuring its authenticity is difficult.
Another option is to sell your designer bags to a pawn shop directly. This way, you can make quick cash, but you run the risk of undervaluation as a pawn shop will never gauge the best prices for your pre-loved designer bags.
Through consigning with SACLÀB we will guarantee the best price for your bags. In addition, you gain access to our amazing team of luxury bag experts and our loyal customer base while our SACLÀB Concierge Service does all the heavy lifting.
What is Consignment?
In case you're not entirely caught up with the sales jargon: consignment is when you hand over the reins of promoting and selling your handbag to another party, in this case, us. You maintain full ownership of your bag until it is sold to the final buyer. The payout will happen as soon as this process is complete, and you will obtain your percentage of the sale.
How to Sell your Designer Bag with SACLÀB?
Did I gain your interest? By filling out this form online, our team of experts will provide an instant price recommendation based on our experience. Of course, you may also determine your handbags' prices yourself or in consultation with our team.
If approved, you'll ship your bag to us, where we will authenticate your handbag meticulously in-house. After we check, check, and double-check, our crew will photograph your handbag for its listing on the SACLÀB website. The state-of-the-art pictures will catch the eye of any potential buyer in or outside of our vast network.
Most of our items sell out mere weeks after their initial publication. For reference, over 50% of the Hermès Kelly handbags on our website sell out within a week. Once sold, our sellers earn up to 84% of the final selling price, and we reward your first consignment with a 200€ voucher to spend in-store. In essence, the hassle of promoting and selling your designer bag will be taken care of.
Ultimately, we pride ourselves on our discreet, bespoke approach to service – you can always drop us a Whatsapp with a quick question, and if you'd prefer a personal pick-up for your valuable bag, we'll make it happen – that's what sets SACLÀB apart.
A Quick Summary
In short, simply follow these three steps:
1. Upload your handbag
Use the form on our website and get an instant price recommendation.
2. Send your bag to us
Send your bag to our warehouse for inspection, or have our team pick it up for you.
3. Sit tight
Let us do all the work for you and receive your money as soon as we sell your bag.
Which Designer Bag Sells Best?
We're happy to take a look at any handbag in your collection, regardless of the brand. But to understand the profitability of a bag, several factors should be considered. I promised we would come back to this.
Examine your handbag – what condition is it in? Ideally, the leather should be flawless and well-cared for. SACLÀB does, however, provide a spa service for bags alongside a transparent grading system for buyers, so don't worry if it's not perfect.
Not exactly sure how to maintain your handbag to preserve its quality? Check out our articles on how to take care of your Hermès bag or how to take care of your Chanel bag.
It also helps to sell a bag with all accessories and authentication receipts intact – for example, the padlock and key for your Birkin, and the dust bag. The more complete your luxury bag is, the better chance of selling and getting a good deal for your bag.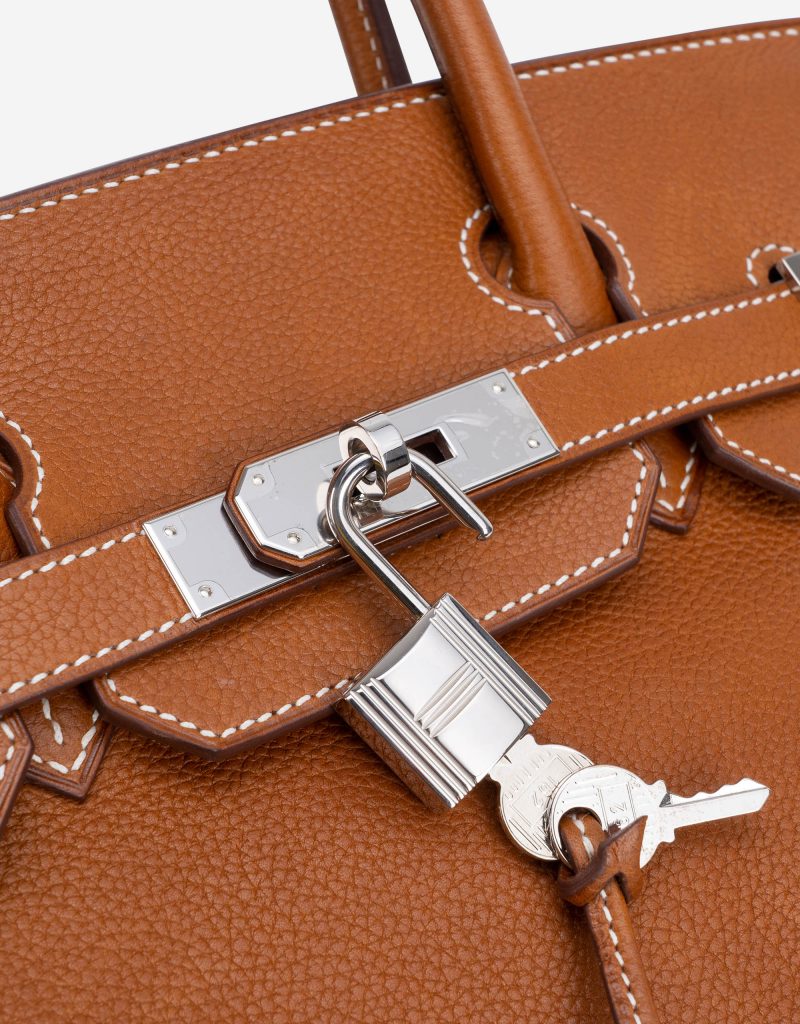 How to Identify a Profitable Handbag
Since the super-luxury fashion realm is quite saturated, it is sometimes difficult to identify an opportune investment and recognise which bags sell. Returning to the process of supply and demand, we have come to understand that rarity sells well.
Trend brands (such as Jacquemus or Balenciaga) are fun for the season, but as with every trend, their affluence will decline with the impending new styles. Brands that stand the test of time and trend, such as Hermès, offer sellers an advantage in terms of value retention due to their exquisite craftsmanship and hand-made designs – looked after properly, they are built to last a lifetime.
Undoubtedly Hermès' most iconic style, the Hermès Birkin, achieves a yearly return on investment of up to 37%. Nonetheless, since beauty in bags also lies in the eye of the consumer, classic colours, on-trend, or limited-edition shades are also very collectable.
SACLÀB Style Icons
There are some style icons for which the SACLÀB team is always on the lookout.
1. The Hermès Kelly
Being the epitome of opulence, Hermès is a genuine collector's item. One such highly sought-after item is the elegant and perfectly proportioned Hermès Kelly Bag. The Kelly gained its moniker after Hollywood star Grace Kelly used her Hermès bag to hide her baby bump.
The Mini Kelly bag is currently the most popular, selling out within seven days on average. If you were to find this design on the back shelf of your wardrobe, chances are you could make some good money off of it. A Classic Kelly 25 in barely used condition currently fetches €18,200 on SACLÀB. This is already 2.3 times as much as you can buy it for initially in 2023.
2. The Hermès Birkin
Perhaps the most iconic of all designer handbags, The Birkin is a true investment piece. Named after the actress and singer Jane Birkin, who famously sat beside the then Chief Executive of Hermès, Jean-Louise Dumas. The two collaborated on creating the most luxurious yet efficient bag to date – some say.
Other limited-edition exceptional styles, such as the Himalayan and So Black Birkins, have consistently broken world auction records. Just last year, SACLÀB broke the record for the highest handbag ever sold in Germany, selling a limited-edition Birkin 20 Faubourg Sous La Neige for €265,000.
3. The Chanel Classic Double Flap Bag
Timelessness combined with Parisian chic culminates in the Chanel Classic Flap Bag. And not only is its air of elegance what distinguishes a Chanel bag from any other high-end brand, but the stock market has also echoed Chanel's desirability.
The Small Classic Flap is seeing a 10% increase in price in 2023, which means resale prices are rising too. Meanwhile, the bag's supply on the market is low, making potential buyers turn to the secondary marketplace, such as SACLÀB. Learn more about selling your Chanel bag.
Beyond these three icons, we're always delighted to see styles from our curated list of top-tier designers Hermès, Chanel, Dior and Bottega Veneta land in our studio.
We hope this little deep dive into the world of luxury-designer bags has inspired your desire to seek a designer bag to buy or sell and eased any doubt about why SACLÀB can provide you with premium service for super-luxury and hard-to-find handbags. Together we give your pre-loved designer bags a new life, and you can become a trusted seller and part of the SACLÀB family!
Ready to sell? Upload your bag now and find the right price based on our pricing calculator.
Looking to sell your designer handbag?
Get an offer today and start selling
Sign up to our newsletter
Be first in line for our latest arrivals, alongside journal updates, exclusive treats and more
Thank you! You've successfully subscribed.
Thank you! You've successfully subscribed.
It seems you are already signed up!
Please enter the correct email address
By subscribing I accept the privacy policy and the indications specified on data handling.
Make a Request
We do our best to find bags for our customers on request. However, this might take up to 6 months.
Warning!
You have reached the limited requests per customer.
Thank you for your enquiry!
Please check your email for further instructions.
You have reached the limited requests per customer.