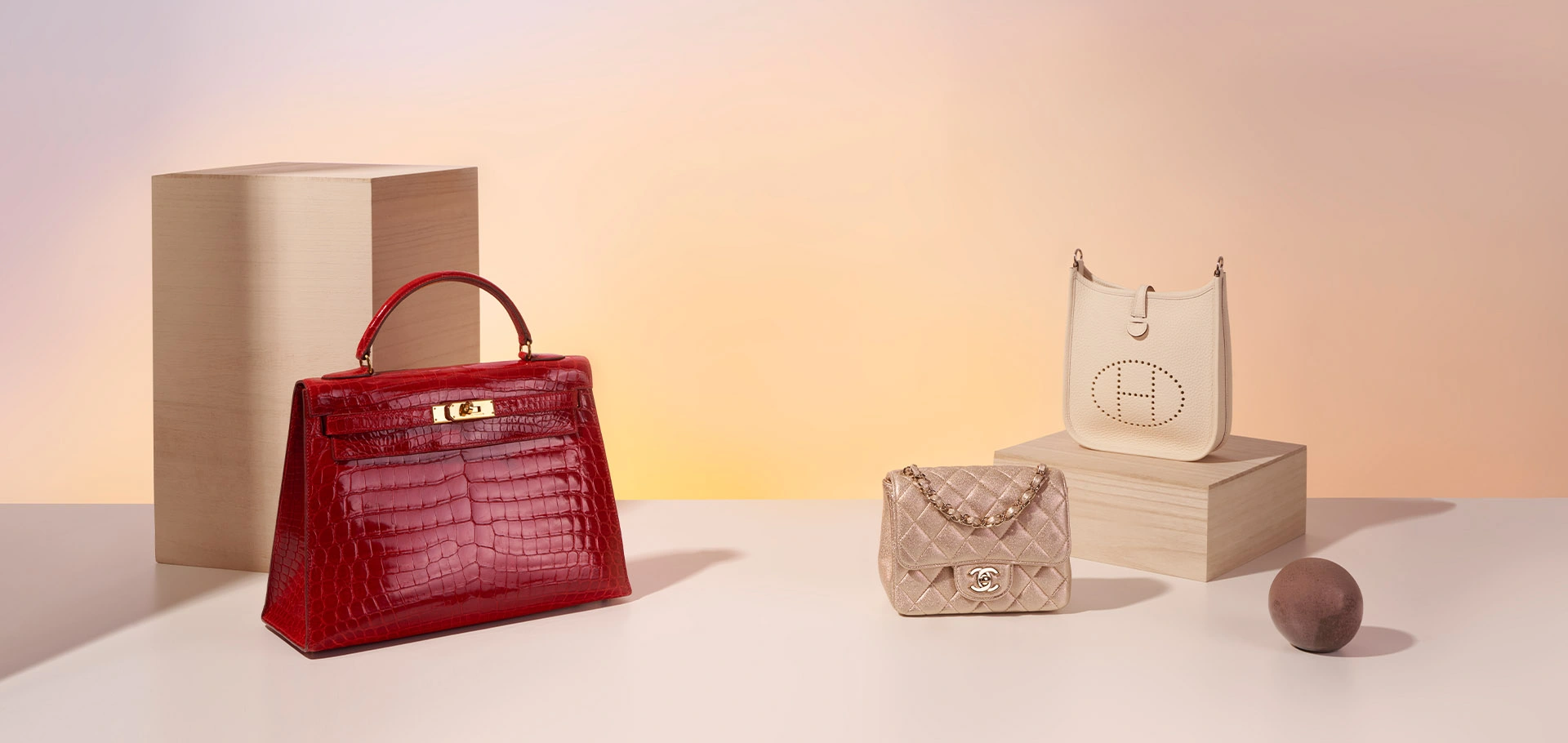 Authenticating your Chanel or Hermès handbag: A primer
LÀB REPORT
Here at SACLÀB, we pride ourselves on our pillars of trust and transparency. Before any handbag makes it onto our website, it goes through a strict vetting process to certify its authenticity, led by our Managing Director Oliver and assisted wherever necessary by his extensive rolodex of industry experts. Here's the key tricks of the trade that Oliver counts on when a Chanel or Hermès handbag arrives in the SACLÀB studio.
In good shape
Take the time to familiarise yourself with each fashion house's iconic silhouettes. SACLÀB's first port of call when examining an Hermès or Chanel bag is its proportions. The painstaking craftsmanship that goes into an Hermès handbag, for example, means that a genuine model should be a paragon of perfect symmetry, with no bulges or irregularities in shape. Due to their solid, balanced construction, a Kelly or Birkin will stand up on its own, supported by four stud 'feet'.
Usefully, Birkin and Kelly bags are named according to their size – for example, a Birkin 30 will measure 30 centimetres across at the base – which makes them easy to check. There is a standard set of sizes (Birkin: 15, 20, 25, 30, 35, 40, 50; Kelly: 15, 20, 25, 28, 32, 35, 40, 50) which is not deviated from, so if a bag doesn't measure up correctly, it could be a sign that it's a fake.
Chanel handbags are similarly sturdy, and should also stand up on their own. Watch out for corners that are rounded rather than square (a sign of poor construction), and check the chain length – for example, a Medium Flap Bag should hit just below your ribs when worn across the body, unless the chain has been altered.
Material world
Sight is not the only sense you should use when initially assessing a Chanel or Hermès handbag – touch and smell are just as important. An authentic designer handbag should have a subtle leather scent compared to counterfeit versions, which often have an overly heavy leather, glue or plastic smell. Alongside this, it's important to get a feel of the leather itself. Both fashion houses return to certain types of leather for their handbags, such as the butter-soft lambskin that Chanel uses, or Hermès' stamped-grain Epsom leather. It takes time to build up the knowledge of each of these types of leather – so if you're not sure what material your bag is made of, get in touch with the SACLÀB team for some advice. Read on for our round-up of Chanel leathers and materials, or the immaculate array of leathers used by Hermès.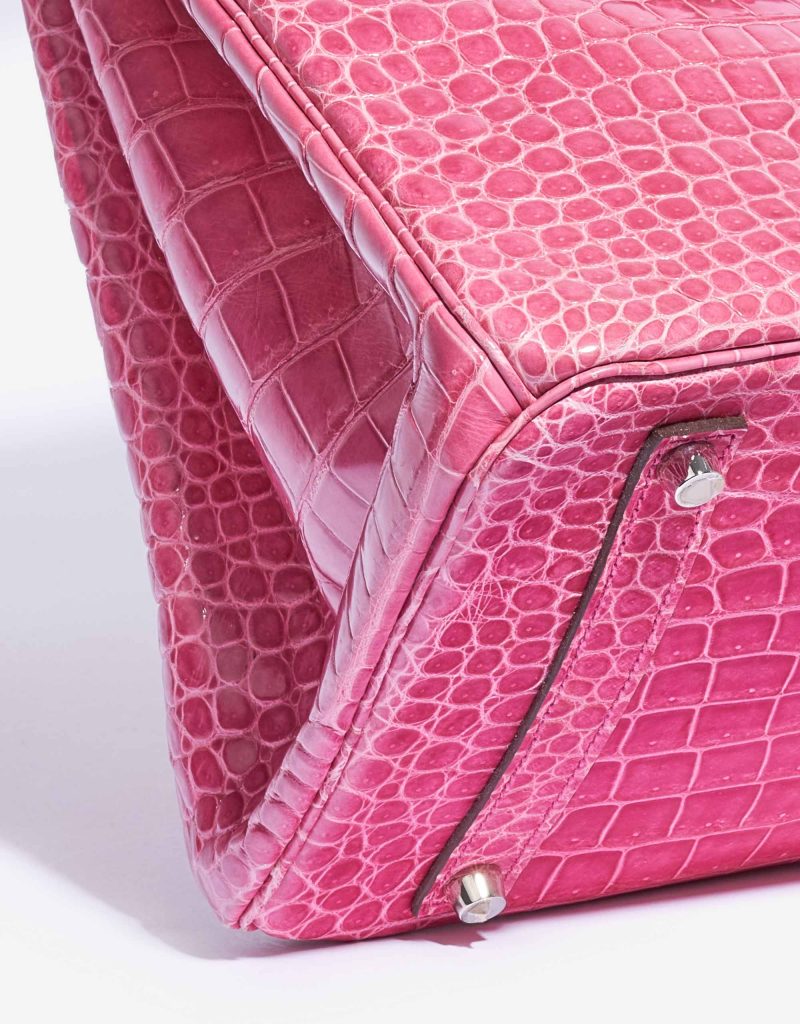 Colour also plays a hugely important part in material verification, particularly for Hermès, who introduces a new set of named shades each season alongside its evergreen hues. Your best bet is to do your research online first and try and compare your bag visually with other verified examples – although tones can vary slightly depending on the leather. We have compiled an essential guide to Hermès colours for you.
Stitch up
Because of the artisanal nature of Hermès bags, which are all carefully pieced together by hand, it's useful to take a closer look at the stitching during the authentication process. Anything 'too perfect' – and thus done by machine, rather than hand-stitched – is likely to be a counterfeit Hermès. However, an Hermès artisan would never let the stitching look messy, so disregard any bags with loose threads or wandering lines.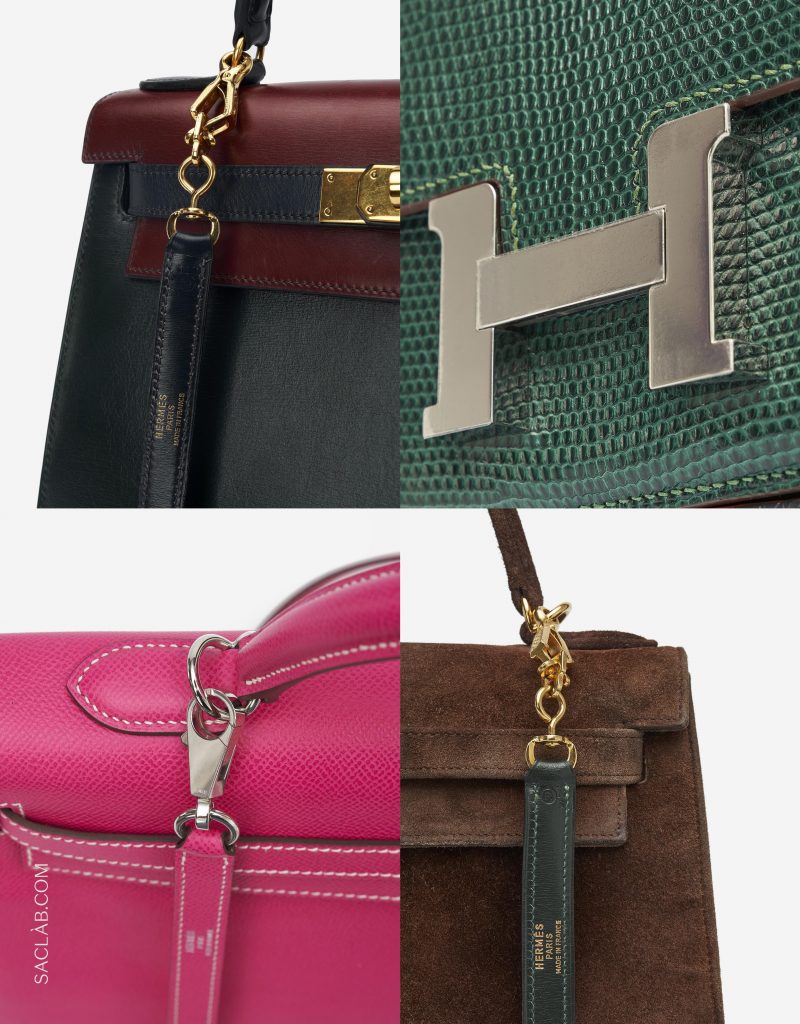 For Chanel bags, there are fewer hand-stitched elements. Their iconic diamond quilting is machine stitched and thus should look immaculate. To note, the house uses a fine stitch for this quilting, with up to 11 stitches per diamond panel, which can be a common discrepancy between real and fakes, where often a lower stitch count is seen. Make sure to look at the back of your Chanel bag – the quilting should be perfectly aligned with the rear pocket.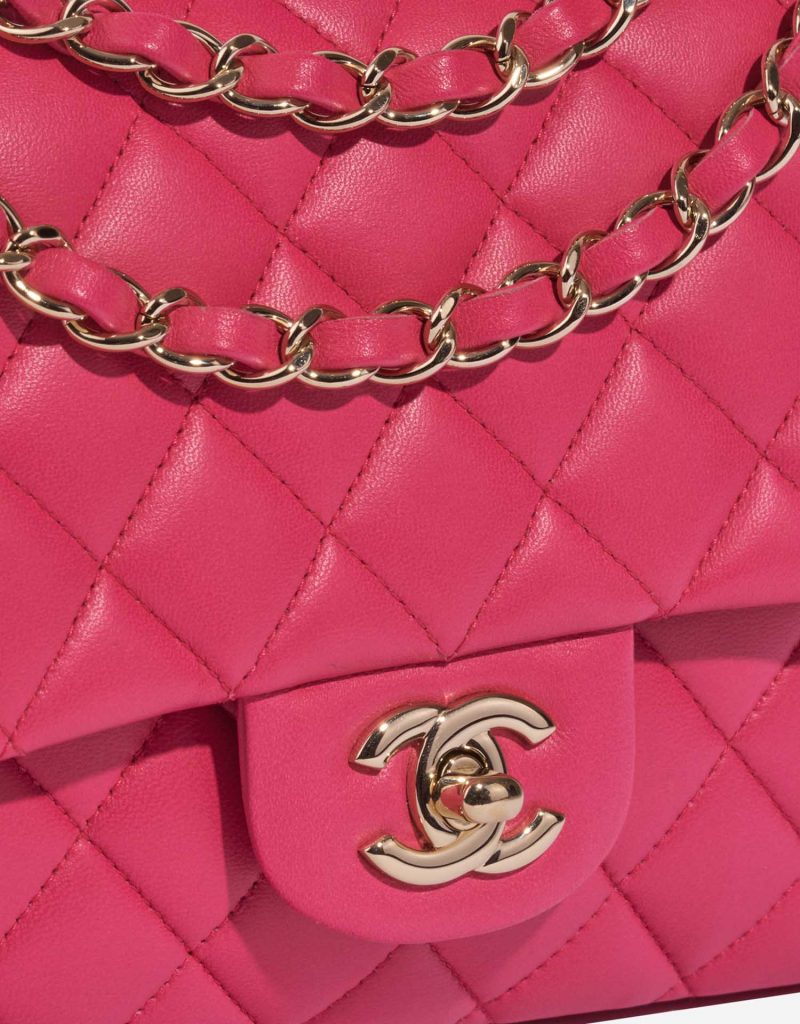 Heavy metal
Next, check the metal hardware on your bag. Other than in a few very rare instances, the colour should be consistent throughout, from zips to buckles and screws, and should feel weighty and substantial. Try the zip and twist any clasps – does the movement feel smooth to you? It should. On some secondhand bags, you might find some scratches or tarnishing on the hardware, but don't let this put you off, as this can happen to both Hermès and Chanel bags after heavy use.
Screws are another key feature to check. On Chanel bags, you'll find that they are held together with flathead or hex screws, whilst Hermès bags use smooth-topped rivets. Make sure you also examine the CC lock on a Chanel bag – at the top, the right C should overlap the left C, and vice versa at the bottom. Genuine CC locks have a flat finish, rather than rounded, although the edges shouldn't be too sharp. If the CC also features a small hallmark in the top left corner, this is an indication that the bag was made in France, and it should be labelled inside accordingly. Learn more in our guides to Hermès hardware and Chanel hardware.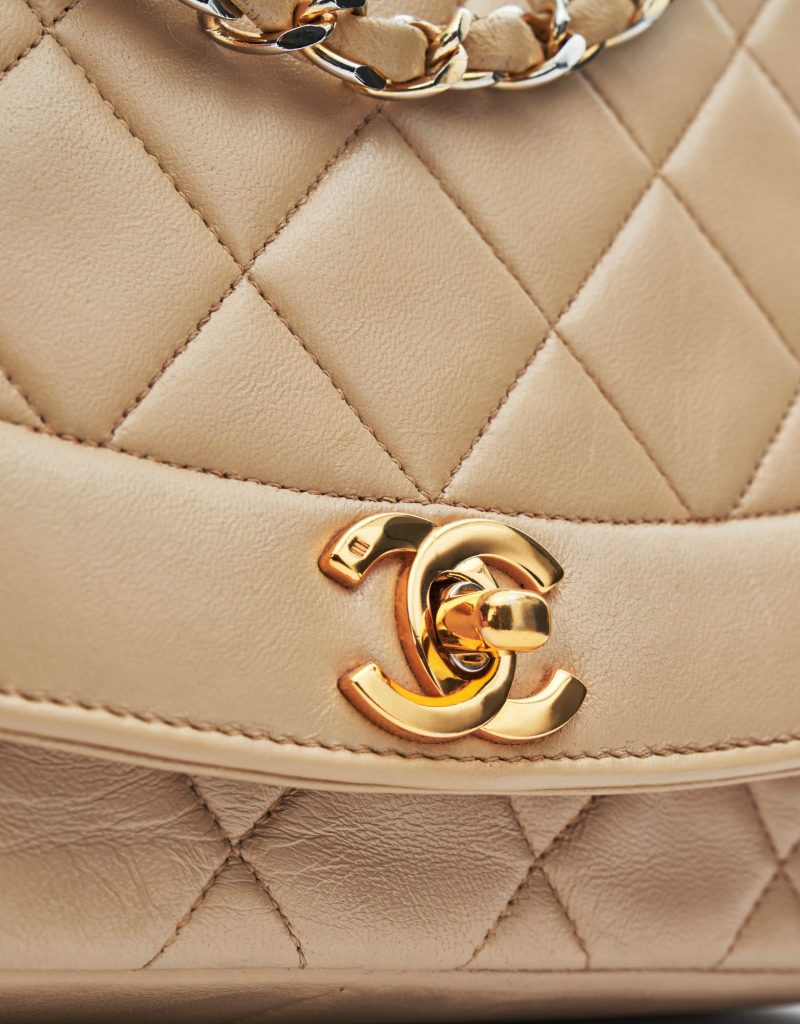 A details deep-dive
From serial numbers to logo stamps, the real decoding begins when you delve into a bag's details. As standard, all stamped branding should be easy to read and crisply printed, with evenly arranged lettering that is not too big or blocky.
Vintage Chanel handbags produced from the mid-1980s come with an authenticity card, embossed with a serial number which matches the number found on a sticker within the handbag interior. The serial number and holograms on these have varied throughout the decades, so it's a great way – with a little internet sleuthing – of ensuring that the style you have matches up with its declared vintage.
Hermès on the other hand does not issue authenticity cards, so beware of any listings which state that they come with one. Pay attention to the logo stamp on the front instead. Originally, the stamp simply read 'Hermès Paris'. After 1970 though, it added 'Made in France' beneath this. This is an easy way to date vintage Hermès. In the '90s, Hermès introduced different stamps next to the logo, which all carry different (and delightful) meanings.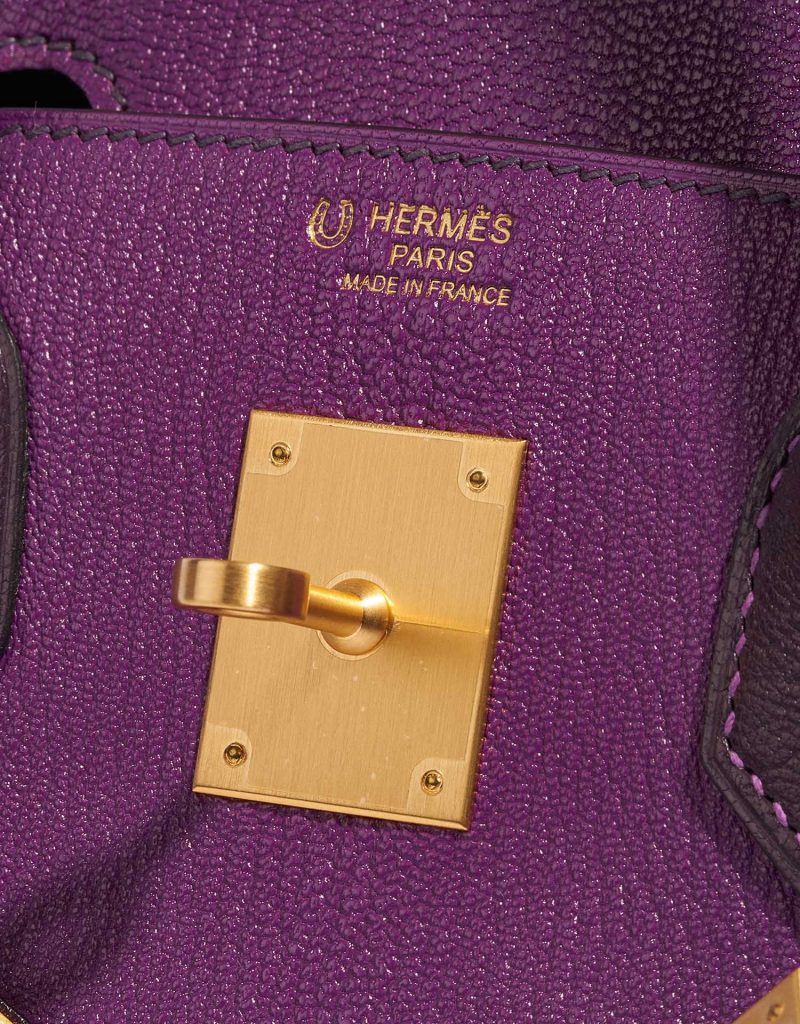 For example, a horseshoe stamp indicates that it was a custom-made bag (and thus highly collectible), a shooting star means it was created for an Hermès artisan's personal use, whilst others symbolise the material it is made from – such as two dots for Crocodile Niloticus. Alongside this, you'll also find a blind stamp impressed upon the leather underneath the strap or inside the bag, which indicates the bag's age. The 2020 year stamp is Y, 2019 was D, 2018 C, and so on.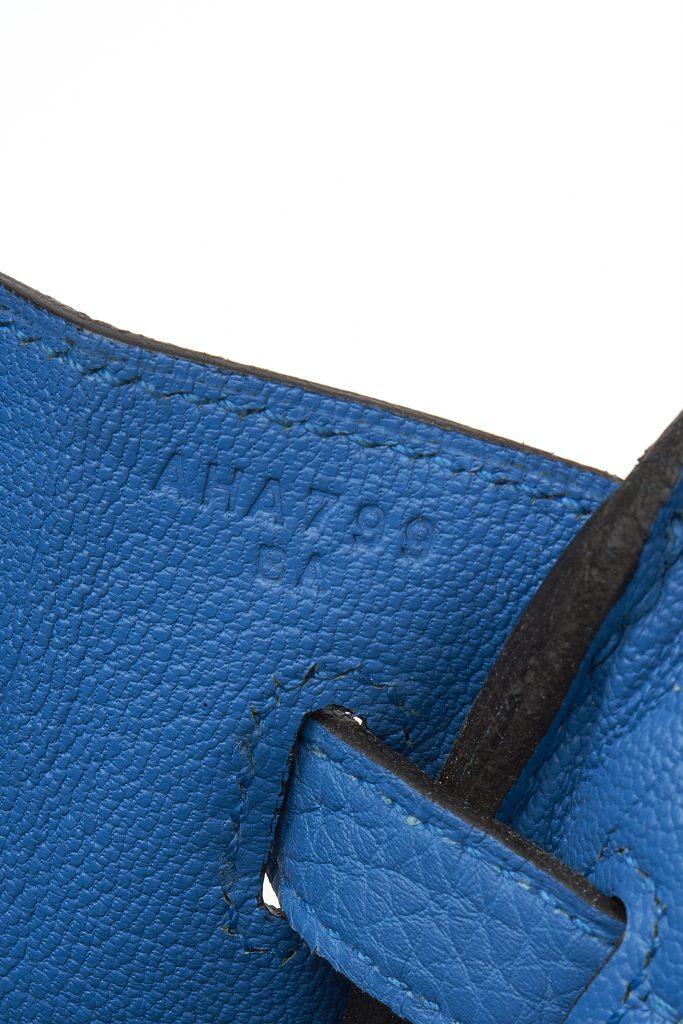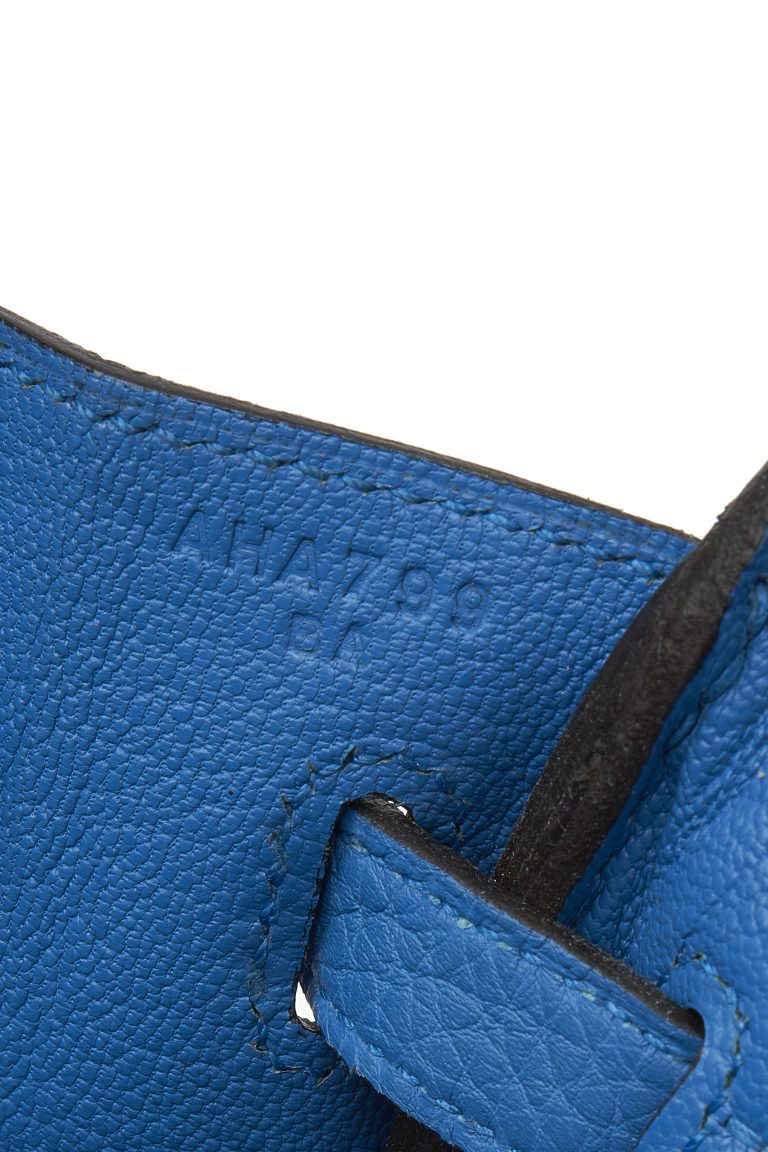 As you can see, there are numerous touch points when it comes to authenticating a Chanel or Hermès handbag – and it can quickly get complicated. Luckily, SACLÀB has done the hard work for you, so when purchasing a secondhand handbag through us, you can be sure of its authenticity.
Browse our current selection of pre-owned designer bags by Hermès and Chanel now and shop with confidence.
Looking to sell your designer handbag?
Get an offer today and start selling
Sign up to our newsletter
Be first in line for our latest arrivals, alongside journal updates, exclusive treats and more.
Please confirm your subscription in the email you've just received.
Thank you! You've successfully subscribed.
It seems you are already signed up!
Please enter the correct email address
By subscribing I accept the privacy policy and the indications specified on data handling.
Make a Request
We do our best to find bags for our customers on request. However, this might take up to 6 months.
Warning!
You have reached the limited requests per customer.
Thank you for your enquiry!
Please check your email for further instructions.
You have reached the limited requests per customer.