Meet the Holy Grail(s) of Chanel Handbags
SACLÀB INSIDERS
We're all familiar with Chanel's most iconic handbags: the 2.55, Classic Flap, Boy and - since this year - the Chanel 19. These timeless styles are the linchpins of any bag lover's collection – but there are some especially rare releases in Chanel's illustrious history that make our hearts beat that little bit faster when they pass through our studio at SACLÀB. Here are our top ten Chanel collector's pieces to add to your wishlist. If you happen to find one on the secondhand market...snap it up!
The Graffiti Collection
When: Spring/Summer 2015
Why it's a collector's piece: Karl Lagerfeld's collection of graffiti-sprayed canvas backpacks and totes gave the signature Chanel look a streetwear spin: think stencilled CCs and quilting, bright braided tassels and frayed edging. It's a quintessential Karl design – a daring reinterpretation of the fashion house's iconic branding that somehow just works. The backpack predictably became the It-bag of the summer, snapped up the likes of Kristen Stewart, Katy Perry and Miley Cyrus.
Budget: €2,500–5,000
Brocade Timeless Bag
When: 1990s
Why it's a collector's piece: SACLÀB co-founder Oliver Stueck pinpoints this pretty-in-pink creation as a particularly uncommon discovery on the secondhand market. Crafted in floral brocade – a lustrous woven fabric dating back to the Middle Ages – with a delicate gold thread running through it, the Brocade Timeless is truly exquisite. Pink is the most popular shade, but the bag also comes in a blue/black colourway.
Budget: €3,000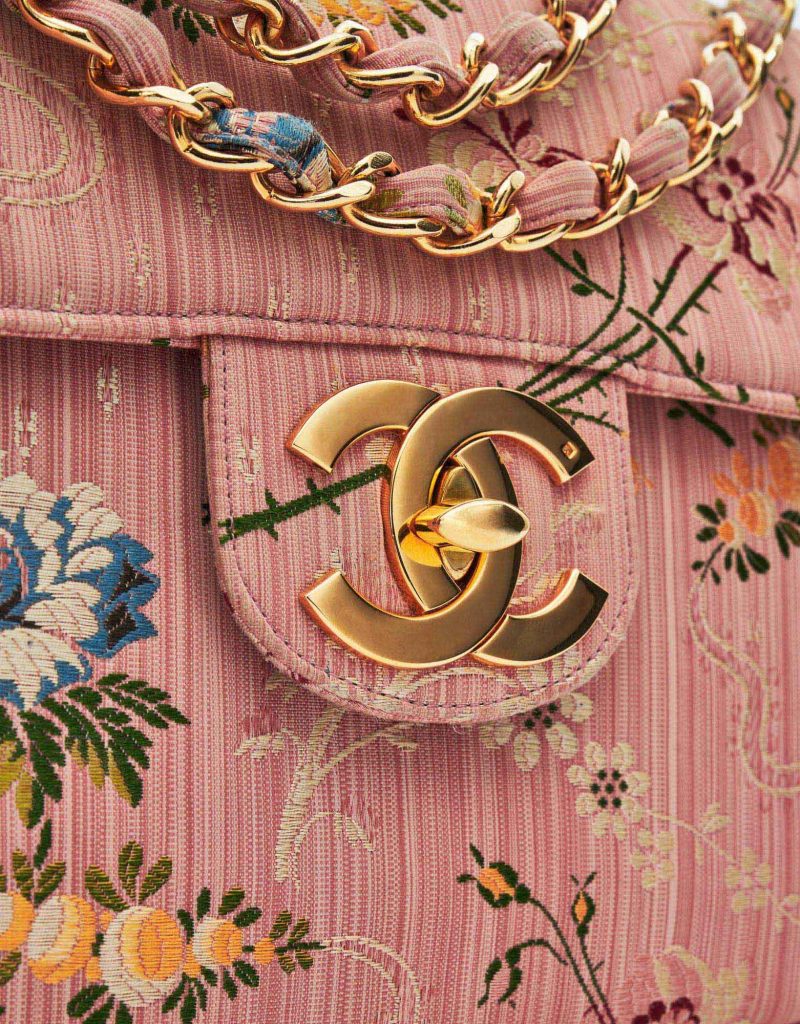 Vintage Vanity Case with Handle
When: 1990s
Why it's a collector's piece: The Vanity Case bag is a perennial Chanel favourite, but it's the original incarnation that collectors hanker after. Released in the '90s, this small, square vanity case with a delightfully puffy handle and large diamond quilting was ideal for carrying cosmetics when travelling. You can also find '90s vanity cases with a stiff chain handle, but the former variety is more valuable. Today, the vanity case comes with a shoulder strap, to be used as a cross-body bag – an important distinction to know when you're searching for the '90s version.
Budget: €2,500–4,000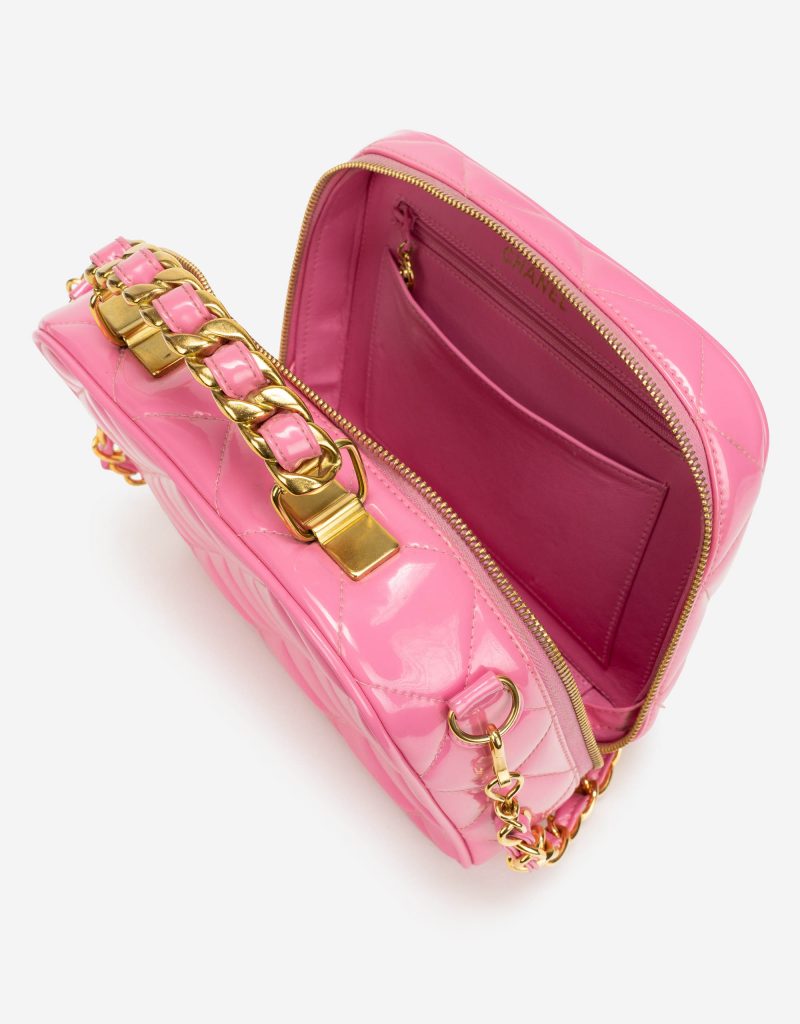 Paris-Shanghai Matryoshka Doll Minaudiere
When: Fall 2010
Why it's a collector's piece: Chanel's annual Métiers d'Art collection is an opportunity for the house's many skilled ateliers to showcase their craft. Centred around a different city each year, these demi-couture creations are often instantly collectable. This intricate matryoshka doll minaudiere, made from enamel, lucite and crystals, was produced for the Paris-Shanghai collection in 2010 as an opulent tribute to Chinese culture. Another doll was created for the Paris-Bombay Métiers d'Art collection in 2011, but it's this version which has proved the most desirable amongst collectors.
Budget: €20,000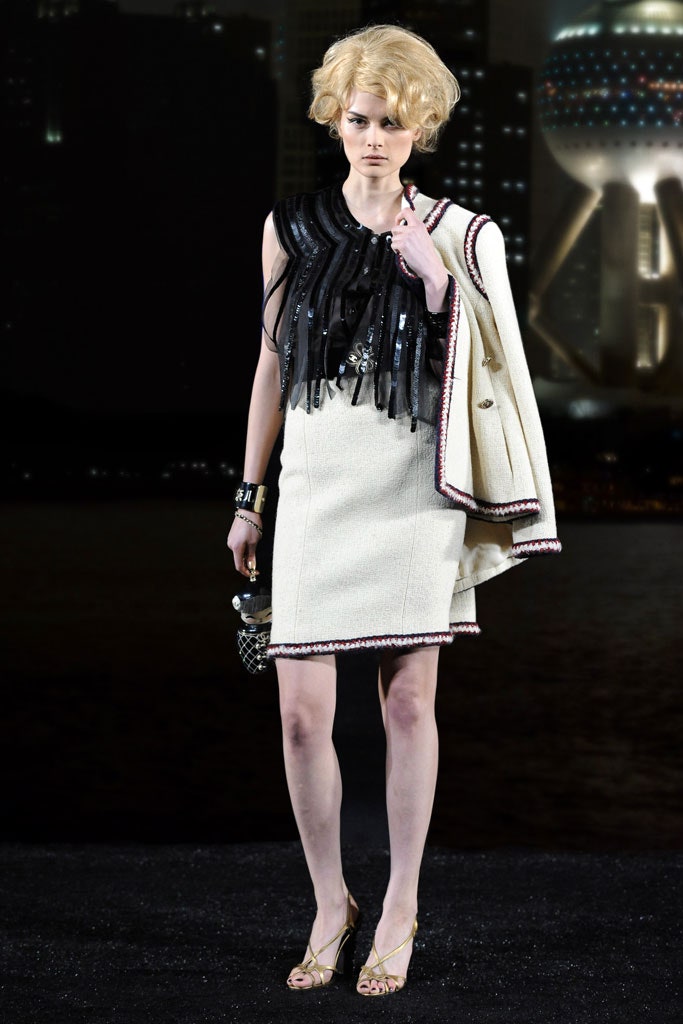 The So Black Series
When: Late '00s onwards
Why it's a collector's piece: Like their Hermès equivalent, Chanel's super-chic So Black bags are incredibly popular on the secondary market. Made with jet-black leather and blackened metal hardware, Chanel first introduced their So Black line towards the end of the '00s, and production is very sporadic – making them a rare and exciting find. Most commonly, you'll find So Black editions of the 2.55 and Timeless Classic.
Budget: €4,000–5,000
Runway Limited Editions
When: Every season
Why it's a collector's piece: The late Karl Lagerfeld always had a penchant for putting on a show – and nowhere could that be seen more than in his immersive runway productions for Chanel. From spaceships to supermarkets, Karl's sets were fantastical and fabulous in equal measure, and the bags that were produced for them are no exception. Often crafted in plexiglass, Chanel runway bags offer irreverent riffs on each show's theme, and some in particular have garnered a cult following. Look out for the 'Lait de Coco' milk bottle minaudiere, the Chanel No.5 perfume bottle evening bag, and the candy-coloured Lego clutches.
Budget: €3,000–15,000
First Edition Boy Bag
When: Fall RTW 2011
Why it's a collector's piece: When Karl Lagerfeld introduced the Boy Bag in 2011, it quickly found its way into the Chanel handbag hall of fame. Named after Boy Capel, Coco Chanel's paramour, the Boy Bag injected a shot of youthful, punkish attitude into the historic fashion house. It's now a permanent and important fixture in Chanel's seasonal bag offering, however, Oliver recommends looking out for the first edition Boy Bag as a future collector's item. It features a slightly different clasp at the front, and no diamond quilting.
Budget: €3,000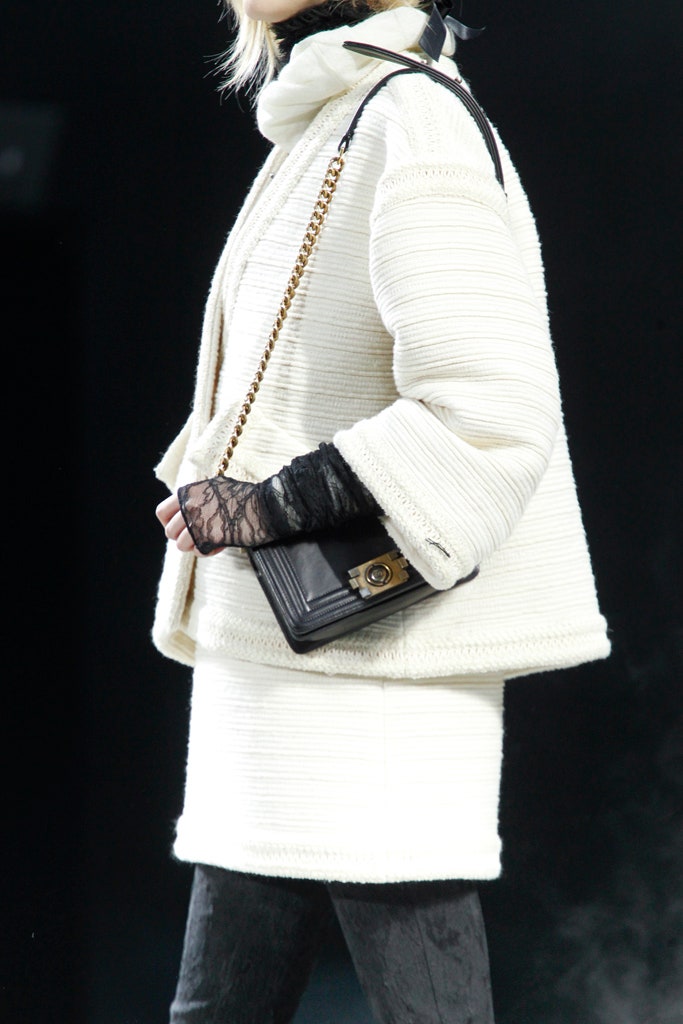 Flap Bag with Large CC Clasp
When: 1990s – 2004
Why it's a collector's piece: For those who love a vintage vibe, this now-discontinued Jumbo Flap Bag is a fabulous find on the resale market. Last produced in 2004, the large, golden CC clasp on the front gives it retro appeal. It's the perfect investment for someone looking for a classic Chanel bag with a hint of 'fashion insider' prowess.
Budget: €2,500–3,000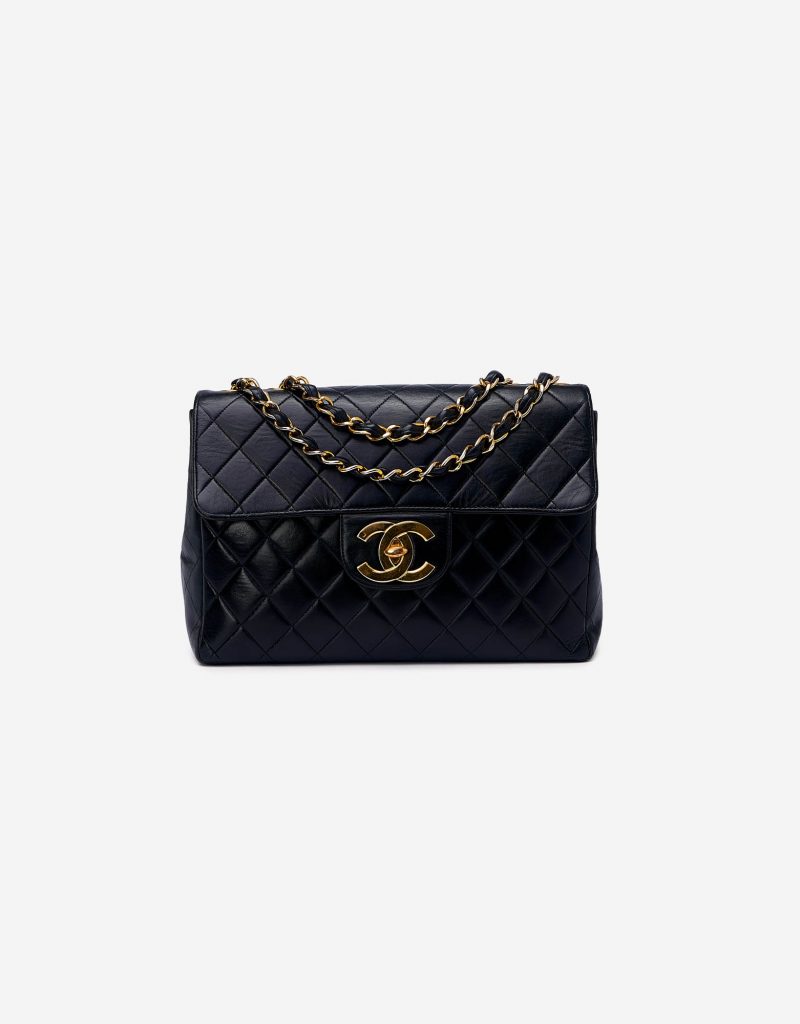 Pearl On Flap Bag
When: Spring/Summer 2019
Why it's a collector's piece: It's easy to see why the retail price of this Chanel beauty has already doubled since its release. The black leather acts as a dramatic backdrop to a generous sprinkling of luminous pearls, a signature of the brand. It's important to note that this style was an update on the less-valuable Pearly Flap Bag that was produced in 2015 – where the pearls are more spaced out. A hit on Instagram, this is a true treasure on the secondhand market.
Budget: €4,000-6,000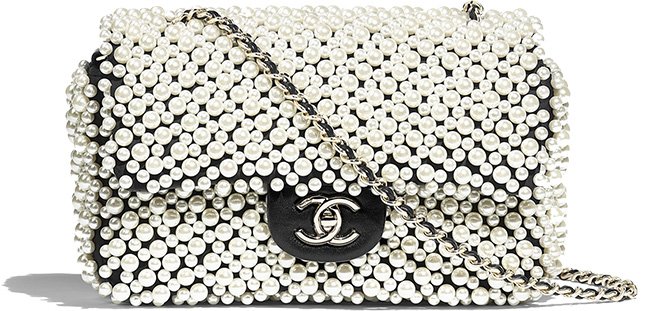 Lucky Charm Series
When: 2007 onwards
Why it's a collector's piece: What's not to love about this characterful carryall? Chanel's delectable Lucky Charm bags, first produced in 2007, are embellished with whimsical trinkets which have evolved with each release – from glittering 'Coco's to padlocks and perfume bottles. The most popular version is the Chanel Reissue 2.55 in black leather with all-over charm embellishment, but we also love this Timeless style, where the charms dangle from the chain strap.
Budget: €6,000
Honourable Mentions
Though less specific in terms of year or style, there are a few materials that Chanel occasionally dabbles in which are always prized amongst collectors. When you're scrolling through your secondhand sources, keep your eyes peeled for 2.55 and Timeless bags that are made in velvet, denim or wicker.
Header image: dpa/Alamy Live News
What's your dream Chanel bag from our top ten collector's pieces? Let us know what's on your wishlist and we'll track it down for you!
Looking to sell your designer handbag?
Get an offer today and start selling
Sign up to our newsletter
Be first in line for our latest arrivals, alongside journal updates, exclusive treats and more.
Please confirm your subscription in the email you've just received.
Thank you! You've successfully subscribed.
It seems you are already signed up!
Please enter the correct email address
By subscribing I accept the privacy policy and the indications specified on data handling.
Make a Request
We do our best to find bags for our customers on request. However, this might take up to 6 months.
Warning!
You have reached the limited requests per customer.
Thank you for your enquiry!
Please check your email for further instructions.
You have reached the limited requests per customer.