Handbag Dilemmas: Chanel Classic Flap or the Boy Bag
SACLÀB ICONS
A luxury dilemma of this generation is the difficulty of choosing from a vast array of accessories available. Especially when it comes to buying an investment piece like a designer handbag, it is important to make a thought-through decision. A brand like Chanel produces such impeccable collections, a side-by-side of two popular styles is definitely warranted. Introducing: the Chanel Classic Flap versus the Chanel Boy Bag.
Origins
The Classic Flap and Boy Bag are two wünderbags from the impeccable mind of Chanel. While both were originally designed by Karl Lagerfeld during his tenure at Chanel, the former is based on Coco Chanel's 2.55 flap bag – later reworked by Lagerfeld into the Classic Flap – while the latter was introduced only a decade ago in 2011. Nevertheless, both have become staple luxury accessories, but for two very different reasons.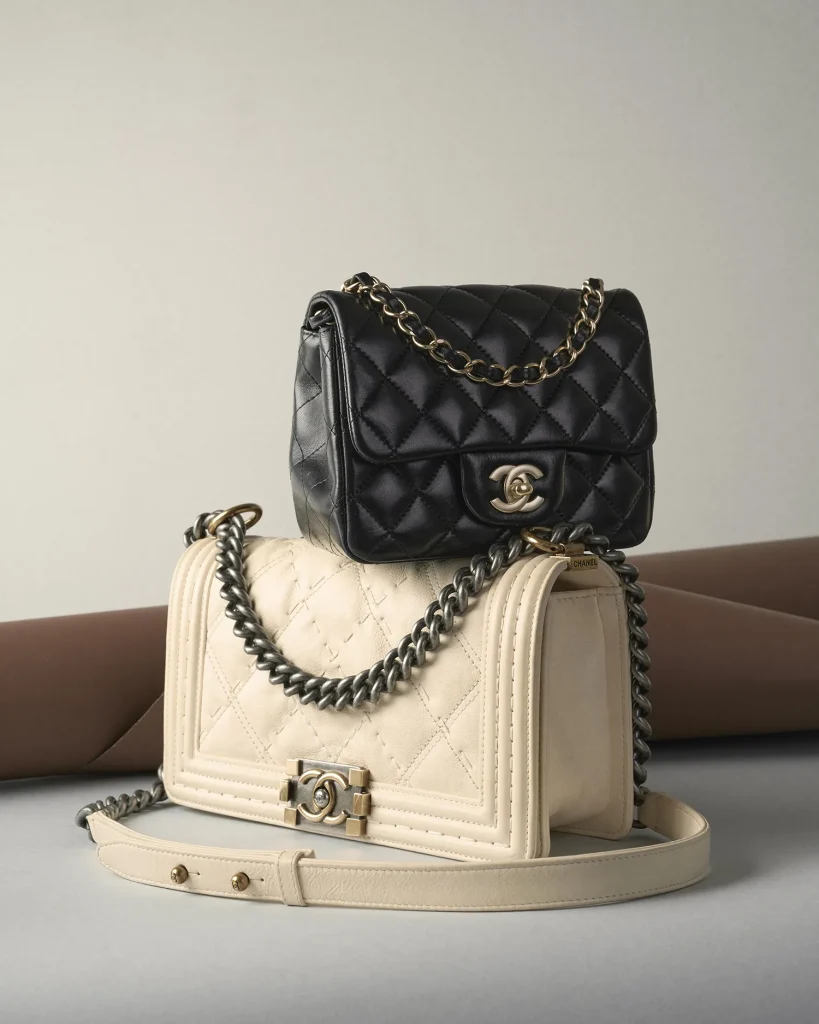 Bags with Attitude
Both bags have a lot to offer when it comes to style and design, but their demeanours – one very feminine, the other a bit edgier – bring a distinct aesthetic.
The Chanel Classic Flap is one of the world's most iconic and sought-after handbags. The iconic Chanel hardware – the double C turn-lock closure and the versatile chain strap – symbolises the brand's heritage and timeless elegance. Especially the bag's refined silhouette, soft curves, and quilted leather contribute to its traditionally feminine appeal.
The Boy Bag has instead gained popularity for its youthful and rebellious vibe, appealing to a younger demographic. It has a more structured silhouette, a distinctive push-lock closure, and a chunkier strap with leather or metal details.
The bag pays tribute to Arthur Edward 'Boy' Capel, an English aristocrat and skilled polo player, who held a significant place in Coco Chanel's heart as her first love. Its design draws inspiration from a hunter's cartridge bag that Coco herself used to carry.
There is no lack of attitude with either of these bags. Step one is choosing between a bag that radiates feminine finesse or funky flair.
How to Style
For this handbag dilemma rendition, you need to choose not only between two Chanel handbags but also between various sizes… Step two, therefore, urges you to decide how you want to coordinate and style your chosen bag.
Sizing
Available in seven sizes, the Classic Flap's versatility is what makes wearing it so effortless. On spontaneous weekend trips, the maxi Classic Flap serves as your weekender, while the popular medium size is great as your everyday bag. Compared to the Boy Bag, the Classic Flap typically has a more spacious interior.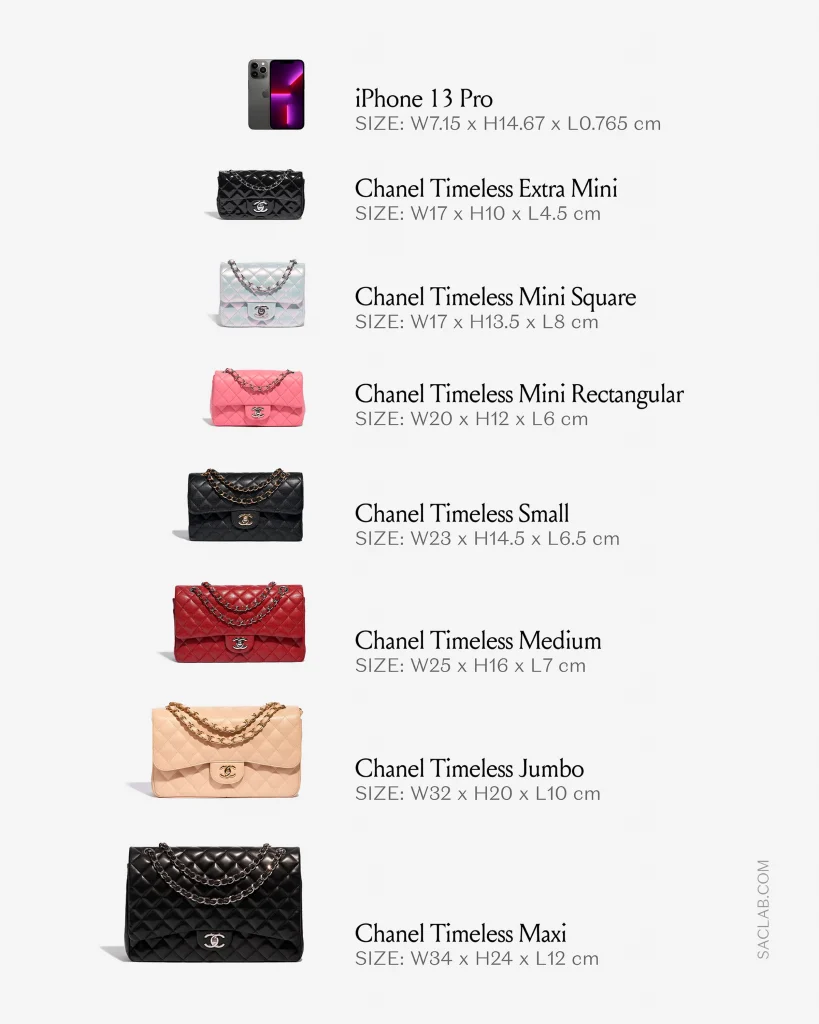 While the size range of the Boy Bag is less extensive than the Classic Flap, there are still four sizes to choose from. The small variation of the Boy Bag offers an intricate option as a cross-body bag for evening events. Alternatively, the large version, characterised by its satchel-like shape, provides ample space for your everyday necessities and is ideally worn as a shoulder bag.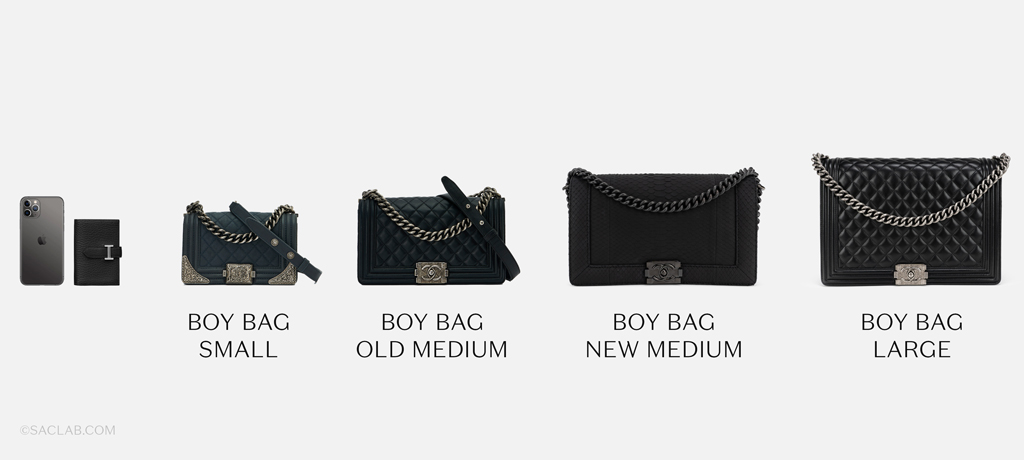 Style your Classic Flap
It is an optimal day-to-night partner. Paired with a blazer and simple jeans, your look exudes a casual feel. But with a silk slip dress and the Mini Rectangle bag styled as a clutch or shoulder bag, it is the perfect chic dinner companion.
The Classic offers a range of options to suit different needs while constantly elevating your look with an elegant twist.
Style your Boy Bag
The modern Boy Bag is a bit less straightforward to dress up for formal occasions and tends to lend itself well to trendy and casual outfits due to its contemporary aesthetic. But we believe anything goes with today's unconventional fashion repertoire, so pick a tailored suit or a classic little black dress for your planned fancy dinner.
The Chanel Boy Bag adds a touch of attitude and personality to any look, whether dressed up or down.
Pricing
Step three, while decidedly the least fun, is deciding your budget when purchasing either bag.
As one of the most iconic bags, the Classic Flap's demand is high. Its popularity has resulted in limited availability and price surge over time. At the start of 2023, Chanel announced yet another price increase between 12% and 17%, depending on the bag size.
Currently, most Flap Bags range between € 3,000 and € 8,000, with the medium size garnering roughly € 9,000 in-store. But for a limited edition or exotic-leathered Timeless bag, prices can reach up to € 14,000 on the secondary market.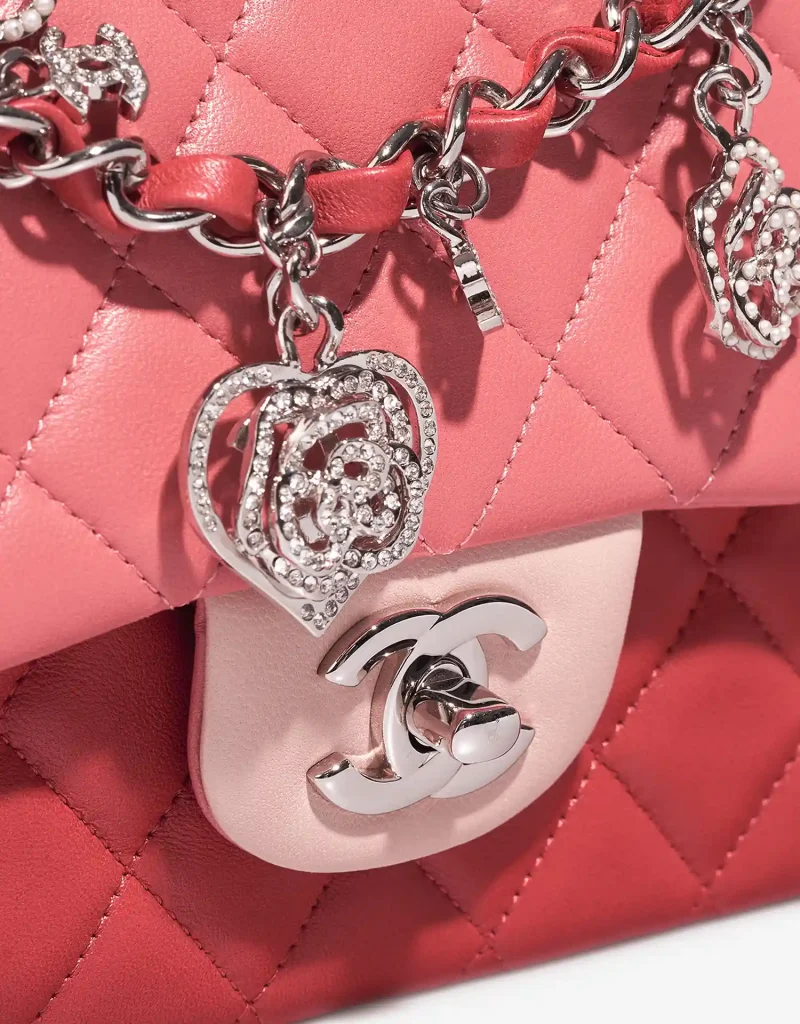 Although the Boy Bag has gained significant popularity, and its prices are still on the upper scale thanks to the Chanel name, the Boy is generally more accessible and easier to find than the Classic Flap. Hence, prices usually don't range above € 5,000.
For a medium-sized Boy Bag, in-store prices can go up to € 6,000, with the occasional spike to € 7,000 on the secondary market for special designs like this orange embroidered Boy Bag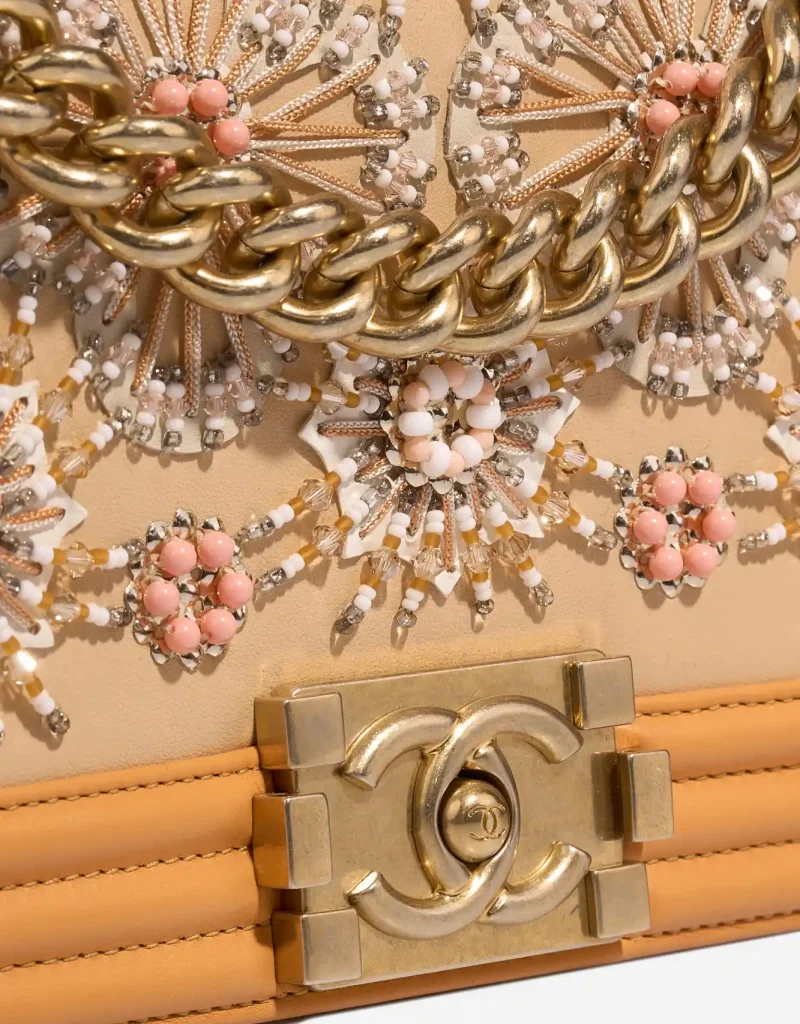 Has either bag captured your heart? Now it's up to you to decide which Chanel bag you want to invest in next.
Looking to sell your designer handbag?
Get an offer today and start selling
Sign up to our newsletter
Be first in line for our latest arrivals, alongside journal updates, exclusive treats and more.
Please confirm your subscription in the email you've just received.
Thank you! You've successfully subscribed.
It seems you are already signed up!
Please enter the correct email address
By subscribing I accept the privacy policy and the indications specified on data handling.
Make a Request
We do our best to find bags for our customers on request. However, this might take up to 6 months.
Warning!
You have reached the limited requests per customer.
Thank you for your enquiry!
Please check your email for further instructions.
You have reached the limited requests per customer.