The Most Iconic Designer Collaboration Bags
SACLÀB ICONS
Designer collaborations have become a mainstay of the fashion world. From Tiffany & Co joining forces with Nike to Manolo Blahnik teaming up with Birkenstock, brands know that new and unexpected creative partnerships can result in exceptional designs — and blockbuster sales. With demand soaring for vintage collaborations on the secondhand market too, we're charting the most iconic designer handbag alliances in fashion history. Wishlists at the ready…
2001: Louis Vuitton x Stephen Sprouse
It wasn't always the case that designers had such a collegiate approach to collaboration. Before the turn of the new century, the likes of Gucci, Dior and Balenciaga were sacred brands, not to be played with. That all changed in 2001, when Louis Vuitton's then-creative director Marc Jacobs partnered with the punk fashion designer and artist Stephen Sprouse on a revolutionary new line of handbags.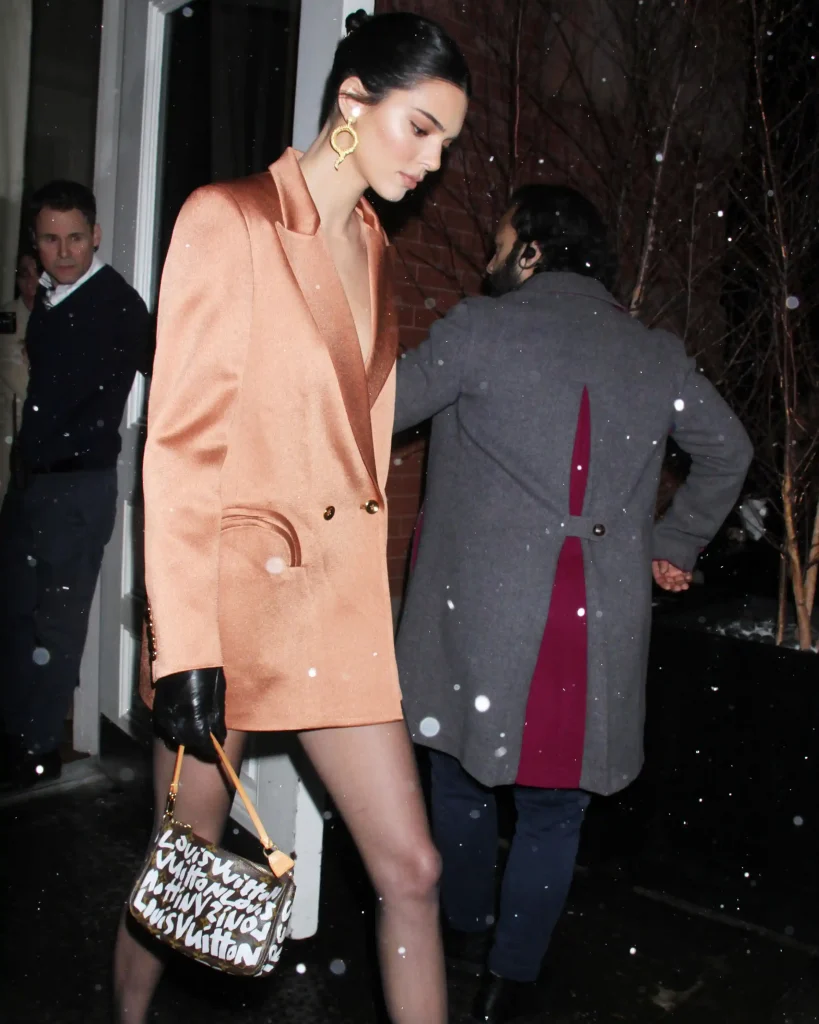 In place of the elegant serif LV monogram, Sprouse emblazoned Vuitton handbags and luggage with thick, bold lettering. The collection was so popular that pieces were reissued in new day-glo colourways in 2009. Today, bags from either release are considered true vintage grails on the secondary market.
2003: Louis Vuitton x Takashi Murakami
While the Stephen Sprouse collection kickstarted the trend for designer collaborations, it was the phenomenal success of Marc Jacobs' next partnership with Takashi Murakami that truly cemented it. Jacobs joined forces with the Japanese pop artist for Louis Vuitton's SS03 collection, beginning an alliance that lasted until 2015. Working in his signature 'Superflat' style, Murakami's 'Monogram Multicolore' collection revamped the LV logo in 33 different colours on either a black or white background, giving classic Vuitton accessories a dazzling new palette.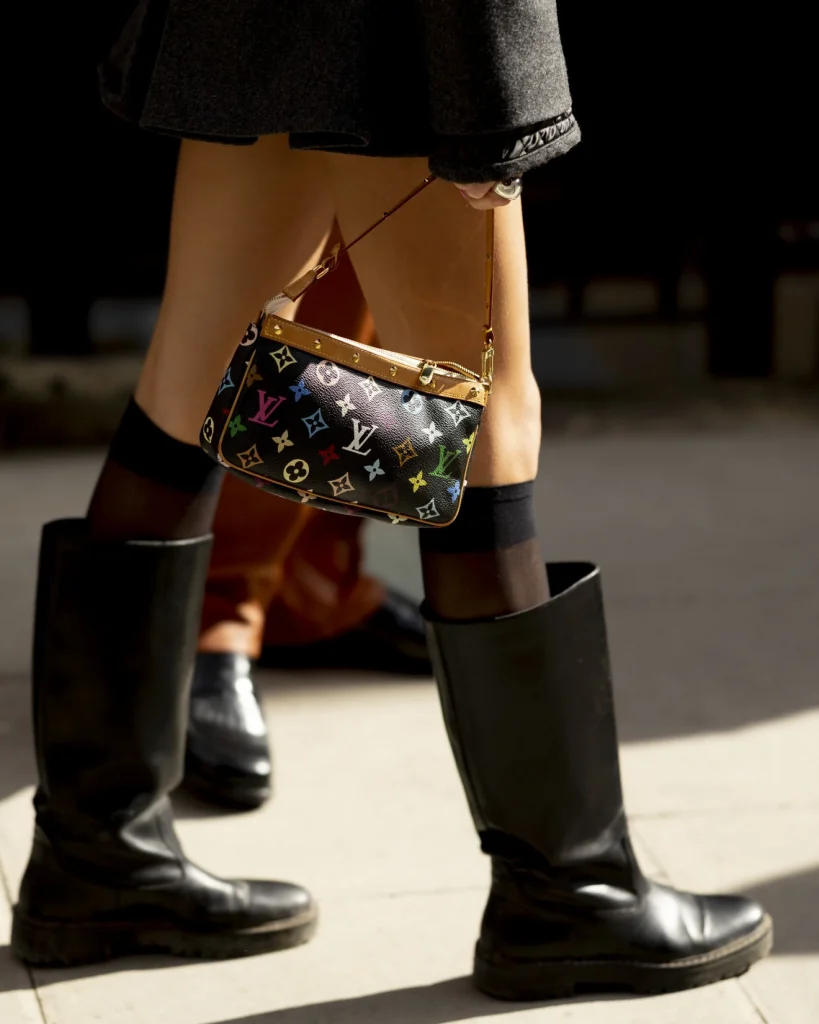 The Monogram Multicolore Speedy bag was the It bag of the moment (and indeed, the series has since found fans in a new generation of bag lovers, such as Kylie Jenner). More Murakami collections followed, including Cherry Blossom, Panda, Cerises, Cosmic Blossom and Monogramouflage. It was a watershed moment for handbag design that showed the power of pairing classic fashion with contemporary artists — a strategy that Louis Vuitton repeated to great success with Richard Prince in 2008 and Yayoi Kusama in 2012 and 2023.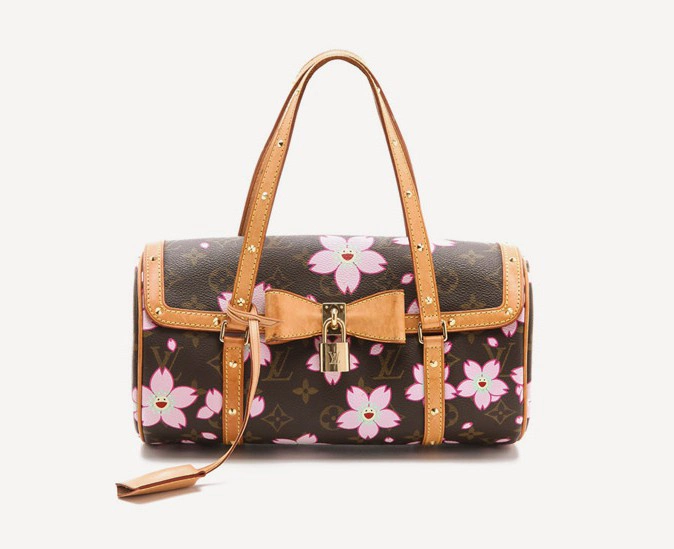 2016: Dior Lady Art
Maria Grazia Chiuri celebrated her appointment as creative director of Dior in 2016 with a typically thoughtful project: Dior Lady Art. A group of artists, including Marc Quinn and Mat Collishaw, were given carte blanche to reimagine the brand's iconic Lady Dior bag in an array of different textures, prints and embellishments.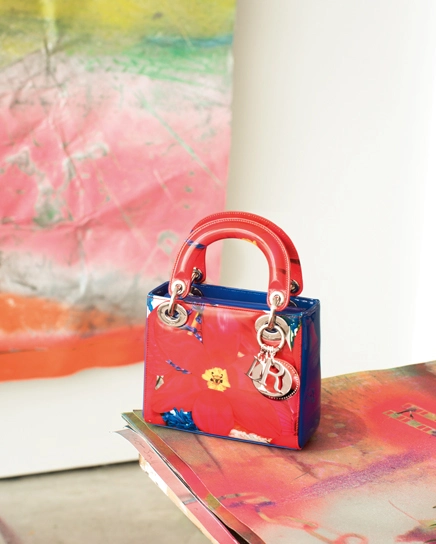 Since then, the project has returned each year, giving a new roster of artistic luminaries the opportunity to customise the Lady Dior. Released in limited quantities to stores around the world, the bags are a celebration of haute-couture creativity and artistic diversity. Recent standouts include Alex Gardner's surrealist vision in holographic leather and matte-black velvet, and the feminist artist Judy Chicago's psychedelic tribute to women's history.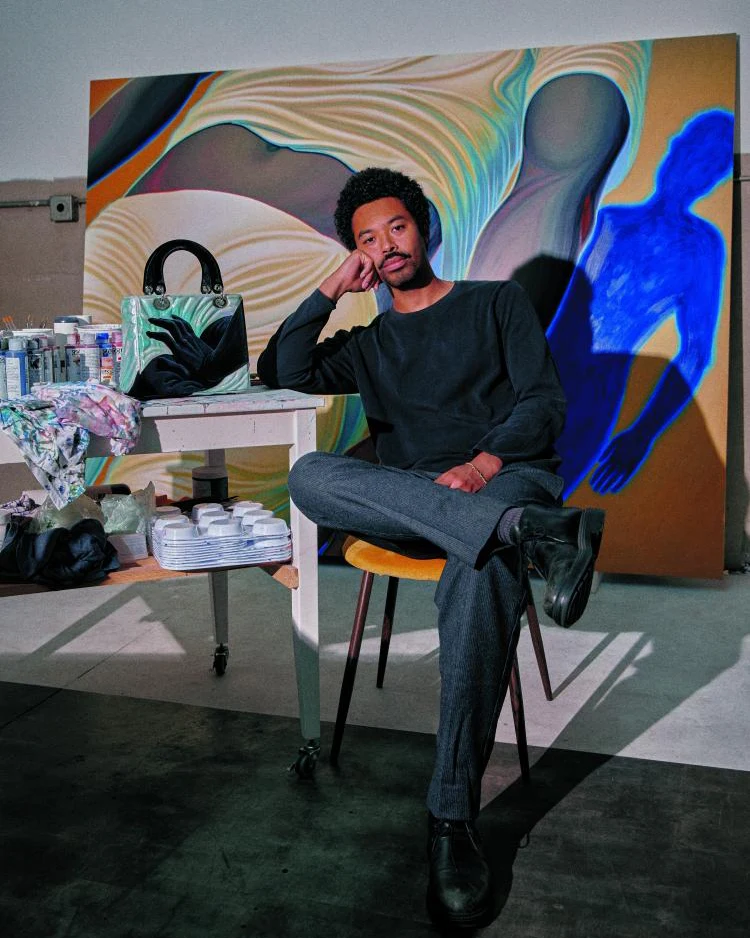 2016: Gucci x Trevor Andrew
In 2016, Gucci creative director Alessandro Michele debuted a surprising new line of accessories for the fashion house in collaboration with a relative unknown: the graffiti artist Trevor Andrew, AKA GucciGhost. Andrew had begun using the Gucci logo in his graffiti work, painting everything from street signs to old television sets with the iconic double G.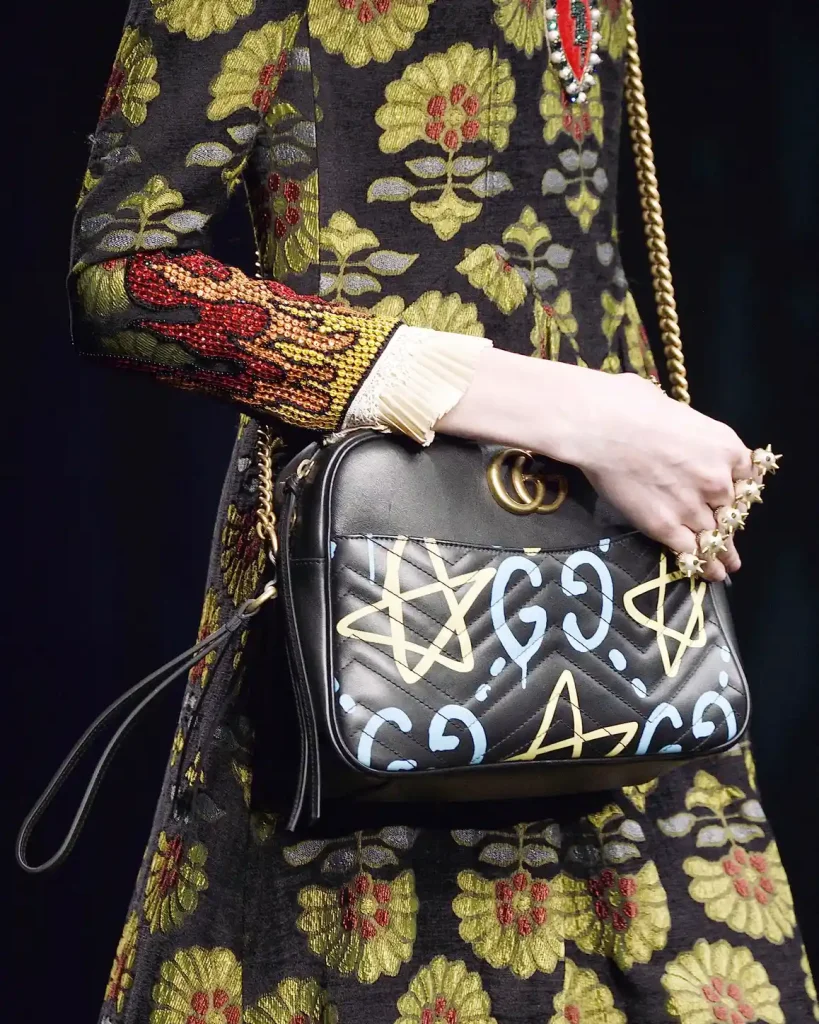 Rather than send out a cease-and-desist letter, Michele saw an opportunity. He invited Andrew to become one of the Gucci design team, and together they produced a range of bags daubed in bright graffiti decoration. The 'REAL' tote bag, crafted in sleek black calfskin with dripping neon-yellow letters, was a particular favourite. Michele's inclusive and iconoclastic attitude to creative collaboration showed that when it comes to fashion, rules are made to be broken.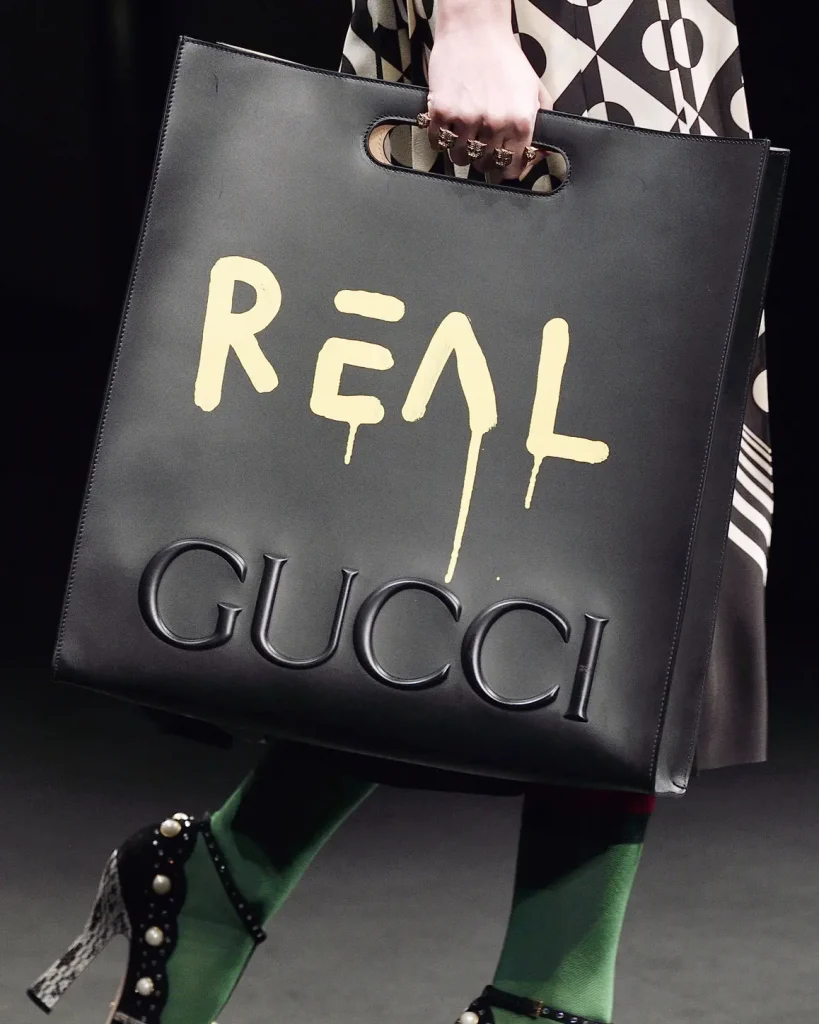 2017: Hermès x Nigel Peake
The fashion house of Hermès isn't known for sharing its secrets, but even they couldn't resist a designer collaboration. In 2017, they partnered with the architect and illustrator Nigel Peake on a range of geometric handbags that showcased his unique drawing style. The 'One Two Three and Away We Go' Birkin has a Mondrian-esque pattern inspired by the ferris wheel of the Grande Roue de la Concorde, while the 'On A Summer Day' Constance is decorated with a bright and cheerful graphic print.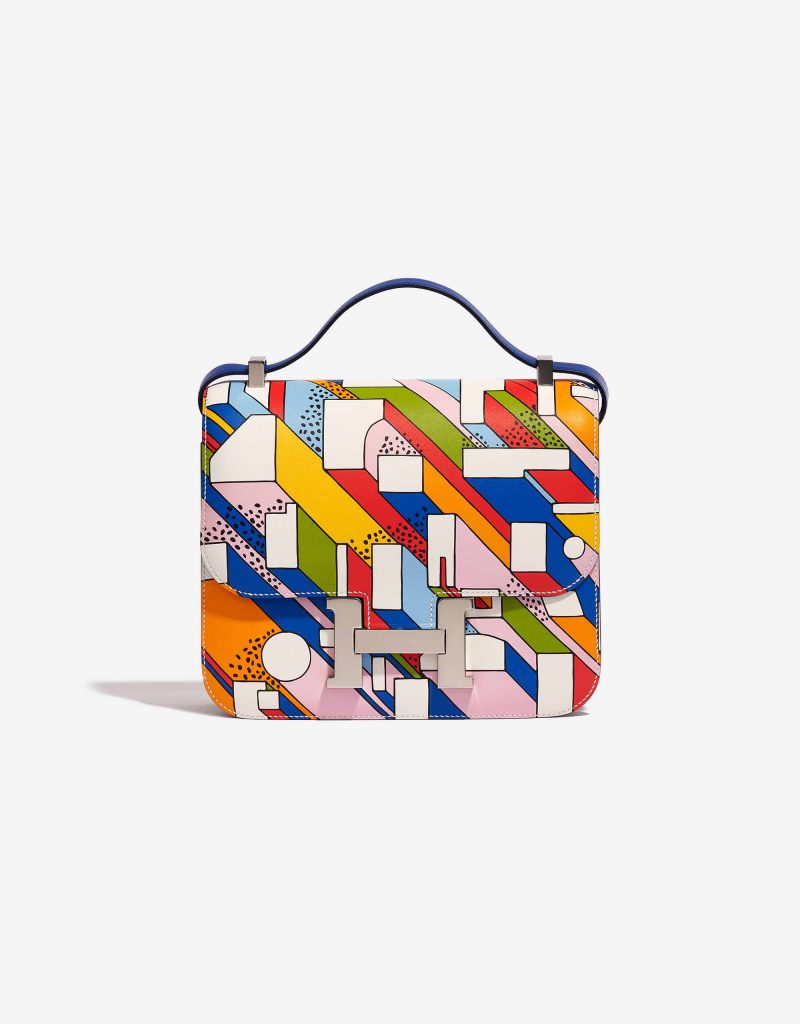 The So Black 'On a Summer Night' Constance sees the same illustration rendered in matte and shiny black Sombrero leather. Peake's handbags have become hugely popular on the resale market, and are very rare to come across — this One Two Three and Away We Go Birkin was snapped up for €38,360 on SACLÀB.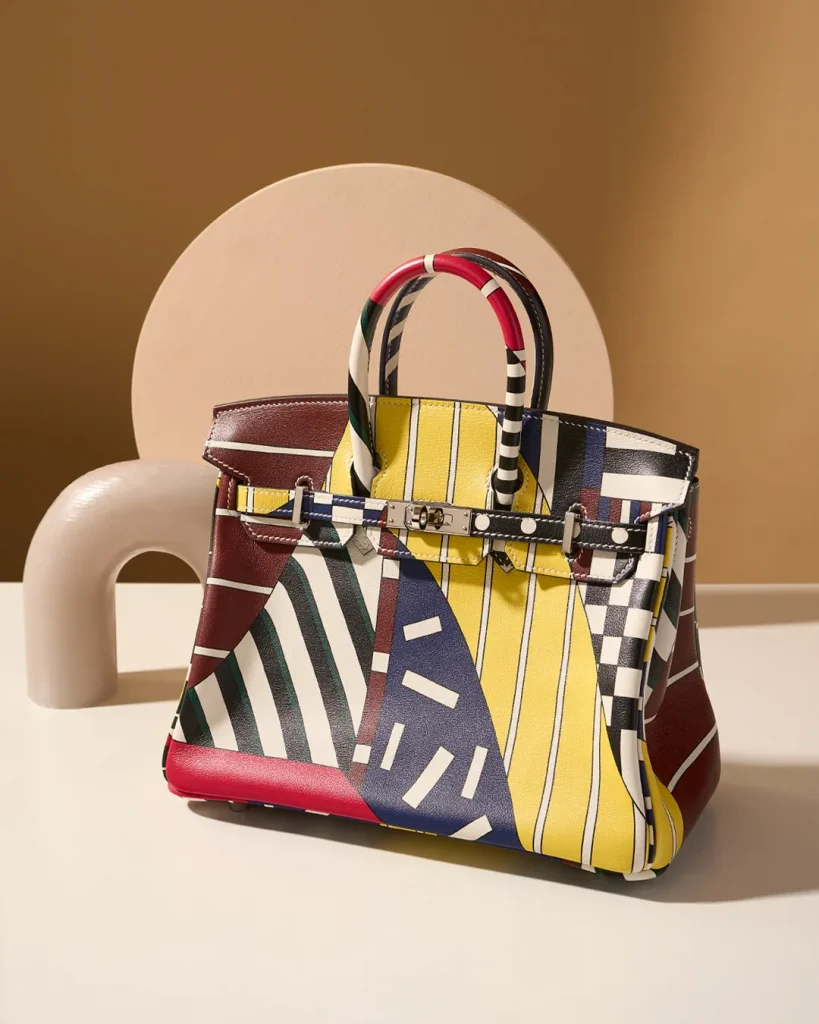 2017: Louis Vuitton x Supreme
Ever the pioneer of designer collaborations, Louis Vuitton's collection with the cult skater label Supreme in 2017 was a game changer for the industry. Never before had a luxury house partnered with a streetwear brand on this scale. It showed the changing face of the luxury world, and the rising dominance of premium streetwear.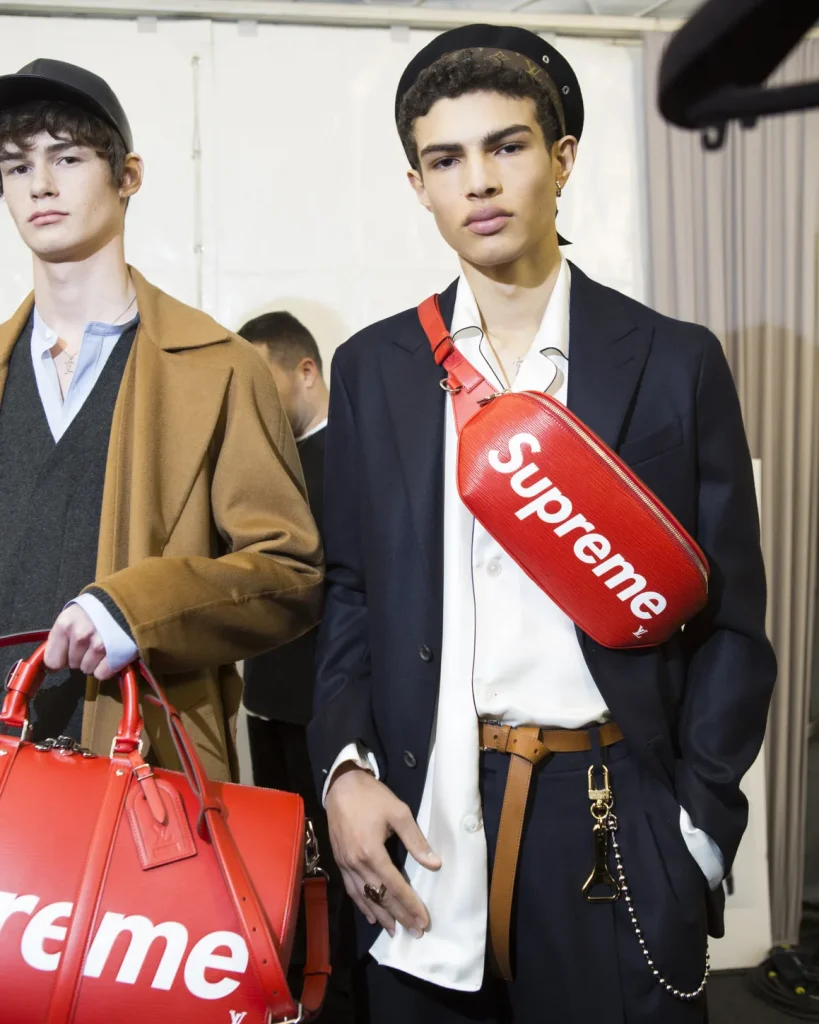 Spearheaded by Vuitton's artistic director of menswear Kim Jones, the collection ranged from sneakers to skateboards, denim to scarves — and of course, bags. The tomato-red holdalls, cross-body bags, backpacks and trunks are extremely coveted on the secondary market, with the trunks selling for upwards of €100,000! Since then, luxury houses have continued to embrace collaborations with streetwear and sportswear brands, with Gucci partnering with The North Face in 2021 and Adidas in 2022.
2019: Hermès x Jay Ahr
In 2020, Kim Kardashian was pictured on Instagram showing off an intricately embroidered red Birkin. It was the handiwork of Jonathan Riss, founder of the fashion brand Jay Ahr. A long-time embroiderer who learned his craft in India, Riss reworks vintage handbags into astounding, one-off art pieces. In 2019, he sourced 1,000 vintage Hermès Kelly, Birkin and Constance handbags to reinvent.
Riss pays close attention to the provenance of each handbag he sources, weaving its history into the design, and on average each bag takes up to six months to customise. The studio produces a jaw-dropping array of revamped bags — from bold paisley patterns to graffiti-esque smiley faces. This Persian rug-inspired Birkin sold for €57,000 at SACLÀB.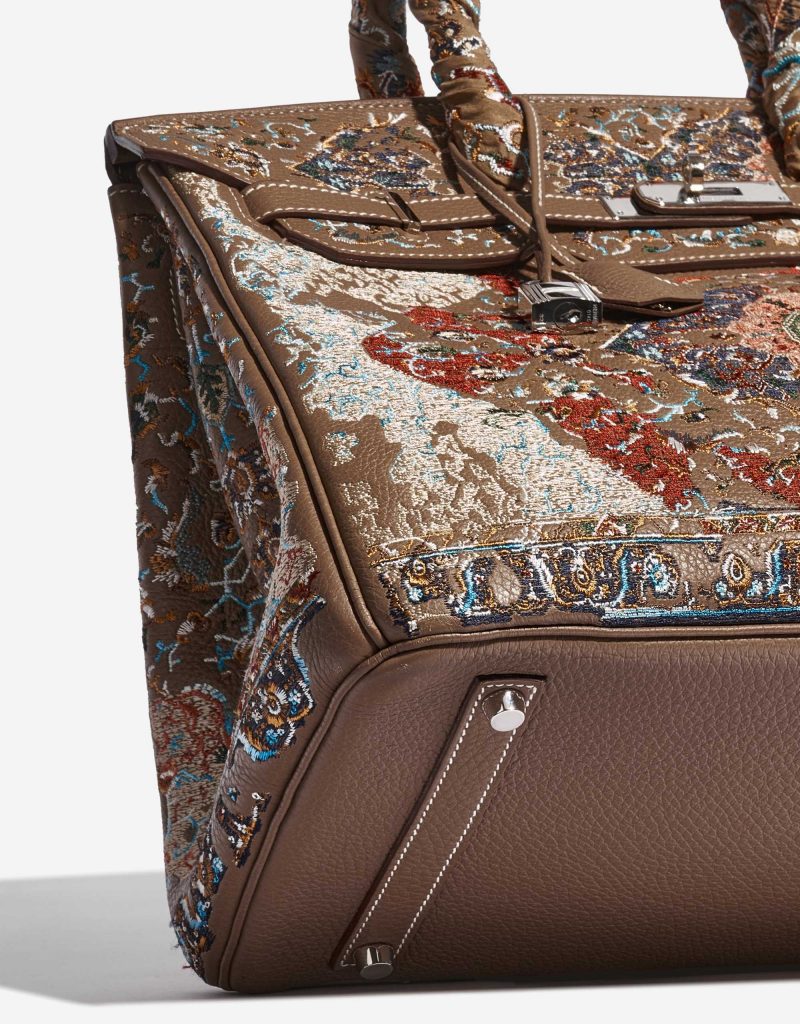 2021: Gucci x Balenciaga Hacker Project
While the last two decades have seen multiple collaborations between high fashion brands, artists and streetwear labels, Gucci and Balenciaga's Hacker Project in 2021 presented something different: a partnership between two of the biggest luxury houses around. To mark Gucci's 100th anniversary year, Alessandro Michele presented a collection that had been 'hacked' by the disruptive aesthetic of Balenciaga's Demna Gvasalia.
Tote bags were vandalised with 'This is not a Gucci bag', while the iconic GG logo was replaced with a shining double B. In 2022, we saw Fendi and Versace follow suit with a joint collection under the name 'Fendace'. The brands declared, 'It's an exchange of roles and brand codes rather than a collaboration'. As we enter a new era of high-fashion coalitions, we can't wait to see what's next in store.
Which is your favourite designer collaboration? Let us know what's on your wishlist, or browse our curated selection of pre-owned designer bags.
Header image: Alamy / Retro AdArchives
Looking to sell your designer handbag?
Get an offer today and start selling
Sign up to our newsletter
Be first in line for our latest arrivals, alongside journal updates, exclusive treats and more.
Please confirm your subscription in the email you've just received.
Thank you! You've successfully subscribed.
It seems you are already signed up!
Please enter the correct email address
By subscribing I accept the privacy policy and the indications specified on data handling.
Make a Request
We do our best to find bags for our customers on request. However, this might take up to 6 months.
Warning!
You have reached the limited requests per customer.
Thank you for your enquiry!
Please check your email for further instructions.
You have reached the limited requests per customer.