A Beginner's Guide to the Chanel Gabrielle Bag
SACLÀB ICONS
In 2017, Karl Lagerfeld introduced what would turn out to be his penultimate bag design for Chanel: the Chanel Gabrielle. Launched in tribute to the house's founder, Gabrielle 'Coco' Chanel, this distinctive unisex hobo bag was the leader of a new family of accessories which also included a shopper tote, drawstring bag and backpack. The Gabrielle bag was considered a modern classic by many, but in early 2023 the surprising news came that Chanel had discontinued the line. Wondering if it's time to invest? Here's everything you need to know about the Chanel Gabrielle.
A sequel to the Boy Bag
The Chanel Gabrielle was the first big release for the house since the huge success of the Boy Bag back in 2011. Chanel declared 2017 the 'year of Gabrielle', launching not only a line of accessories but a perfume and four-part film series about Coco. With a star-studded campaign featuring Pharrell Williams, Caroline de Maigret, Cara Delevingne and Kristen Stewart, the Gabrielle bag was immediately positioned as a new hero bag of Chanel's permanent collection.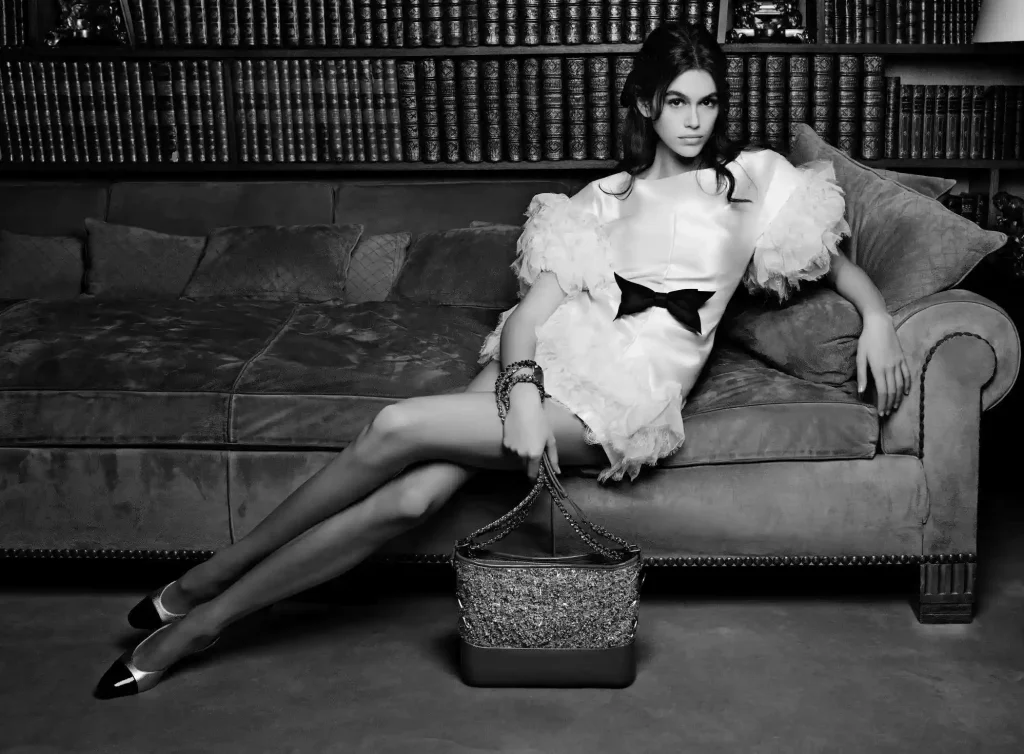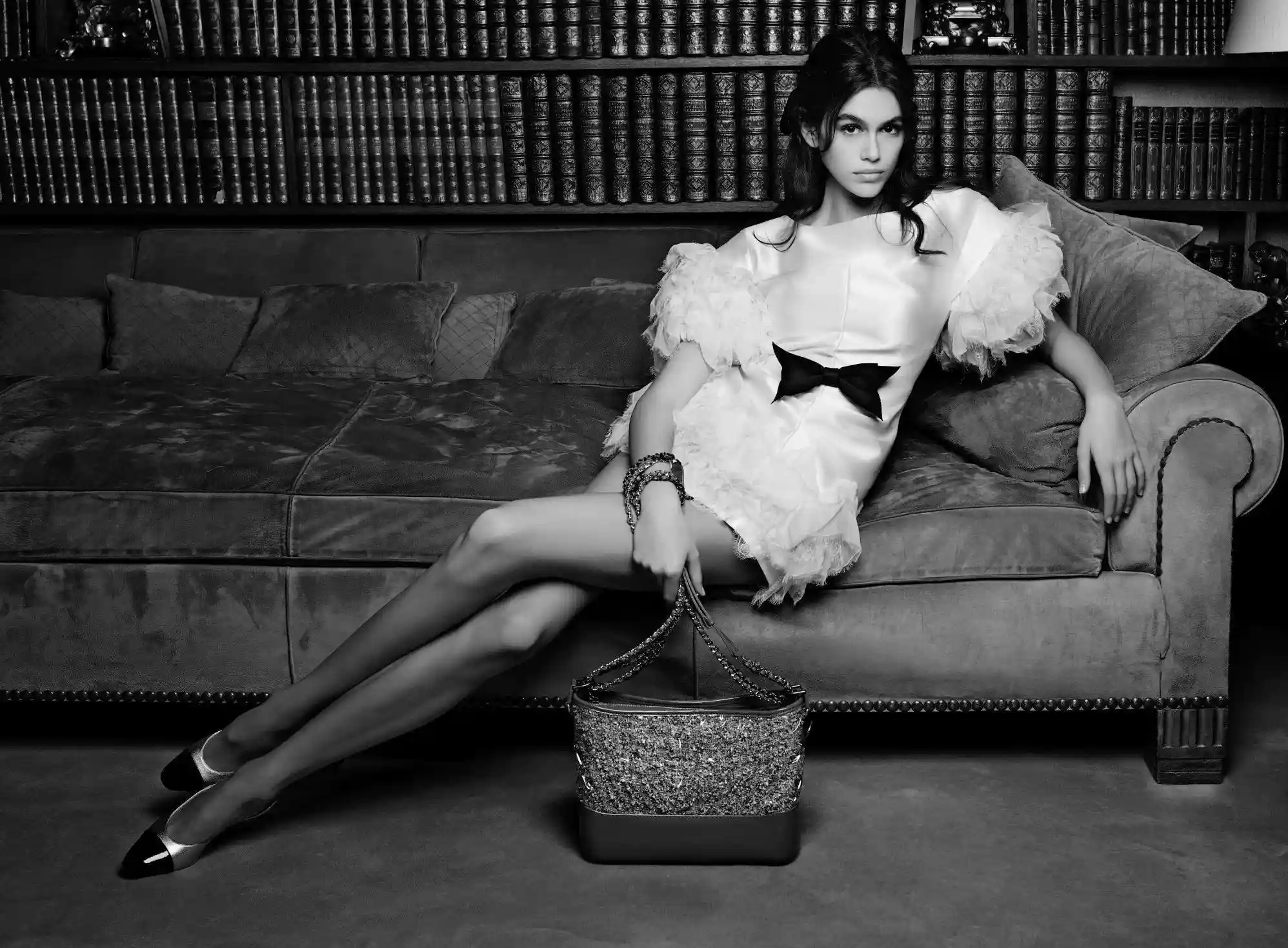 Karl Lagerfeld is said to have been inspired by virtual reality glasses and vintage binoculars when creating the Chanel Gabrielle bags. Take a look at the bag's trapezoid silhouette and chunky base and you can see the influence. Some collectors were initially taken aback by the unusual design: it's not a recognisable Chanel shape like the Boy Bag or Timeless Flap.
The details
The Gabrielle bag's most distinctive feature is its alluring mix of materials. The main body of the bag is crafted in aged quilted calfskin (similar to the 2.55 Reissue), lending it a slightly weathered, rock 'n' roll vibe that's resilient enough for everyday use. The base in contrast is made from glossy smooth leather with a very structured finish. To note, there are no feet on the base to protect it, so it's best to keep your Chanel Gabrielle bag on the table or perched on a bag stool when you're out for lunch!
The straps are another defining point of the Chanel Gabrielle bags. It's blessed with chunky adjustable chain-link and leather straps that incorporate ruthenium, shiny gold tone and silver tone finishes — meaning it handily matches any outfit. Because there are two sets of straps, the Gabrielle has a number of ways you can style it, too: wear it on the shoulder, cross-body, or even split the two straps into a 'V' so one sits on your shoulder and the other cross-body.
The top of the Chanel Gabrielle bag is zipped, with a large glazed-leather zip pull featuring a satisfyingly chunky metal CC decoration. There's also an extra D-ring on one side, which you can hang charms off. Inside, you'll find a red fabric lining with a zipped pocket, slip pockets for your phone and lipstick and a leather keyring strap.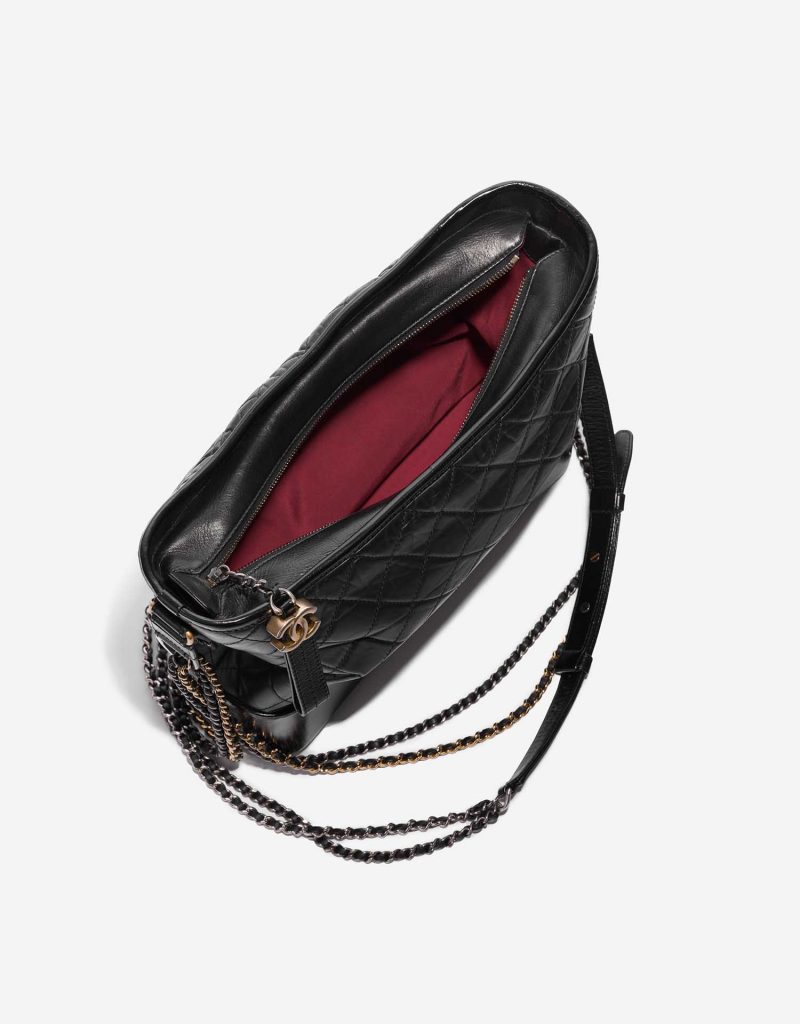 Trust Karl though to make a bag we'd all eventually fall in love with: the Gabrielle bag has a certain je ne sais quoi about it — cool, contemporary and a little bit rebellious. Fans of the handbag treasure it for its versatility: its sporty-sleek aesthetic makes it the perfect partner for both day and evening looks.
Sizes
The Gabrielle hobo bag comes in three sizes, although Chanel has tinkered with its proportions throughout the years. Depending on when it was released, the smallest measures 20cm at the base, the medium can measure either 27cm or 28cm and the largest 28cm or 30cm. The smallest Chanel Gabrielle can easily fit your wallet, keys, phone and makeup, making it a truly practical bag whichever size you opt for.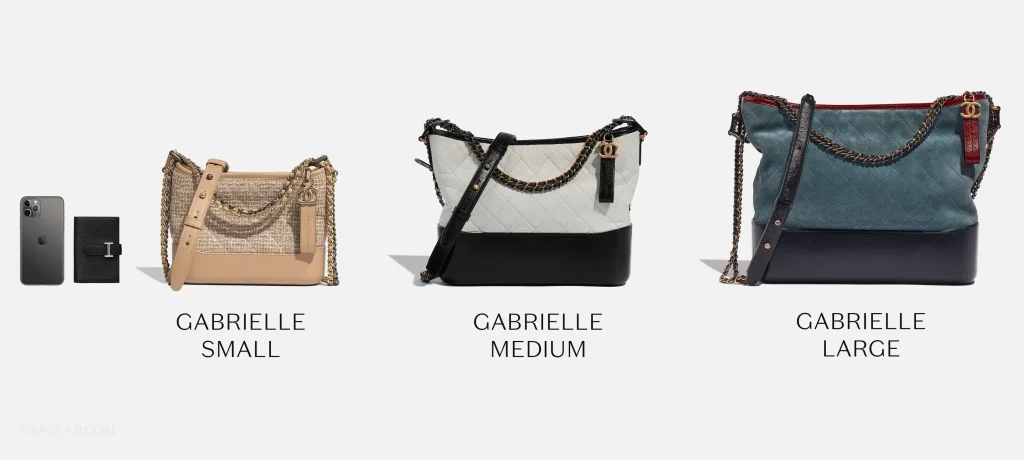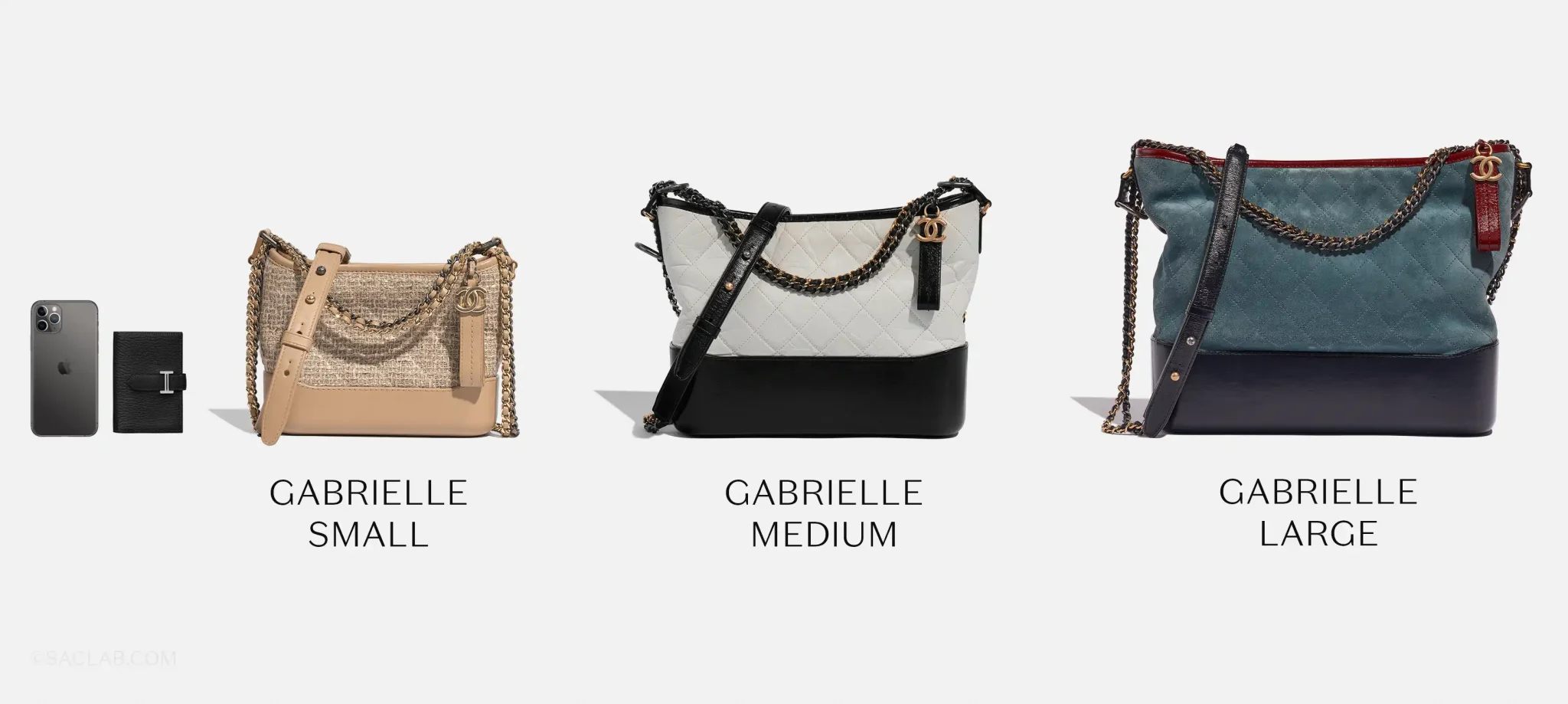 Varieties
The Gabrielle bag is most commonly seen on the secondhand market in the classic Chanel colours, such as black, white, red and beige. Given Chanel's penchant for seasonal reinventions, it's no surprise that there's an array of stunning limited-edition Gabrielles to track down as well though. You can find Gabrielles in bold primary suede, iridescent or metallic leather, tweed, chic So Black tones, chevron quilting and even wicker.
Python and alligator Gabrielles are very rare, as Chanel stopped using exotic skins in 2018 — so these usually command high prices. If you love the look of exotic skins but not the price, you can also find Gabrielles crafted in crocodile-embossed calfskin.
Finally, in 2019 Chanel began producing Gabrielles with an additional leather shoulder strap, decorated with large CHANEL hardware lettering. If you love that no-holds-barred Chanel look, this logo-strap version is the one for you.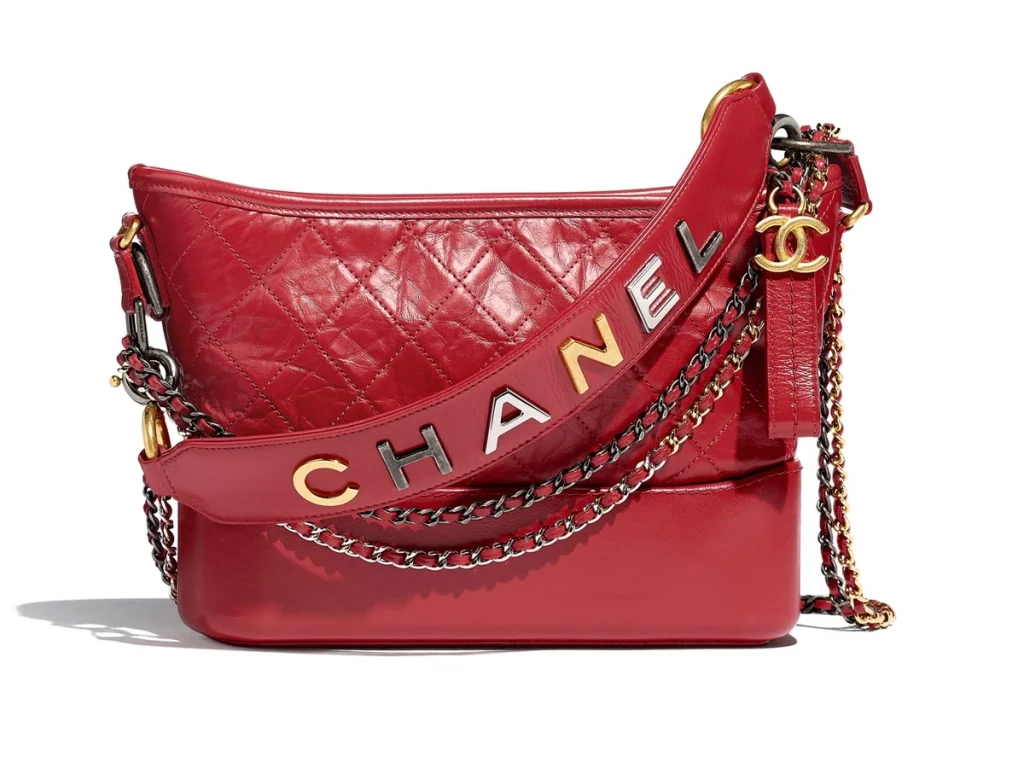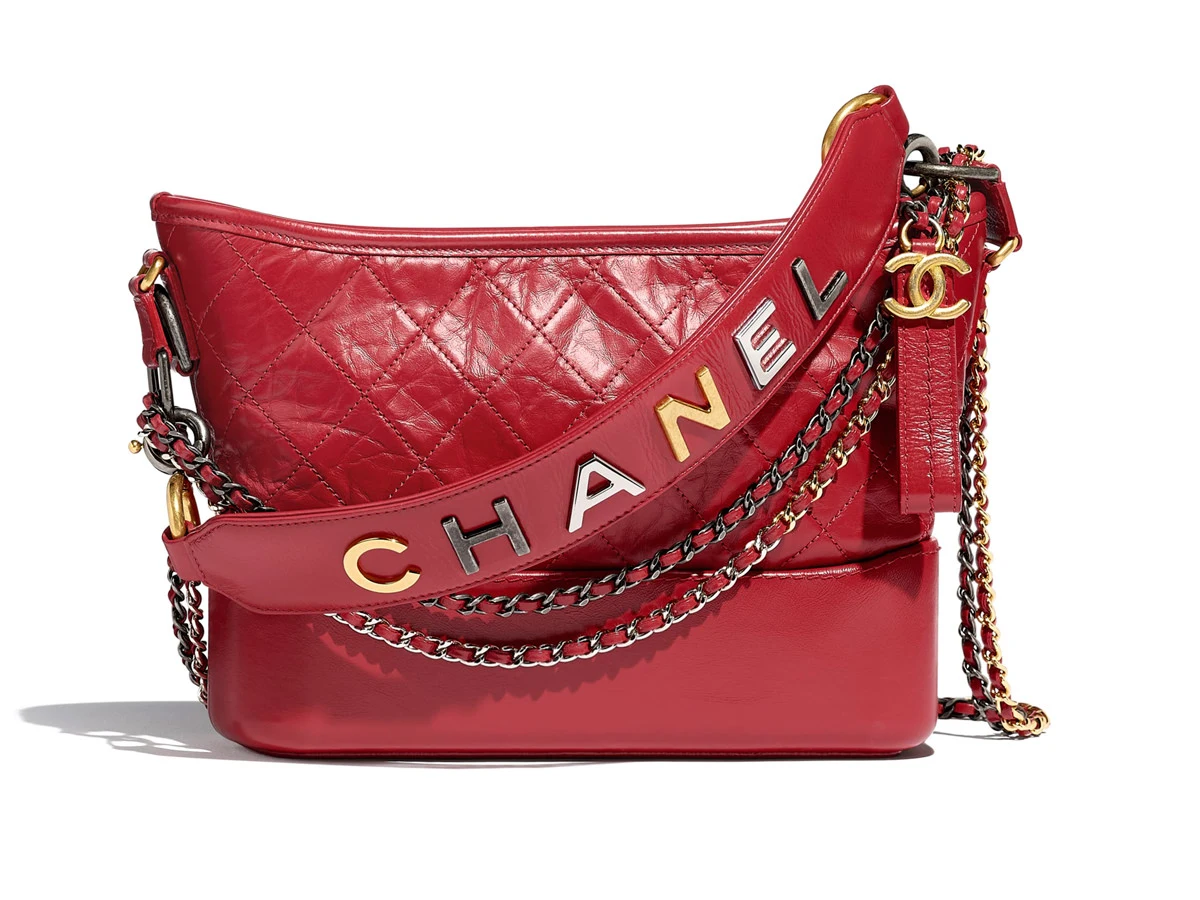 The Gabrielle family
As mentioned, the Chanel Gabrielle isn't just one bag — it's part of a wider aesthetic family that all feature contrasting distressed leather and smooth calfskin finishes and tricolour hardware. Chanel introduced the large Gabrielle hobo bag alongside a drawstring bag, a shopper tote and backpack, and over the years we've also seen instances of wallets and flap bags getting the Gabrielle treatment.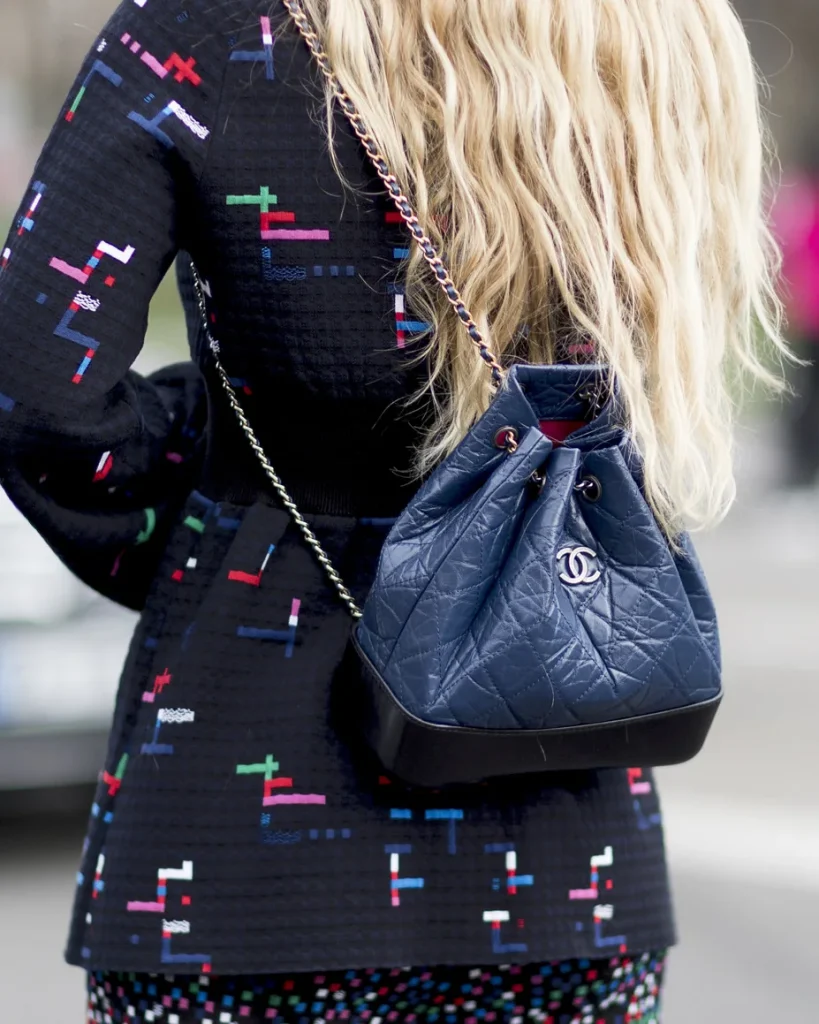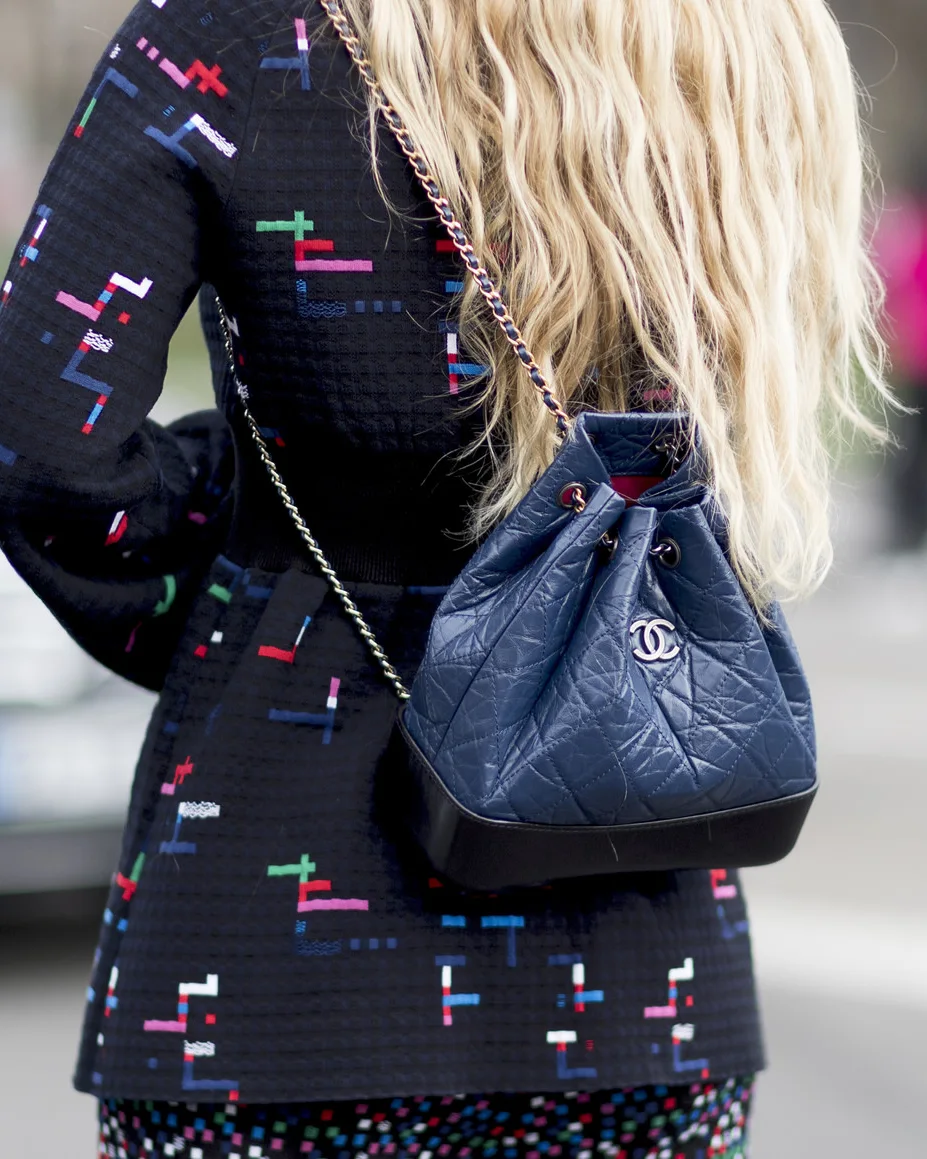 The Gabrielle backpack is the most popular edition after the hobo bag. With a simple drawstring closure and an interlocking CC clasp at the front, it's a street-style favourite. Similar in feel is the Gabrielle drawstring bag, a delightful mini bucket style with a chunky CC toggle that can be worn crossbody. Finally, the Gabrielle shopper tote is a luxuriously large interpretation which is perfect for fitting your laptop and other essentials. Both the drawstring bag and shopper tote were only seasonal rather than permanent bags, so snap these up on the secondhand market when you see them!
Pricing
With Chanel discontinuing the Gabrielle, the big question is — will prices go up or down on the secondhand market? After Chanel retired the much-loved Grand Shopping Tote in 2015, prices remained stable and in some cases even increased as the bag became rarer to find. At the moment, you should budget around €2,500–4,000 for a high-quality Gabrielle hobo from a resale website. This is good value compared to the price in Chanel boutiques, which had risen to around €5,000 before production was stopped. Our suggestion? If you love the Gabrielle bag as much as we do, start your search now while there's still a plethora of styles available to choose from.
Ready to find your Chanel Gabrielle bag? Browse our curated selection of pre-owned Chanel bags.
Looking to sell your designer handbag?
Get an offer today and start selling
Sign up to our newsletter
Be first in line for our latest arrivals, alongside journal updates, exclusive treats and more
Thank you! You've successfully subscribed.
Thank you! You've successfully subscribed.
It seems you are already signed up!
Please enter the correct email address
By subscribing I accept the privacy policy and the indications specified on data handling.
Make a Request
We do our best to find bags for our customers on request. However, this might take up to 6 months.
Warning!
You have reached the limited requests per customer.
Thank you for your enquiry!
Please check your email for further instructions.
You have reached the limited requests per customer.