The Beloved Enfant Terrible, Jean-Paul Gaultier
SACLÀB ICONS
'Maestro of Mayhem' or more commonly referred to as 'Enfant Terrible,' Jean-Paul Gaultier epitomises the term trailblazer. As a true vanguard of design on the runway, he is one of the most influential and significant figures in the fashion industry, firmly establishing himself as a fashion force for social transgression.
Pioneering inclusivity on the runway, Jean-Paul Gaultier supported diversity before it was rendered cool. Among the coterie of familiar faces, many of his designs on the runway were exhibited on male, female and androgynous models of a variety of body types, ages, and ethnicities.
Gaultier is credited for bringing high fashion to the masses, often combining elegant haute couture with blended street-style designs.
Moreover, his signature line of body-shaped fragrances is attainable for the ordinary consumer, expanding his Jean-Paul Gaultier brand to the Eau de parfum industry and making the designer beloved by fashion professionals and commoners alike.
During his time in the business, Gaultier worked with a plethora of brands and designers. We will explore JPG's formative years, leading him to work in the fashion industry, some of his most impressive contributions to the art, and his influential time working at Hermès.
How it all started
Like most successful designers, Gaultier's love for fashion and design started at a young age. This time, in a small commune in France close to the country's capital. During the week, he bided his time, surviving his school days by sketching out weird and wonderful designs on paper while waiting for the weekends his grandmother would teach him to sew.
He found his purpose through these days spent with his grandmother, who instilled a love for fashion in him. Quickly learning how to make simple garments, he modelled some of his first designs on his beloved Teddy Bear, Nana, which he still owns.
Enthralled by fashion, he began designing costumes for theatre plays and would often send out his sketches to well-established designers. When Gaultier reached the pivotal age of 18, creator Pierre Cardin took a chance on the young professional, hiring him as an assistant, virtually jumpstarting his career.
Early years in fashion
From his first collection in 1976 to having established his own fashion House in 1982, Jean-Paul Gaultier was at the forefront of innovative design. A trademark style came to life in one of his first Mariners lines, paying homage to his home town in France. The familiar Breton stripes are still visible throughout his products now.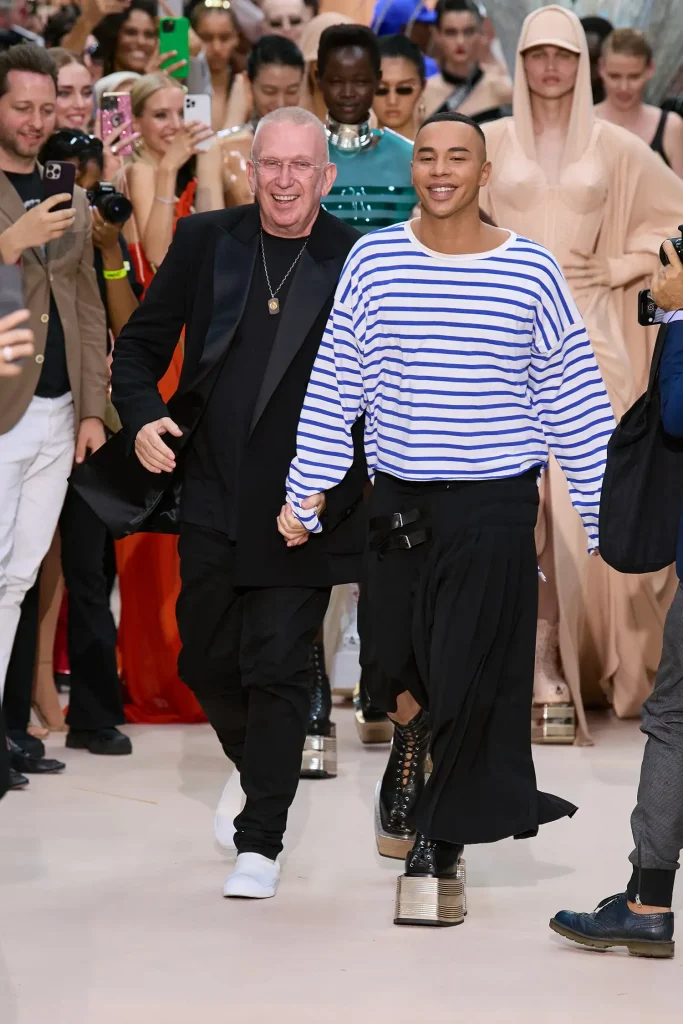 We love a manly man
Gaultier developed a distinctive style that was bold and avant-garde, and completely new in fashion in the 80s and early 90s. In 2020 we had Harry Styles donning a dress on Vogue's front page, but more than three decades ago, we had Jean-Paul Gaultier putting men in skirts.
He is said to have taken inspiration from Japanese Samurai culture, Scottish Kilts and Parisian Garcelle aprons, transforming these traditional styles into a modern extravaganza.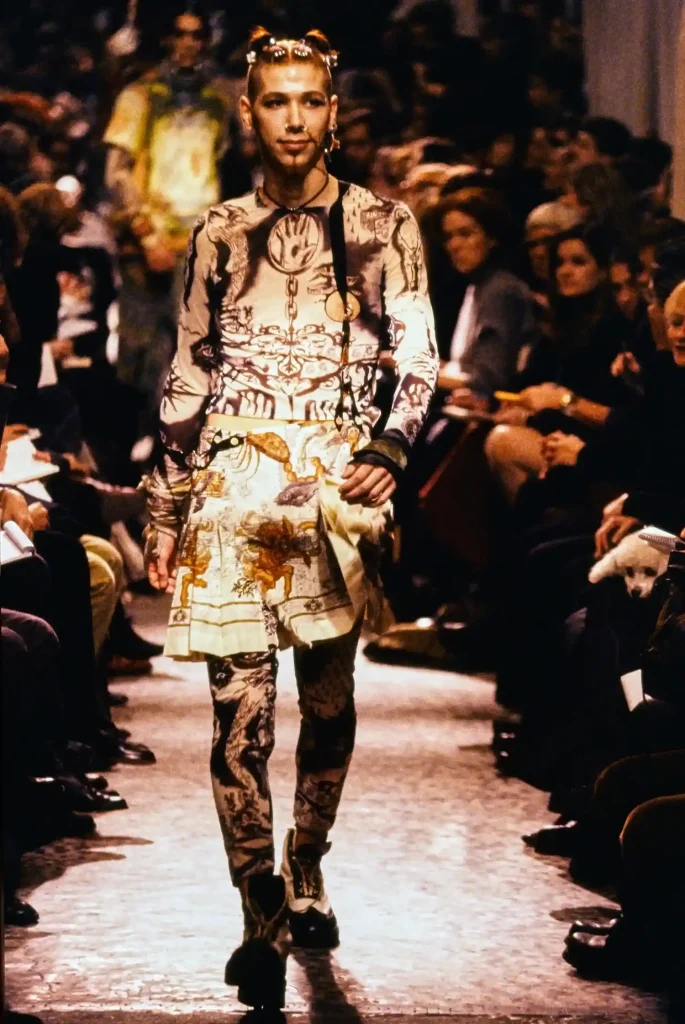 Unconventional and fashion forward
He continued to tease the boundaries between the new and the old, pushing the traditional norms of high fashion. And while he has a special place among most fashion enthusiasts now, his creative genius appealed most to niche tastemakers.
Many of his products and designs used unorthodox fabrics and elements, even going so far as to introduce fetish, bondage, rubber and PVC to haute couture. And because his runway models were often scantily clad, his works elicited reactions ranging somewhere between raunchy and groundbreaking.
90s era of JPG
While the 80s and 90s brought some of Gaultier's most impressive works, this was also a time of loss and mourning.
At the end of the 1980s, Gaultier suffered some personal losses, and in 1990 the designer's support, confidant, and boyfriend of 15 years, Francis Menuge, died from AIDS-related complications. Three years later, Gaultier donated one of his famous hand-painted kilts to a charity for the fight against AIDS.
Taking time to recover, Gaultier left the public eye and instead focused on building his own brand. Fortunately, the 90s was also a decade of positive change, bringing newer attitudes and a broader acceptance of JPG's ethos and aesthetic.
Jean-Paul Gaultier Eau de Parfum
The designer's next embarkment led to the creation of Jean-Paul Gaultier fragrances, with its inaugural product, the 'Classique'. Even though this endeavour began as a personal challenge, the Eau de parfum quickly gained widespread popularity, and the alluring bottle design became a highly coveted item.
The master couturier explained that his instincts and curiosity are what keep him inspired to come up with new fragrances and products constantly. In order to surprise people, you must "keep your eyes fresh like a child's." A very fitting description coming from the 'terrible child' of French fashion.
House of Gaultier remains at the forefront, not only of fashion but now also of the fragrance industry. His Eau de parfum, which evokes sensuality and allure, has become an intrinsic aspect of his brand.
Haute Couture or garish underwear?
When perusing the official JPG Instagram page, you might have discovered a certain cone-shaped trend. However, the origins of the pointy lingerie's popularity might be somewhat unfamiliar to you.
By now, we're sure you've guessed it, but the iconic cone-bra was first made famous by Gaultier. He created the lingerie for a highly acclaimed client and woman synonymous with this famed cone bra, Madonna.
At the height of Madonna's career as a musician, she wrote a handwritten letter to JPG, asking him to create some unique and fashion-forward looks for her Blonde Ambition tour in 1990. Gaultier accepted the offer, and the two have become inseparable ever since.
When asked on a British talk show if he was in love with the pop icon, Gaultier, who is openly gay, smiled and said, "yes, a little bit. I asked her to marry me three times, and she said no."
The so-called bullet bra was the first in the series of looks Gaultier created for the singer's tour. Its cone shape and protruding front are unmistakable and a nod to his early years – before he made the conical corset for Madonna, Gaultier made the pointy papier mâché bra for his teddybear because he "wanted to dress him as a female."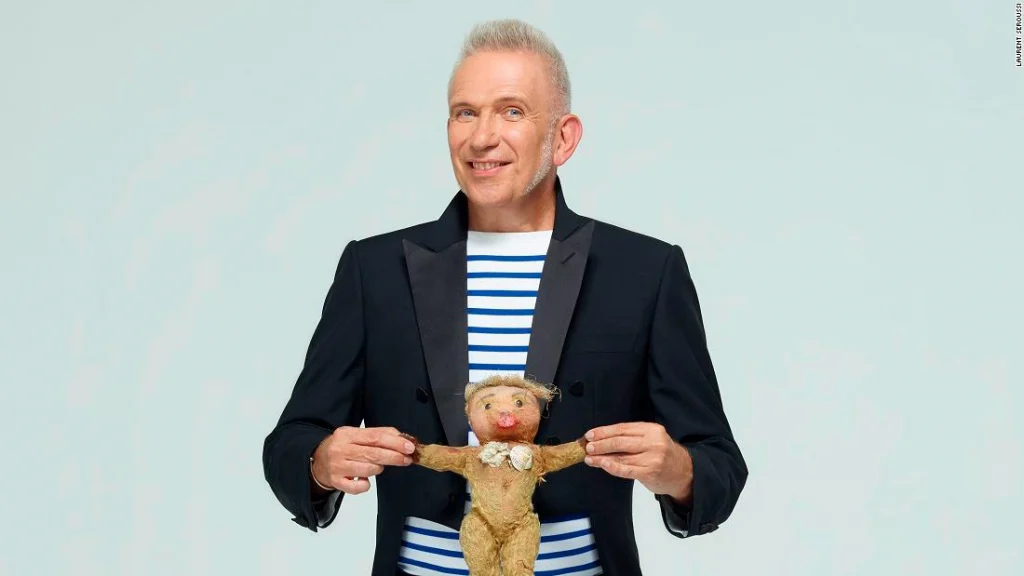 The designer and singer's collaboration catapulted Gaultier into the public, making him a household name. The recalcitrant designer, once again, blurred the boundaries between the usual and the bizarre. While using corsets as outerwear has become quite popular in the last few years, the amplification of sexuality was revolutionary and disrupted the traditional norms for femininity.
The making of Hermès
One of Jean-Paul Gaultier's longest-standing collaborations was with La Maison Hermès. While this fashion House continues to create some of the most exquisite and refined designer pieces, Gaultier was the one who aided in putting Hermès at the forefront of luxury fashion.
In 1999, Gaultier sold 35% of his namesake brand to Hermès, after which he was appointed creative director four years later. His predecessor, Martin Margiela, had previously held the reins of this fashion house and helped mould the brand's elegant character. Gaultier, on the other hand, made Hermès the luxury powerhouse it is today.
The fashion designer's time at Hermès was incomparable. Unlike Margiela, Gaultier showcased Hermès handbags on the runway and even added handbag accessories to the model's clothes. In tandem with his previous kilt collection, one of his designs was the Hermès Kelly Lock Kilt Wrap Skirt. The delicate wool wrap skirt sports leather straps and silver palladium Kelly bag lock closures.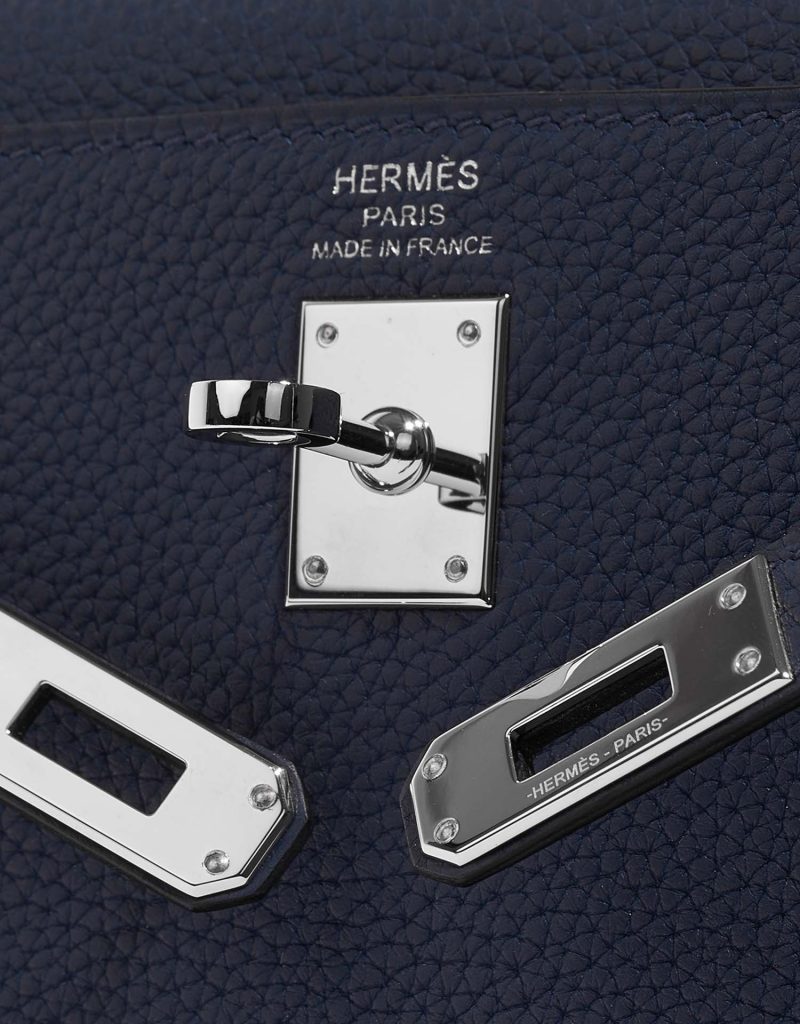 The Shoulder Birkin
Another style of handbag created by Gaultier was the versatile Shoulder Birkin, officially named the JPG Shoulder Birkin. Unlike the classic Birkin Bag, this style is specifically designed to hang from your shoulder but can just as easily be worn on the arm.
The handbag is more rectangular in shape with a larger handle while still bearing the classic Birkin look with its quintessential horizontal Hermès pad-lock.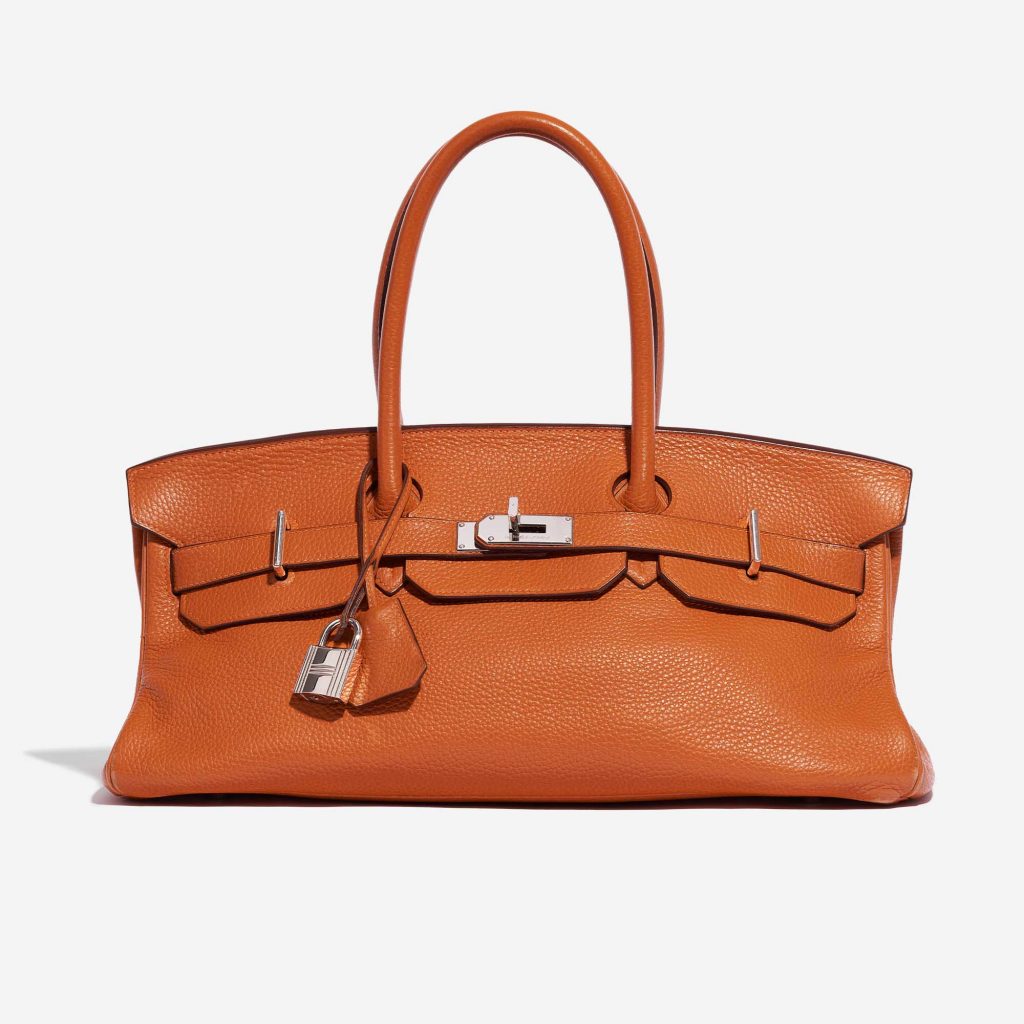 The Kelly Pochette
Gaultier also introduced the Kelly Pochette. Cousin to the renowned Kelly Mini II, launched later in 2015, this clutch is slowly gaining popularity. It usually comes in a range of exotic leathers Hermès is known for, with supple and smooth Swift leather being a popular non-exotic style. While the Pochette is less practical due to the missing strap and lack of hardware to protect the bottom, it is a viable alternative to the more popular and expensive Kelly Mini II.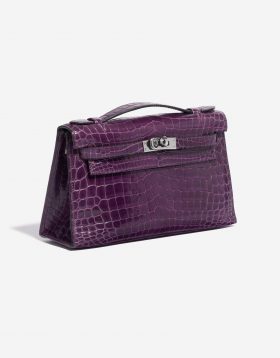 1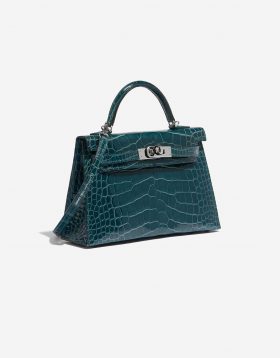 2
Nevertheless, since the 22 cm bag is slightly bigger than most mini Hermès handbags in this line, from daytime to nighttime, the Kelly Pochette offers a wide variety of uses with its substantial capacity. Furthermore, the JPG bag usually sells for a considerable premium over retail in the secondary market, increasing up to three times in value, rivalling the Mini Kelly II in popularity and desirability.
The Kelly Danse
A truly versatile Hermès handbag, introduced by Gaultier in 2008, discontinued in 2013, and reintroduced in 2019, is the Kelly Danse. It's a more casual version of the classic Kelly and can be styled six different ways thanks to its 170 cm detachable strap and lightweight profile. The Kelly Danse can be worn as a clutch, crossbody, shoulder bag, wristlet, around the waist, or as a backpack.
The impeccable quality of the materials, the small stitches printed one by one, the years of expertise in crafting the bag, and the high-standard quality control before being sent to the boutique make it a highly sought-after item.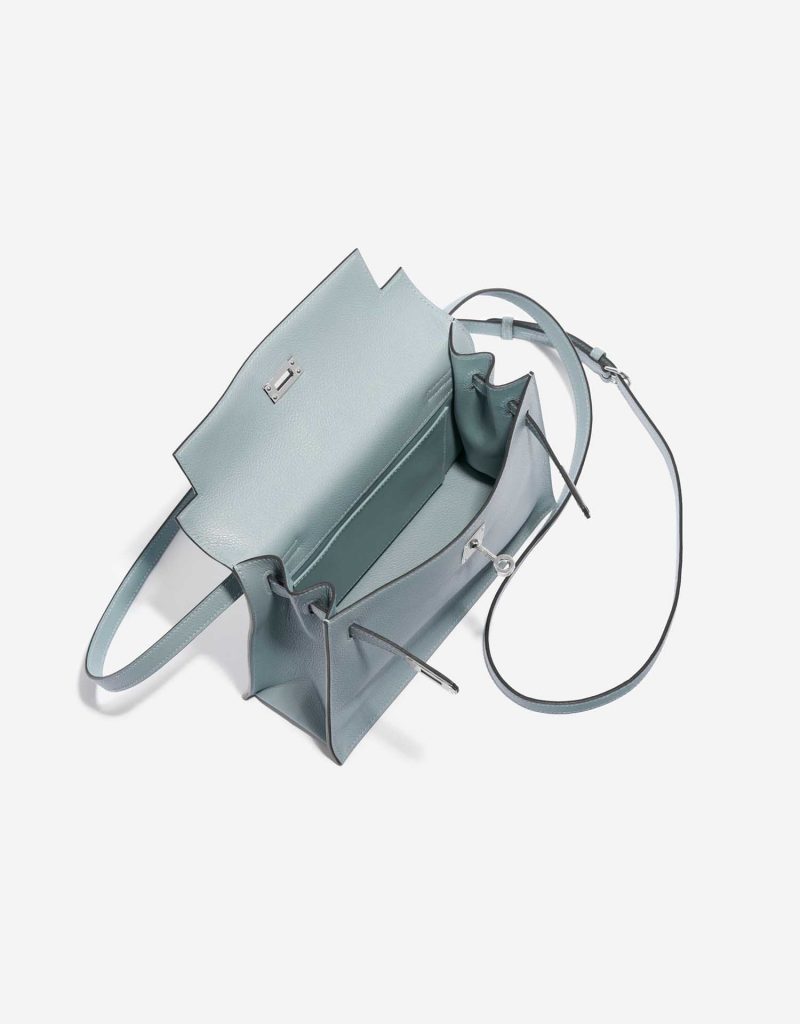 The Birkin 25
A Gaultier creation that gained instant recognition and remains one of the most sought-after luxury handbags to date is the Birkin 25, aptly named Baby Birkin, being the smallest size in this classic collection (the smaller Birkin 20 and 15 cm have only been issued in limited editions).
The Baby Birkin was created in response to the increasing demand for Hermès handbags in the Asian market, where women generally have more petite frames. The size was a hit, especially after the trend for mini bags took off globally.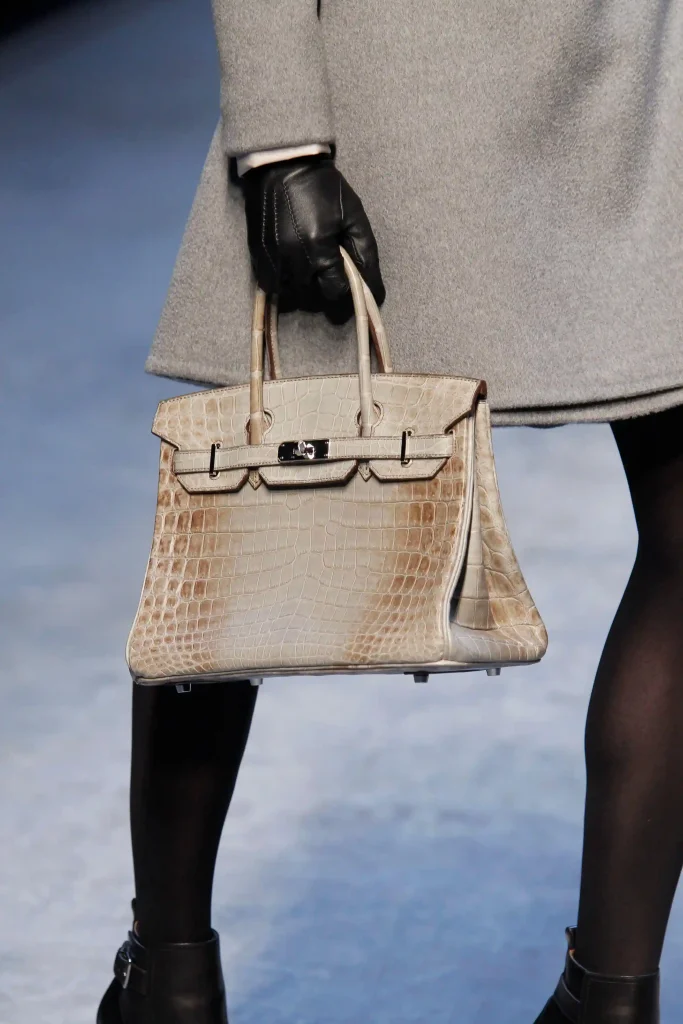 Its petite dimensions of 25 x 20 x 13 cm make it perfect for carrying essentials like a cell phone, wallet, compact makeup articles, and keys. The handle drop is shorter than the larger-sized Birkin's, making it difficult to wear over the forearm, but exceptionally well in hand. This size transitioned seamlessly from day to night and is the preferred option for an elegant evening handbag.
As for the exterior: the small size of the bag allows for softer and more delicate leathers, such as lizard skin and swift leather, which are unsuitable for larger Birkin sizes.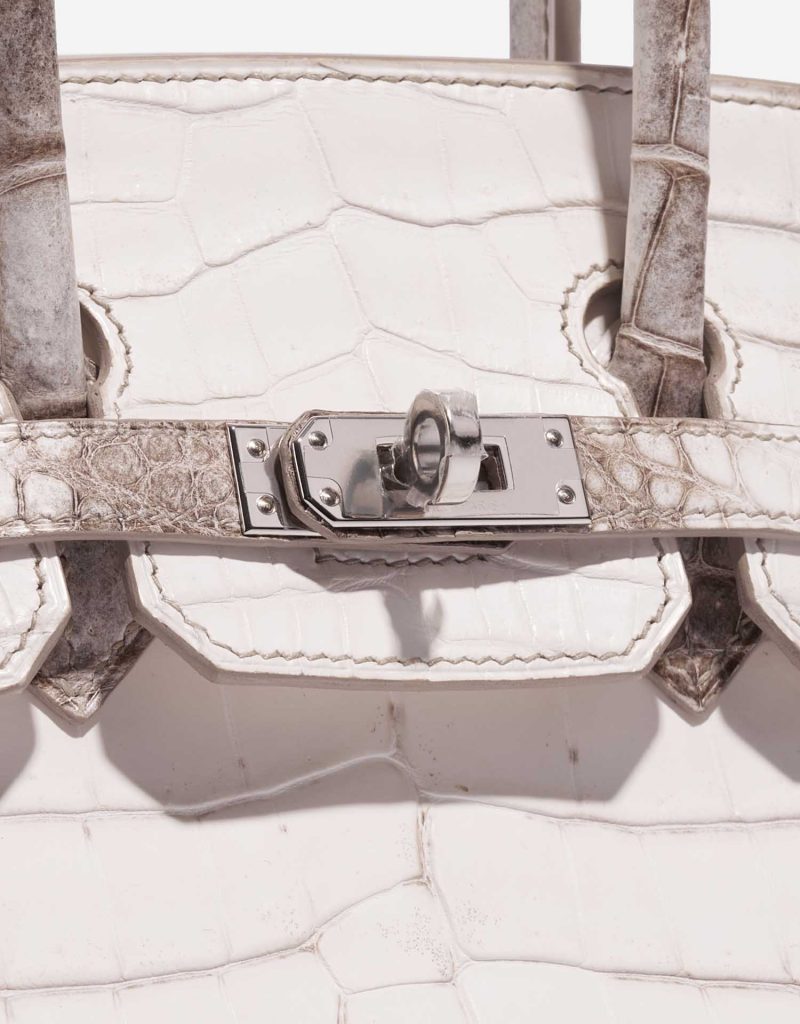 Despite the increased production of the Birkin 25, the demand remains high, resulting in a premium price in the secondary market. Men and women alike have come to love the Hermès Birkin, and most consider the Birkin 25 the best Hermès Birkin bag size, while those needing to carry more items daily opt for larger sizes.
There is a style of bag for everyone – and you can never go wrong with an opulent Hermès.
All in all, Gaultier's designs are among the highest-valued bags to date, and for seven years, Jean-Paul offered his creative genius to Hermès. Gaultier's successor, Christopher Lemaire – currently creative director at Lacoste – took over managing the House of Hermès.
Legacy
After half a century on the runway, Gaultier informed the world of his retirement in 2020. His last show at the Théatre du Châtelet in Paris celebrated 50 years of fashion's 'Enfant Terrible' and featured an iconic cast of models and celebrities that turned the catwalk into a full-fledged performance.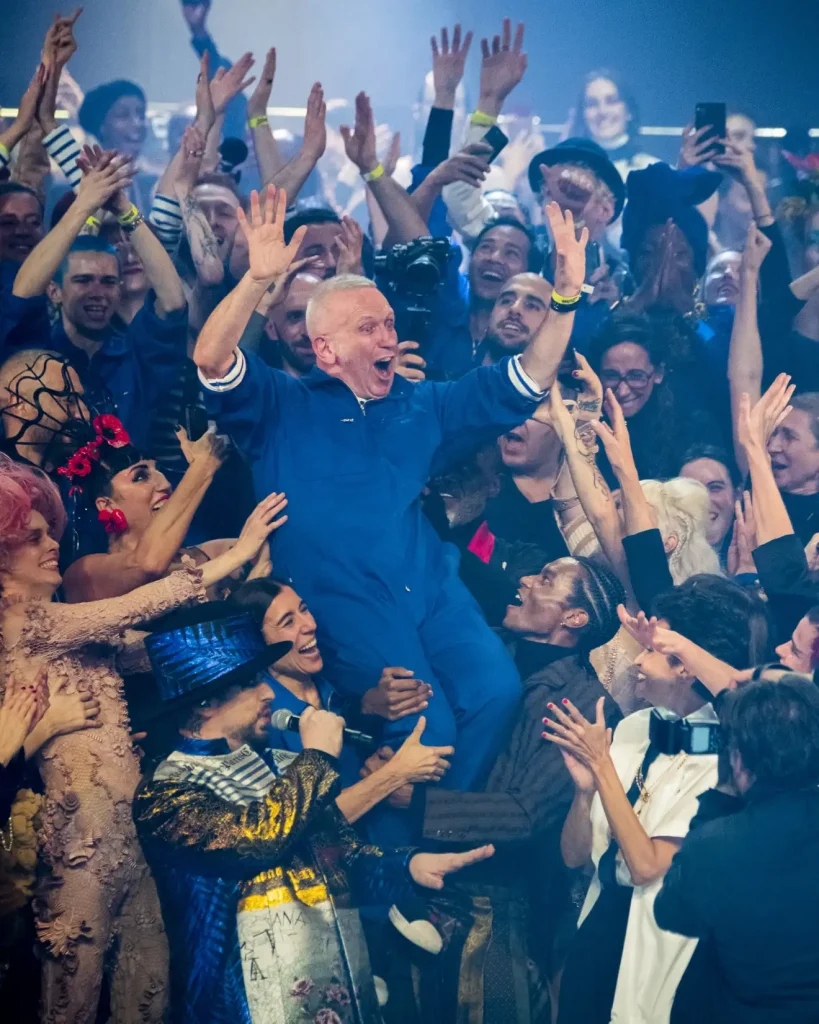 Jean-Paul Gaultier's time in the industry was reformative, and his contributions to fashion and fragrance will be felt for generations. His eclectic style and unconventional approach transgressed social norms but led the way for fashion to be at the forefront of social innovation.
In all his revolutionary collections, Gaultier walked a thin line between refinement and provocation. But this is precisely what made Gaultier such an exceptional artist.
Ready to shop
Find a Gaultier-designed Hermès handbag on SACLÀB and add the timeless piece to your collection!
Looking to sell your designer handbag?
Get an offer today and start selling
Sign up to our newsletter
Be first in line for our latest arrivals, alongside journal updates, exclusive treats and more
Thank you! You've successfully subscribed.
Thank you! You've successfully subscribed.
It seems you are already signed up!
Please enter the correct email address
By subscribing I accept the privacy policy and the indications specified on data handling.
Make a Request
We do our best to find bags for our customers on request. However, this might take up to 6 months.
Warning!
You have reached the limited requests per customer.
Thank you for your enquiry!
Please check your email for further instructions.
You have reached the limited requests per customer.