The 5 Best Crossbody Bags: Carry with Style
SACLÀB ICONS
From the ever-classy handheld clutch to the optimal-for-strolling shoulder bag, you'll find key pieces for any occasion and outfit. Yet, women's crossbody bags are an undeniable favourite for practical-minded fashion enthusiasts. We are here to unveil the ins and outs of the crossbody craze and 5 on-trend bag styles to add to your wishlist.
Rise in Popularity
The allure of these versatile accessories lies in their ability to merge functionality and fashion harmoniously. Alongside this, a crossbody bag stays on your body more securely, giving you peace of mind when you're out 'n about town.
Shoulder Bags versus Crossbody Bags
A strap-less bag like a clutch or top-handle bag is typically reserved as the chic dinner companion, while the strapped bag leaves the owner hands-free, making it a comfortable everyday bag.
While both shoulder bags and crossbody bags usually have a strap, the distinction lies in how they are worn. As the name suggests, a shoulder bag hangs straight down from the shoulder, resting snugly under the arm. Think: the Shoulder Birkin by Jean-Paul Gaultier or the Dior Saddle Bag.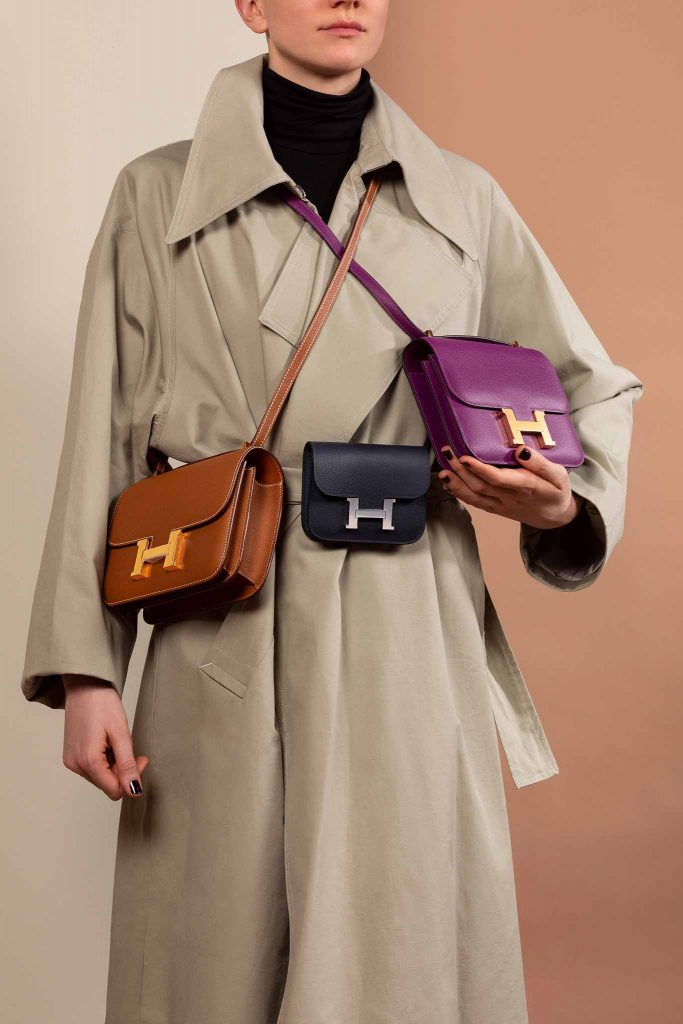 In contrast, a crossbody bag features a longer strap worn diagonally across the body, allowing the bag to rest at the hip or slightly lower. The positioning distributes the weight more evenly, reducing strain on the shoulders, and offers a hands-free convenience that shoulder bags can't match. Because despite a shoulder bag's design to rest on the shoulder, they always manage to slide off when you least expect it.
However, it's worth noting that with crossbody bags, a degree of caution is advised when it comes to colour transfer. The close contact and friction, especially with raw or dark denim, as well as embroidered outfits, can lead to colour transfer onto the bag's surface.
How to Style Your Crossbody Bag
The best length for your crossbody strap largely depends on your height, frame, bag style, and preference.
A 50 to 60-cm strap is favourable for a bag worn straight down your shoulder. A strap measuring anywhere between 90 and 130 cm is long enough to wrap around your body. Be aware that the smaller size may not fit around your puffy winter coat, while the longer strap may bounce against your thigh while walking.
We recommend always trying on a crossbody bag first. Alternatively, you can try to find a string of approximately the same length as your's strap to see where it would fall on your body.
Our Top 5 Crossbody Bags
Ready to take the plunge? To help you choose, we have laid out our top five crossbody bags along with a succinct style guide and colour options.
1. The Hermès Mini Kelly
As one of the most coveted and prestigious mini bags, the Hermès Mini Kelly is at the top of our list. Its sleek profile and flawless finish exude sophistication. Unlike the Birkin, Kelly bags come with a detachable strap, making them versatile crossbody bags. Notably, being so small in size, the Mini Kelly is a significant (yet profitable) investment. Increasing reliably in value over time, it's one of our bestselling Hermès handbags.
The Mini Kelly will only fit the bare essentials: A flat cardholder and some compact make-up articles can be nicely tucked inside its main compartment, but the latest iPhones will be too big. It's ideal for formal occasions and upscale casual outings where you want to travel light without compromising on style. Pair it with a tailored midi dress and your favourite heels or jeans and a blazer.
2. The Chanel Classic Flap
Not only is it versatile as a crossbody, shoulder bag with the strap doubled, or clutch with the strap tucked in its compartment, but the Chanel Timeless Classic also comes in a variety of colours and Flap bag sizes. From a Mini in navy to a Maxi in beige, this crossbody functions as a travel companion for any occasion. Although the larger sizes are best suited as shoulder bags, the Mini, Small, and Medium are crossbody favourites.
As for the complete get-up: The vast selection of iconic Chanel colours will help determine your ensemble. Pair a classic black Flap bag with a black statement blazer and knee-high boots for a modern, fully-black look. Or go for a more ladylike attire, and style a white Flap with the iconic Chanel tweed suit. The options are limitless, yet all Chanel crossbody bags add a touch of elegance while bringing together any outfit.
3. The Lady Dior
Depending on the occasion, this top-handled purse can be worn as an elegant in-hand bag or crossbody with its detachable strap -allowing the wearer to drape it across the body and move freely. For a relaxed yet elegant look, pair your white Lady Dior with high-waisted trousers, a silk blouse, and matching gold or silver jewellery.
Similar to the Chanel Timeless, the Lady Dior comes in various sizes. The Mini or small MyLady sizes are perfectly suited to be worn across the body. We also recommend keeping an eye out for the most recent additions: the Micro Lady Dior or D-Joy designs, the latest leather crossbody bags imagined by Creative Director Maria Grazia Chiuri.
4. The Hermès Evelyne
If you're looking for a less ostentatious and affordable handbag, the Hermès Evelyne is our pick for you. Its simplistic design serves as an impeccable style accessory for both men and women, while its wide, detachable canvas strap ensures comfortable and convenient crossbody wear. The latter design element is a subtle homage to the girth of a horse (the strap which helps secure its saddle).
The Evelyne bag comes in four different sizes and is made from durable Epsom, Clemence or Maurice leather, with a plethora of Hermès colours to choose from. However, in line with its under-the-radar charm, we recommend pairing a simple and sleek outfit with the Evelyne in a neutral colour, such as Black or Biscuit. Nevertheless, this genderless bag can also serve as a touch of colour to spruce up your bold streetstyle look. The iconic bag's practicality seamlessly blends with its impeccable style, appealing to fashion-conscious individuals who value both form and function.
5. The Bottega Veneta Cassette
Last but not least, a rising star in the fashion world: the Bottega Veneta Cassette bag. As seen on the arm of many a celeb, its allure lies in its ability to transition between casual and formal settings effortlessly. Whether paired with jeans and a simple blouse or a sophisticated evening dress, it adds a touch of modern luxury to any outfit.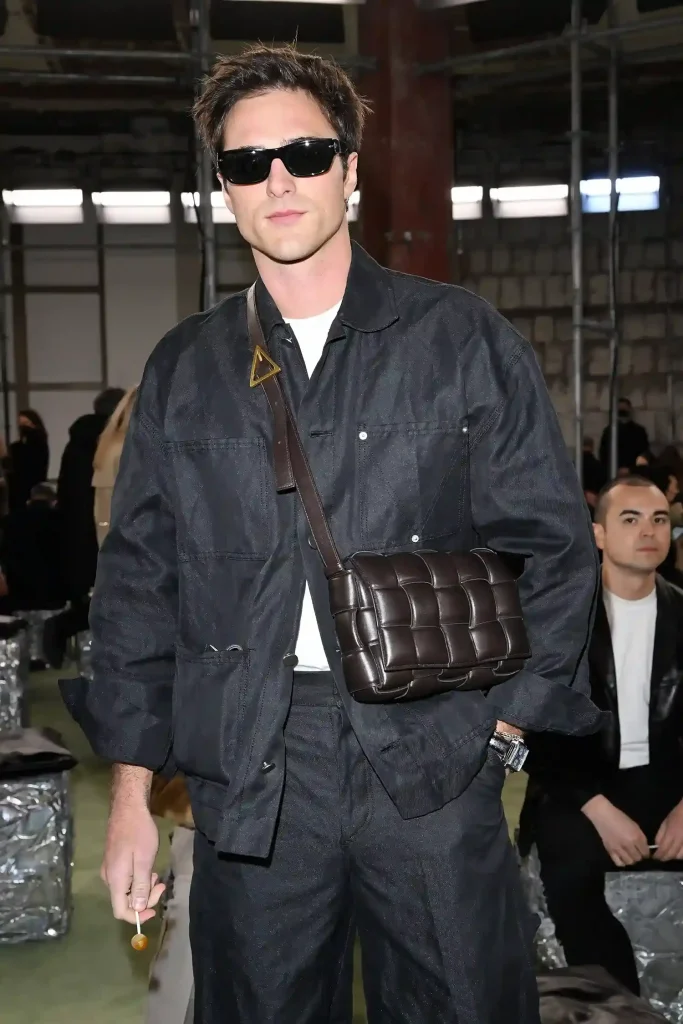 The Cassette Bag comes in various renditions, sizes, and colours, but its adjustable strap and iconic Intrecciato body make this versatile design a staple piece in a variety of wardrobes. It is the perfect accessory infused with elegance and trendiness.
Whichever versatile crossbody you choose, you're sure to make a bold fashion statement that stands the test of time.
Treat yourself to the Crossbody bag of your dreams and browse our collection of pre-loved designer bags.
Looking to sell your designer handbag?
Get an offer today and start selling
Sign up to our newsletter
Be first in line for our latest arrivals, alongside journal updates, exclusive treats and more
Thank you! You've successfully subscribed.
Thank you! You've successfully subscribed.
It seems you are already signed up!
Please enter the correct email address
By subscribing I accept the privacy policy and the indications specified on data handling.
Make a Request
We do our best to find bags for our customers on request. However, this might take up to 6 months.
Warning!
You have reached the limited requests per customer.
Thank you for your enquiry!
Please check your email for further instructions.
You have reached the limited requests per customer.